Content Creators Academy is a non-profit mentorship program for local youth interested in Digital Media and Entrepreneurship. The students meet twice a week and learn a variety of skills related to digital arts; graphic design, photography, video, branding and blogging! The CCAJC students put together their own blog posts to showcase what they've learned.
This is the third part of the CCAJC blogs. If you'd like to check out the first set of blogs, click here.
---
Paola Andrea Rivas
Written by Juan Ocampo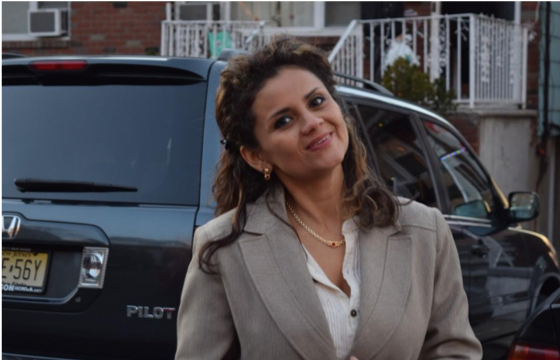 Paola Andrea Rivas is a woman who came from a different country and had to start from zero, but she overcame many obstacles and managed to become successful doing what she loves. She is a successful worker, a caring wife, and a loving mother. Paola is a passionate person who loves to teach people about how to be the best version of yourself. She is an amazing listener and an even better adviser. This is the life of individual many people can relate to.
Tell us a little about yourself.
I was born in Cali, Colombia but I moved to this country at the age of 25. At first, it was very hard for me to adapt to this country, but with a lot of hard work and effort, I became successful. I work as an accountant for a truck company which I really enjoy! I also have two children, one 14 and the other 17. My favorite color is orange and I love ice cream!
What is the craziest thing that has ever happened to you?
The craziest thing that has ever happened to me is that a chicken once bit my face. I am not sure if you can see the scar on my face. Well, one time when I was young I was bothering a chicken and it bit me on the face. After that, my brothers have always said that my first kiss came from a chicken.
What is the craziest thing that you have ever done?
The craziest thing I have ever done is parachuting. I love seeking a thrill and this for sure was a crazy experience!
What is your favorite thing about Jersey City?
I think my favorite thing about Jersey City is its atmosphere. In Jersey City, you can find creative minds in every block and that is something that makes it unique from any other city. Although New York is the same way, I feel like Jersey City is better because it is much smaller and it just has a better vibe to it.
What do you advise young individuals with creative minds?
I would totally tell them to follow their dreams and passions. You should work at what you love. Do not allow money to control your decisions.
---
Giselle Echeverria
Written by Manveer Kaur
Jersey City, it's full of so much diversity, culture and life. For this interview I knew I wanted to select someone who was self-aware about the impact our city and communities have on one's life.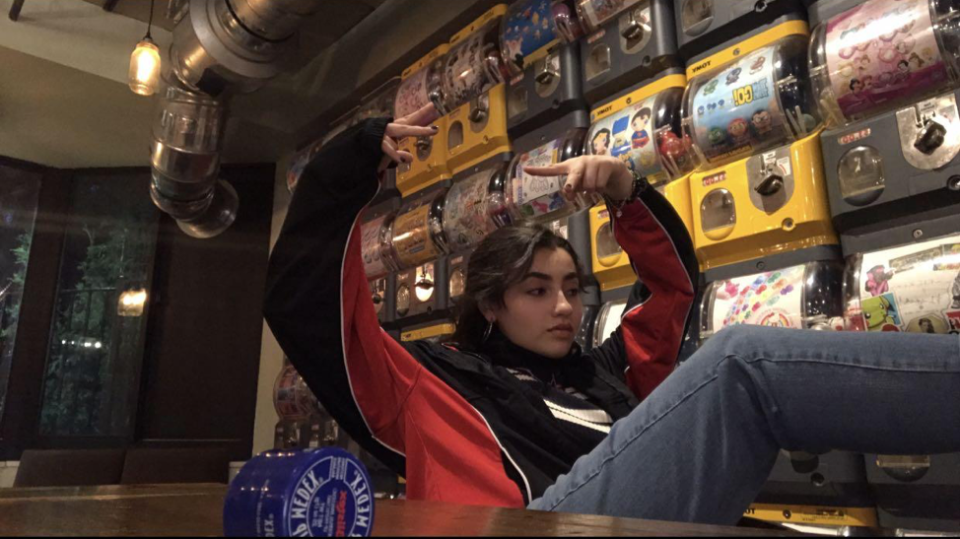 I interviewed one of my best friends and a highly influential person in my life, Giselle Echeverria. Her hardships about her race, sexuality and self love are spoken through her voice, gradually projected on the people around her, becoming the bright light she is in my life.
When did you first come to New Jersey?
My story starts out at a very young age as I moved from place to place in New Jersey. In my travels, I often got a chance to experience and indulge in a variety of cultures and people, something that was quite impactful in my life.
What did you admire about the city?
When I first came here, there were so many people, it provided a whole new outlook on people. There were a variety of people within this city and just Jersey City itself; it was exciting!
What are some hardships you have experienced?
If there are some pros, there are some cons. I experienced a lot of people that were not as inviting of my Latina skin. Growing up was really hard, especially when walking home from the park or school having dealt with several cat calls from white men. At some incidences, my family would go into restaurants and be assumed we couldn't pay the bill because of our skin. I feel as if this is not only issue that is sympathized over and over within our own city, but it's throughout our whole nation.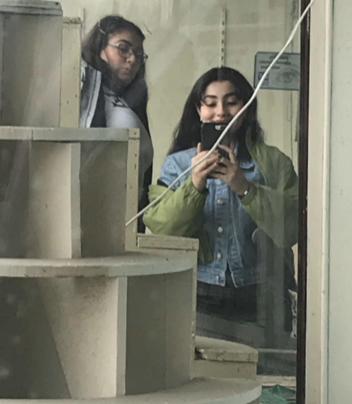 How did your hardships strengthen you?
El Salvadorian are my roots but I was not always proud of them. Jersey City not only opened me up to a whole wide spectrum of people, but it also conditioned me, eventually growing thicker skin and taking pride of my Latina roots.
What was your process like trying to reach that level of confidence and strength?
The journey was not easy, which it never is having suffered massive self-confidence issues as a child. I despised the body I was in and just wanted to be like the common white man or woman. Wanting to dye my hair blonde and have pale white skin to become one of the people that were respected and wanted in the community.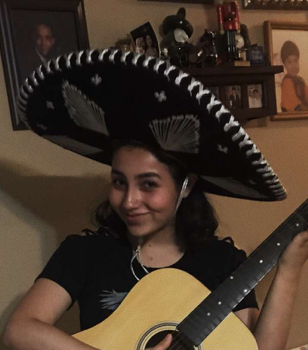 What has changed since then?
Since then, a lot has changed internally. It is was a long process to self-love and even though I still find myself needing reminders once in awhile, the improvement is real. I display my form of patriotism for my nation in my own unique way.
How has your community helped you?
A lot of Jersey City schools have gotten more accepting of people from different cultures and ethnicities since I was little, and it allowed me to be open but not only about my  ethnicity but even my sexuality. Not only is race a symbolic piece of my life, but I recently accepted myself as queer. Another moment in life where the environment and openness of my school allowed me to conquer this new roller coaster.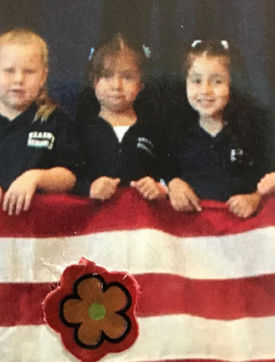 Finally, what change would you like to see in your Jersey City community?
The acceptance of different people, I believe, is moving at a steady rate. Living in Kearny currently, there are pop ups of hot new Mexican restaurants and shops which would have never gotten a chance of existing before as people were not as accepting of what makes our world unique. Although I still experience the friction, even to this day I hope that one day we can all emerge changed.
---
Mars Wendell: a JC Icon
Written by Masai Maple
Jersey City is home to many icons, some being more important than others. However, I think the biggest icon (which is ironic because she's only 4'10) in Jersey City is my personal friend, Nicole Quiboloy, aka Mars, Kumares, Mars Wendell or whatever else you can think of.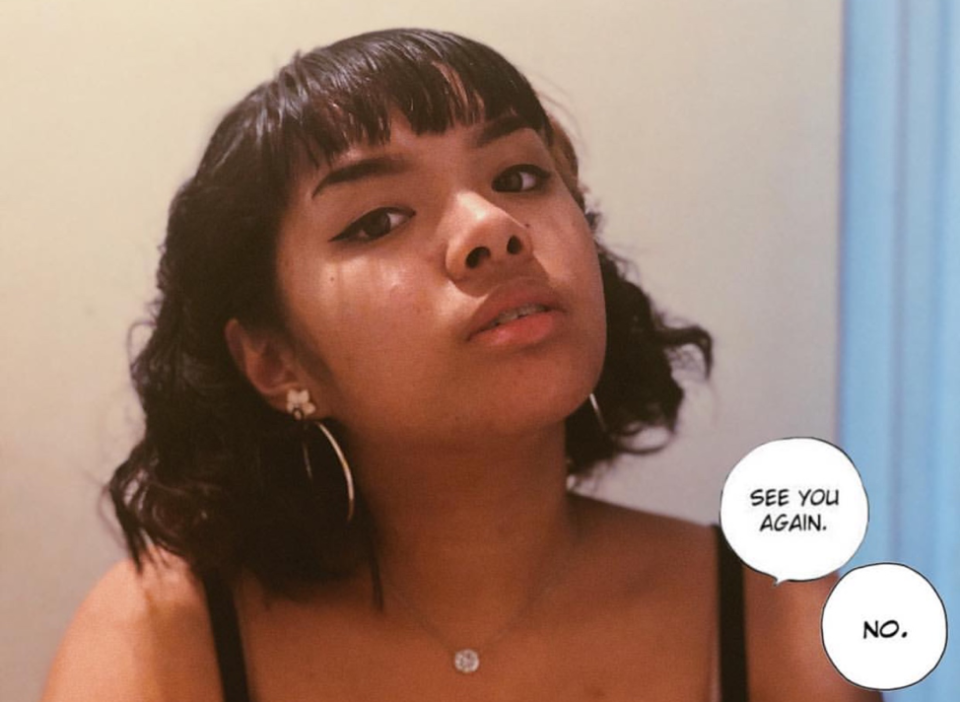 Mars is a 15-year-old student at High Tech High School who is extremely talented with skills ranging from music to photography. She lives with her parents, little sister, and cat. I took the time to interview Mars to learn from and about her.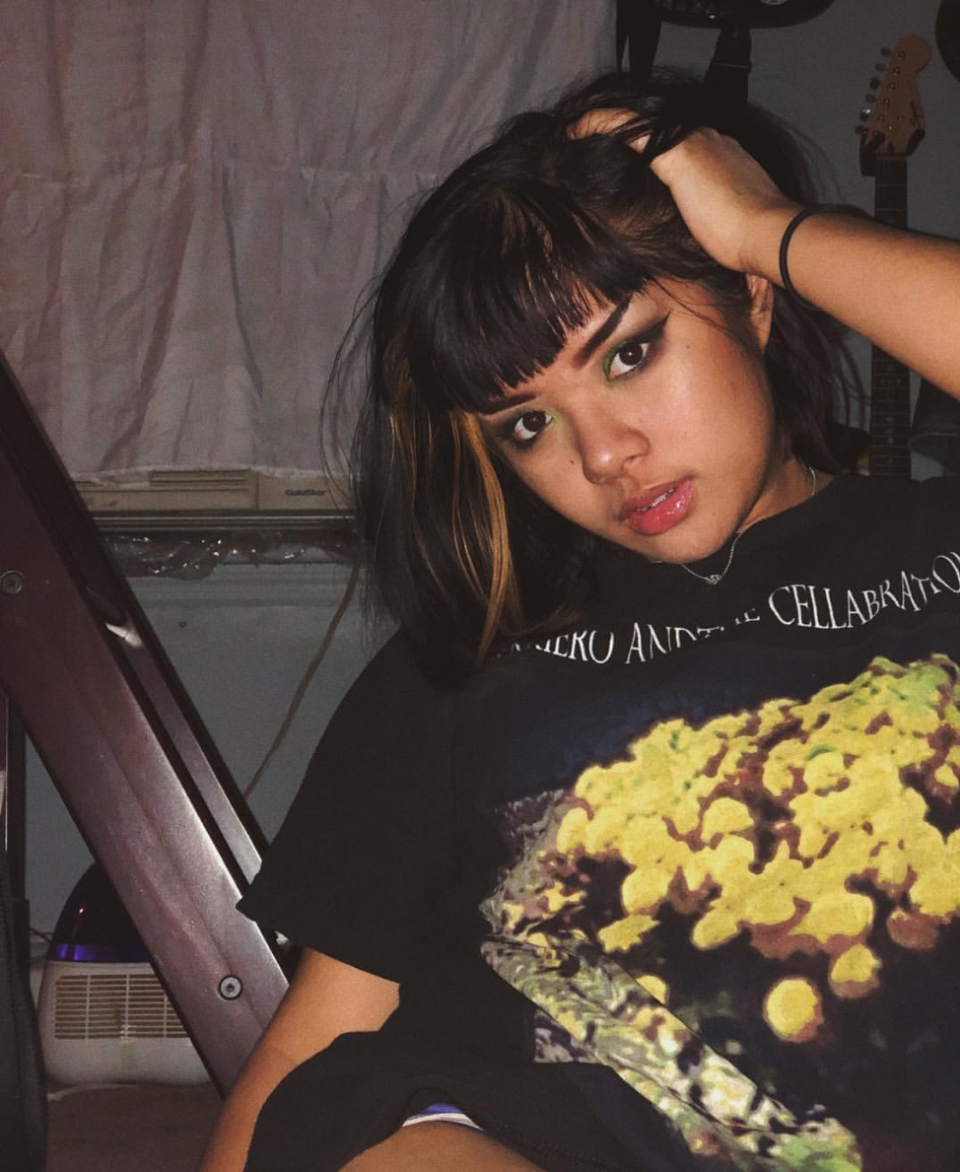 Who are your biggest influences and why?
Music-wise, it's always stayed the same. Small artists, local bands and whatnot always keep me inspired. No small town locals in specific, just a general amount of them. As for big artists like Frank Iero and other underground artists have dug their way to the surface, that's inspiring. People like that have always given me hope because if they've done it, I could too.
Where do you see yourself in 10 years?
Hopefully happy, successful. Living my best life.
What are your interests and hobbies?
Music. Art also, if anything. I'm super lowkey into science, but I never tell a lot of people. Chemistry and anatomy are probably two of the coolest things I could talk about. I also like skating, even though I don't do it anymore.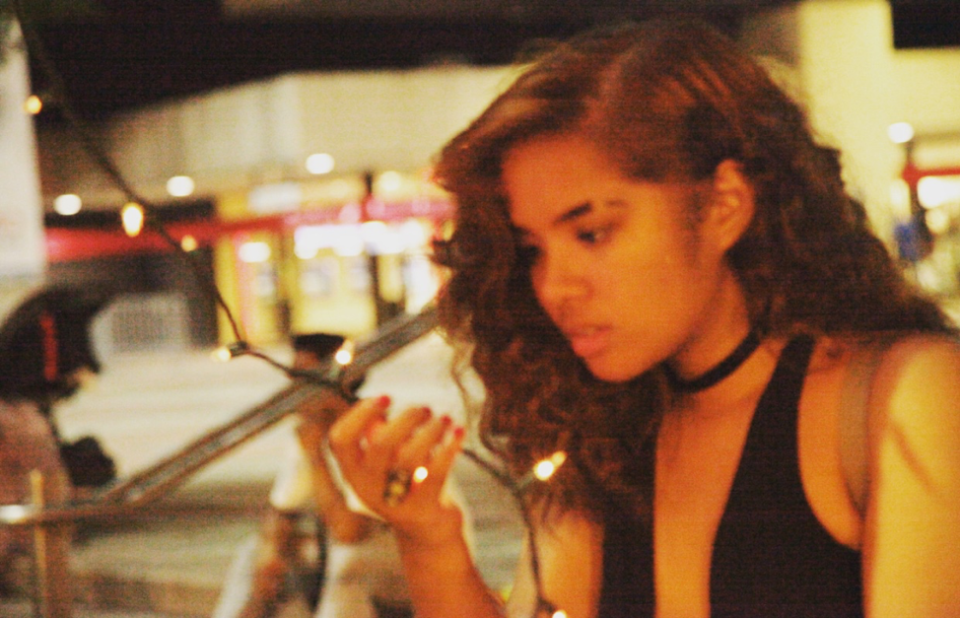 How do you feel Jersey City has shaped you into the person you are now?
Honestly, it's definitely toughened me up in more ways than one. The people and the places are really something else. I like all the relationships I've made there and I feel like people don't give JC enough credit, ya know.
You're probably one of the biggest fashion queens in JC. Tell me, how do you go about picking your outfits and all that?
That's a really good question, because sometimes it's really hard to pick an outfit. In all honesty, it always depends on the day and the mood, and we always go off weather. Normally, I search for lookbooks on the internet so I can get inspiration, but a lot of it is also just trial and error. Seeing what goes with what is always a good way of trying new things with clothing; I'm always down for a little bit of experimentation.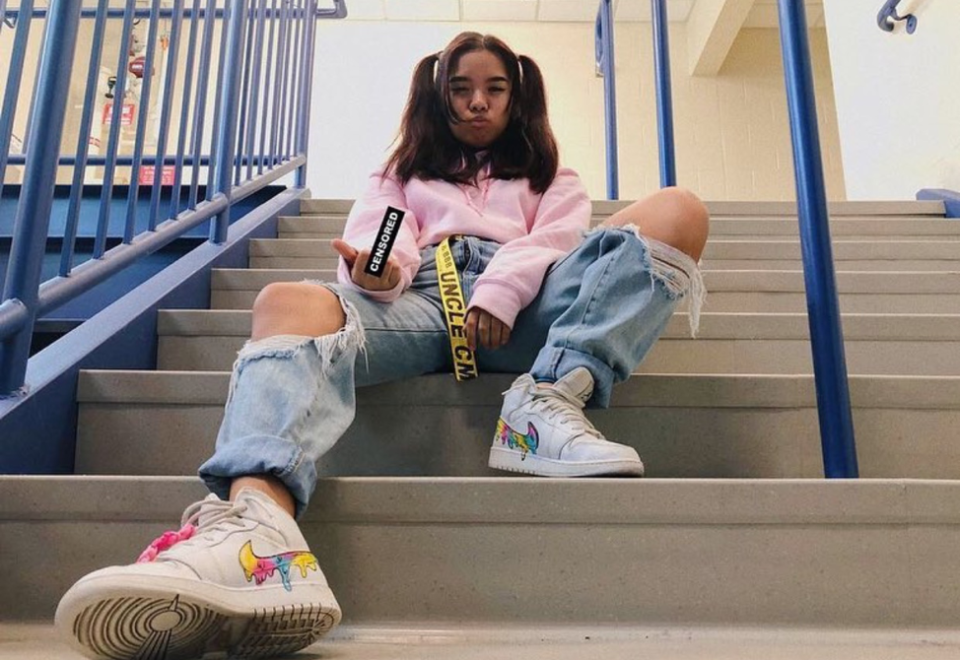 What's your music taste like? Favorite genre? Favorite artist?
My music taste varies on the day. I think some days it's super heavy metal/ post-hardcore and other days it's light like lo-fi, lots of indie and alternative things. I'd like to say I'm still in my emo phase because I am. My favorite artist at the moment might definitely have to be Cuco, but of all time it's My Chemical Romance, because I'm emo.
You're a musician right? What're some instruments you play?
Yes! I play a couple, like guitar. Then, branching from guitar, I play bass, a little bit of piano, I can play the drums and a little bit of violin!
You made an EP too, right? What made you wanna do that?
Well, a lot of things, the main thing is definitely because I wanted to put something out as an artist to get people to know "Hey, I'm here." Second, was out of spite, and third was because I made too many songs and I was like, "Hm, I have to do something about this."
Everyone calls you Mars to the point where it might as well be your real name. How'd you get it?
Well, I always tell people different stories. My main one is I've just been to Mars so many times that the martians over there refer to me as their queen, so it carried over here to earth.
You draw a lot. What're some of your best drawings in your opinion and how do they relate to your personal life?
I think one of my best drawings was this one of my friend Niamh I drew about two years ago. Drawings relate to my life in ways that I don't know how to describe, but in many other aspects, helped me a lot to express myself in the past and such.
How far do you plan to take your talents?
To the moon, shabrodie. Hopefully until it gets me someplace, if not then I don't know.
Out of all your talents, which do you see yourself getting further with?
Singing/music definitely because that's the talent I'm learning to grow with more.
Message to the future generation?
Just don't be dumb and don't be sad. There's no real reason to be.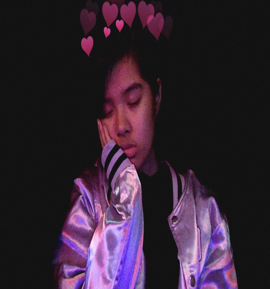 Follow Mars on IG: @HOMESLCK
Photography account: @HOLYSPVCES
Soundcloud: https://soundcloud.com/mahrzmusic