I fell in love with the Vito A. Lofts six months before I moved in. I walked by the building almost every day on my way to the original HQ.  Long story short, we moved in January 1st and it's been awesome. I love them! The building is almost full with only two units left, and we thought it would be fun to go around the different businesses and get to know our new neighbors. There are so many interesting tenants in the Vito A. Lofts, from a hair salon to startup companies, acupuncture, and even a yoga studio.
Meet the tenants of the Vito A. Lofts!
---
 Love Lane Salon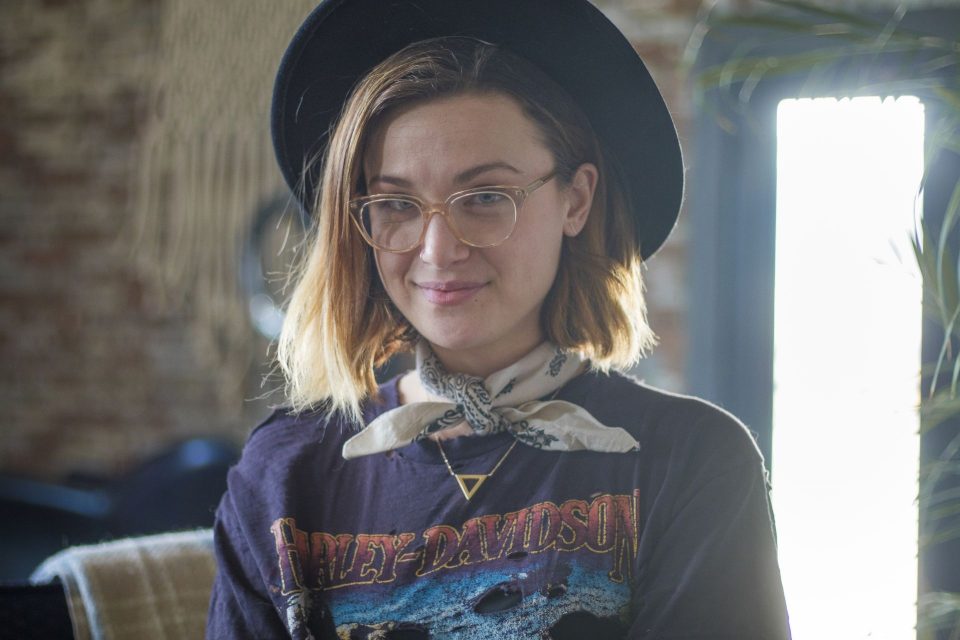 What's your name?
Kristina Maccaro.
What do you do? 
I am the co-owner and Creative Director of Love Lane Salon.
Awesome, and how long has Love Lane Salon been open?
We opened in November of 2016.
When did you guys move into Vito Lofts?
We moved in September of 2016. It was a really quick turnaround.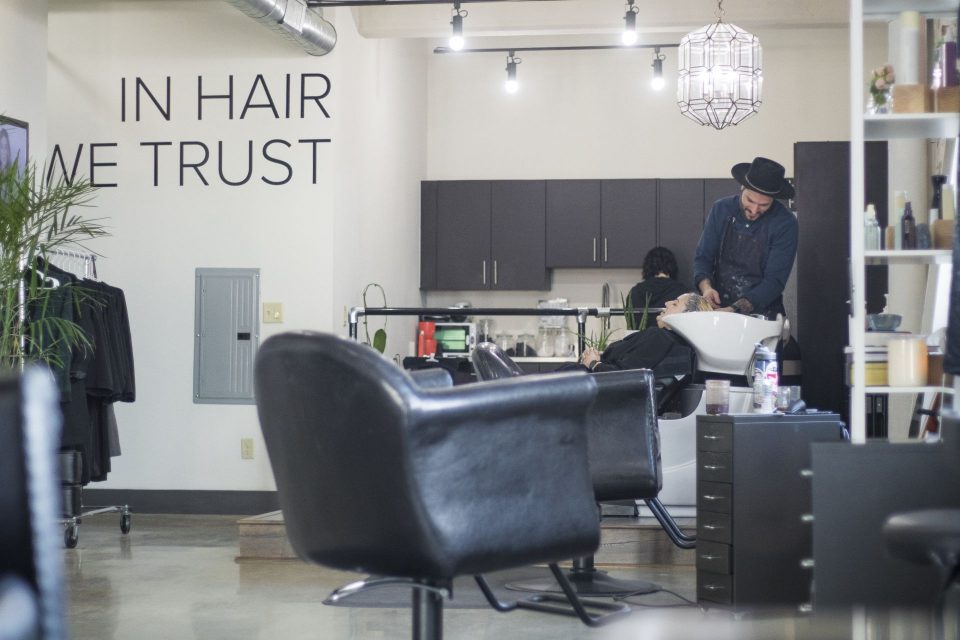 How do you like working in this space?
Oh, it's been amazing! The space just really worked with the aesthetic we were trying to create, and it was such an easy transition to move in and unpack. We really had to do minimal work.
Yeah, you guys opened up really quick.
Yeah, we were really lucky. They were just so instrumental in helping us through any roadblocks we would've come up with the city. It was amazing. Vito and the team were so helpful!
I love them. So what services do you provide?
We are a full-service hair salon. We also have an in-house makeup artist and eyebrow specialist.
Oh, cool! I love it.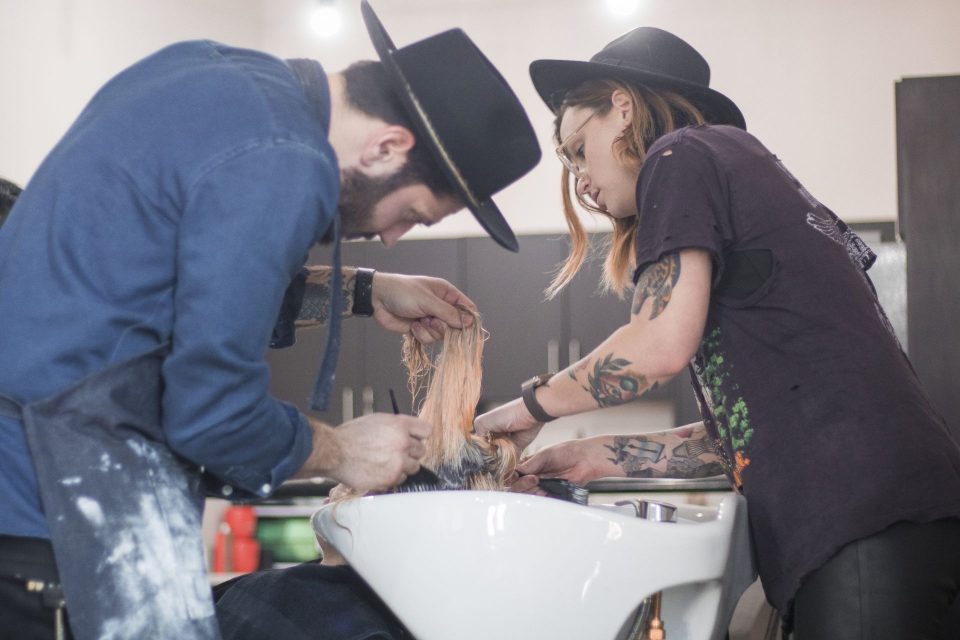 Follow Love Lane Salon: Instagram | Facebook | Website
---
Simha Yoga Studio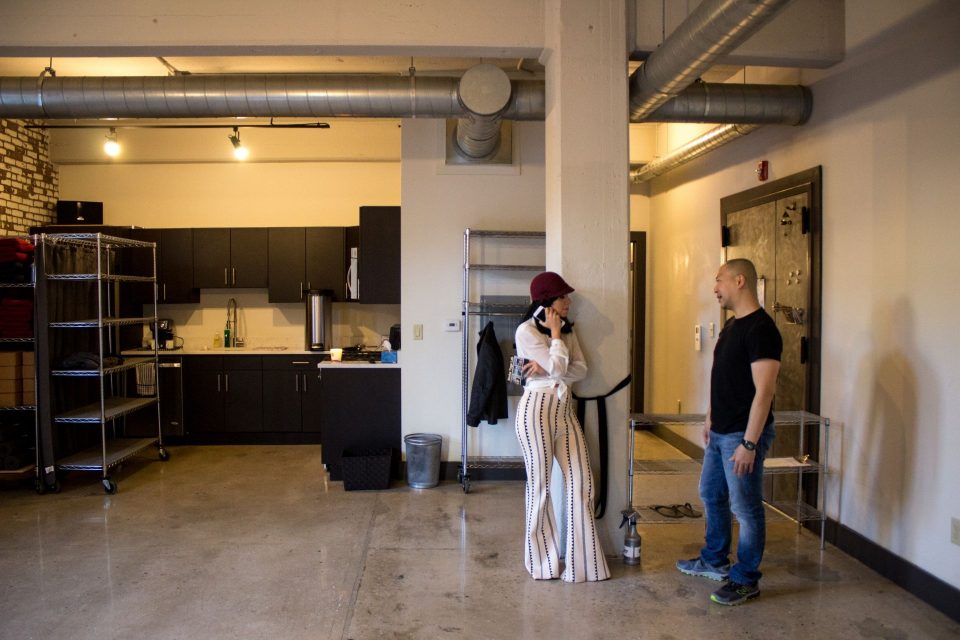 What's your name?
Steven Chang.
What do you do?
I am a yoga teacher part-time and I'm also in the fashion business the other half of the time.
That's amazing. When do you teach classes?
Primary classes right now are weekend mornings, and then weeknight evenings. I have a couple of early morning classes during the week, as well. Right now, the space is an intimate space for personal attention. The classes are small. What I do here is very strength-based practice, very athletic. At the same time, I think it's really important for us to practice intelligently and therapeutically. I try to incorporate all those things, but certainly when we come in here, it's a workout.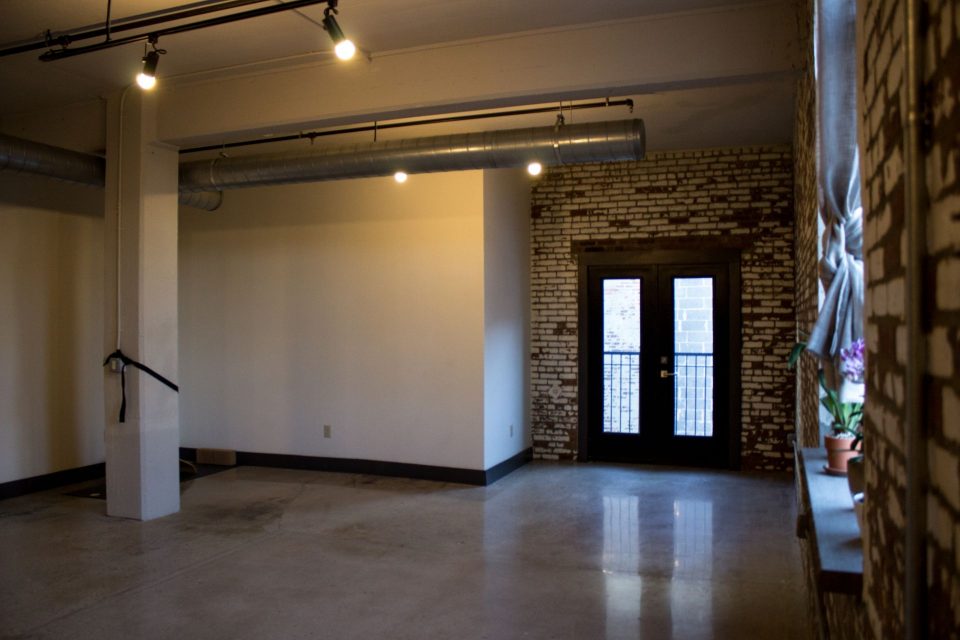 Cool! Where can people find you?
You can find me on my website, simhayoga.com.
How do you like being in the Vito Lofts?
It's really great because the space is really open. I have amazing light in the morning, and the community of people is really great. It's such a diverse building of other businesses. I just think, in time, it's going to be this amazing space everyone's going to be able to share.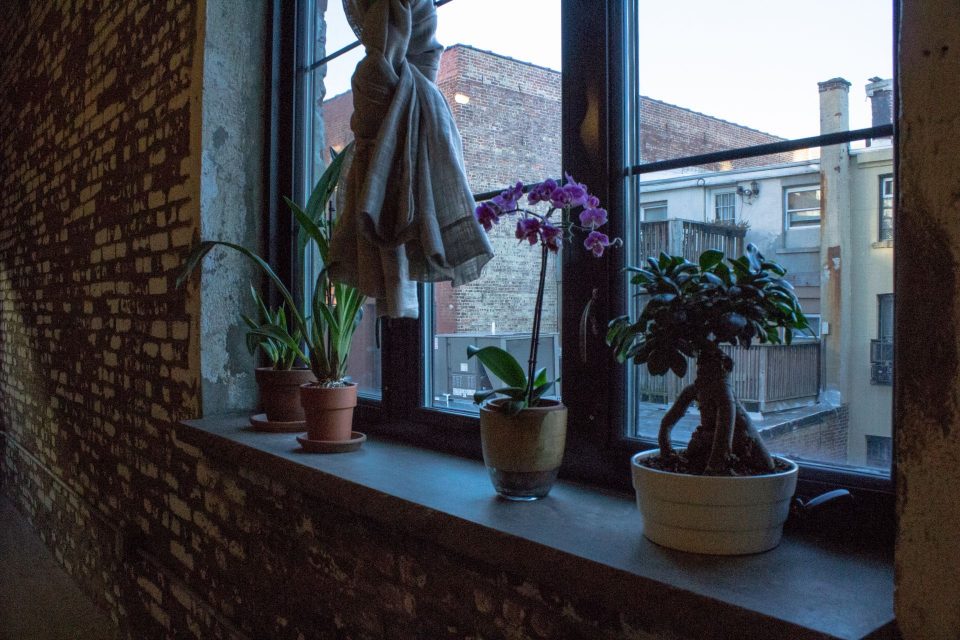 Follow Simha Yoga: Instagram | Facebook | Website
---
TestRocker

What's your name?
Sonali.
What do you do?
I run a company called TestRocker. We're an online SAT/ACT/PSAT prep program.
What is that?
It's the test you have to take to get into college. It's a standardized test that you probably take around your junior year. It's important when schools look at your application, and it's also very important when you're considering scholarships or getting full rides to schools. It's something that's not necessarily taught in the school system, so people look outside for private tutors to help.
Awesome. How many years have you been around?
We've been around for the last 4 years.
When did you move into the Vito Lofts?
Around September 2016.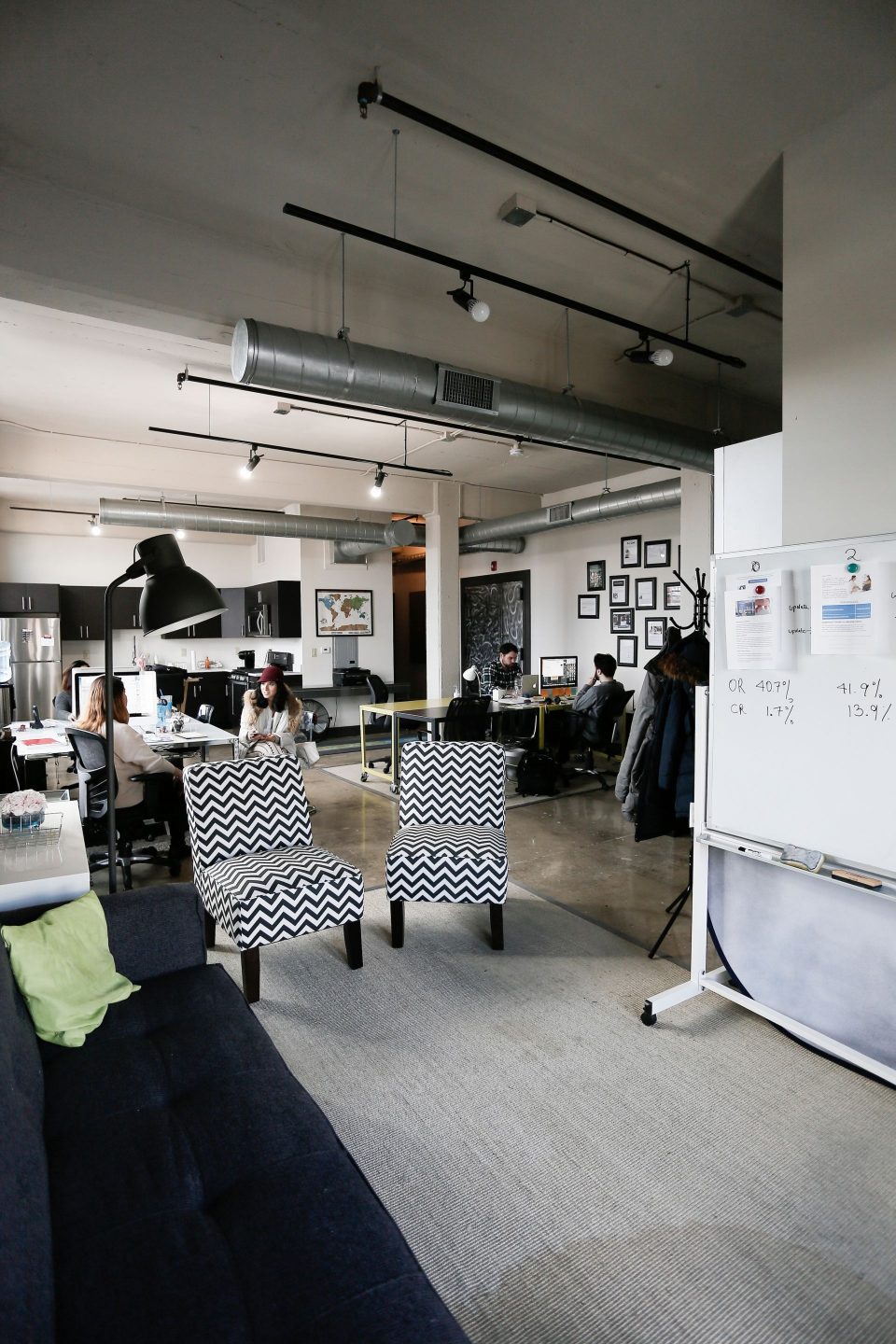 How do you like it?
We like it! I moved to Jersey City a year and a half ago myself, and the space is cool. I was in Manhattan before, and our office was in SoHo. It was time for a change and we looked at the space, and it's really cool and creative. We convinced everybody even though they are commuting from Manhattan.
Do you guys have a favorite lunch spot or a place you like to hang out after work?
We've been going to Wonder Bagels. I think Wonder Bagels is up there with New York bagels. And their fresh oranges are to die for. We just came from Second Street Bakery, it's great!
Awesome.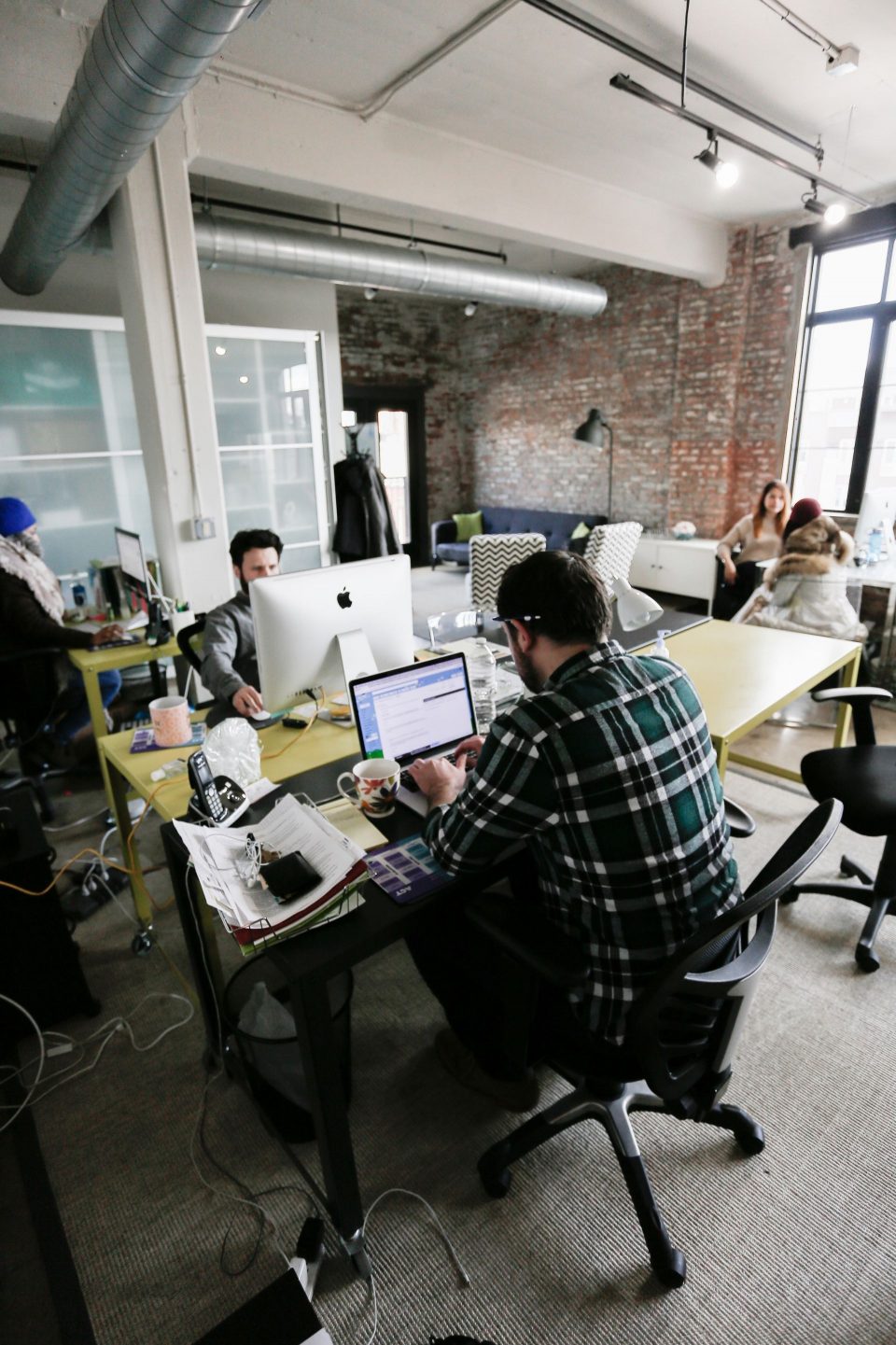 Follow TestRocker: Instagram | Facebook | Website
---
Acuworx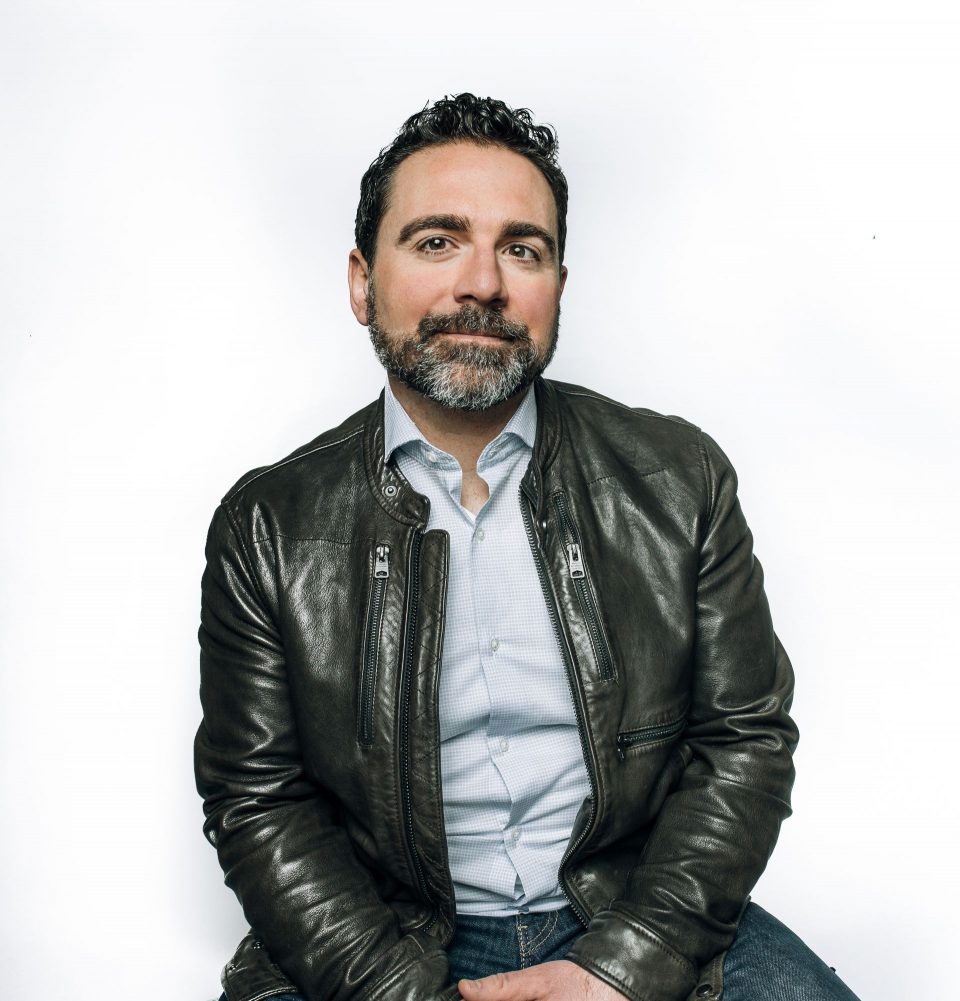 What's your name?
My name is Panos Ioannou.
What do you do?
I'm a licensed acupuncturist.
How long have you been doing it?
17 years.
How long has this space been around?
It's new. This place is my new creation. It was officially opened January 1st.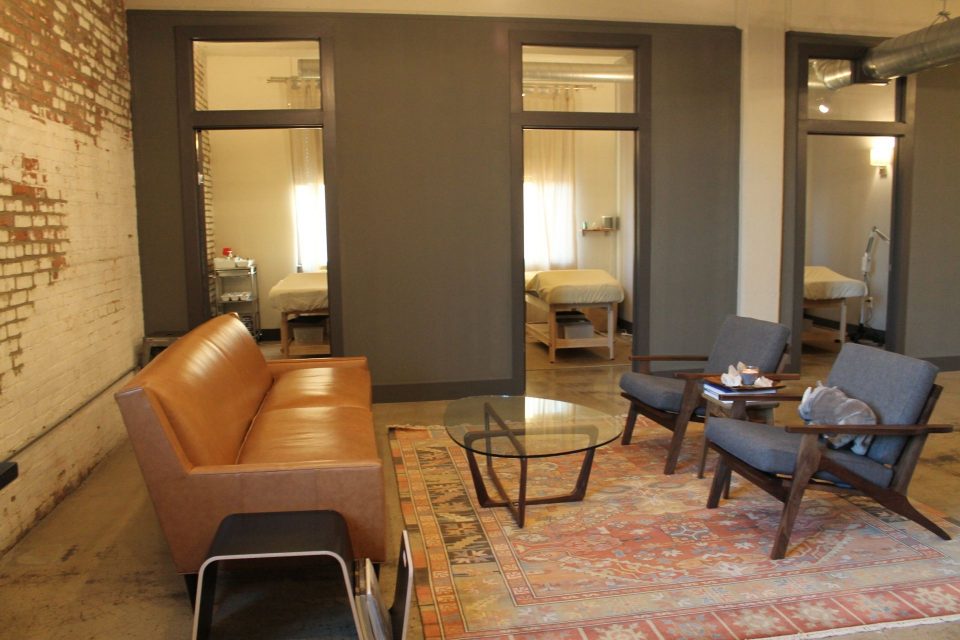 So Acuworx only started in January?
Yes, it's a brand new brand, brand new name, brand new everything. I was renting space down at Base gym in the spa a couple of days a week, and then I outgrew that space. I got a good following in the Jersey City community. I wanted to stay local, so I started looking for space back in the spring of 2016, and then drove by this place every day before finally calling and took a look at it. I took it almost on the spot.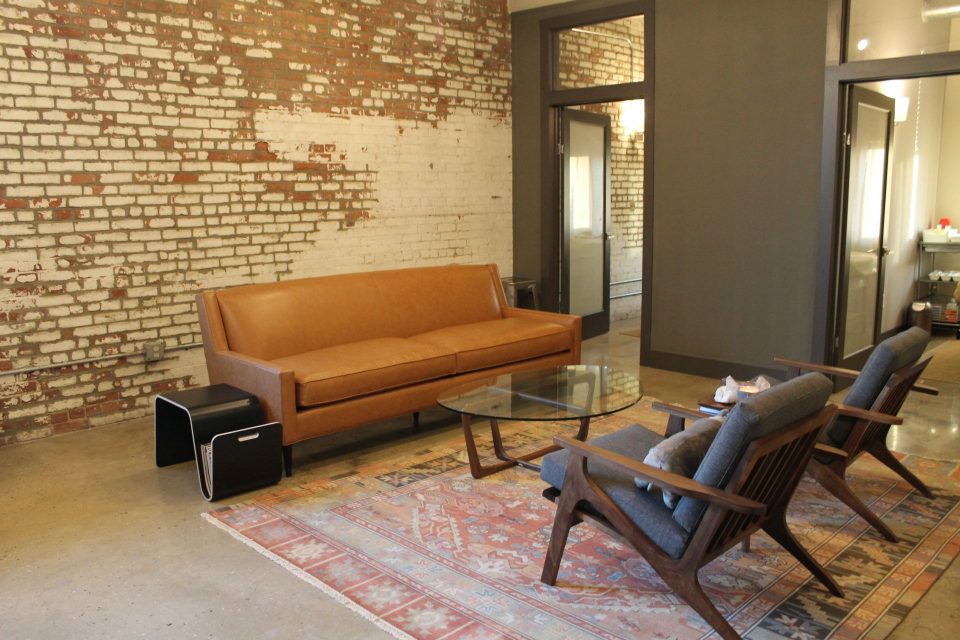 That's awesome. How do you like being in the Vito Lofts?
I love it so far! I got a warm reception from Vito and the Del Forno family, and from everybody else in the building. It's a great location, everybody loves it. They did a nice job.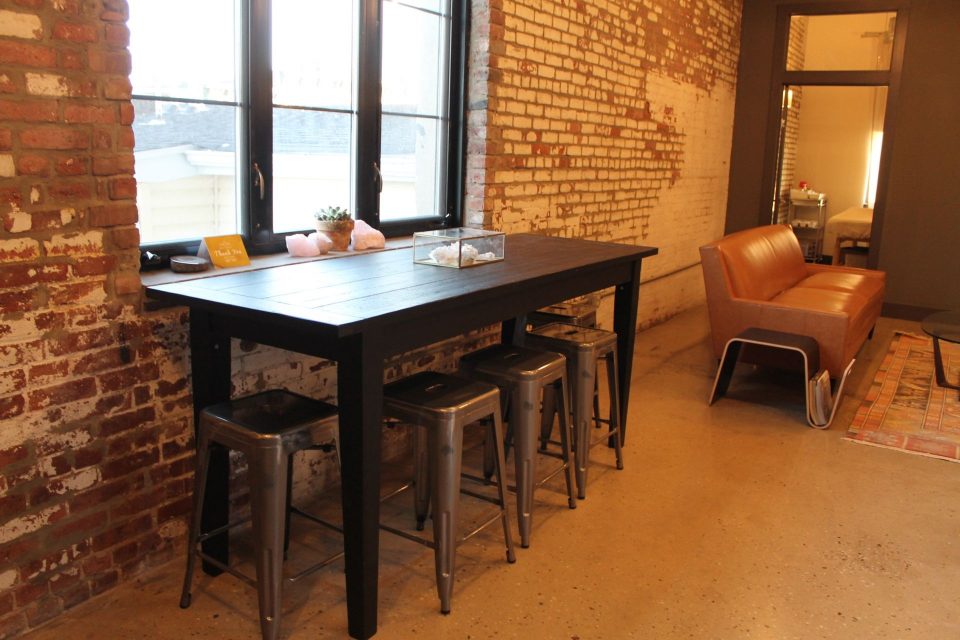 It's great. What's your favorite Jersey City hangout spot?
Besides the office, I would have to say Porta, Würstbar, a couple of coffee shops. For lunch, I usually get Koro Koro, Choc•O•Pain, Miso Ramen, and Helen's Pizza. They're great.
I love them! Cool.
Follow Acuworx: Instagram | Facebook | Website
---
Wylei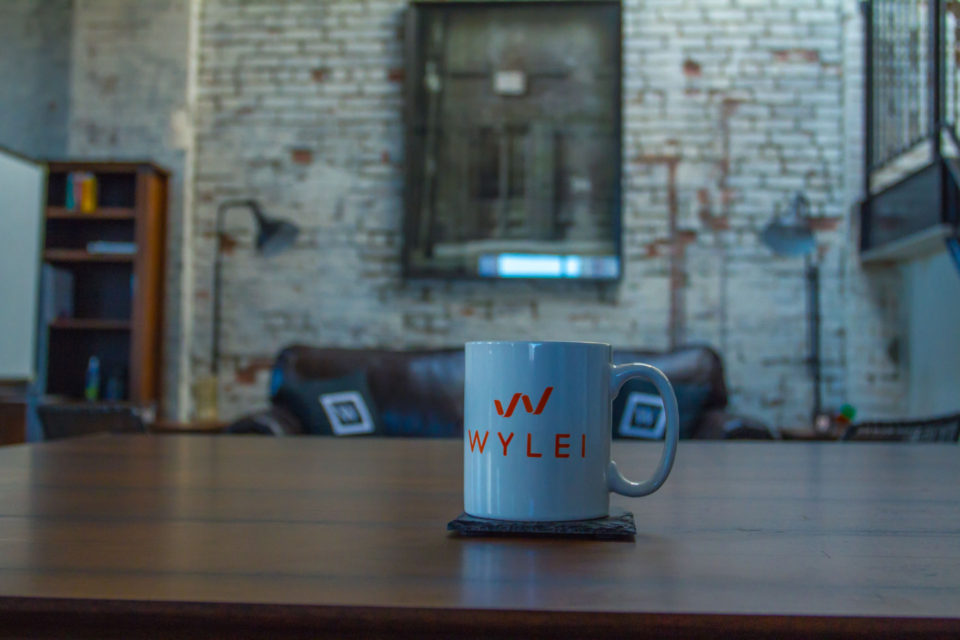 What's your name?
Meg Columbia-Walsh
What do you do?
I am the CEO of Wylei. We are a digital services organization providing digital marketing solutions leveraging real-time adaptive and predictive content to agencies and brands to increase digital messaging relevance and engagement.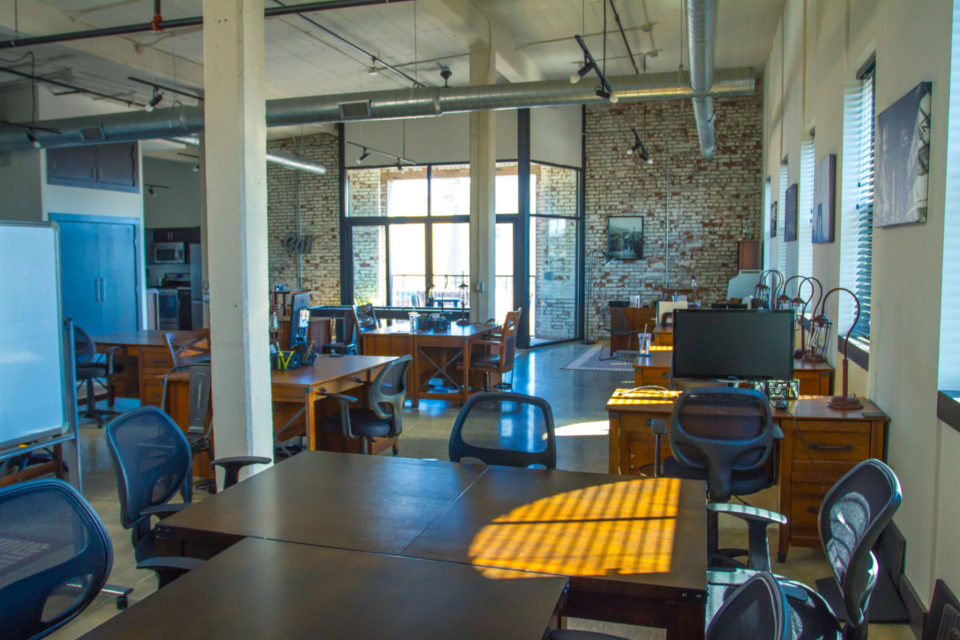 When did you move to Vito Lofts, and why? 
We officially started November 1, but began building out the office a few months before. Our opening was November 17, where Mayor Steven Fulop gave us our proclamation.  The Vito A. Lofts is in a prime location here in downtown Jersey City. This was opportunity to be closer to NYC and a chance to find talent and expand.
Tell us a little on how you decorated the space.
We created our space to feel like a historical train station, leveraging the openness and the exposed brick of the lofts to enhance the effects.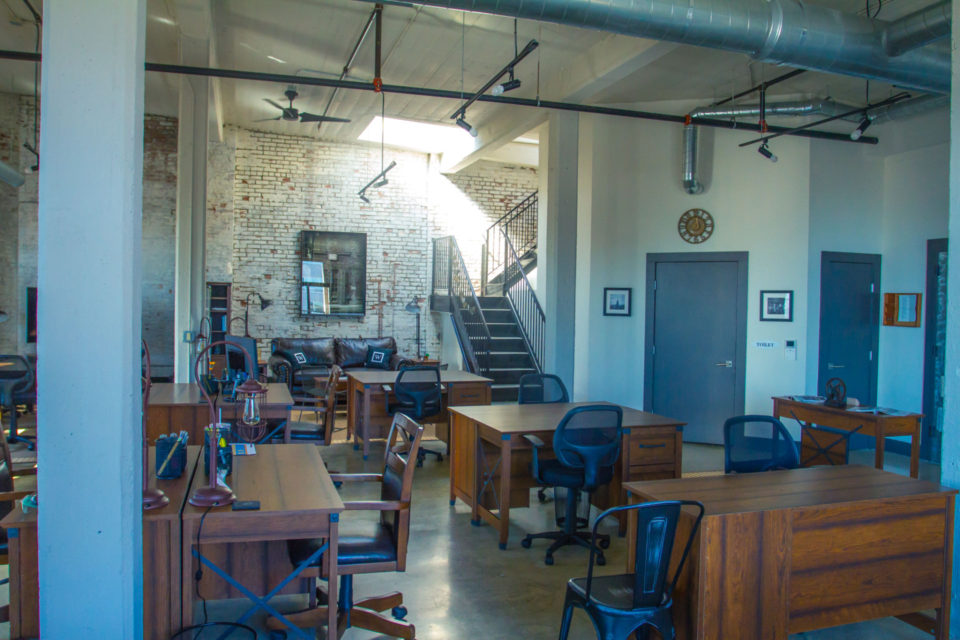 I love it! How do you like working from here?
I love it! It's exciting to be driving the evolution of digital marketing through AI and machine learning here in JC. We have a great team, and this location provides us with a great launching pad.
What are your favorite lunch spots?
Porta! I also like Left Bank and Saigon Café.
Awesome!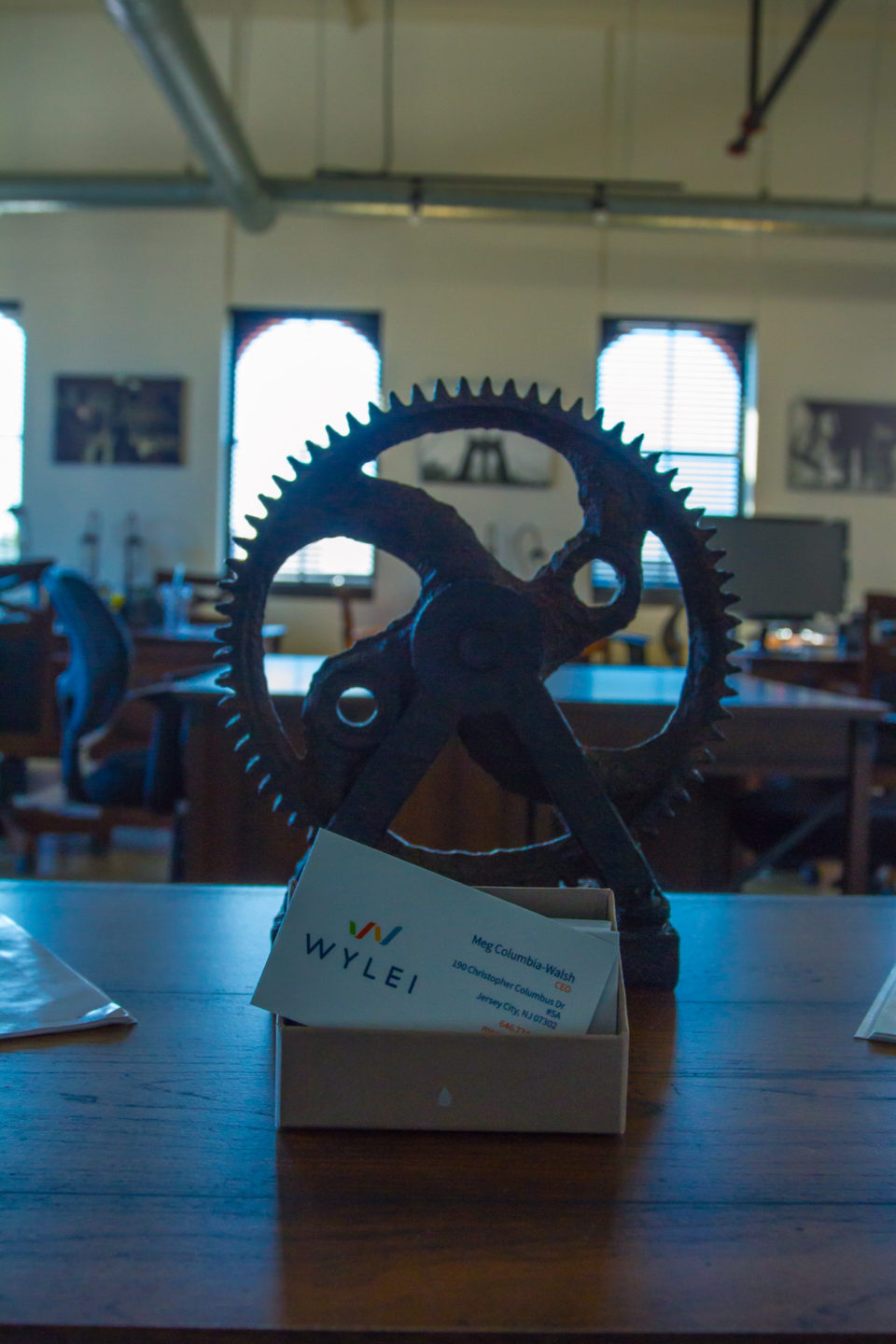 Follow Wylei: Twitter | Website
---
Royal Biologics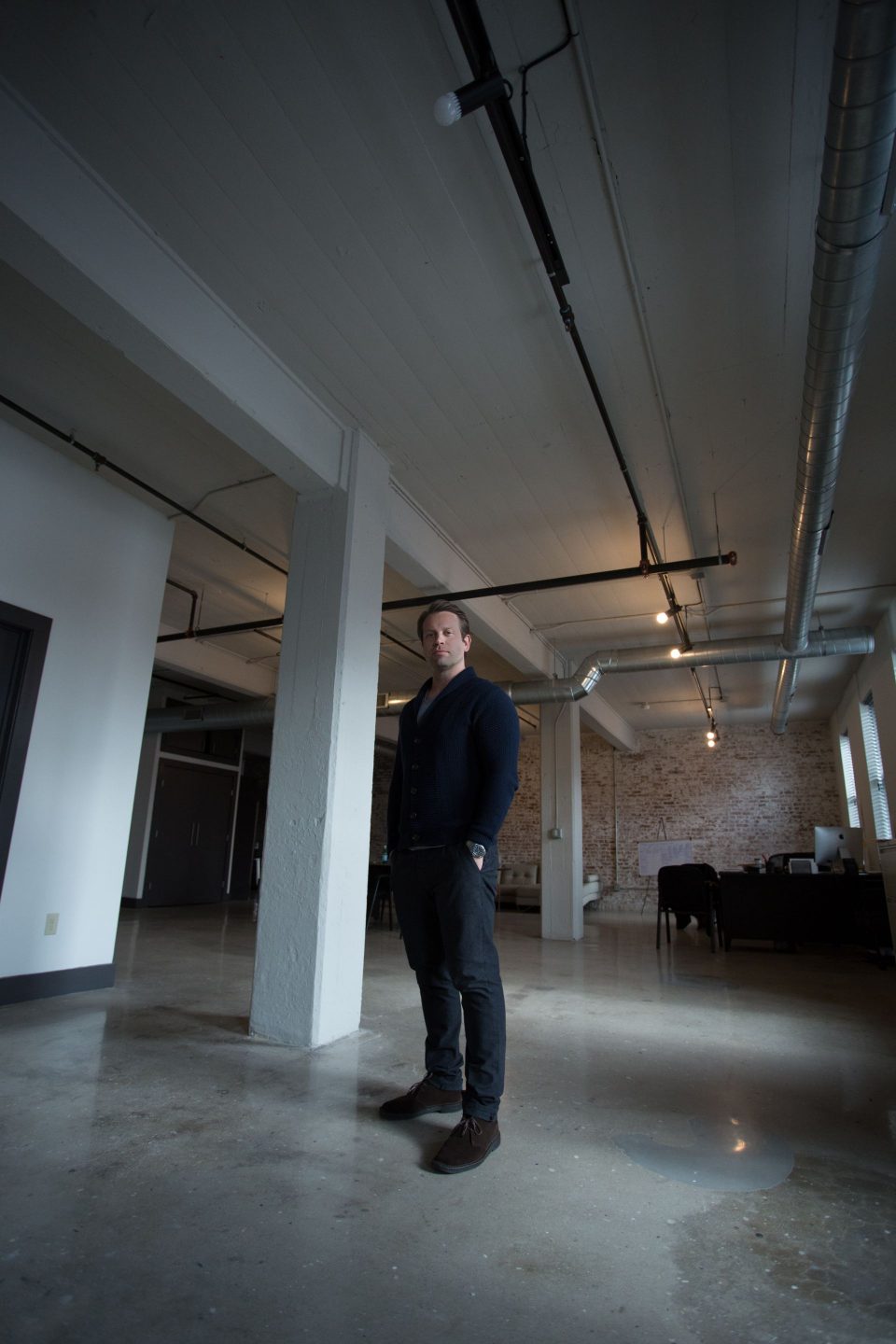 What's your name?
My name is Salvatore Leo.
What do you do?
I am the CEO of Royal Biologics.
What do you guys do here?
We are a medical device startup. We provide stem cell therapy and orthobiologic therapy for all types of injuries, for sports medicine, and orthopedics.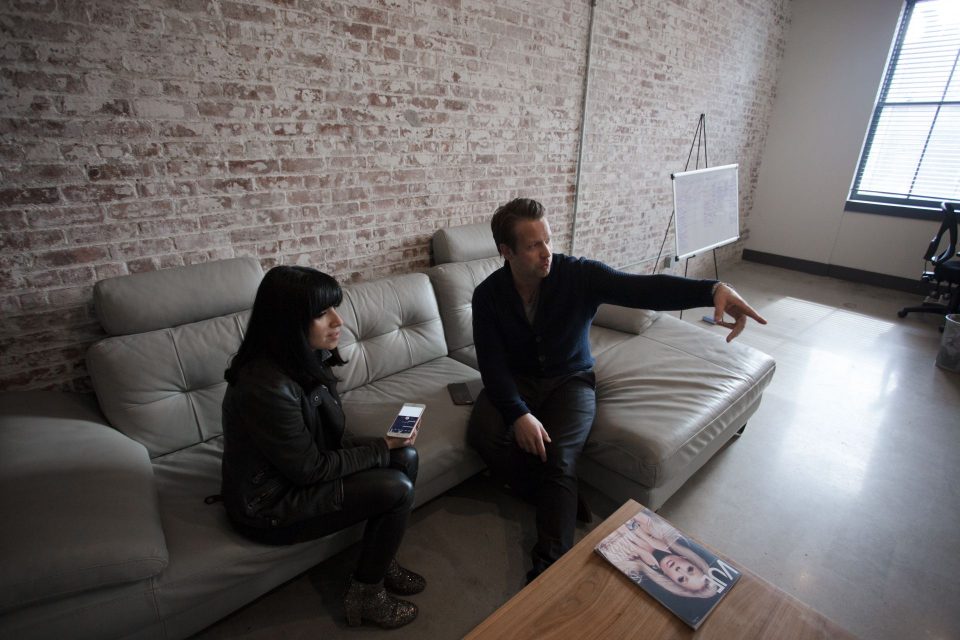 Are you guys from Jersey City?
No, I'm from Upstate New York and my partner is from Queens.
Oh okay. How did you end up here in the Vito Lofts?
We knew Jersey City was an up-and-coming area. We actually did business around the corner, at Jersey City Medical Center. We had seen lofts while they were being built, and we needed a new office so we contacted the real estate agent and did a tour. We liked it, and here we are!
What do you like about your office?
It's big, it's spacious. We have everything we need! We have some exposed brick over there, which is nice, and sunlight. It's a good location, relative to the city and other places we work in Jersey, so it's convenient.
Do you have a favorite lunch spot?
I don't think I've eaten here enough, but I like The Gypsy Grill. I just had some shwarma, which was pretty good. There's a vegetarian place over here that I like, too.
Awesome. If people want to find out more about what you do, where do they go?
People can go to our website, royalbiologics.com. We have videos on there and some of our new products. Basically, our devices concentrate blood and bone marrow. We extract blood from patients, spin it in a high-powered centrifuge, and we re-inject it into your knee or shoulder for stem cell therapy to treat common injuries. We're a startup, and we have one product we launched nationally in October. We have another one coming out in the middle of the year.
Great! Very cool.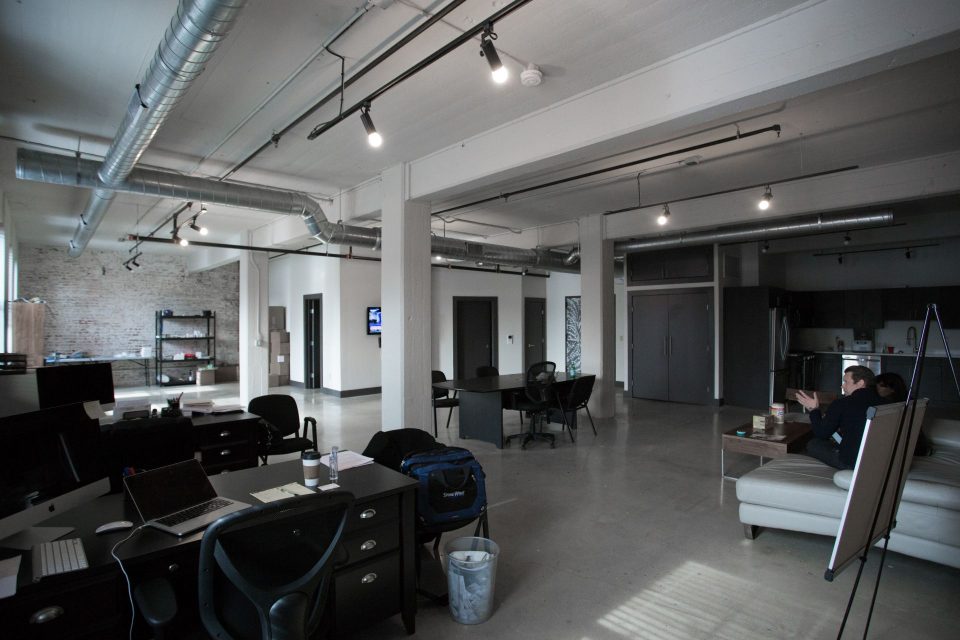 Follow Royal Biologics: Facebook | Website
---
Surge Fitness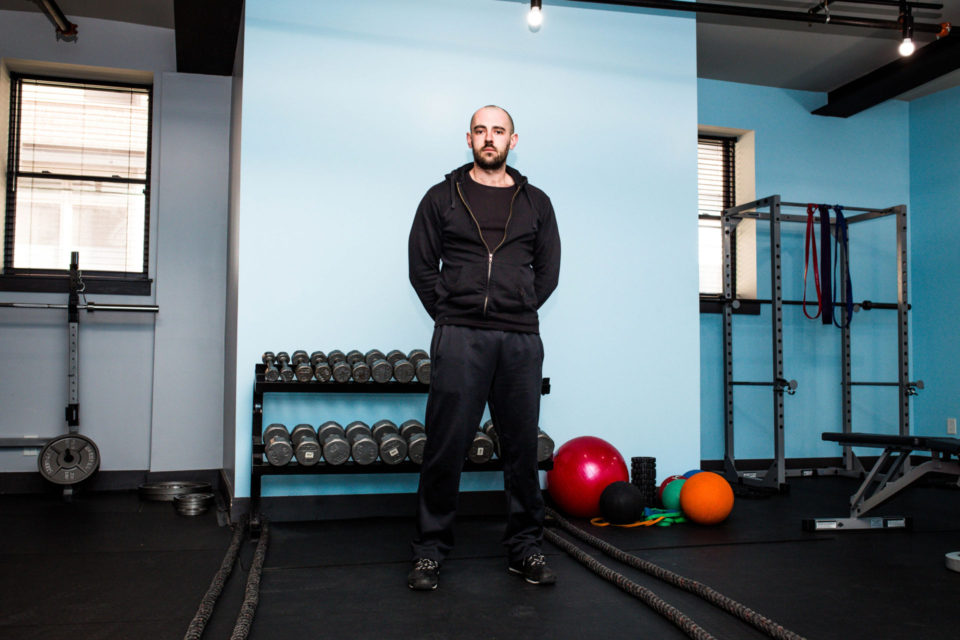 What's your name?
Sergey Marin
What do you do?
I am a coach, owner, and the founder of Surge Fitness.
What is Surge Fitness?
Surge Fitness is a gym for only women.
What are the programs like at Surge Fitness?
We focus on building muscle and building strength, and all the core muscles surrounding it. We work on the knees, the shoulders, fixing posture, all of that. That includes balance, coordination, everything.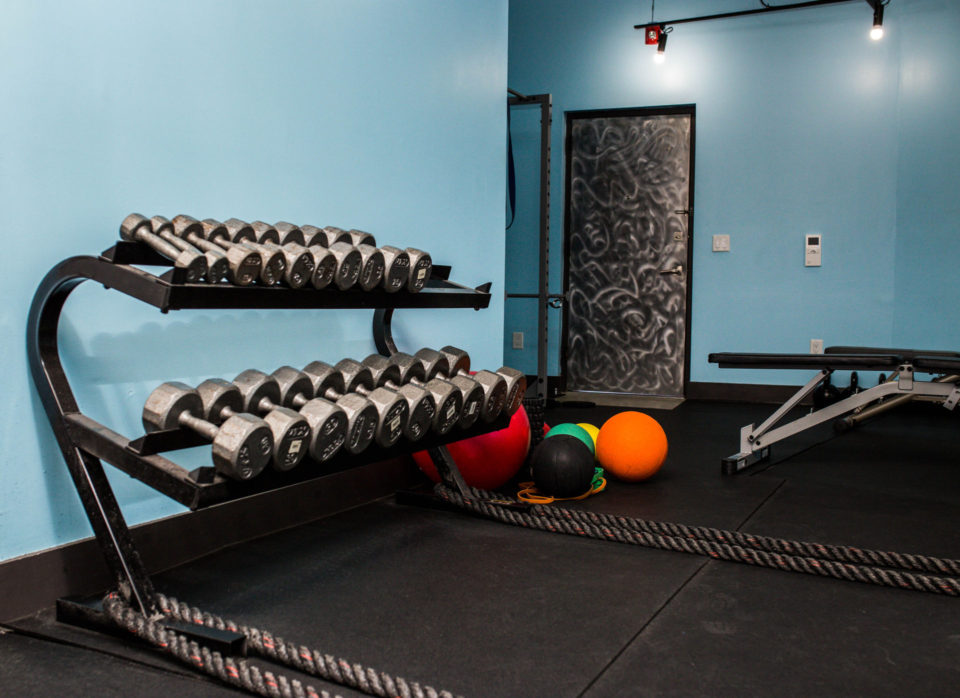 Do you do any nutritional work?
Of course! Every two weeks or every month, we do a phone call with each member and go through everything they eat and I fix that. Eventually, as they build up muscle, I can add more food so they can eat enough good foods.
How long have you been in the Vito Lofts?
I've been here for the past year.
Where are you originally from?
Israel!
How did you end up in Jersey City?
I got married with someone from Jersey City. We actually met through an iPhone game! We played the game together for two years, chatted around, and after a while, she came to Israel. We traveled for a couple of years and I eventually came here, I sold everything back home, and stayed here. I had two gyms back in Israel with the same concept: no machines, we focus on weightlifting. I started in parks, then a small room, and now I'm in the Lofts!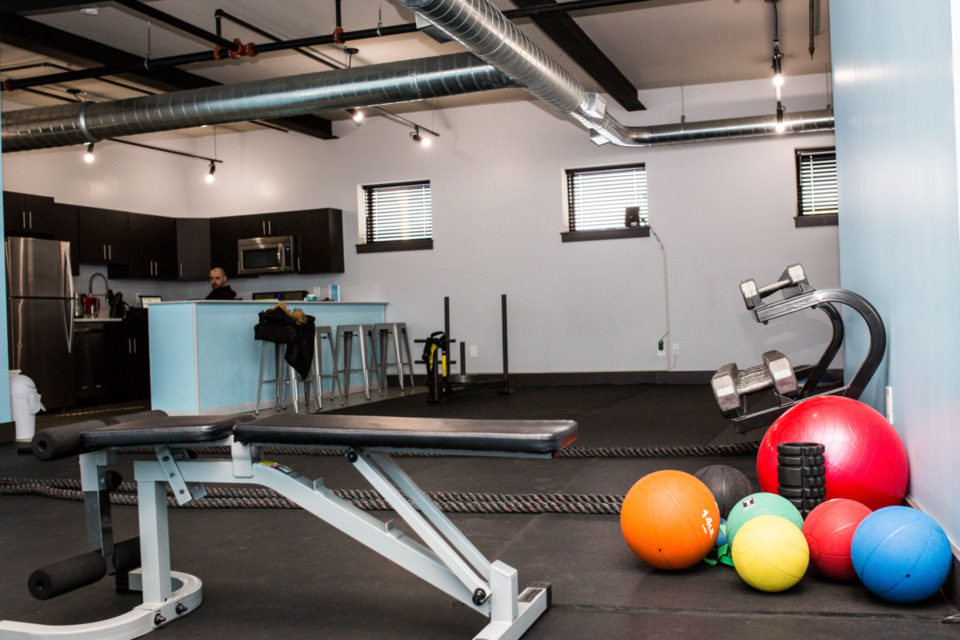 Awesome! How do you like being inside the Vito Lofts?
So far, so good!
I love it! How do people find you?
We have a website, surgefitnessjc.com, Facebook, and Instagram.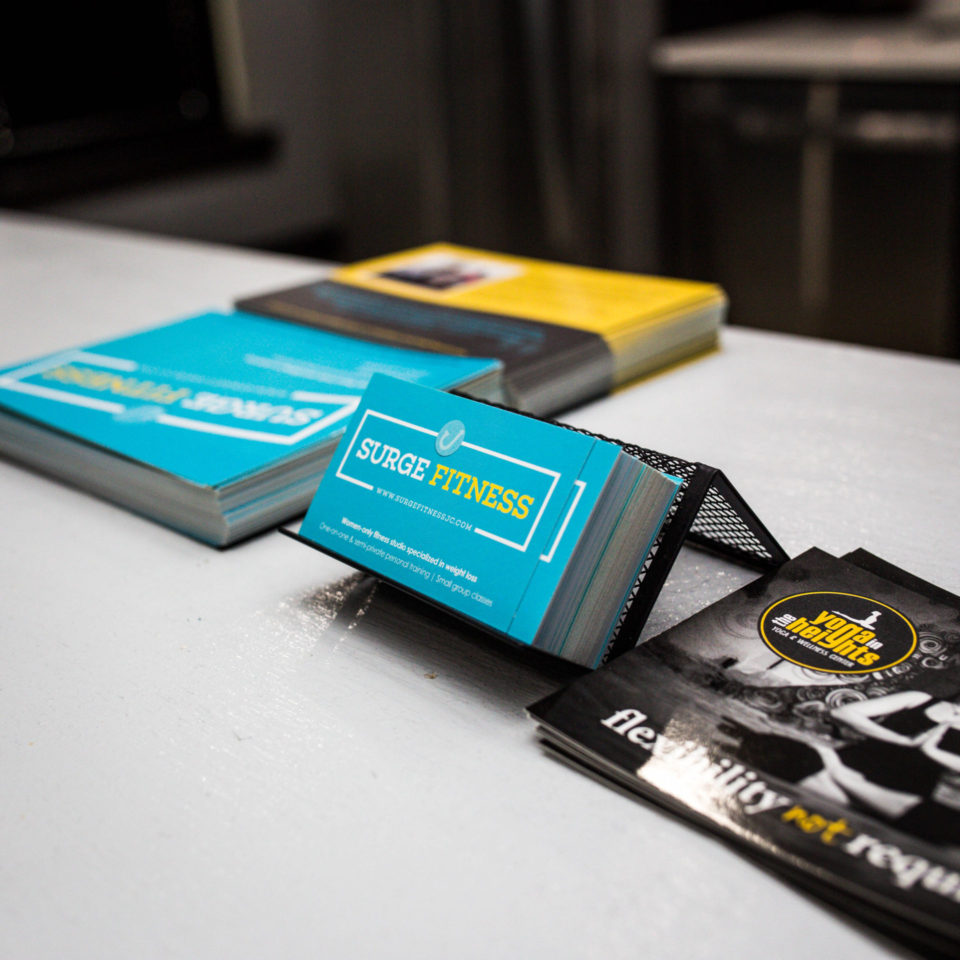 Follow Surge Fitness: Instagram | Facebook | Website
---
La Fermière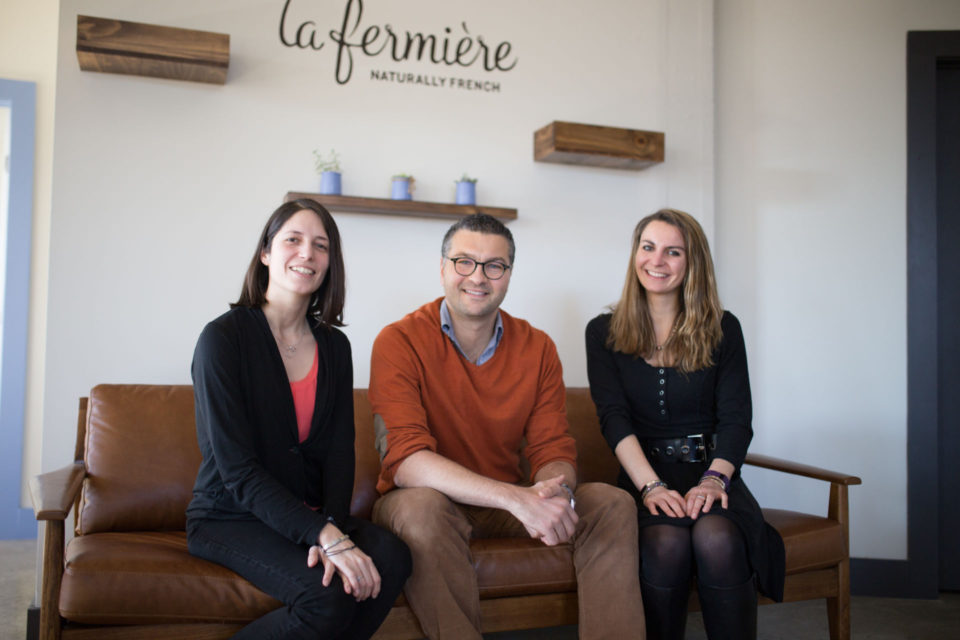 What is your name, and what do you do?
We are La Fermière, the French yogurt and desserts company. We are excited to launch in the U.S with a strong motivated and happy team of 4 people: Julien, the US Sales director; Léa and Lucas, Business development executives; and Serena, the Marketing manager.
What does your business do?
Here at La Fermière, we make delicious all-natural, French style yogurt. We are happy to bring to the US our two different types of yogurts that come in two different pots – Le Traditional and Le Fruit On The Bottom.
We target to sell in both retail and food service channels so we can share our yogurt with everyone.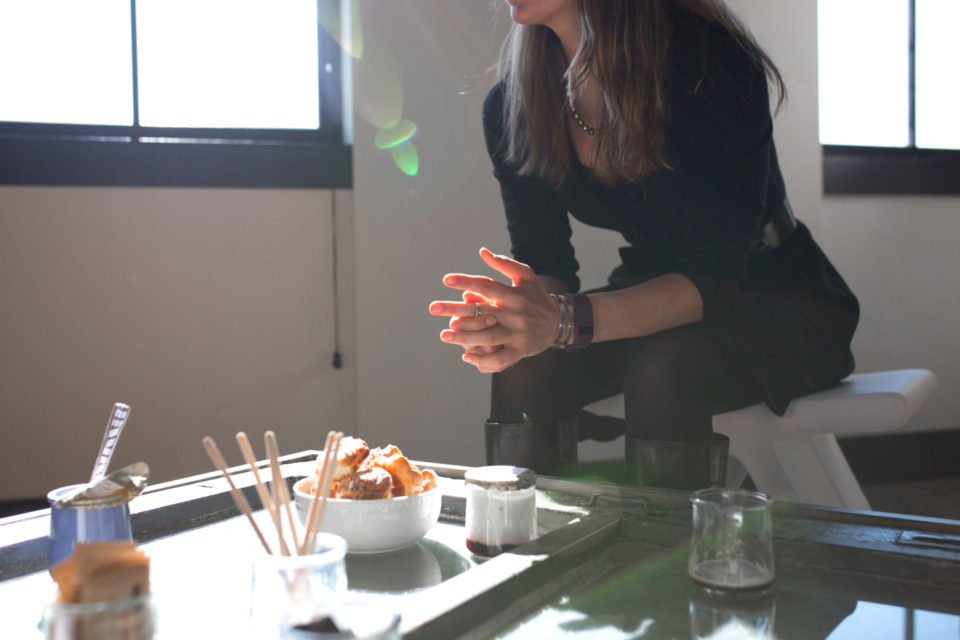 Awesome! So when did you move into Vito Lofts, and why?
The Vito Lofts is beautiful inside and out, just like our yogurts! We moved into the Vito Lofts in September.
We were looking for a space that was warm and community-friendly, as the people that work for La Fermière. The community-friendly environment enables proximity with everyone to share our love for French traditional yogurt. Giving back to the community is also one of our commitments. In France for many decades, kids, artists, and households reuse the pots in the kitchen, in the garden, or for decoration and art.
How do you like working from here?
We absolutely love working here for many reasons. First, Jersey City has a great community-friendly vibe which conveys warmth and solidarity. Also, the fast commute to NYC and to our business partners is a great perk. Again, the community-friendly vibe of Jersey City is ideal for us as we are working on 'give back to the community' programs.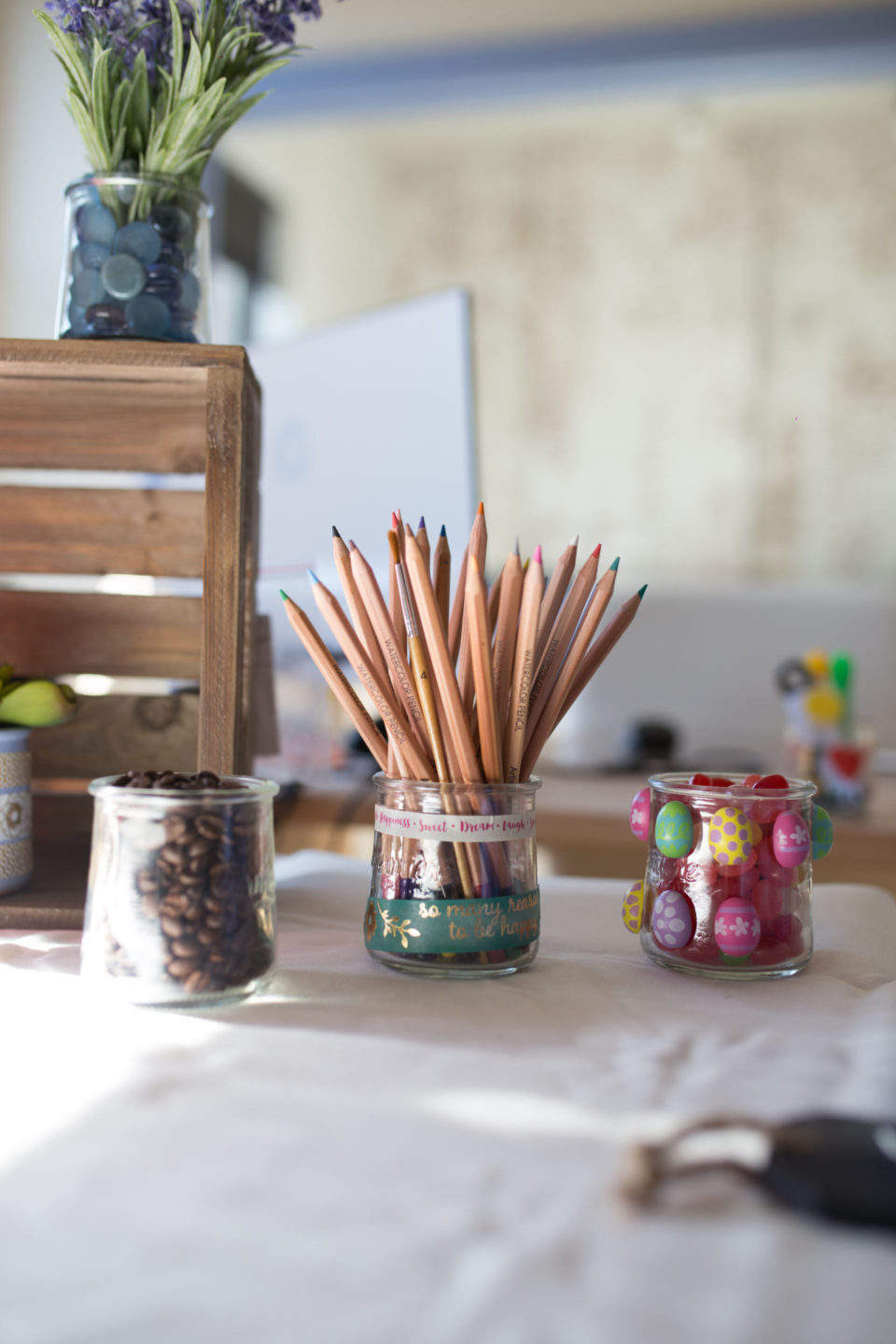 I love it. What are your favorite lunch spots in Jersey City?
At La Fermière, we all have in common the love for good food and beautiful settings. We are lucky that Jersey City has many good lunch spots! We particularly enjoy Beechwood, Subia's, Porta, Talde, and Taqueria.
Perfect!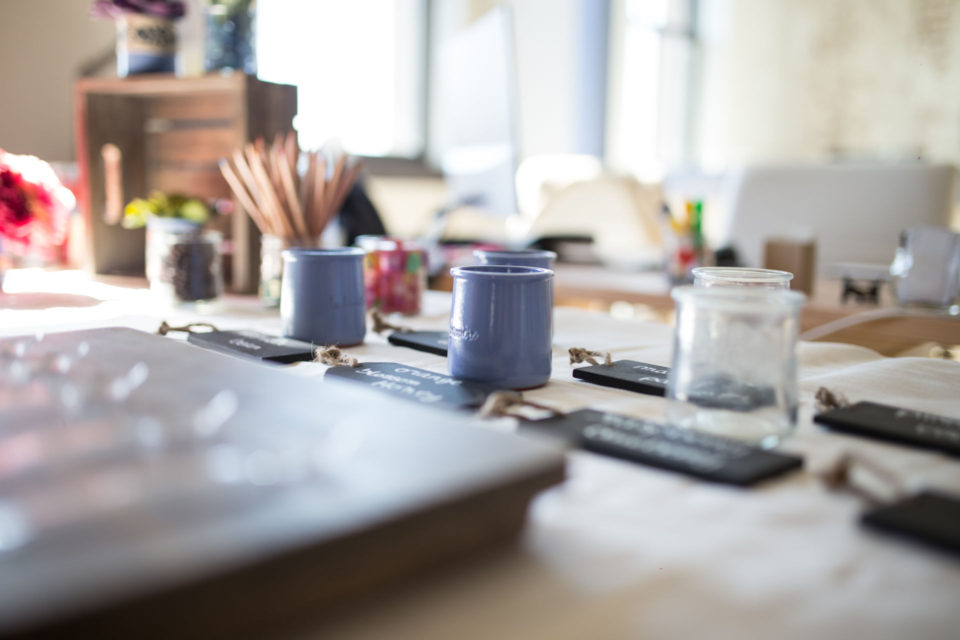 Follow La Fermière: Instagram | Facebook | Website
---
Waterfront School of Real Estate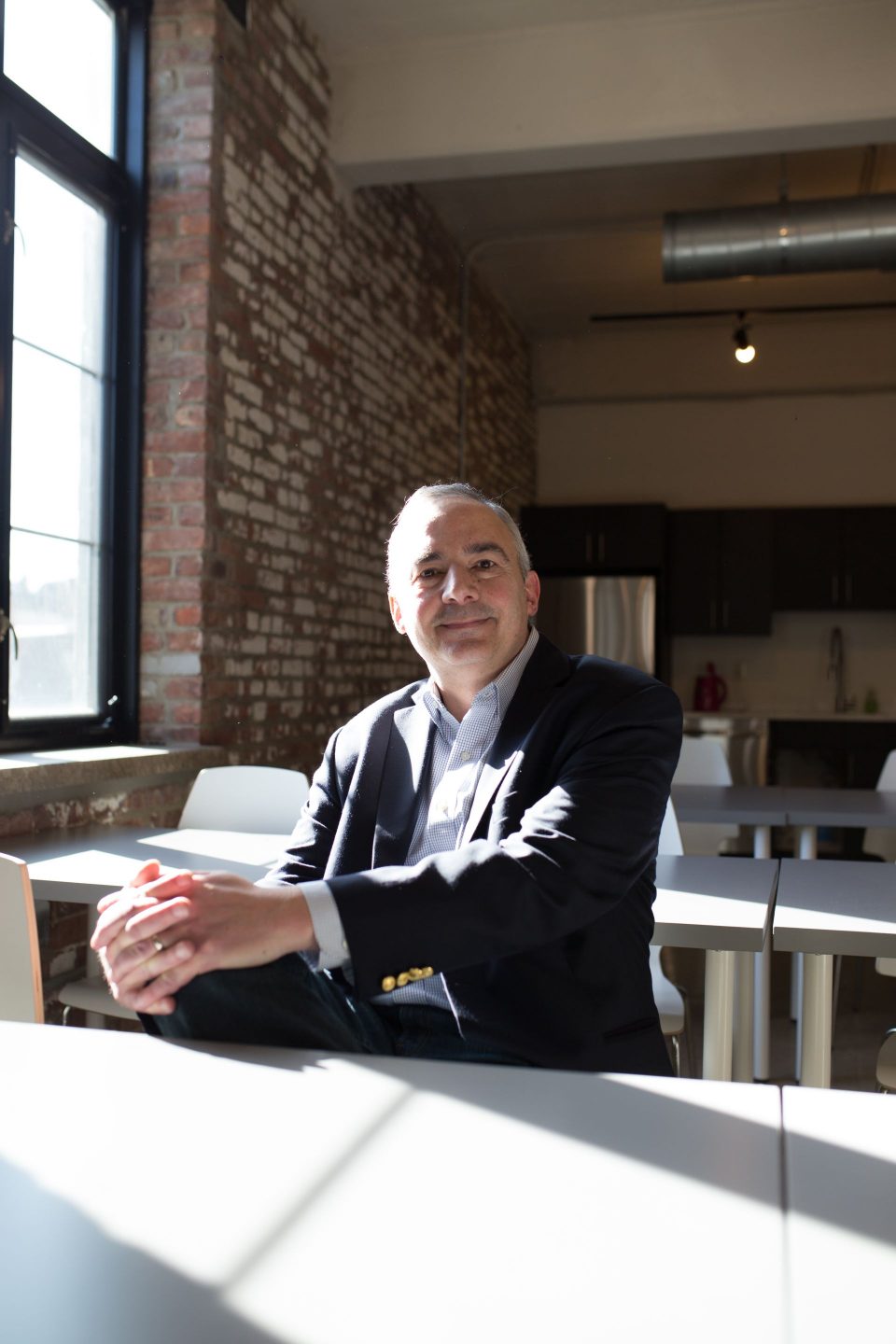 What's your name?
Carmine Simmons.
What do you do?
I am Broker of Record for KW City Life Realty JC and Director of the Waterfront School of Real Estate.
What is the Waterfront School of Real Estate?
Waterfront School of Real Estate provides pre-licensing education to folks who want to get their real estate licenses in New Jersey. We also provide continuing education and business coaching by two people who are already licensed.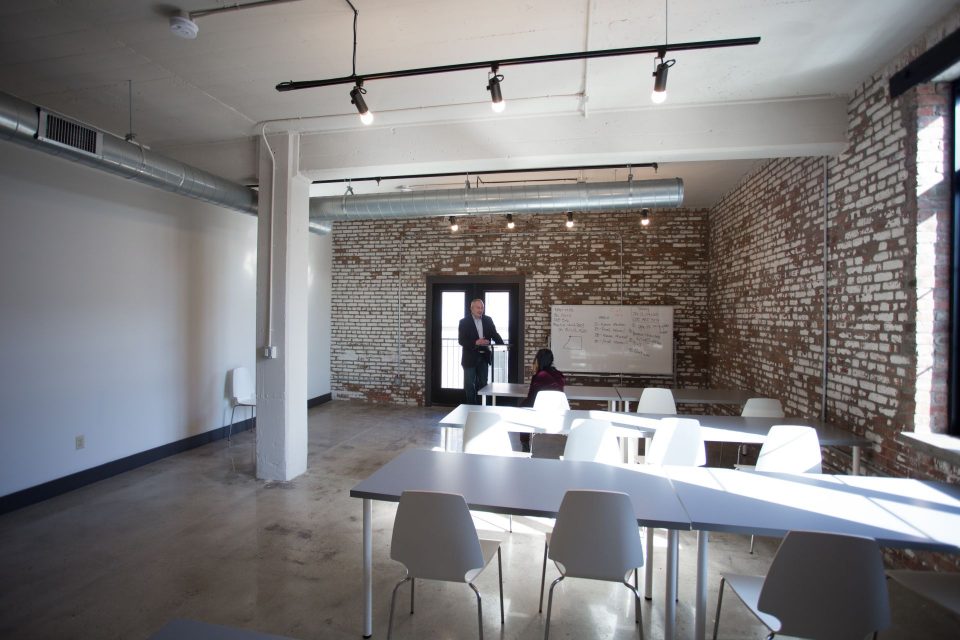 That's awesome. How long have you been in the Vito Lofts?
We took space in June while we were getting the school set up just to lock the space down. We started teaching in September.
That's great! How many agents are currently learning here?
In our first term, we ran one salespersons course. There's two courses – a salespersons course and a brokers course. We ran one salespersons course in the fall and had 12 students in it. Then in January, we ran one of each course. The salespersons course this term has 10 students and the brokers course has 5, and the brokers course is for agents who have been in the business for at least 3 years.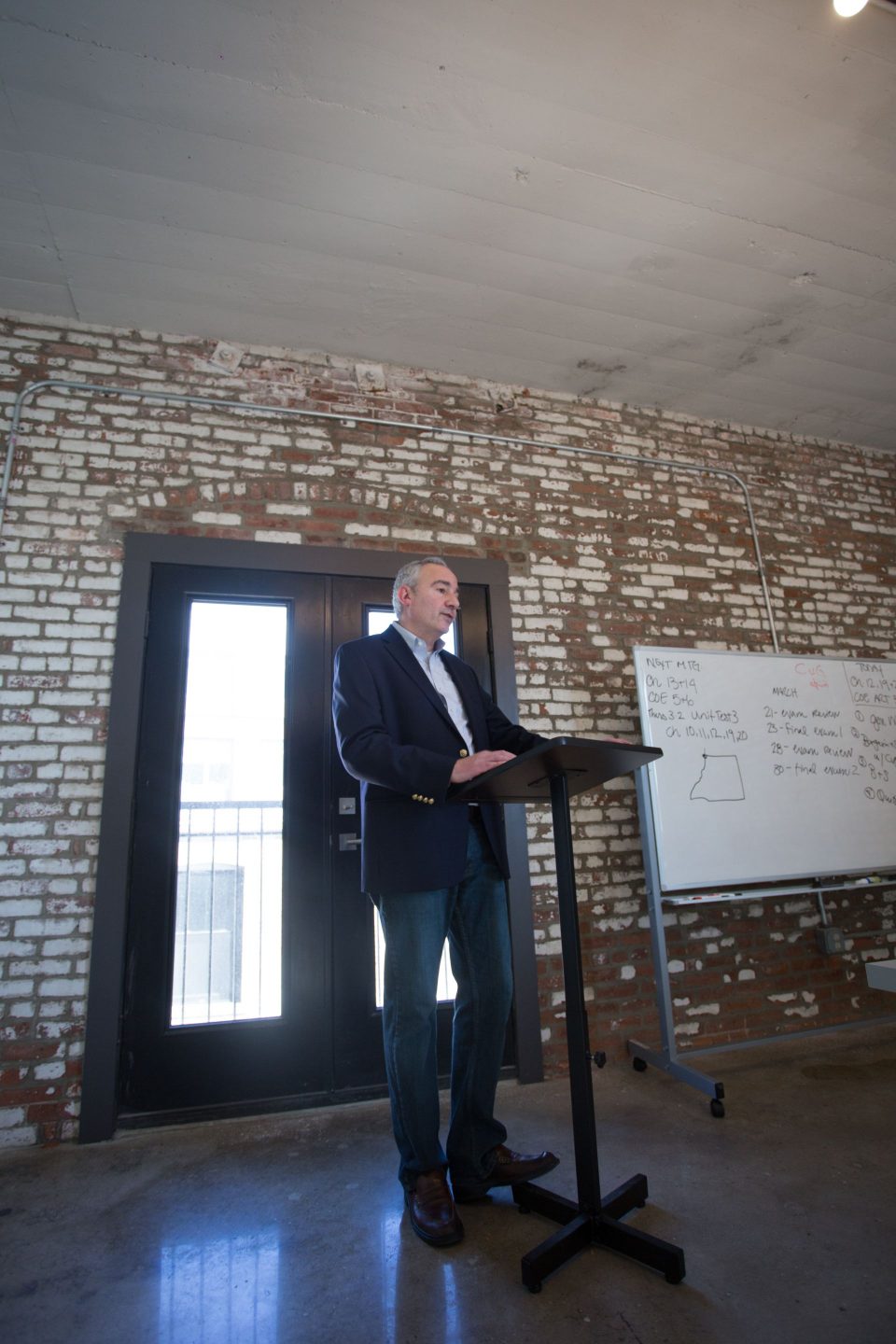 How do you like being inside the Vito Lofts?
I love this space. It's traditional yet clean and modern. It's a beautiful space to talk about real estate. Actually, I use the building as a model for examples in the course book all the time. The age of the building, the location of the building, the fact that it's divided up into units like condos… So just the building itself provides a lot of opportunities for teaching, and the location is fantastic. I can walk here in a few minutes from home.
It's the best! Do you have a favorite lunch spot?
I love running over to Choc O Pain and grabbing something to eat real quick. I love Würstbar, it's one of my favorite places.
Awesome!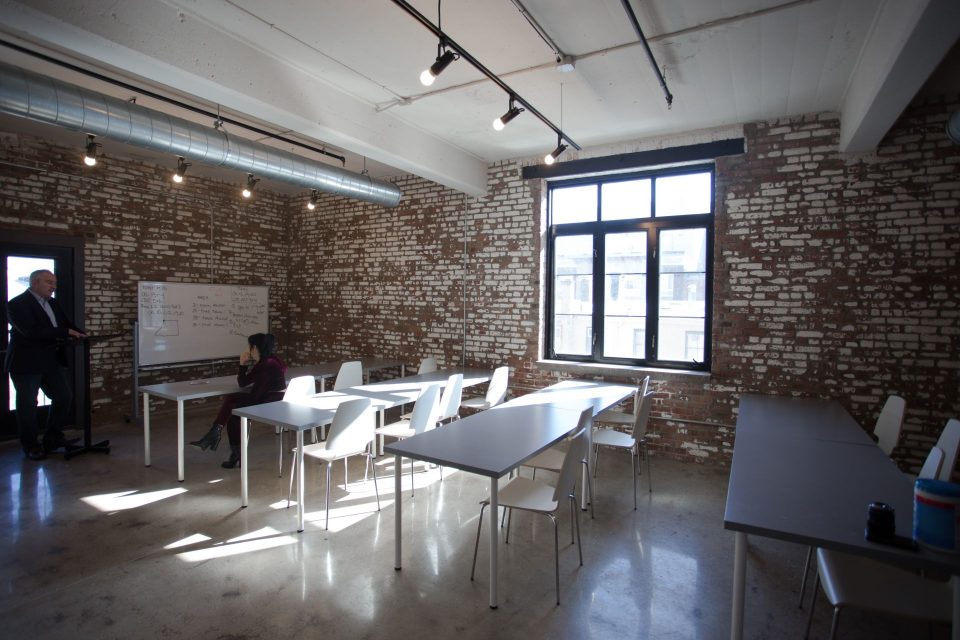 Follow Waterfront School of Real Estate: Facebook | Website
---
Axle Technologies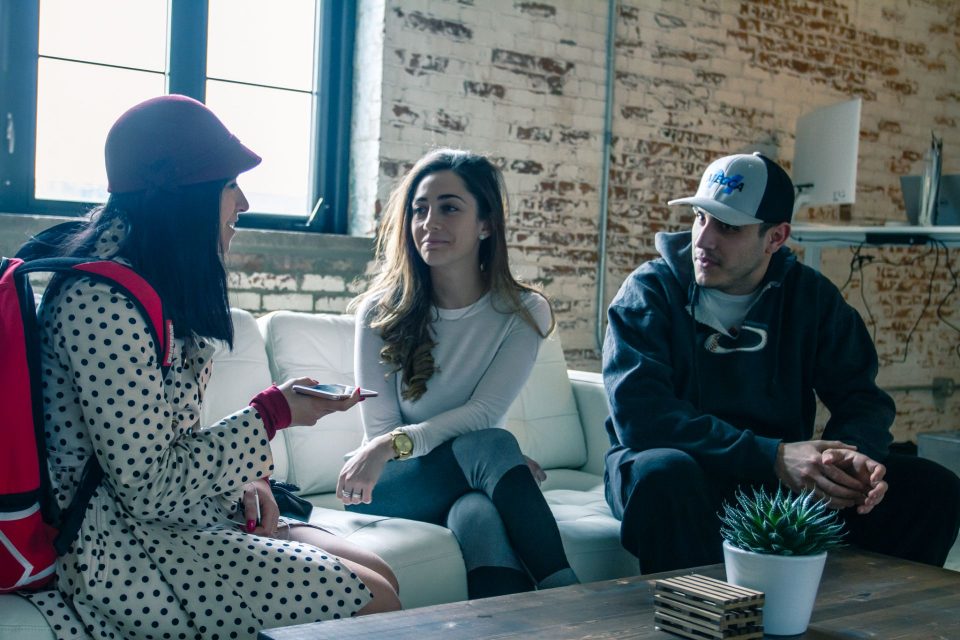 What's your name?
Toni Ann Careccio.
What do you do?
I am starting a web and smartphone application that directly pairs shippers with freight to pre-vetted truckers.
Awesome, how long has the company been around?
Since February 2017.
And you just moved to the Vito Lofts?
Yes.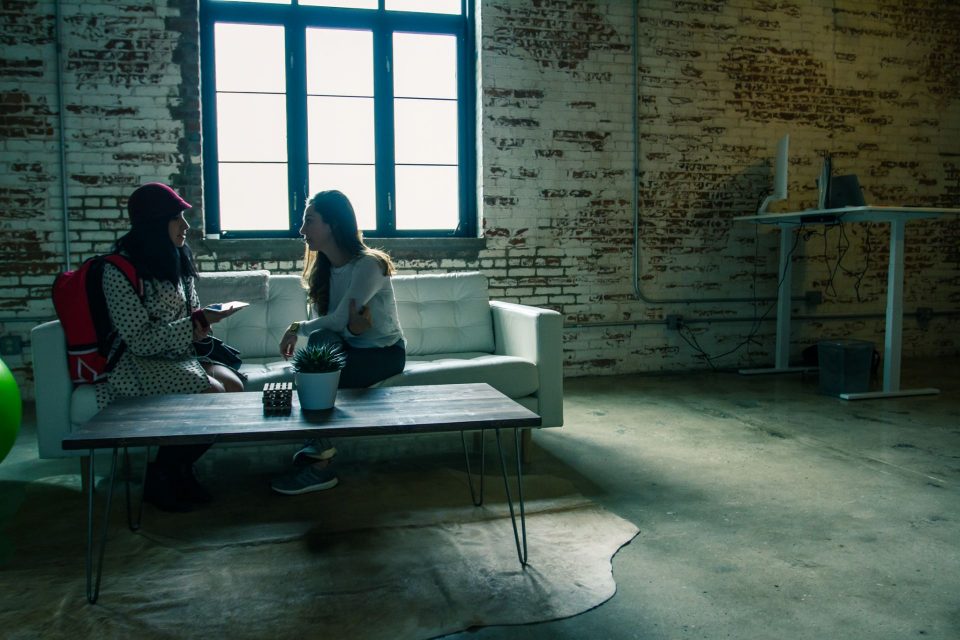 How do you like the space so far?
We love it! We think it's a perfect environment for us to start up our new company. We think it's going to be crucial when finding investors and future employees to have this type of atmosphere. We think it'll be big.
Did you get to meet the other tenants yet?
We met the acupuncturist – Acuworx – and the Waterfront School of Real Estate.
Do you have a favorite lunch spot around here?
I'm really new to the area, so I don't know many places yet, but I've been wanting to try out that organic spot a block away, Subia's.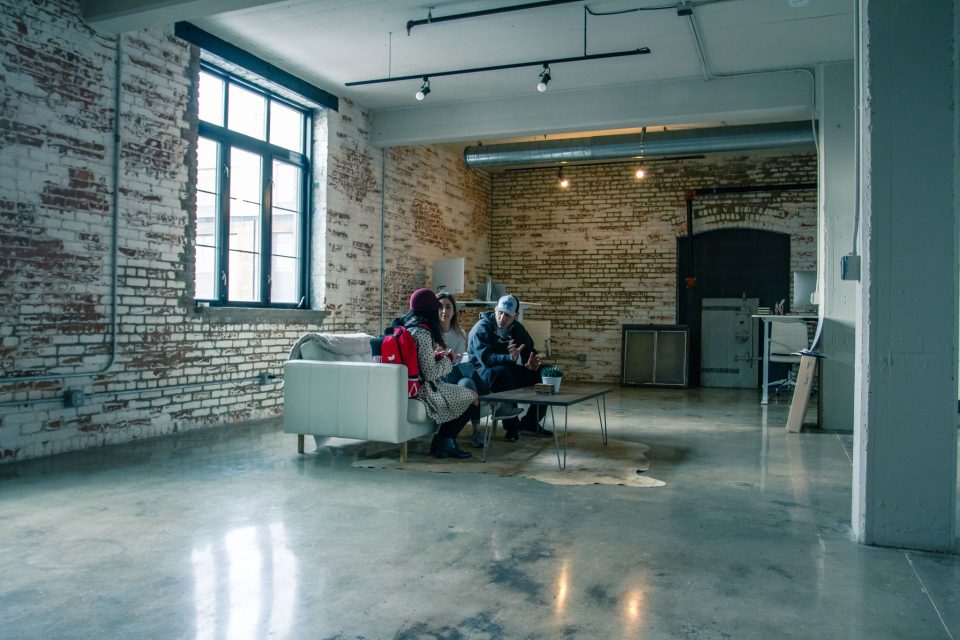 Cool. So where can people find Axle Technologies?
We haven't launched anything for it yet, but the beta will be launching soon. Our website is axletrucking.com, but there's nothing crazy right now.
Awesome. Anything else you want to say about the Vito Lofts?
We came across them online and we were going for the open floor plan with the brick walls. It's a really cool space with a lot of cool companies in the building. We're looking forward to becoming a part of the community!
The energy has some good energy!
It really does! Good vibes.
Great! Welcome to Vito Lofts!
Thanks so much!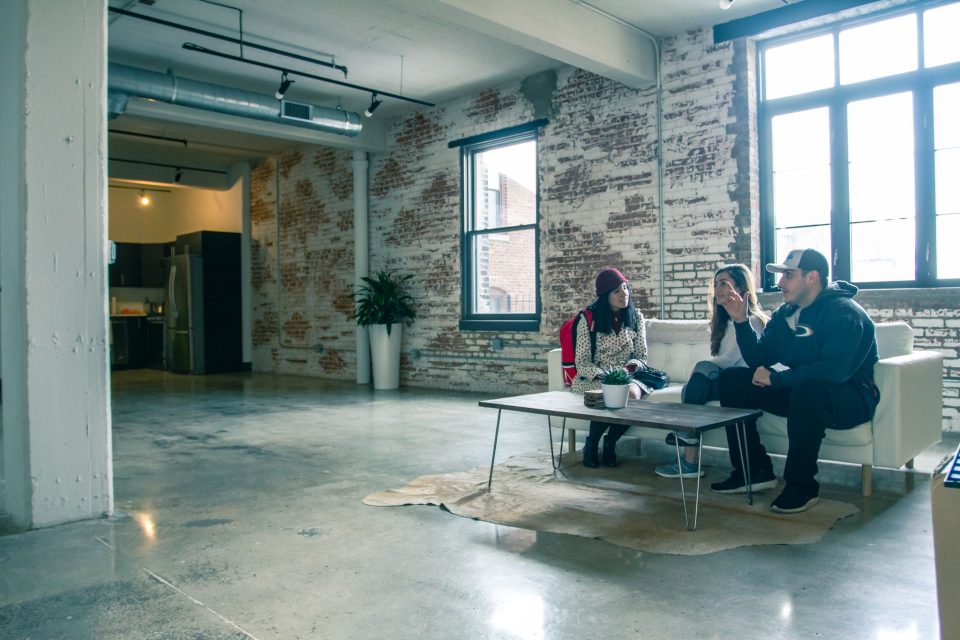 Follow Axle Technologies/Axle Trucking: Instagram | Facebook | Website