I started ChicpeaJC, a blog about Jersey City, 2.5 years ago. I needed a creative outlet while working in the corporate world. And here I am, writing about a ribbon cutting happening in my new office space.
Let's rewind a little bit. Back in May, I was still running my business from various coffee shops around Jersey City (mostly from Short Grain). Then one day, I ran into Ben Torrei of BGT Enterprises and told him my vision. He showed me an office space in the Village in Downtown Jersey City and we moved in a week later.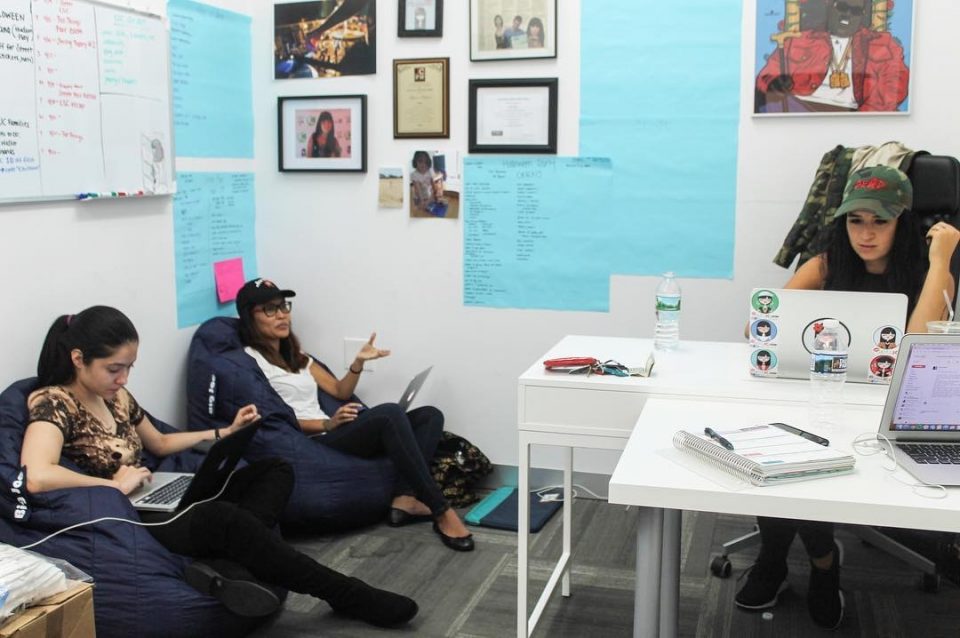 I hired Alex, our Director of Operations, to join the team. Then I hired Stepanny, our Director of Marketing; Mike, our Director of Photography; and Anh, our Director of Graphic Design.
We had a kick-ass summer in our office, but quickly outgrew the space. On my way to the office every day, I would walk by The Vito A. Lofts and gaze up and say to myself, "Office goals! One day, that place will be our new Headquarters." I said this every single time I walked by there, but it seemed like a far dream.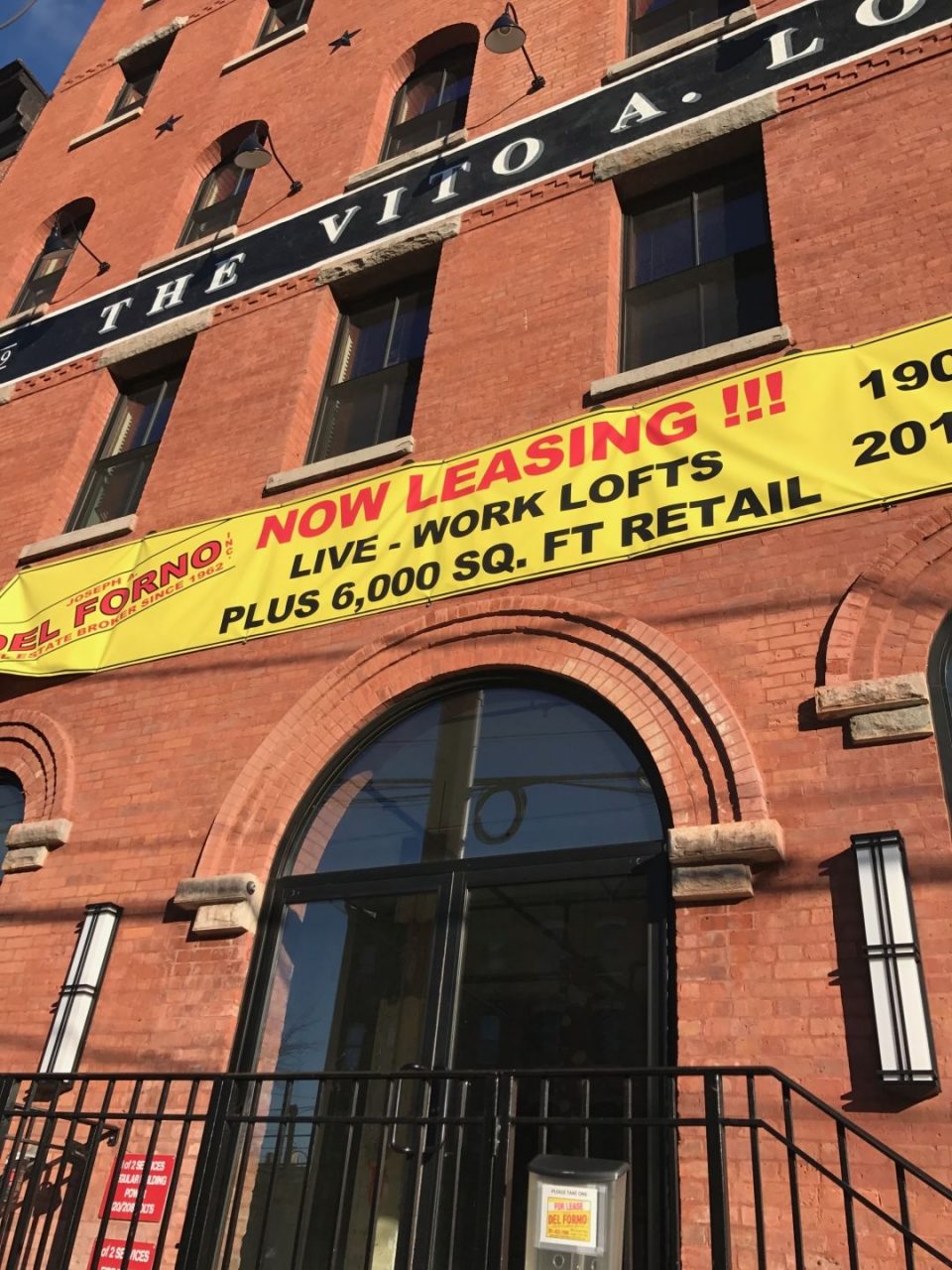 In December, I got a call from Vito, who invited me for a tour. The rest is history.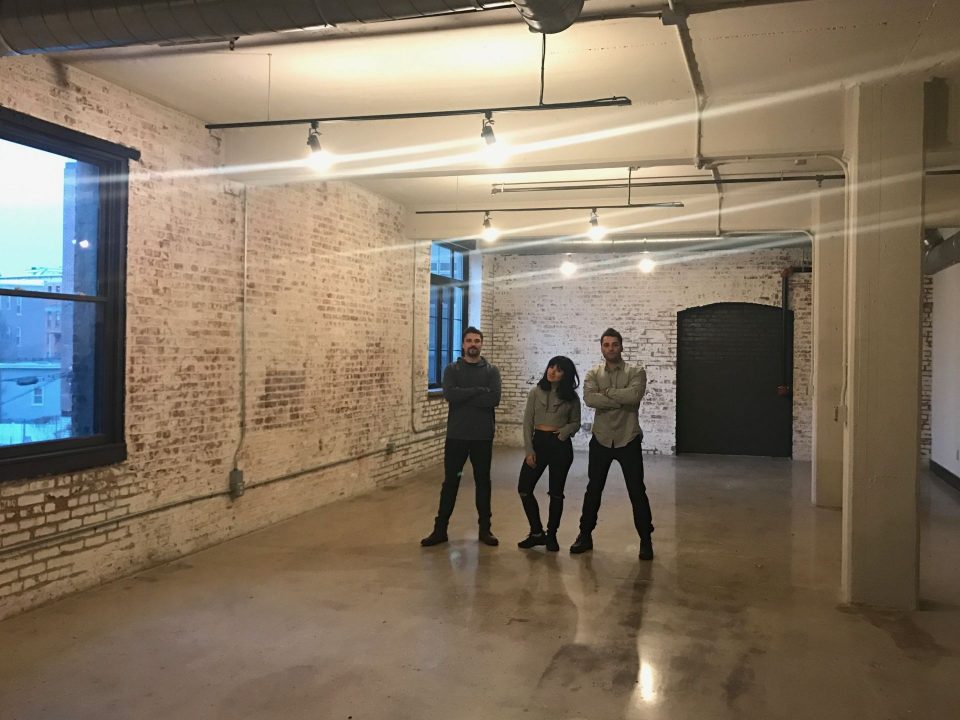 My office goals became our new headquarters. And with that, we nearly doubled our team within the week with Jacklyn, Luis, Juan, Ibrahim, Laura, Cristian, and Anthony.
It was all a dream.
Since the space is big, I decided I wanted to open a photo studio for content creators. I feel like there is a need for a space for content creators to work out of. I invested in lights and studio equipment, and worked with Mike to make it all happen.
Introducing CP5.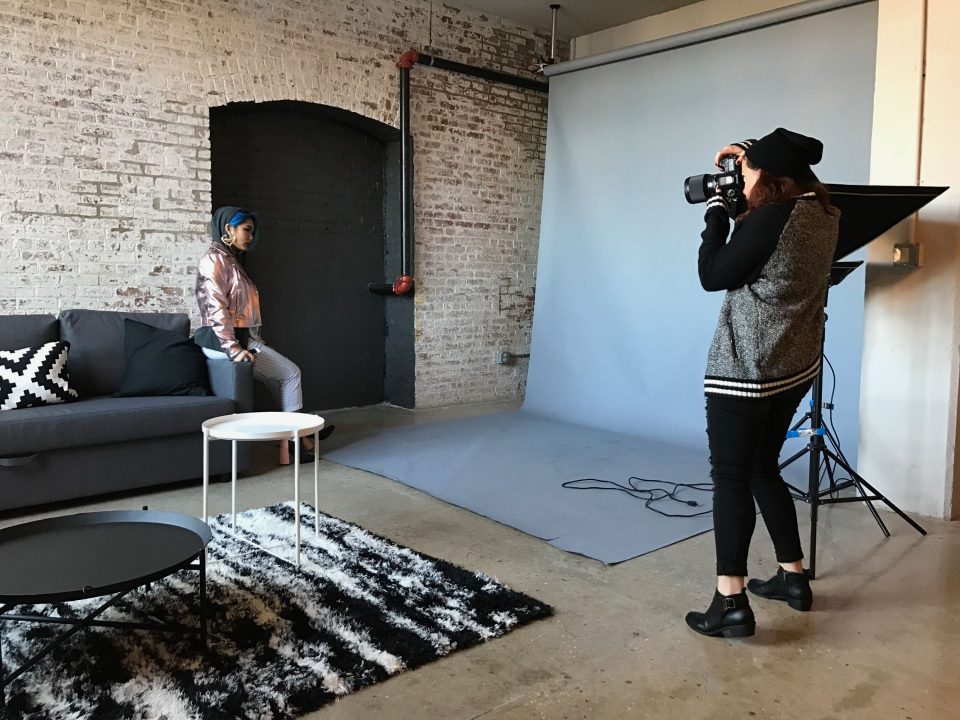 As soon as we signed the lease, the first person I called was Sydelle, girl boss and interior designer maven. I FaceTimed her, actually, didn't say anything and just showed her the space. Being the awesome person that she is, she said right away "I'm on it." I gave Sydelle my budget (which is really low… like, really low) and she made it work.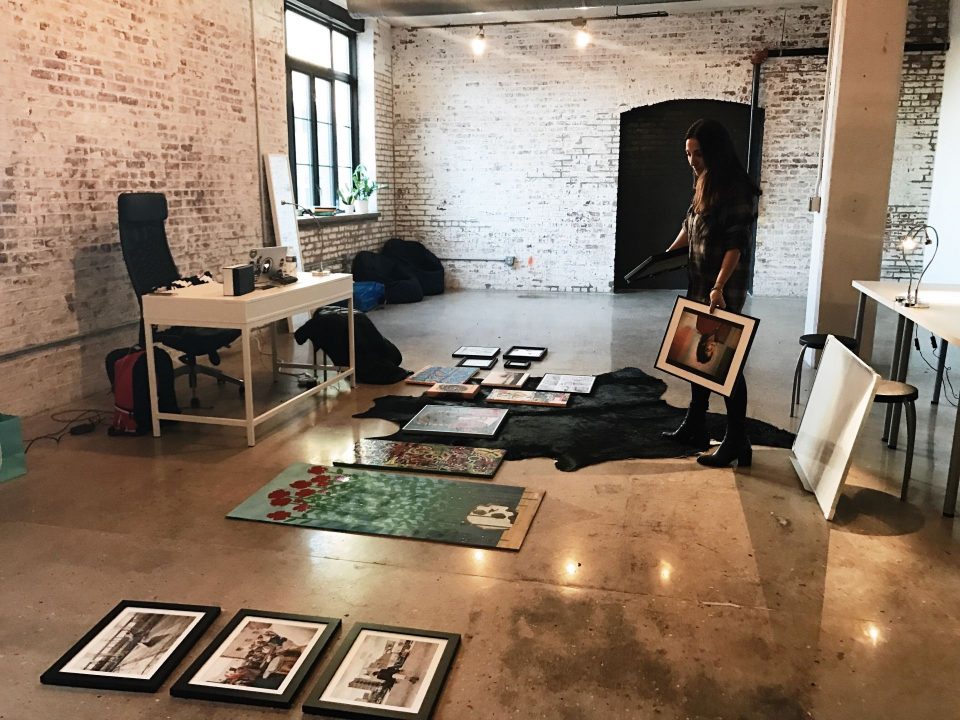 Sydelle has been working her butt off to make my dream a reality within my budget. She is incredible.
When I posted on Instagram about our new office, the wonderful Joe Wood of Tribeca Grain reached out and offered to build us a custom-made conference table. He said I needed one. I almost cried tears of joy. Sydelle and Joe worked together to build my dream conference table. It is so perfect and one-of-a-kind, and I am so thankful to have these two beautiful souls in my life.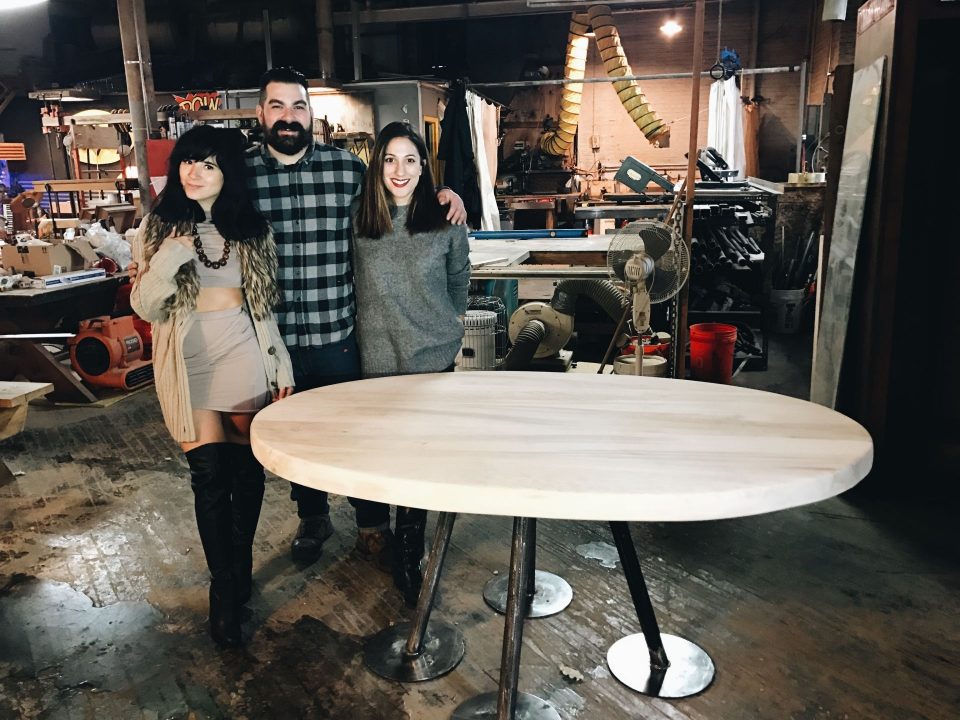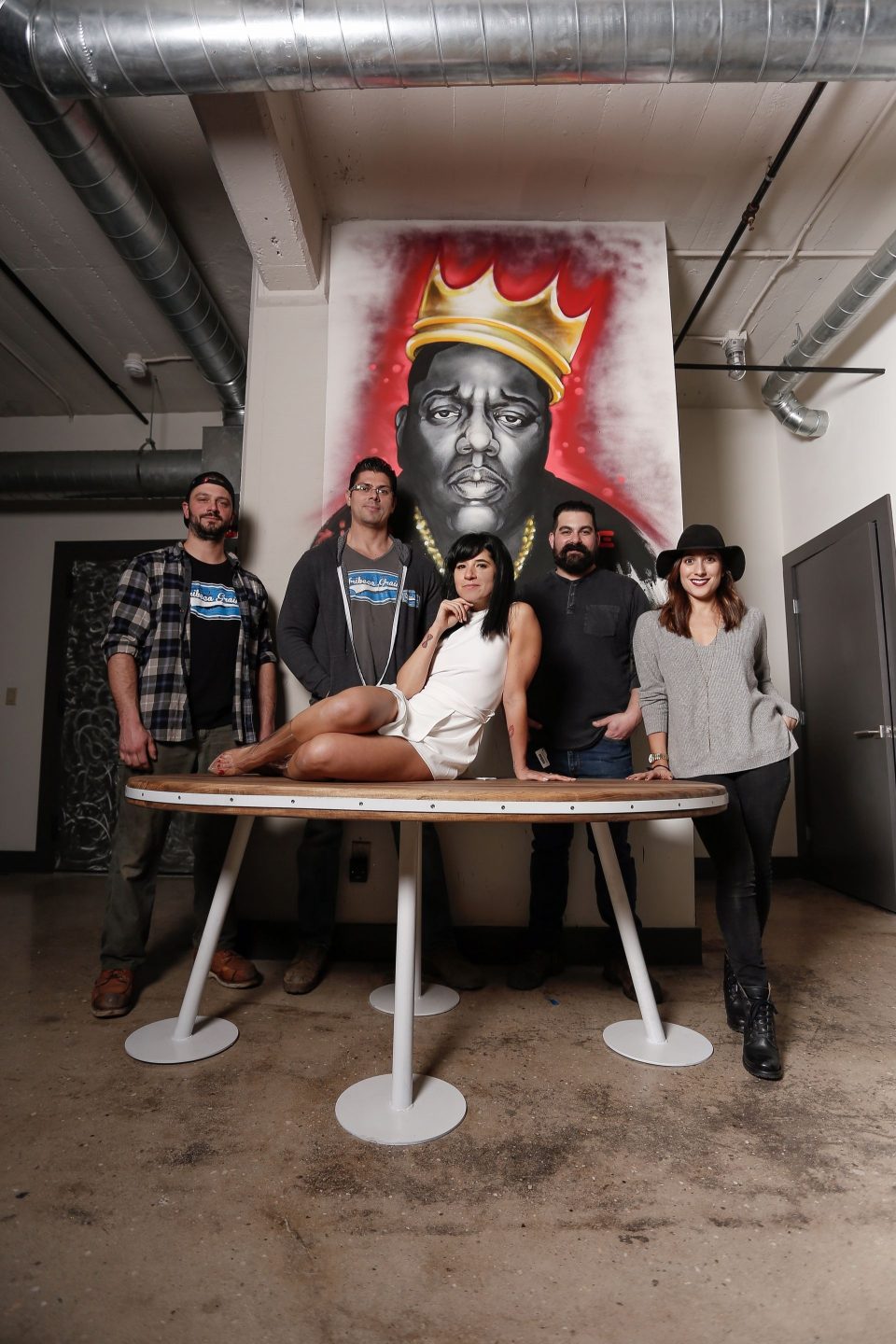 For those that follow me, you know how much I love street art, so I wanted to do a few murals in the space to add color and character. Now of course, I had to make sure it was OK with our new landlords: the Del Fornos. Not only were they cool about it, they were flat out excited for me! They are the best.
I put out a shout out on Instagram, asking if anyone knew a street artist that would paint a mural of the late and great, greatest rapper, dead or alive, the Notorious B.I.G. Artist Sue Works' daughter direct messaged me and told me her father would do it. I've been a huge fan of Sue Works. He is an OG street artist and has traveled the world. I honestly didn't think of approaching him, I figured he was in another country painting a large-scale mural! I messaged him and he was more than happy to do it. He even said that he's been wanting to paint a mural of Biggie for a while.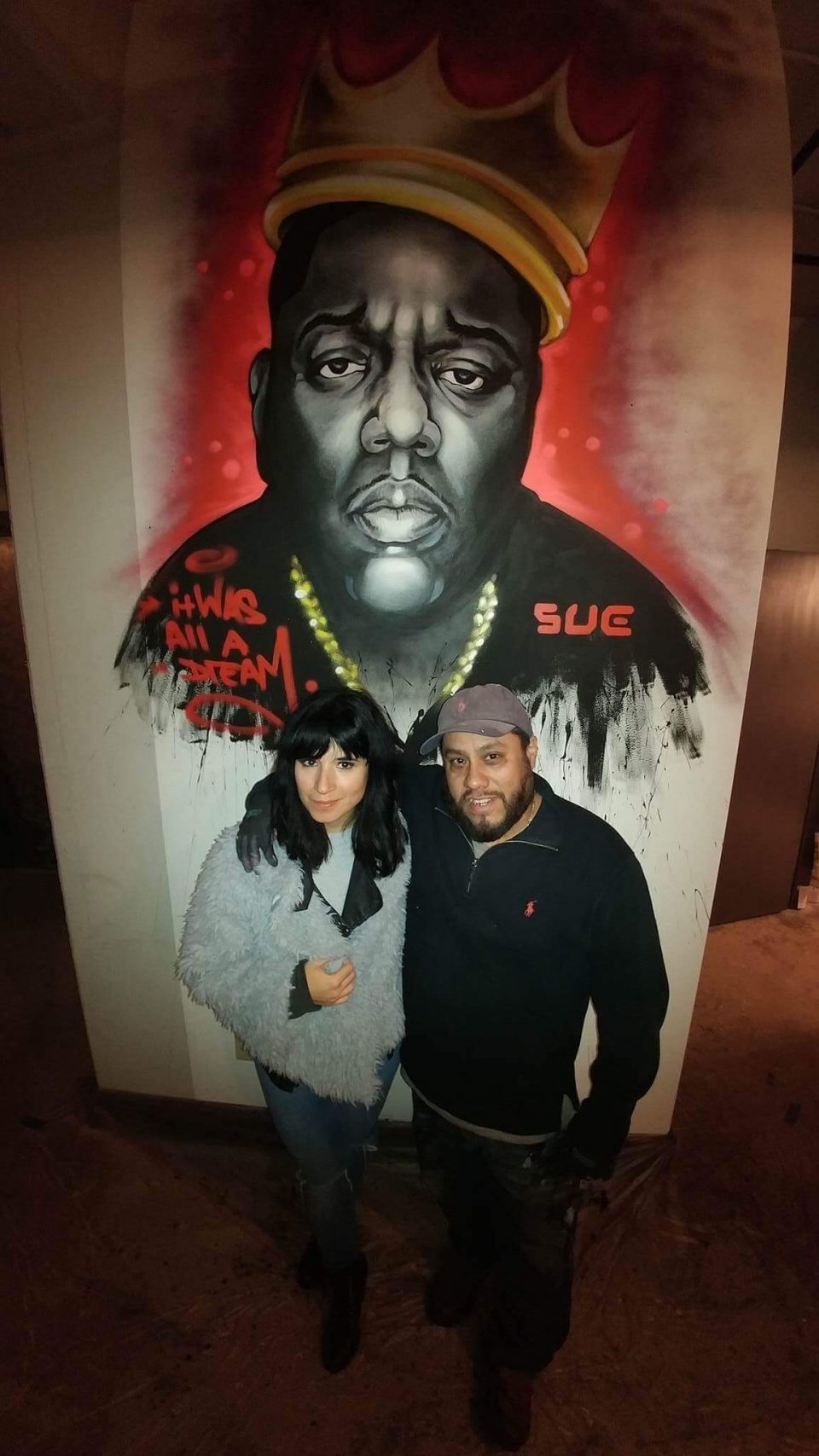 It was all a dream…
Now, the bathroom needed some love. I wanted something fun and colorful, inspirational almost. Someone tweeted at me that I should check out Hota Te. I've been a fan of Hota for a while. Not only is he a really talented artist, but he is also such a good person, so easy to talk to, and just a great person to be around. He came to see the bathroom and said he needed to find someone to paint the background. Hota came back a few days later with Uncutt. I didn't know who he was until he started painting…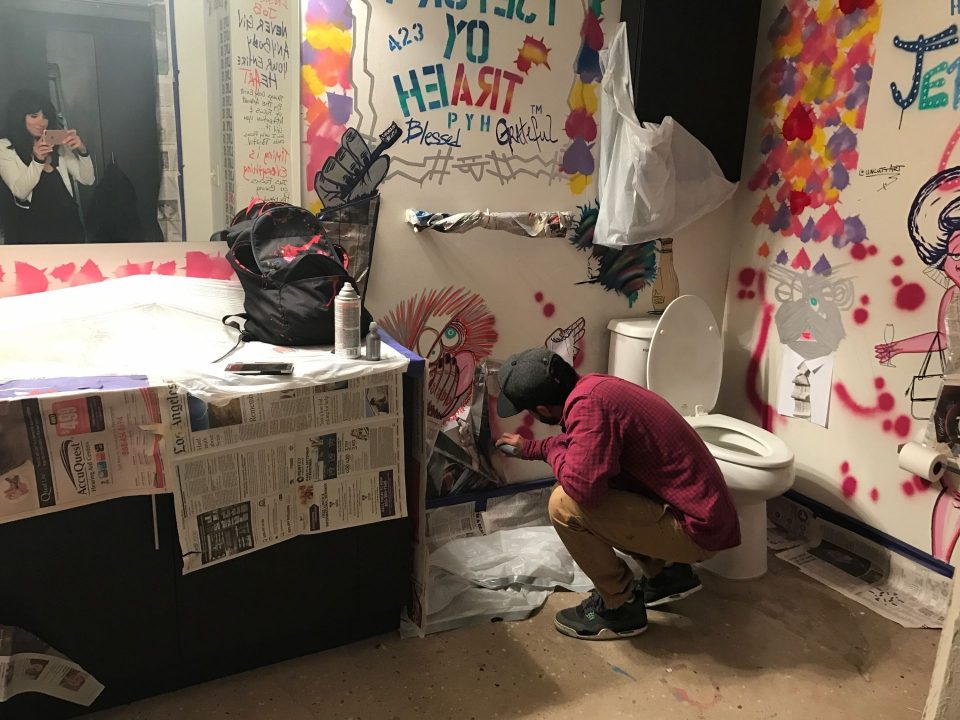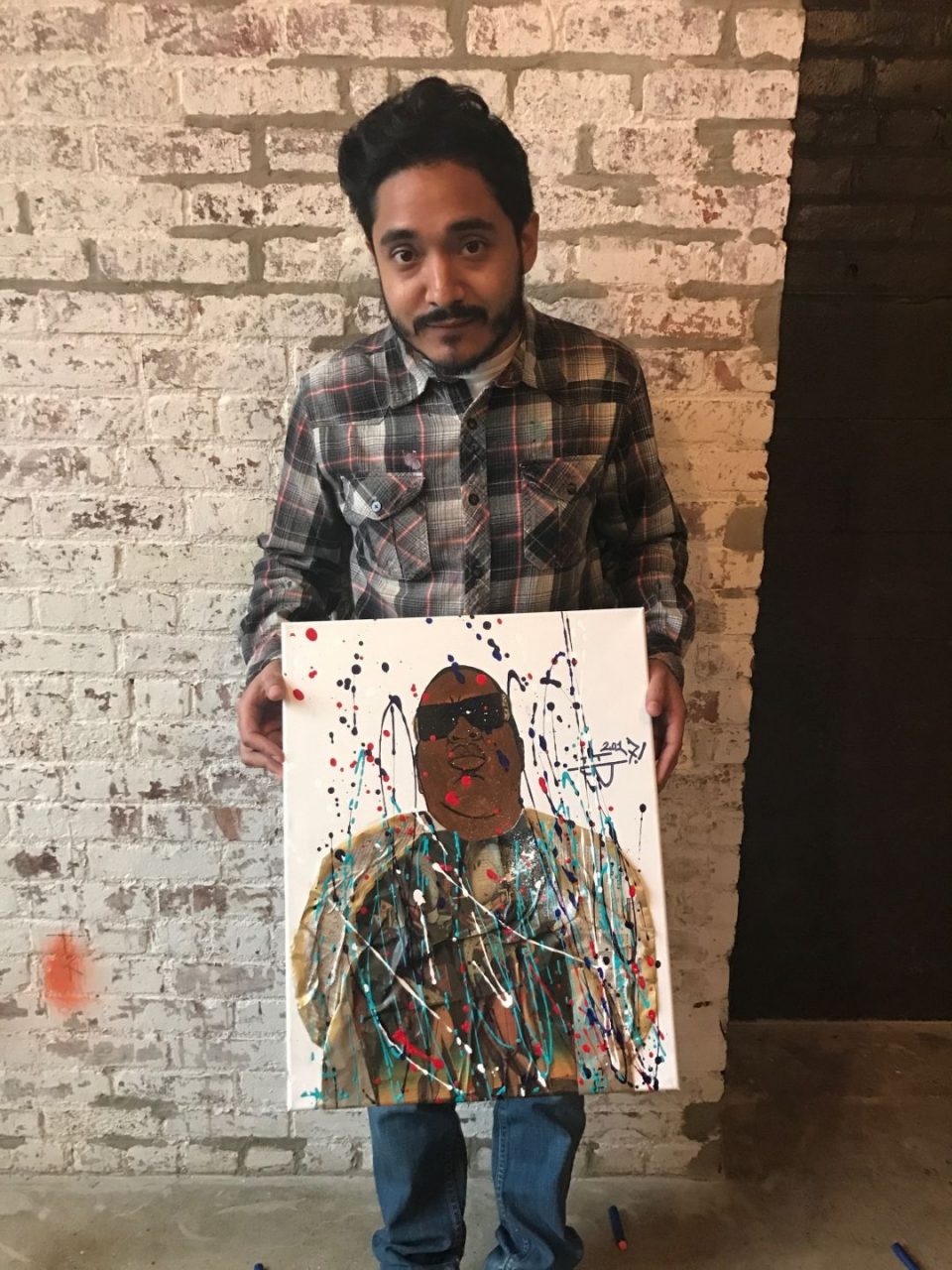 Then it clicked. Uncutt is the artist who paints positive messages, hearts, and beautiful quotes all over NYC and Jersey City. "Protect Yo Heart." I am sure you've seen it.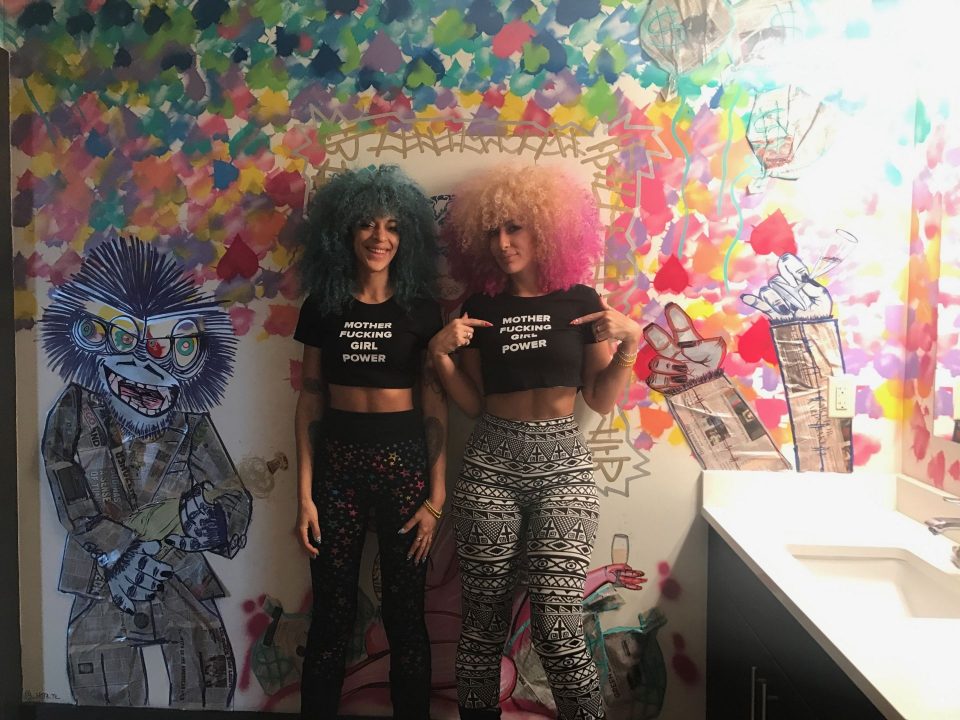 Here he was, painting a mural in my office. Wow.
It was all a dream.
I wanted a multi-cultural element to be added to our wall and asked local artist Swati to paint something. When she came up with the idea of painting a Hamsa on the wall for good luck, I was beside myself. I have a hamsa tattooed on my arm. My father growing up (he is Moroccan) would always say "hamsa" to me as a way to fight the "evil eye."
Everything was coming together.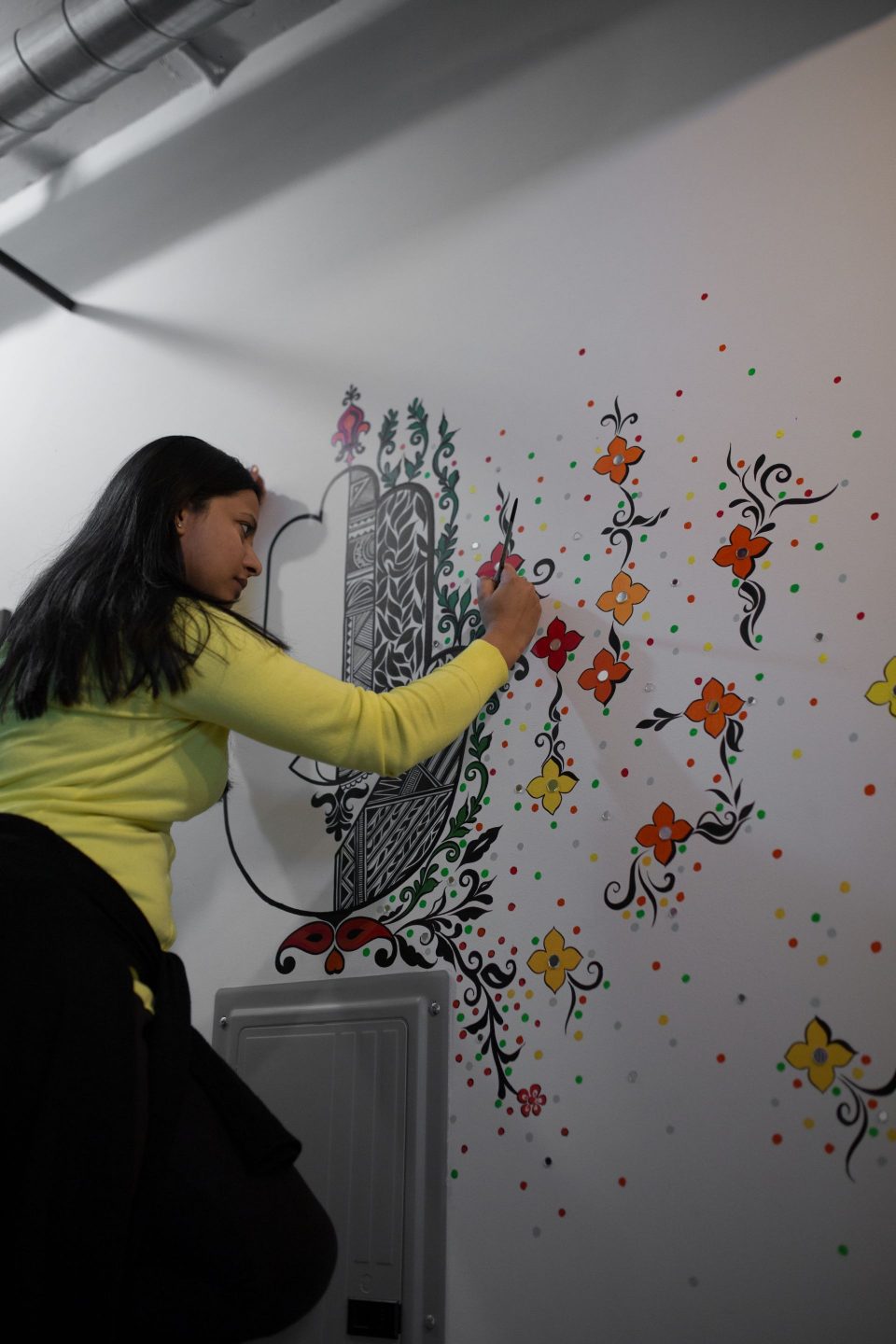 When I started ChicpeaJC and attended hundreds of ribbon cuttings with the Mayor, I always told myself that one day, I would have my own office and my own space and would be able to invite him to cut my ribbon. That day has finally come.
It was all a dream.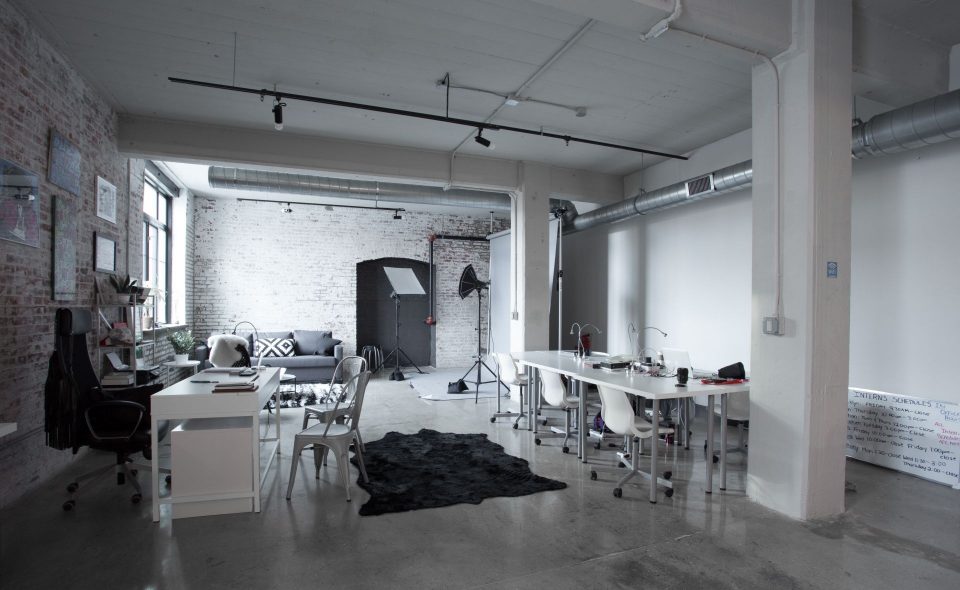 ---
On February 3rd and 4th, join us in officially opening our new space for everyone to enjoy!
Our ribbon cutting will be on February 3rd from 4:30PM to 10PM with Mayor Fulop in attendance! You get the chance to see the space and hang out with plenty of local business owners and friends of ChicpeaJC. We'll have drinks made by Nathalie (@arseniclace) and music by local DJs iLY, Scott Lauren, and Rob Cast. There'll also be an after party at Miss Wong's to keep the vibes going all night long.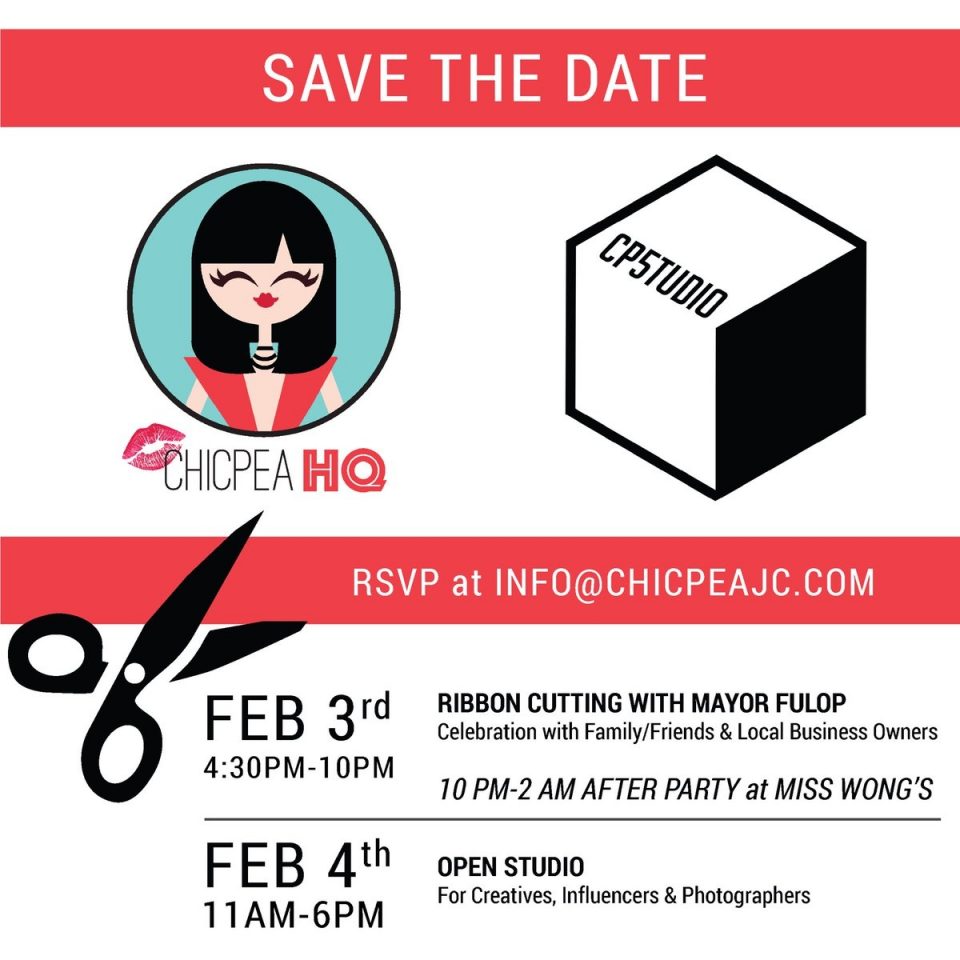 Our open studio day is the following day, February 4th, from 11AM to 6PM. We're inviting all influencers and photographers to stop by, check out the space, take some photos, and have some fun! We'll have Suaso here till 1PM and Jay Hype from 4PM to 6PM. We'll also have Brain Orchestra and M Breeze!
Thanks to our sponsors Tree City Vodka, NJ Beer Co., and Partners in Sound.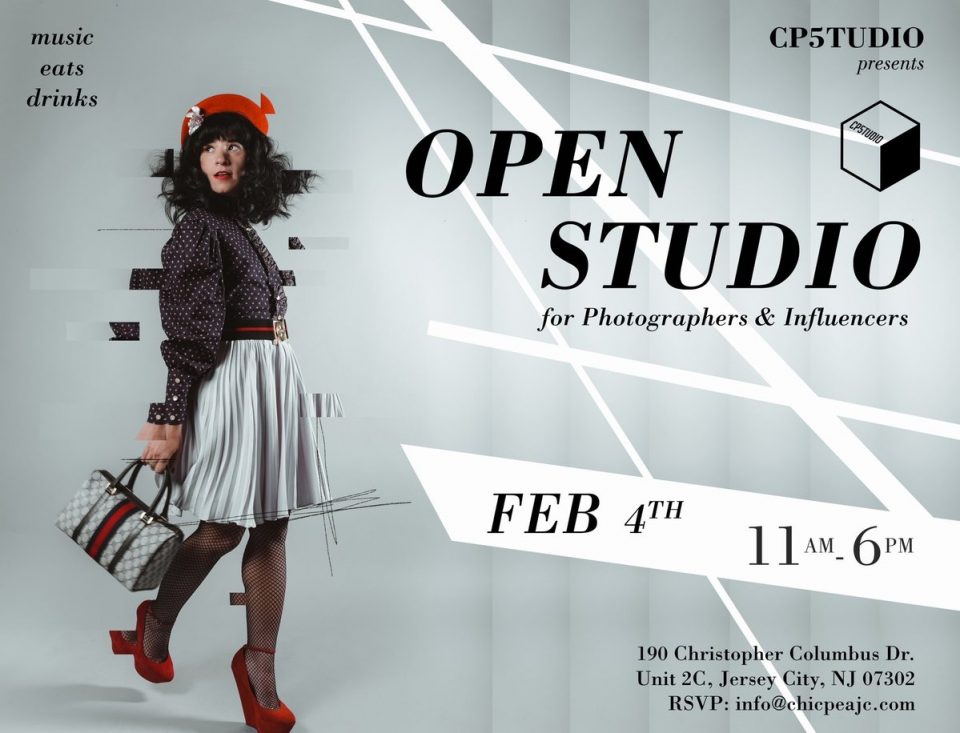 RSVP now at info@chicpeajc.com!