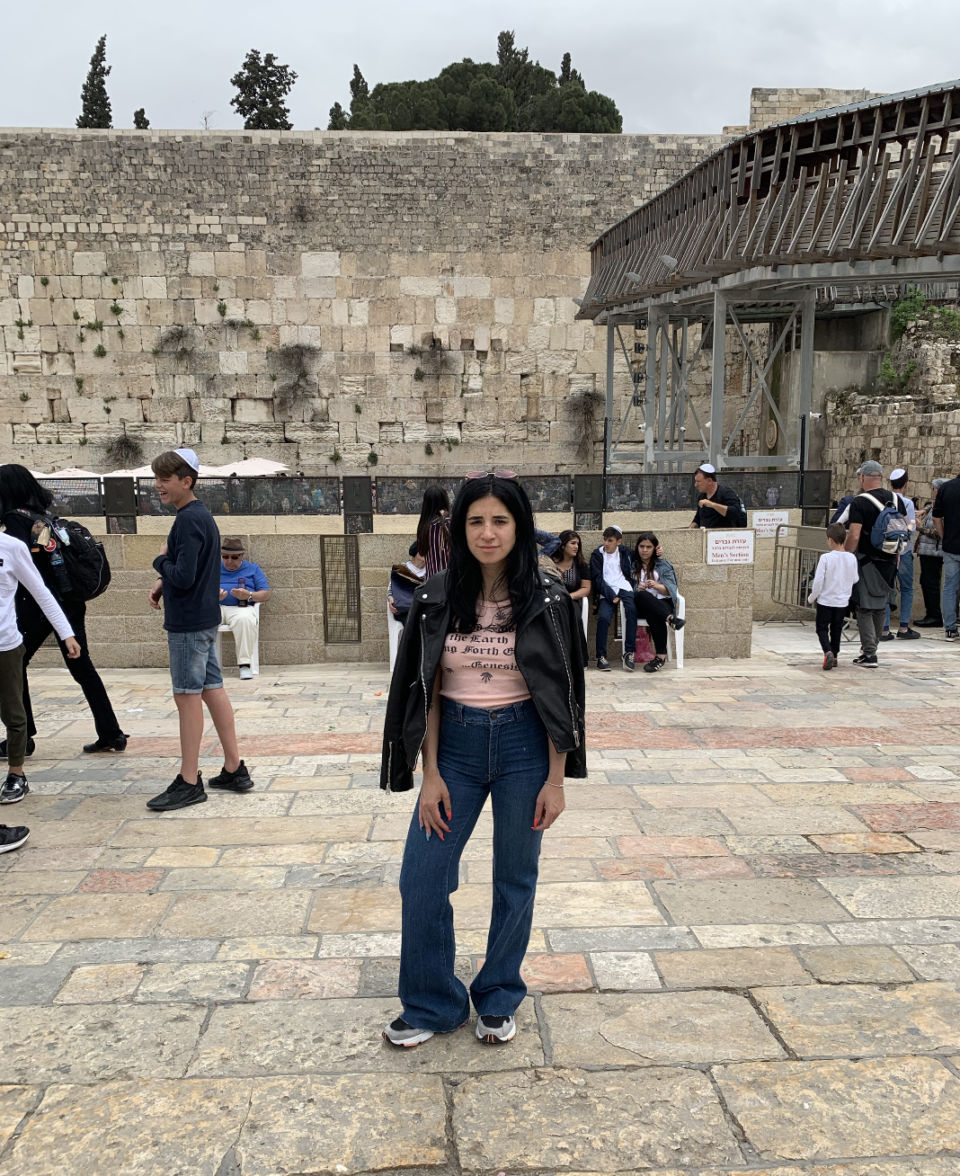 As some of you may know, I am an Israeli/Canadian living in Jersey City. I lived in Tel Aviv for about 5 years during my adulthood. My years living there really shaped who I am today and I am so excited to share this Israel guide with you! My whole family lives there so I go every year to visit them!
Why Israel?
Besides the fact that there is so much history in this country, and it's the Mecca of all religions and beliefs. Israel is an amazing destination whether you are a foodie, beach bum, interested in the arts, architecture, nature, history, love to party, etc. Everything you can ask for in one small country. It's easy to get around, and you can really do a little bit of everything. In two weeks, you can probably see the highlights of the whole country.
Israel is also very modern; everyone speaks English, so you'll feel right at home.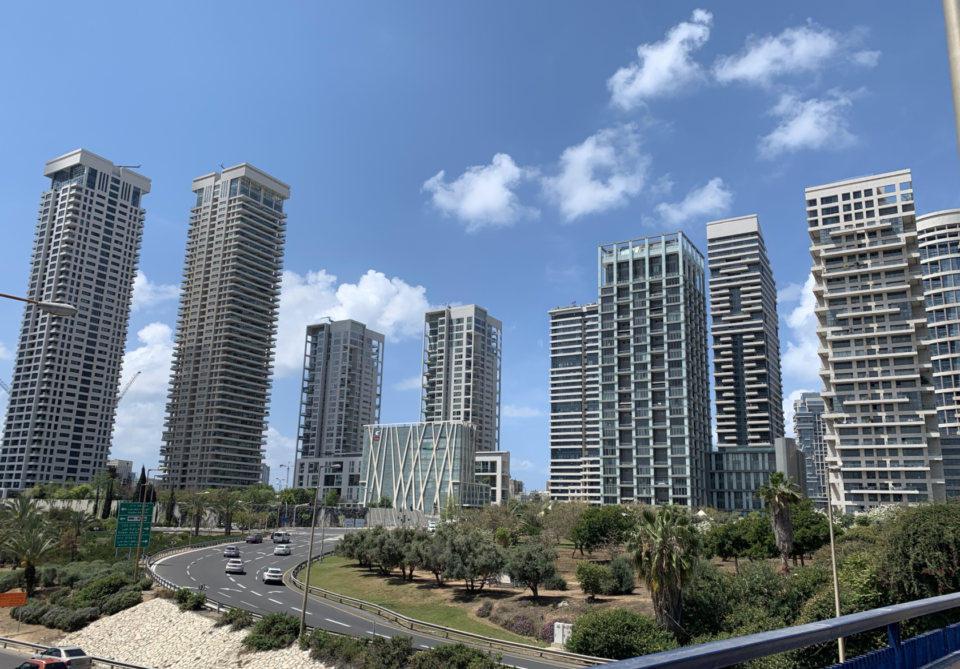 How to get there
You can find many direct flights from Newark Airport to Tel Aviv Israel price depends on time of year. If you are going on off season or when there are no religious holidays then you can find flights for as low as $700-800 with a stopover. A direct flight is around 10 hours and Israel is 7 hours ahead of us.
Where to stay?
I recommend staying in Tel Aviv as your home base. You can get anywhere in the country from there. If Miami and New York had a baby, it would be Tel Aviv.  There is everything you need and more here, plus stunning beaches. The question is, where in Tel Aviv do you stay?
Tayelet
The Tayelet is by the beach. This is the most "touristy" spot for obvious reasons. That being said, you are close to everything. You have a pool and access to the beach, so it's a win-win. Downside, depending on when you go, it could be expensive.
Hotels to Check: Brown Beach House (for boutique vibes), David Intercontinental or Carlton (for large 5-star standards), Ultra Hotel (for great value with modern vibes), Best Western Regency Suites or Sea Executive Suites (for a suite hotel)
City Center
If you're not interested in being around a tourist area, the city center is a hip spot to check out. This is where you will find a lot of bars, nightclubs and restaurants. Positioned around the streets of Rothschild Boulevard and Allenby Street, it is the hub for all things cool in Tel Aviv and only 2 miles from the beach. I would personally try to find an AirBnb in this area.
Hotels to Check: Brown TLV or Poli House (for design), The Norman or Hotel Montefiore (for luxury), Hotel 65, The Rothschild, White Villa, Cinema Hotel.
Jaffa
Jaffa is the oldest part of Tel Aviv and it is located within a short distance to central Tel Aviv, Rothschild Boulevard and the beaches. It's so beautiful. If you're looking to stay in a very cultural part of the city, I recommend Jaffa. There are some beautiful hotels here and, in the last few years, it became a hot spot for nightlife and bars. But you're a little further away from the city central and might need to get a taxi to get to a few places.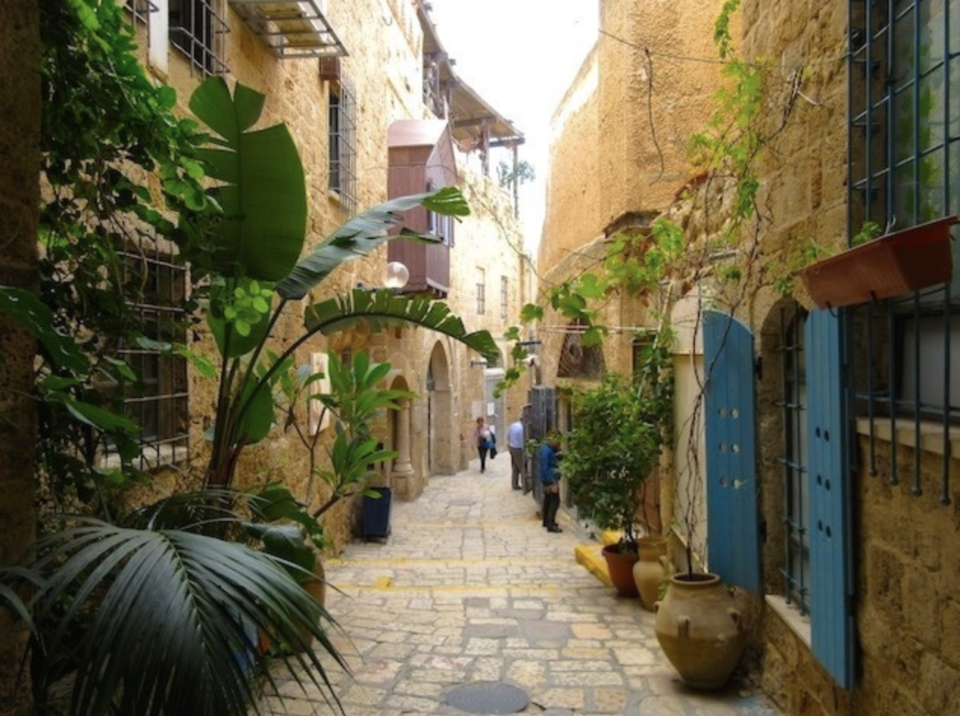 Florentin
If I would compare this neighborhood to somewhere in Jersey City it would definitely be Bergen Lafayette. It is an artistic neighborhood with bold cafes and uniquely themed bars. The accommodation options in this area are a lot cheaper than in other areas in Tel Aviv.
Getting Around
The transportation system in Tel Aviv is really great. You can take a bus, or a light rail, taxi, etc. But what I loved most was using their Bike share (like our Citi Bike) and Scooter Share. The scooter thing was really fun. You download an app, add your credit card, find a scooter and off you go. It's super easy and convenient. I recommend bringing a helmet with you, though.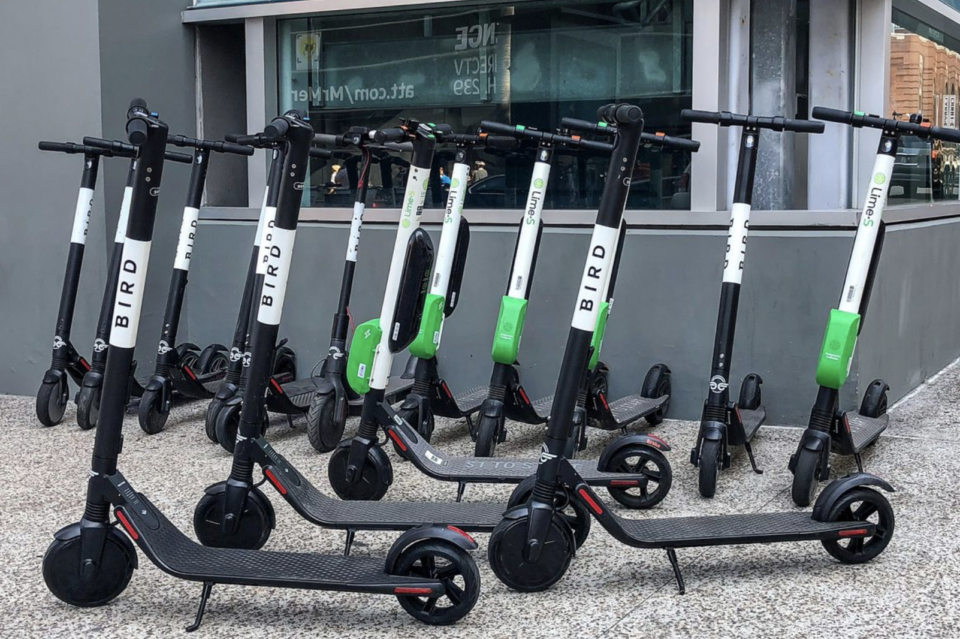 When to go
The weather in Israel is similar to California, it's super nice all year long. The summer gets VERY hot. But I personally love it. If you go during any religious holiday, it's going to be a lot more crowded hence more expensive. If you go in the middle of winter or summer, it should be pretty calm. If you don't celebrate Passover, I would avoid traveling there around that time as you won't get to enjoy all the food that much because 50% of the restaurants over there will keep kosher. Meaning no bread, pita or anything with yeast in it.
Is it Safe?
The most common question I get from friends and readers whenever I travel to Israel is, "Is it safe?" If you're on top of the news, then you will always hear things going on. It's a country with a lot of deep-seated historic issues from various fronts. That being said, I've never felt "unsafe."  I actually feel less safe in the US with all the gun violence and post-Trump happenings than when I am in Israel. In fact, gun violence and crime in Israel is extremely low!
Apps to download
There is no Uber or LYFT in Israel. But you can download Get Taxi so you can order a cab the same way you would order an Uber. For the scooter share, download Lime or Bird.
Israel Bucket List
I didn't create a suggested itinerary for this post because it really depends on what you're into seeing. So here is a list of top things to do in Israel and based on that, you can work them into your itinerary.
The Dead Sea
"The lowest place on earth, the Dead Sea (431m below sea level) brings together breathtaking natural beauty, compelling ancient history and modern mineral spas that soothe and pamper every fibre of your body."
This a must for first-timers. Spend a day here, float in the sea which is heavy with salt and oily with minerals (hence the floating)  and extremely good for your skin. Do a mud mask while you're at it.
Ein Bokek is arguably the best beach in the area and it's free!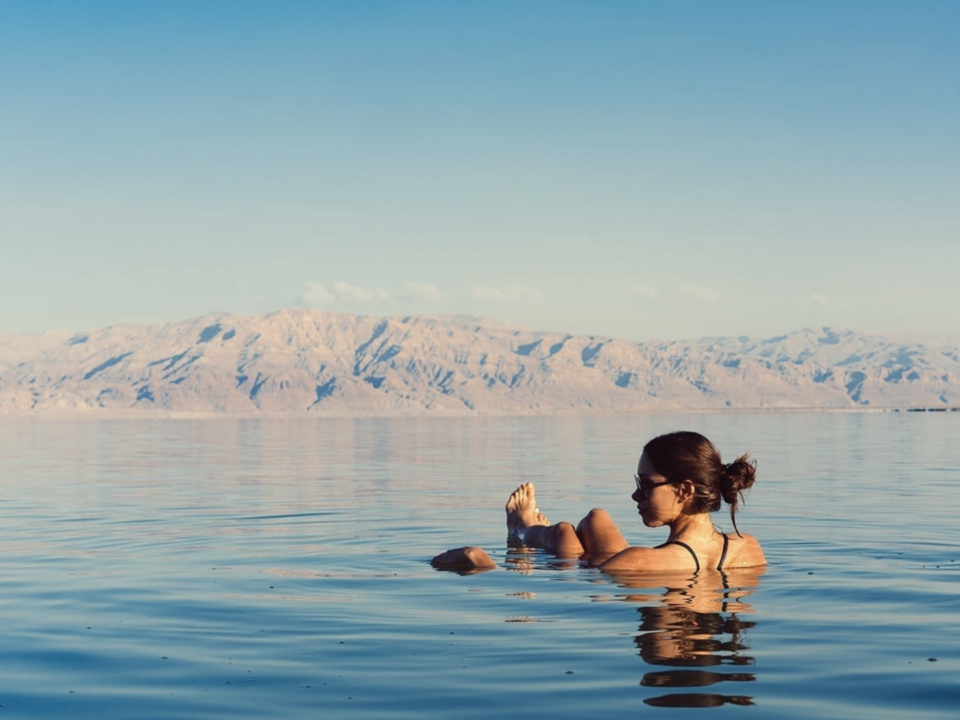 Masada
On your way to the Dead Sea, you can also visit Masada. If you're into archeology, this is a MUST. Masada is one of the greatest archaeological sites in Israel and perhaps across the world. I won't get into the history because y'all can Google.
Masada is extremely high and can be ascended on foot by the winding "snake path" or by a cable car that runs from the tourist center at the feet of Masada to the top. The tourist center also features a movie about the story of Masada, a model of the site, and an exhibit of the archeological findings.
Many like to climb Masada at sunrise, which has become something of a tradition, with the spectacular view of the Moab Mountains and the Dead Sea.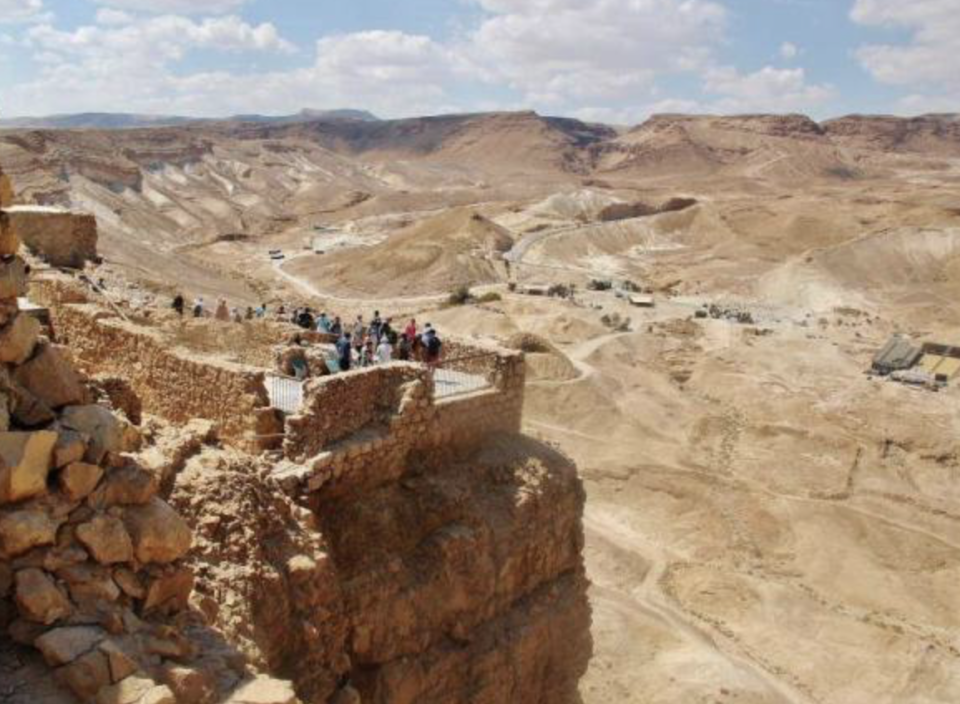 Jerusalem
Jerusalem can be seen in one day or one week. Again, it really depends how in-depth you want to get. That being said, if it's your first time in Israel, this is a must. The city is magical beyond words, a historic and biblical landmark, a city so sacred to all religions that it is constantly under conflict (yes, it is still safe to visit).
I won't go into explicit detail about every landmark you should visit. But, below are the highlights
Western Wall
"The Western Wall, or "Wailing Wall", is the most religious site in the world for the Jewish people. Located in the Old City of Jerusalem, it is the western support wall of the Temple Mount. Thousands of people journey to the wall every year to visit and recite prayers. These prayers are either spoken or written down and placed in the cracks of the wall"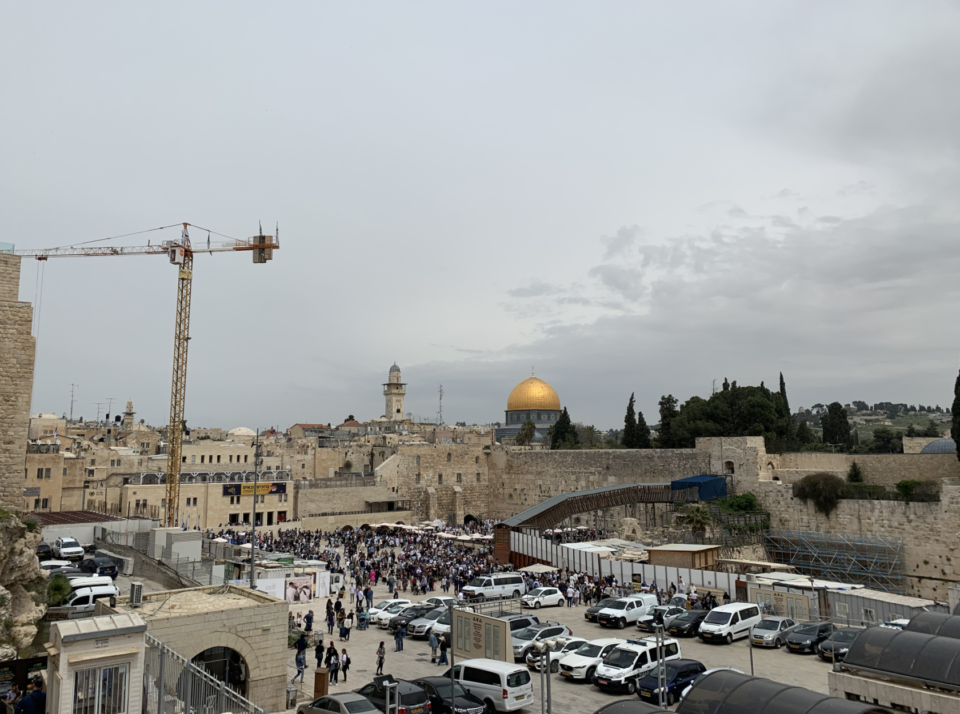 Church of the Holy Sepulchre
"Church of the Holy Sepulchre, also called Holy Sepulchre, the church built on the traditional site of Jesus' Crucifixion and burial. According to the Bible, his tomb was close to the place of the Crucifixion (John 19:41–42), and so the church was planned to enclose the site of both the cross and the tomb."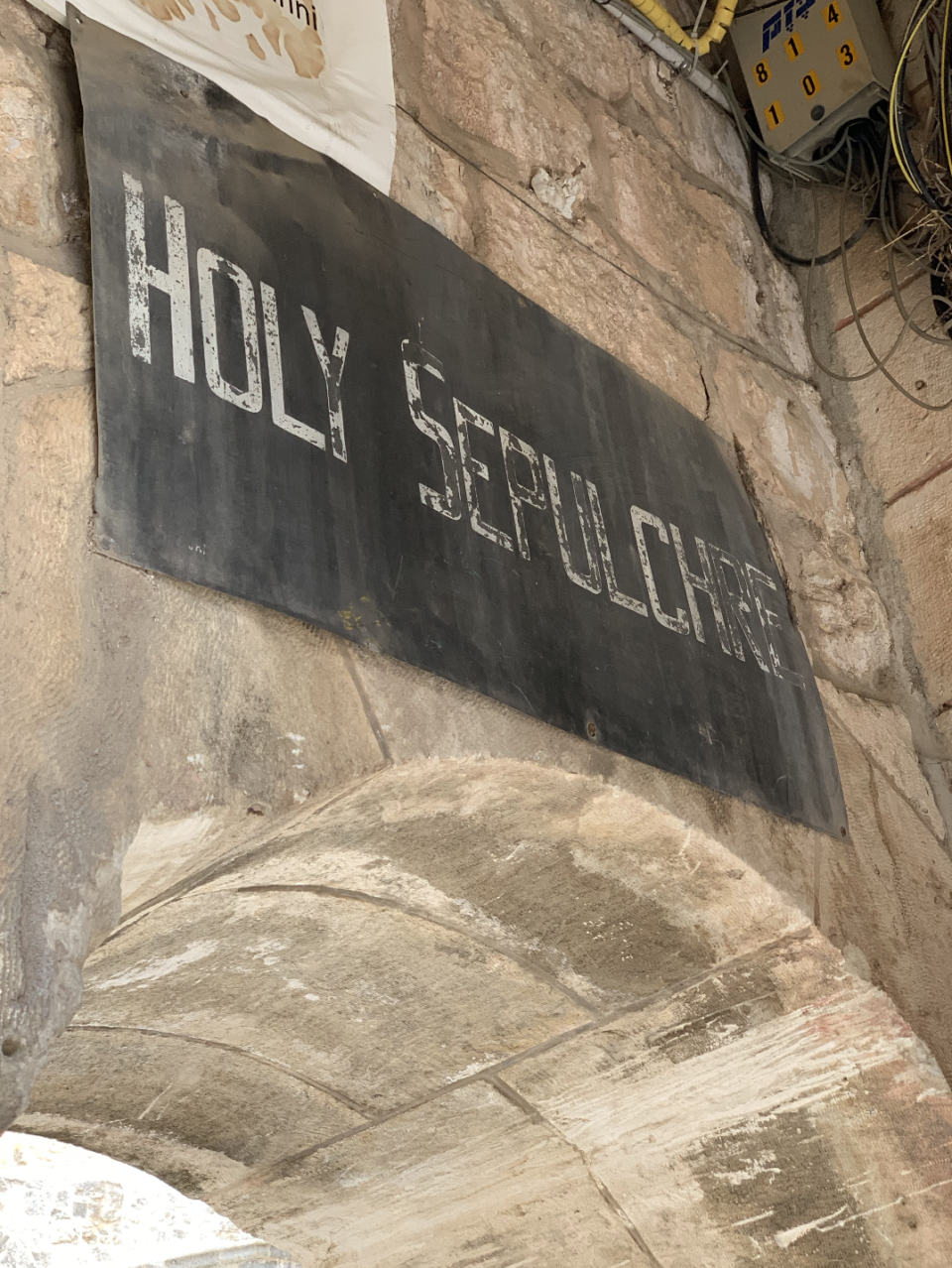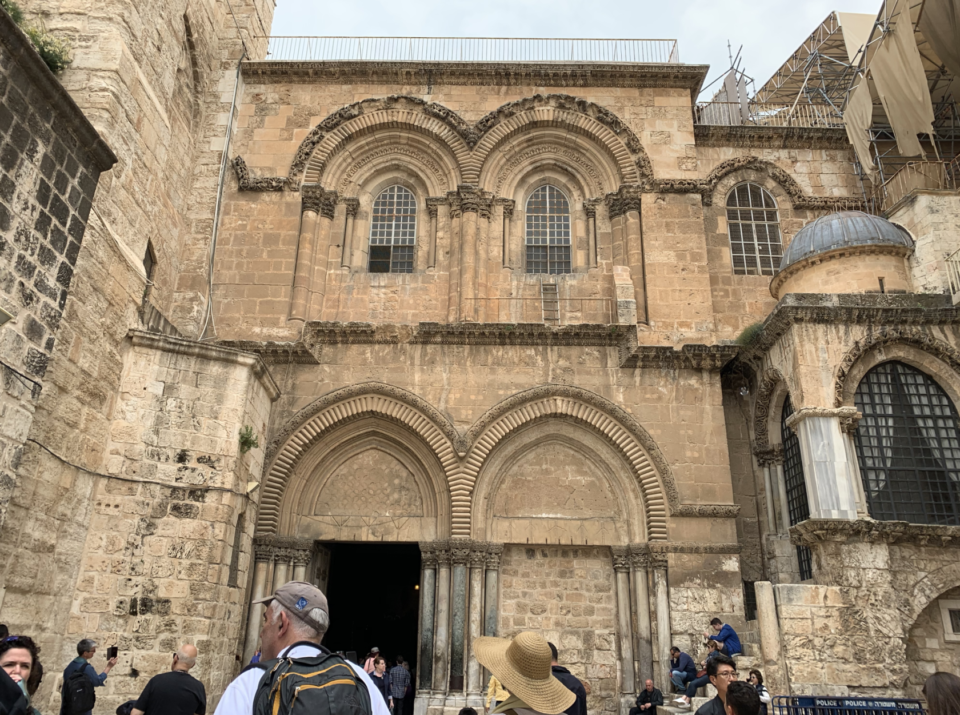 Mahane Yehuda Market
Referred as "The Shuk" in Jerusalem. It's an open air and partially covered market, the market's more than 250 vendors sell fresh fruits and vegetables; baked goods; fish, meat and cheeses; nuts, seeds, and spices; wines and liquors; clothing and shoes; and housewares, textiles, and Judaica. TONS OF DELICIOUS STREET FOOD!!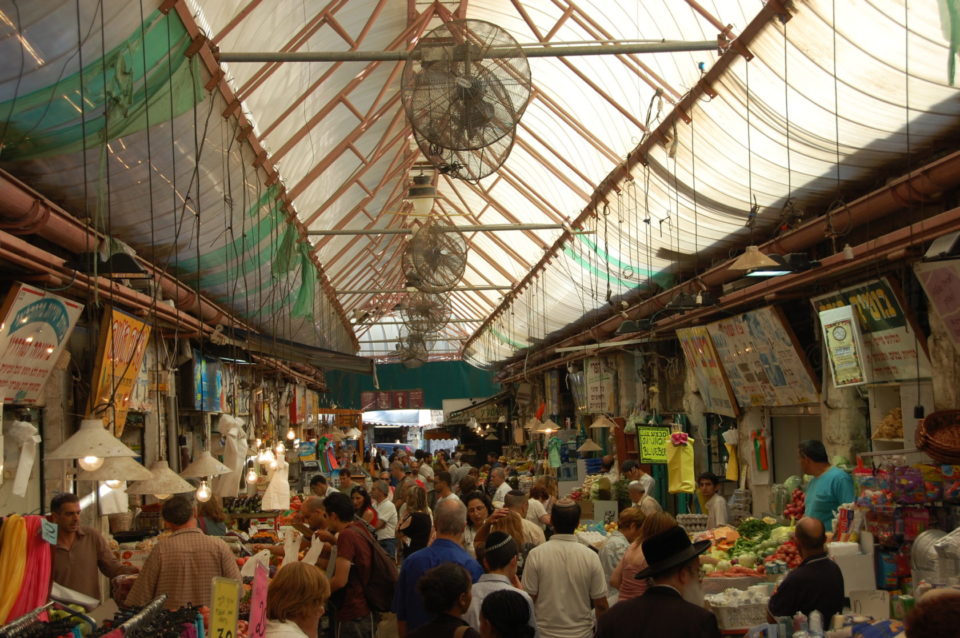 Yad Vashem Musuem
I visited the Holocaust Museum in Jerusalem a few years ago and it was a life changing experience. Both my grandparents were survivor so this museum really hit home. I recommend going to visit this to learn more about the history of the Holocaust. Bring tissues.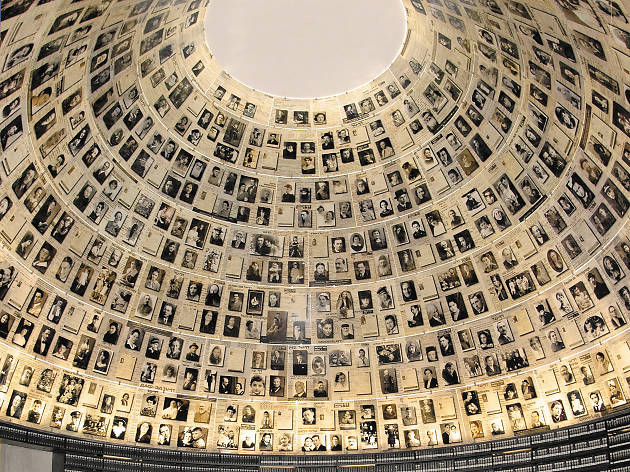 Temple Mount
The Temple Mount, known to Muslims as the Haram esh-Sharif and the Al Aqsa Compound is a hill located in the Old City of Jerusalem that for thousands of years has been venerated as a holy site, in Judaism, Christianity, and Islam alike.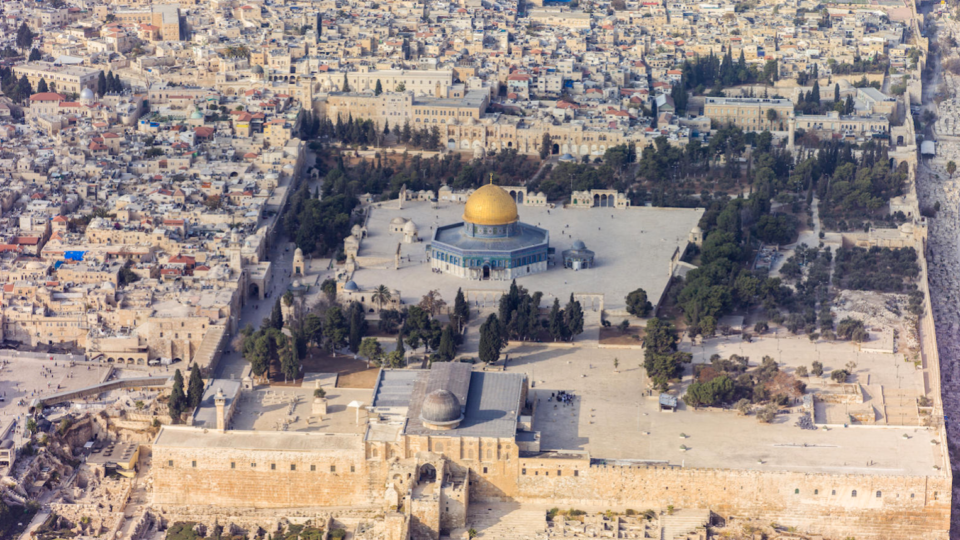 Tel Aviv
If you follow this blog, and you like the stuff I like, Tel Aviv is where it's at. Shop, eat, art, drink, beach, date, party, workout, you can do it all here. I recommend people stay in Tel Aviv and then travel around the rest of the country.
TOP THINGS TO DO IN TEL AVIV
1. BEACH, BEACH, BEACH
I am a beach bunny, if you didn't know. Israelis spend a lot of time at the beach, it's the thing to do on the weekends during the hotter months. If you're young and fun and want to see hot people, I recommend going to The Hilton Beach. Most of the Tel Aviv beaches you can rent a bed and umbrella and order food and drinks from the restaurants nearby. It's pretty perfect. There are also volleyball play areas if you want to pick up a game or two.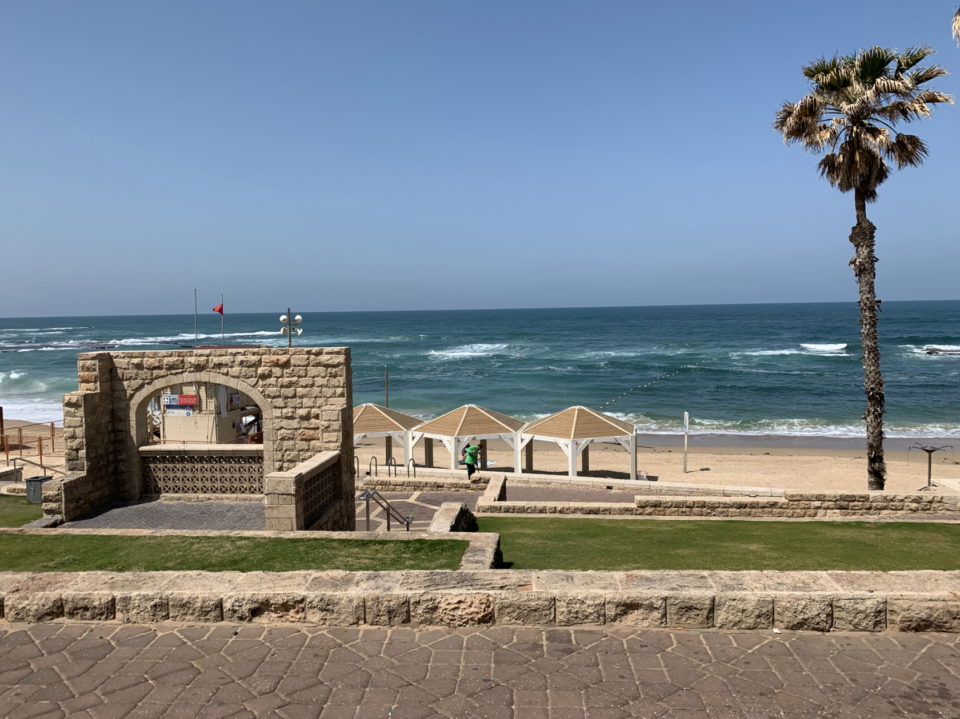 2. Nightlife
I've had some of the best nights out in Tel Aviv. There are so many amazing bars, restaurants, nightclubs, rooftops… literally something for EVERYONE. It's really hard to list all of them out as it's almost comparable to New York City. But a quick search online you'll find whatever suits your desires.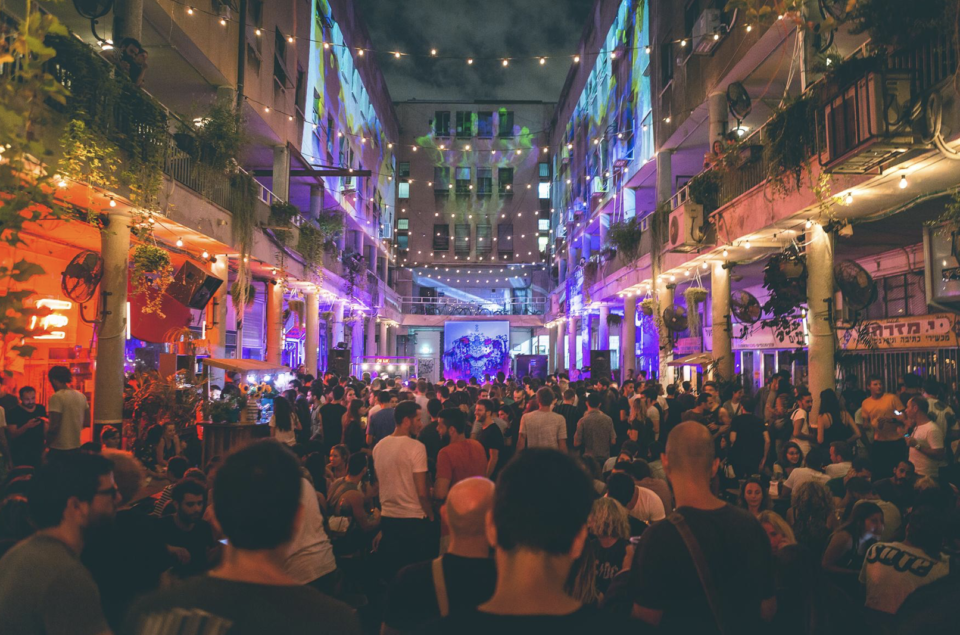 Also, you can party into the WEE hours of the morning in Tel Aviv. Tons of after hour spots… Like I said, if New York and Miami had a baby it would be Tel Aviv.
Time Out Tel Aviv is a great resource for nightlife and restaurant recommendations: https://www.timeout.com/israel/nightlife/the-hottest-clubs-on-the-tel-aviv-nightlife-scene
My fav go to spots are:
Kuli Alma
BuXa
Radio EPG
Jimmy Who (for the hip hop heads)
Sputnik Bar
BellBoy (Very much like Dull Boy) in Jersey City
3. Shuk (Market) Hakarmel
Food Heaven on earth. Some of my earliest memories take place at the Tel Aviv Food Market "The Shuk." The Market is known for its fresh produce, and an abundance of street food and vendors.  You can get everything you need here, including knock off jeans and souvenirs for all your friends, Israeli chocolates, Dead Sea products and more. This is a MUST when in Tel Aviv. You will probably want to go back more than once. Friday's are the most crowded as everyone shops before the Shabbath. The market is not open on Saturdays. It is also closed on major holidays.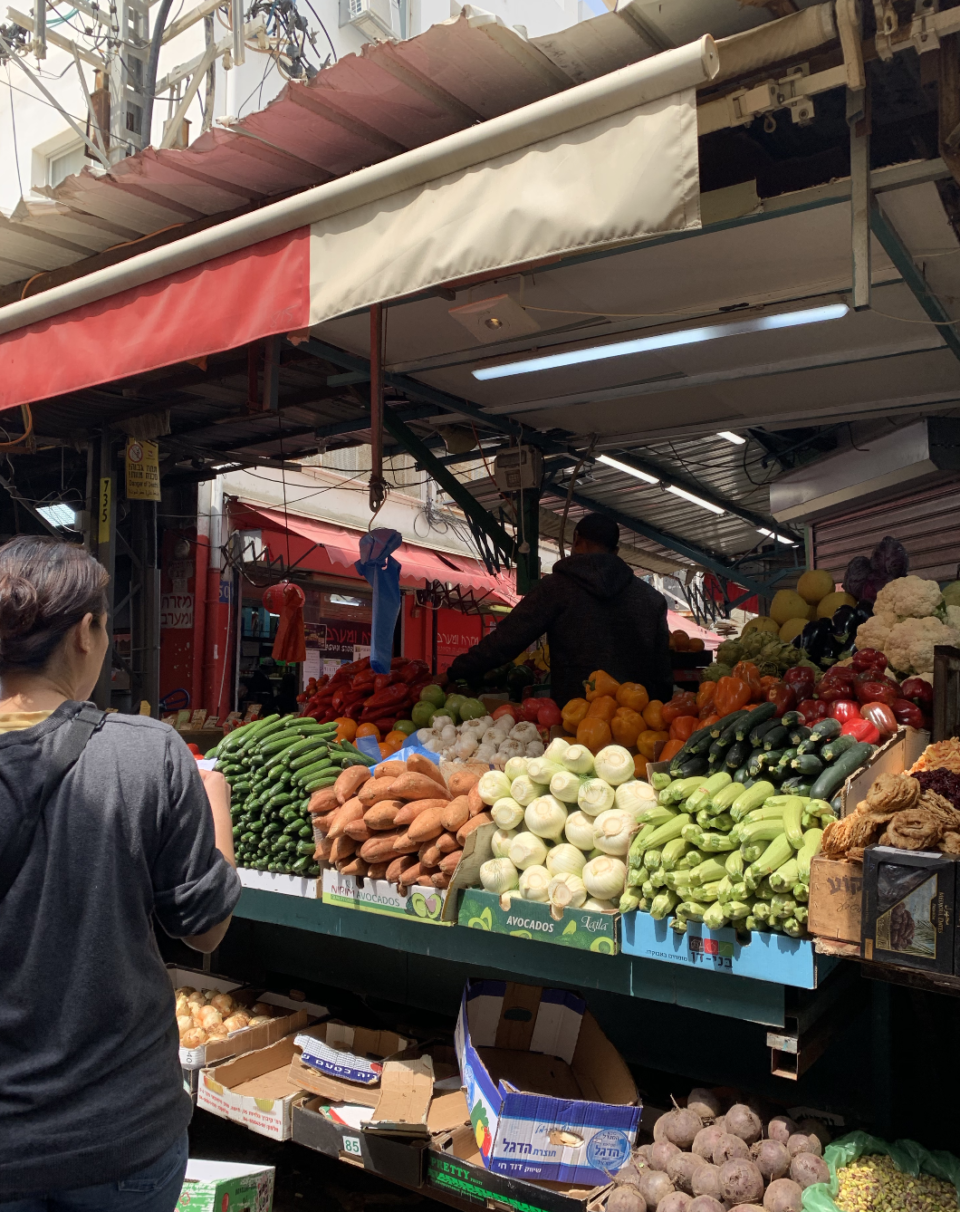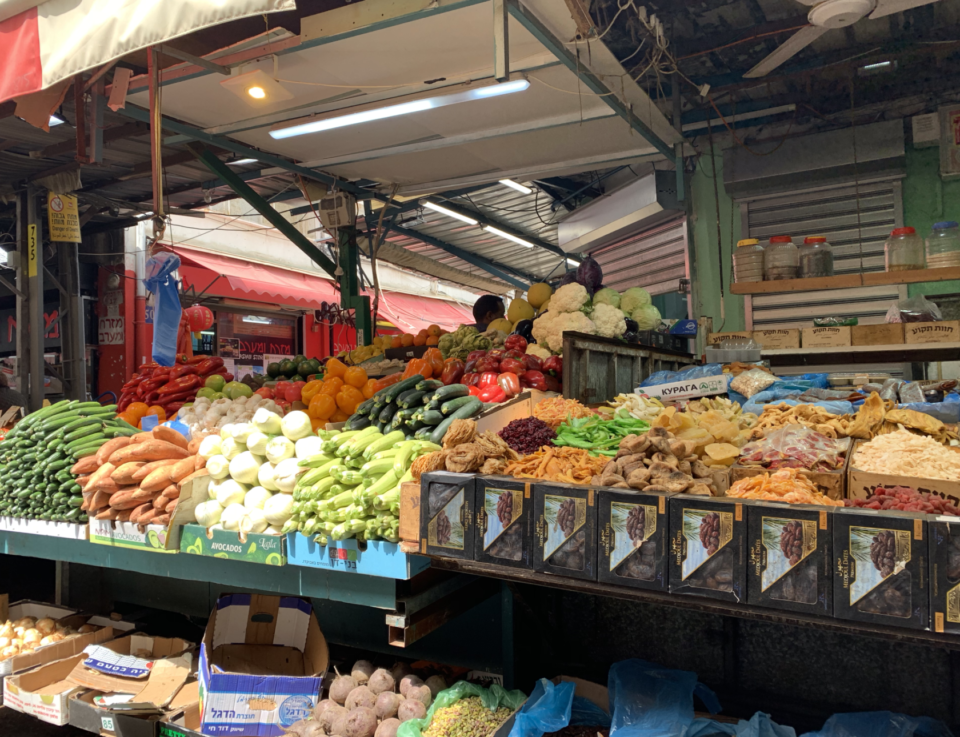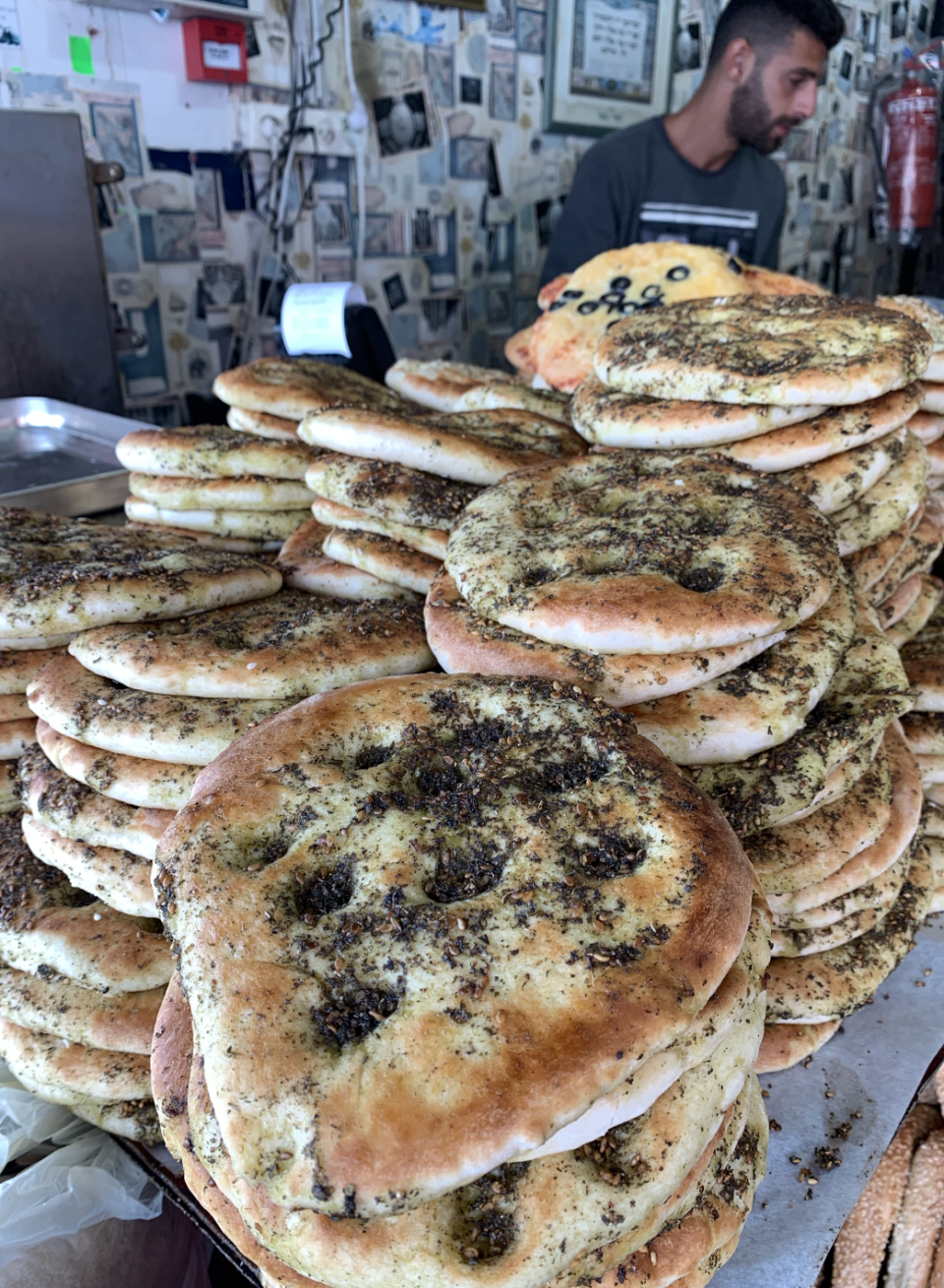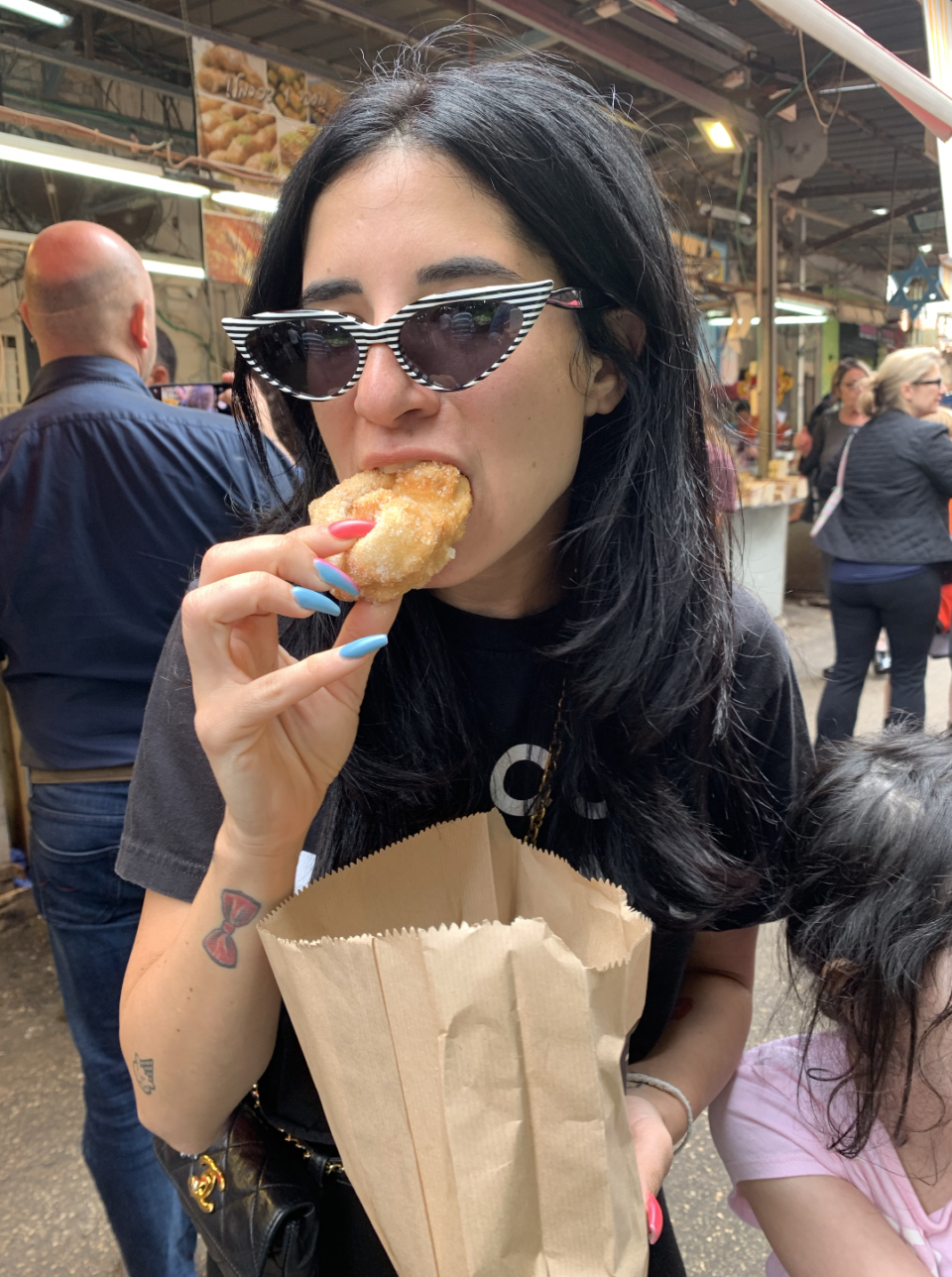 4. Museums
There are many fantastic museums in Tel Aviv. Like any big metropolitan city, checking out a museum is part of the deal. Museum of Art is one of my favorites in the world. Google it.
5. EAT ALL THE FOOD
Again, giving you guys restaurant recommendations is super hard, it's like if someone asked you were you should go in New York City…. Like how? Everyone has different tastes too. I'll tell you this, anywhere you go, the food will be great. The produce and food products in Israel are on another level. Like I just never had a bad meal. Definetly check out Time Out Tel Aviv, they have all the deets on what's hot in Israel.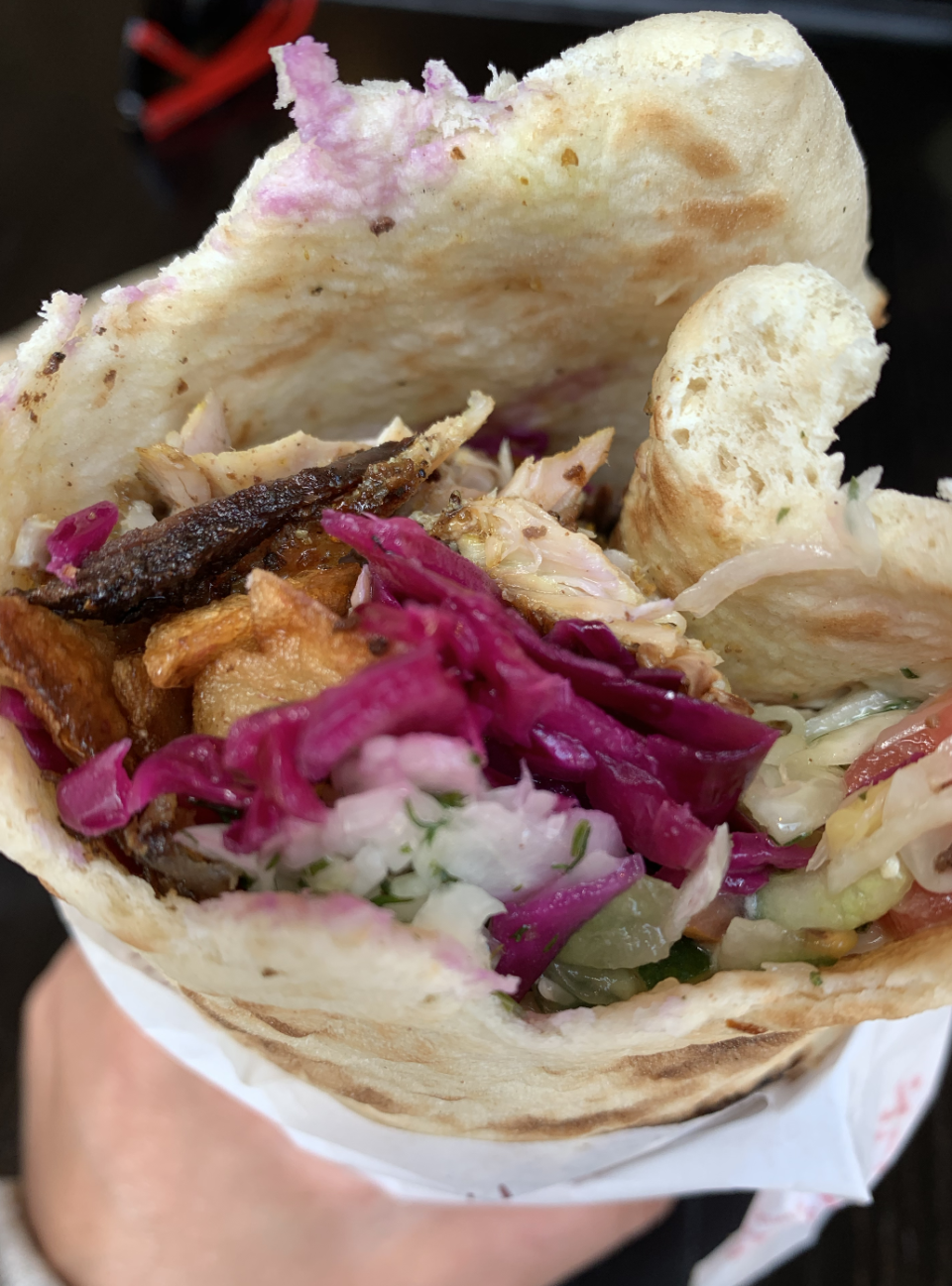 6. Shop till you drop
I personally love shopping in Israel, because you get all the European brands that you don't have in the states as well as shop from local designers and boutiques. You're sure to find something that no one has. Dizingoff Area in Tel Aviv is a fav for shopping. There are also tons of malls that are so amazing and extravagant, you'll be entertained for hours.
7. Coffee Shops
Like many European destinations, sitting around in coffee shops for hours is a very enjoyable activity in Tel Aviv. Friday afternoon is the best time for this as Friday is the Jewish Saturday. Most people finish work that day early or don't work at all and when the weather is nice people sit outside over a cup and people watch.
8. If you're single, download OK Cupid/Tinder and date hot Israeli men/women
A friend told me that Israeli/Men and women are SMOKIN hot, that friend is me. HA! But seriously. That's all I am going to say about that.
9. Explore Jaffa City
One of the oldest cities in the medittaranean with the most incredible views architecture and history. Churches, galleries, trendy restaurants, a market, mosques, street food, a melting pot of people; jews, arabs, tourists. The list of things to do in Jaffa is never ending. It's the "hot" place to be.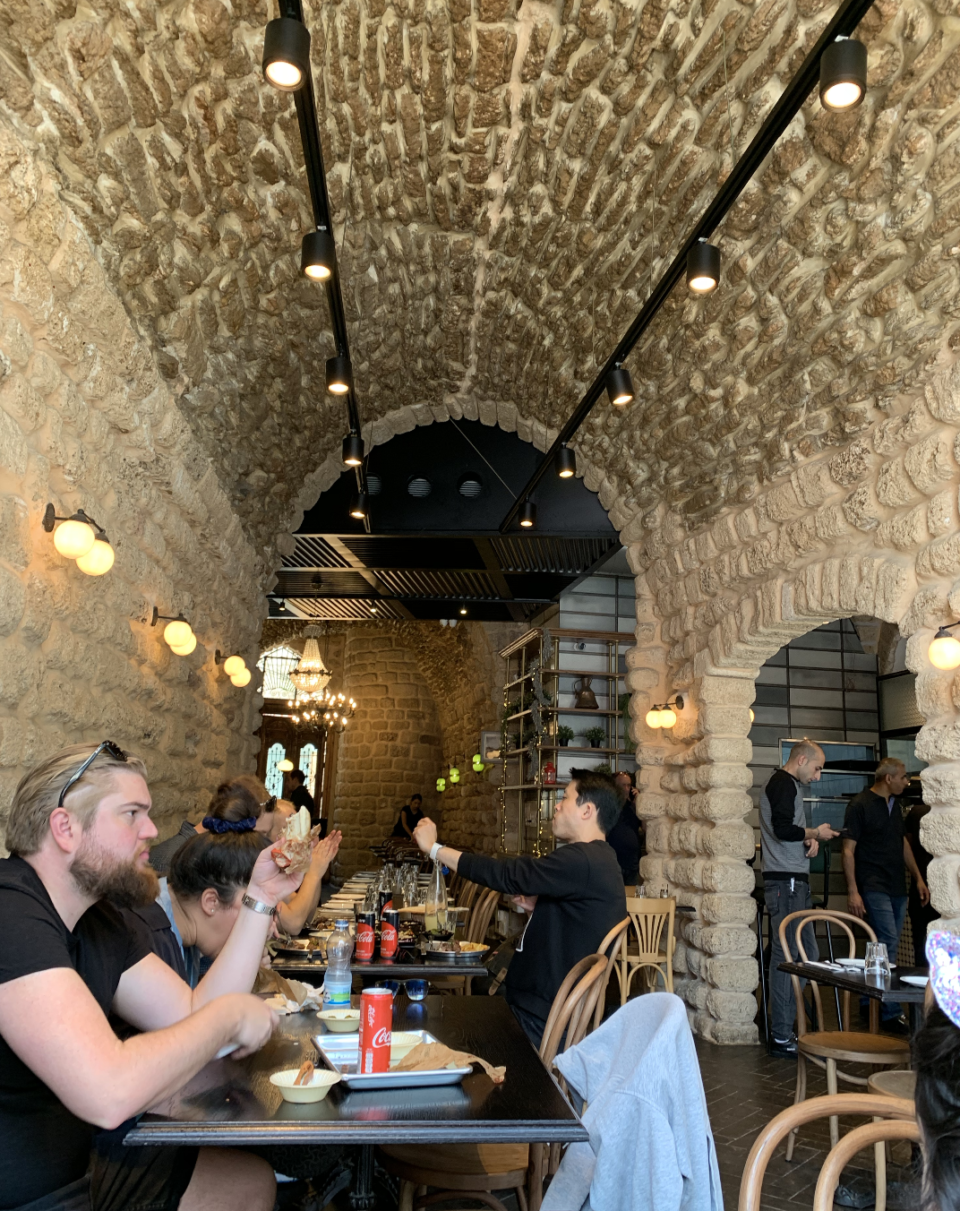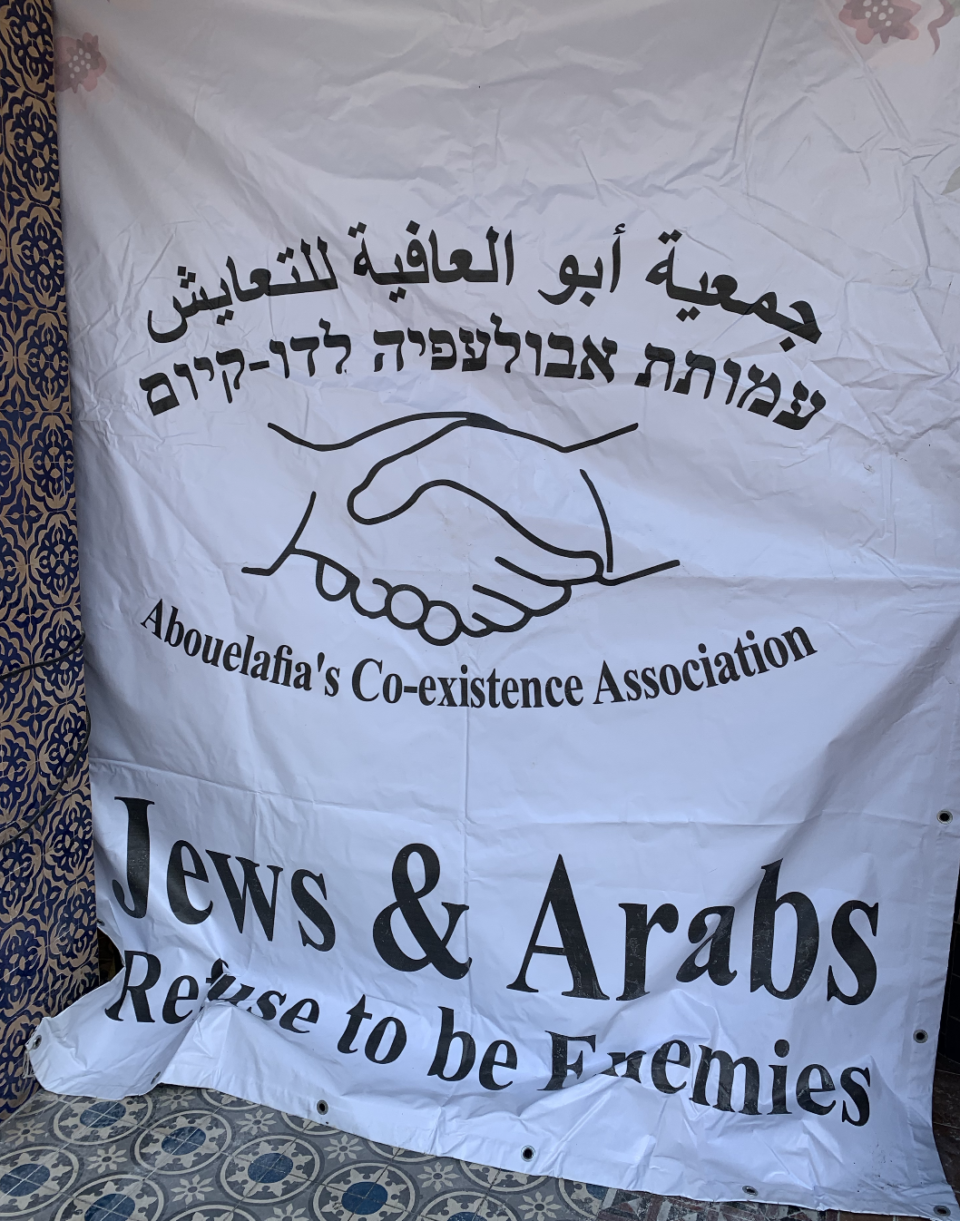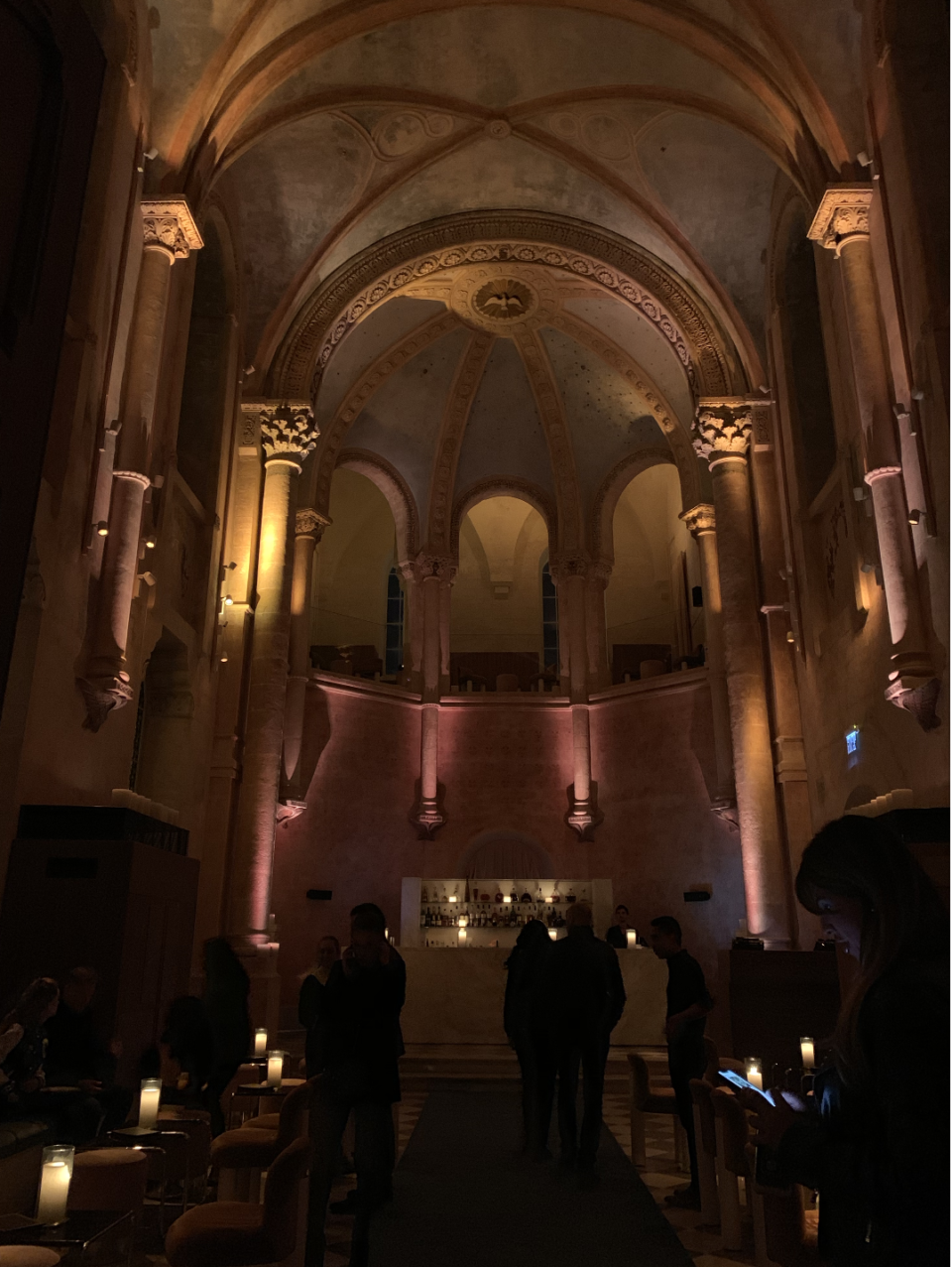 10. Peres Center For Peace
I will be writing a separate post about this because it deserves its own writeup and there is a whole personal story behind my visit. But until then, long story short,  I was invited to visit the Peres Center for Peace. "The Peres Center for Peace and Innovation, founded in 1996 by the late President of Israel, Shimon Peres, develops and implements impactful and meaningful programs with a focus on promoting a prosperous Israel, nurturing and highlighting Israeli innovation, and paving the way for shared-living between all of Israel's citizens and lasting peace between Israel and its neighbors"
If you're interested in learning more about start ups, innovation and forward thinking this is a must stop on your list. It was an eye-opening experience.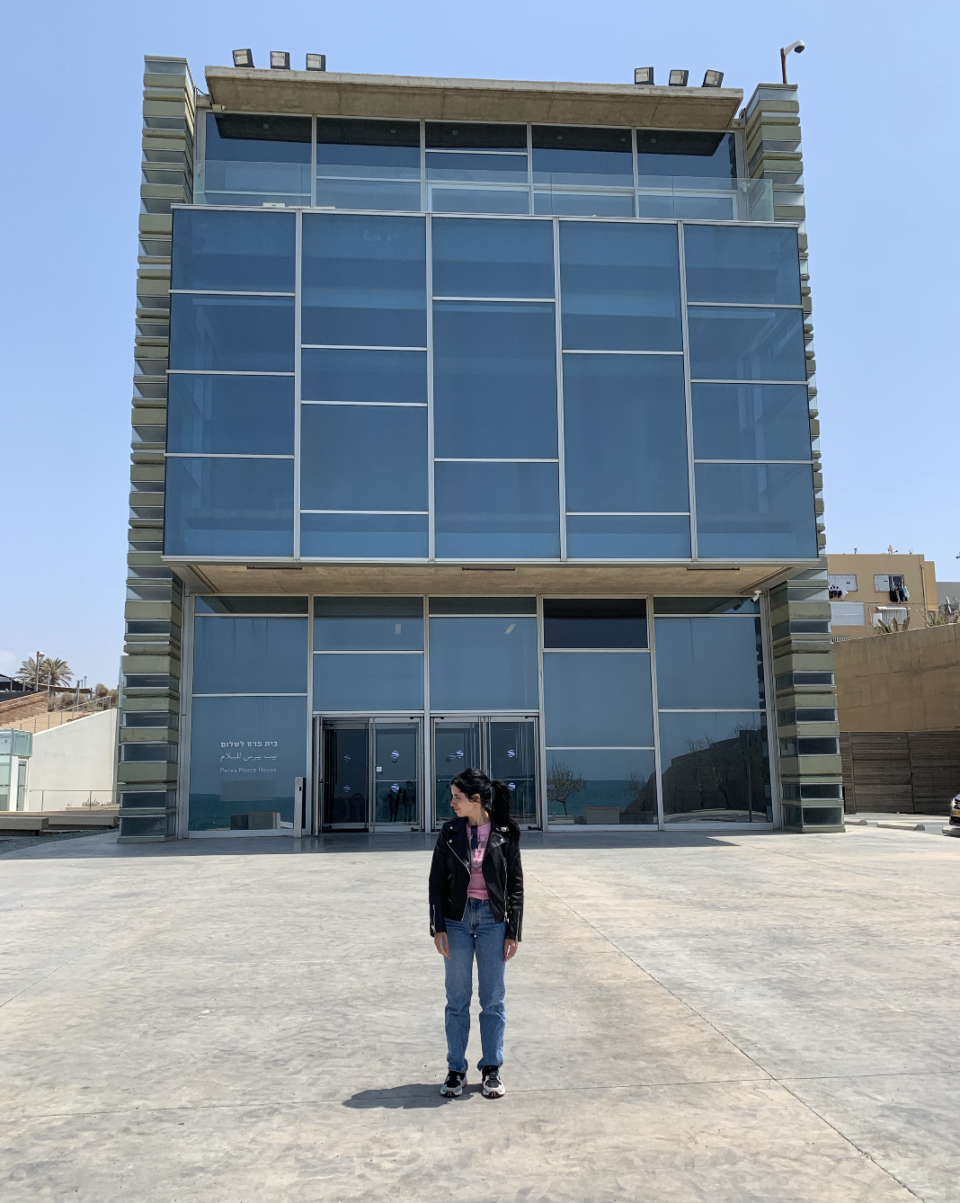 11. Run/Bike/Picnic at Park Harkon
The Central Park of Tel Aviv! Run, walk, exercise in the outdoor gyms (which is awesome to be honest), you can also rent a kayak, picnic, fun parks for the kids, play soccer, tennis etc etc… It's massive.
12. Visit Neve Tzedek Area
Shop, eat, walk around, Check out the local galleries. Neve Tzedek is also extremely instagram worthy!
Food Bucket List
Here is a quick Food Bucket list of everything you must eat while in Israel. I am definitely missing a few items but this is what I have in my brain, and also currently craving.
1- Hummus and lots of it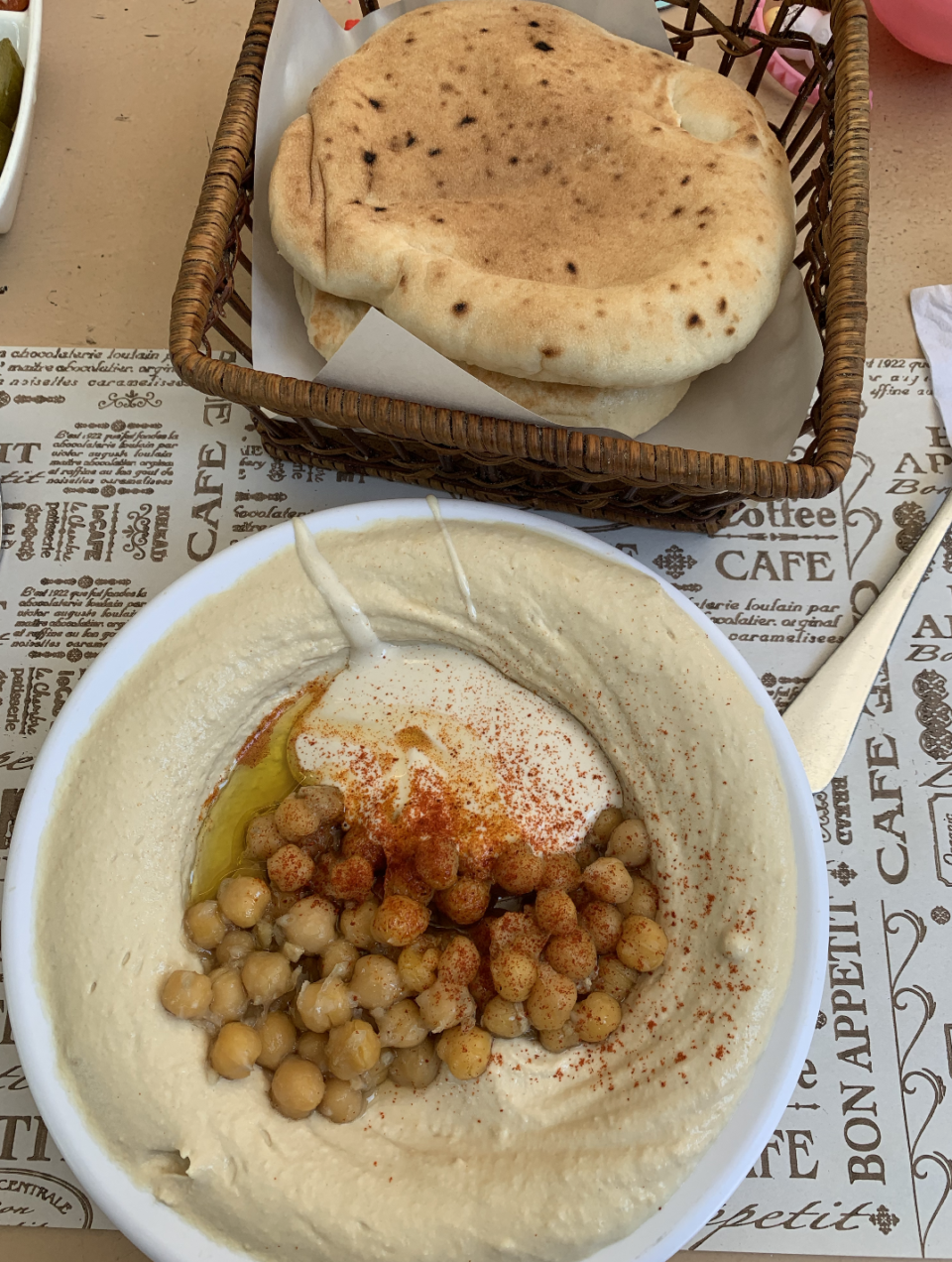 2- Burekas
3- Shawarma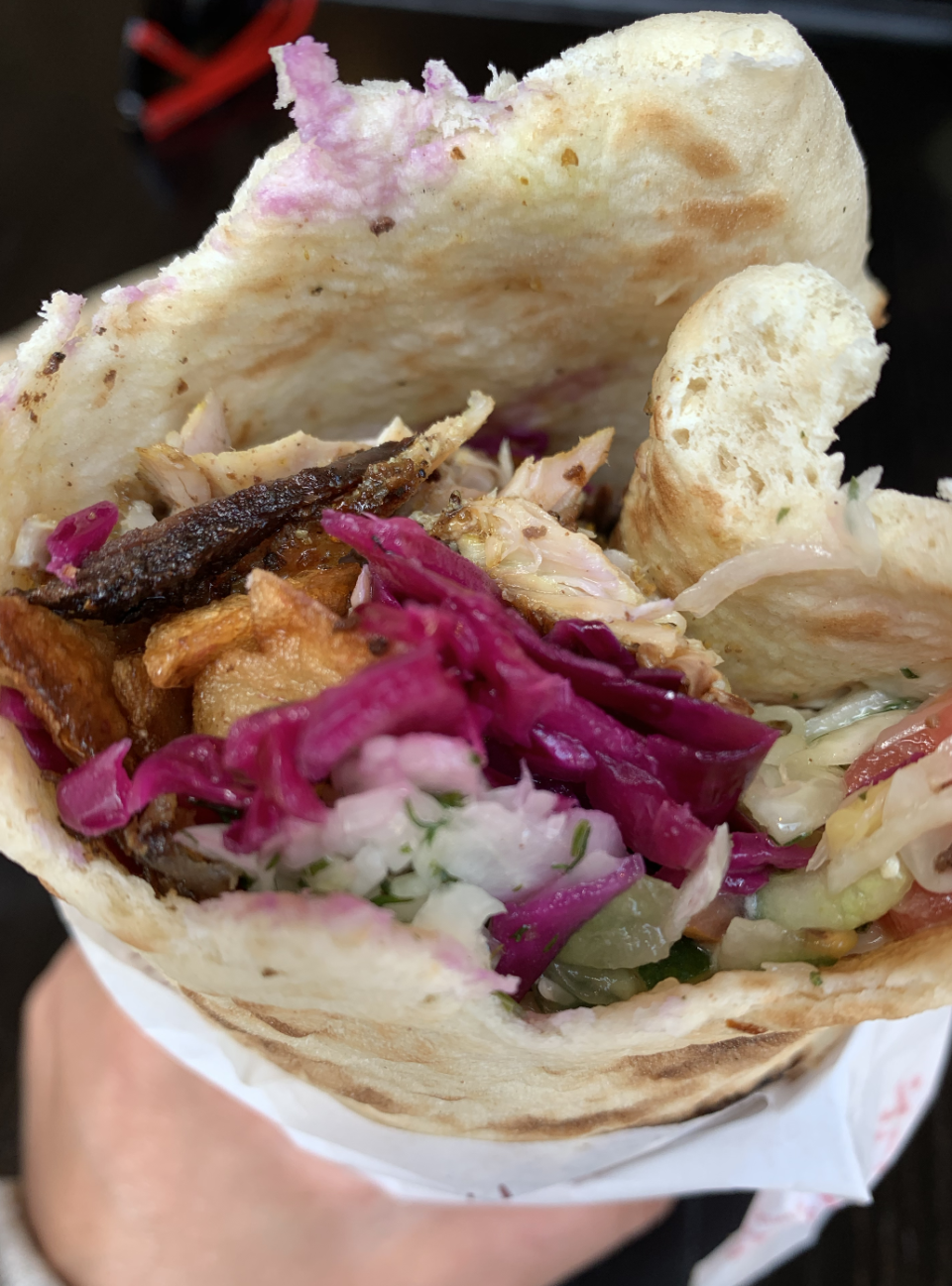 4- Falafel
DUH.
5- Sabich
6- Fried Cauliflower
7- Fresh Whole Fish from the sea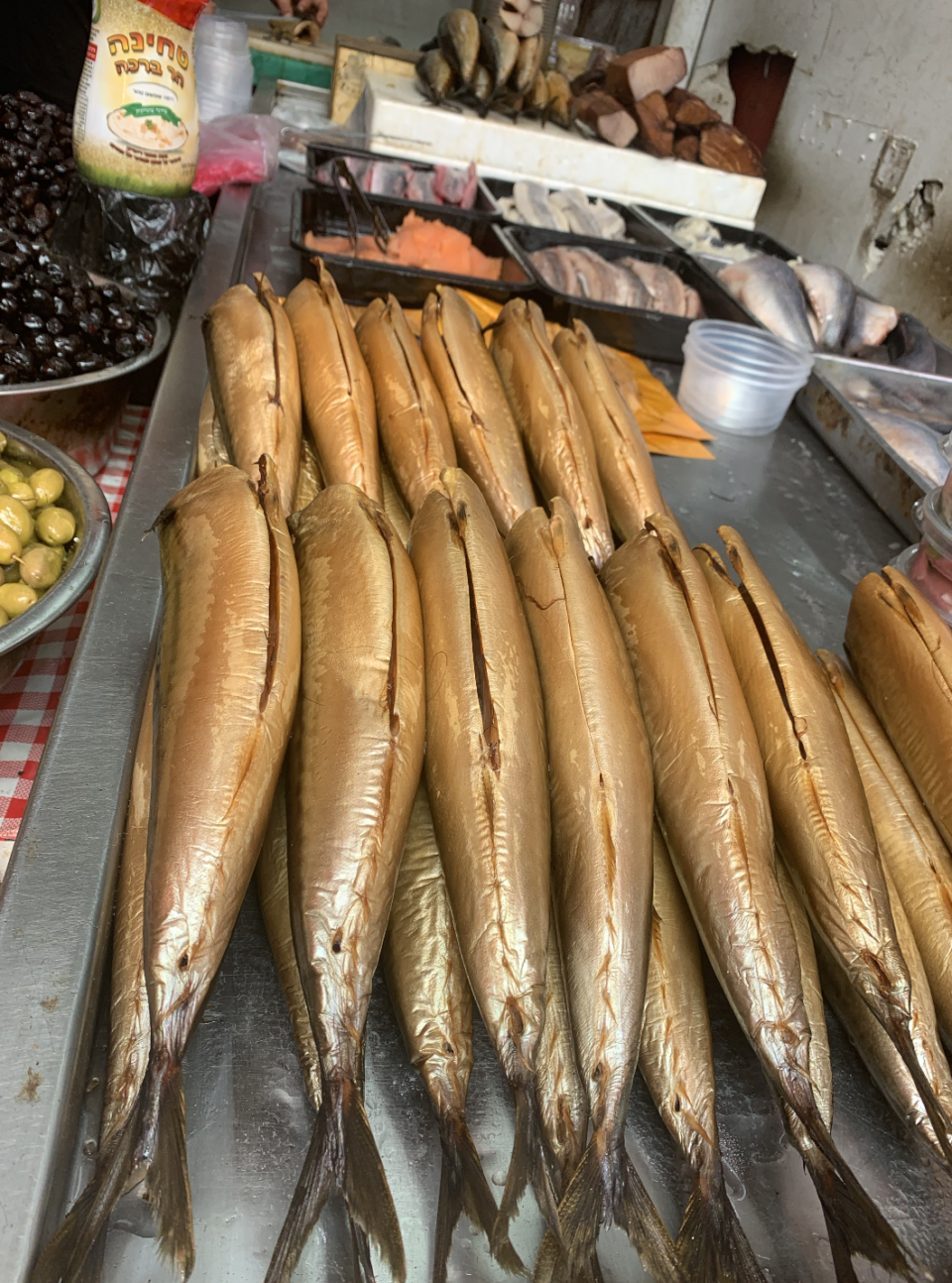 8- Sahlav
The most comforting warm drink, suitable in the colder months. This porridge/custard like 'beverage' is typically accompanied with coconut shreds, chopped pistachios and raisins. SO GOOD.
9- Israeli Chocolates
Pesek Zman, Mekupelet… just go to the store buy a bunch of local chocolates, thank me later. This is by the way my go to souvenirs when I come home.
10- Krembo
Chocolate covered marshmallows over a cookie. Its so good it should be illegal.
Ok. So how do I explain this. If you get your hands on the "Krembo" buy boxes of it, people offered to pay me $20 per box while I was there. I went to 10 stores and they were SOLD OUT. If you go please bring me some.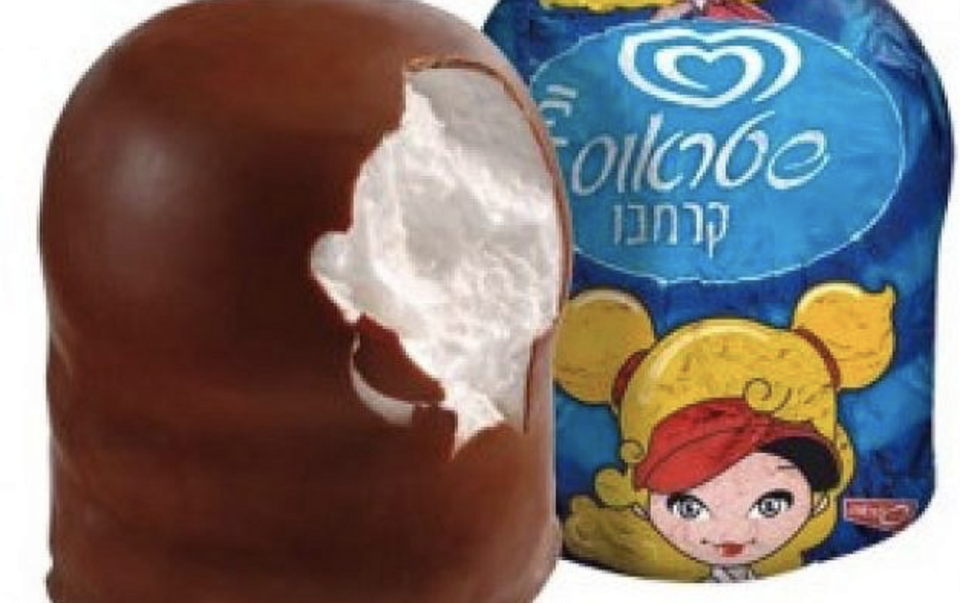 11- COFFEE
12. Israeli Breakfast
So this is a "Thing", no it's not "Brunch" its THE Israeli Breakfast. Eggs, fresh salads, dips, cheeses, fresh squeezed juices, fresh bread. Need I say more?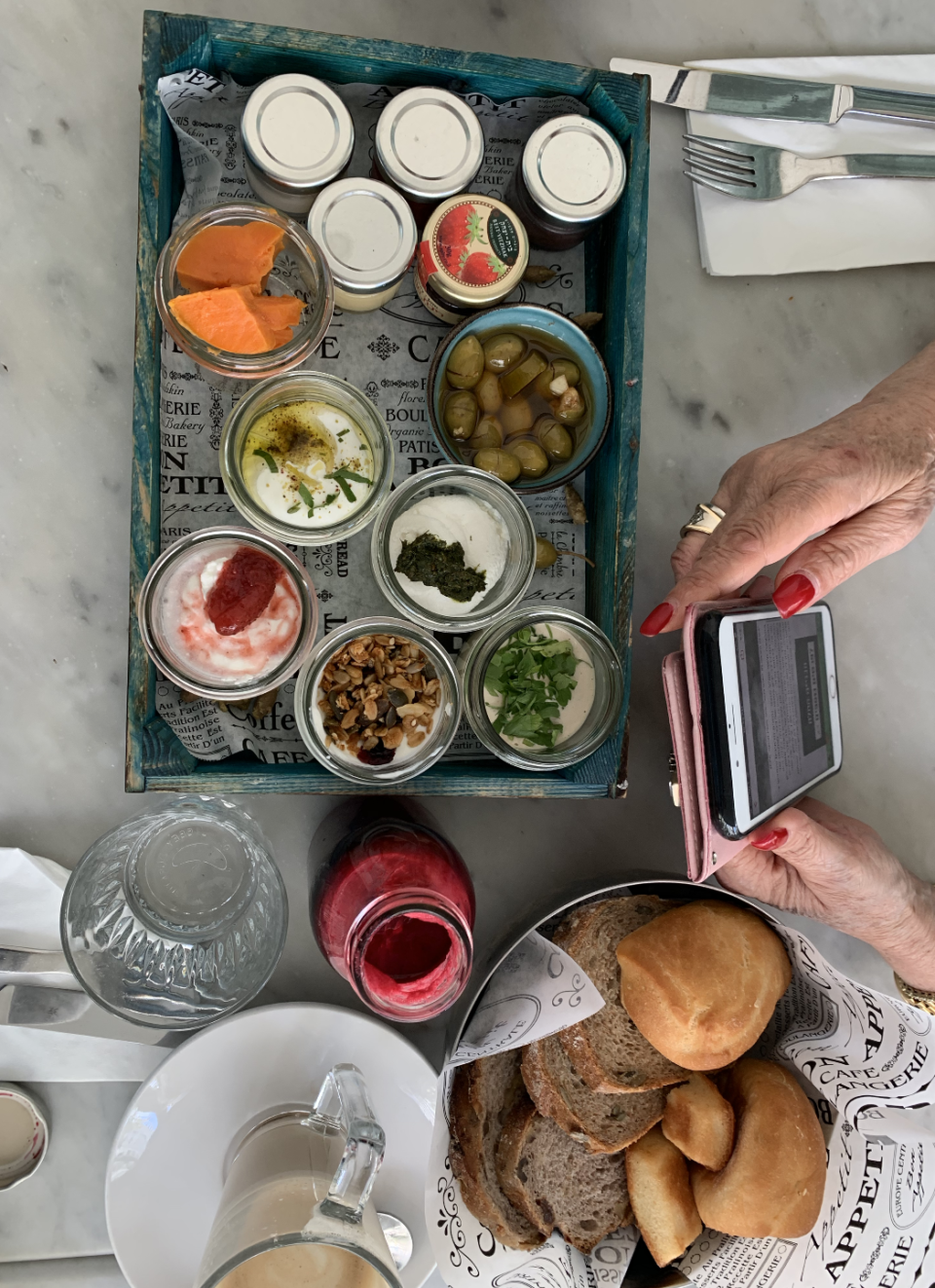 Random things to know:
Everything shuts down on Friday sundown till Saturday sundown for Shabbath.
Tel Aviv is so LGBTQ Friendly. Every year their Pride festival draws hundreds of thousands of people all over the world. The streets literally shut down and I hear it's one of the best Pride festivals around the world.
Israeli's are very warm people but also very honest and upfront. I personally love the no bullshit approach!! You will too.
Every night is a party night, people tend to eat and go out on the later side. So stock up on coffee!!
People dress more on the casual side, I didn't really see that many women in heels. Cute dresses and sneakers seem to be the wave.
Everyone who visits Israel loves it, doesn't matter your religion or background it really is a beautiful and magical country. You're guaranteed to have an amazing trip.
You will see a lot of young soldiers, in Israel at 18, it is mandatory to join the army.
If you have questions feel free to email us! Info@chicpeaJC.com
Until the next destination….
Puerto Rico!