After jumping around the entire country of Thailand for three weeks, there was no way I wouldn't have stumbled across some Instagrammable and charming cafes with delicious food and drinks. Here I've rounded up my favorites, so the next time you find yourself in this gorgeous Southeast Asian country, you should definitely find one to visit!
Bangkok
The Blooming Gallery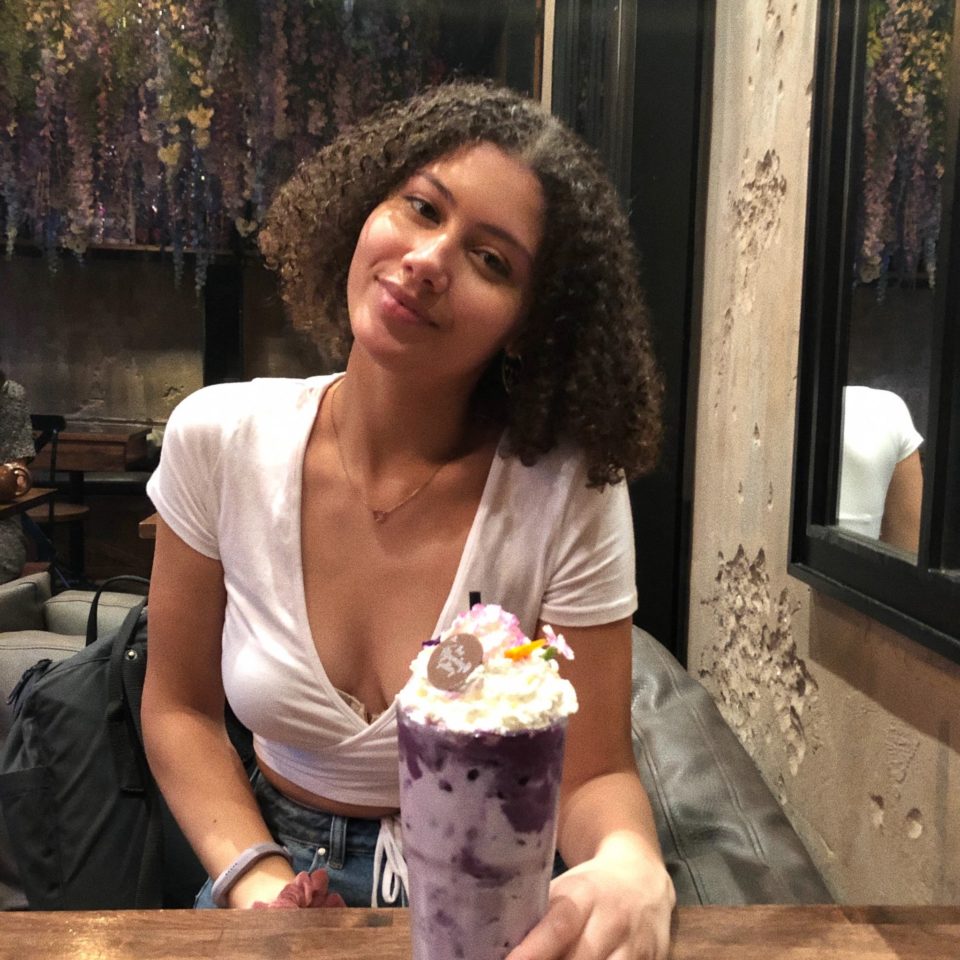 This is the first cafe I visited while in Thailand and it's literally a hidden garden gem. Upon arrival, winding steps down a spiral staircase lead you to the entrance. The outside is covered in lush greenery and inside, there are fresh plants in every corner and gorgeous dried flowers dangling above you from the ceiling. With glass and mirror-lined walls, it feels like you are inside of a terrarium. All of the savory food and drinks are beautifully crafted and garnished with fresh edible flowers. You should definitely give "The Blooming Garden" dessert a try. According to the menu, everything about this cafe was inspired by the French artist Claude Monet. 
Baker x Florist

Baker x Florist oozes bohemian vibes from the minute you walk in. With earthy tones, Moroccan tiles, cacti and succulents at every turn, a swinging hammock and floor cushions, you couldn't be anywhere else but boho paradise. It's the perfect spot for a photoshoot! Their menu choices include delicious brunch items like Salmon Eggs Benedict and Berry French Toast. Other offerings include an array of sandwiches, select pastas, delightful coffee drinks and desserts.
Chiang Mai
Ristr8to Lab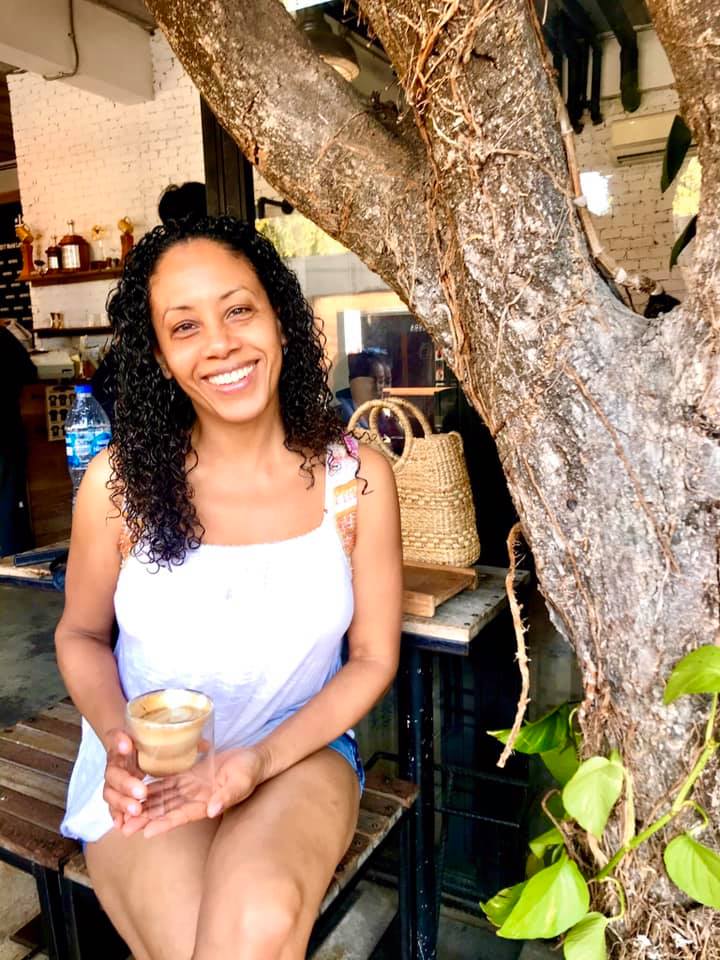 Ristr8to Lab is an elevated open-air cafe that incorporates natural trees into their layout. Right off the street and up three little steps, you will find plenty of people sipping their drinks and planning out their days. Busy baristas are whipping up new orders, and you can have your coffee within five minutes. This cafe became my go-to place for a morning pick-me-up because of how close it was to my Airbnb! They have an extensive list of caffeinated drinks, from a simple cup of joe to an alcohol-infused brew, such as the Mexican Latte with Kahlua, to lattes with detailed foam illustrations. Ristr8to is actually an award winning coffee brand, with several locations in Chiang Mai. Ristr8to has won the Thailand Latte Art Championship for three years (2013, 2015 and 2016), and also came in 6th and 5th place respectively in the World Latte Art Championship (2011 and 2015). 
Manifreshto
Just next door to Ristr8to Lab, Manifreshto serves breakfast, lunch and dinner, as well as fresh fruit juices! You can make your own fruit juice or try one of their suggested combinations. Outside, you are surrounded by Chiang Mai's natural aura and greenery, sitting at a picnic table with a red gingham tablecloth. Inside, you are greeted by fresh pastries teeming on the front counter, black gingham tablecloths with matching pillows and a soft cloud mural as a dreamy background for your next post! 
SS1254372 Cafe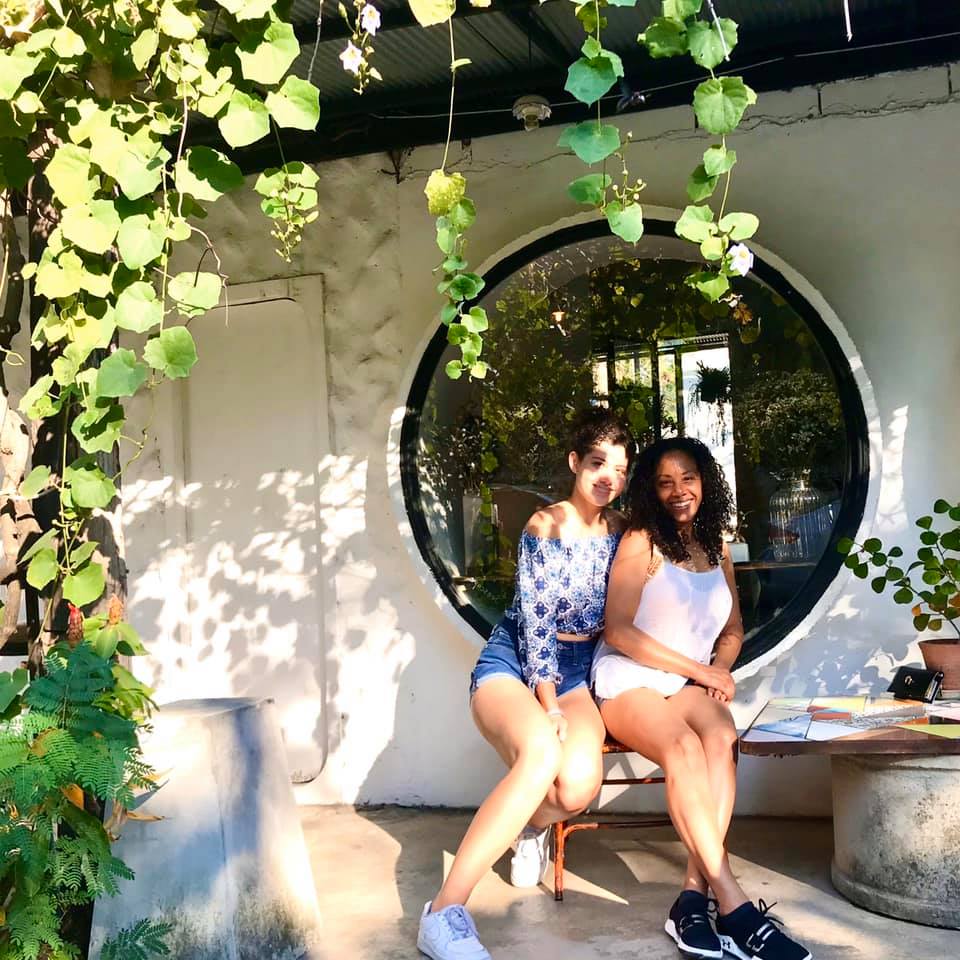 SS1254372 Cafe caught my eye when I saw other people snapping pictures in front of their large circular windows. This coffee shop is an artsy retreat, with sprawling ivy leaves along the roof, a comfy air conditioned interior and the cool backyard filled with art installations. Sitting outside you can take in their artfully misshapen wooden tables, the sunlight beaming between the hanging plants, and the fresh Chiang Mai air! My favorite dish here is their Avocado Toast with Egg and Chicken, which only costs $7 USD, and I absolutely looooved their Mocha coffee.
Phuket 
The Coffee Club

The Coffee Club is a franchise from Australia and located throughout Asia Pacific. I first came across one while staying in Phuket, but there are over 60 locations in Thailand. Each store is full of natural wooden decor and plants, large sunlit windows and signs with witty coffee puns. I love their brand aesthetic – a local cafe taken to the next level. Their menu offers a range of coffee drinks, breakfast, traditional Thai meals, dinner and even a Happy Hour! Definitely try their Big Breakfast (which includes toast, a hash brown, bacon, sausage, eggs, mushrooms and tomatoes) which is the perfect first meal for a long day of exploring, or their refreshing Avocado Toast with Eggs if you plan on relaxing and tanning on the beach.