If you're looking to make the most of a summer in quarantine, heading out on a camping trip may just be the solution you've been waiting for! Check out this guide to camping around Jersey City for ideas on where to go, what to bring, and some camping basics! 
Where to Go Camping Around Jersey City
Luckily, there are a lot of great areas to go camping around Jersey City, so you've got several options! Here are a few of the most accessible and best campsite options nearby to help you immerse yourself in the Great Outdoors.
*Note- Be sure to check current guidelines before planning your trip as there are constant updates with Covid-19. 
4263 Atlantic Avenue, Howell Township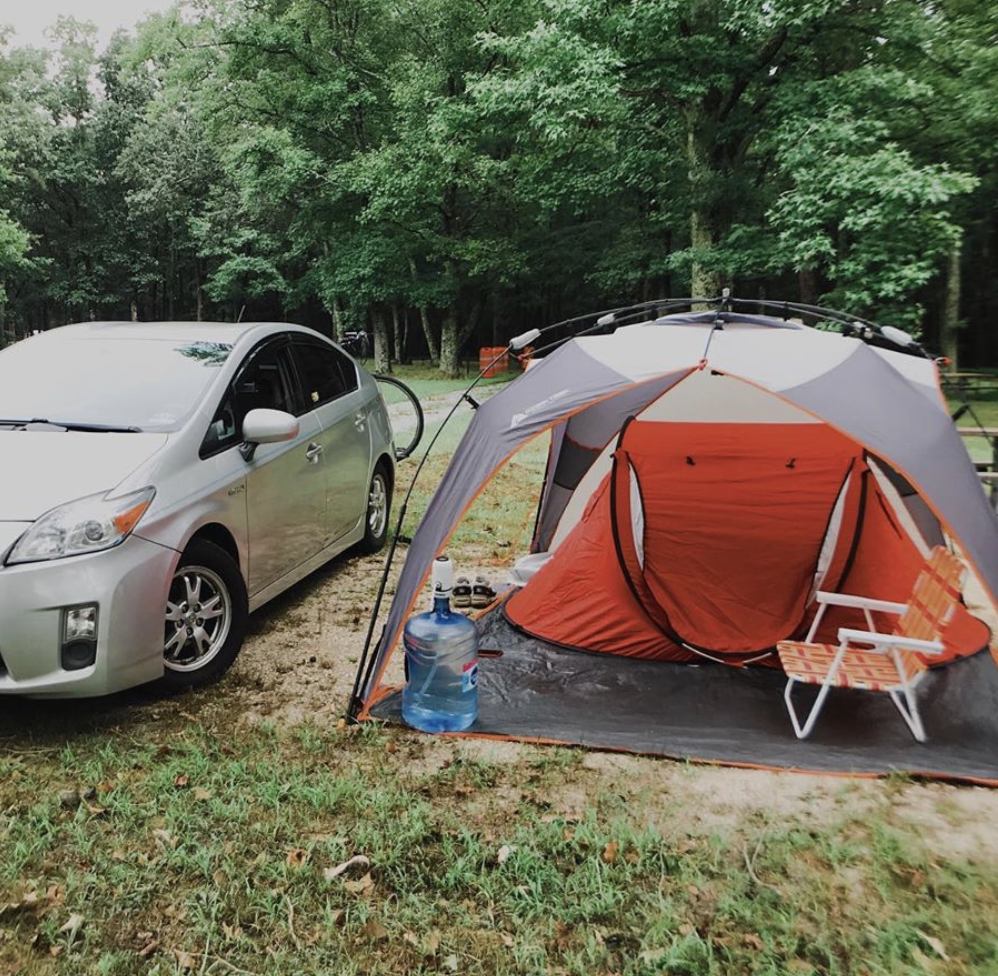 Distance from Jersey City: 57 Miles
If you're looking for the traditional camping experience, Allaire State Park Campground will certainly give it to you! The perfect place to truly unplug and engage with nature, head here for hiking, wildlife, mountain biking, horseback riding, and more! *Note that state parks often have strict policies on drugs and alcohol, so be sure to double check before bringing a six-pack of beer to the campground! 
69 Kymer Road, Branchville
Distance from Jersey City: 59 Miles
If traditional tent camping and sleeping on the ground aren't your thing, you're in luck! Kymer's Campground offers a variety of luxury tent rentals as well as options for cabins and trailers. Enjoy sleeping indoors while you explore the extensive nature trails during the day!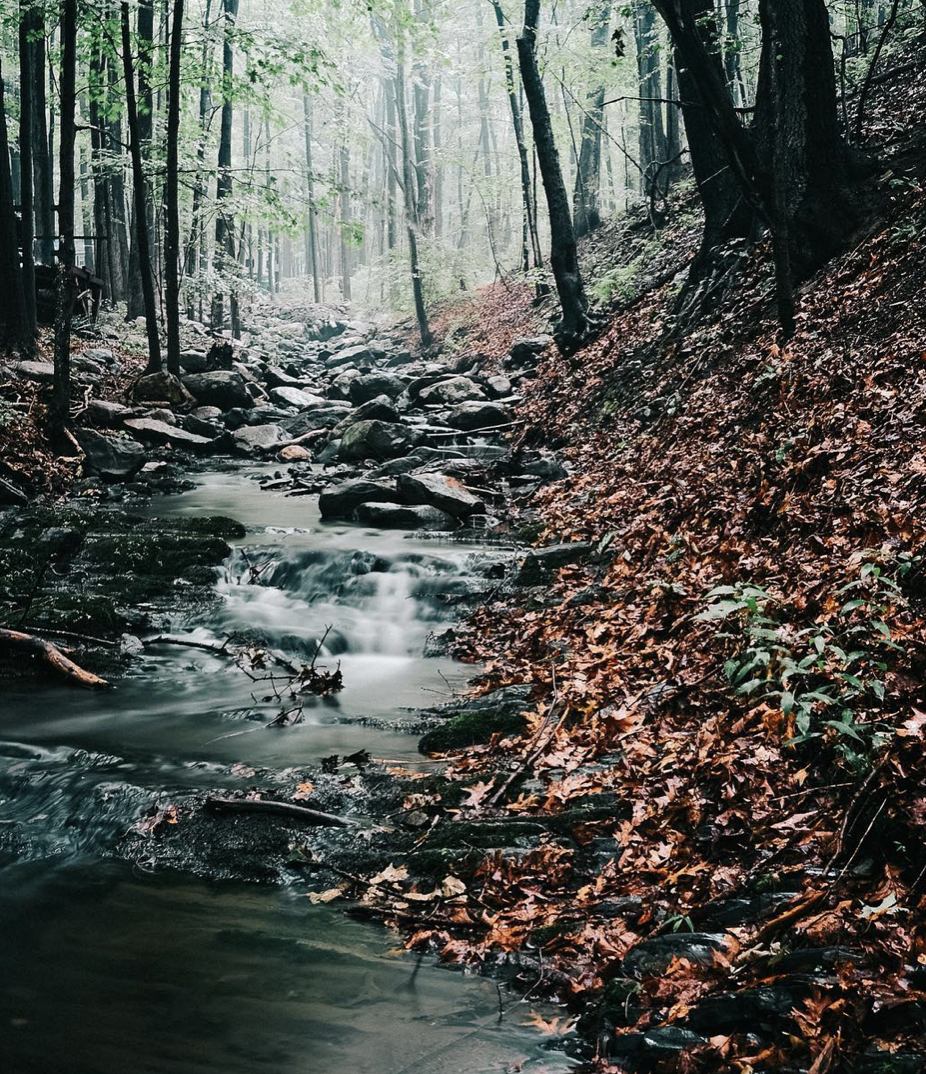 360 Butterfly Road, Jackson Township
Distance from Jersey City: 74 Miles
If you're looking for fun for the whole family, this is your place! This scenic camping resort hosts plenty of kid-friendly activities, from arts and crafts to outdoor movies to mini golf, and more! Just a quick ride from the city, Butterfly Camping Resort is the perfect weekend getaway. 
68 Phillips Road, Newton
Distance from Jersey City: 51 Miles
The Great Divide Campground provides a wonderful natural respite from the hustle and bustle of the city. Enjoy traditional camping here as well as a variety of fun outdoor activities, including kayaking, hiking, swimming, fishing, and picnicking! 
955 Weldon Road, Jefferson Township
Distance from Jersey City: 44 Miles
The Mahlon Dickerson Campgrounds provide a perfectly serene getaway and an ideal spot for camping. With activities ranging from horseback riding to hiking, this is a great place to hang out and tell stories around the campfire!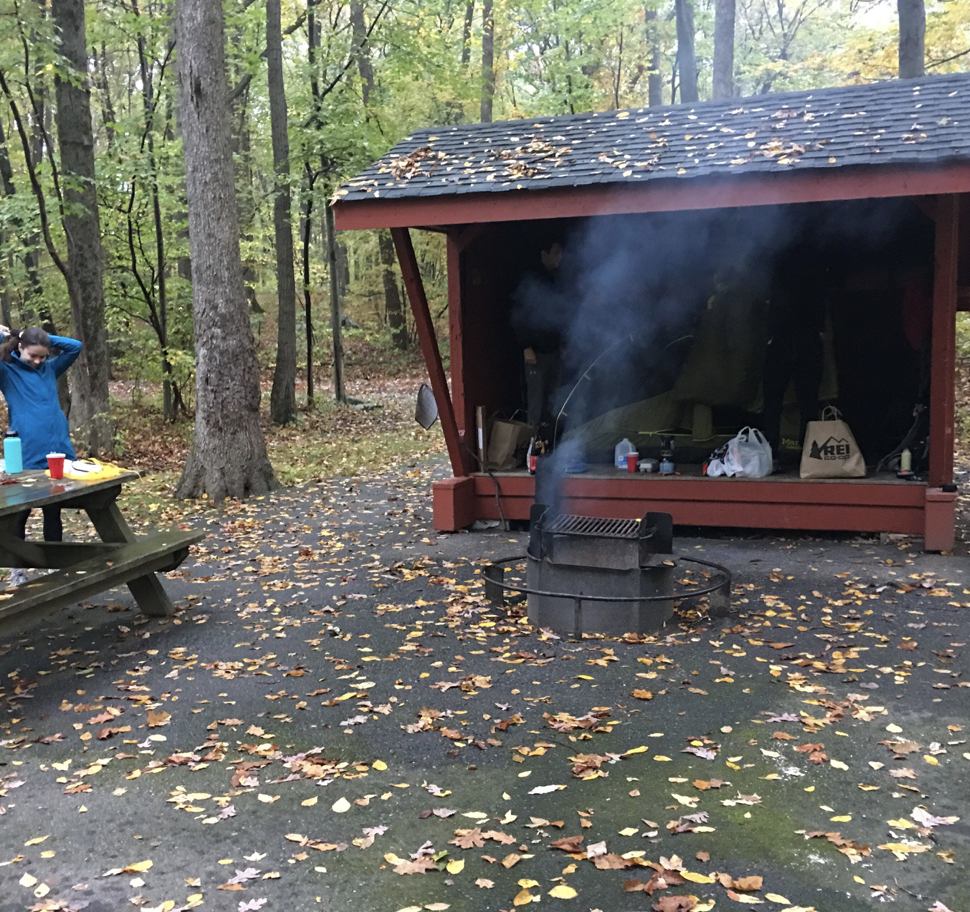 What to Bring on Your Camping Trip
Don't forget to pack these items before heading out on your camping trip!
Tent 
Sleeping bag/sleeping pad
Pillow 
Folding chairs to sit around the fire
Fire starter and matches
Hiking boots 
Towel
Swimsuit
Drinking water
Cooking and cleaning utensils 
Cooler and ice
All the food you'll need 
Cooking stove
Camping canopy or shelter (this is great to have if it rains and you don't wanna sit in your tent all day!)
Garbage Bags
Umbrella and raincoat 
Recreational Activities (musical instruments, cards, games, sports balls, a good book, etc.)
First aid kit  
Water bottle
Flashlight
Multi-tool
Bug spray
Sunscreen 
Extra batteries 
Over the counter medications
Some Camping Basics 
Consider these basic camping tips before you go!
Plan all your meals before you go 
This is super important so you can be sure you've got everything you need, especially if there isn't a grocery store nearby! And don't forget to stock up on a bit of extra food just in case. Make sure you've got a way to keep everything cold for the duration of your trip; that might mean bringing a couple of big coolers and periodically refilling them with fresh ice.
Be prepared to be truly "off the grid"!
In many remote (or even semi-remote) locations, your phone and electronics won't work, so be prepared to really unplug and disconnect! If you're nervous about this, consider bringing a satellite phone to use in case of emergencies. You should also be prepared with a physical map of the area in case your GPS doesn't work. 
Secure your food and any scented items
This includes empty food wrappers, deodorant, perfumes, lotions, toothpaste, and anything that could attract bugs or wildlife. You'll want to make sure you store these things in your car or up high in a bear bag. The last thing you want to worry about on your trip are bears, raccoons, or any other animal coming to your campsite looking for a snack in the middle of the night! 
Check the weather before you go
Even if it's not supposed to rain during your trip, be prepared anyway just in case the weather decides to change unexpectedly!