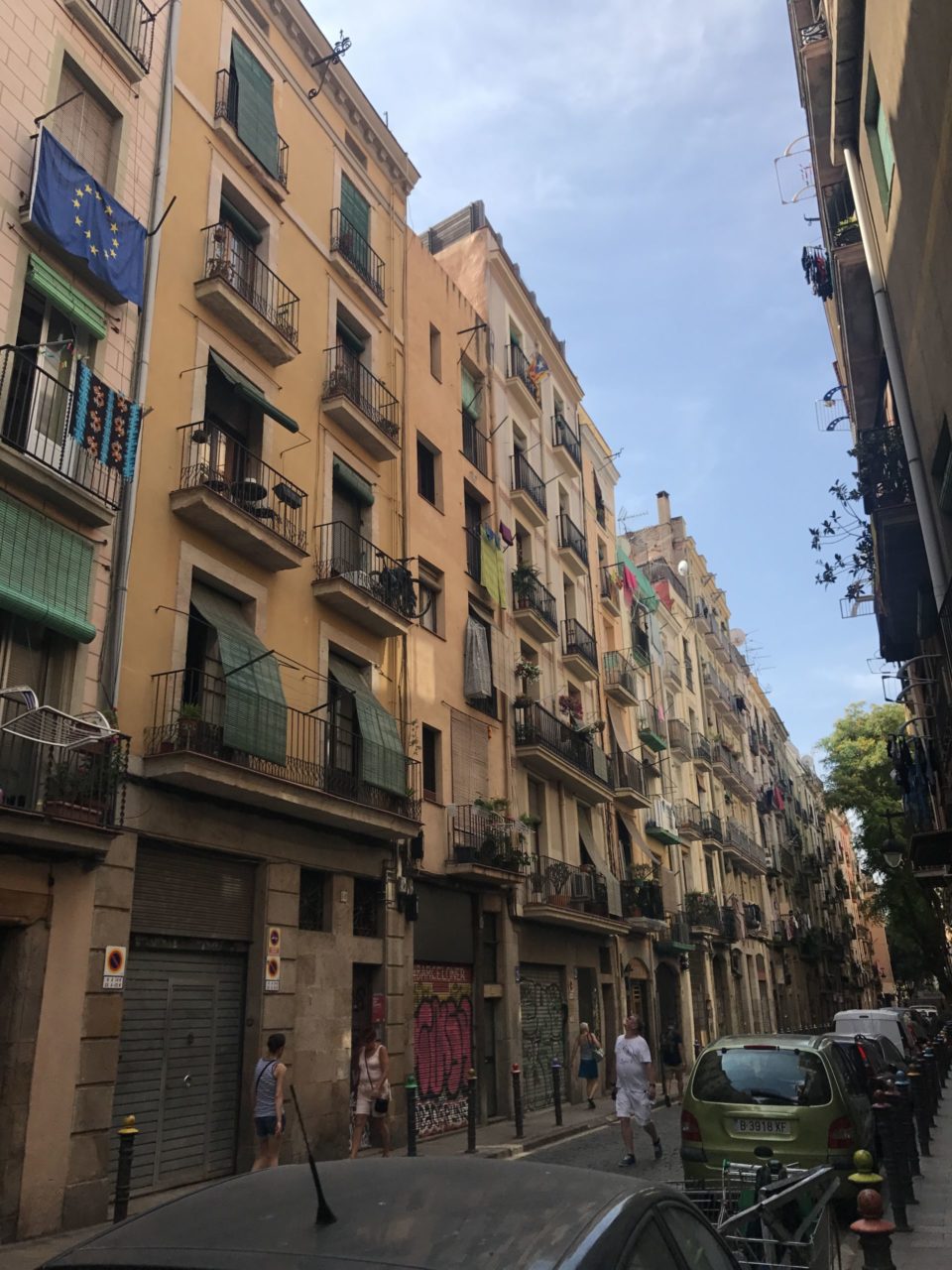 I returned from the most amazing vacation in Barcelona just a few days ago.  I spent a week here and it was almost life-changing. Before I decided to go, I heard from many people that went and almost everyone's reaction was, "It's an amazing city." I had the choice of doing an easy beach vacation and catch up on much needed sleep, but decided to go somewhere new.
Barcelona.
You are beautiful.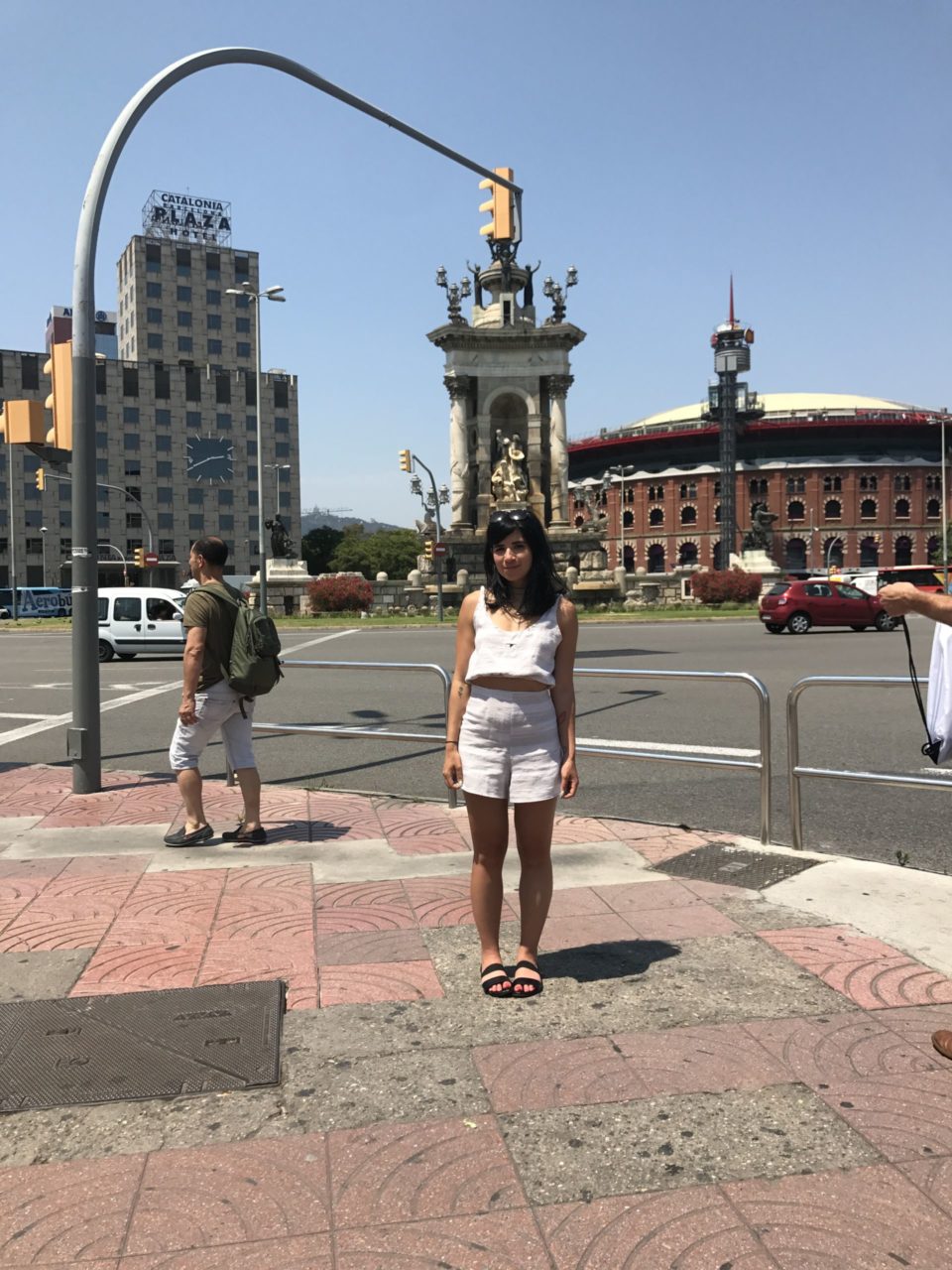 ---
We flew out of Newark airport, we got a direct flight on United (of course it was severely delayed, but I don't really want to talk about that).
If you are traveling on a budget, this is a good guide: "How to visit Barcelona on a budget."
As soon as we got off the plane and walked into the terminal, I felt right away that we were no longer in America. People were leisurely walking, it was calm and quiet. It's like my stress level instantly evaporated. I wondered if someone slipped a Xanax into my airplane food.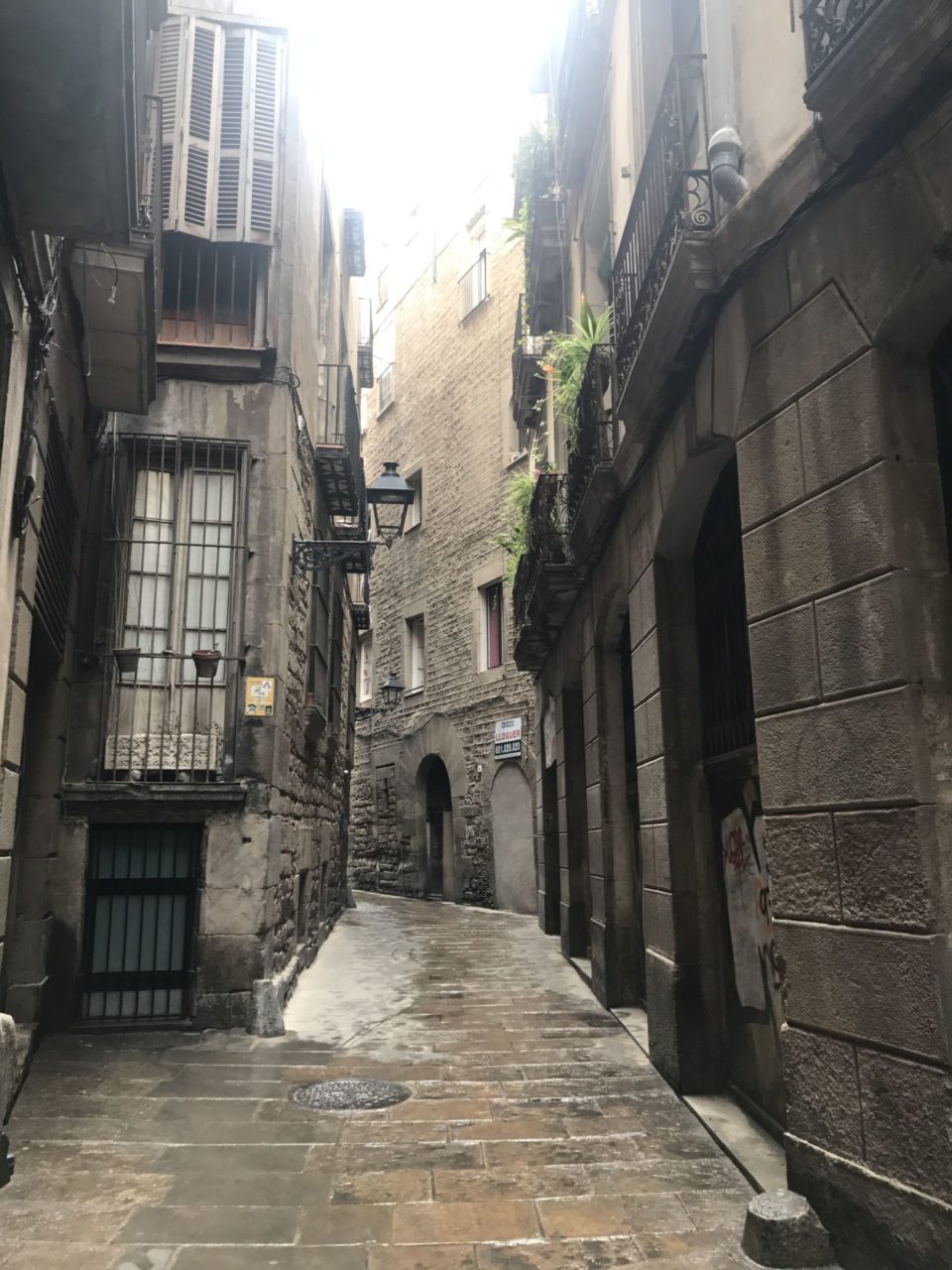 Day 1 – Thursday
We arrived late, at around 3pm, and checked into our super trendy hotel Casa Camper located in El Raval, a really amazing neighborhood.
We walked around Raval and then headed to "The Ramblas" (which the locals call the Times Square of Barcelona). I was extremely surprised at the amount of tourists here! I had no idea it was such a big tourist destination. We went to check out "La Boqueria" market, which is food heaven. We shared a few snacks and continued our journey through the Gothic Corner.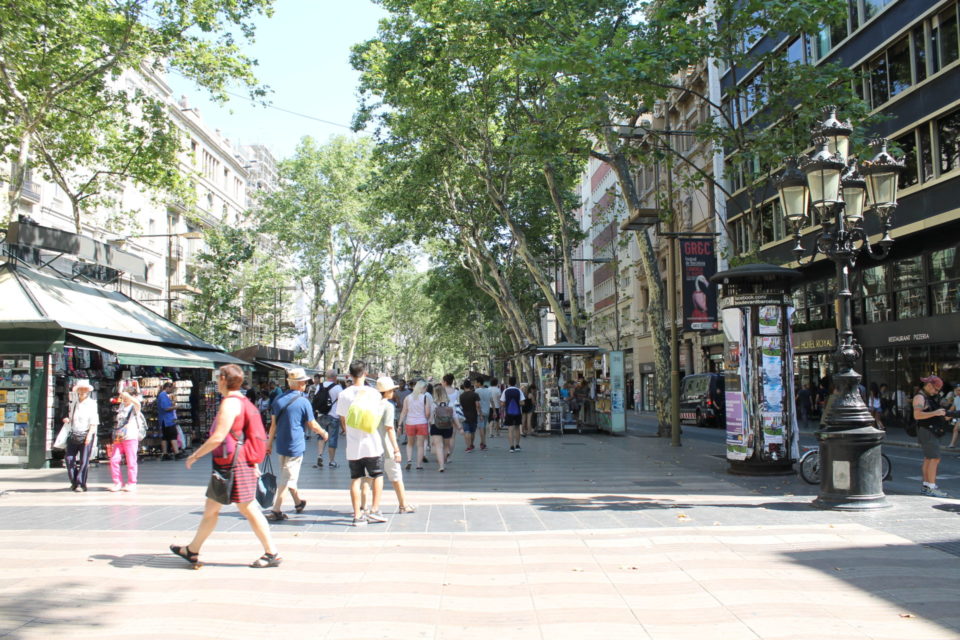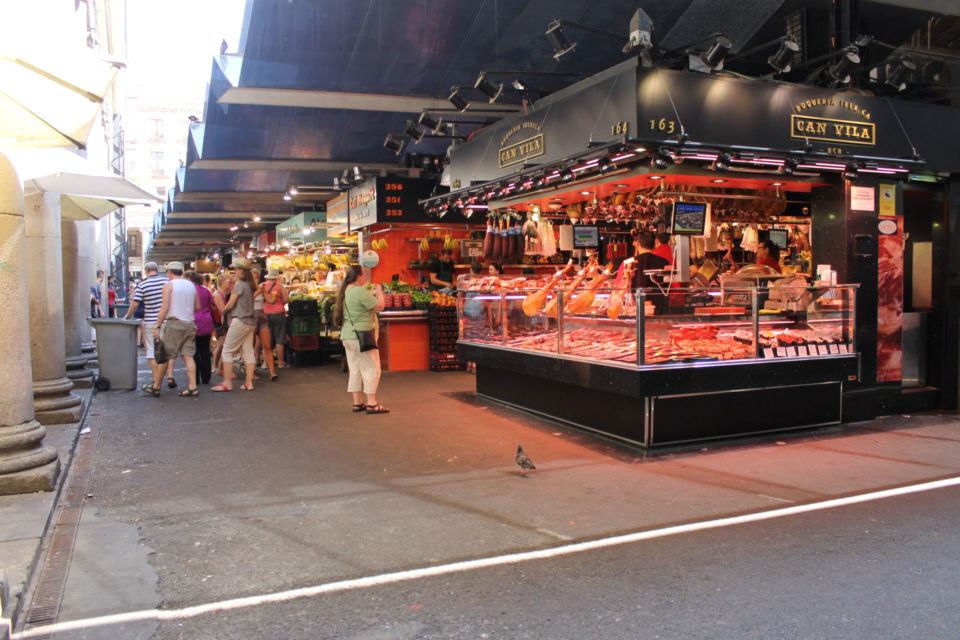 I asked someone to take my "look of the night" photo, then a random stranger approached us and asked us if we smoked pot and if we were interested in joining a local "coffee shop." This random stranger seemed trustworthy and friendly, so I said "Sure, why not?"
I went to check out the coffee shop and it turns out it was the real deal! Barcelona is not quite Amsterdam yet, the coffee shops aren't open to the public. The way it works is a member has to refer you to the owners, you pay a membership, and then you can go in and purchase what you need. Finding the coffee shop on the first day was the perfect way to start our trip!!
After that, I ate dinner at a delicious Tapas restaurant called "Agust". This was technically our first meal in Barcelona and we were in heaven. Literally every meal we ate in this city was absolutely incredible. Probably the best food I've ever had (and I've lived in Montreal, Tel Aviv, and NYC).
Right next to our restaurant, we noticed a shop that sort of looked like an ice cream shop, and there was a huge line. We obviously had to see what the fuss was about even though we were so full at that point. Turns out it was Horchata, a drink made out of ground almonds… sort of like almond milk, but much sweeter and thicker. It was delicious.
Day 2 – Friday
Even though we didn't feel like doing "touristy" type activities, we heard that taking the "tourist bus" would allow us to see the whole city and get the lay of the land. Then we could decide where we wanted to go. It was actually really awesome and relaxing. We sat on it for hours and we got to see almost everything on our first full day. The architecture in Barcelona is like no other, you don't really see that many high rises. It's amazing to see these medieval structures still in tact. I felt like I was on a movie set.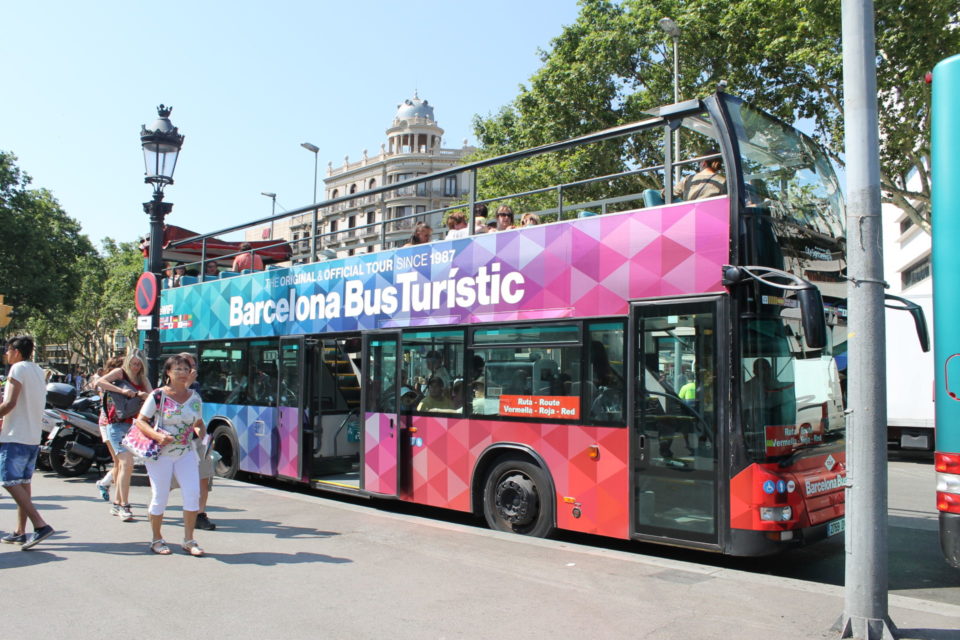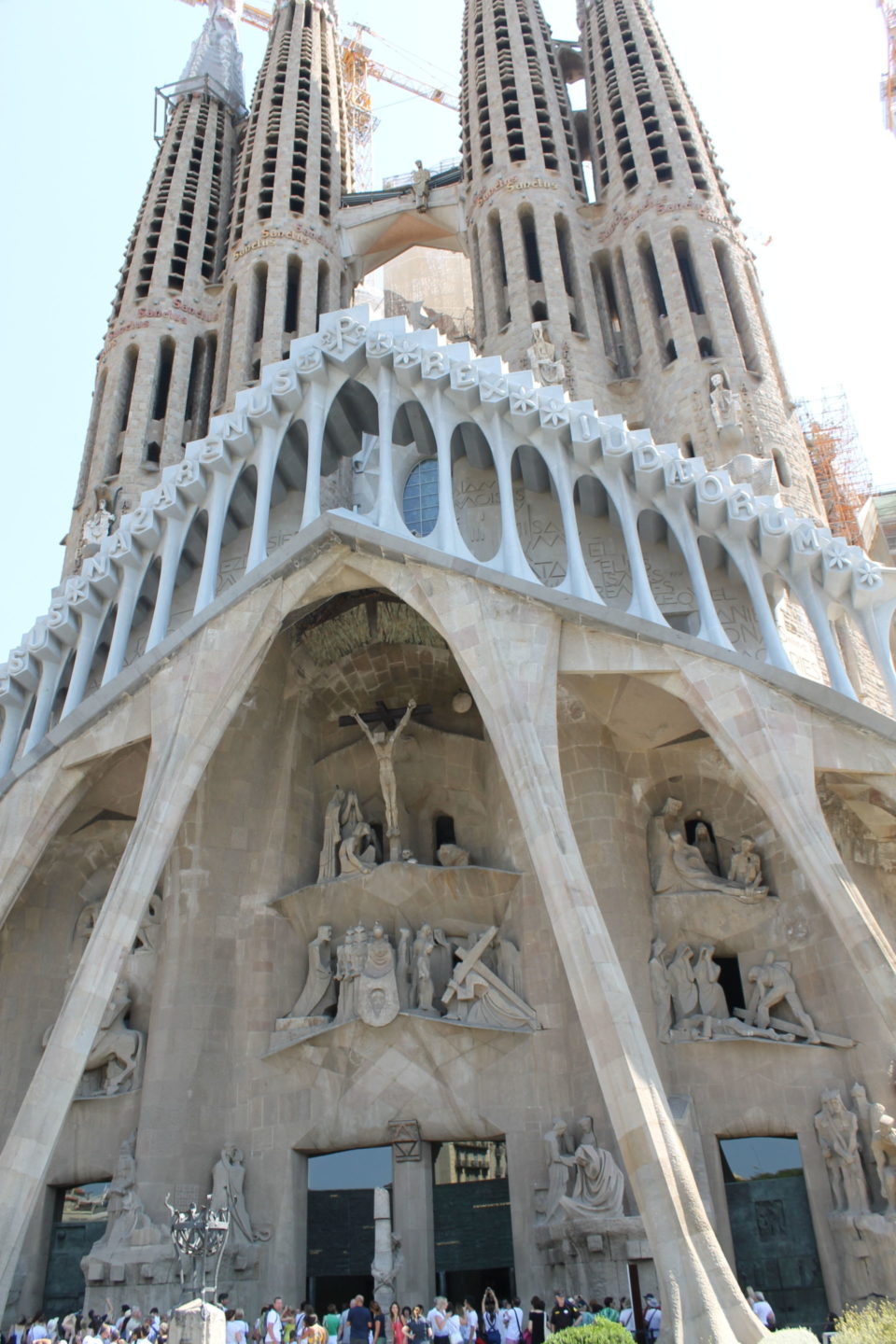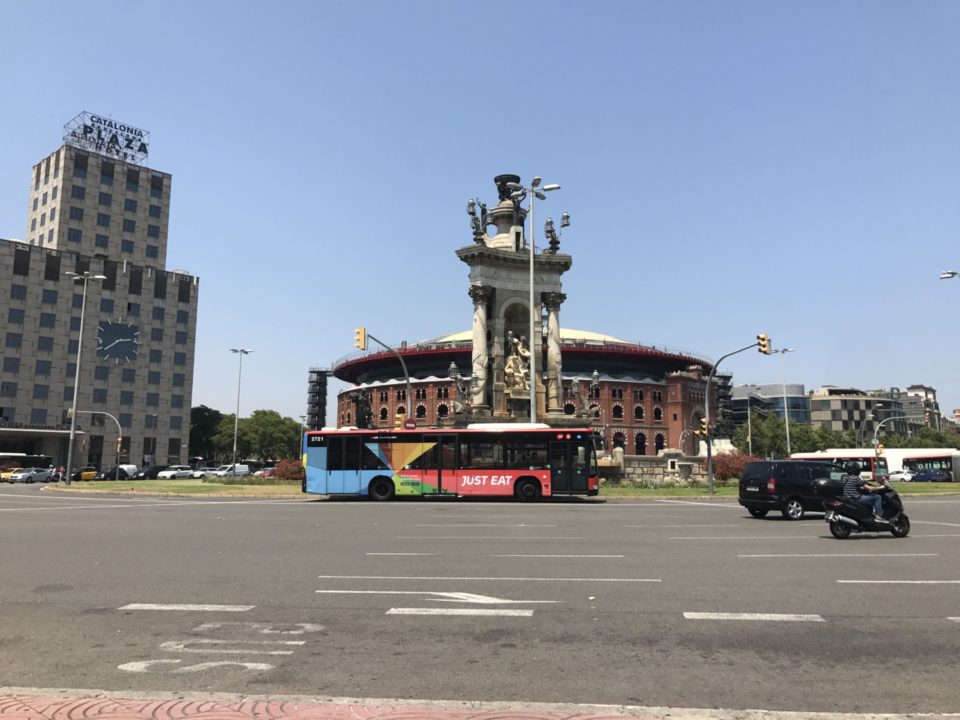 At around 1:30pm, we got hungry and decided to get off the bus at some random place. We found a local tapas place and ordered a Bocadillo, which is essentially a delicious sandwich with some ham, cheese, etc. IT WAS THE BEST SANDWICH EVER. I don't know why. It just was.
After lunch, we got back on the bus and stopped off at Montjuic (aka Mount Jew), how appropriate! We took a table car and explored a castle on top of the mountain. It was breathtaking.
We came home. I changed into my "look of the night" and we went back out to a restaurant called "Cera" located not too far from our hotel. The food was fabulous.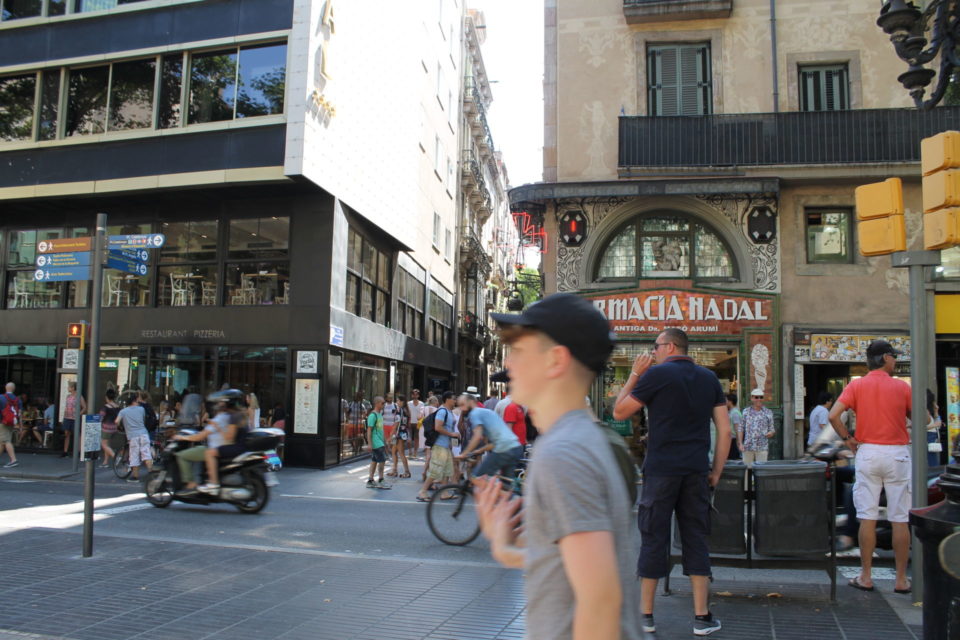 That day happened to be a big festival in Barcelona called the "Sant Joan Festival" which celebrates the summer solstice. We heard that on this day, all the locals head to the beach to hang out, drink, eat, etc.
We decided to go check it out and it was such a fun experience. Thousands of people were out on the beach celebrating! The next morning, Barcelona was pretty much shut down. The whole city was hungover!
Day 3 – Saturday
"Barcelona's signature Catalan Modernism architecture was created by one man — Antoni Gaudí." If you thought you were a hard worker, well you should look into this legend of a man. His structures are scattered throughout the city. We started with one of his houses "La Pedrera" (Casa Mila). Truly remarkable.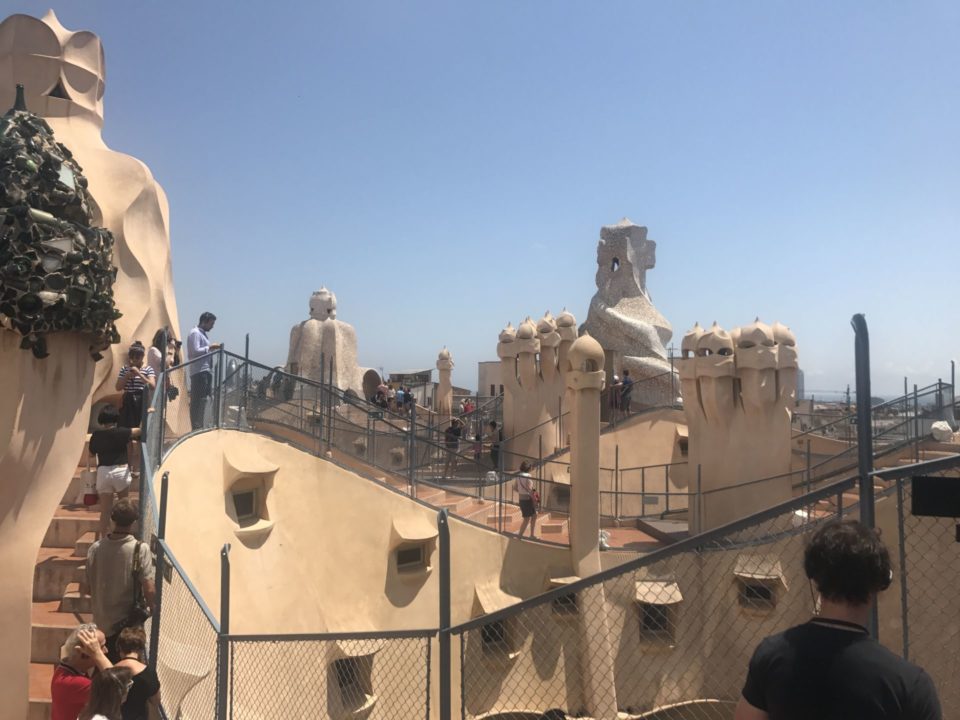 We walked around a little and then sat at a restaurant "Bar Mutt" and had some delicious tapas.
After lunch, we continued our "Gaudi" tour and went to the Sagrada Familia, an iconic Catholic church that has been under construction since 1882 and isn't expected to be fully finished until 2030 (or later). Full disclaimer, I'm a Jew and not the most spiritual person (working on it) and when I walked into this amazing building, I felt something powerful.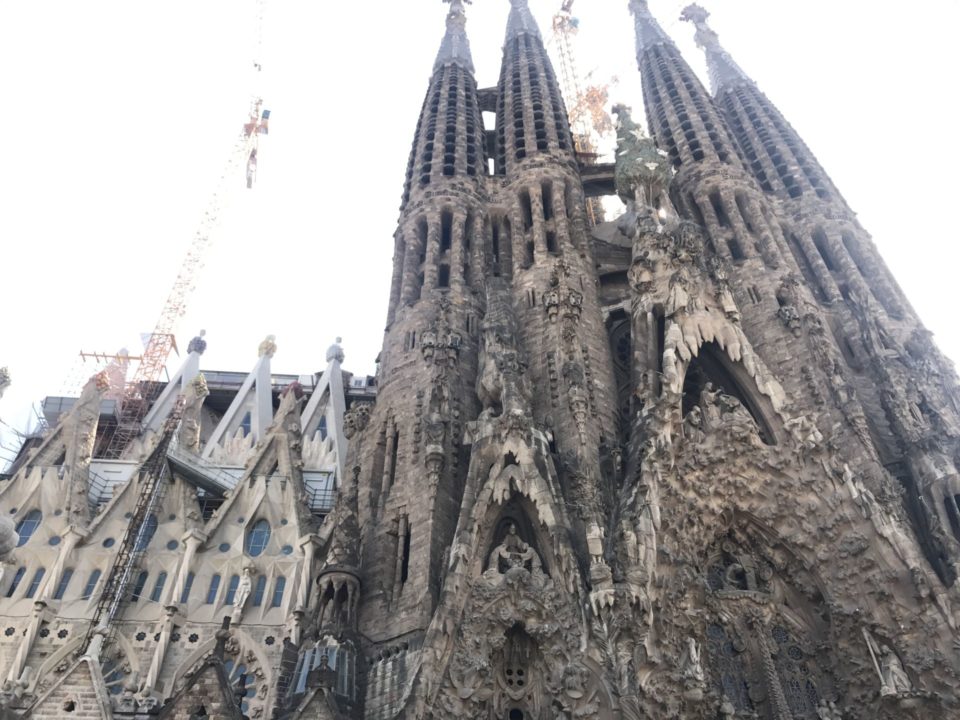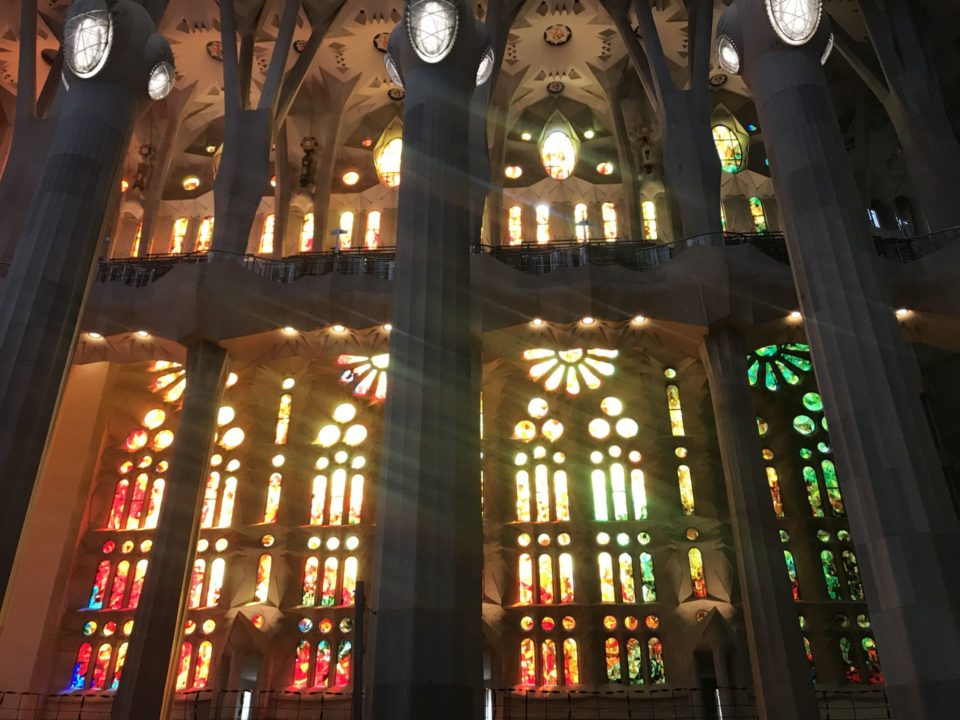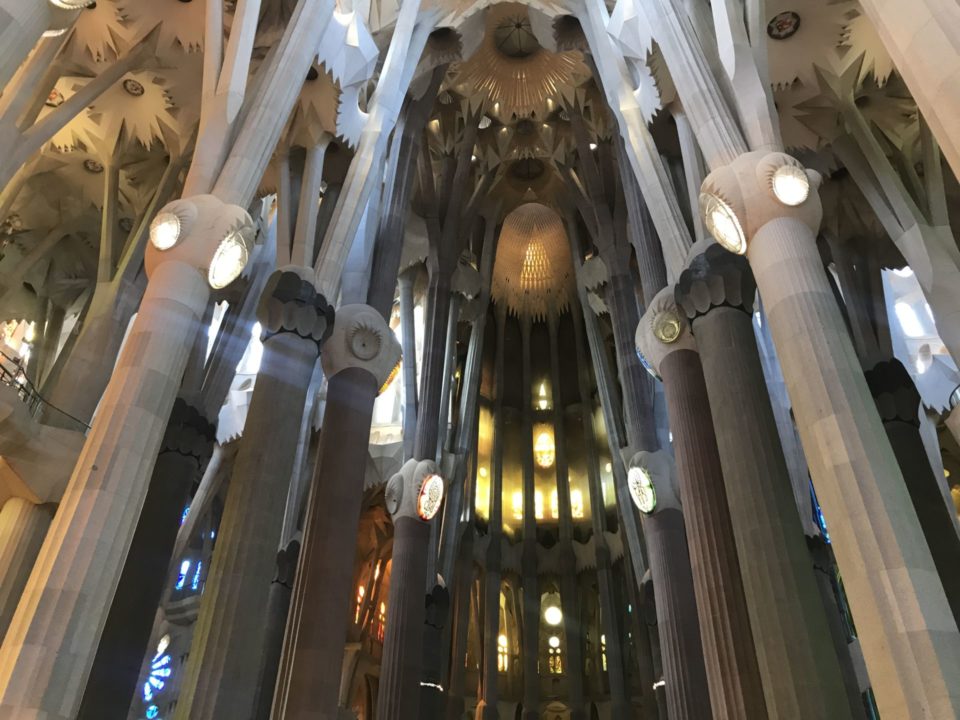 After our tour, we took a cab to Park Guell, which is a park that overlooks the city and was also built by Gaudi. If you're an avid photographer/Instagrammer, this place is heaven for you.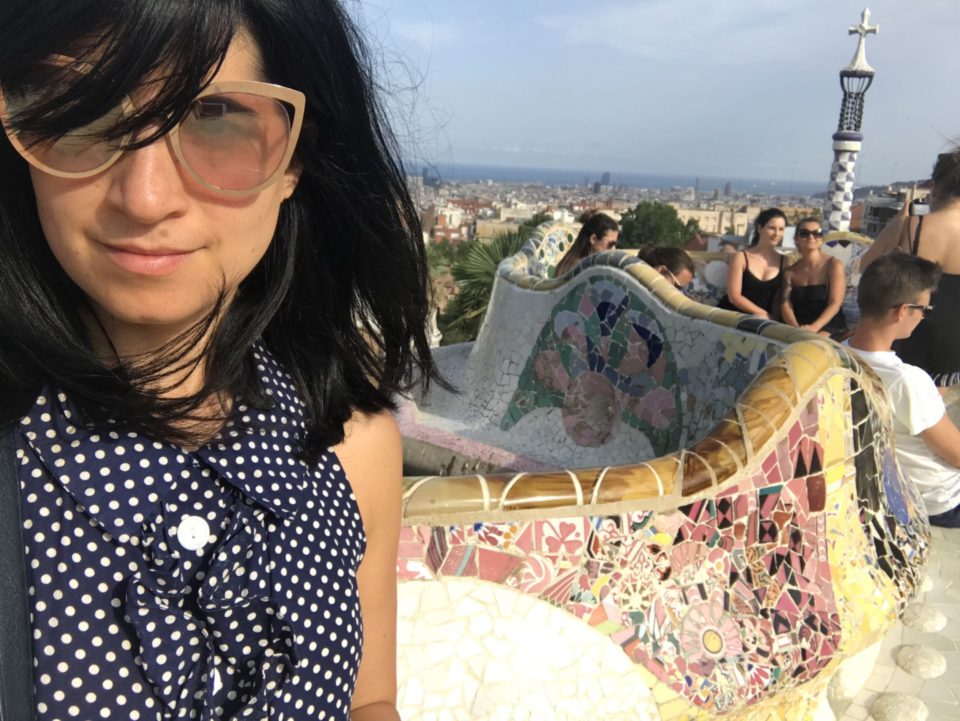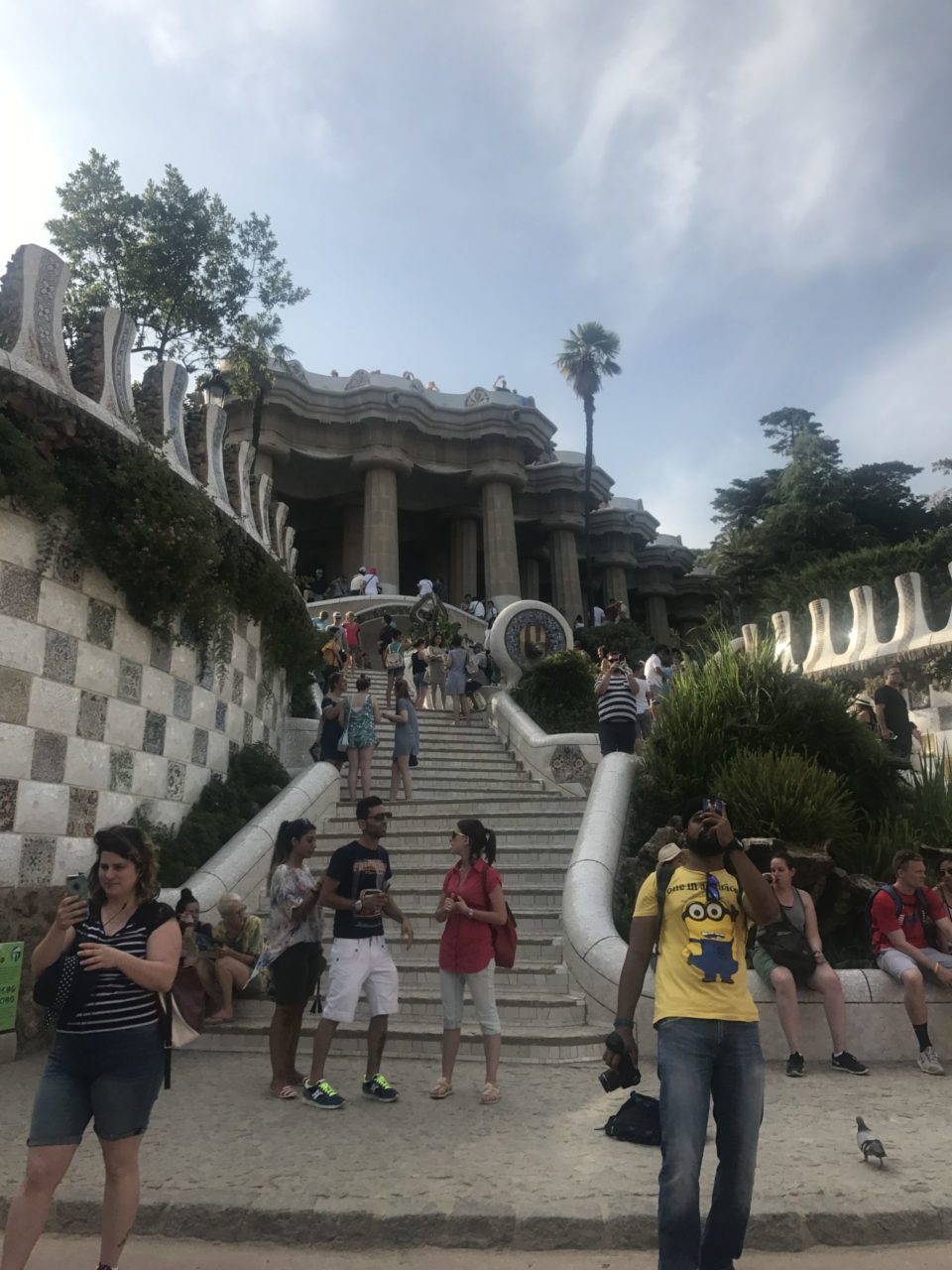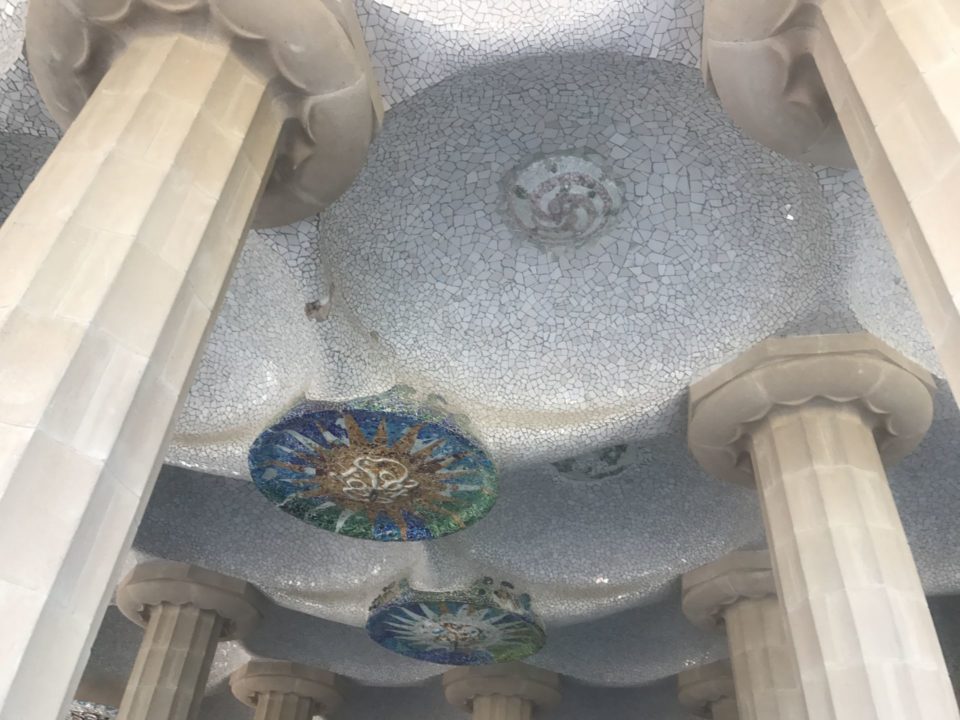 We went for dinner at a cute spot by our hotel called "Dos Pebrots" and you guessed it… DELICIOUS.
Day 4 – Sunday
Everything was closed on Sunday, so we basically walked around all day in various neighborhoods. Went to El Call – Jewish quarter and went in the Jewish museum. Then we checked out the Picasso museum after, walked around El Born neighborhood, and ate more tapas. God, that shit is so freaking good!
We walked around El Born to Arc de Triomf.
For dinner, we headed back to the beach and had a traditional "Fideua" and a lot of sangria.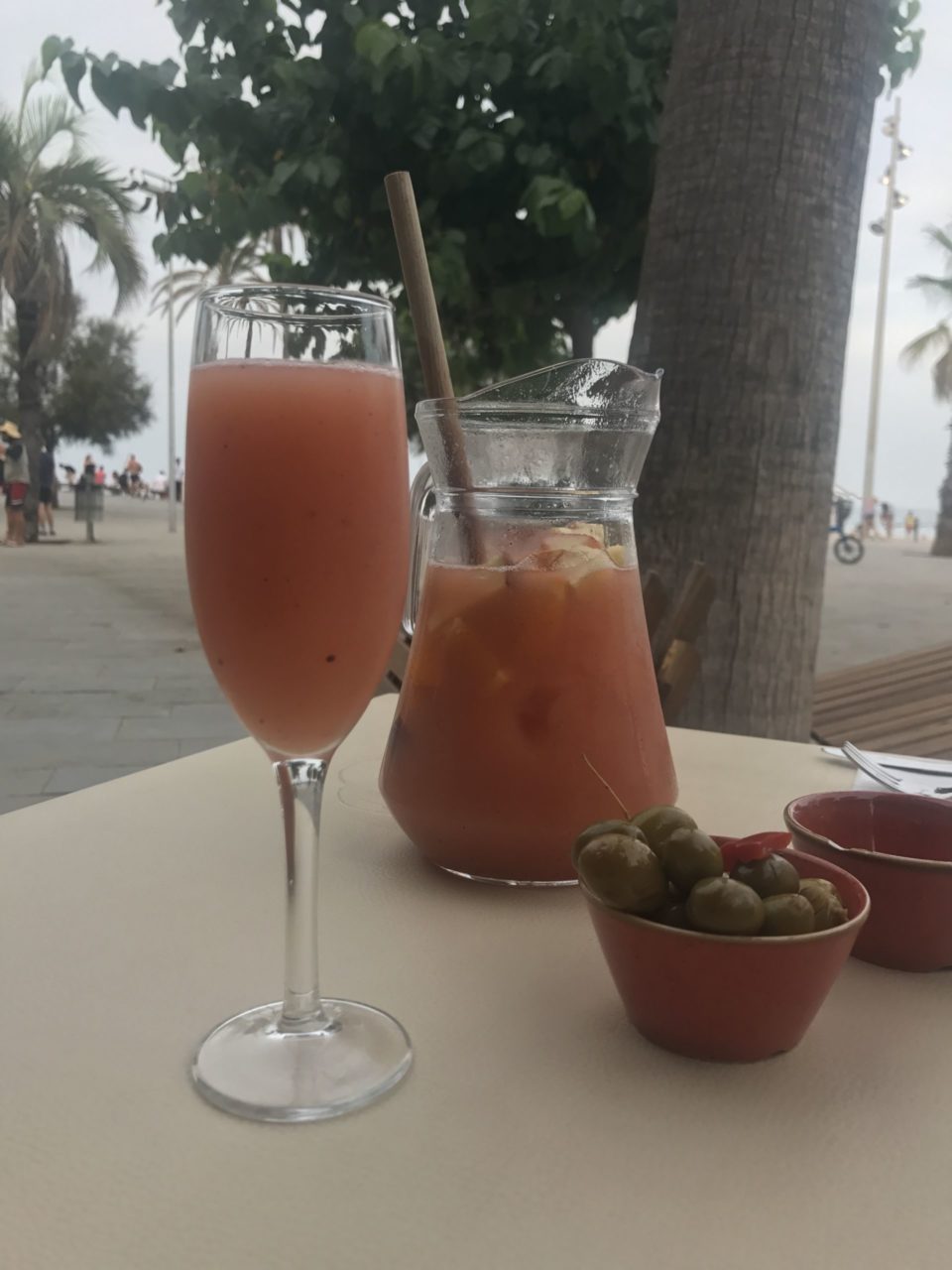 Day 5 – Monday
On Monday, we did a full day trip with an excursion company. We had the most hilarious tour guide! Our tour started in Girona, an old medieval town where they actually filmed Game of Thrones. It was incredible. We walked around the old city and got to learn a lot about Catalan culture.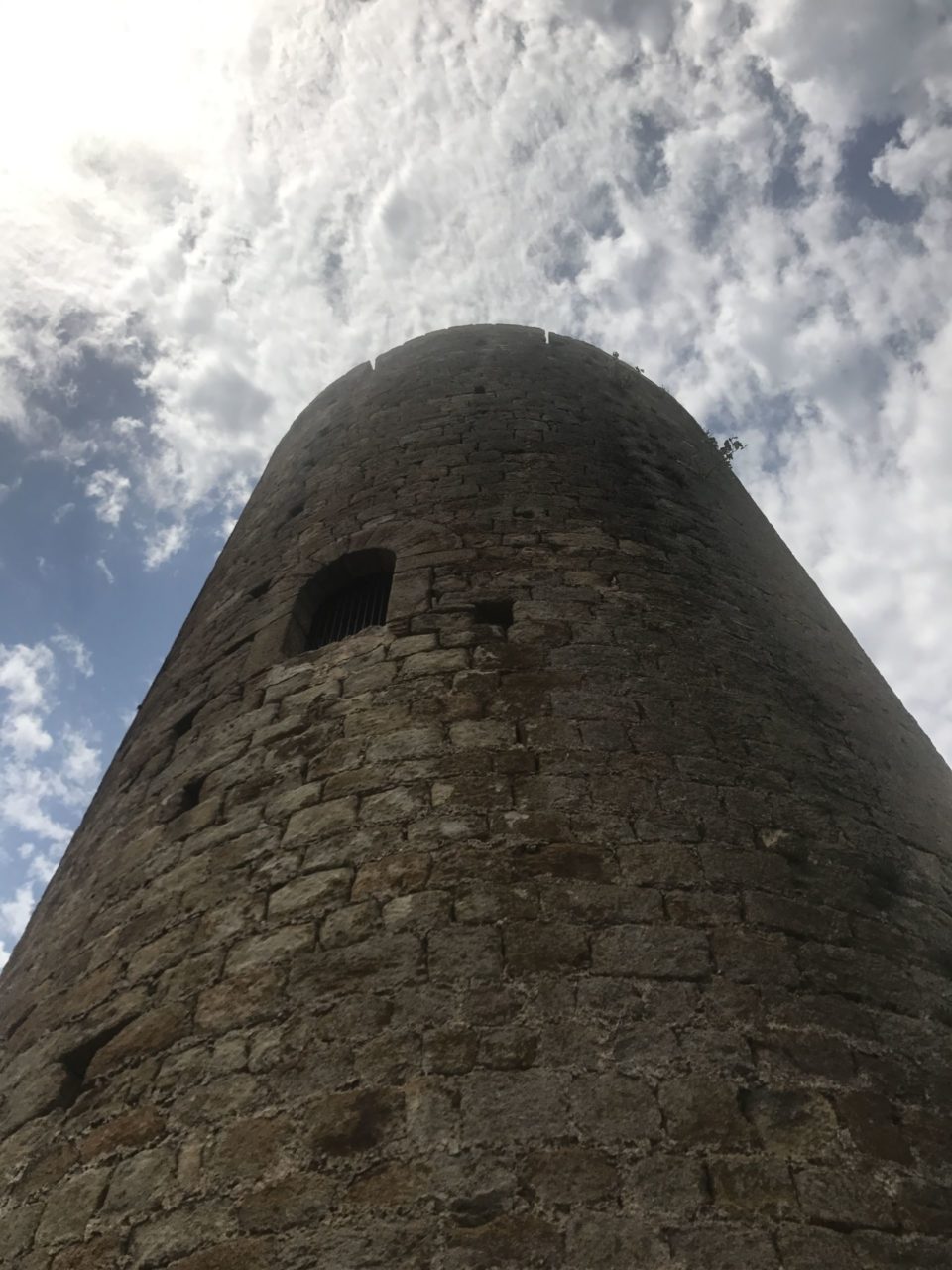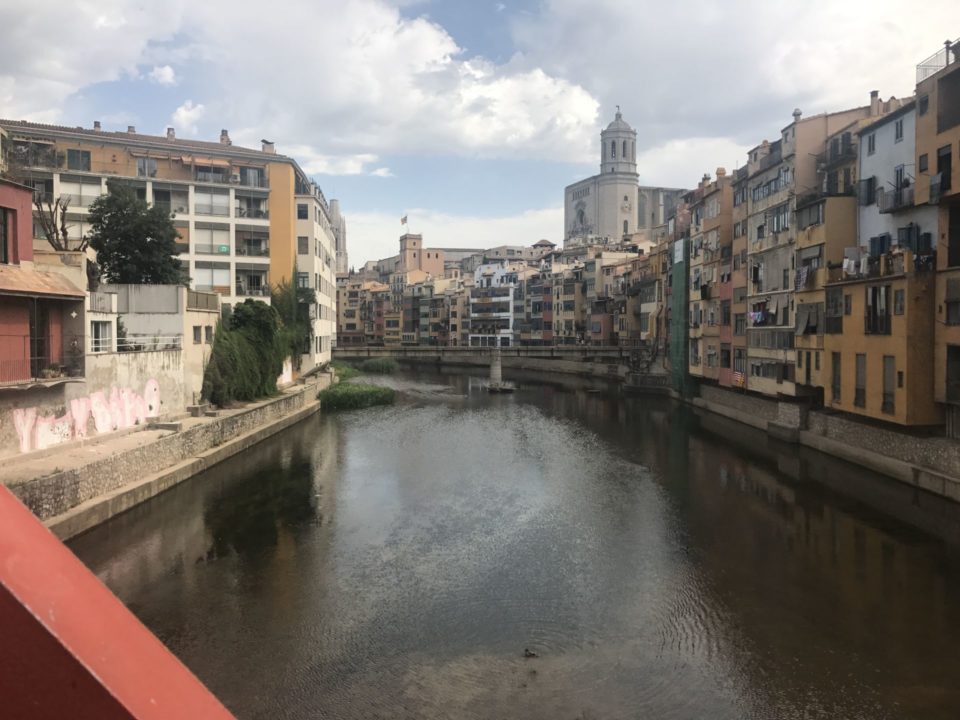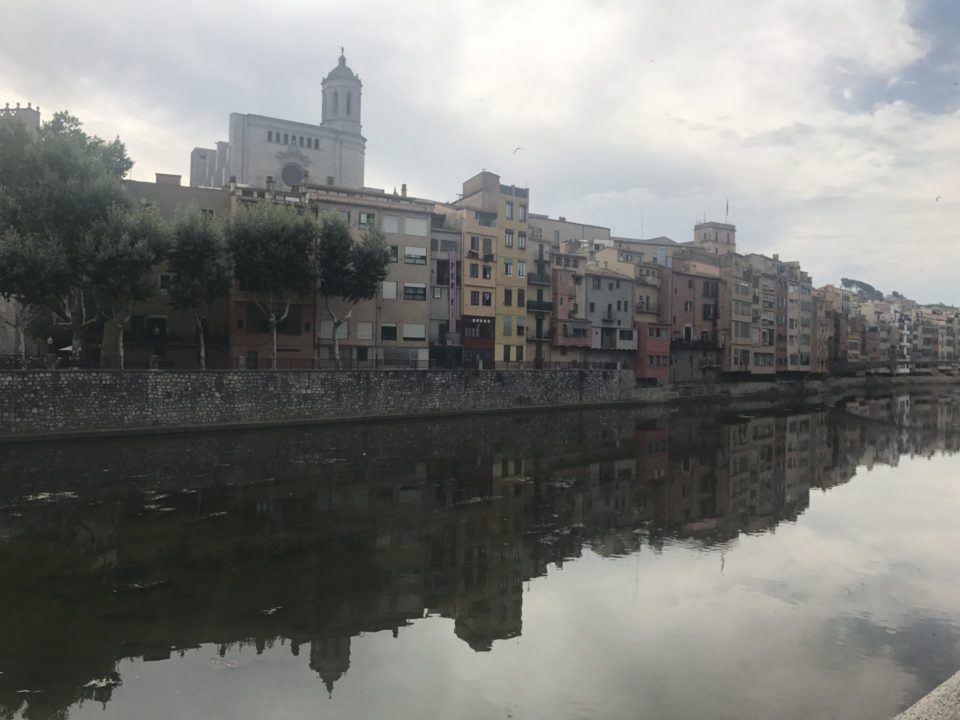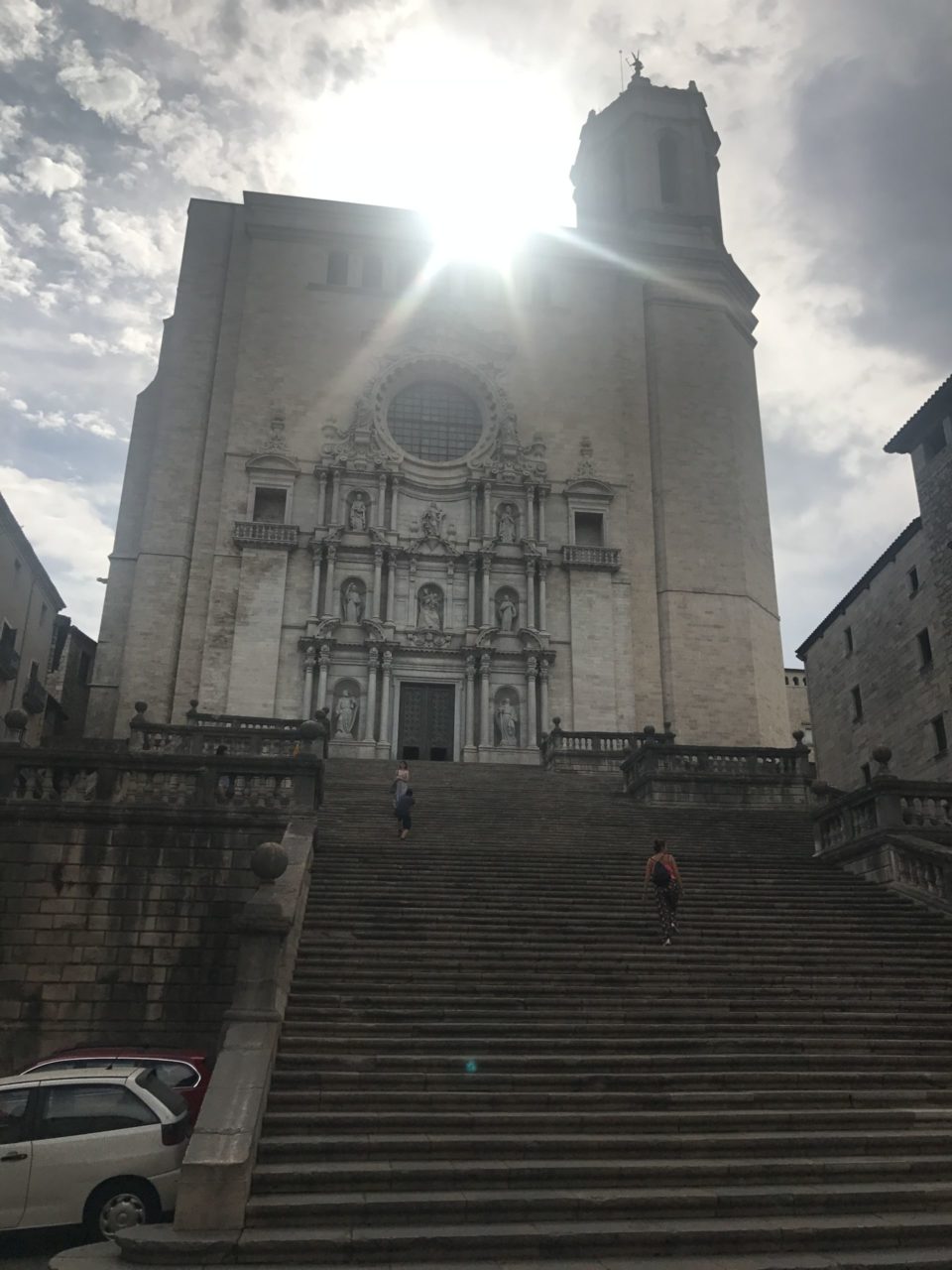 After our walking tours of both Girona and Pals (another medieval town), we went to an beautiful beach in Costa Brava. We had some delicious fresh seafood, and got to lay out on the beach for a few hours. It was literally THE perfect day.
We got back to the hotel a little late, so decided to have a low key meal at a local restaurant called Elisabets.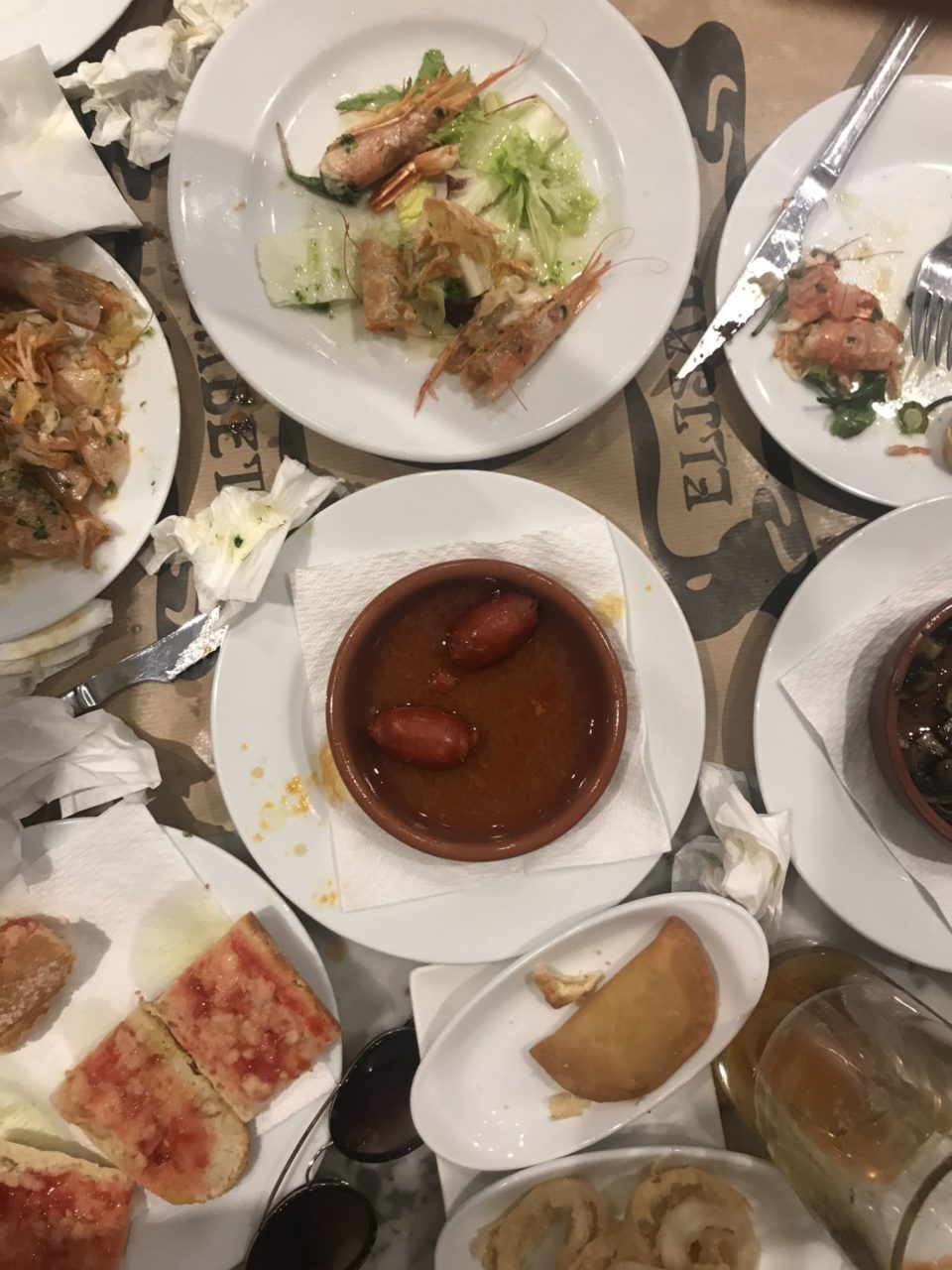 Day 6 – Tuesday
Our last day was spent going to some more spots we didn't get to see or spend enough time in. When I posted a photo that I was in Barcelona, a few people had commented that we should eat at Quimet y Quimet. We went there and had the most incredible food. There are no seats in this place, you eat and drink standing up. Too good. Definitely a must when in Barcelona.
We went to get another Horchata because that shit is amazing. Anyone know where we can get this stuff in the NYC/JC area?! Hit me up.
We came back to the hotel, packed our bags, and for our last night enjoyed a romantic walk around the gothic neighborhood. We heard an opera singer sing in front of a church and, last but not least, had a beautiful dinner at Café l'academia.
---
So you have the rundown of the whole trip.
A few things you might not know about Barcelona
1. It's Skater heaven
Literally everywhere you go people are skating to and from their destination. I've never seen so many skaters in my life! I had no clue!
2. It's a late city
The days start late and end late. You will see kids running around here at 11pm at night. People also eat dinner very late. If you go to a restaurant at 6pm it's empty.
3. Everyone is so friendly and calm
Coming from New Jersey to Barcelona was sort of a culture shock. We weren't used to people being so nice and patient. The people in Barcelona are so incredibly friendly and nice. The whole time we were there we felt extremely welcomed even though we are probably annoying tourists to them.
4. You don't need to really tip
We did anyway, but apparently you don't need to, they don't expect tips. We read that wait staff and bartenders get paid more.
5. Eating food is an event
People take their meals here seriously. Every meal/dinner we had was a whole process. I would say over 2 hours long. You learn to really appreciate food when your eat it slowly and enjoy every bite. You probably also eat less!! We ate so much on this trip and surprisingly didn't gain any weight!
6. People are not staring at their phones
The first thing we noticed is that people are just not on their phones. In comparison to people in the US it was a huge shock to not see people on their phones… at dinner, on the street etc. I sort of felt like we were back in time. It made me realize how much I spend on my phone. That I should just put it away and enjoy the moment.