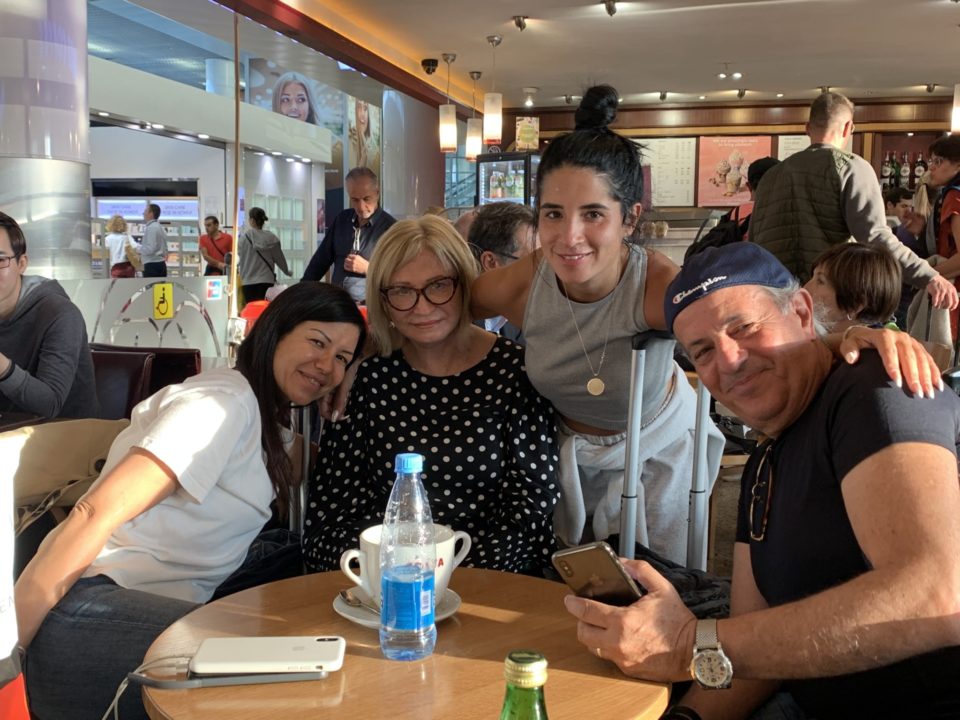 Right before leaving for my trip to Greece, my parents were here in Jersey City visiting and briefly mentioned they were going to Moscow with my sister and my aunt… Um, hi? What about me? Being the youngest in the family and used to feeling left out, I put my foot down and said, "I'm coming, too WTF". They said they didn't think I would want to travel so far away for only 4 days. Well, they where wrong. Like, do they even read my blog?
I went on Expedia and found a hotel and flight package for $1300. Done.
Let's backtrack a little. Why Moscow? My mother is half Russian, she grew up in a Russian home, speaks Russian, cooks Russian, etc. My father used to do a lot of business with Russians back in the day and would travel to Russia often (don't ask questions). We also happen to love vodka and Russian food very much.
Funny thing is, Moscow was on my bucket list but not necessarily a priority. So now, given my family was going, it was the perfect opportunity to go while also spending much needed quality time with my family. Dad was excited he would have a drinking partner.
What I didn't know when booking my ticket was that I needed a Visa to get into Russia, which was a huge pain in the ass and expensive. Because of my limited amount of time, I had to pay an agency to take care of it. Here is a site that breaks it down for you, so please read it before you book. It could take about a month to get your visa.
I made an extensive itinerary for me and the family of top things to do and check out. Unfortunately, we weren't able to accomplish everything we set out to do because when you travel with 7 people, it's impossible to get anything done. That being said, we had a blast. We were all super surprised by how much fun we had and really didn't expect to have the time we did… But we are a pretty fun family, so it's to be expected! Moscow, you're pretty dope, not gonna lie.
Where to Stay
Most of Moscow's sights are situated in the City Centre. We stayed at a Mariott Courtyard, which was centrally located and within walking distance of all the top spots. It's not the cutest or most chic, but you're most likely not going to be spending a lot of time in your hotel anyway.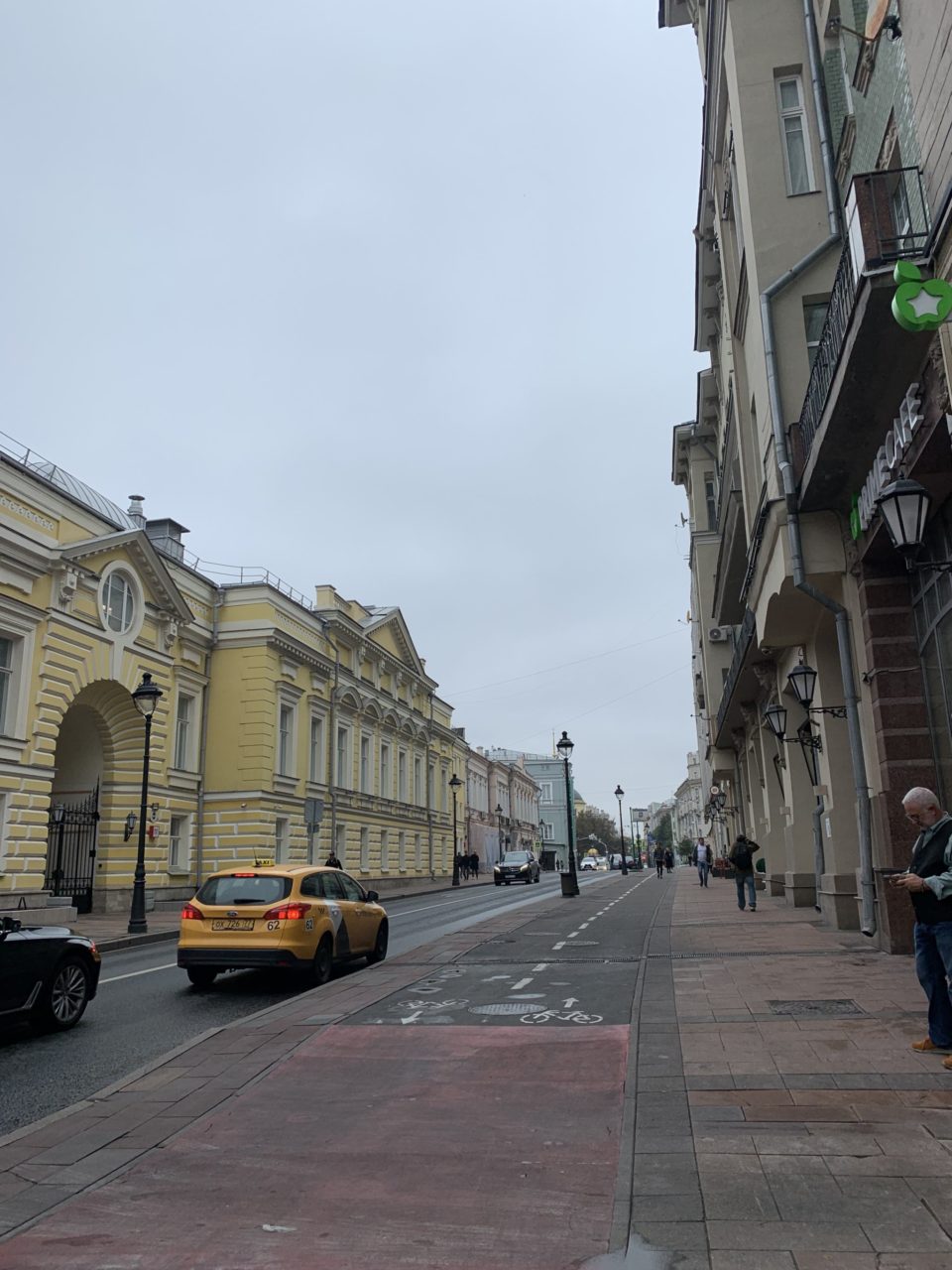 How Many Days?
4 days was a little aggressive. I could have definitely stayed a few more days exploring, as well as head to Saint Petersburg (I hear it's incredible). That being said, you can do a lot in four days. We were a large group and we managed to see almost everything.
Is it expensive?
Surprisingly, it wasn't expensive! We ate at 5 star restaurants and it was very well priced; under $70 per person and I'm talking drinks, caviar, the works. As I mentioned, I got a hotel and flight package for 1300, and the flight was direct.
Getting Around
Top Things To Do in Moscow
1. Red Square
The Red Square should be your first stop, as this is the most visited attraction in Moscow. It is surrounded by sites that are a must visit! (see below)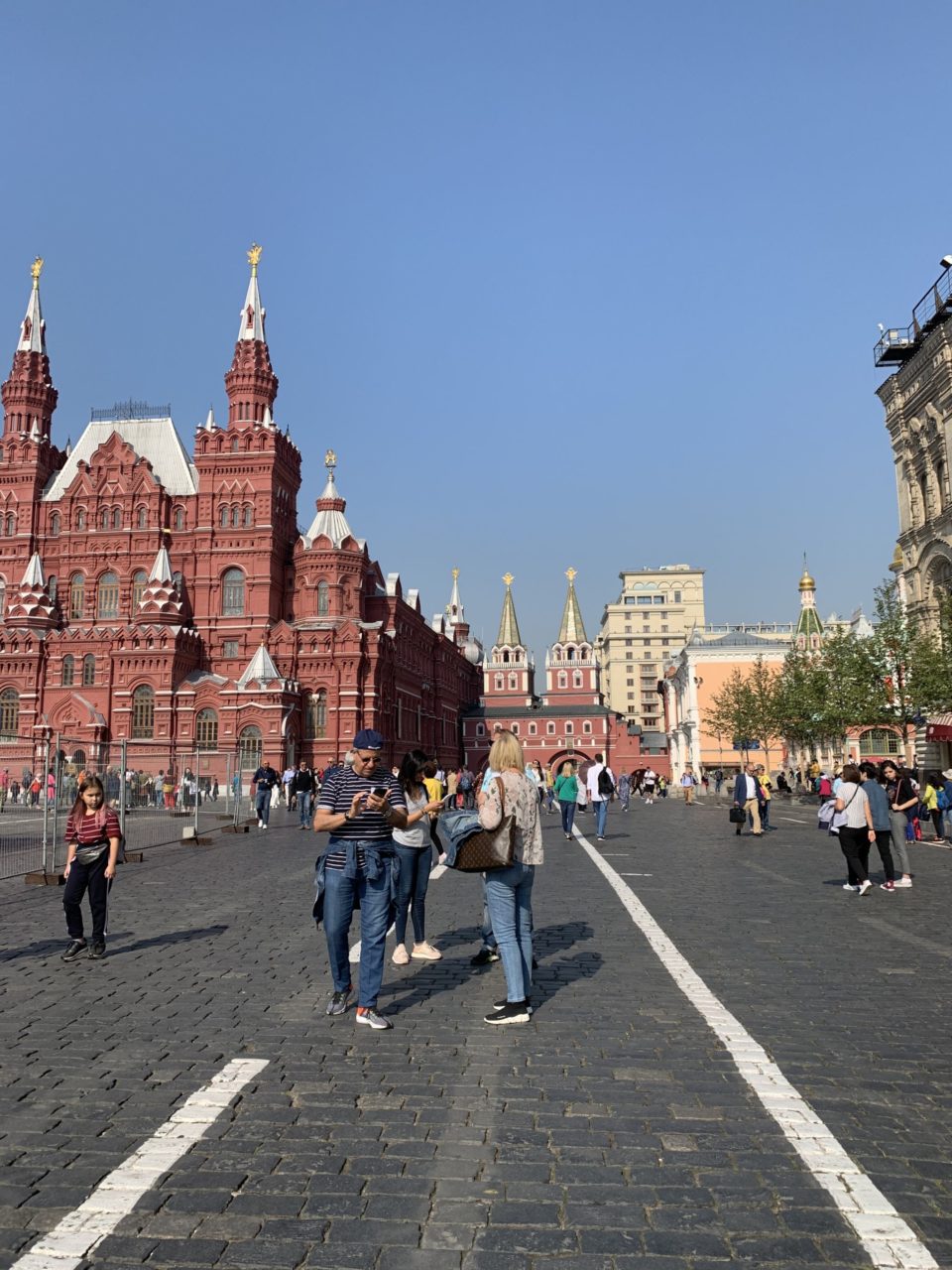 2. St Basil's Cathedral
The most instagrammed building in Moscow, and rightfully so as it is considered the symbol of Russia. It is located in the Red Square in Moscow and is no longer a church.
"The onion-shaped domes were designed to make the building look like the shape of a flame on a bonfire. The cathedral was commissioned in the 1500s by Ivan the Terrible and according to legend, the Tsar thought it so beautiful he ordered that the architect be blinded so that he would never surpass this creation" – Culture Trip.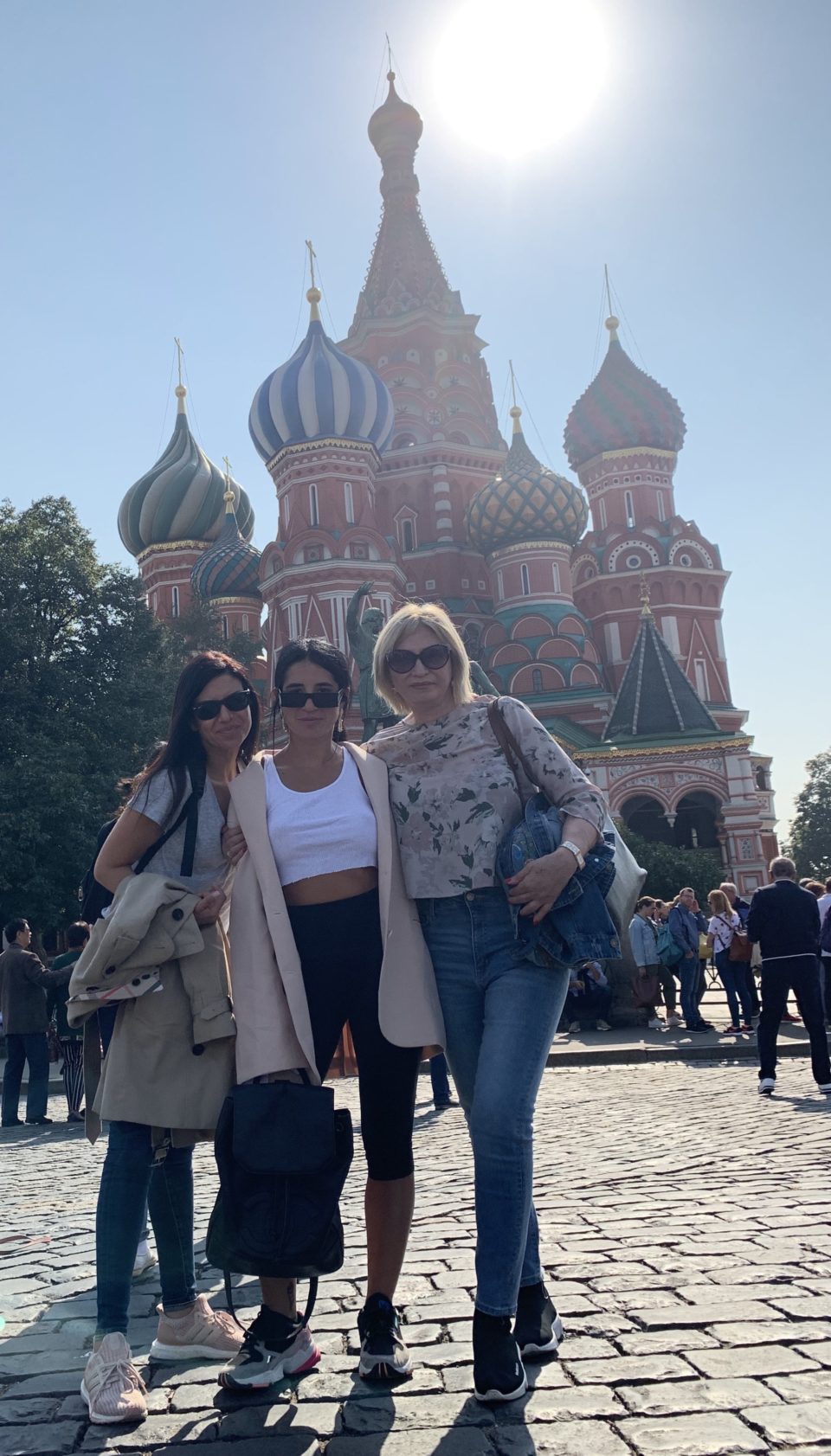 3. Lenin's Mausoleum
This is also located in the Red Square, and it's the attraction we opted out of because, well… it's where the preserved body of Soviet Leader Vladimir Lenin is on public display. Yep, his embalmed body is just chilling inside this building, I am pretty adventurous, but this was a no for me.
If you don't want to go, but want to know what it's like, here is a great piece on CNN travel.
4. The Kremlin
Regrettably, I did not spend nearly enough time exploring the Kremlin.
"The Moscow Kremlin is a fortified complex in the center of the city made up of more than 15 buildings, 20 towers, and more than 1.5 miles of walls that are up to 21 feet thick. It's the official residence of President Vladimir Putin, although he doesn't actually live there"- Business Insider.
There are museums, cathedrals, gardens and more. We walked around the buildings, but didn't get a chance to go deeper inside. If you travel to Moscow, make sure you spend a few hours here. All the blogs and travel book I read recommended you can spend 1-2 days getting lost here.
5. GUM Department Store
Part cultural architectural attraction, part fashion hub. The GUM is the most expansive and stunning mall I have ever seen in my life. Built in 1890, this mall houses some of the most high-end boutiques: Prada, Gucci, Chanel, Manolo, all my friends are there. Even if shopping is not your thing, I highly recommend checking it out.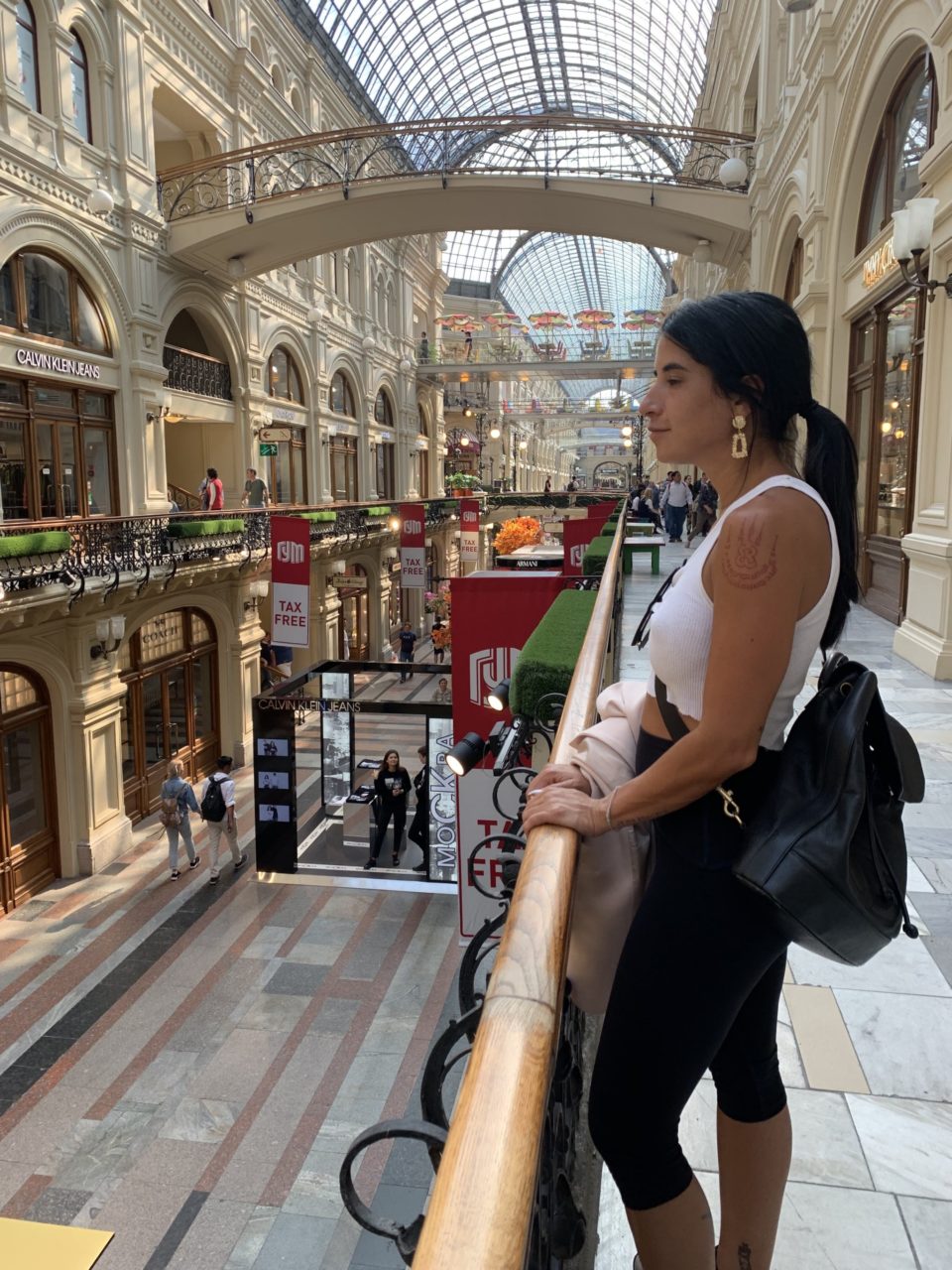 6. Arbat Street
This is the Times Square of Moscow, a tourist hot spot but still def worth a visit. Cafes, souvenirs shops, street performers, you know the drill.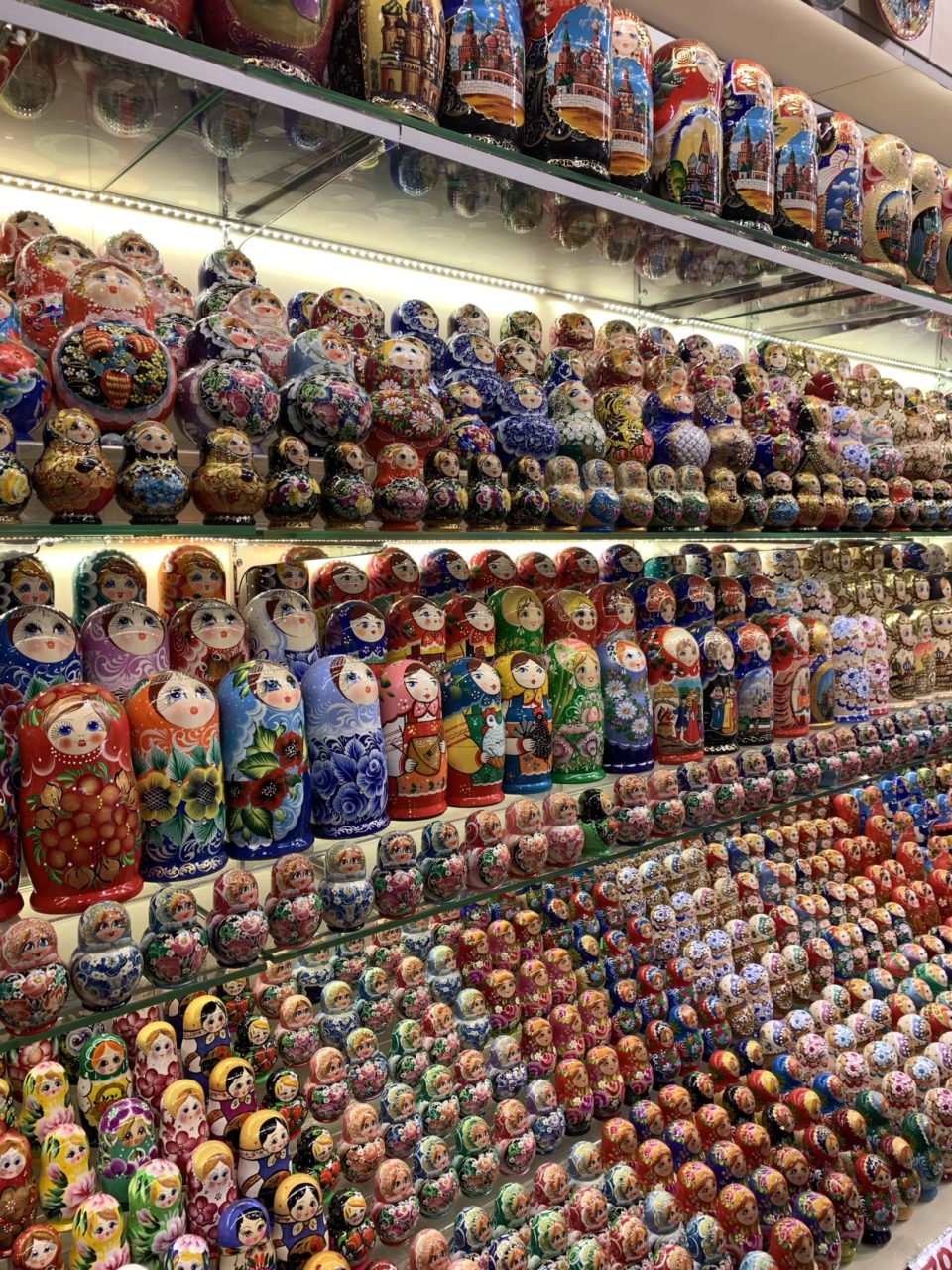 7. Tretyakov Gallery
One thing I've always known growing up in a half-Russian household is the importance of arts/culture/music in all Russian households (my mom made sure to instill that onto us as well), so it's not surprising that Moscow has an insane amount of museums and galleries. The Tretyakov Gallery is home of the largest Russian art collections
"Here you can see icons including Rublev's Trinity, and pre-revolutionary masterpieces such as Girl with Peaches by Valentin Serov, Demon by Mikhail Vrubel and Rooks have Come Backby Alexei Savrasov"- Culture Trip
8. Puskin Art Museum
This was one of the highlights of my trip for sure, and one of the most amazing museums I've ever been in. Definitely don't skip this one. The Pushkin Museum contains art of European works, including masterpieces from ancient civilizations, the Italian Renaissance and the Dutch Golden Age. We left the men on the trip at a bar and we got lost here for a few hours. It was fantastic. I also made some memes from some of my favorite pieces.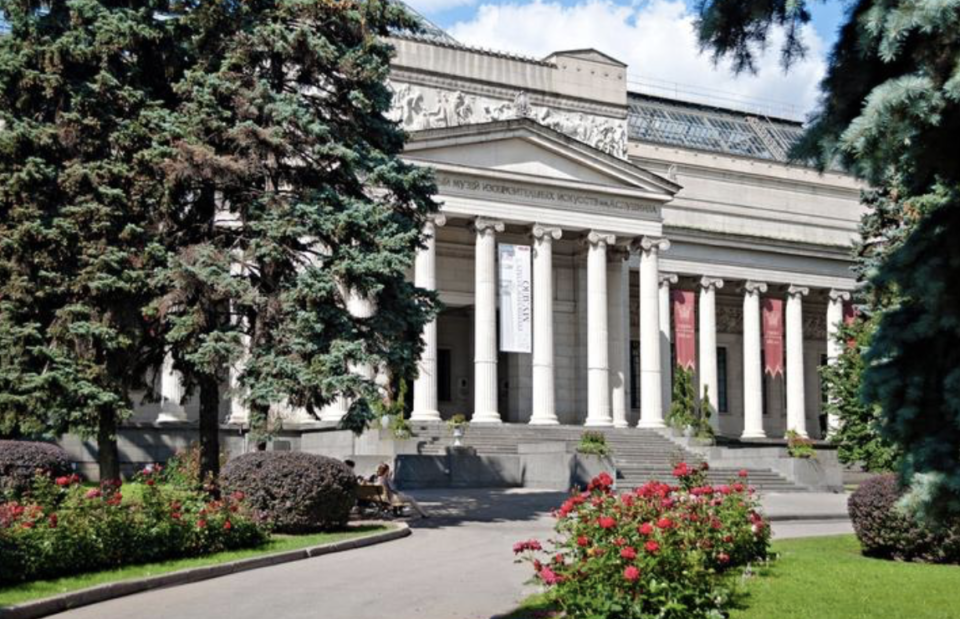 9. Gorky Park
The Central Park of Moscow. Cleanest park I've ever seen in my life, it's super pretty! If you use one of those hop-on/hop-off buses, you can stop for a quick stroll and knock it off your list!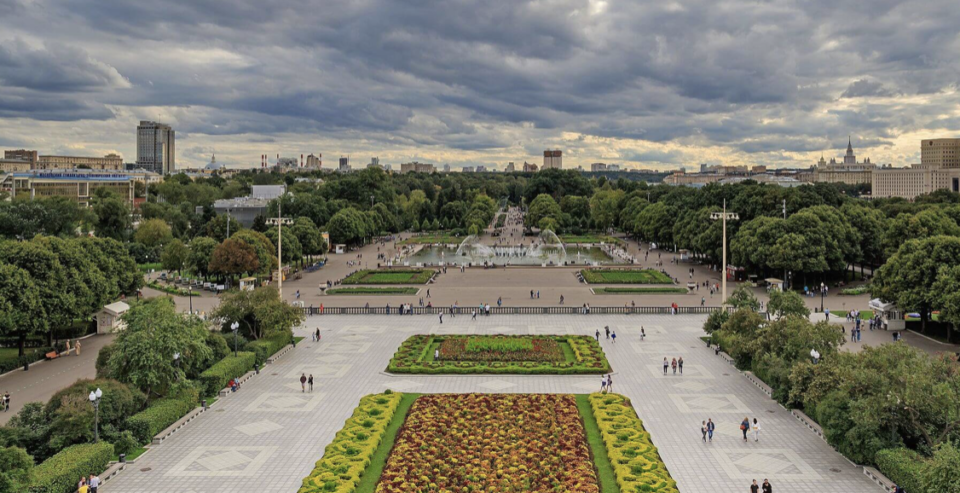 10. Bolshoi Theatre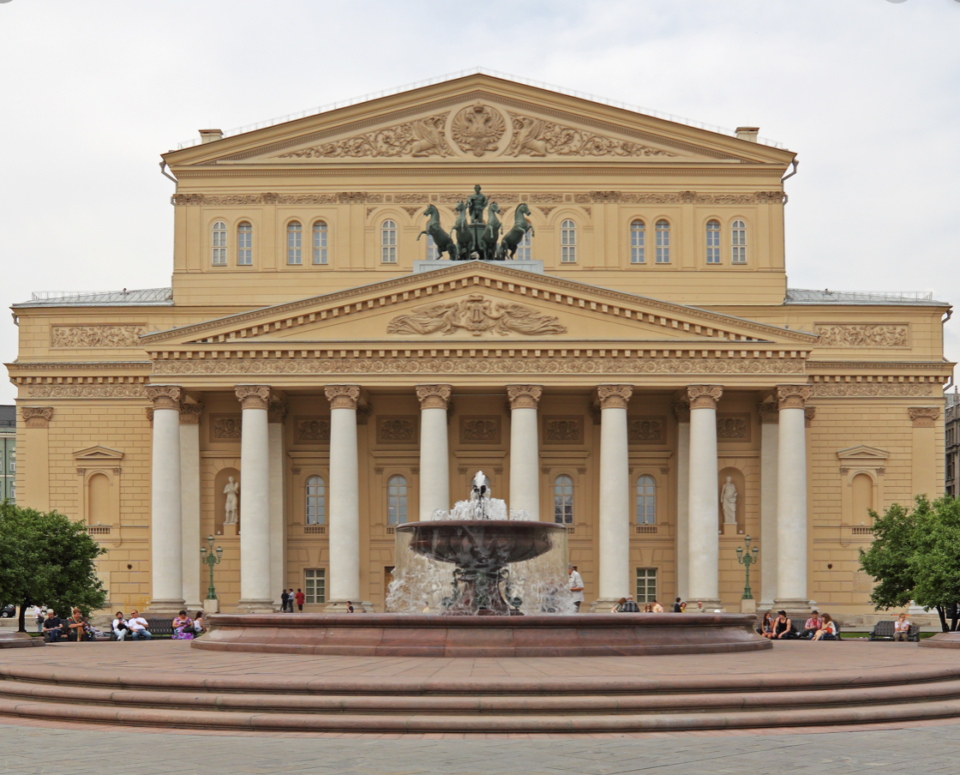 11. Moscow Metros
The Moscow Metro system puts all of us to shame, the Path, the NYC Subway, even the Montreal Metro (where it's so clean you can eat dinner off the floor). The Moscow Metro is so grand and extravagant that there are tours for tourist to tour them. Here is a great article that talks about the history and architecture of the Moscow Metro.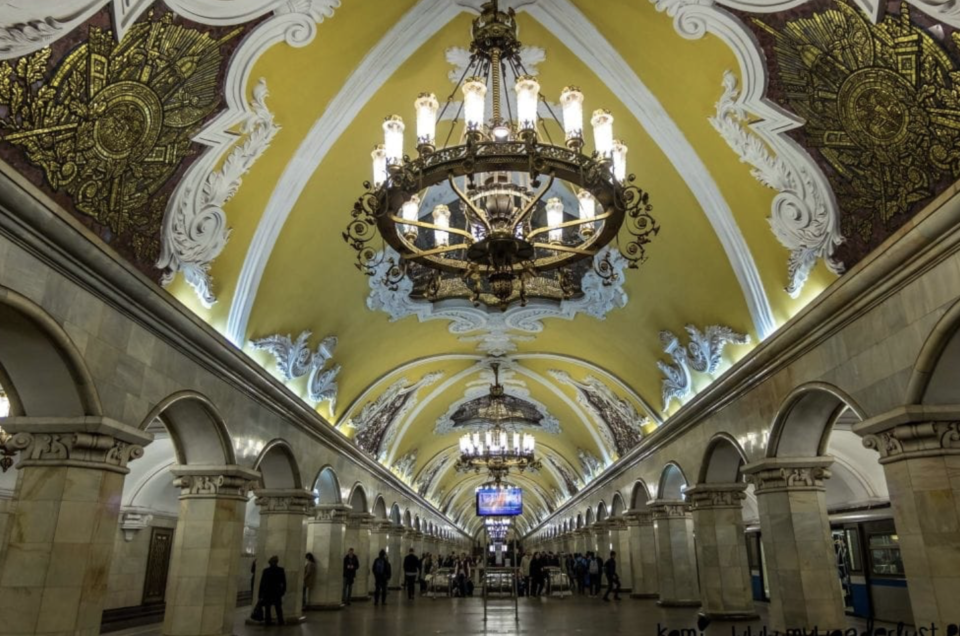 Where to Eat
We did not have one bad meal. Not one!! In all my trips, there's always one or two spots where I'm like "meh." But on this trip, every spot we went to – even the random ones – were FANTASTIC. We were all pleasantly surprised, as we expected the Russian food to be typical Russian food aka heavy on the meat and potatoes, borsht, pierogies. Which is really good, don't get me wrong, but it wasn't the focus of our meals. I did some research and wanted to try a few places that I read in food blogs as well as recommendations from chef friends. These spots are a MUST, especially Pushkin Cafe and White Rabbit.
You must make a reservation, in advance at all these locations.
Pushkin Cafe
Yes this is the go-to tourist spot, the go-to insta famous blogger photo opportunity place, all that being said, an absolute must. Everything from the interiors, to the service, to the food and drinks, it was all just so perfect and whimsical. I will let the photos do the talking.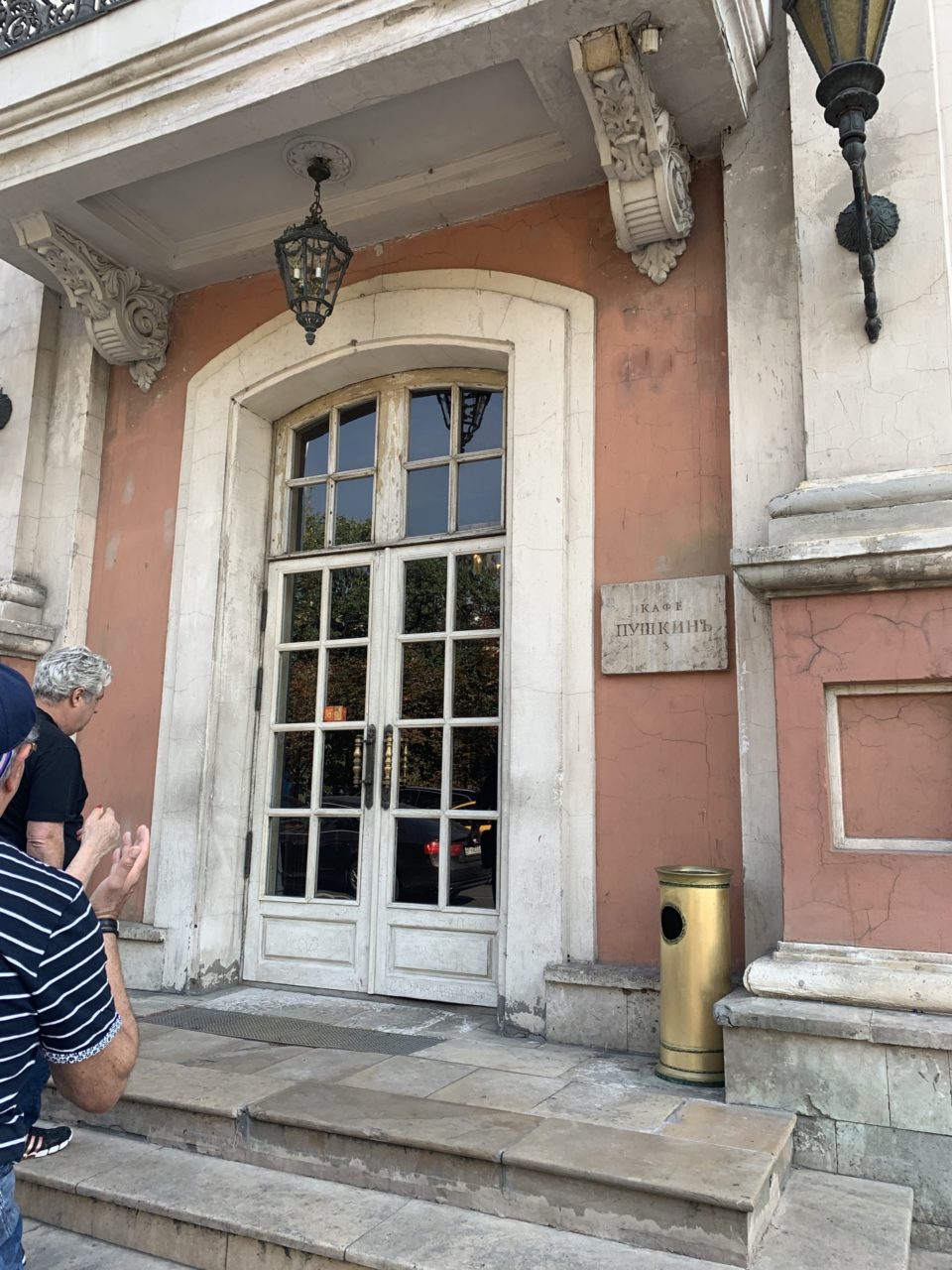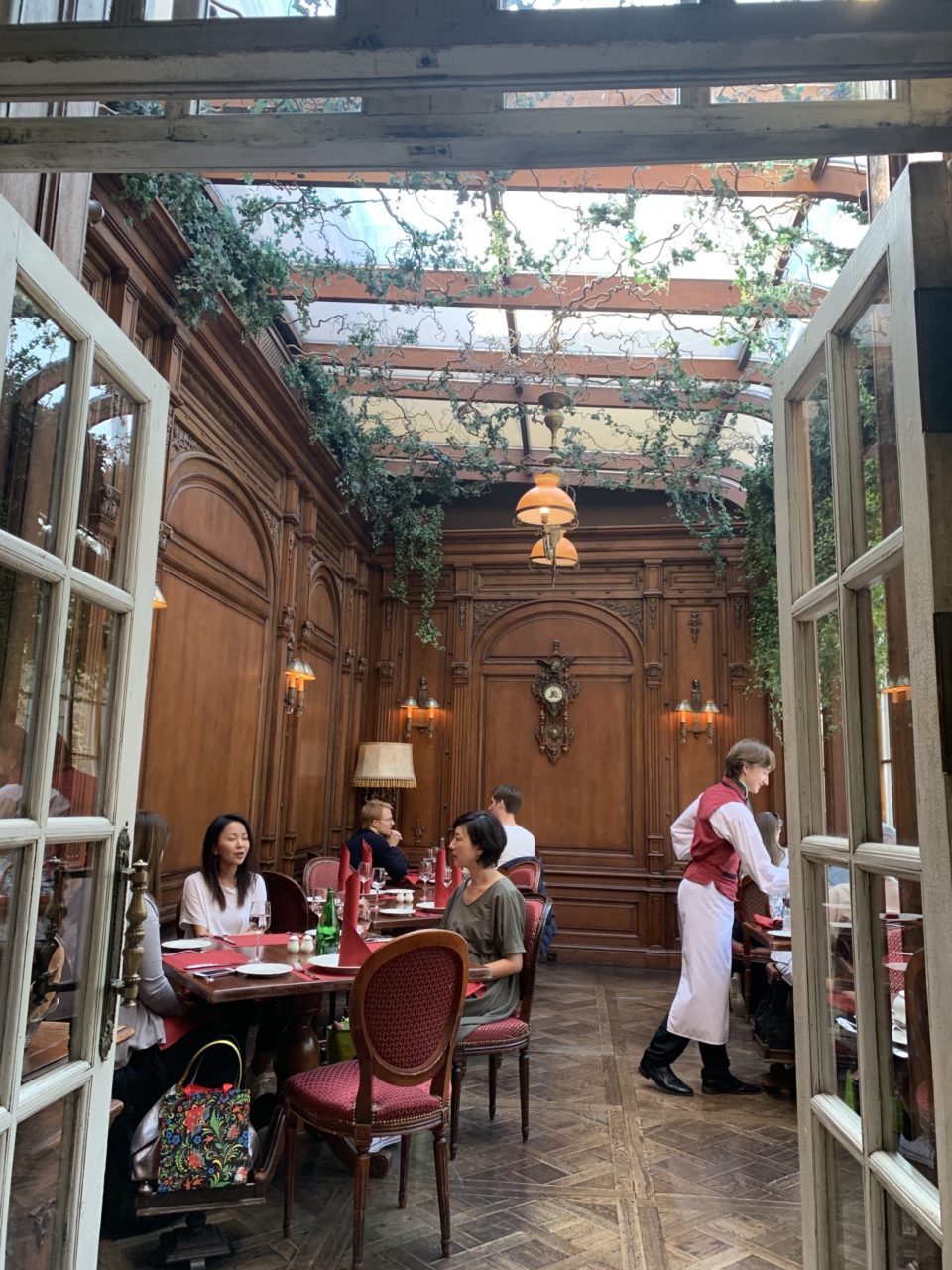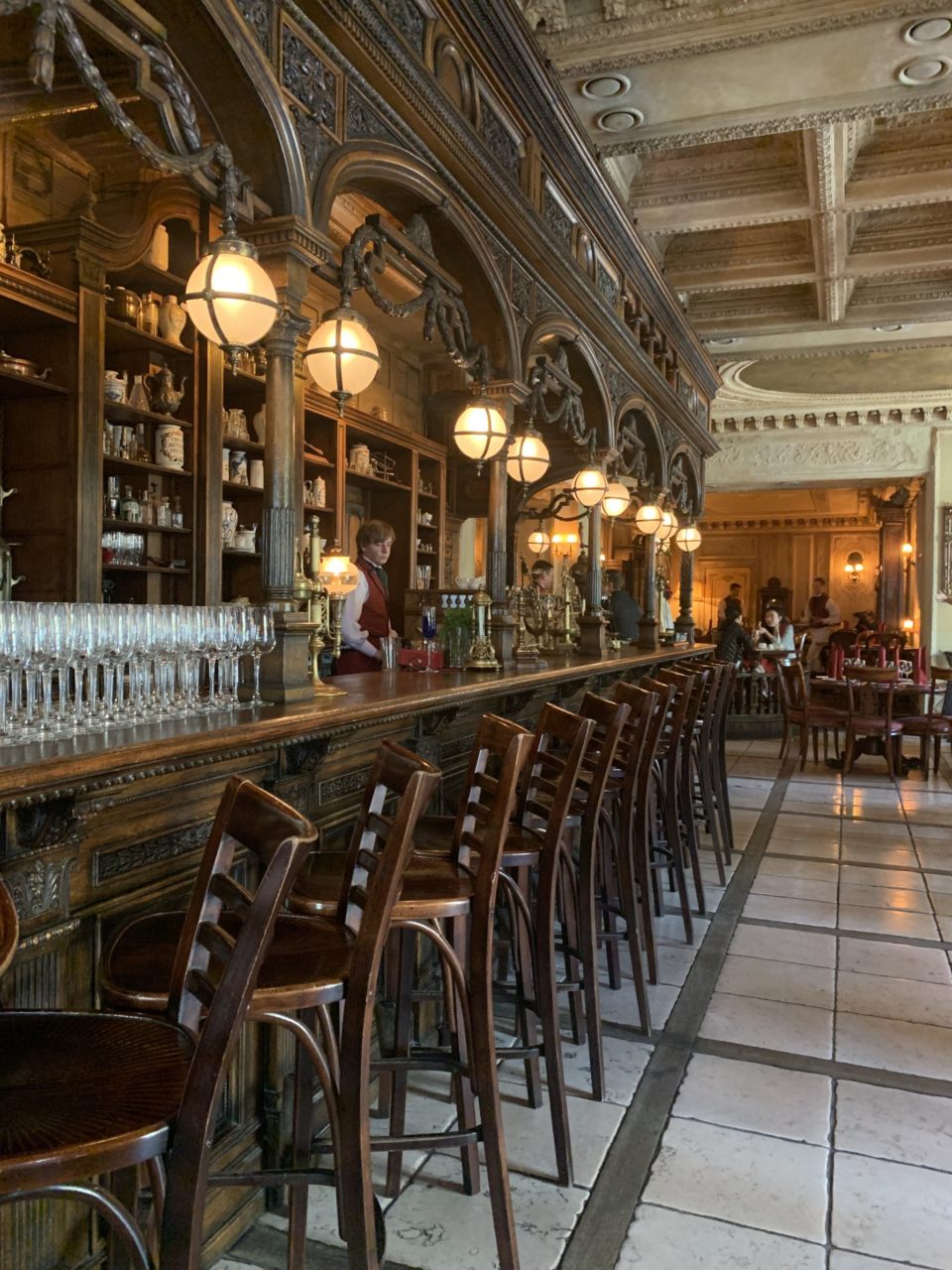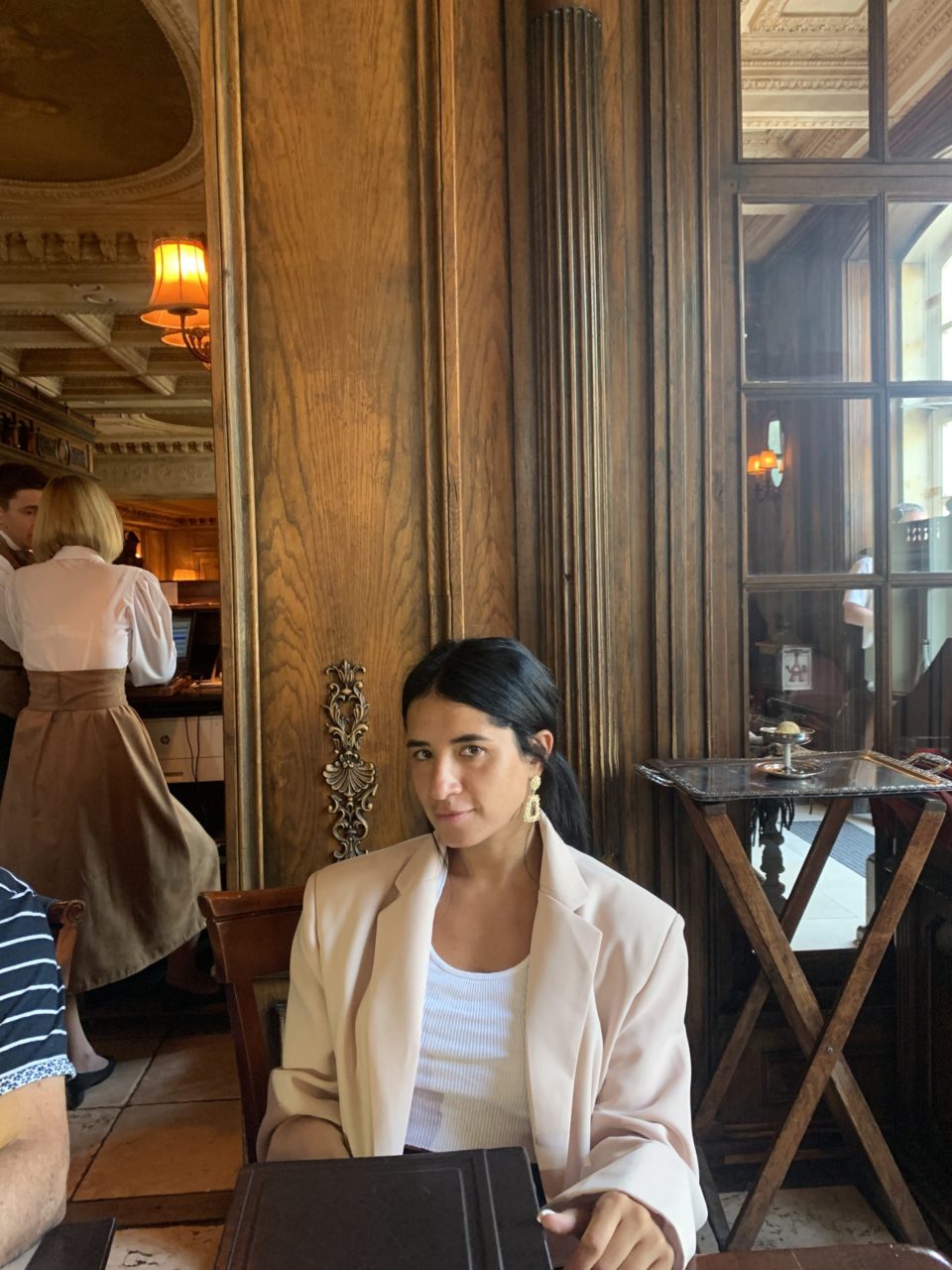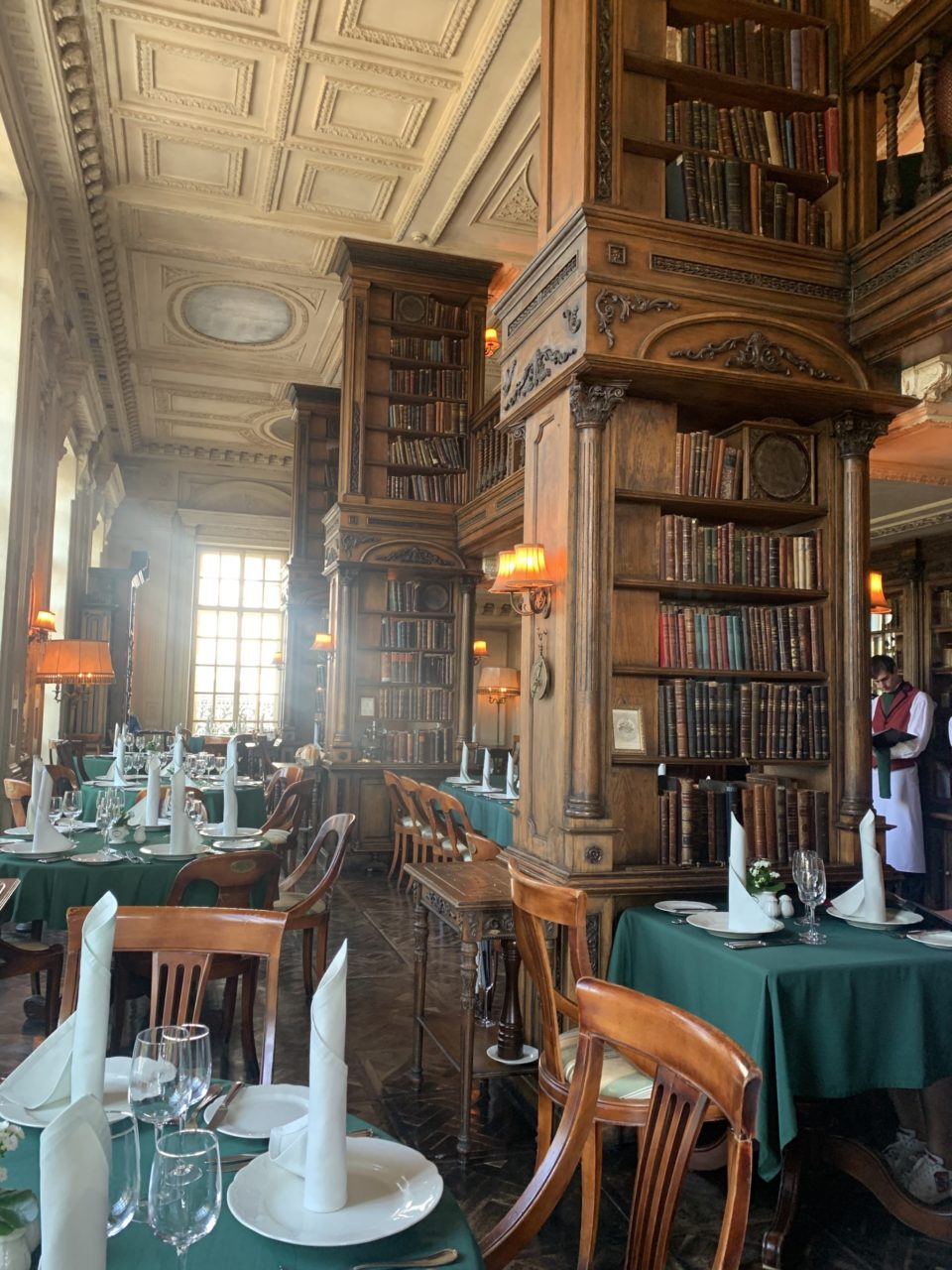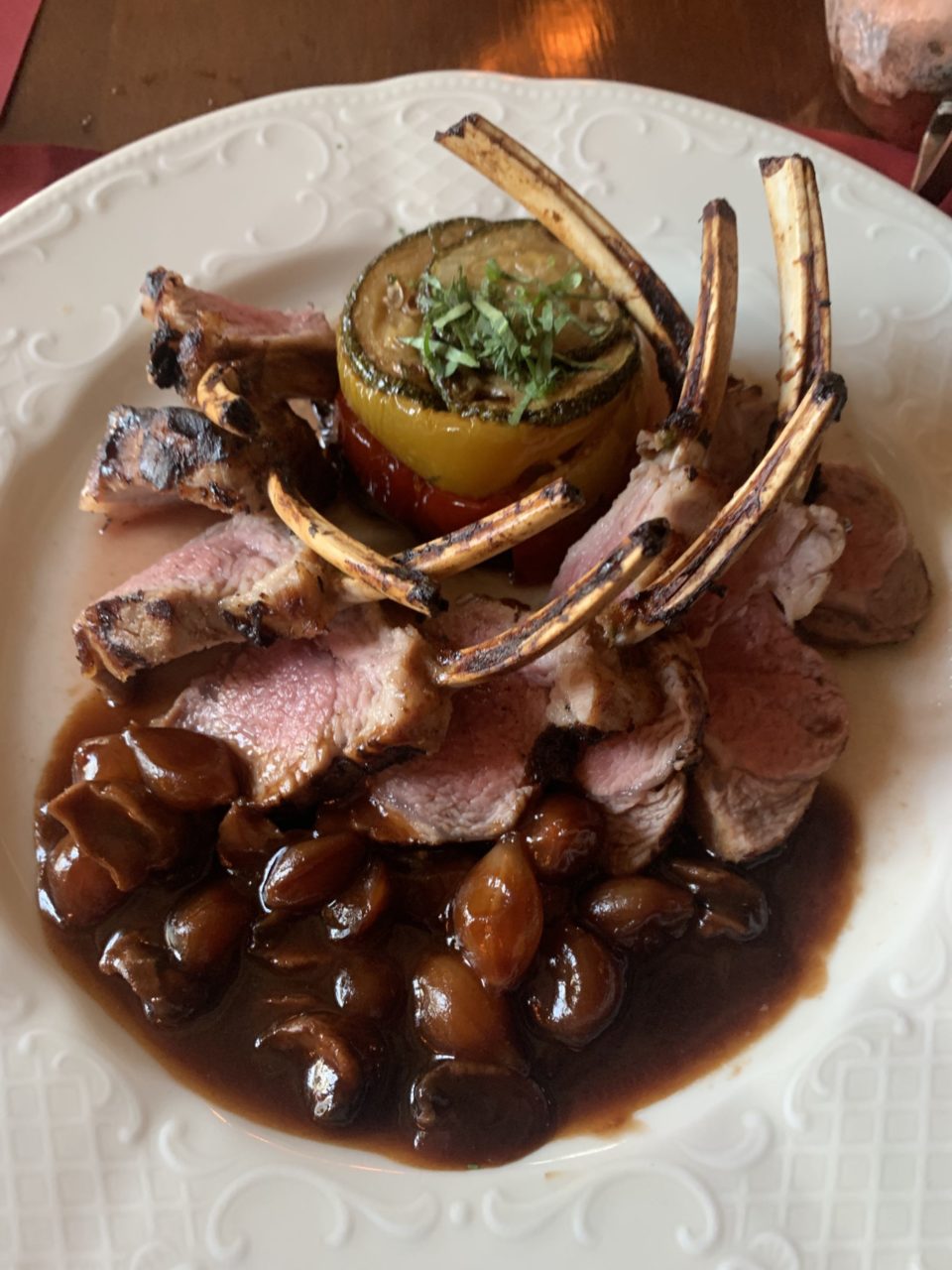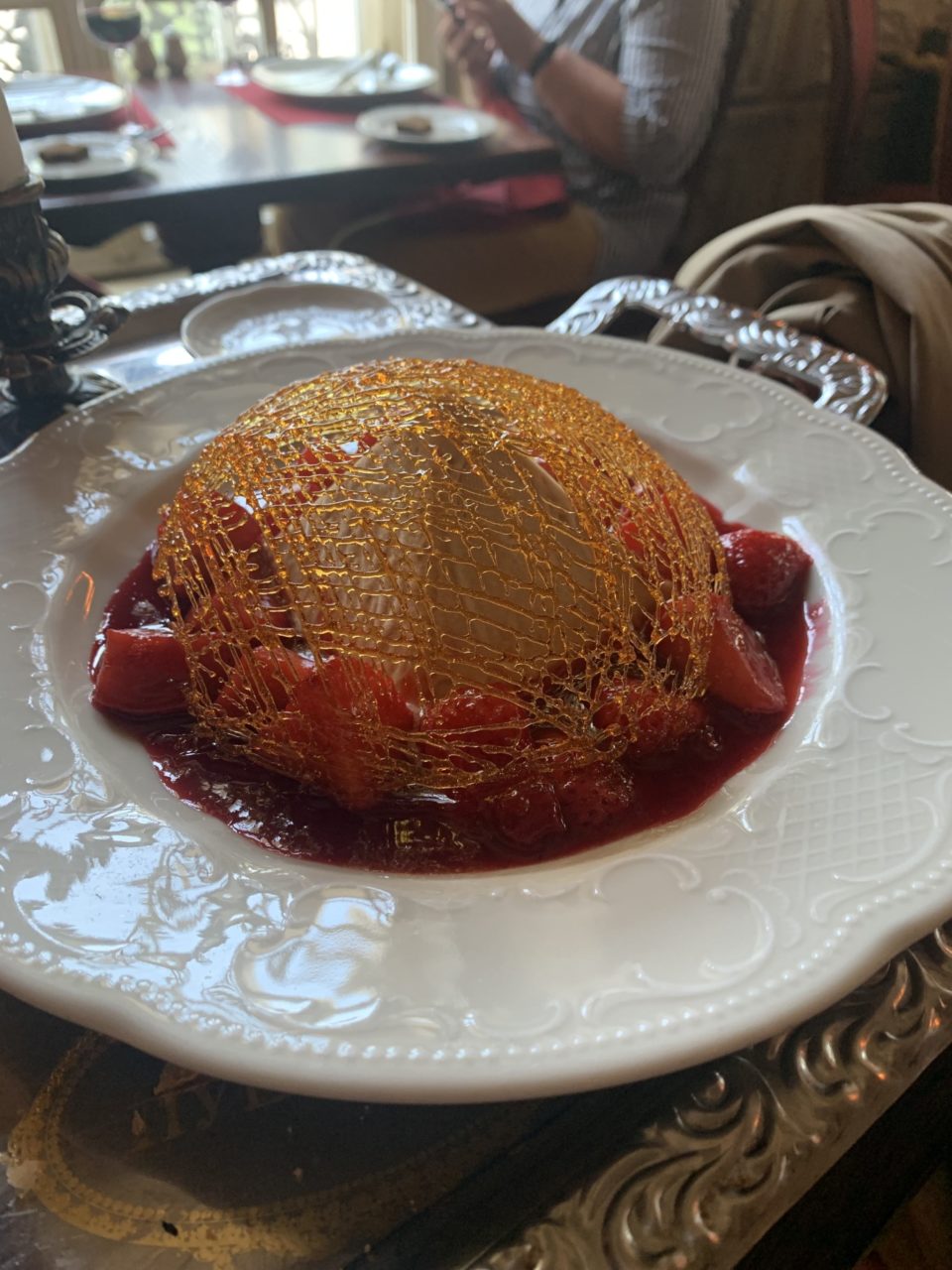 White Rabbit
White Rabbit is one of the most famous restaurants in Moscow and in the world. It was voted as one of the top 50 restaurants in the WHOLE WORLD. So yes it was fantastic, and so well priced!!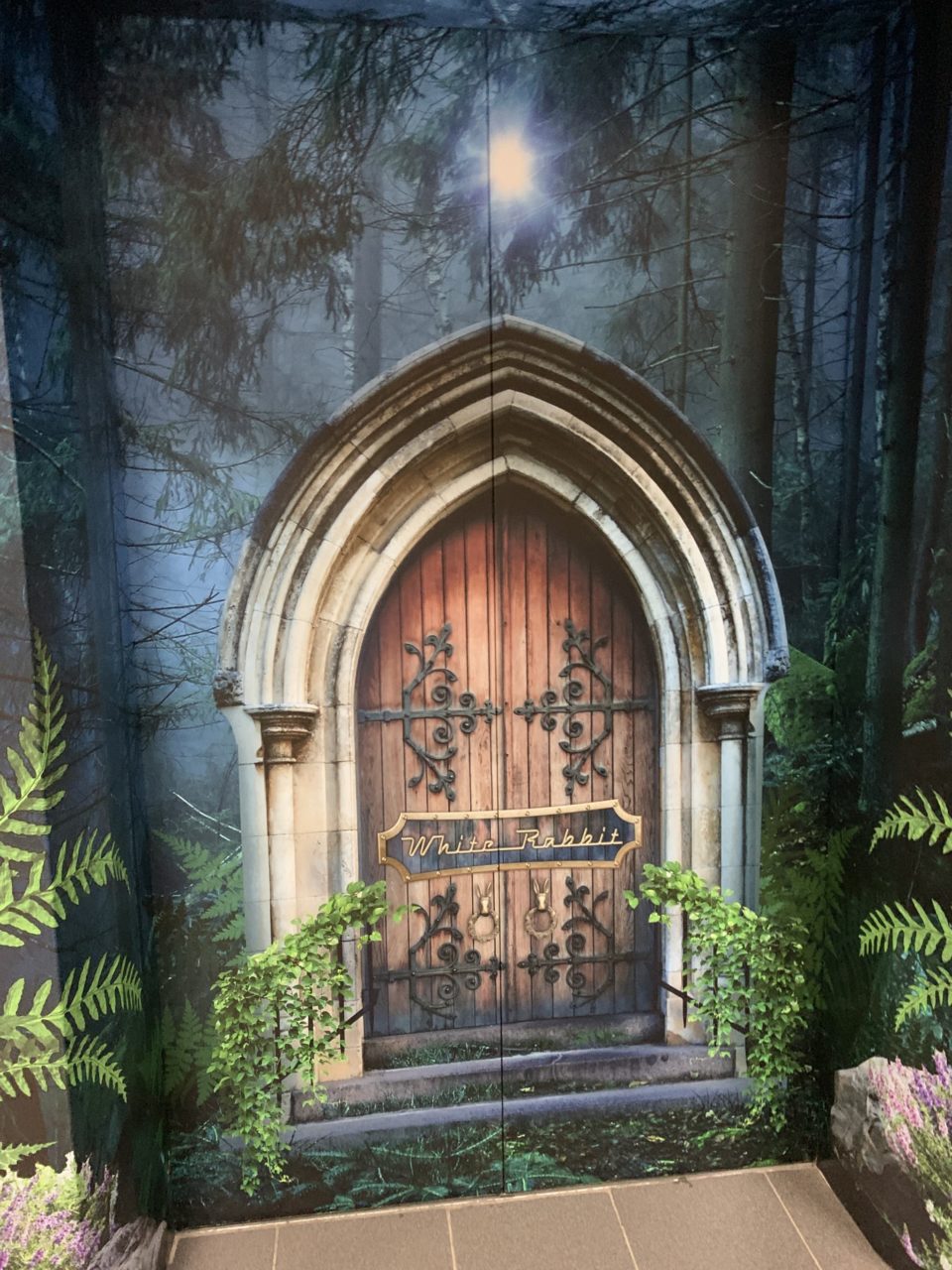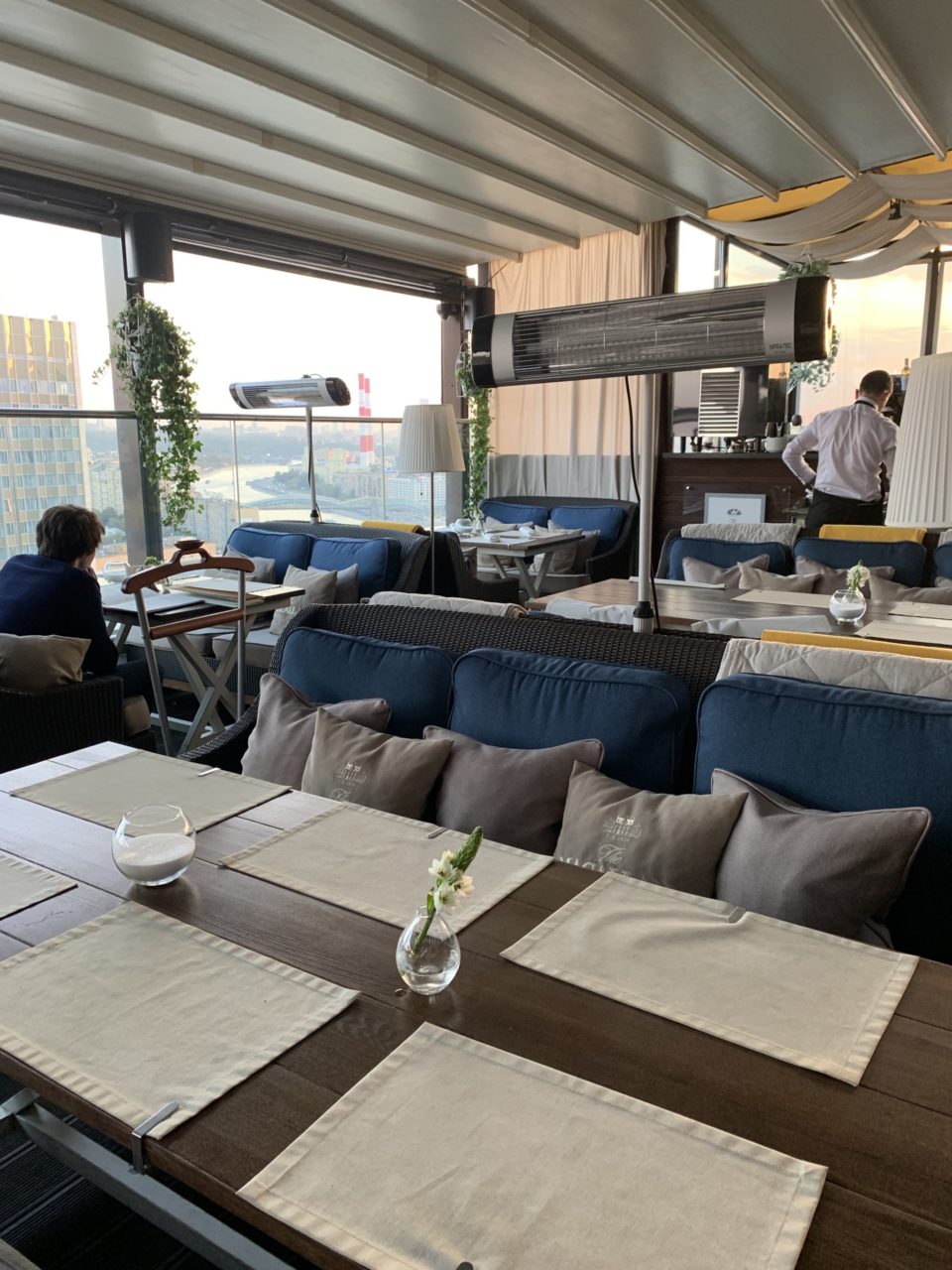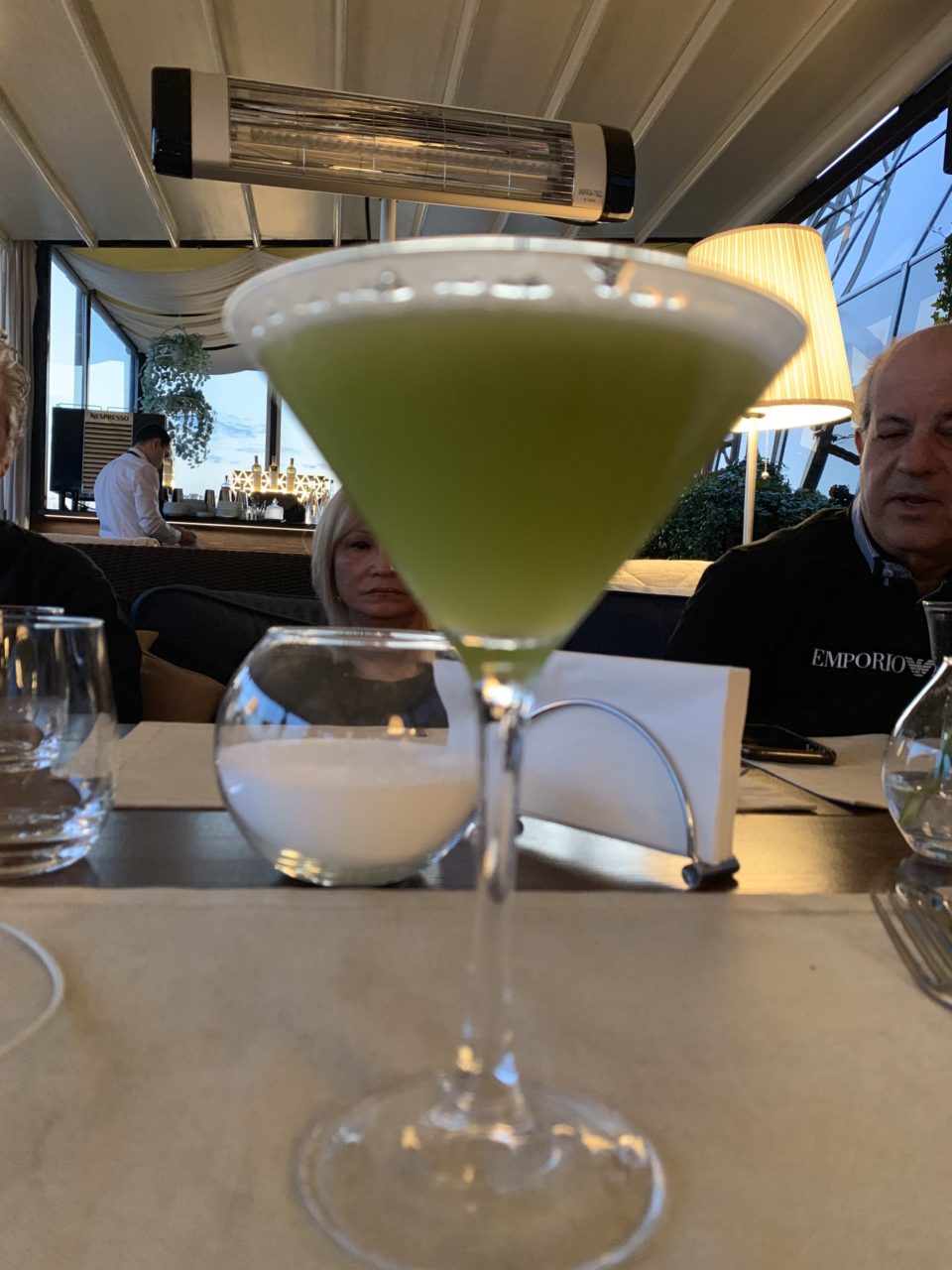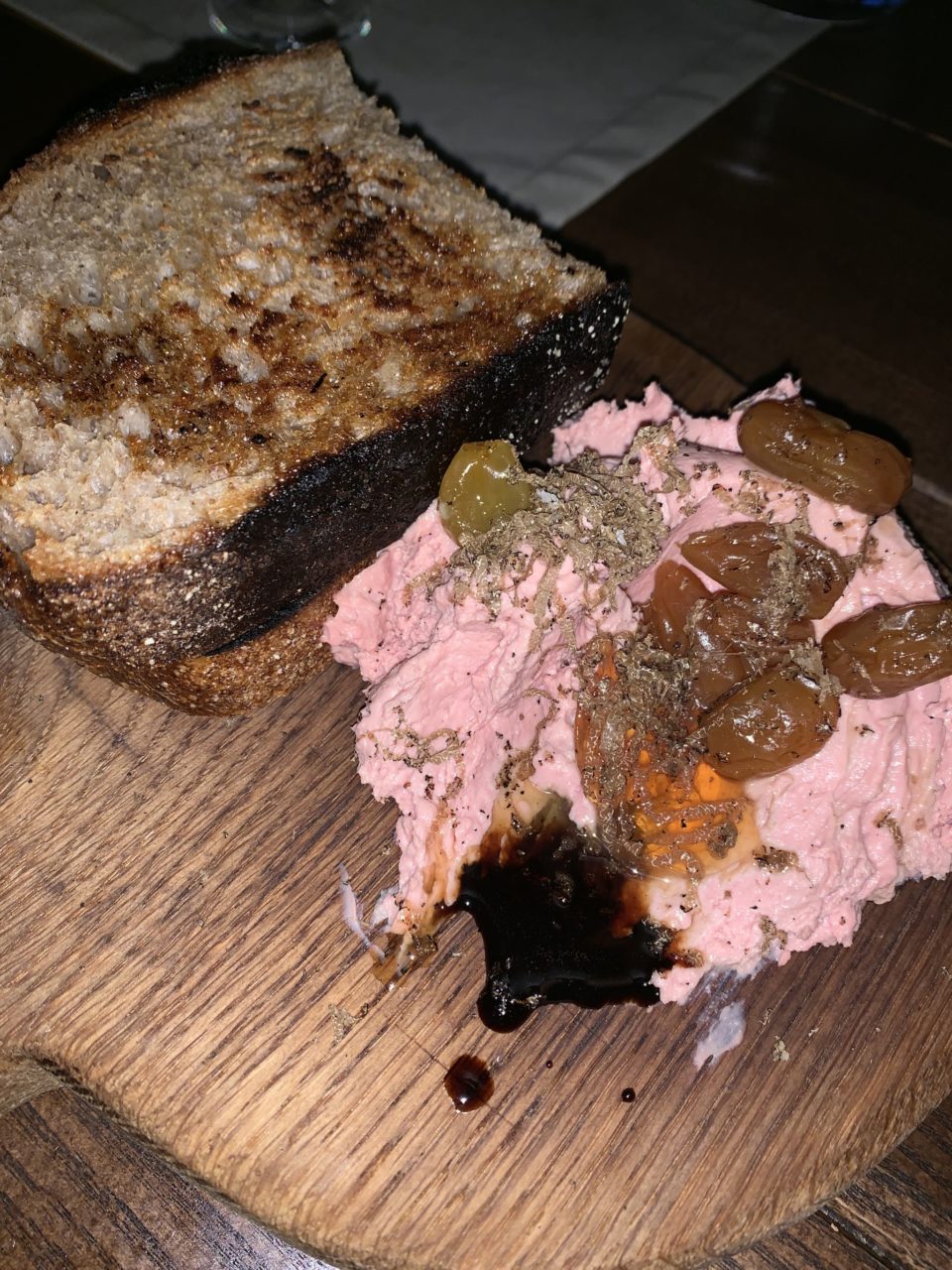 Mari Vanna
Our first meal, on our first day, this was a traditional and super delicious meal.The restaurant is a cute little place designed to look like an old Russian apartment. It reminded me of my grandmother and all her different "tzchatkes" she used to have. It was nice.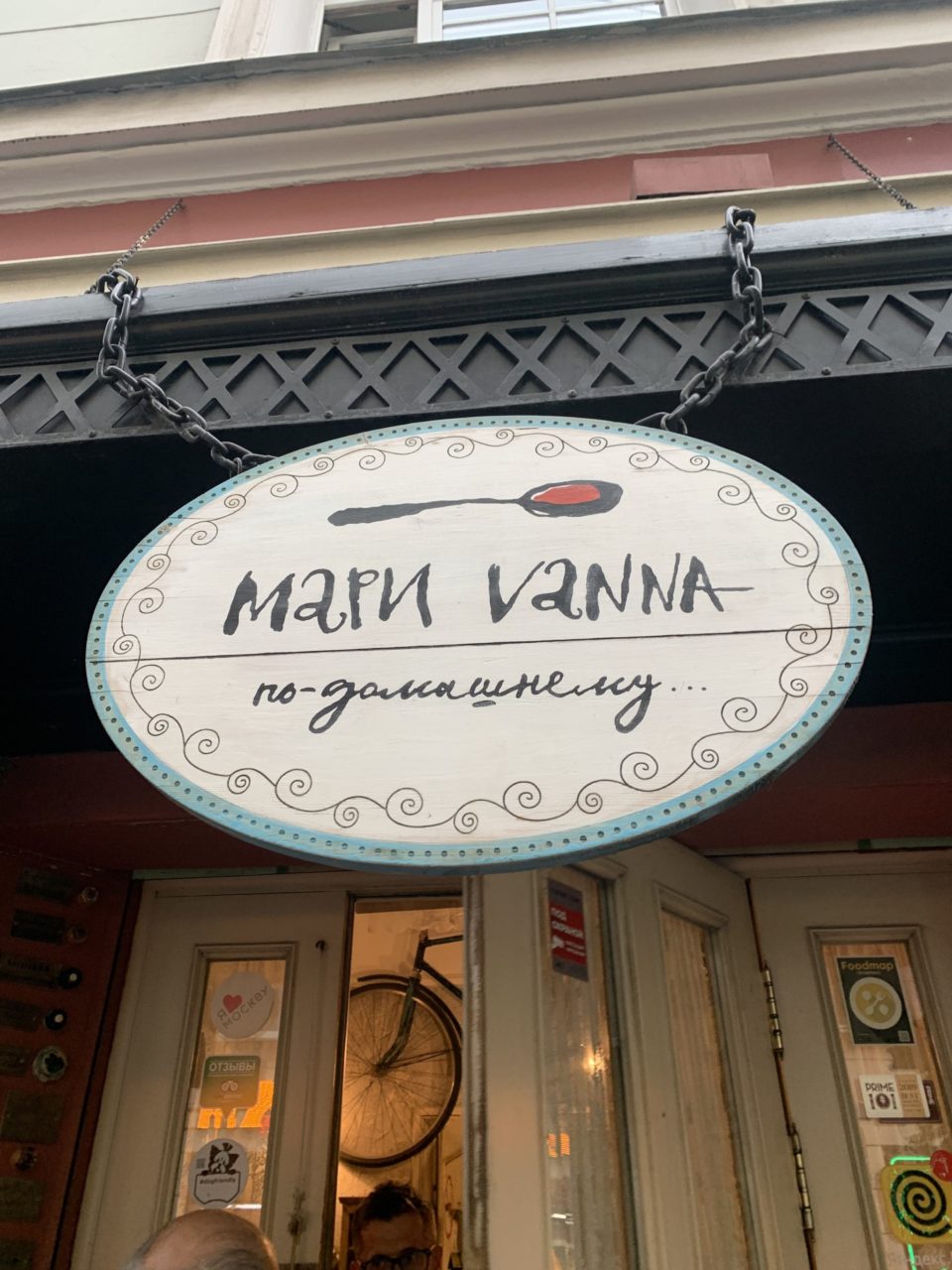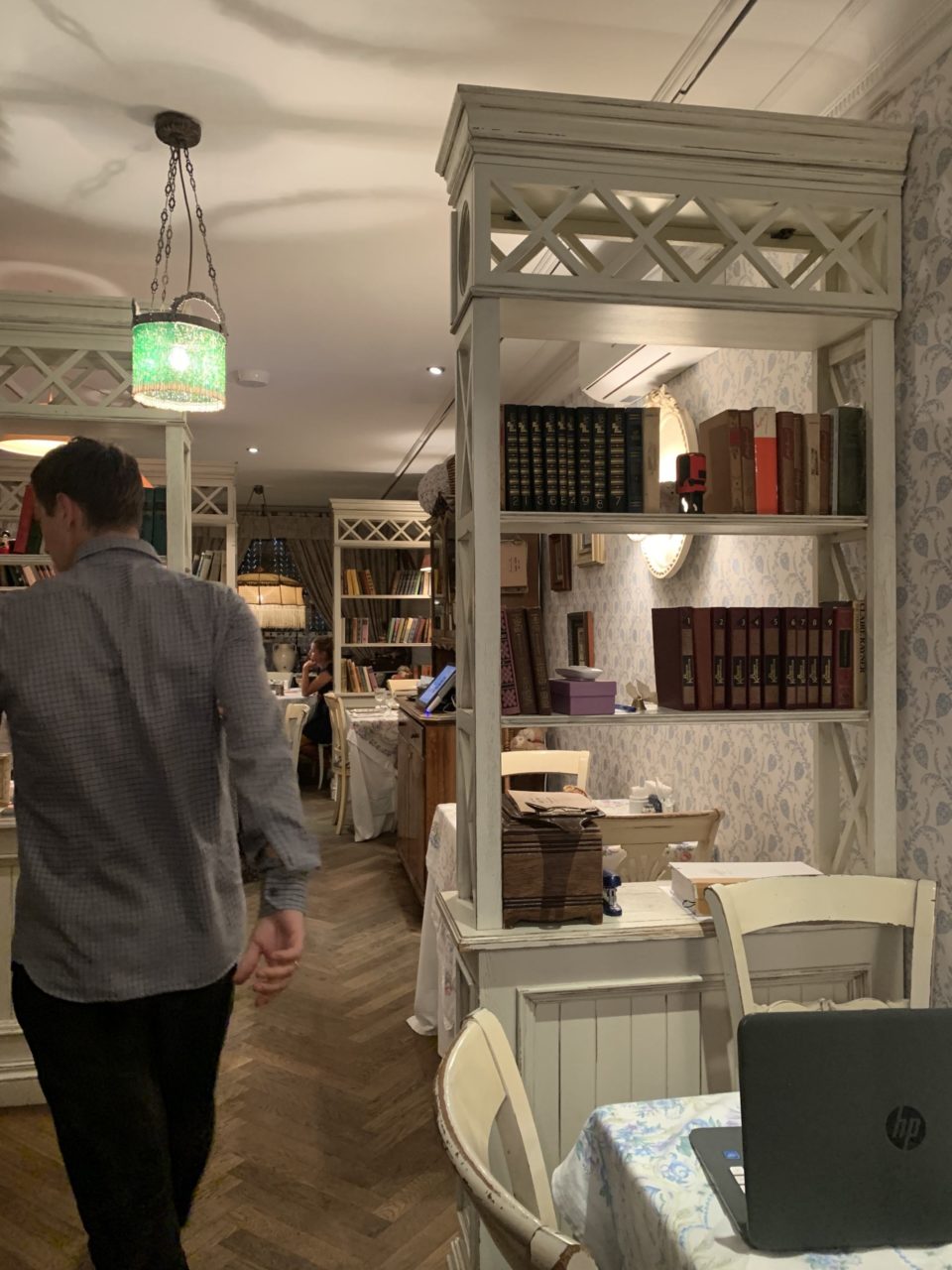 Other Restaurant Suggestions
Mu Mu
Stolovaya
Varenichnaya Nº1
LavkaLavka
Sample 4 Day Itinerary
DAY 1: TRETYAKOV GALLERY, ARBAT STREET AND GORKY PARK
Tretyakov Gallery Art Museum- http://www.tretyakovgallery.ru/en/
Cathedral of of Christ the savior
3.  Pushkin Museum
4. Red October 
Arbat street shopping etc
Moscow Metro: Arbatskaya station

 

Gorsky Park (can take a boat cruise)
DAY 2: THE RED SQUARE AND SURROUNDINGS
Red Square
Moscow Kremlin
3. St Basil's Cathedral : tickets https://tickets.shm.ru/en/
4. GUM Galleries Shopping
5. Continue Kremlin tour? Cathedral square
6. Bolshoi Theatre
PUSHKIN RESTAURANTS 
DAY 3: NOVODEVICHY AND MOSCOW SKYSCRAPERS
Novodevichy convent

 

Moscow City
There is a giant mall (http://afimall.ru/en) and a multitude of restaurants, making it a good place to dine.
Museum of Lenin
Bunker Museum
6. Izmaylovo Market,
Chiral Synagugoe
Danilovsky Market  (food market)
RESTAURANTS
Where to next?