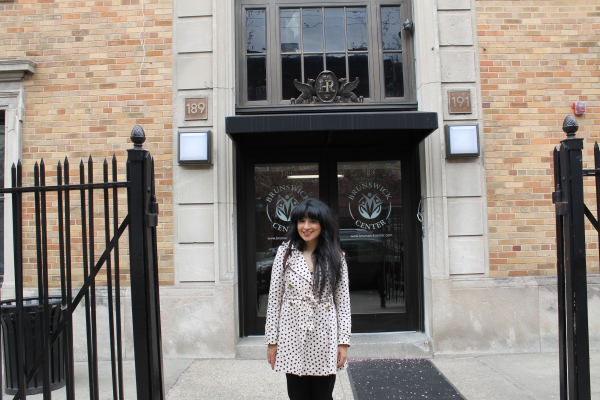 I first checked out the Brunswick Center when I went for my butt-whooping training session at IronPlate Studios with lady boss Kristin. She gave me a quick tour of the center which I never really heard of prior to this visit.
The Brunswick Center is a place dedicated to Wellness and Health and there is something for everyone! It's like the Wellness Mecca. You have everything from dance studios, to Pilates, spin and even a colonics specialist!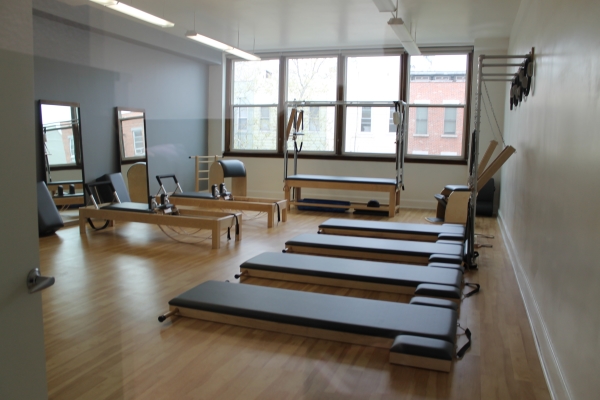 Ben Torrei, a real estate developer who spearheaded the Brunswick Center invited me back for a private tour of the premises. I plan on spending a day here soon and trying all the different studios! Giselle body here I come.
Next Saturday will be the grand ribbon cutting with Mayor Steven Fulop and should be a fun party! And you get to tour and try some of the classes! See the details after the post. Free health party?! I am in!
What's your name? Ben Torrei of BGT Enterprises.
What do you do? I'm a Real Estate Developer in the Village  section of downtown.
What is the Brunswick Center? It's the former Holy Rosary Catholic school that we turned into a wellness and education hub. Our goal was to create a center where kids, families and adults can go to and better themselves.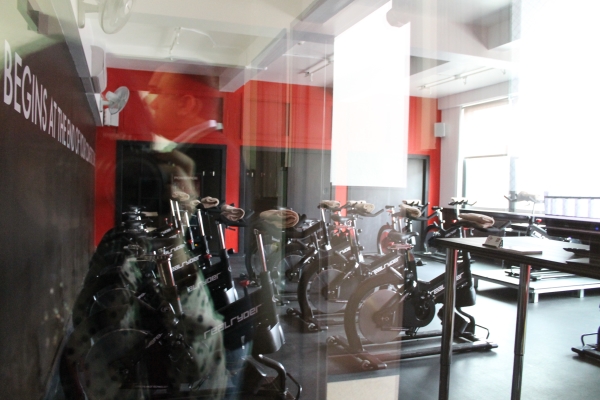 Wow. I love this space! What is this going to be used for? The auditorium you are seeing is well suited for a kid's gymnastic concept or birthday party space, a regular gym concept, or event space. We're still interviewing prospective tenants to ensure that the final result perfectly complements the vision for our Center, which is  "Get all Education and Fitness businesses under one roof and let them collaborate with each other". There used to be a preschool here that used to be at the back section of the building and now it is the Brunswick School opening in a couple of weeks. They have over 12,000 square feet available and they teach six-months to kindergarten.  Their goal is to be the best provider of education in Jersey City and from what I've seen so far, I think they are well on their way to achieve that goal.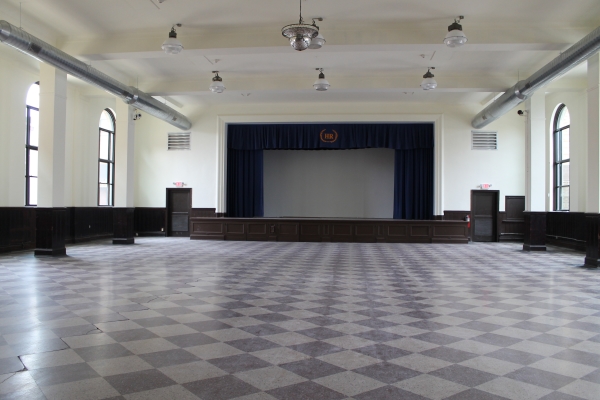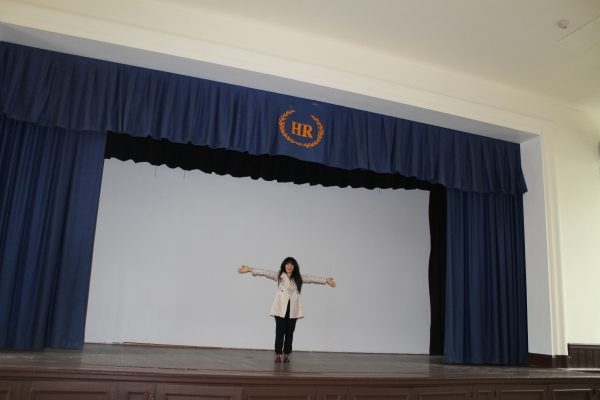 What about this lounge? Can anybody just come and hang out here at the lounge? People can come here and watch TV; ESPN is usually on all the time. They can hang out between classes or parents can just wait and use the WIFI when dropping their kids off.  The Terrazzo flooring you are seeing was one of the reasons I fell in love with the place right away;   The building was erected in 1947, but you see that the floors don't even have a single crack. While we did extensive renovations throughout the Center,  all we did to the floors was resurface them!  They are the most beautiful floors I've ever seen and I'm really excited about this as simple as that sounds!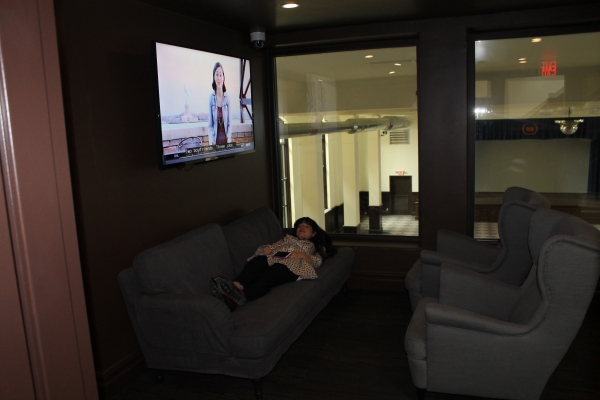 Here is Rush Cycling, it's a spin studio, they had a location in Hoboken, and we are lucky they decided to open a location here.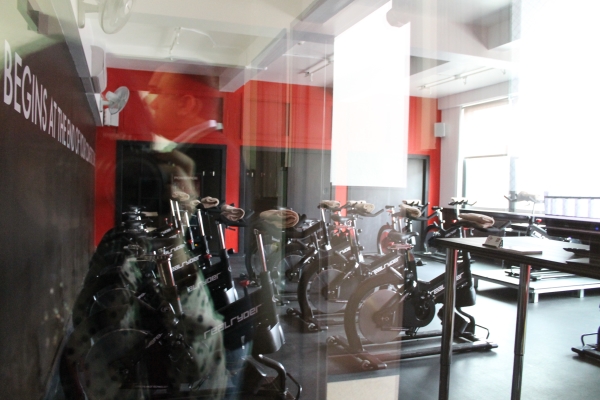 We have IronPlate Studios which you visited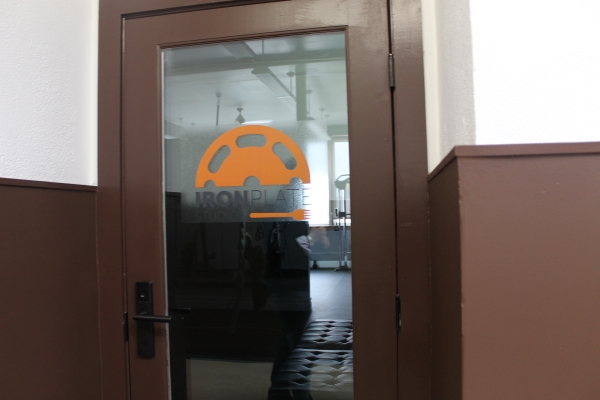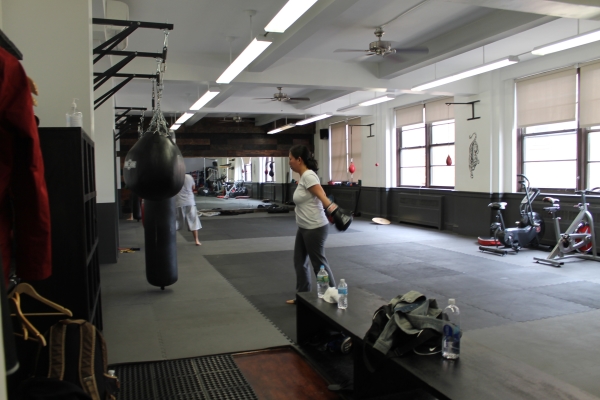 Max- Fitness for the mind and body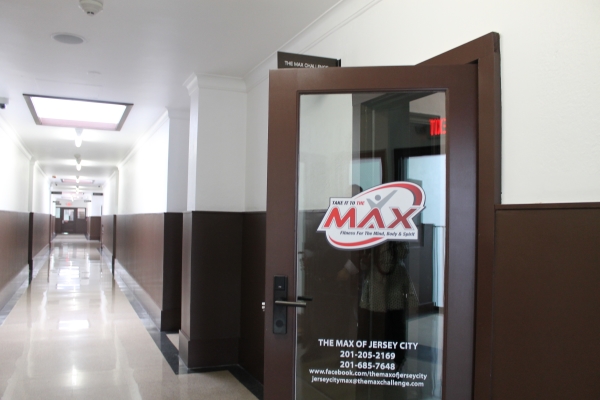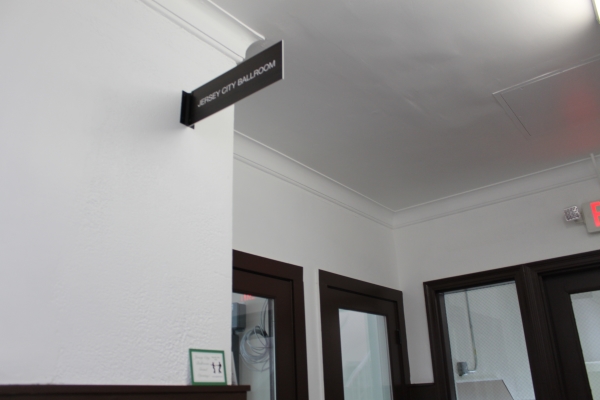 This is the community room that's a way of letting businesses that don't need a monthly space have a presence so the space can be rented for an hourly basis. Actually, [for] the months of May and June, people can use this space for free.
So people can come here and do classes that they want? Yeah, people like music instructors, yoga instructors, hip-hop instructors; people even use it for rehearsal space and community meetings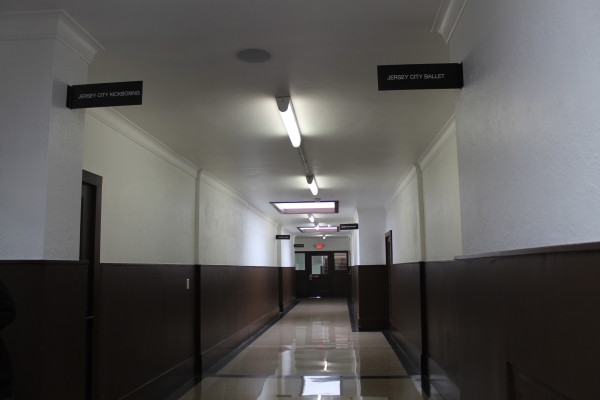 Anything else you want people to know about the Brunswick Center?  Yes, on June 6th from 12-3PM, we have our ribbon cutting with the mayor; it's a free event with lots of food, music and drinks and the community can tour the entire center.