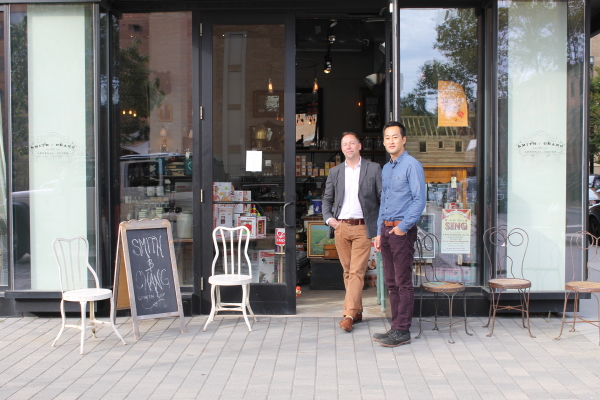 Ever since we moved to Jersey City we've been hitting up Smith & Chang whenever we are in the Hamilton Park area. This beautiful general store is so wonderfully curated it reminds me of those shops you hit up when you go upstate (which I found out later was what they were going for). As part of LGBT week, I went to interview Alex and Sawyer the wonderful partners (both in business and in love) behind Smith & Chang on a beautiful fall day. I remember saying to myself "Don't buy anything" as I walked in the store and ended up leaving with an adorable wooden kitchen set for my little Mia which I secretly wanted for myself.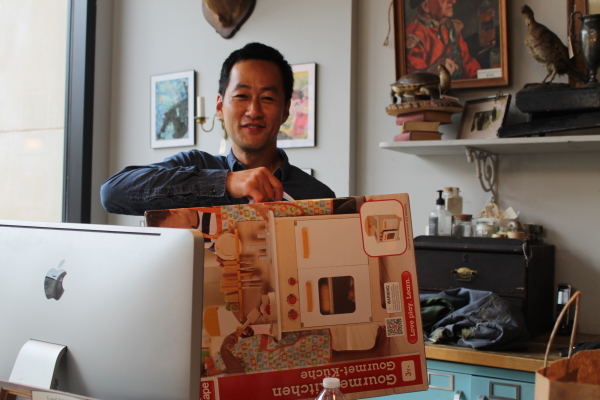 What are your names? Alex Chang and Sawyer Smith.
Can you tell me how the store was born? (Sawyer) We built a restaurant called Beechwood that had a retail component and we loved running the retail part of it…and that basically gave us the idea to open this store. When we travel in small towns around the country, especially in New England we fell in love with those stores that sell these quirky products and have a nostalgic American feel. That is what we wanted to capture in this store. We sell general goods across the range from kitchen wear, to eyewear, jewelry, bath and body… and some furniture; antique and new. To kind of capture that feel in a more urban section and more authentic approach.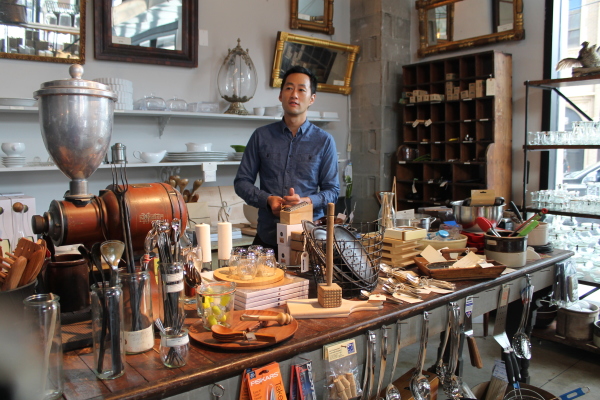 How long as the store been open? (Alex) Almost 5 years.
Do you still own Beechwood? (Sawyer) No we sold it.
How did you guys meet? (Alex) We actually met at a bar in California. Which is funny because we're not really bar people. It was random, but he knew a friend of mine. This was in 1994.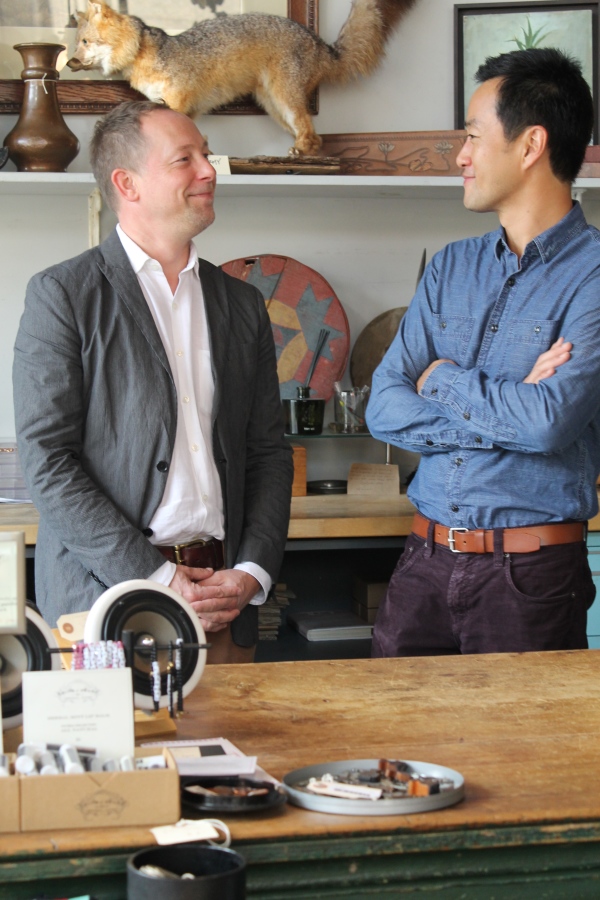 Are you married? (Alex) Not yet but we have a child together. We are procrastinating haha.
Can you tell me more about your products? (Alex) We have a certain aesthetic that we love, the old world americana but also things that people can use everyday. We have a mixture of vintage and new things, a lot of them are utilitarian. Most of the stuff we carry are things people can use every day like the kitchen ware, children toys… we also have our own line of bath products; soaps, lotions and bath salts and they are doing pretty well!  It's all natural, handmade in Pennsylvania. We also sell Billy Kirk which is local to Jersey City…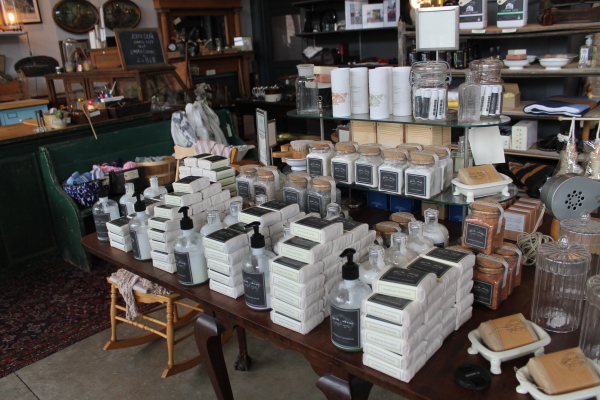 It smells so good in here! (Alex) We also carry perfumes and we carry a lot of things that were locally made, we have a jeweler and a potter. We have a few people that we carry who make things in Jersey City. We also have a line called Match which is italian products but the show room and sales office is here in Jersey City.
Alex, Can you give me a tour? These are handmade bath and body line, we came up with it to just sell in the store but now we cultivated to sell to others… We have the I love Jersey City mugs, which people really love.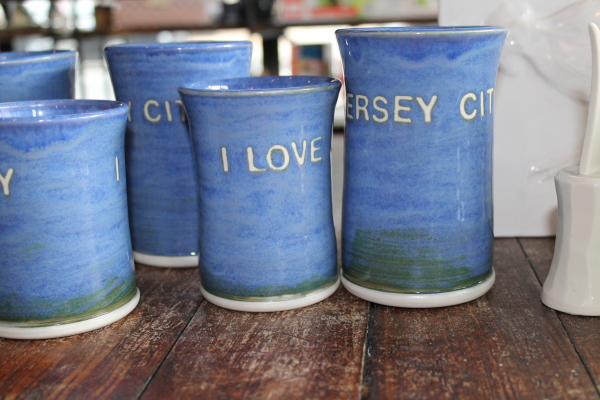 Tell me about these toys? These are designed in Sweden and they are made out of wood. They are really cute.
Oh my, I am getting this for Mia!! Yeah it's really cute. Someone gave us a gift for Charlie and I looked into it so now we carry it in the store now.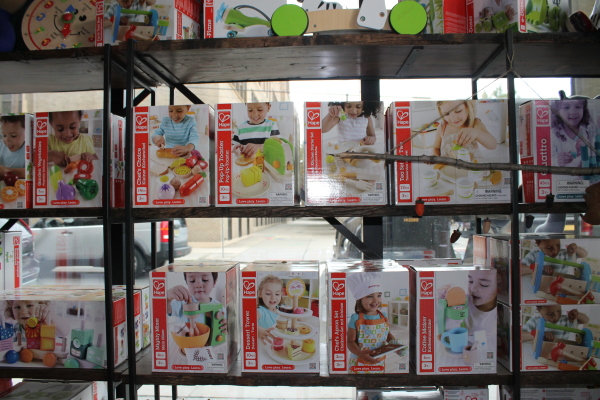 We try to always change our merchandise a little bit, these canning jars are our best sellers actually.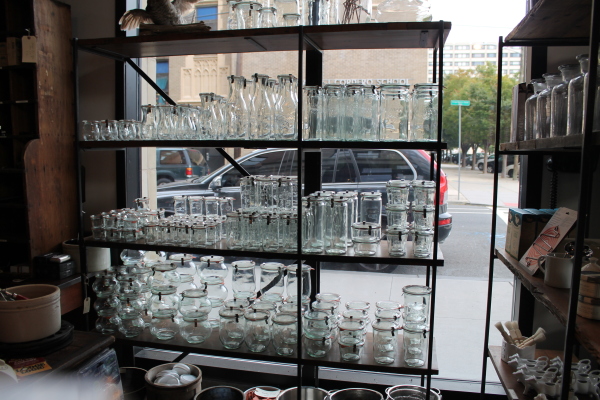 How long have you guys been in Jersey City? (Sawyer) On and off since 2000. We opened Basic in 2000, a friend of ours told us about the space.
Do you have a favorite Jersey City hangout spot? (Sawyer) Breakfast and Lunch we love Sam A.M. (Alex) Hamilton Inn is right up the block so we go there a lot. Madame Claude, there's so many good places!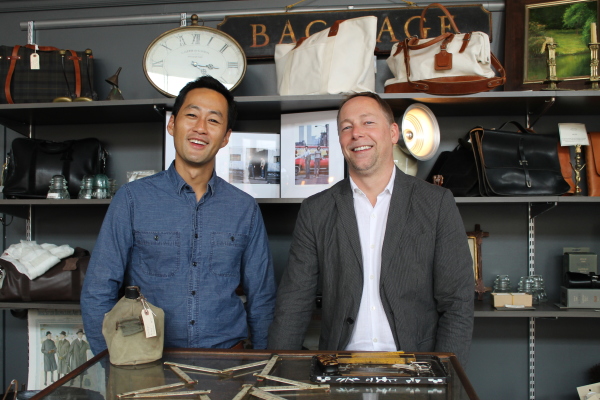 It's challenging to eat dinner with a toddler right? (Alex) Yeah!! haha.
Do you do any fun activities with Charlie? (Alex) Well he goes to Hamilton Park almost every day but we also go upstate a lot.  Charlie loves tractors and farming things! We also take him to the Liberty Science center.
What's next for you guys? We are planning a big surprise but it's not finalized yet, but you will be the first to know!
230 Pavonia Ave