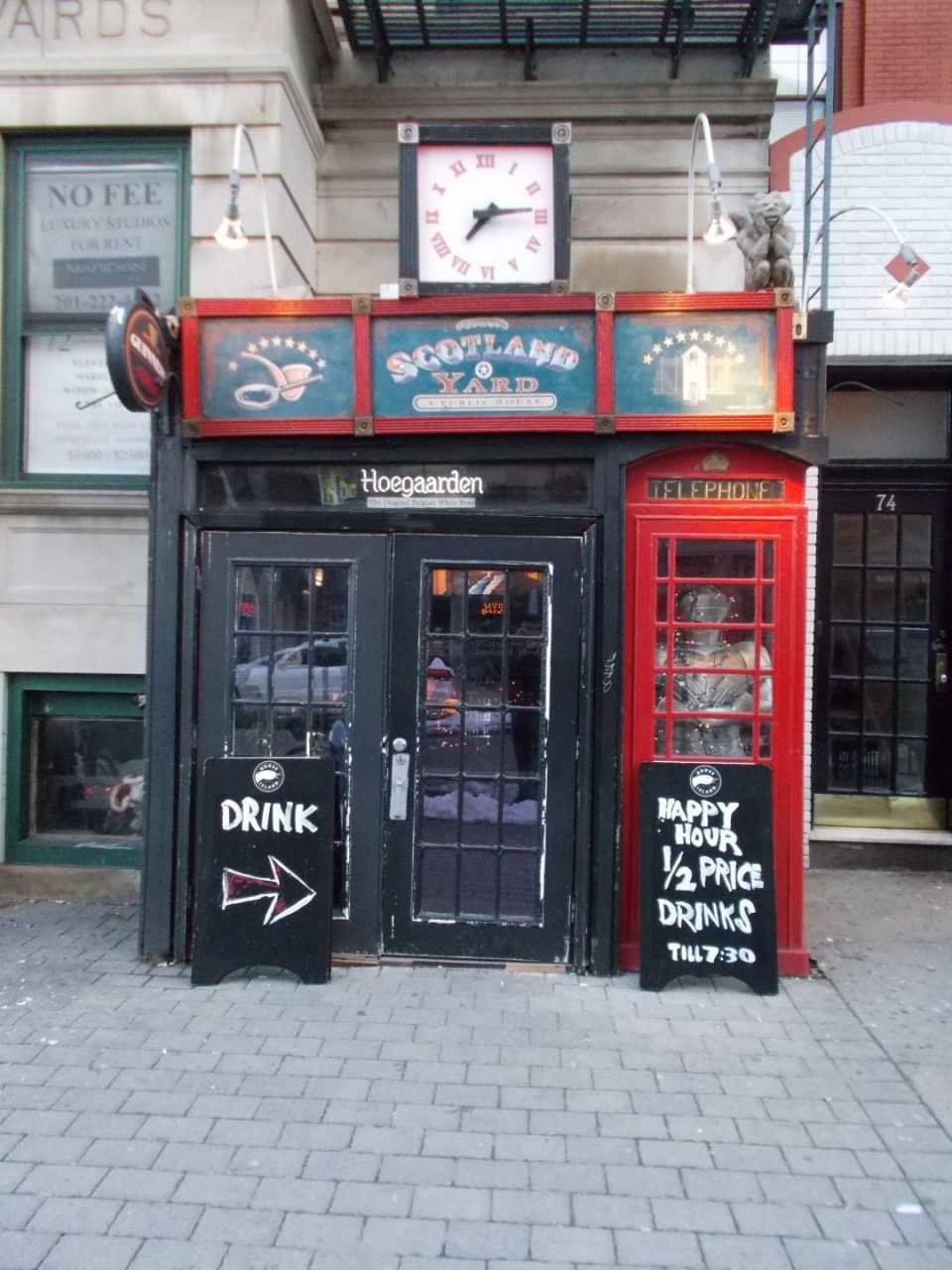 Just like anyone else living in Hudson County, I owe many of my favorite (and sloppiest) memories since the age of twenty-one to Hoboken's Washington Street bar scene. Since then, I have seen many of those bars and lounges come and go. However, there are those bars, like Scotland Yard, that started off as some random hole-in-the-wall and became a timeless staple.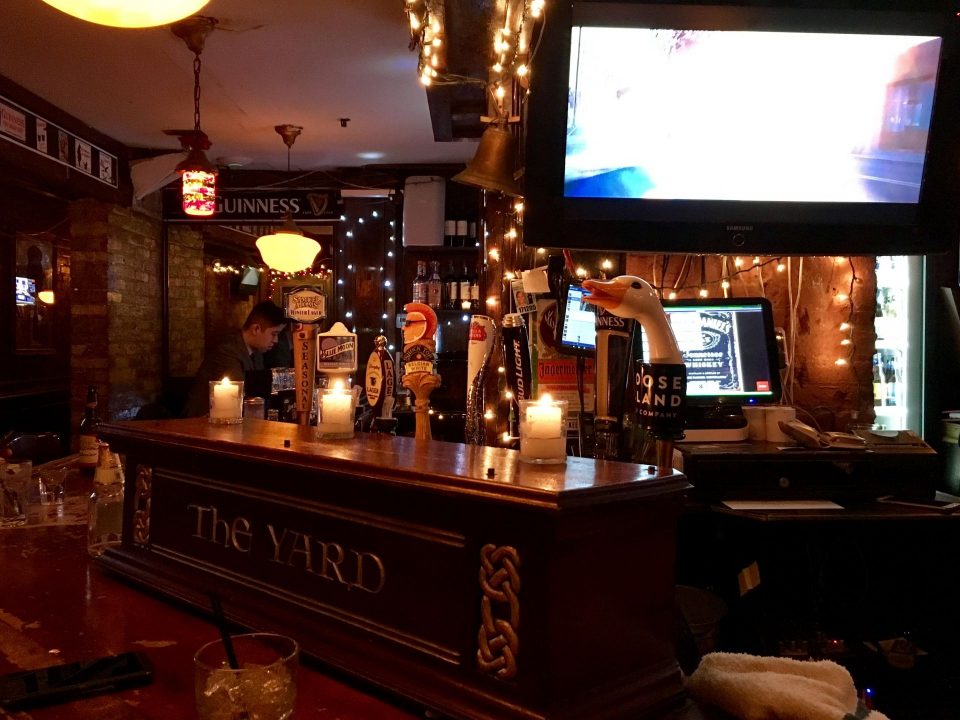 Scotland Yard is a little basement bar located on Hudson Street and Hudson Place in Hoboken. Getting there from Jersey City is super easy. Just hop on the PATH train or the NJT Light Rail and get off at Hoboken Terminal. It's only a block west from there! It's also a very easy walk through Newport's Hudson River Waterfront Walkway. The bar is easy to spot because it's the only one in the area with a UK payphone booth out front!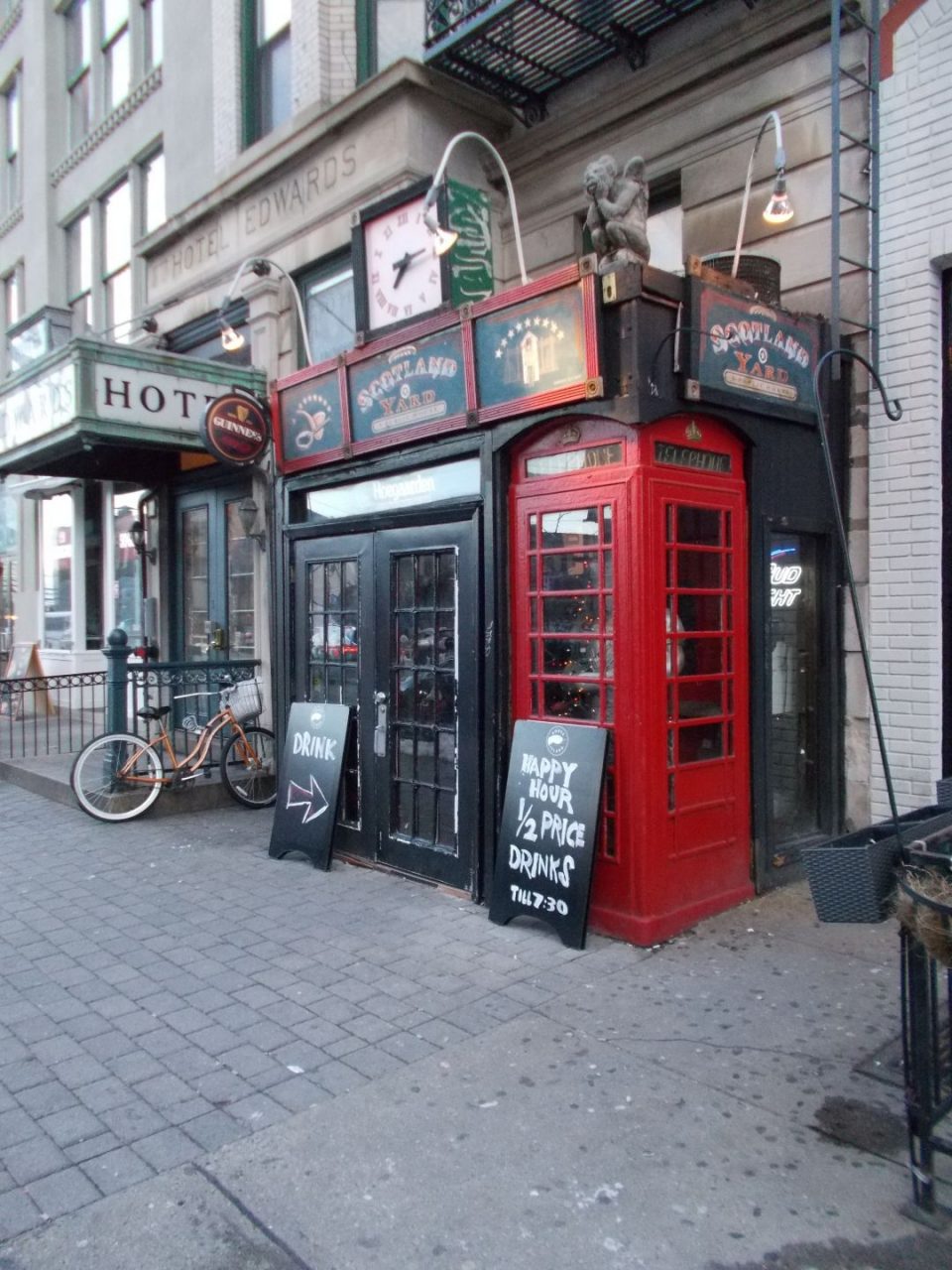 If Ponce De Leon's Fountain of Youth were real, then I'm sure that Scotland Yard would be it! What I love about coming here is the overall environment. Though people of all ages come here to toss a few back, it always feels like those good ole days from back in your early twenties. Whenever I come to The Yard, I always see someone playing darts in the corner or a group of friends challenging each other to Beer Pong. Oh… by the way, you can play Beer Pong here whenever you want. Just buy a pitcher of beer for you and your group.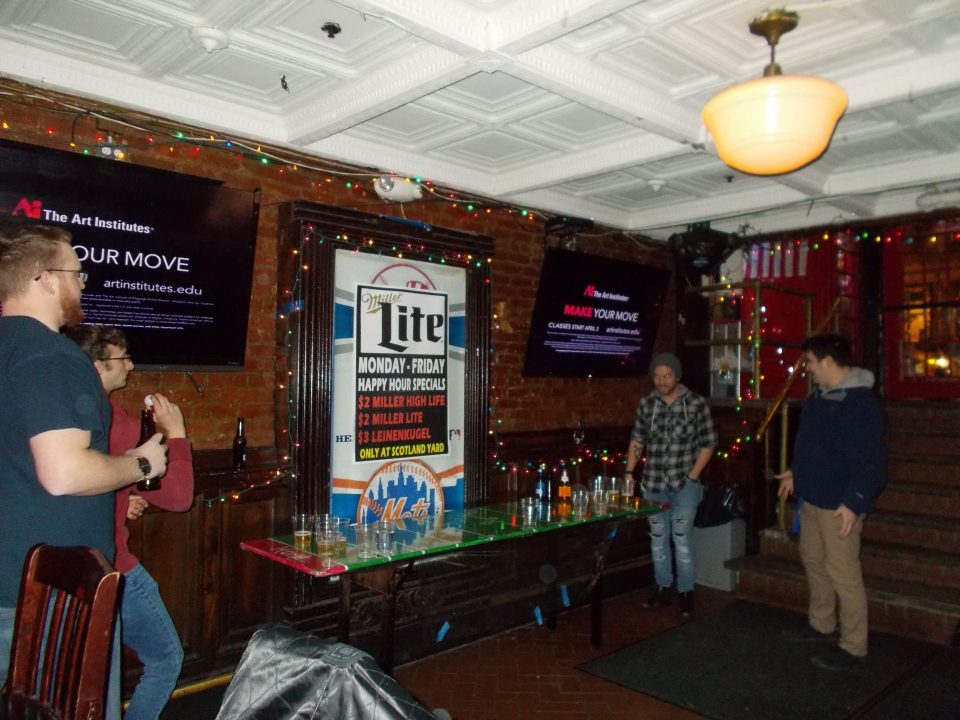 The overall aesthetic of Scotland Yard is what you would expect of a typical dive bar. It's dimly lit with wood panels ever where. The speakers dish out contemporary hits and there is a juke box if you're in the mood for a something specific. Scotland Yard offers great drink prices and deals on the norm but the best time to pass by is during happy hour. For one, it's less crowded, but it's during happy hour when you'll find the best drink specials. Happy hour begins at 4:00pm and last until 7:30pm. All drinks are half off and you can get Miller High Life's and Miller Lite's for two bucks and Leinenkugel's for only $3.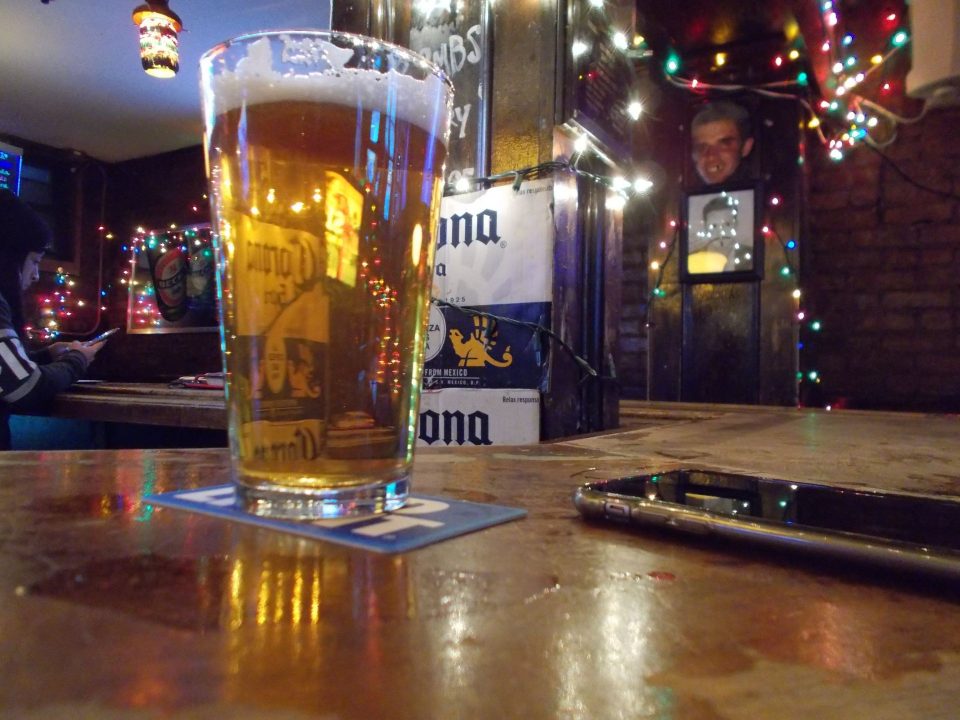 If you're looking for a carefree night or just want to feel young again, be sure to check out Scotland Yard the next time you're in Hoboken!
Scotland Yard
72 Hudson Street
Hoboken, New Jersey 07030