A smile is one of the most defining parts of our identity in the eyes of others. Most people look to improve their smiles with aligners or braces, whether it's for aesthetic reasons or for health concerns like their bite. We've all heard of Invisalign and Smile Direct Club, but we have a local comparable company right in Newport Mall – Orthique.
Orthique offers clear aligners for just $89 a month and you have a doctor to visit if you have any questions or concerns about your treatment. We had a chance to sit down with manager Steven Hennigan to learn all about the business and the treatment itself.
What's your name?
My name is Steven Hennigan.
What do you do?
I am the Project Manager for Orthique. Orthique is a clear aligner orthodontic service backed by a large dental organization, Child Smiles and Pearly Whites. They have several dental offices up and down New Jersey. Most people are familiar with Invisalign, which is a clear aligner brand that moves your teeth without the use of traditional braces. Orthique uses our own clear aligners as well, but for a much more affordable cost.
There are other low-cost aligner companies out there such as Smile Direct Club. Orthique offers the same low-cost savings as these national "direct to consumer" companies. However, the difference between Orthique and a company like Smile Direct Club is that Orthique allows patients to actually visit our doctors in person if they so choose. That's an important difference that we have found really matters to patients. The ability to offer in-person visits allows our doctors to treat more complex cases, as well as give our patients peace of mind that there is a local professional in the area that you can visit if need be. Moving teeth is a medical procedure at the end of the day; you want to keep the doctor involved.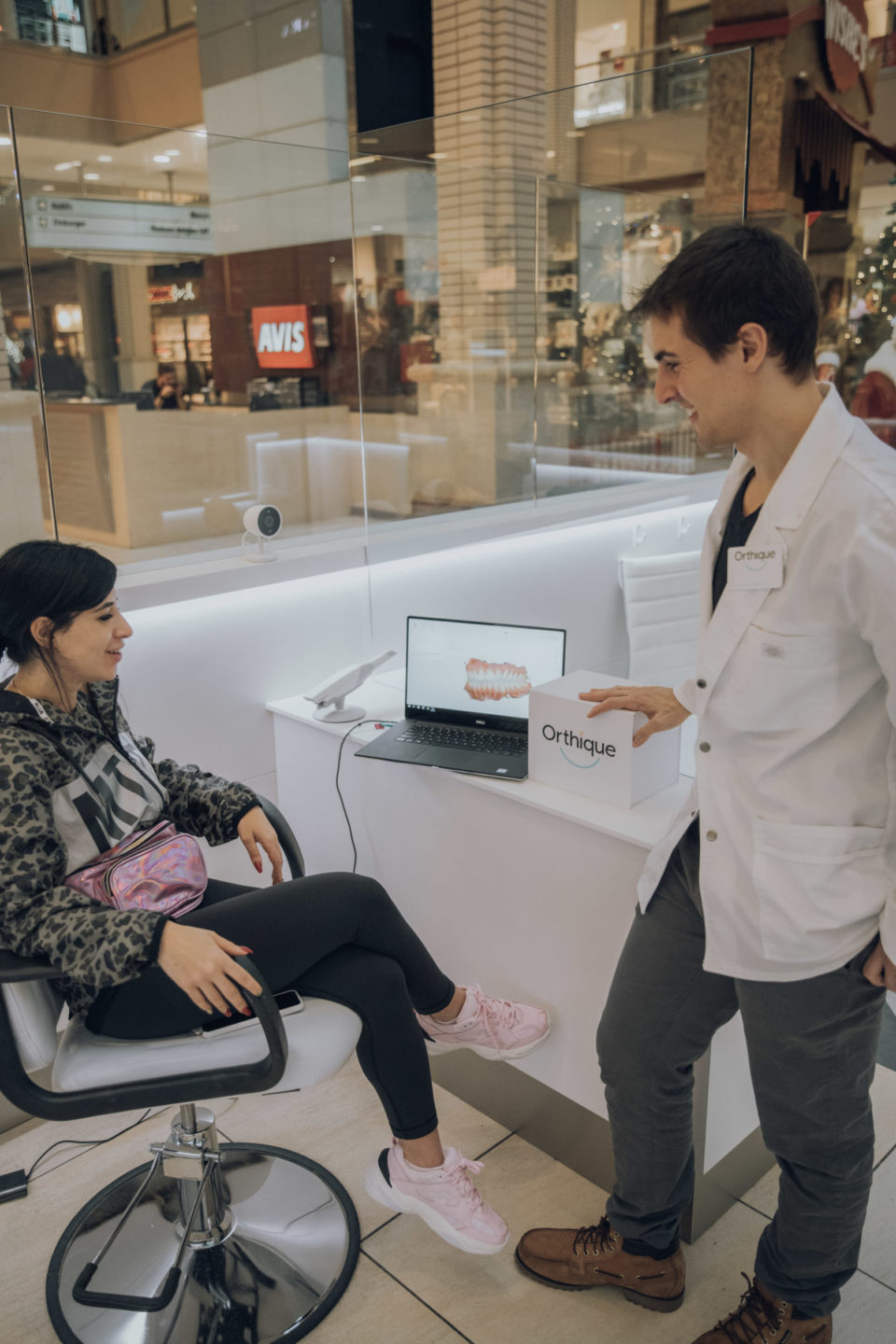 So it's all to fix people's smiles.
Right, it's an orthodontic teeth straightening service for a price that most people can afford. We believe that the benefits of a beautiful smile is something that should be accessible to everyone.
What's the process?
The process starts by visiting one of our kiosk scan centers. Our kiosks are currently located in Jersey Gardens Mall in Elizabeth, Newport Mall in Jersey City, and Menlo Park Mall in Edison. We accept walk-ins or patients can book a scan online. We scan their teeth using an intra-oral scanner at our kiosks. From there, our doctor takes the 3D model of the patients smile and reviews it to determine whether they are a mild or complex case. Shortly thereafter, the patient gets an email with a preview of how their smile will look after treatment. Our patients will know where they stand, how long treatment will take, etc. Patients may then purchase if they would like to move forward with treatment and they'll receive their aligners approximately three weeks later. Patients can pay all at once or choose a payment plan based on their needs.
How does it work once you get your aligners?
Our on-boarding specialists take our patients through all the ins and outs of wearing aligners, how to care for them, etc. It allows us to answer any questions or concerns on the patient's side. They have the option of videoconferencing or speaking with their doctor in person. We try to make things as convenient as possible for our patients. Patients will change their aligners every 2 weeks; we have an app to help remind them when it's time to change. Depending on the case complexity, the patient may also have a few in-office visits scheduled with us. We make ourselves available to the patient throughout the entire process.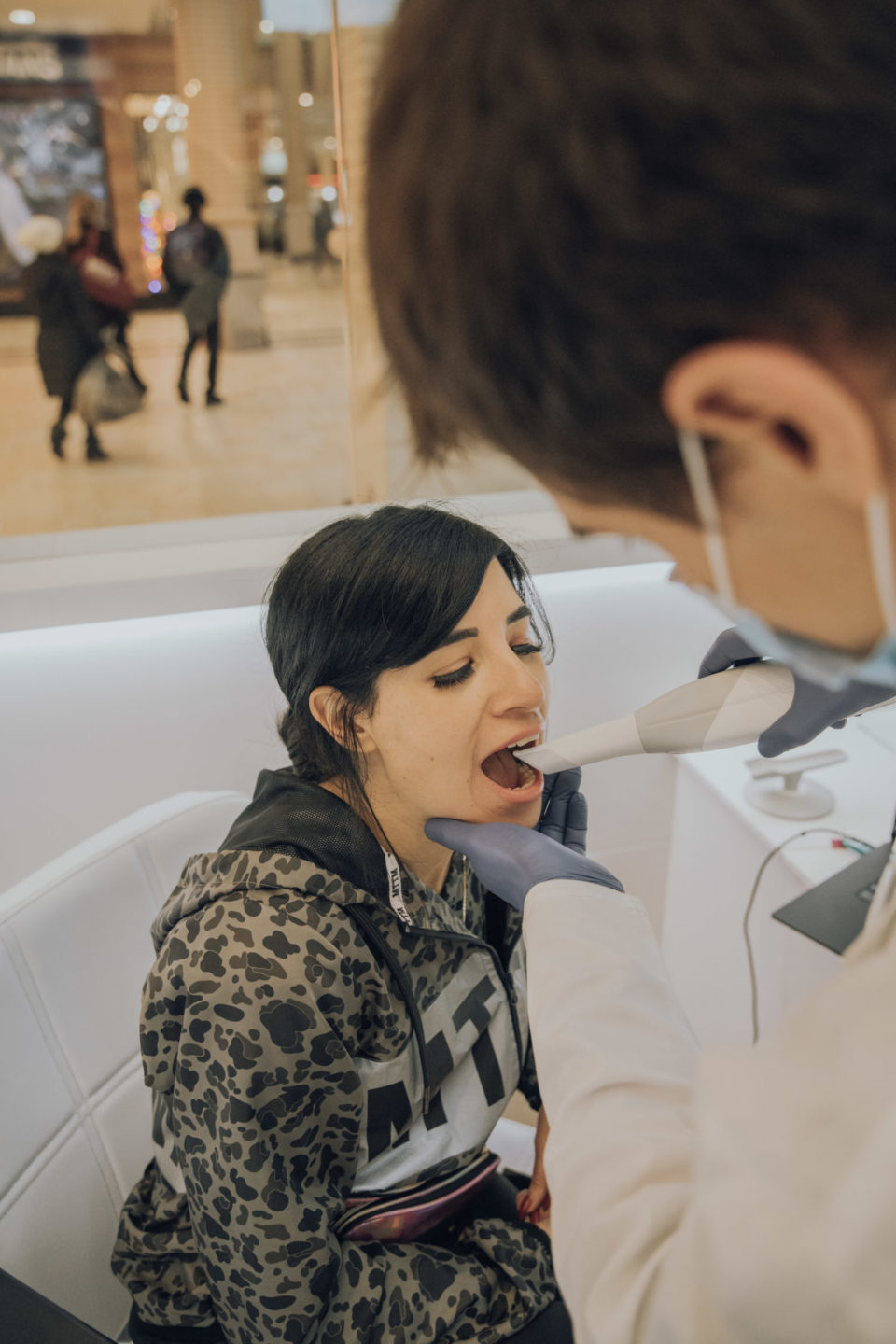 Can you tell when someone's wearing it?
No. I've used Orthique clear aligners myself, actually. I'm 29 and didn't want traditional braces at my age, so this was a perfect solution for me. It's only $89 a month and I only had a few minor changes to make. Plus, our aligners are under $2000 so the savings for me were pretty significant.
How many months do you have to wear it?
That depends on the patient but, on average, it's about 6 months.
Anything else you want people to know about Orthique?
I think the big differentiating factor that I want people to know about Orthique is the presence of our local practices in New Jersey. Keeping the local doctor involved is paramount for optimal results. Another cool feature of choosing Orthique is that we have our own powerful teeth whitening kit, and we are happy to offer your followers a free whitening kit with their Orthique treatment purchase.
Do you work with local dentists?
Not at the moment, we're still thinking about whether we want to open up the discussion. Right now, Orthique works exclusively with the licensed dentists and orthodontists of our parent company: Child Smiles and Pearly Whites.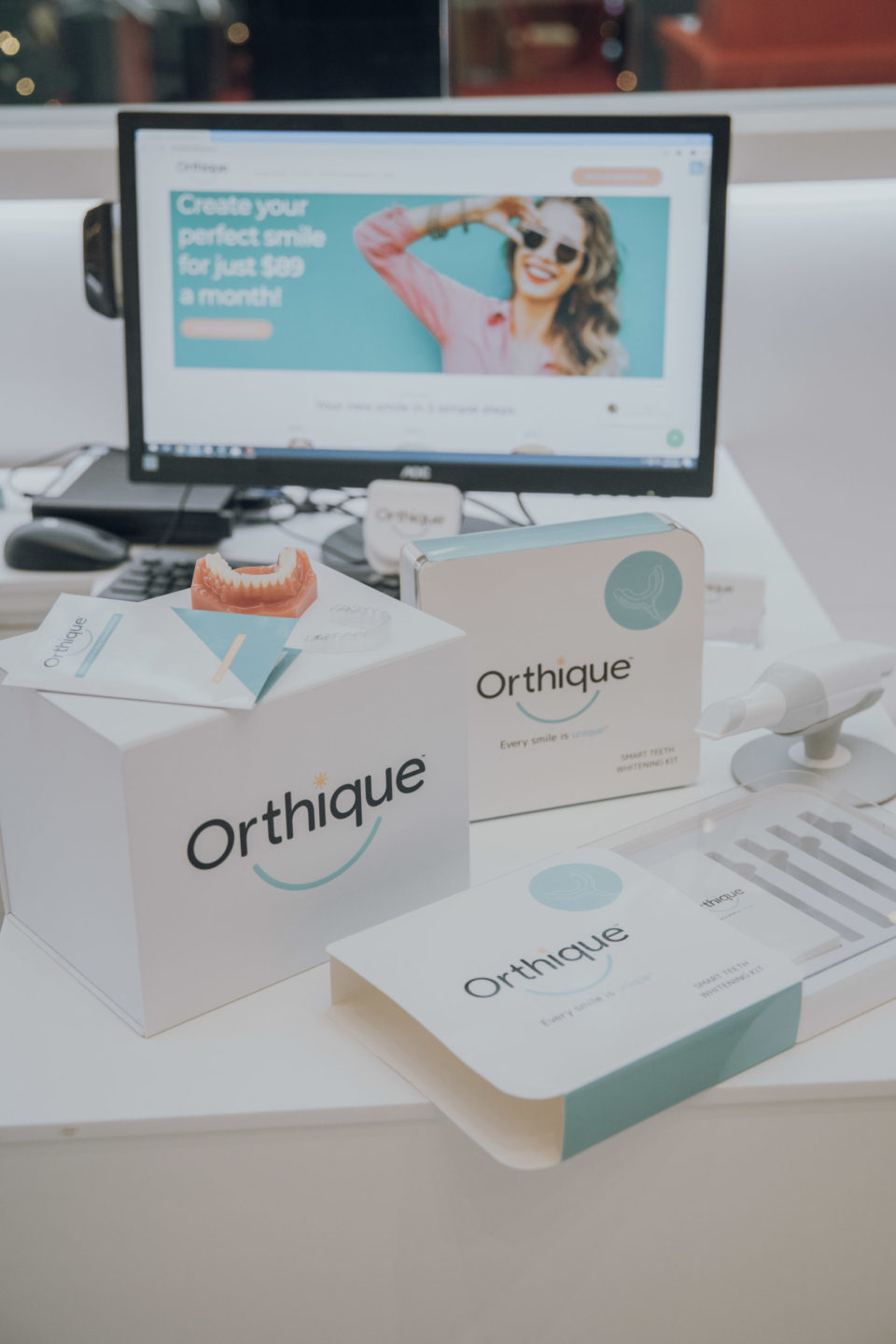 Do you live in Jersey City?
No, but I'll be moving there soon, actually. I'm currently in Hoboken.
Do you have a favorite Jersey City hangout spot?
Porta!
Any future plans for Orthique?
We plan on opening a lot more scan centers in New Jersey. We will keep you updated on when the newest one will be launched.
---
You can visit Orthique on the first floor of Newport Centre Mall and find more information on their website, Instagram, and Facebook.