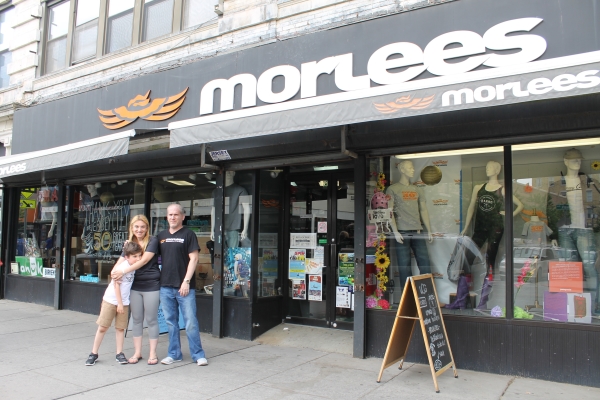 As everyone knows, much of Jersey City is changing tremendously. There are new businesses opening all over town, especially in the downtown area. My favorite thing to write about, however, are local businesses that have been around for years; businesses that have invested in and have been a part of the community for longer than some of us have been around.
Morlees is one of those businesses, a family owned store that just celebrated their 50 year anniversary. Robyn and Corey, husband and wife and parents of two adorable kiddos run this shop on Newark Ave. Robyn and I have become great friends since our interview, she's a mom but also a hard working lady boss, she is hysterical and I love her. I always see her walking around Newark Ave. talking to all the business owners and locals. She is incredibly friendly and a huge Jersey City advocate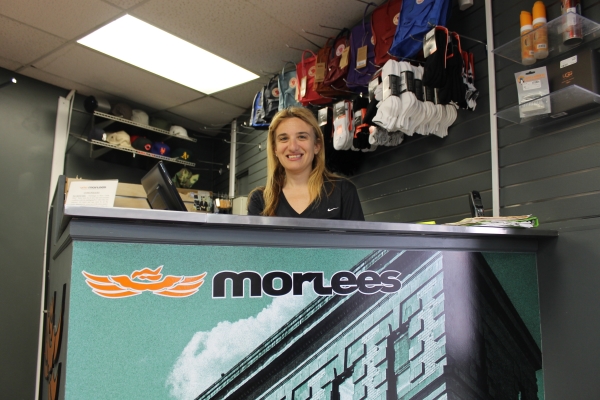 What's your name? Robyn Grodner Schneider.
What do you do? I own Morlees and run it with my husband Corey.
What is "Morlees?" It's a family-owned clothing and footwear store in downtown Jersey City.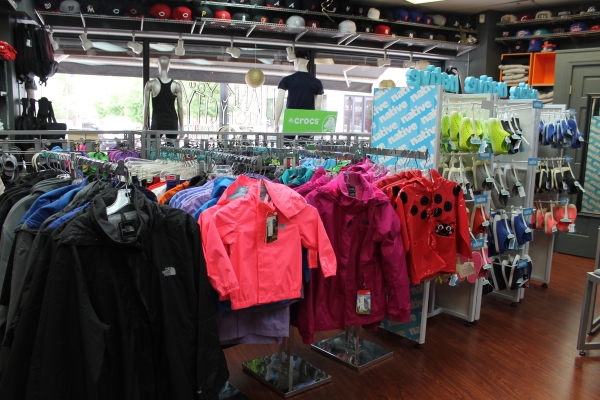 And you recently celebrated fifty years? Yes.
Can you tell me how Morlees' started? My dad and my uncle first started the store in 1965, and they started selling suits and casualwear. And in the 1970s they sold leisure suits and in the 1980s they started selling hip-hop clothes.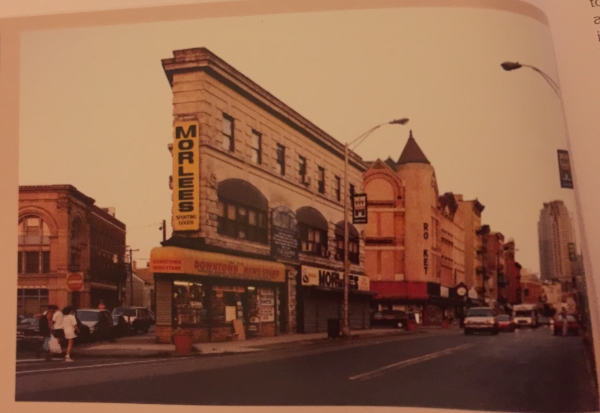 Why did they start in Jersey City? Because my dad and uncle grew up in Jersey City and graduated from Dickinson High school in 1948.
So you're like third generation? Yes.
So have you been in Jersey City all your life? We lived here until I was five. We lived in the Saint John's apartment buildings by Journal Square and then we moved out, but my dad kept the store, so it was a lot of back and forth.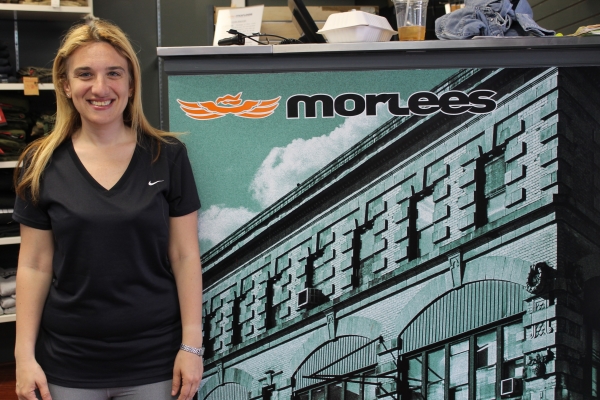 It's funny that you say it went from men's clothing to hip-hop wear, how come there was that transition? As the area changed and continues to change we always sell what our customers want and need.
Who do you cater to now? We have a very diverse customer-base. We cater to  families, artists, and to the community at large.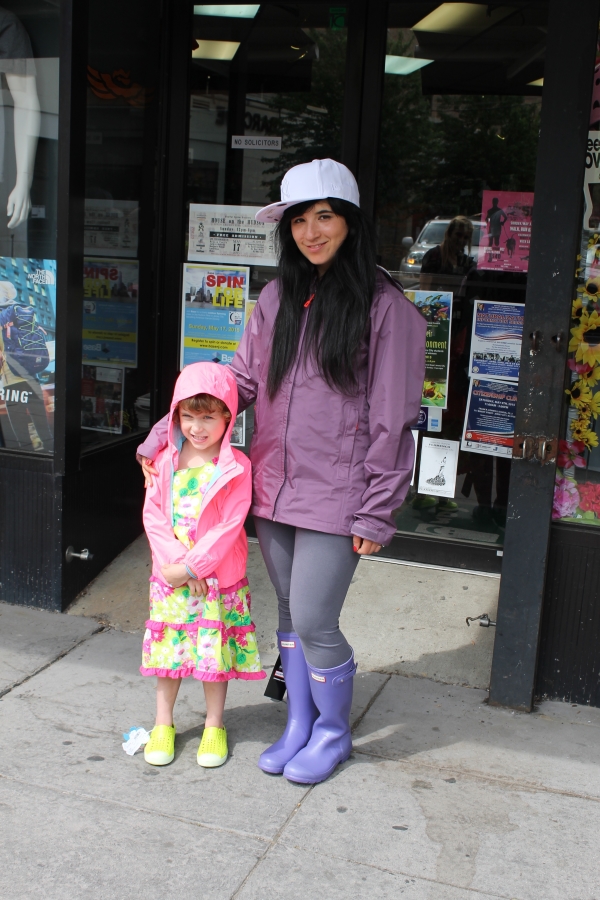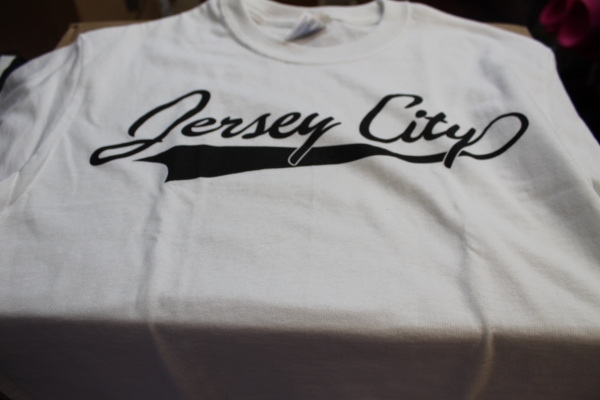 Can you tell me about the products you sell? We sell  footwear and outerwear for the whole family for all seasons. In footwear we carry Nike, Hunter, Ugg(s), Birkenstock, Doc Martens, Keen, Havianas, Sanuk, Converse, and Frye. We also sell a wide assortment of children's footwear such as Stride-rite, Pediped, Western Chief, Crocs and Native.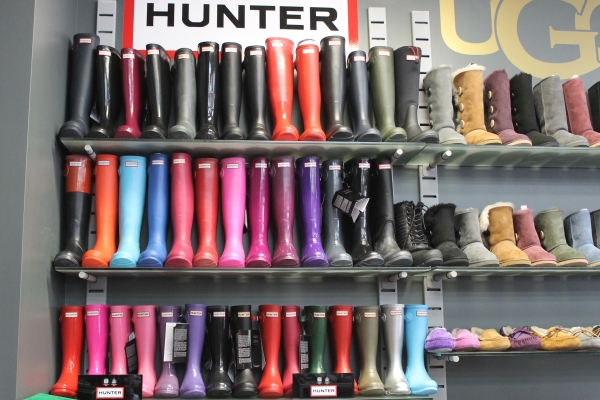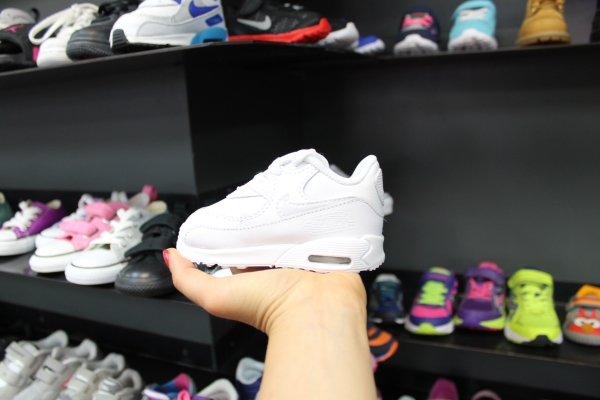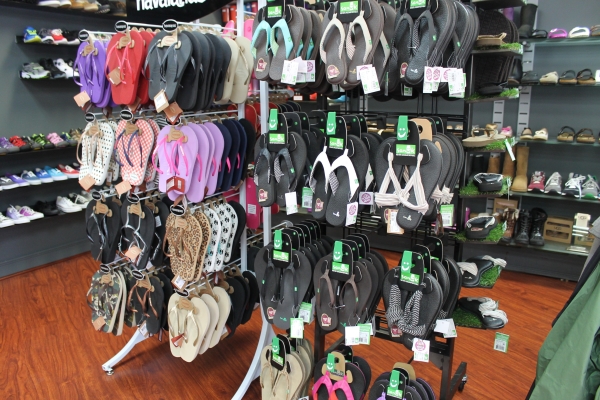 Starting in the fall and we will be carrying Merrell and Red Wing Heritage. We also sell an extensive collection of outerwear North Face, Patagonia and Spiewak . This fall we will be adding Nobis, Mackage, Rudsack, and Woolrich to our outerwear collection. We want to be a neighborhood staple that satisfies the needs of the community.
So how is it working in a family business? I've never known anything different.
Did you always know you were going to be in the family business? No. I went to law school and I was a practicing attorney, in the city, for seven years for an educational not-for-profit prior to running the store.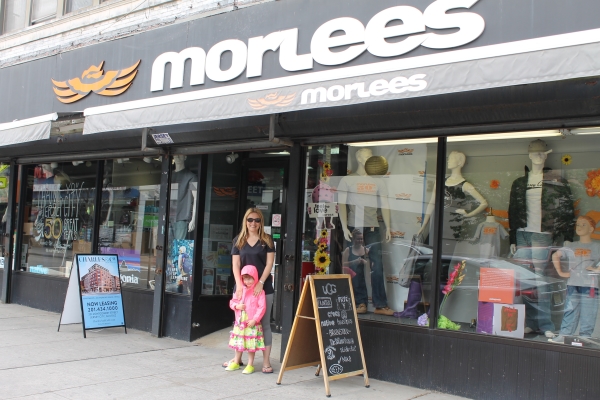 And what made you decide to make that move? Well, my dad and his partner, my cousin Lenny, both got sick in 2004, that's when my husband and I stepped in.
How do you like it? I love it, and now since my dad and cousin have passed, it's a great connection to my family. I can go to the same place my dad went to every day, and I'm very fortunate in that respect.  I love the community and we're very fortunate to be down here and we've been a family business for fifty years. We have customers that I've known my entire life and there's not many people that can say that.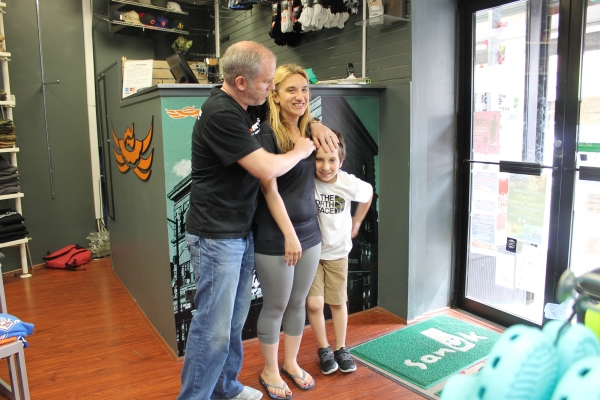 Do you guys now live in Jersey City? In what area? Yes, we live in Paulus Hook.
How do you feel Jersey City has changed in the past couple years? I think it's an amazing renaissance and it sounds like the Jersey City my dad spoke of when he was a kid. Of course there's a lot more big buildings now, but it's just a vibrant  and exciting area.
Do you have a favorite hangout spot where you like to eat and drink? I have 2 young sons, so we are in Hamilton Park often. If my kids have a choice they would go to Milk Sugar Love for ice cream or Toricos every day. I'm usually at their disposal, so, I go where they go.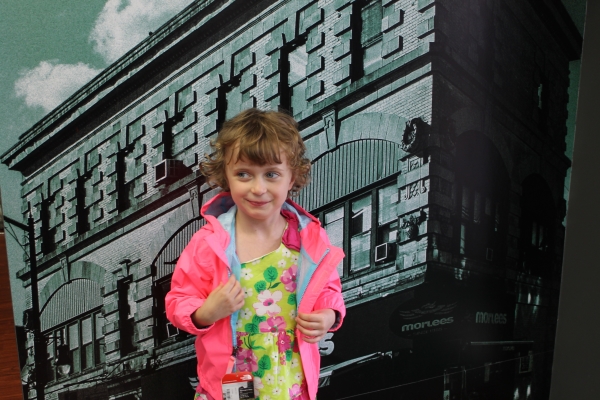 What about lunch? We go to Hamilton Inn, Skinners Loft, Roman Nose, Koro Koro to name a few.
Any future plans for the store? We are hoping to do renovations this summer.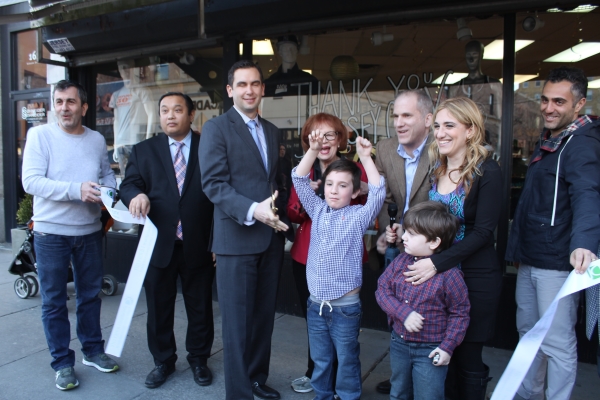 Also, I see you guys have murals in the back. So, are you guys are cool with the mural projects?  Yeah, we think they're great. We've always had the theory—if you do art, you're not going to do graffiti. And back in the 80s when graffiti was totally prevalent, our gates would always have graffiti art on them because it was a way to keep the graffiti away. So, we think the art projects are great. It adds character to the area.
So your mom was here also for the fifty year ceremony, what was she telling the mayor?   Knowing my mom she was probably telling him she was so excited to meet him and that he is doing a great job.  She is a mom.  That she is very proud that she helped my dad and cousin run the business and she is grateful that we made it to 50 years..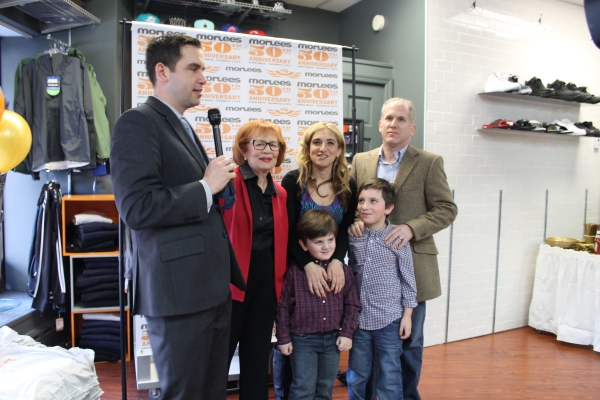 Does she come visit often? Not as much as she used to, I mean she's older now so it's harder.
How does she feel about you guys running the store? She's very happy that my dad's legacy could go on.
Do you think your sons are going to take it over when they get older? I have no idea, like I never thought I would, so who knows. Never say never.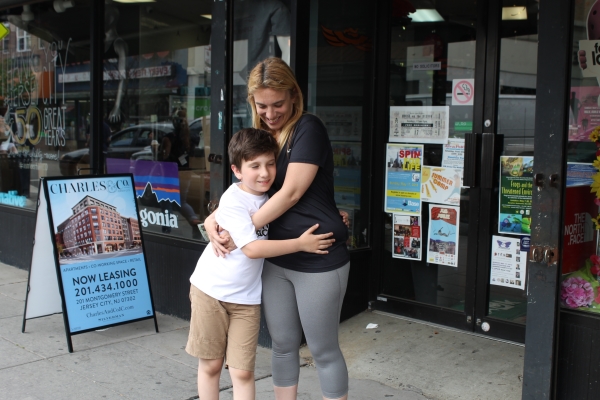 Morlees
160 Newark Ave