Alex and I went on a small adventure in Hoboken to interview women-owned "ME & EM For Good," a jewelry brand conceived from an unfortunate event in one of the founder's life. This interview was not only fun, meeting two best friends who are business partners, but it was also inspiring and humbling to see the courage to create something positive out of a dark moment.
This is Emily Barere & Maria Strandberg's story. Enjoy!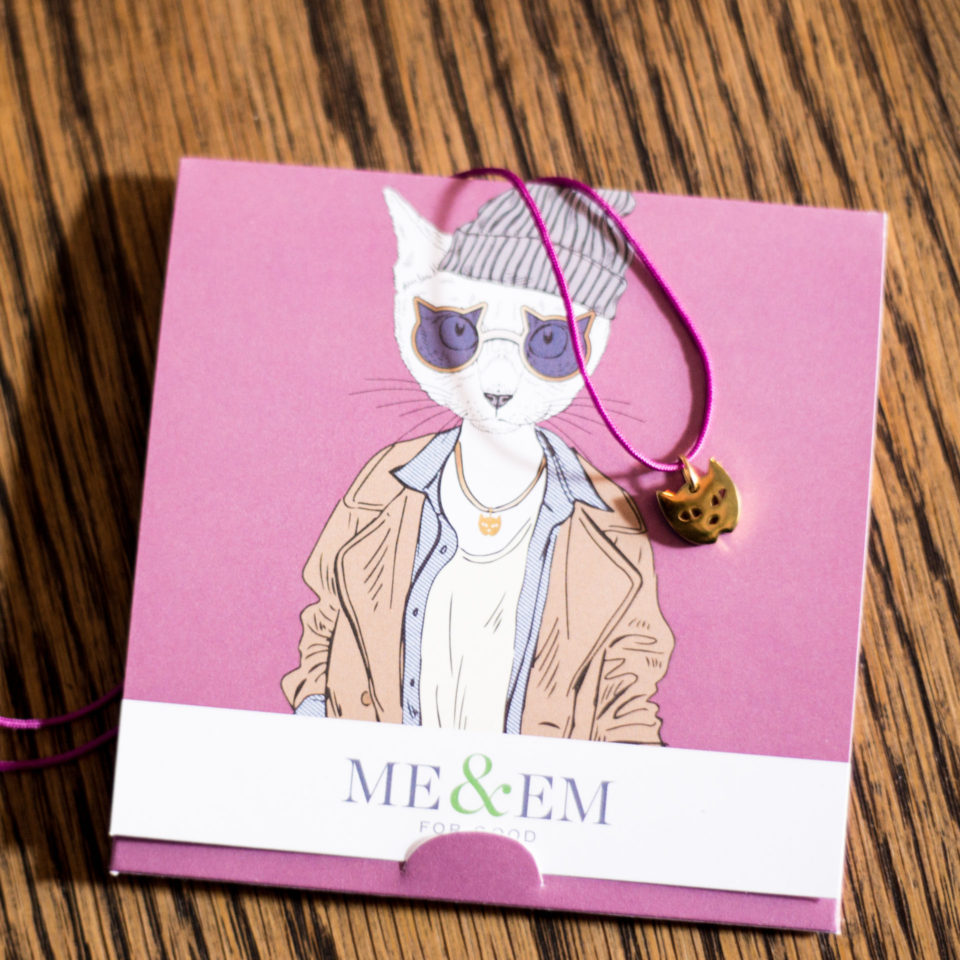 What do you ladies do?
Maria: We run a company called "ME & EM For Good." It's a jewelry company with a mission to do good. For every charm that is sold, we give money towards a children's charity. Right now, it's "Tackle Kids Cancer" and we actually made our first donation yesterday. So yesterday was a big day for us.
Emily: It was a fun celebration at The Children's Cancer Institute, They threw a party for our first check presentation.  We met some brave young kids fighting cancer and let them choose their own charms. For me, it was really special going back to the hospital for a good reason, a happy reason.
Maria: ME&EM  jewelry is gift ready, feels good and comes at a great price point. The jewelry is hypoallergenic so It can be worn by kids and adults alike. We started out designing with kids in mind but have found that adults like to wear our jewelry too.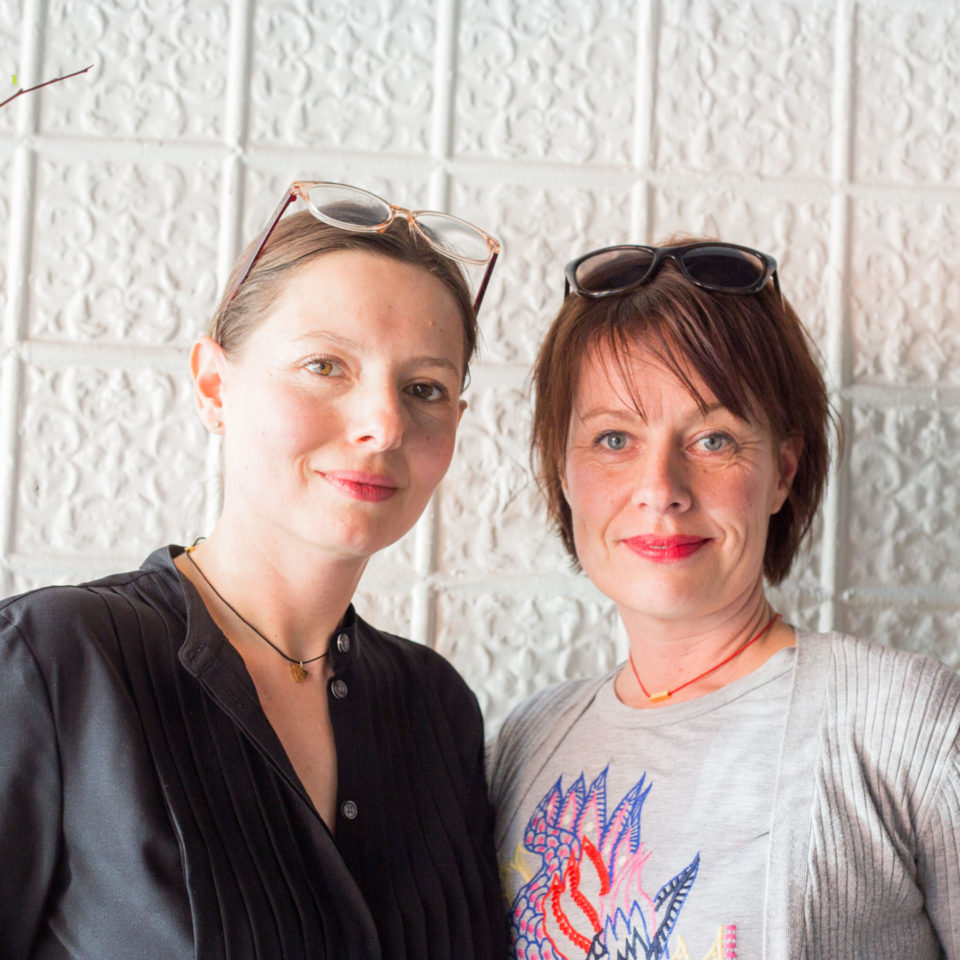 So what's the story behind your jewelry brand?
Emily: Our daughters are very  good friends and always have been.  When they were 3, my daughter was diagnosed with Leukemia and that changed our whole world. She was in treatment for years and Maria's daughter Molly was always there bringing some happiness and normalcy to Ella's life while Maria was bringing some to mine. During this time we began talking about how we could do something good and bring something positive out of this difficult journey.
Maria: We started in August and we've been growing steadily and getting into new stores. It's happening really fast. People have been so helpful & positive about the story, the message, and the jewelry!
Emily: Eli Manning is matching all our donations, so our first check yesterday was $2,100 and with his donation it was $4,200. That was in a few short months and we hope to add some zeros next year.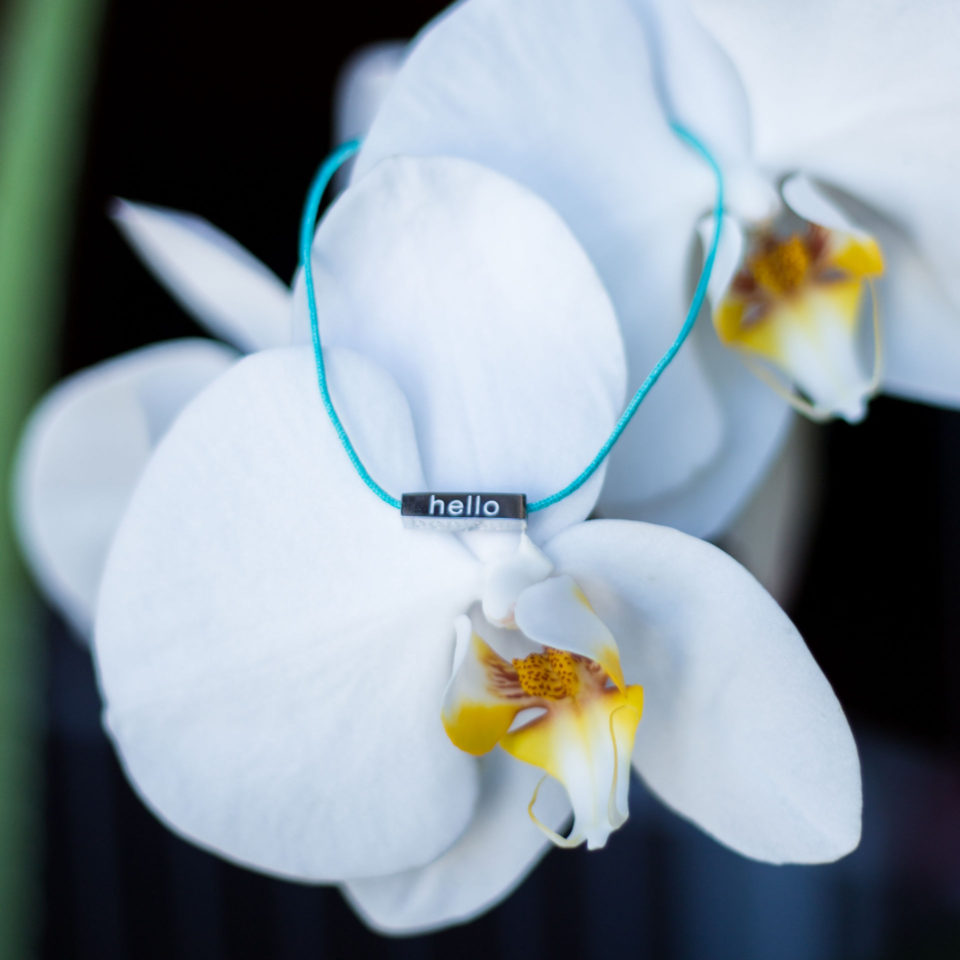 When did the idea of making a jewelry brand come to fruition?
Emily: It was a slow seed that had started when Ella was diagnosed. I had been working eighteen years for other jewelry brands and had needed to quit my job to care for my daughter. I knew that I would want to work again but find something that could bring meaning to our experience. There was no one I would rather collaborate with than Maria.
Maria: We realized we had a great concept that was missing in the marketplace. And one day we just said to each other "let's do this."
Emily: The first collection we did was called "Wishful" and it was because we were doing a lot of wishing for things to turn out well, and they did. Knowing that wishes can come true we want to put that feeling into our jewelry. Everyone has wishes, they don't have to be big like mine wanting my daughter to beat cancer.
Maria: Ella's wish was to go to the park with Molly.
Emily: Yeah, and wishing for a sleepover with Molly.
Maria: We realized that everyone has wishes some big, some small but all important.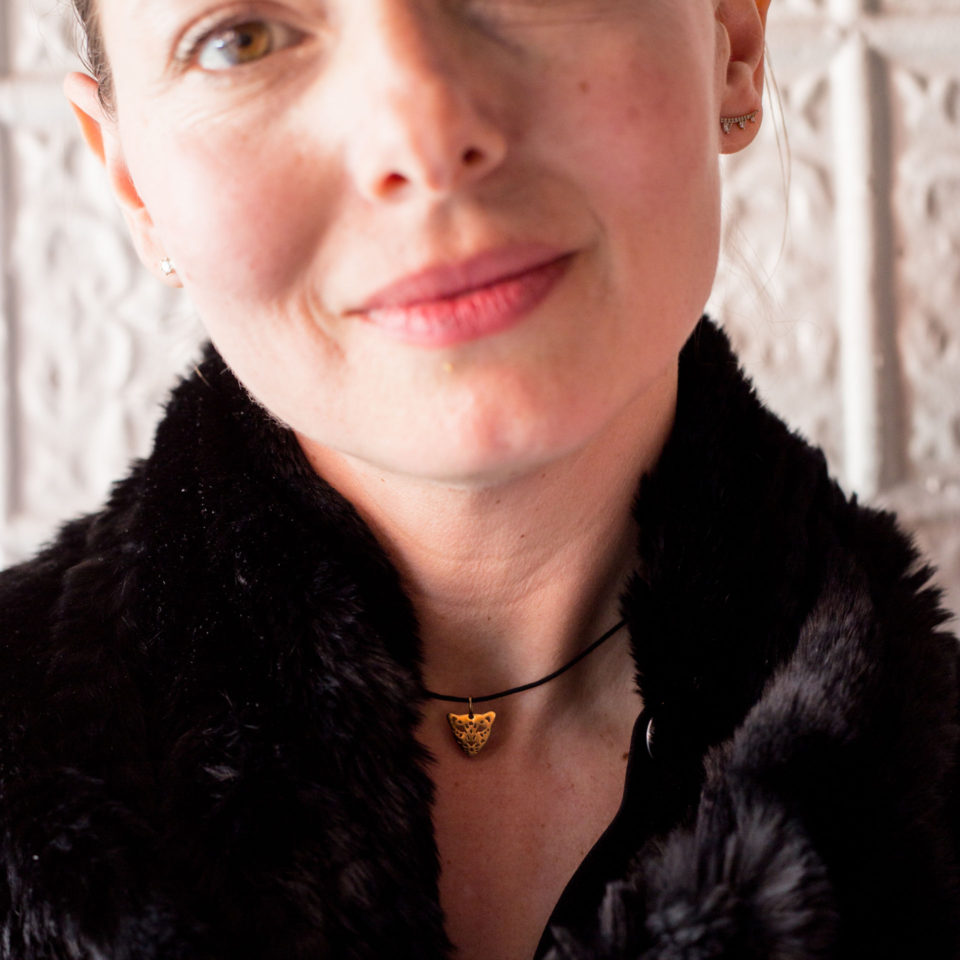 Do you ladies live in Jersey City?
Maria: We've both lived in Hoboken for sixteen or seventeen years. Hoboken has changed at the same pace we've grown families, so now it's a great place to raise kids.  It's close to the city, but it still has this small town feeling and you can walk everywhere.
Emily: It's very diverse which is what I wanted for my children, since I grew up in New York City. I wanted urban and diversity, and Hoboken has a perfect balance where you have city amenities but it still feels like a small community.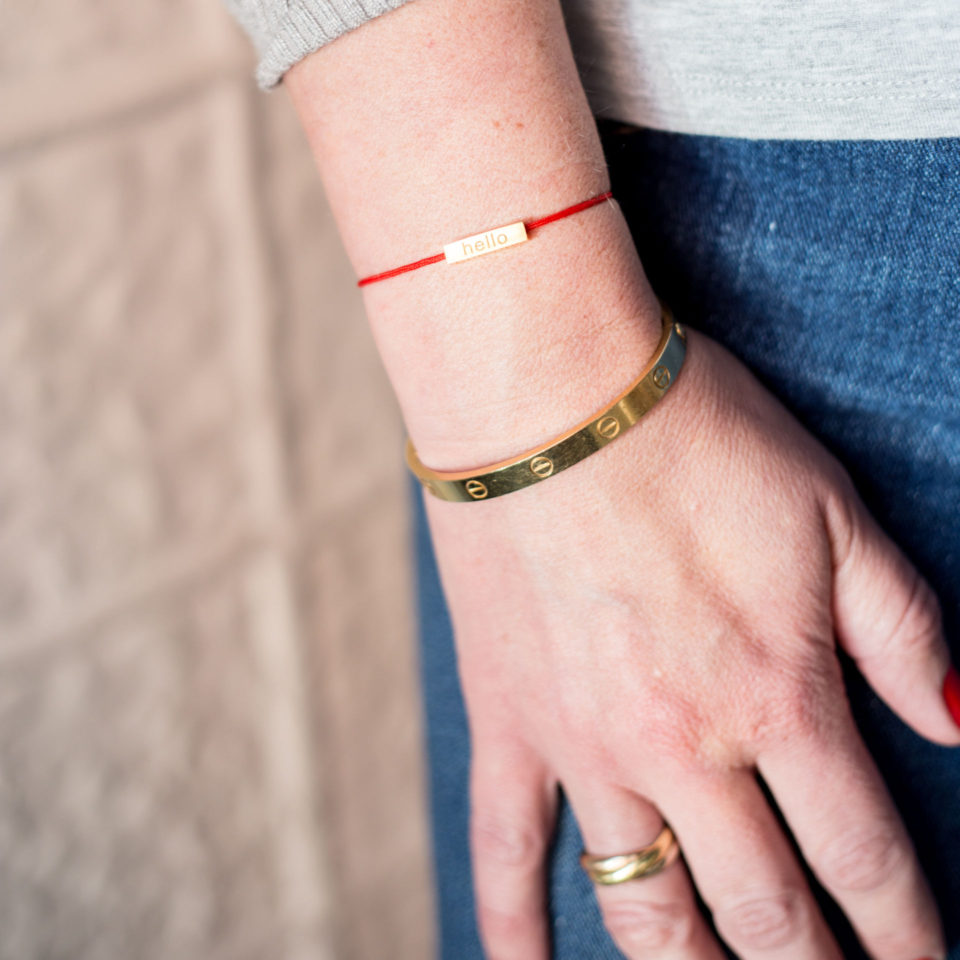 Are you ladies ever around Jersey City?
Maria: Oh yeah! Love, Liesel was the second store to carry ME&EM.
Emily: I take Ella every week to therapy in Jersey City at Sensory Kids. I saw Love, Liesel opening up and said, "That's a store we want to be in."
Maria: It's a very interesting shop, every time you go, there is something new or a new designer showcasing their work.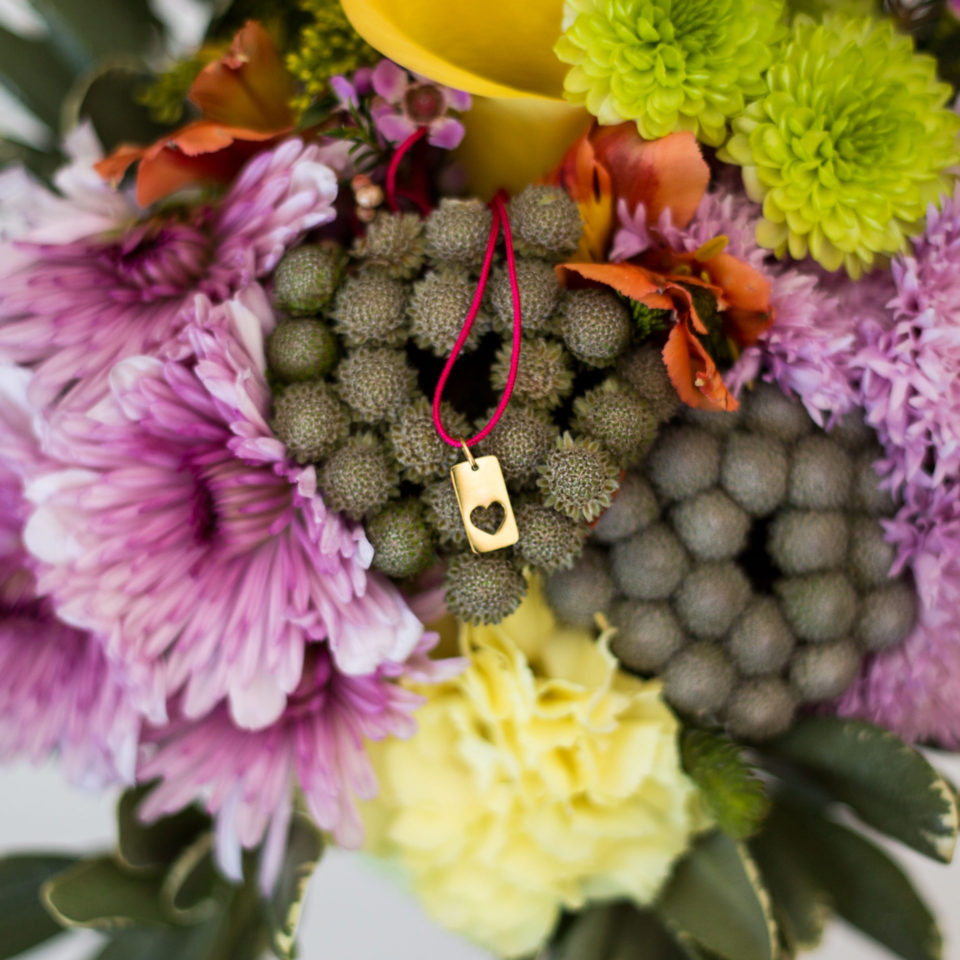 Who do you see wearing your jewelry?
Maria: It's sort of cool that our jewelry is not gender-based. It's supposed to be fun, easy to wear, colorful, and with a good message. It's for everyone who feels young and happy at heart or wants to feel that way, which I think we all do.
Emily: All the bracelets and necklaces come adjustable so you can layer it or it can be made shorter for kids.
Maria: Some people wear a necklace as a bracelet, too. It's very versatile, where you can stack charms on each other or layer it with multiple strings to make it more colorful.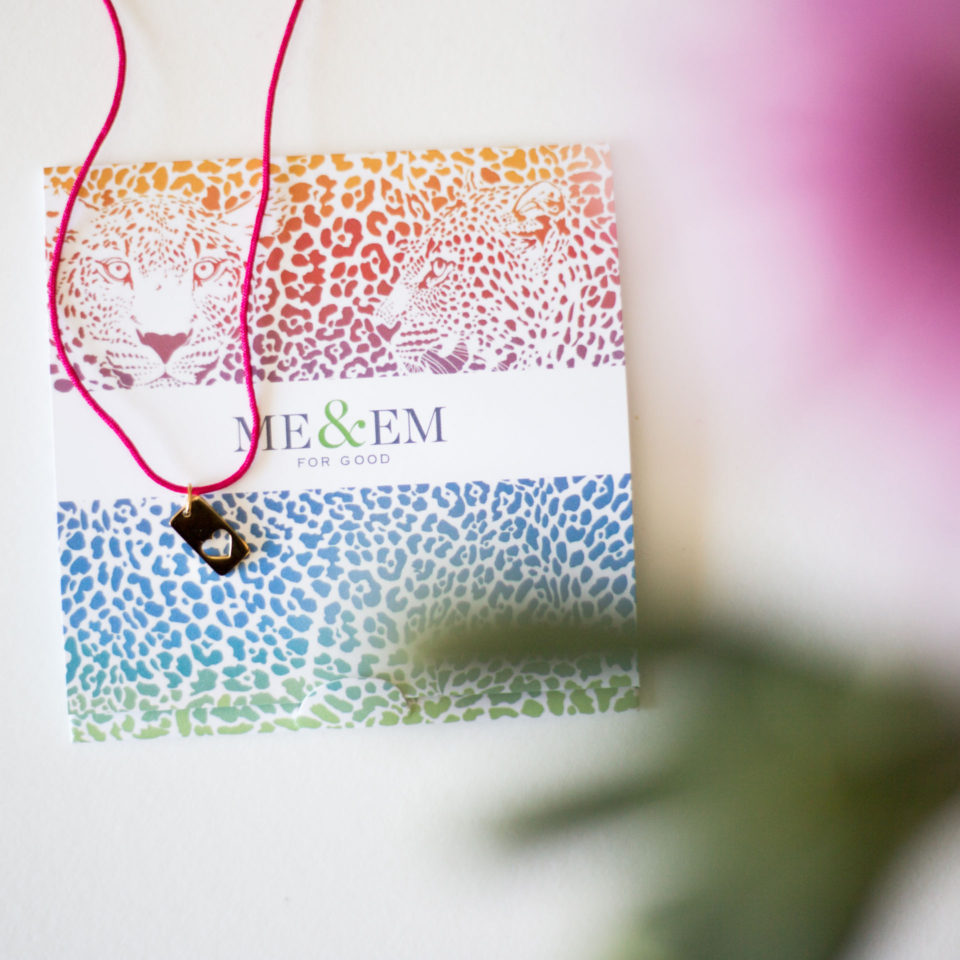 What do you like about Jersey City?
Emily: I love the restaurant scene,It feels like there is always something new popping up. There is great diversity and it's also so close to New York, just like us!
Maria: There is something really cool about Jersey City, the people, the feeling.
Any specific restaurants you guys like to go to?
Emily: I like Roman Nose, Porta, and Kitchen Step.
Maria: Roman Nose is great! We know the family from soccer.
Emily: Hutton up in the Heights, as well.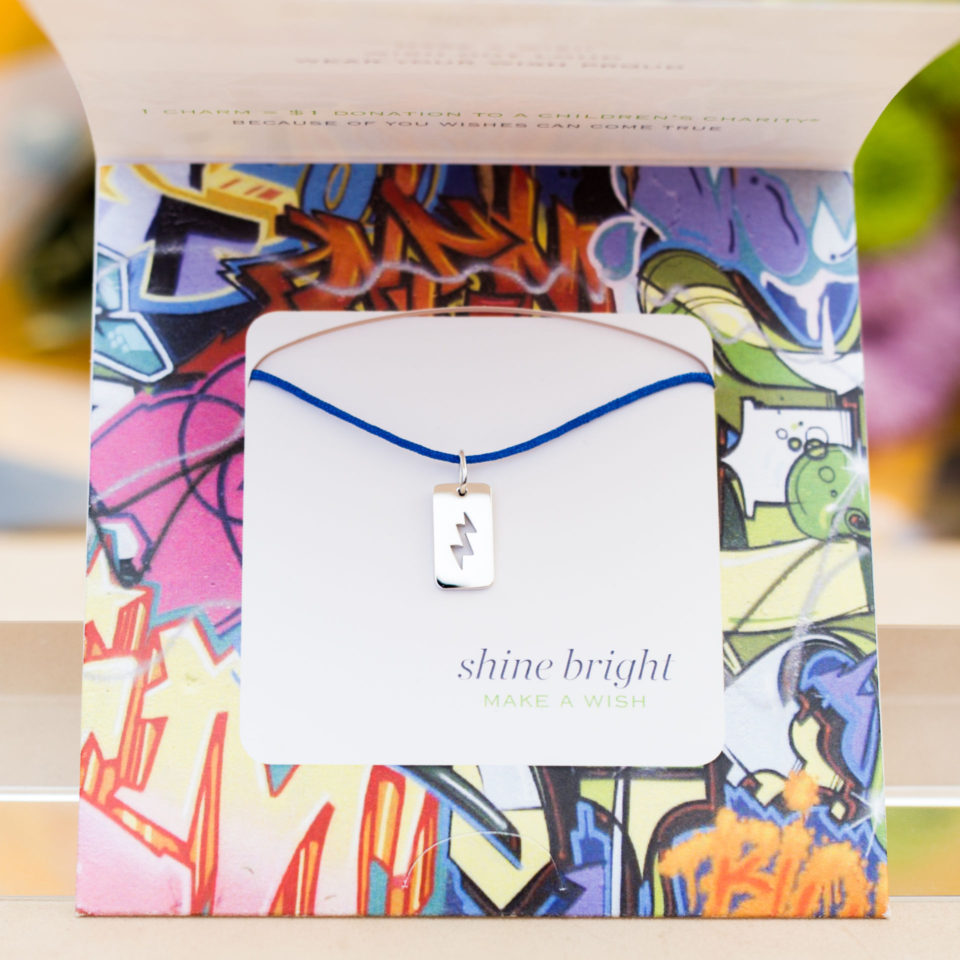 Tell us more about your animal collection.
Emily: Each of the animals have their own positive message. So we have themes of friendship, wisdom, and strength. For instance The Owl represents wisdom and the Zebra tells you to show your stripes (be who you are).
Maria: We wanted it to be lighthearted and not too serious but still come with a message. A cool cat should never be a copycat
Why is it called "ME & EM For Good"?
Emily: Originally, we played with the initials of our daughter's names, Molly and Ella. Then we realized our names also start with E and M so we decided to include ourselves too.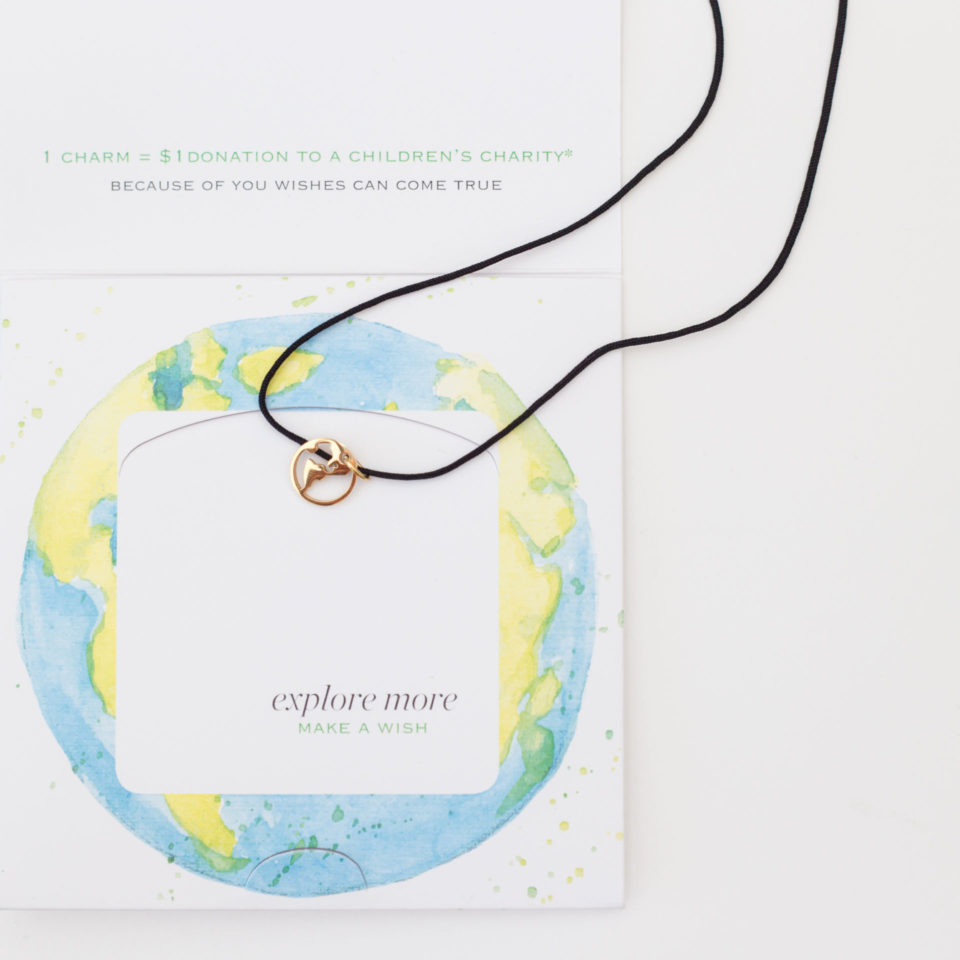 Where can you shop ME&EM For Good jewelry?
Emily: We're online at www.meandemforgood.com. Locally you can find our jewelry at Bloomsbury Sq and Love Liesel in Jersey CIty and LunaRosa and Hudson Paperie in Hoboken. We will also be popping up at Athleta soon. We are in a variety of shops around the tri-state area. A full list of stockists can be found on our website.
As you can see, Emily and Maria are here to make the world a better place, one charm at a time. Be sure to check out their online site and the stores near you!