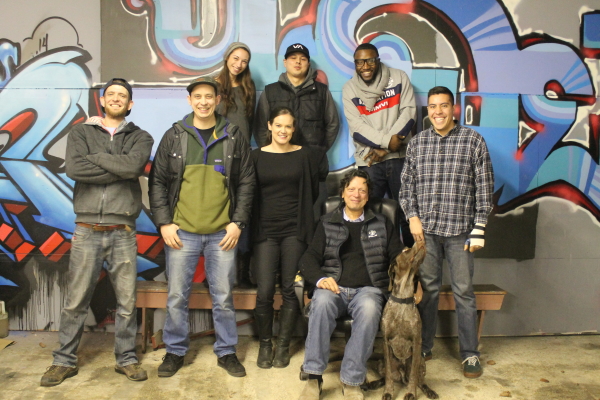 Jersey City's finest street artists, local businesses and over 50,000 clients go to the Magnets.com people to hook them up for all their printing needs. They are quick, efficient and pride themselves on customer service. Not only that, but they are a local business conveniently situated in the Bergen/Lafayette area.
I wanted to get a few promotional Chicpea items (a magnet and a postcard) created to leave at coffee shops, as well as to send to my loyal readers.  I got in touch with the Magnets.com team to hook it up for me. I worked directly with Brenna the marketing director and we brainstormed ideas together. For the magnet we decided to go with a map of Jersey City with all the neighborhoods; we both thought that would be cool and most useful. For the flyer we were going to do a simple promotional design with my website info but then changed it at the last minute to a postcard – a pic of me in front of the "Greetings from Jersey City" mural.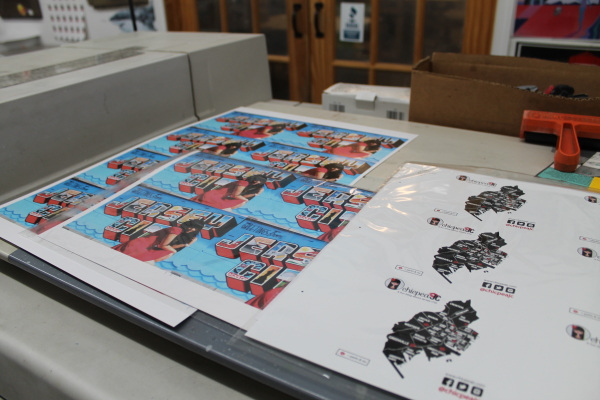 Brenna and the Magnets.com teams were a joy to work with; they were able to bring my vision to life and I was beyond excited about the results. I am pretty sure I drove them crazy by making changes almost daily, but they were so cool about it. Not to mention the process was so streamlined and efficient, I was extremely impressed. They get an A++ for customer service.  Magnets.com folks invited me to their warehouse to see firsthand the process of my items being produced, as well as to meet the team. I had such a blast seeing the whole process unfold and also loved getting to know everyone who works there. It's clear that they have a fun company culture, plus they all support the local art scene and local enterprise from Jersey City to Guam.
They are dope and I will continue working with them from now on!!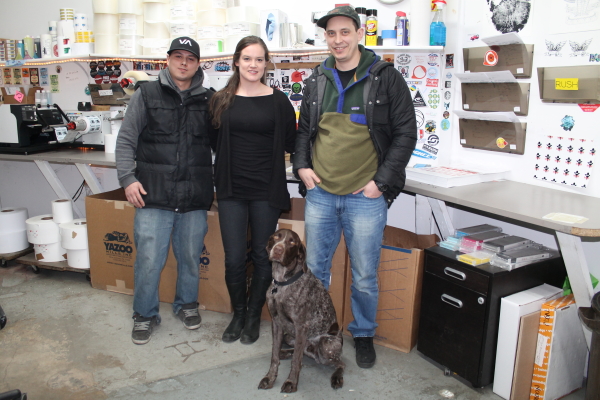 What's your name? Felix.
What do you do? I am the production manager here at Magnets.com and Customized Stickers
What does magnets.com do?  We are a printing company that specializes in magnets and stickers. We also do other products like booklets, posters, zines business cards & flyers. We have also worked with a number of artists to produce fine art canvas and other prints.
Who are some of the Artists you have worked with? We have worked with DISTOART, Clarence Rich, PAWN and recently did some beautiful canvas prints for ashes55 and GreenVillain.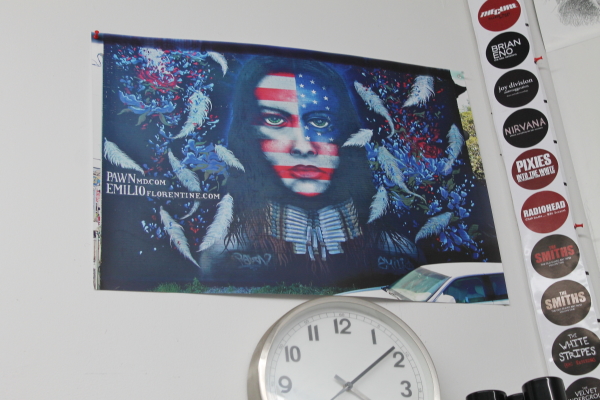 What's your story, you're obviously not from here? Originally the company was owned and operated from within Australia. Erwin (the current owner) was given the opportunity to purchase the business in 2004 and has been running it from Jersey City for over 10 years.
How did you get to Jersey City? The Whole family moved out here between 2002 and 2003. My Mum grew up in Jersey and wanted to be close to her family. So we relocated and are really enjoying living and working in Jersey City.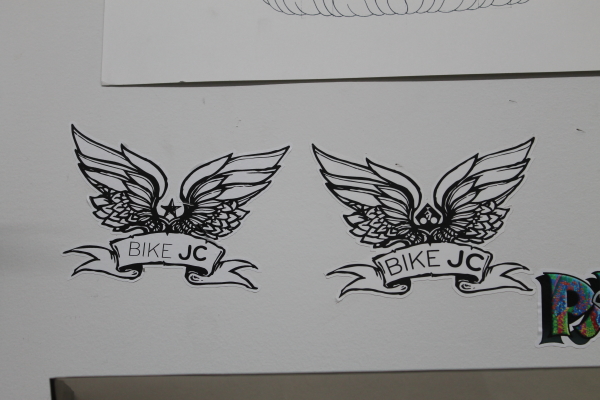 How did magnets.com begin? Originally it was just me and my dad, Erwin running the company. My mum and sister also worked here for a few years.  My mum has since retired and Morgan moved back to Australia. The company has grown a lot since the beginning and we now have 10 full-time employees and a number of employees that help out on a casual basis.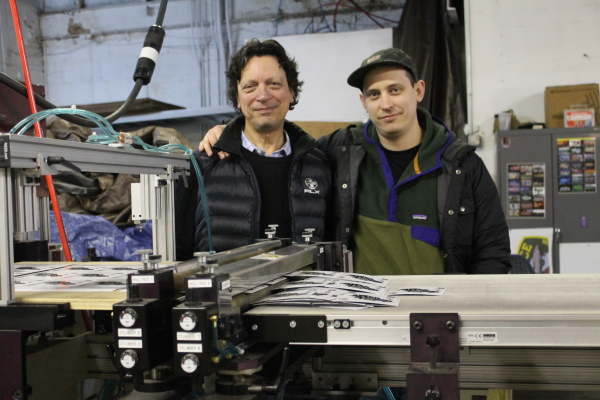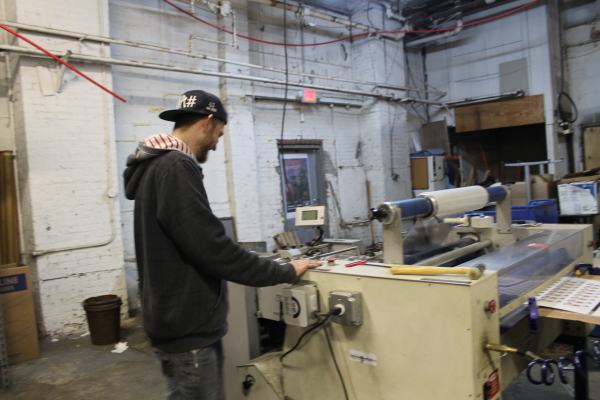 One of our awesome employees is Brenna. She is our marketing manager and has been with the company for almost 2 years.
Do you currently live in Jersey City, Brenna? Yes, I live near Grove Street.
How do you like it? I love it!
Do you guys have a favorite hang out spot? Felix: Yea, I usually go out to Lucky's or Barcade, but Skinners loft has good food and is always good for a quiet beer, I'm also looking forward to SOUTHOUSE opening up. We even did some printing for them.  The construction panels that you can see from Newark Ave were printed here and installed by PAWN and I.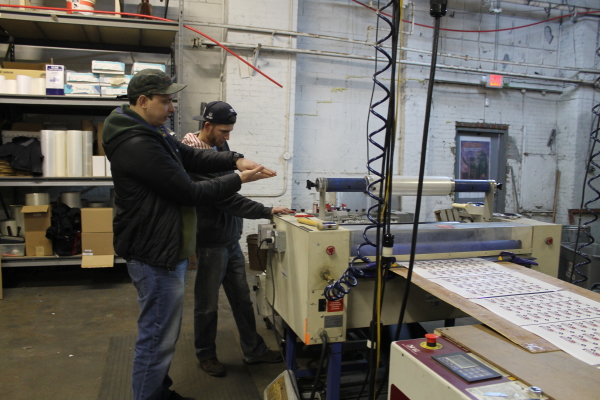 Brenna: It's hard to choose a favorite but lately I like Porta for brunch and Park and Sixth.
Those are good spots, how long have you been in Jersey City? For 8 years.
How do you feel that it has changed in the past few years? Its changing like crazy but its fun because there are more places to eat [Laughs].
Brenna, it seems to me that you have a good culture here do you want to talk a little more about it? It's a fun place to work! We're all friends and go out for drinks occasionally.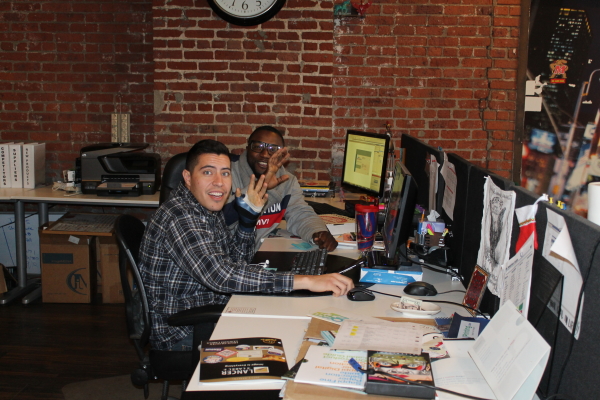 What is the process, because I didn't know you had in-house designers…  We have an in-house design team and 12-hr a day customer service department.  We offer a free design service, which is something that separates us from a lot of other printing companies out there.  We do a lot of custom designs where we work with the customer to create original artwork suited specifically for their purpose.
But if a company doesn't know what they want would you be able to help them?  Yes, our sales and customer service team are really great at working with customers who don't know exactly what they want to do. Our websites also offer some inspiration in terms of design and content.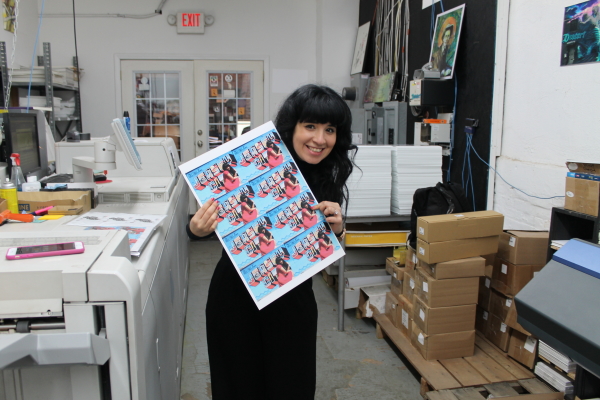 Can you name drop some local businesses that you have done work for?  We've done stickers for Bike JC, Downtown Yogurt, Koro Koro, Third and Vine, Pasta Dal Cuore. We printed stickers for Mayor Fulop's campaign.  We also did some really cool metal souvenir magnets for The Jersey City Project.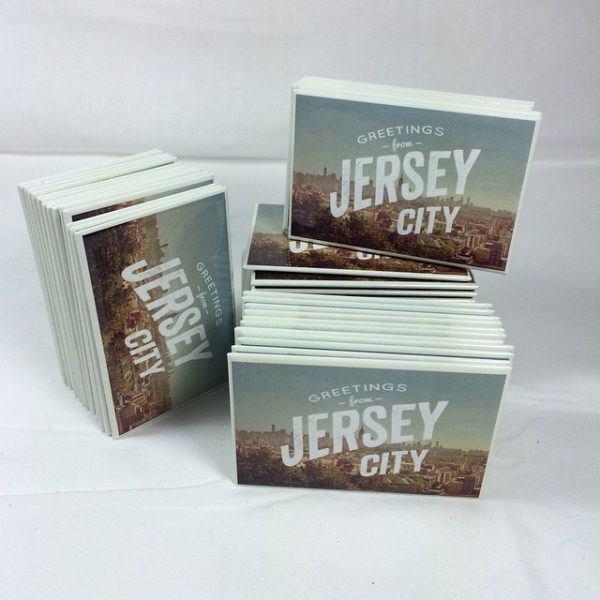 Do most of your orders come from the web? Yes, almost all of our orders come in through our websites, but we also have a lot of re-order customers and business that we have gained from word of mouth.
What are your most popular magnets? Some of our most popular magnets include business card magnets, calendars, and team schedules. We also print direct mail postcards, door hangers,  and other promos like magnetic clips.  We also produce high quality product labels and UV coated vinyl stickers, as well as posters and fine art prints.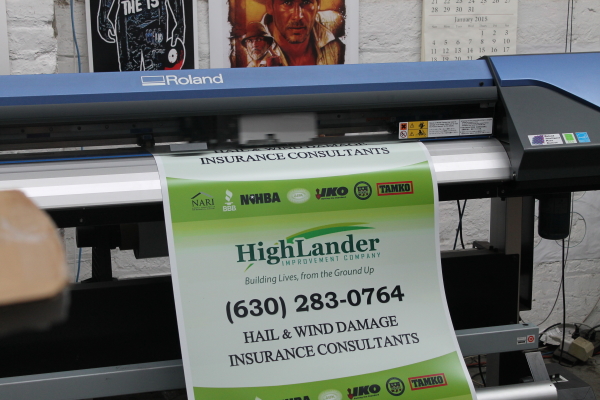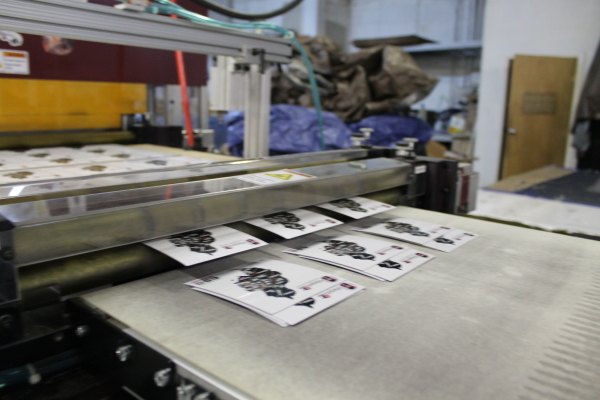 I want to tell you about my experience with you guys, you are incredible, I was impressed. I was annoying since I was changing so many things… and your service is quick, you guys have a system in place.  We work with a lot of people every day as we service all of the states as well as Canada so it's important that we have a good system in place.
Right now we're offering $25 off your first order! Use code CHICPEA25 at checkout on both magnets.com and Customized Stickers!
Wow! that's an awesome deal! How much to send postcards to all of the Jersey City residents?

[su_divider style="dotted" link_color="#cccccc" size="1″ margin="30″]

[su_divider style="dotted" link_color="#cccccc" size="1″ margin="30″]