Love, Liesel is an adorable jewelry shop that recently took over the old home of Another Man's Treasure. The store is owned by the sweetest girl bosses I've ever met; Heidi and Kerry. They invited me and friend/photographer Andy Mac to check out their store on a beautiful sunny afternoon.
To be honest, Jersey City needed a dedicated jewelry store, a one-stop-shop where you can buy your loved one a gift or #treatyoself with something new and shiny in various price points. Whether you are a teen looking to buy your girl a promise ring (do people still do that?) or have a larger budget for an engagement ring or if you just want to buy your bearded lover beard oil (yes they have that too!), they have it all.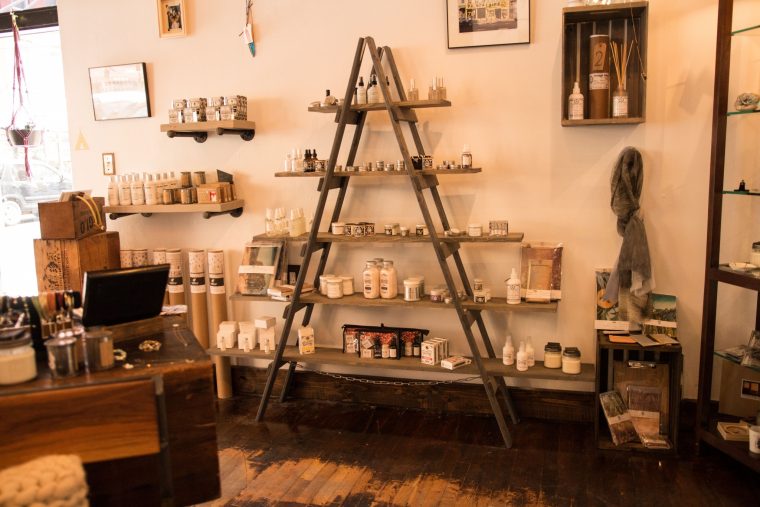 Love Liesel also carries custom jewelry handmade by Heidi, which makes every piece unique and different. None of that manufactured stuff! They also carry a lot of local brands! I love everything about this shop,
I got a beautiful north star necklace from them and haven't taken it off since the interview. I think it's my new lucky necklace because my luck has been on point every since. #knocksonwood
What are your names?
Heidi: "I'm Heidi Girard."
Kerry Lynn: "My name is Kerry Lynn."
What do you guys do?
Heidi: "I am a jewelry designer and own the jewelry line Liesel Love."
Kerry Lynn: "We've known each other for eight years. We used to bartend together and always wanted to start a small business. Heidi had built a successful jewelry line, and we wanted to open a shop with a focus on handmade goods. Together, we co-own Love Liesel."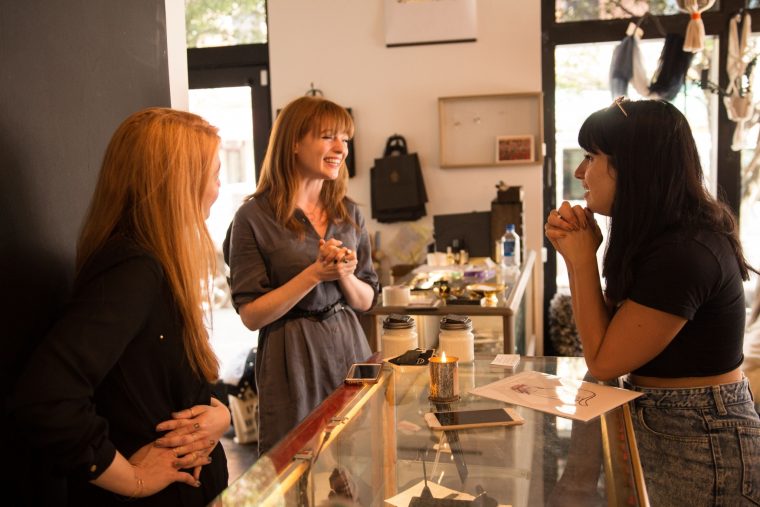 Why Jersey City?
Heidi: "I live here. I used to live in Brooklyn, which is where I met Kerry, but then when I needed a bigger workspace I moved to JC, and I quickly realized "This place needs a jewelry store!" I participated in the 6th Borough market and was well received. When the moment felt right, we decided to open Love Liesel."
This place has a lot of history being in the old Another Man's Treasure store.
Both: "It does!"
Heidi: "We are excited about the history."
How do you feel about filling in these shoes? They are big shoes to fill.
Heidi: "We were just like 'oh my gosh,' and she (Meika) called us and helped us out by making sure the process went smooth. Warren was so kind. It was such an easy turnaround. We preserved some of their unique touches. The gold ceiling is amazing, and the floors were perfectly worn. We also kept their dressing room walls which are a collage of fashion history. If people still want to see it, it's here."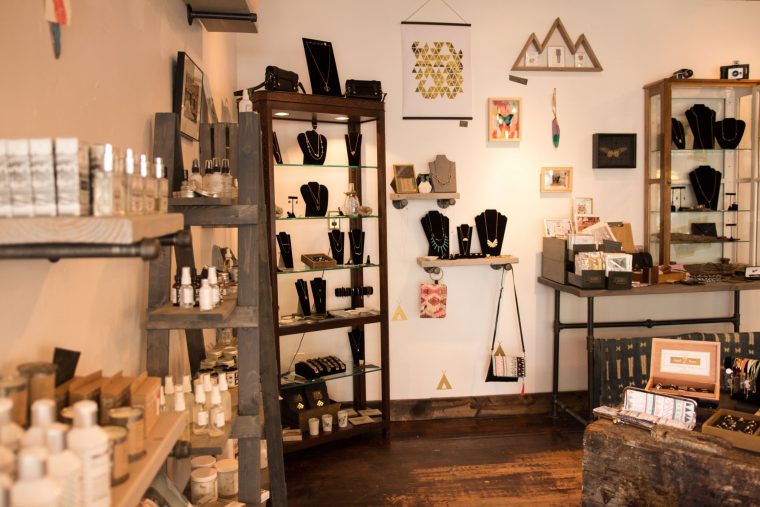 I brought so many amazing outfits in this place. It was so good.
Heidi: "Hopefully, you will buy many rings!"
Duh! So you have your jewelry here, and you have other brands as well? Do you want to talk about that?
Heidi: "We have a collective of seventy-plus artists. twenty-one of them are local. Almost everything is handmade or made in small batches. Some of the items are made by our most talented friends, other items are made by artists who we've admired for a long time."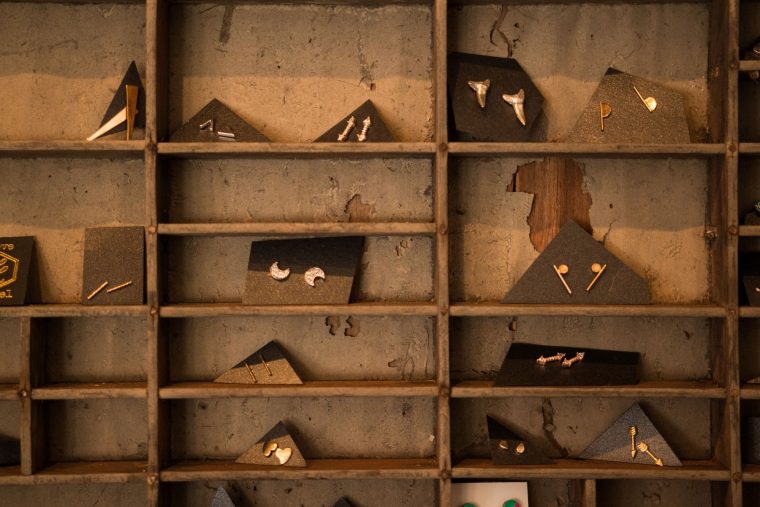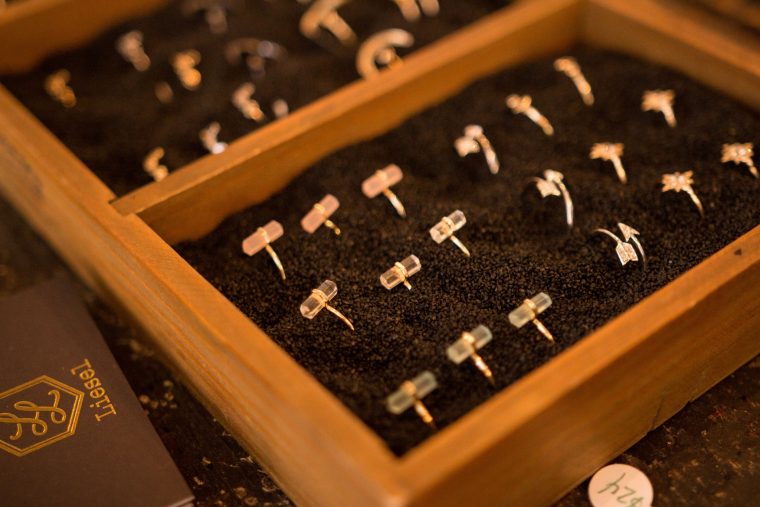 Wow. That's awesome. And you handmake everything?
Heidi: "Handmake everything!"
Kerry Lynn: "She works so hard."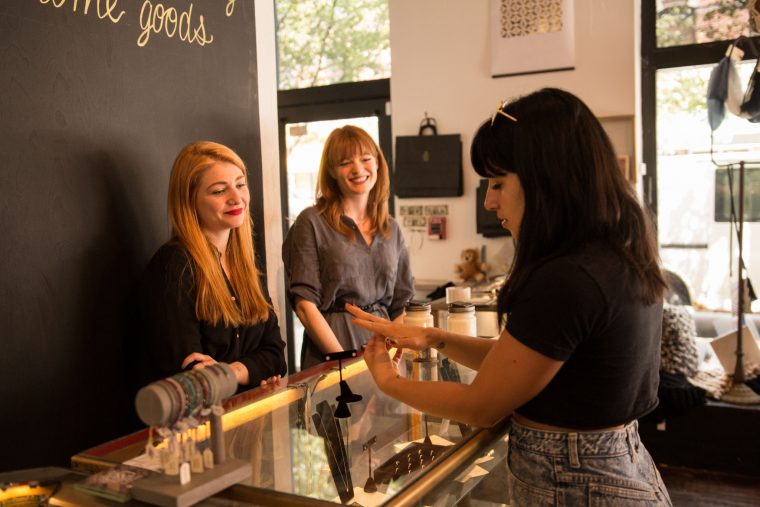 How long does it take you to make one piece?
Heidi: "It depends on how intricate it is. A basic stacker can take a few minutes, but with my fine jewelry line just finding the supplies can take hours before the piece is started."
Kerry Lynn: "She is so creative. She dreamed up her new line, and she threw it out there. I love every piece! She works so fast."
Heidi: "Yeah, this is my dream line, which I created special for the store. Custom orders can take one day to two weeks."
What are your price ranges?
Kerry Lynn: "We wanted things that were affordable, because when we were younger, we'd always walk into stores and be like 'man, this is so expensive, how come we can't afford anything in here?' We didn't want to do that to people. We have things that are $3, and we have things that are $820."
Oh wow! Can I see the one that's $820?
Kerry Lynn: "It's one of Heidi's new designs, and it's really beautiful. We are going to start stocking engagement rings. Heidi does custom wedding bands."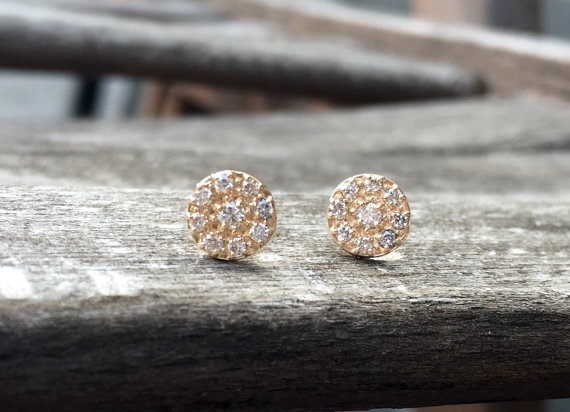 Tell me about the other accessories that you carry other than your jewelry here.
Heidi: "We have a beautiful selection of home goods, apothecary. Tons of gifts ideas, lots of items for new homes, grooming and beauty products. Every item in the store has a special story. I wish my apartment could look as cool as the store."
Kerry Lynn: "Most items are made by friends or people we have always loved and respected. We started with about six Jersey City artists, and now we have twenty-one."
Wow, from Jersey City.
Heidi: "Yep."
Can you name some?
Kerry Lynn: "Well, I love Michelle, from The Insecte Shoppe. Kevin from Rough Design is amazing. Also, Caviar Noir is a favorite."
Heidi: "Danielle Green, whom I met from the 6th Borough markets."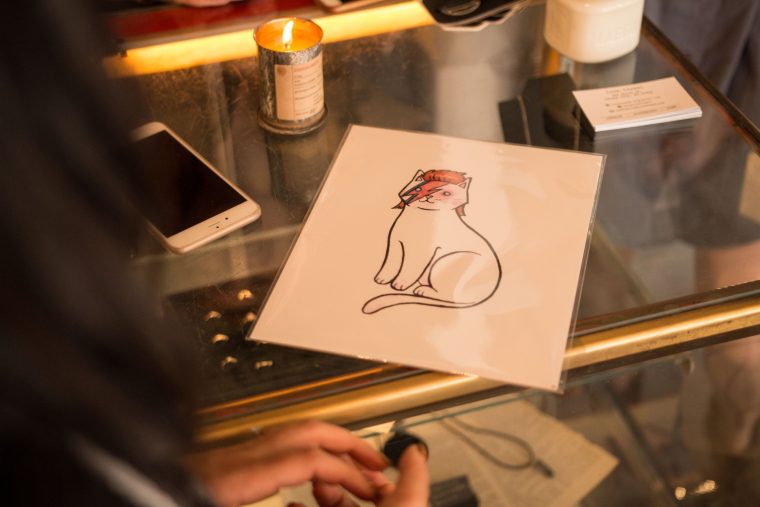 Are you just going to carry jewelry or are you thinking of adding other items?
Heidi: "We are probably not going to do clothes, but we would like to start venturing more into home goods."
Kerry Lynn: "Yeah, the diffusers have been amazing. They make our shop smell so good, and they're great gifts. We'd like to stay on trend with items that we love that are ethical, fair-trade, and artist-made."
Anything you want to plug coming up next.
Kerry Lynn: "Let's see, so June 3rd we are going to do a show featuring Ann Hardwood for JC Fridays. It's so cool that (Art House) does this!"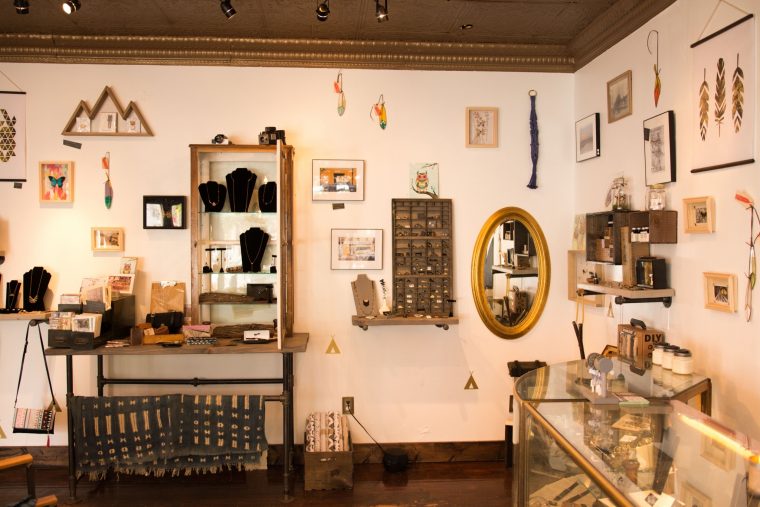 I love Ann! Her vintage Jersey City photographs are amazing. 
Kerry Lynn: "We are having a party for our artists sometime soon. I'm going to Peru with a medical mission on Friday; I'll be gone for eleven days, when we get back we'll probably have it. Where everyone can come and mix and exchange ideas."
Heidi: "We want to present an opportunity for our artists to collaborate and thrive."
Cool. Awesome. And do you guys have a favorite Jersey City hangout spot?
Kerry Lynn: "When we were up on Newark Avenue I loved the Union Republic. I loved them so much. They were such wonderful neighbors."
Heidi: "They have good wine and the best cocktails. We also like Dullboy since we moved to the new location."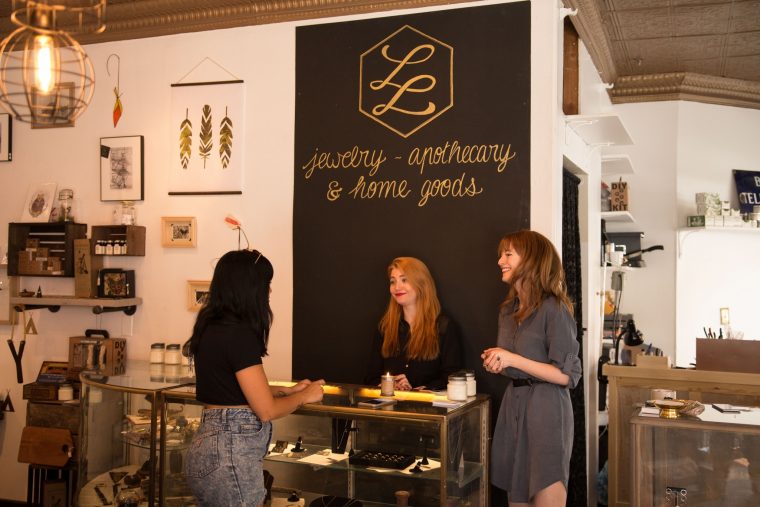 What is the story behind the name?
Heidi: "Liesel is my grandmother. When I started Liesel Love, it was very important to name it something dear to me. The way my grandparents came together is the complete definition of love at first sight. My grandparents endured a long distance relationship, across the Atlantic ocean. Their love survived through love letters. Liesel Love is my grandfather's letter to my grandmother, and Love Liesel is her salutation for her love letters to him."
Omg, that is so cute. I can't. It's like the notebook!
Heidi: "I can go deeper into stories, but I don't want to make you cry."
It's touching.
Kerry Lynn: "We were both racking our brain on what we would name our store. Since Heidi already had brand recognition with Liesel, Love, we decided to simply flip the words."
Heidi: "I thought, "I love it!" I almost cried when Kerry suggested it, but she didn't see me because it was through a text message."
Kerry Lynn: "I was like "Cool because I already bought the domain name!" [laughs]
[wc_divider style="dotted" line="single" margin_top="" margin_bottom=""]
Love, Liesel
353 Grove St, Jersey City, NJ 07302
[wc_googlemap title="Love, Liesel" location="353 Grove St, Jersey City, NJ 07302″ zoom="18″ height="350″ title_on_load="no" class=""]