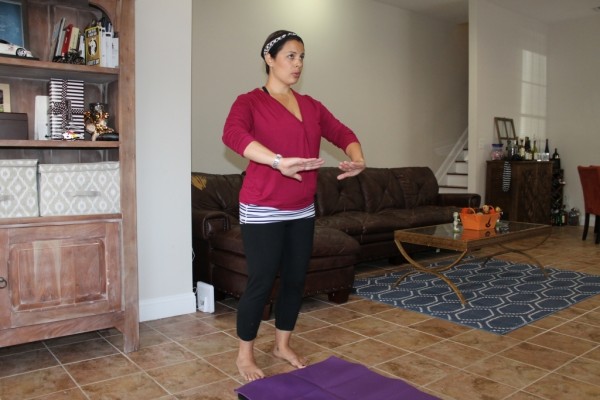 Without being too descriptive, giving birth to "Mini-Chicpea" was both the most amazing experience in my life – and most painful. I suffered from a lot of physical issues that many women do after giving birth. I went to my OB-GYN for help, but there was nothing she could really do; she just told me to basically "tough it out."
Elizabeth Morel is the powerhouse behind "Little Movers PT." She is a Physical Therapist who specializes in pediatrics and pre-natal & post-natal moms. Elizabeth helps treat some of the physical "damage" to the pelvic floor caused by pregnancy and birth by using a technique called "Hypopressives." She is one out of only ten people in the United States who has trained and practiced in this method.  If only I had known about her three years ago!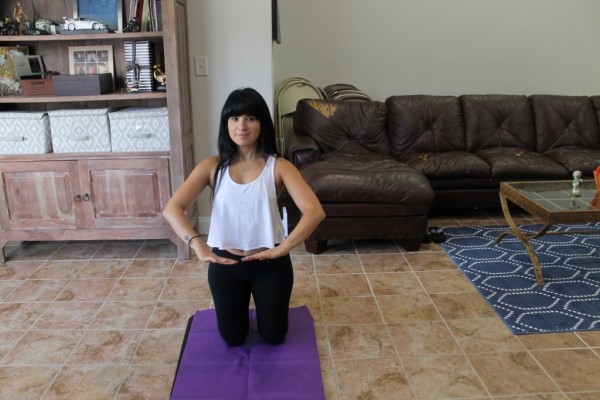 What's your name? Elizabeth Morel but everybody calls me "Beth."
What do you do? I'm a physical therapist who specializes in pediatrics for the last eight years, but since I've had my own baby, I've gone to "mom and baby." So I treat only babies and prenatal, postnatal moms. I also host a baby-wearing fitness class in the Brunswick Center.
Can you elaborate? For pediatrics, I treat mostly infants—sometimes they have conditions like Down syndrome or a chromosomal disorder; I treat a lot of babies with Tortocollis. Then for moms, I do prenatal and postnatal women's health. The specific exercises that I do are called Hypopressive—which is basically pelvic floor therapy. When you're pregnant, the baby pushes down on your pelvic floor, which is the uterus itself, then your bladder, and your rectum. Most people think the pelvic floor looks like a hammock because the only pelvic floors we've ever seen are from cadavers. However, it's actually not supposed to be a "hammock," it's the opposite of a hammock; it's kind of like an umbrella. When you are pregnant, that "umbrella" gets pushed down. This can lead to urinary incontinence or hemorrhoids. Other issues that hypopressives address in postnatal moms include diastasis recti (when the abdominal muscles separate), painful intercourse, and the inability to lose the "post baby belly."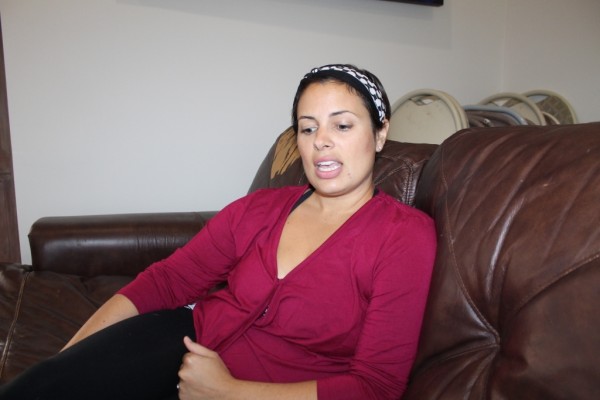 The exercises that I show people actually take your transverse abdominous, which is your inner tummy muscle, your corset tummy muscle, and it tightens it back up. For prenatal moms, I do breathing exercises which open your ribs, enhance diaphragmatic movement, pulls your pelvic floor up, and holds it in. For postnatal, we have to "sew everything up" after the baby is born. The pelvic floor is pushed pretty far down, so I teach the same exercises and then add apneas. I put you in very specific positions (think yoga-like positions) and with that you turn on the boxer muscle (serratus anterior) to stabilize your ribs and allow your diaphragm to work effectively; then your transverse abdominus (inner abs) will tighten and you breathe. Every three breaths you perform an apnea. An apnea is basically sucking your belly button all the way in towards your spine without any breath, this pulls your pelvic floor up and then your transverse holds everything in.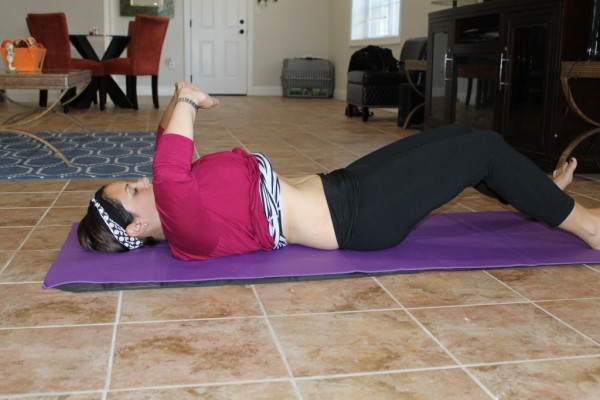 In addition to healing the pelvic floor, another issue that is treated is painful intercourse. Women who have a sagging pelvic floor often have painful intercourse due to congestion and lack of blood flow to the area. Other times there is scar tissue from tearing or stitches. Hypopressives help to lift the pelvic floor back into place, even pull the vaginal canal back up and enhance blood flow. This decreases pain during intercourse and often heightens sexual pleasure. In Europe, some men perform hypopressives just to increase their sexual pleasure.
Actually, pelvic floor therapy is mandated in Europe. Every woman in France has to go to physical therapy for six weeks after giving birth and do hypopressives. That tightens everything back up and allows you to go back to the world the same as you were before. In the US after you give birth doctors are like, "Oh you're not bleeding? Have a nice day."
Spain and France have mandated pelvic floor therapy.  Italy is mandated for therapy, but not necessarily hypopressives. Now they do hypopressives in all of South America and Canada is catching on as well. I was part of the first class of Low-Pressure Fitness in America. It's really unique and innovative. It's kind of counterintuitive to what a lot of therapy has done in the past because everyone says Kegels and squats. If you don't have the awareness you're going to do them incorrectly which can actually push your pelvic floor down further. Not only do I like to do this because it's great, but also just to help more people become aware of what it is and how it works.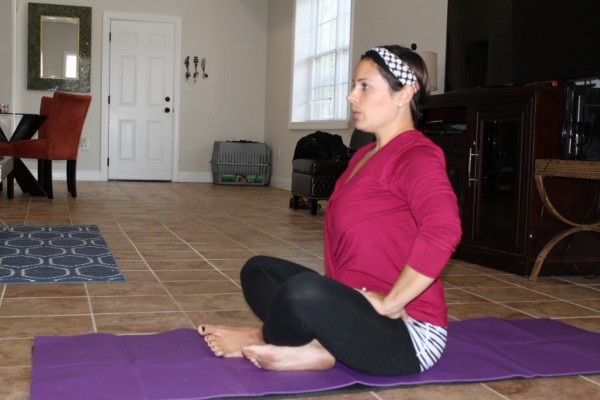 How did you get into it?  Interestingly enough, through my friend. She's from Mexico and when she was 20 weeks pregnant she became incontinent which is pretty early, but still fairly common. She called her friends in Mexico and asked, "Well, what do you guys do?"  and they said, "Oh, we do hypopressives!" So one of her friends got her in contact with the owner of Low-Pressure Fitness, Tamara Rial, and she said, "In America we have one girl," she was trained in Canada. So she went to her and the first session she gained her continence back. She told me, "You have to learn this, you have to do this!" So I emailed them and they said, "Actually, we're having our first American class, why don't you join us?" So I did and that's how I got into it.
So you're one of the only people in the US? There are about ten people right now.
Wow. 
There are three levels, I am trained in level one. Level two is moving exercises and level three is very specific and asks the clients learn trained exercises, typically for athletes. I train pre and postnatal women just because I like mom and baby, but there's such a big community who needs it. Anyone who has incontinence issues can be treated. So number one athletes, marathon runners, gymnasts, put more pressure on their pelvic floor than anyone else. What happens is you're bouncing so much that your pelvic floor is just shaking and if your transverse abdominus isn't strong enough to hold everything in, which in most people it isn't, then it weakens.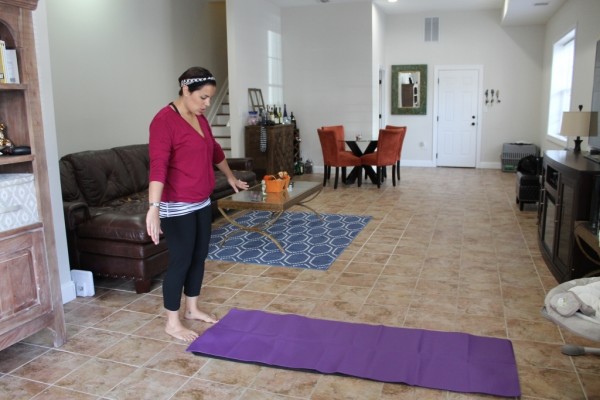 Being an athlete myself, I know how intense training can be even from a young age. Athletes put their bodies under a lot of stress and often they aren't trained enough to be able to handle the consequences. These consequences may not be seen right away. It can start in high school for some kids where they begin to leak while running or sprinting. For some women, they may not see the effects until becoming pregnant. Teaching hyopressives to children is an interesting niche. There is a demand for it but it will take America years to catch up and place these exercises in all sports programs.
In terms of breathing it opens up your ribs so much because you breathe through your ribs, not your belly like everyone says. When you breathe through your ribs your athletic performance is enhanced tenfold. Professional athletes are getting into hypopressives so they can gain an edge because they're going to be able to breathe just a little bit better than their peers. 
The bottom line is there's never a need to pee yourself. In America, we normalize incontinence. We have adult diaper commercials now that say, "Oh, they look like real underwear and I can wear them under dresses." We're putting out a message of acceptance about urinary incontinence, but it's something that doesn't ever have to happen. So if you just pull your pelvic floor back up and tighten your transverse, you will never pee your pants again.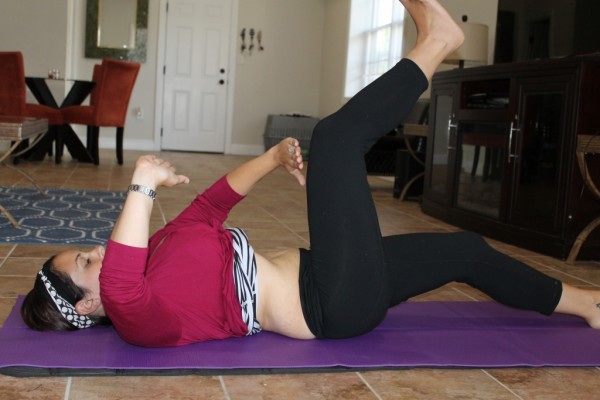 Where do you teach your classes? I treat my private clients here in my home office. I also go to my clients homes as well. Then I teach a Baby-Wearing Return to Fit class in the Brunswick Center, Tuesday and Thursday at 10AM. That's a little bit different because it is a baby-wearing class, I can't teach apneas. You need to be able to see a woman individually or in small groups in order to teach apneas appropriately.
So in the baby-wearing class, what do you do? We do 15 minutes of hypopressive breathing, including all the postures with the breaths, just not the apneas. This is still working on the pelvic floor it's just not intensely pulling it back up. It's pulling it up enough that the transverse abdominus is getting stronger. We do 15 minutes of the breathing, then we do 15 minutes of toning with Thera-bands or weights, and then we do 15 minutes of dance. Think Zumba with the baby, some Salsa, some Merengue, some Hip-Hop. It's super fun.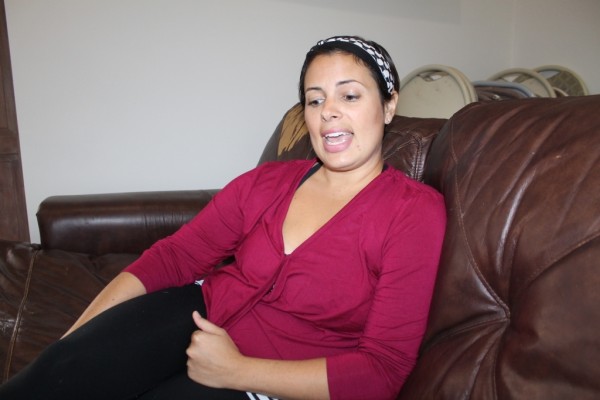 Is it for people with newborns? It can be for anyone who wears her baby. I mean some women wear their babies up to age two. In my opinion, that's kind of a heavy baby to be holding while doing these specific postures. In the postures you have to maintain very specific form; your arms have to be very tight and your body has to be in a perfect alignment. Having 20-something pounds in front of you makes it a lot harder.
Do you teach how to wear a baby? I go over the ideal positions, how we should be breathing, how we should be walking, and then the common pitfalls that we fall into. For example, if you're standing in a very long line, you sit back and hang on your ligaments.  We work on standing up straight, breathing through your ribs and then the pressure will come off your body too. The reason I'm teaching the class is for education. It's more about, "Please don't have a baby and then jump back into HIIT [High-Intensity Interval Training]," because you're going to pay for it later in life. These are the exercises that are appropriate for this age group for being this many months postpartum, and these are the things you should watch out for and that you can help.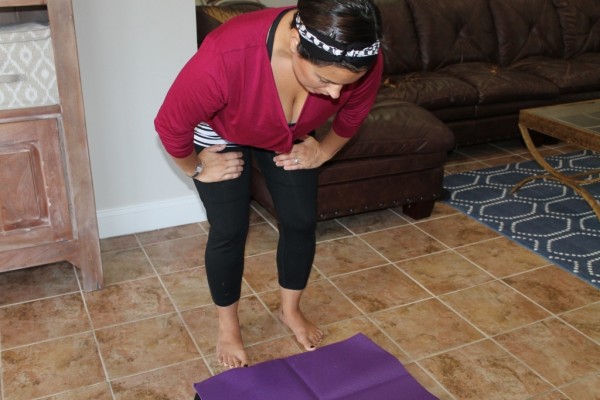 When are those classes? Tuesdays and Thursday mornings at 10AM in the community room in the Brunswick Center.
And then your do privates one-on-one? Yes.
Anything else we haven't covered? A big thing with postpartum women is diastasis recti which is where the "six-pack" muscle in the front splits and you get that gap in between.
So when the transverse is tightened it pulls your organs back and then that way the diastasis can heal itself. Another issue is the pelvic prolapse which is when one of your pelvic organs goes all the way down and it can actually be seen popping through the vagina. Often women want to get back in shape so bad that they jump right into HIIT or do a lot of crunches. Every time you bear down or hold your breath you're increasing abdominal pressure. This pushes the abdominal and pelvic organs out, making the diastasis larger rather than healing it or making a prolapse worse. HIIT exercises are not entirely a bad thing if your transverse abdominous is strong enough to hold in all your organs, but most people are just not that strong. If you're a cross-fit person and you pee your pants and you don't want to give up cross-fit, that's ok. Heal your pelvic floor, tighten your transverse abdominous, do your 10-15 minutes of hypos a day and then go to your class. Then your body will be able to handle it. In Europe, hypopressives have replaced traditional abdominal exercises. I believe Americans will get there too — it just may take a few years.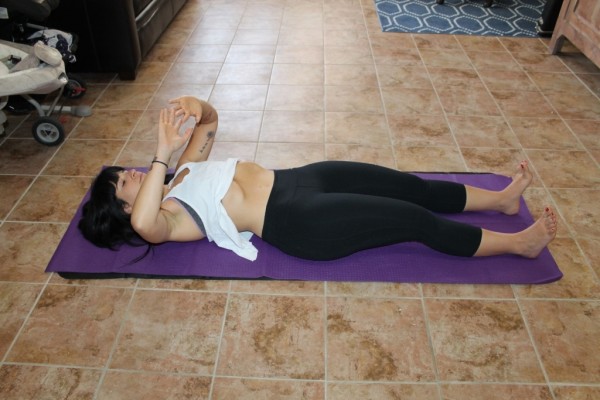 How long have you been in Jersey City? We have been here for about four years.
What's your favorite Jersey City hangout spot? Probably Third and Vine. I think our favorite restaurant is Razza.
Any last words? I'm having an information session—Tuesday, October 6th, anyone can come. It could be a mom or a dad, anyone who's had incontinence issues, sexual dysfunction, Diastasis recti, any pelvic floor issue. It is here in my office at 133 Brunswick Street. The times are 1:30-2:30pm and 7:00-8:00pm.
How can people find you? I have my website, LittleMoversPT.com and that's also my Instagram LittleMoversPT and Twitter.