Here at ChicpeaJC, we like to keep it local, and what better way than creating a local Holiday gift guide to help you find what you're looking for during the Holidays? We have created a list of local stores that are placed into categories based off of the person you're looking to buy a gift for. We have a different variety, from the Artists that you have a crush on, the Health fanatic that gives you the 411 and even your best friend: your dog. Be sure to find which category fits you and check out these amazing local shops located in our beautiful Jersey City. Happy Shopping from the ChicpeaJC Crew!
Fashion Savvy
The first store on our list for the Fashion lover in your life is Sole Dreams, a family owned business, always changing and servicing the Jersey City culture for over 30 years in the heart of Central Avenue.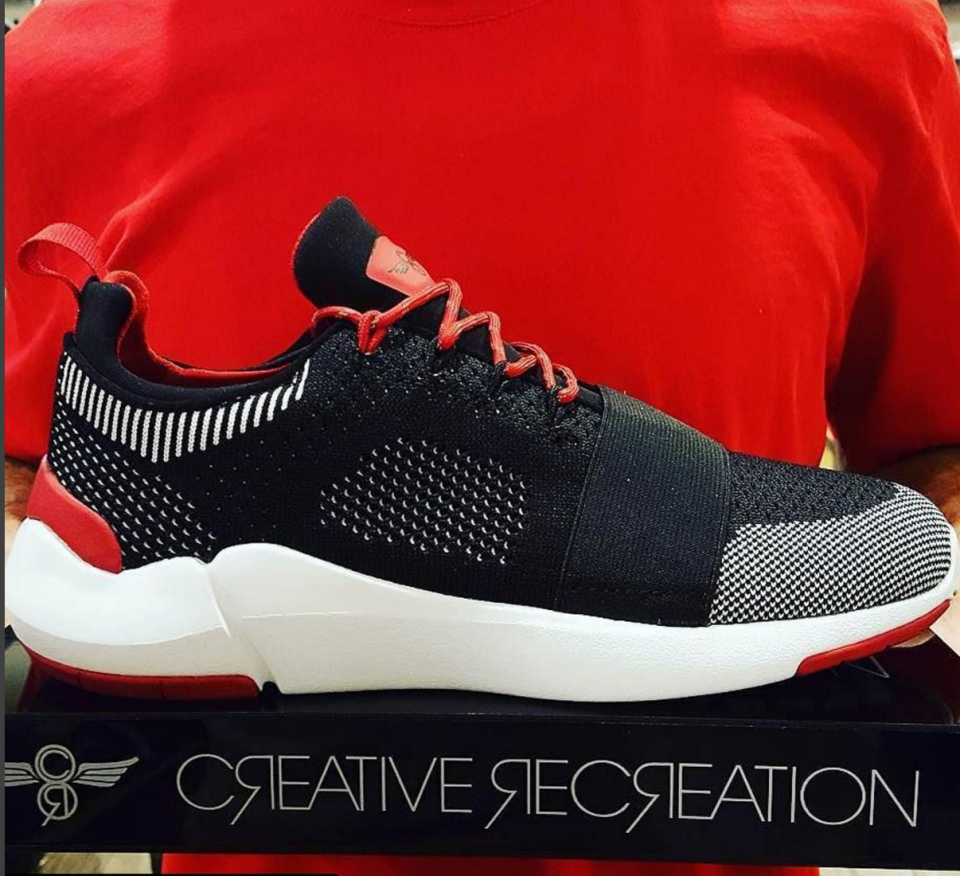 Be sure to check them out for all your sole dreams! 
Sole Dreams
344 Central Ave,
Jersey City, NJ 07307
and check out their site SoleDreams.net and their Instagram account.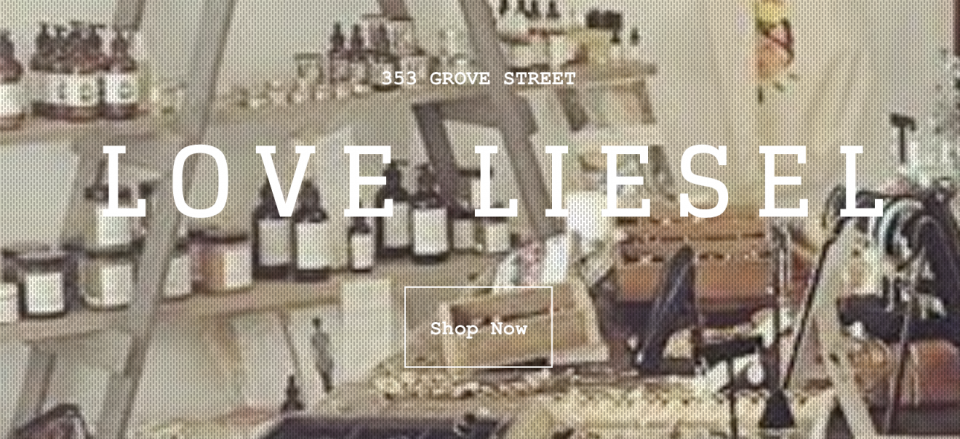 The next local shop we have on our Holiday gift guide is Love, Liesel – a beautiful Jewelry store that sells Home Goods and Apothecary. Located in Downtown Jersey City, Love Liesel differs from other jewelry stores with having 60% of their items handcrafted and designed in store. How else can you get to your fashion lover's heart this Holiday than jewelry made with precision and care?
They have many categories to choose from; earrings, necklaces, for him, and even have a wedding/engagement ring section just in case any of you fellas or ladies decided to settle down this Holiday season.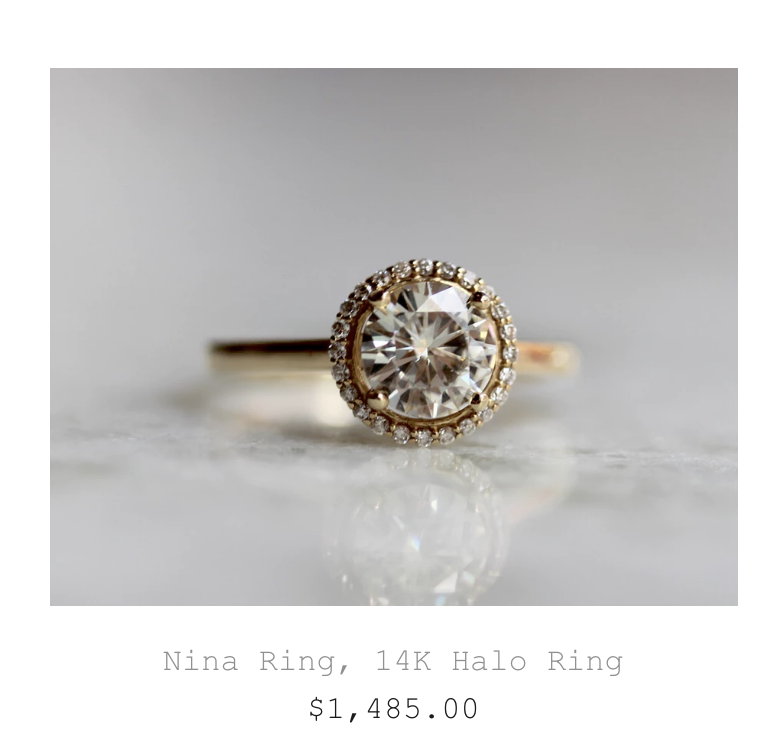 And let's be honest, sometimes money is hard to come by, or you have too many people to buy gifts for. Love, Liesel has a section for gifts under $100!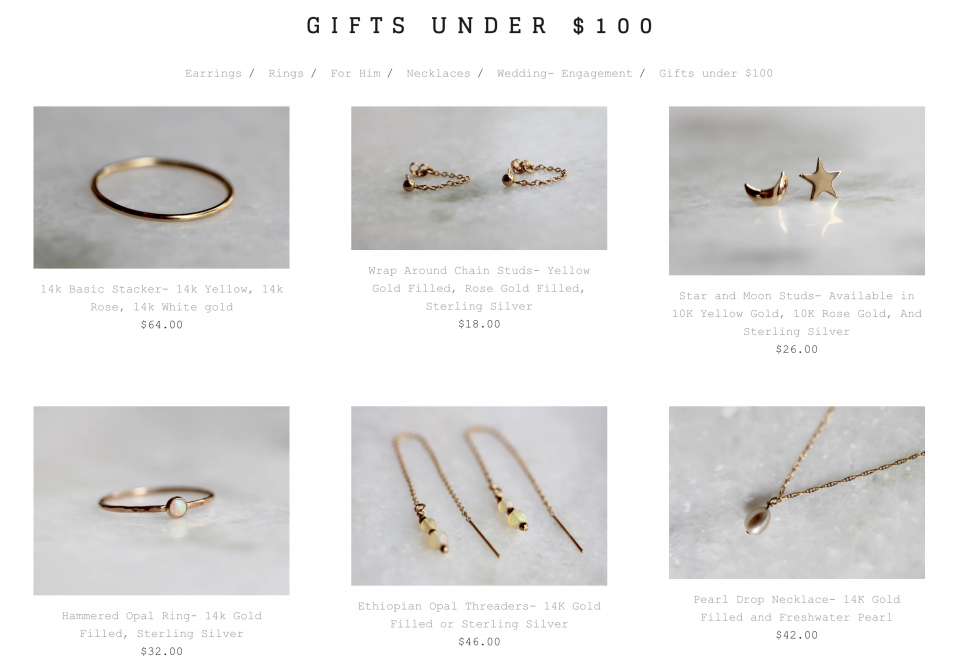 Check them out at 333 Grove Street in Jersey City, and their website loveliesel.bigcartel.com as well as their Instagram account.

The last store for our fashion savvy is the epitome of Jersey City Pride, Chilltown Collective, a clothing brand inspired by Jersey City itself as seen on the intricately designed shirts. If the fashion savvy person in your life loves to represent where they live, then this is the spot for them.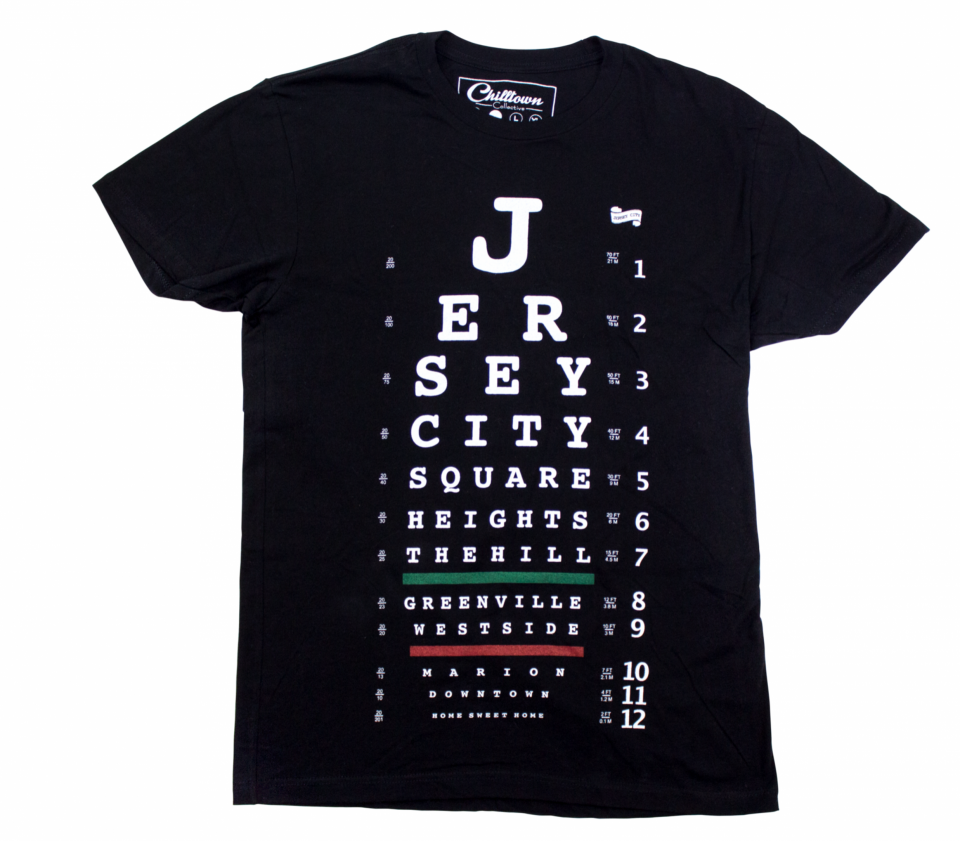 This shirt has to be one of our favorites from their collection because it shows off each section that makes Jersey City her beautiful, diverse self.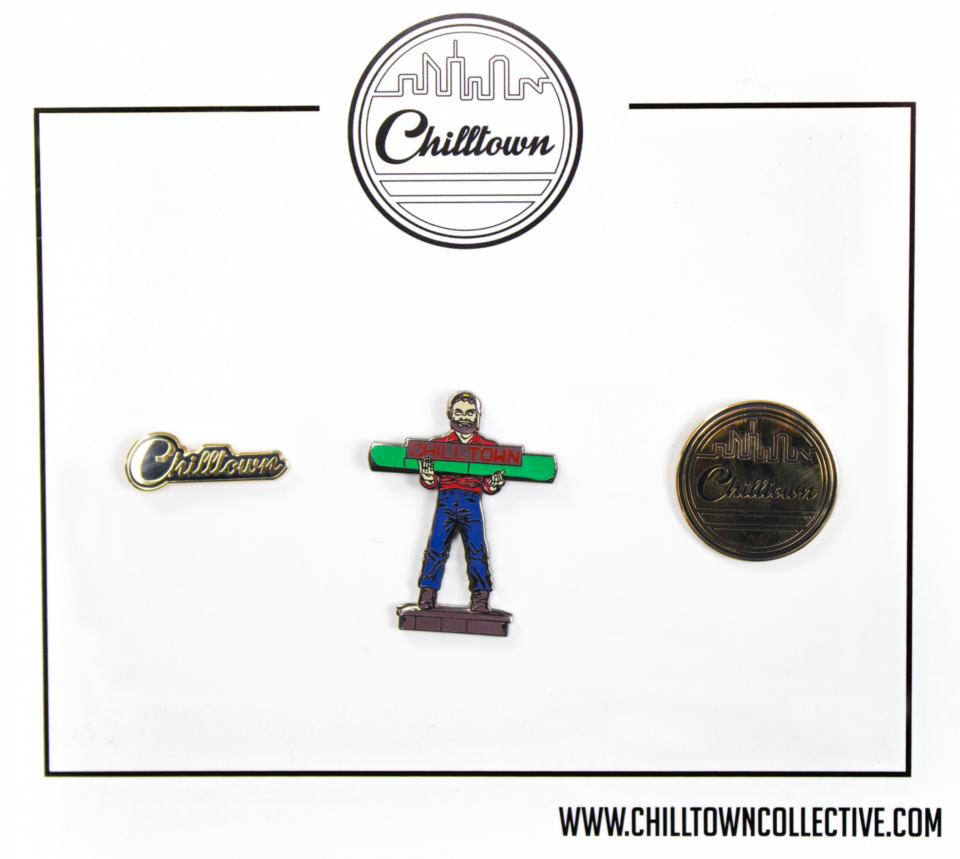 We love how they even included the famous carpet man that burned down many years back as a pin in this set. Your fashionable friend could rock around this pin set and show people how proud they are to be a Jersey City resident.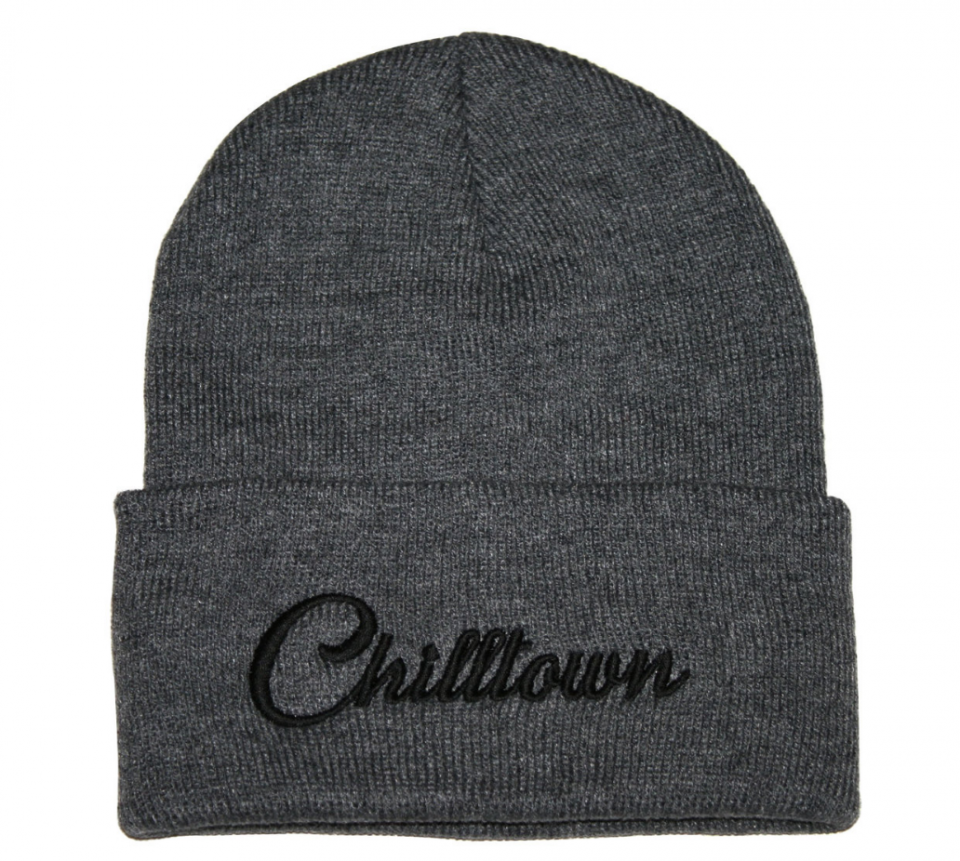 For the colder weather, you cannot go wrong with a beanie, and we're sure your fashionable friends will thank you for it.
This is an online site so make sure you visit their website Chilltown Collective and their Instagram to stay up to date! 
Some other stores you could visit are The Clearport, Tia's Place, and Let us Prosper!
The Artist
We all have that one artistic friend who we never seem to know what to get because their style is so eclectic! Don't worry, this year, you'll be #1 with your gifts. Check out some local stores for the artist in your life. 
An Etsy store made by a local Jersey City resident and graphic designer. These gifts will be so unique that your artist friend won't know how you even found a store that fit their vibes. Don't worry; they don't need to know you found it from us, it'll be our little secret! 
She's even doing portrait commissions for the Holidays! So make sure you check out her Etsy shop and her Instagram or unique pins, epic tees and portrait commissions.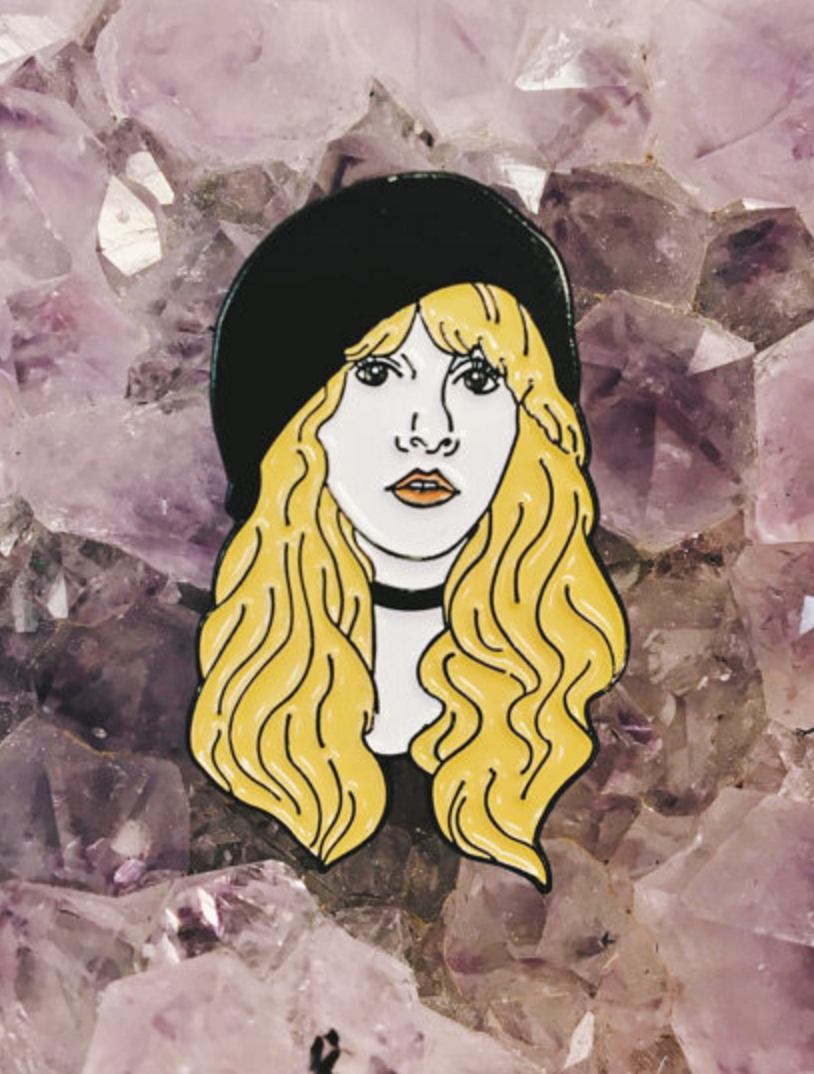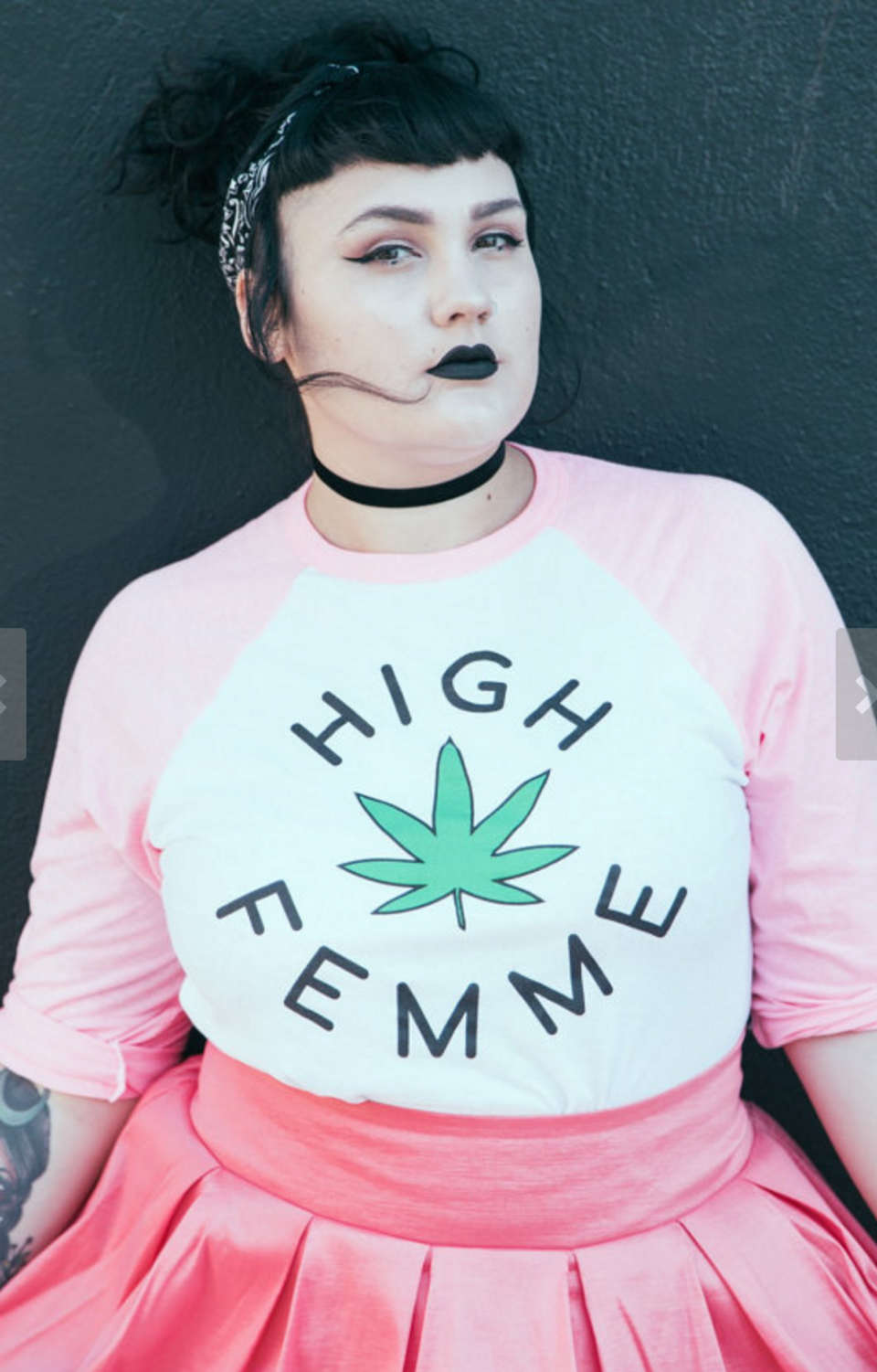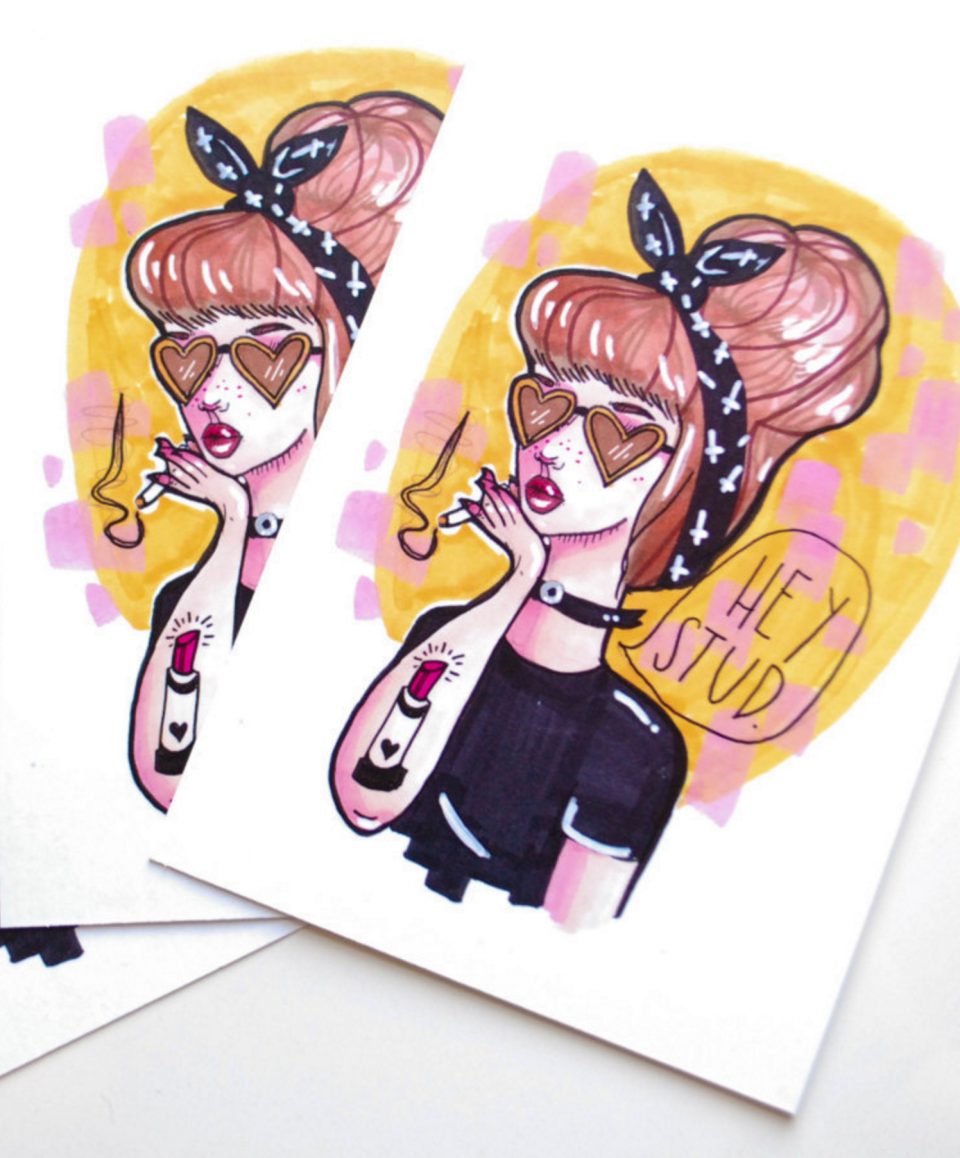 The next local store in our artist gift guide is New Heights Art Supply, an art store selling unique products for different mediums which also host events for the community. Having an art store in the Heights makes it so much easier for people who live in this area to hone in on their artistic skills and even the kids have an area where they can draw and get inspired.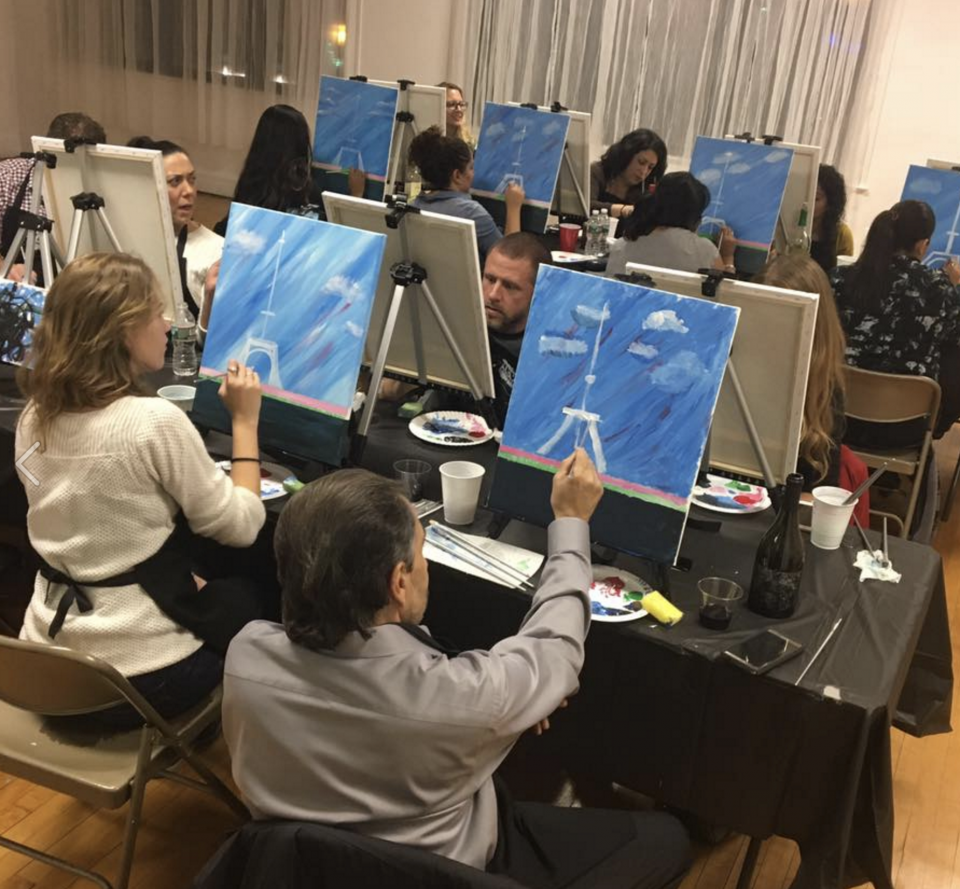 You don't have to be an artist to enjoy the Paint and Sip event; we're sure the wine will make you believe you're Van Gogh before the night ends. A perfect gift for friends, family and your significant other. It's also an exciting way to make new friends in the area and just have a good time.
Be sure to check them out at 345 Central Ave. 2nd Fl in Jersey City and at their website, newheightsjc.com.
The next local shop is for the musical artists. We here at ChicpeaJC want to make sure we highlight some amazing stores that you might not have heard of. Iris Records is a store named after a deceased cat that states it "will satisfy all customers" looking for vinyl and we believe that notion.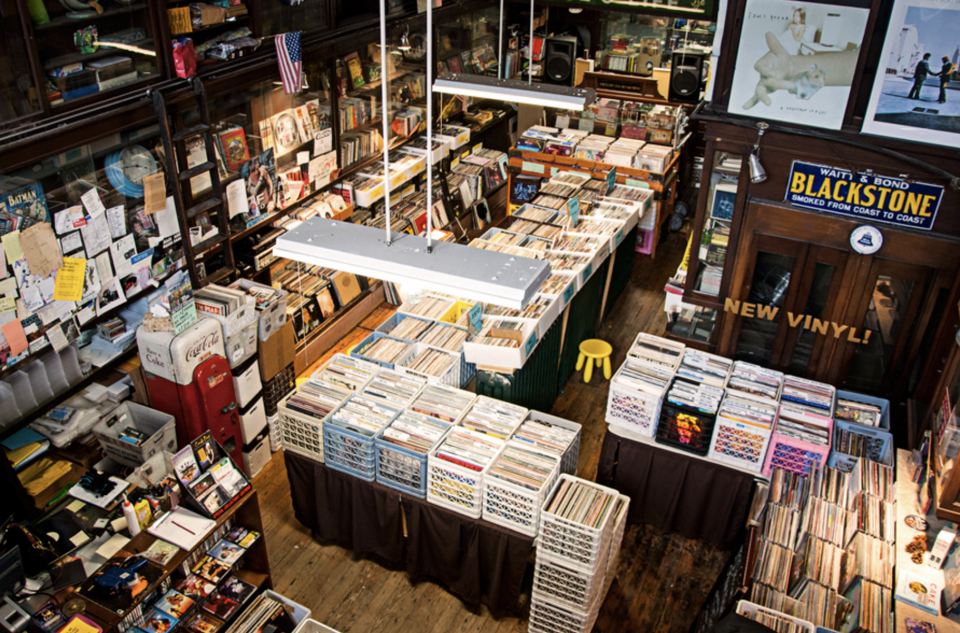 With a huge collection of vinyl ranging from Folk Music, Doo-Wop, Classic Rock and more, we're sure your musical friend will feel like they hit the jackpot at this gem.
On their site, they are sure to keep you up to date on which vinyls they have in store and even host cool live music and events for the community. You know, just in case your friend wants to join a band.
You can visit them at 114 Brunswick St., at IrisRecordsjc.com, and their Instagram.
Health/Mindful
The next category is for our healthy living/mindful friends (no worries, we didn't forget about you hidden hippies at heart!).
The first store for this category is Taproot Organics, a store owned by a Chef who uses a culinary approach by combining organic ingredients and real food and infuses them together to create food for the skin that will leave you feeling natural and clean that work for men, women, and children.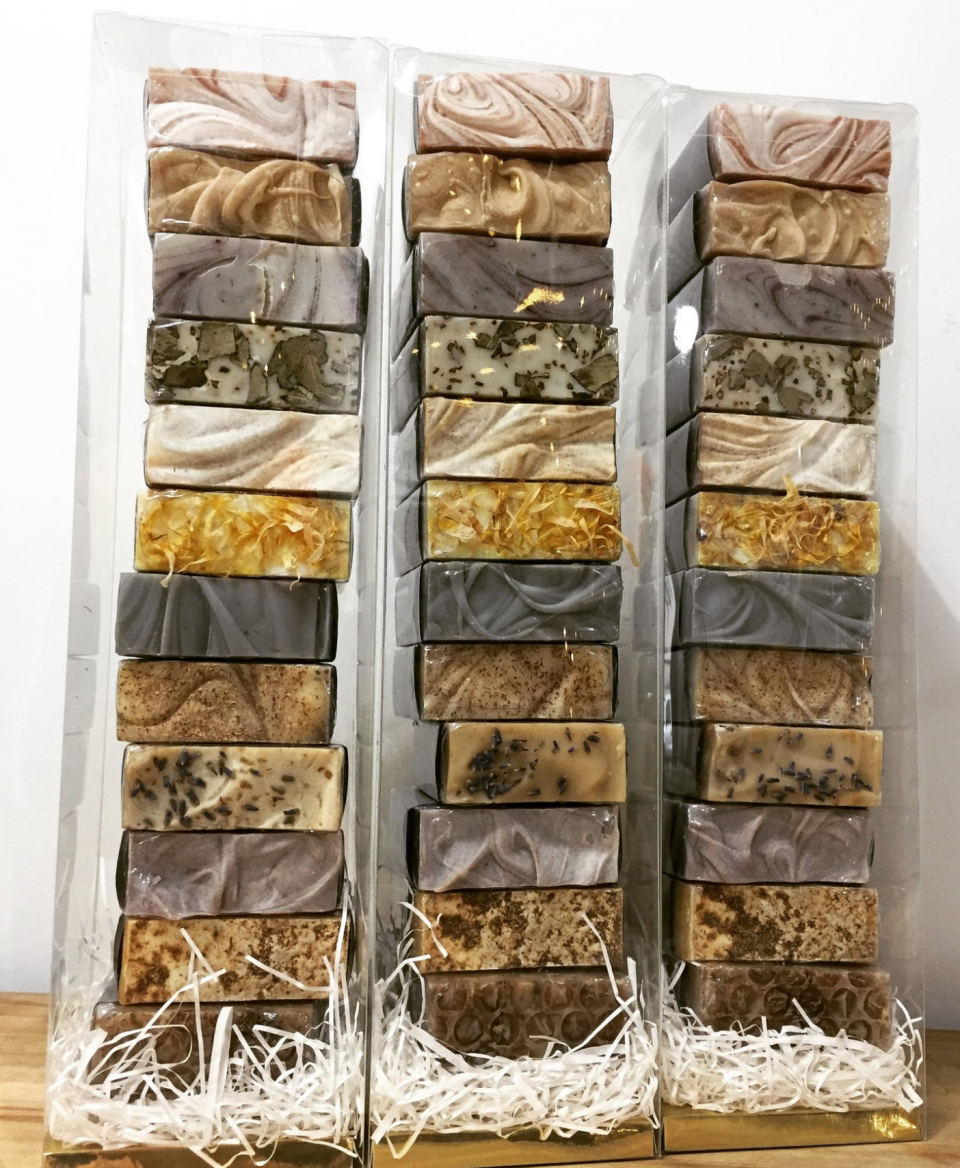 Their gift sets range in prices, from $30 to $100, so that anyone can have a chance to experience their bars.
What's exciting to know is they also have a soap subscription which is "seasonally-inspired Chef's selections of Taproot Organics shea butter and olive oil body bars delivered directly to your favorite people." Who else can say their soaps are made by a chef, be that friend and give the gift that keeps on making your loved ones feel amazing through their skin?
You can visit Taproot Organics at 511 Communipaw Ave., at their site TaprootOrganics.com and Instagram.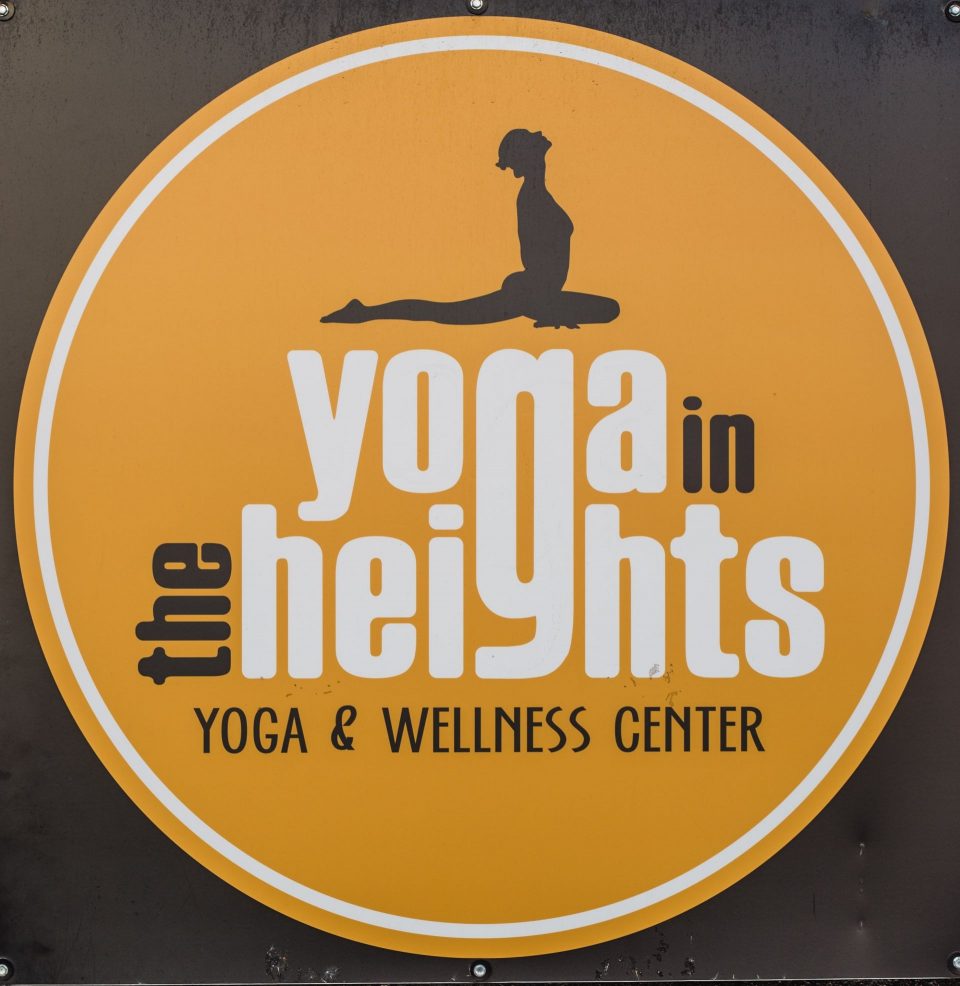 The next place we're going to visit is Yoga in the Heights, a center that offers many different types of holistic healing such as Reiki, Acupuncture and of course, Yoga! It's a place catering to the Heights area in Jersey City that allows the residents a welcoming atmosphere to unwind and center themselves.
If your friend just started being mindful and is not fully sure if they want to commit fully to Yoga, there's a new student price of only $39 for 30 days. What an amazingly thoughtful gift to give without breaking the bank!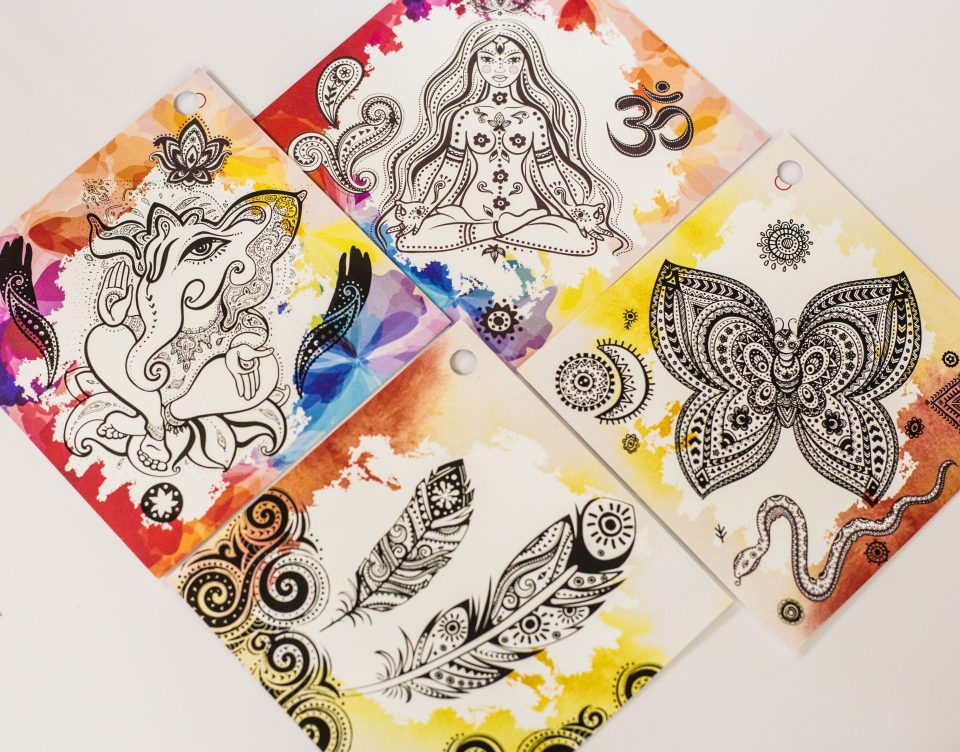 But if you're not sure what your mindful friend would actually like, they have these beautifully designed gift cards that you could pick up!
Visit them at 317 Central Ave., and check out their page at jcheightsyoga.com and Instagram.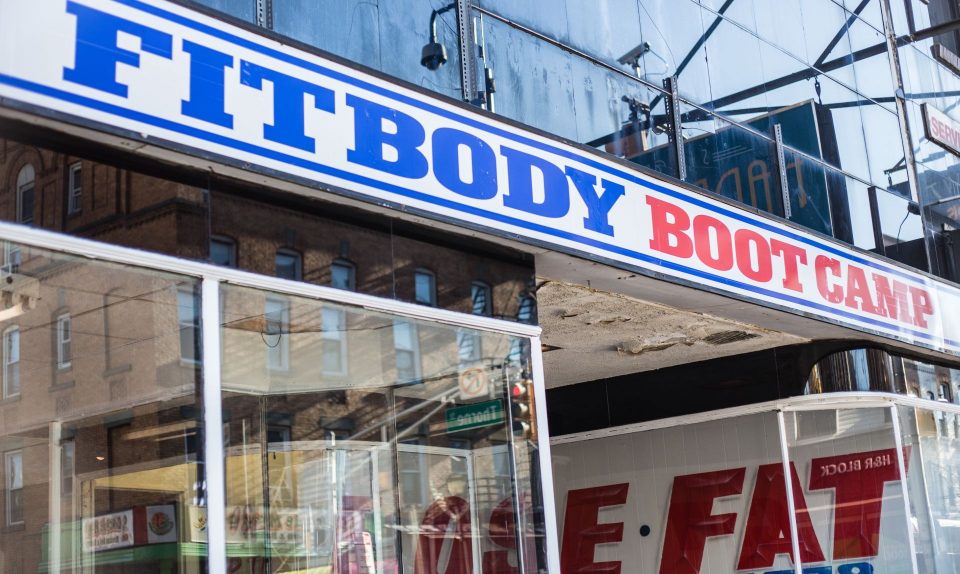 The next store is a perfect gift for that 2017 healthy goal setter. Fit Body Boot Camp is "the original indoor boot camp that burns fat, gets you fit and challenges your body every single time!"
We at ChicpeaJC want to make sure you and your loved ones feel amazing in the bodies you're in, so why not try a free 30-minute full body workout to see if you like it enough to buy your health loving friend a gift that'll make their 2017 start off great? Who knows, you might even like it yourself that you'll buy a membership too!
This membership also includes a 21-day meal plan and grocery list that will help not only get someone into their best shape but will also teach them healthy eating. To learn more about Fit Body Boot Camp, check out their site at fitbodybootcampnj.com or visit them in person at  404 Central Ave.
The next local store is The Bike Hub, a shop that "sells and repairs bicycles and skateboards." As we all know, Jersey City is becoming a huge bike-friendly city, so it only makes sense to have bike stores throughout the city that promotes a sense of community.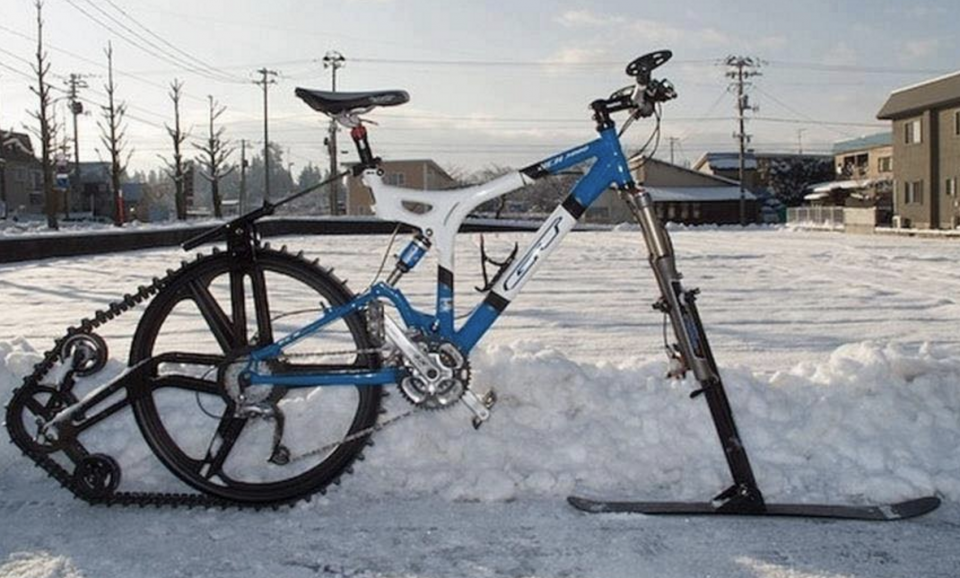 We know that many people love biking, so spotlighting a store that believes in community and family is perfect for a gift. Of course, it's Autumn, and the weather will start to get colder, and hopefully even snowy, but look at this epic bike that can still be ridden throughout the harsh weather. Now your health loving friend has no excuse to not ride their bike in the winter!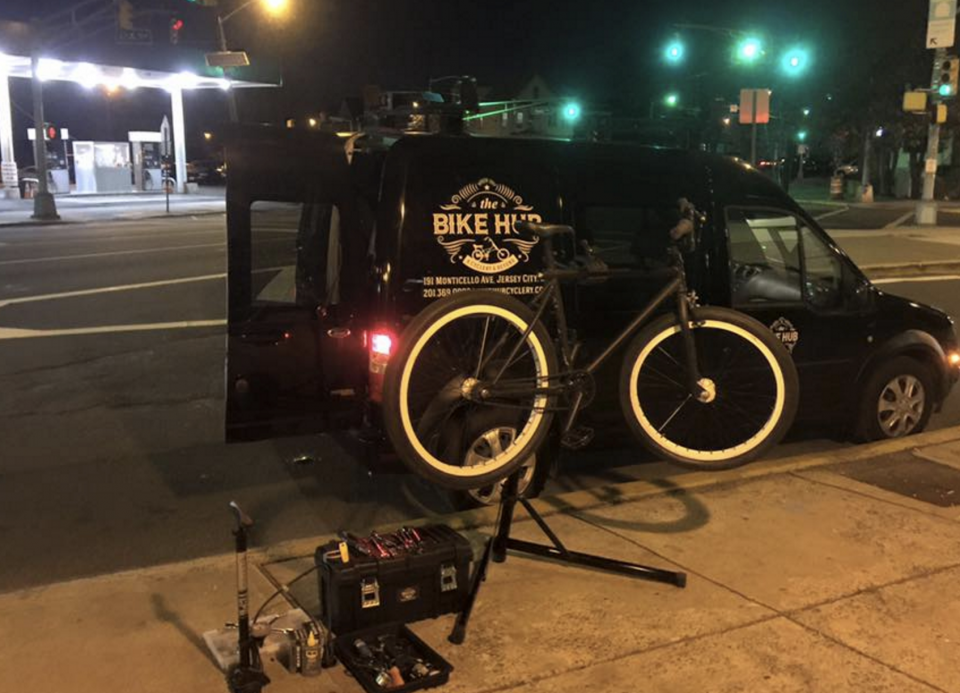 What's also cool is that they have a mobile repair unit that will come to you and fix your bike. What more do you need? Buy your friend that bike!
You can find them at  191 Monticello Avenue, and be sure to follow them on Facebook at facebook.com/bikehubcyclery.
Kids
I'm sure you parents are wondering about local stores for gifts for the kids. Not to worry, we have some amazing places in mind for you, like Liberty Science Center!  If you were born/raised in Jersey City, then you know how exciting it was to go to LSC. Now, a new generation is born, and we must continue the traditions.
There are membership levels so that you can go with your child every time there is a new exhibition opening up. Also, the kids don't really know they are learning. To them, it's just fun, and that's how learning should be. We have to keep those minds growing!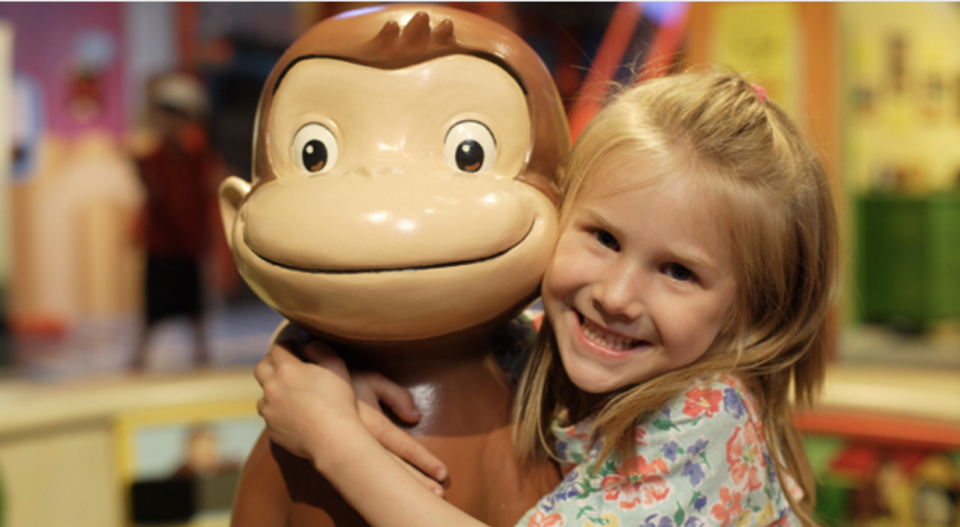 Like with the Curious George exhibition that allows kids to let their curiosity shine.
What about the Action Zone, which will get kids to test out their sports skills and stay active. To find out more information on exhibition and events, visit lsc.org and their Instagram, or visit them at 222 Jersey City Blvd.

The next place, which would be a great gift to take your older kids to, is Pole Position. The only go kart racing in our city; Pole Position allows the customers to race each other around a large track with twists and turns. They also host birthday parties and have events for the kids to enjoy.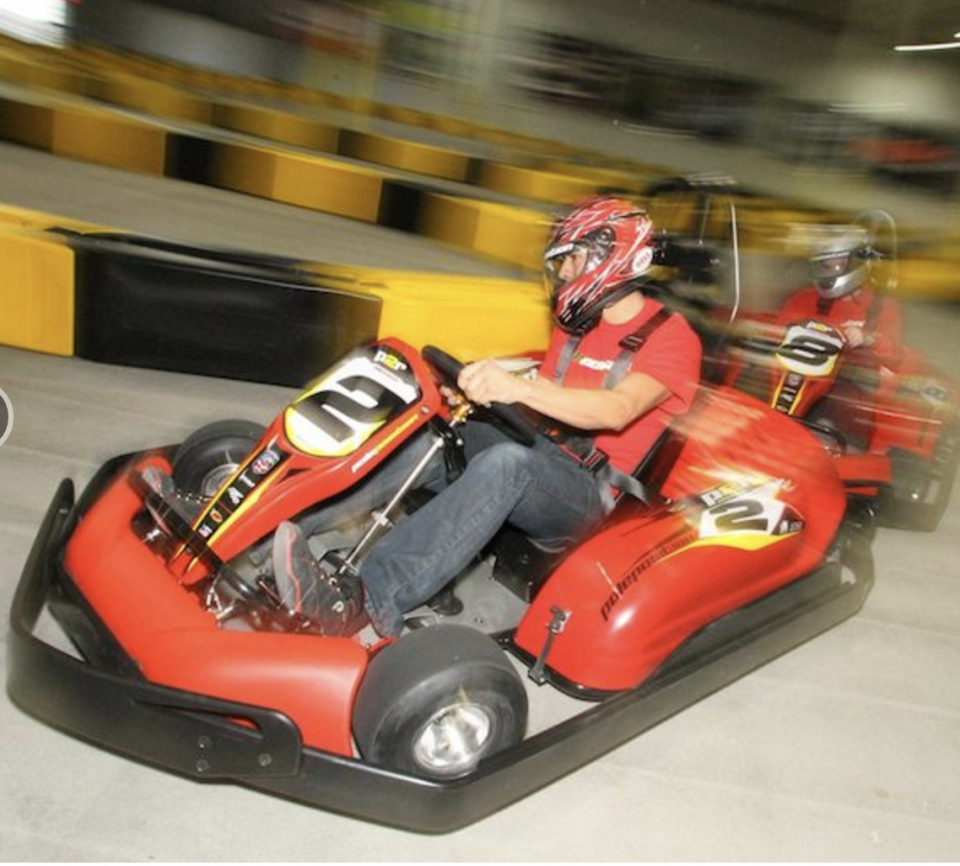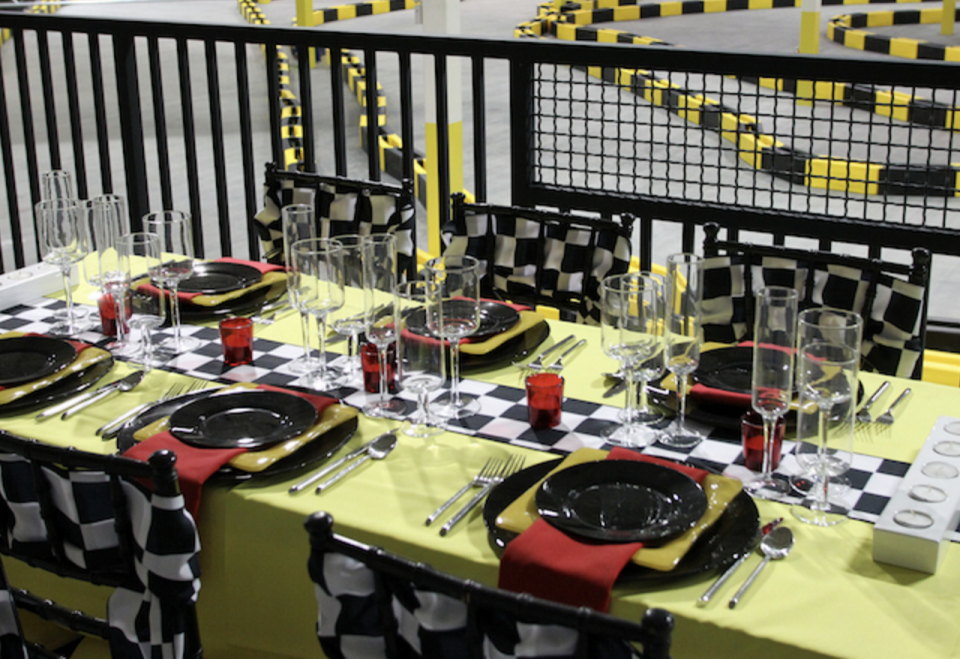 You can visit Pole Position at polepositionraceway.com or at 99 Caven Point Road.
The next local shop is Hudson Play. "Hudson PLAY is a unique family play space with activities to engage at every age. With a focus on interactive entertainment and fitness, HudsonPLAY is designed for serious fun with dynamic play areas for toddlers, state-of-the-art activities for preschoolers and a challenging Ninja Warrior Course for everyone else!"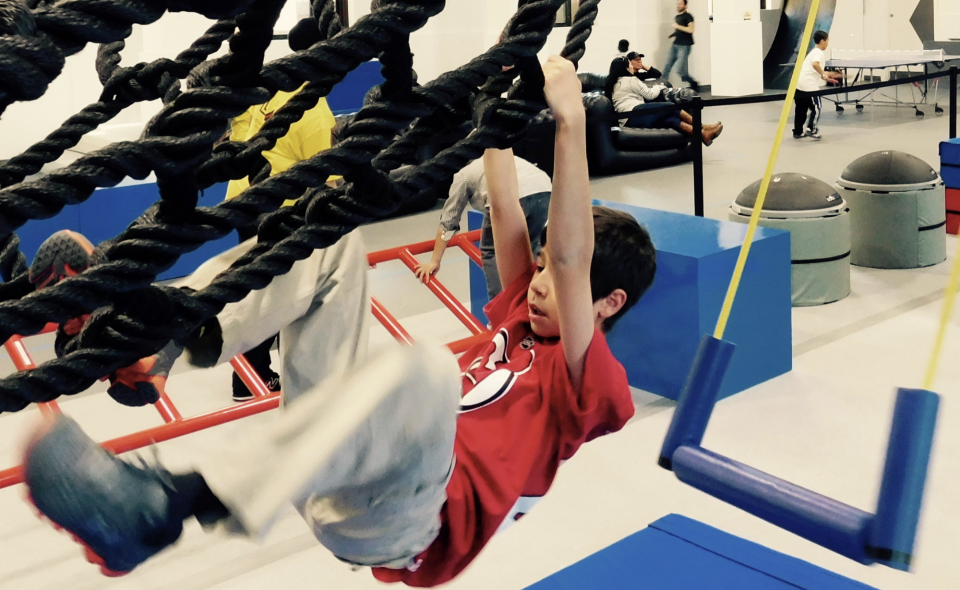 If HudsonPLAY was around when we were kids, I'm sure this is what we'd be asking for! With classes ranging from 2 years old to 12 years of age, it's an exciting and community-based place that your kids can grow up.
Check them out online at hudsonplaynj.com or at 180 Brunswick Street.
Foodie
Hey, you made it to the last and final category – The Foodie gift guide! We know sometimes, people just want amazing experiences with food as a holiday gift, so the ChicpeaJC crew picked out some really amazing spots that you can take your foodie pal to as a gift for the holiday. You know what they say, anyway to someone's heart is through their stomach!
The first local grub spot is Me Casa, which serves Puerto Rican style food, just like your Abuela used to make it. If your foodie pal loves food but doesn't know what authentic Puerto Rican food tastes like, take them here, and we are sure that they will fall in love.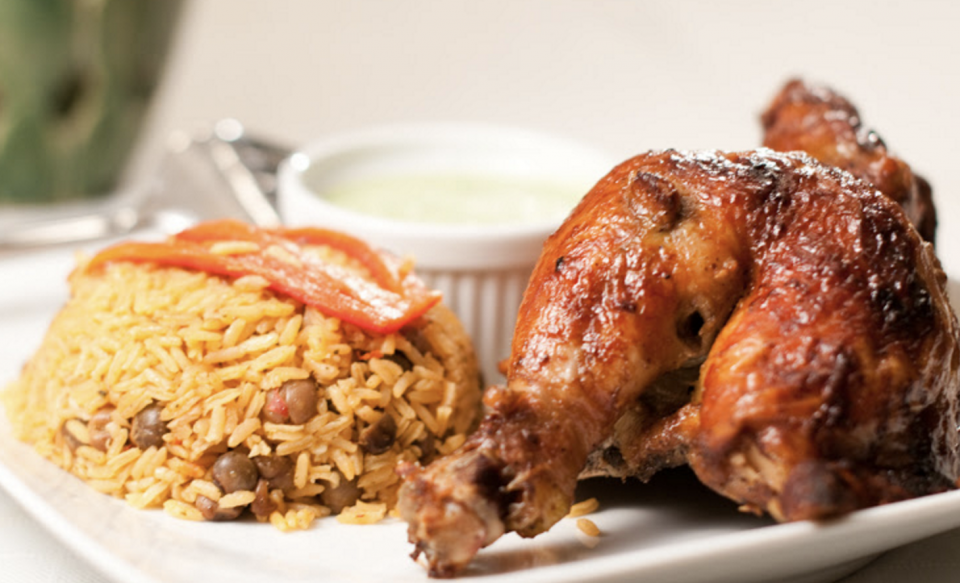 Visit them at  356 Varick Street and at mecasajc.com.
The next stop at our local holiday foodie guide is Harry Street Coffee. We at Chicpeajc love coffee shops, and when we find beautiful places, we cannot help but spotlight them. If your foodie is a coffee fanatic, then treat them to the holidays by taking them here.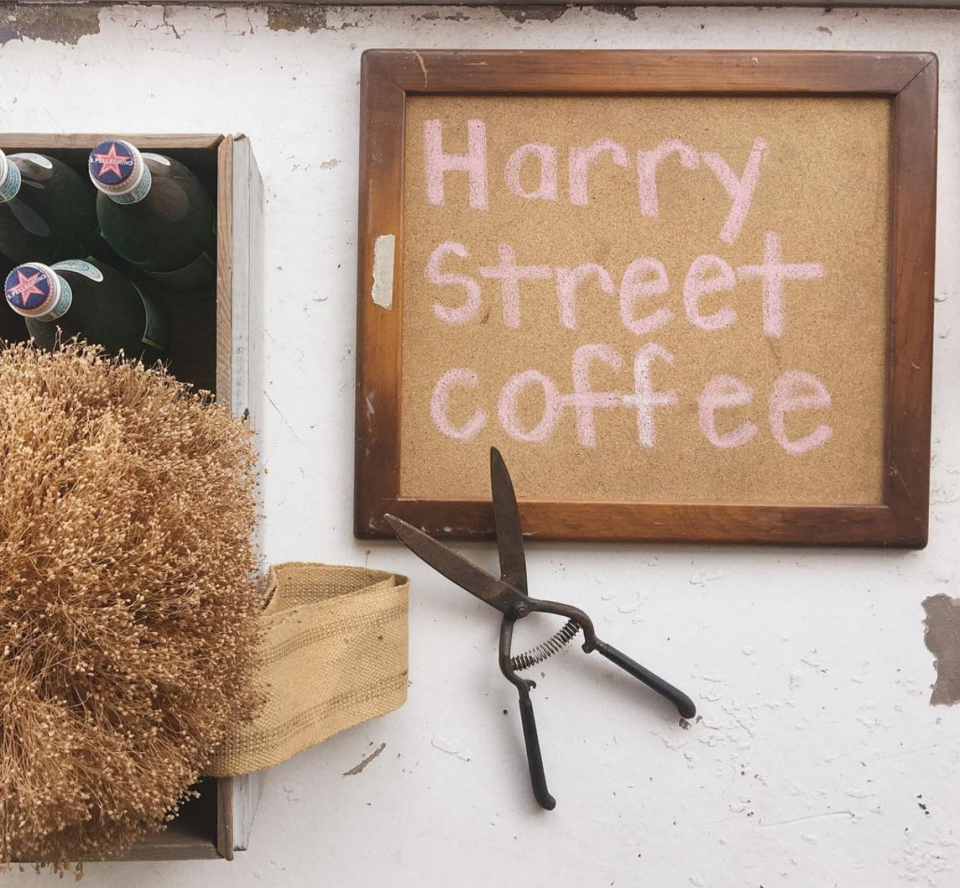 This coffee shop is literally aesthetic goals. Visit them at harrystreetcoffee.com or at the location: 695 Bergen Avenue.
The last and final stop on our local foodie gift guide is at a new community eatery that just opened up called Square 1, which has local food, coffee, and community interwoven in its aesthetic.
If your foodie friend is all about community, locally grown food, and coffee, then this place is definitely a must-see.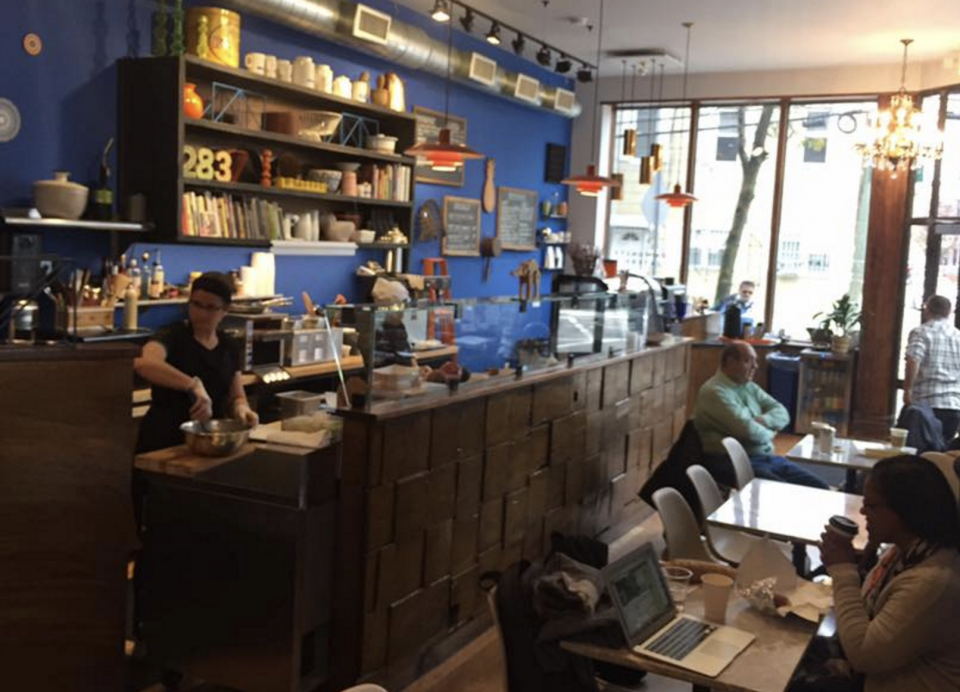 Visit them at  283 St. Paul's Avenue and at square1jc.com.
Phew! We made it through all of the wonderful places that our beautiful city has to offer. We hope you guys enjoyed this gift guide, go forth and shop local.
P.S-  Here are a few local spots for your four-legged family members. They need gifts too!
Palisades Pups- For "Grooming, Daycare & Pet Food." -216 Central Ave, Jersey City, NJ

Hound About Town- "A great place for pets and their people!"- 17 McWilliams Plaza, Jersey City, NJ

We also encourage you to think about adding a family member for the holidays, so check out Liberty Humane Society at 235 Jersey City Blvd, Jersey City. Adopt local!