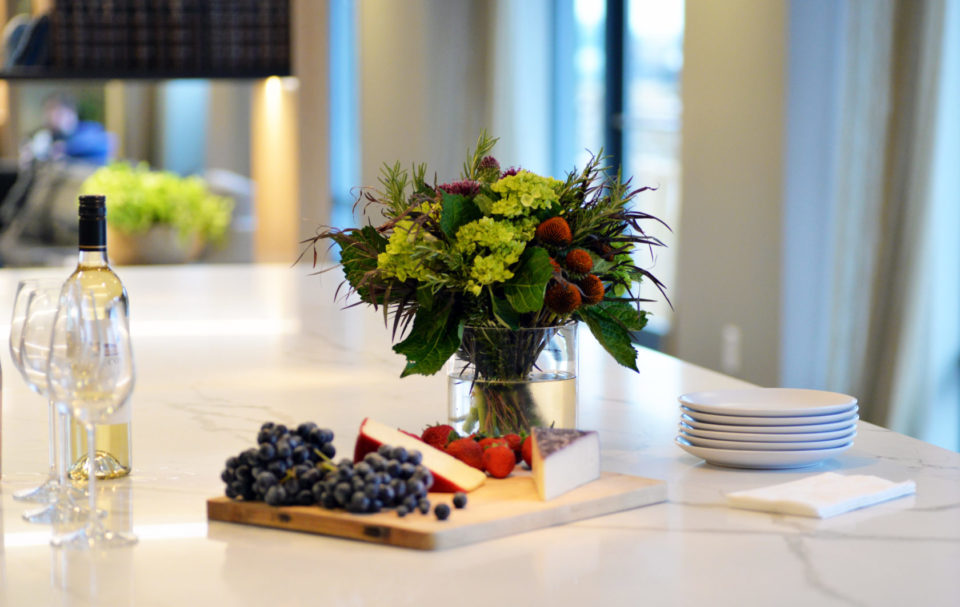 Let's be honest, I don't really have a green thumb, but I love seeing flowers in restaurants or in apartments. They add life to a room, and I'm always amazed by the different designs bouquets can have. Flower arrangements are truly an art. When I found out about Florious, I was amazed. A personalized, online florist based right here in Jersey City? That's amazing! No need to visit a flower shop and be disappointed in the limited selection. You can have fresh flowers of your choice in a bouquet, already designed and delivered to you, ready to brighten up your space.
Meet Melissa, the founder of Florious, and get to know what makes them so different from the rest.
What's your name?
My name is Melissa McCaughey.
What do you do?
I am the founder and lead designer of Florious. We're an online florist based here in Jersey City.
How long have you guys been around?
We've been in business for about a year and a half now, although we've only really been open and delivering in the area for about 6 months.
So you're only an online shop?
We are! While we create all of our designs at our studio here in Jersey City, we don't have a brick and mortar storefront.
How's that been?
I personally love it because it means that when you order a bouquet, I don't have to choose from an older, more generic stock of flowers I keep to make sure the shop looks full. I can actually order something fresh specifically for you that's interesting that week and that I know is going to last.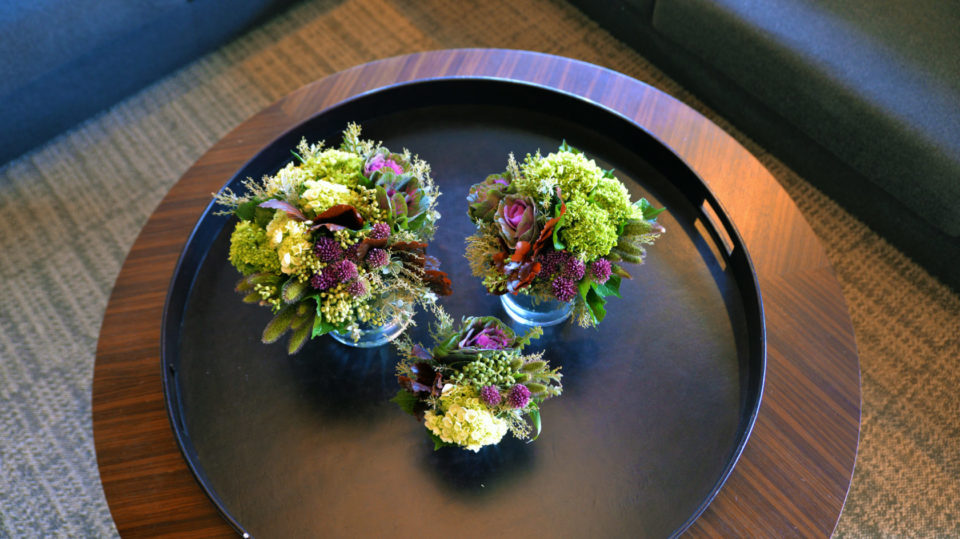 How long have you been doing this?
I've been a florist for about a decade now.
How'd you get into it?
I actually started as an opera singer, but after a lengthy illness that affected my lungs I just couldn't sing professionally anymore. While I was recuperating, I started working in a flower shop and I just loved it. It had always seemed very romantic to me. My great-grandmother was a florist in Ireland before she came here, and I just find flowers so uplifting. They're beautiful and always changing, and they're such an affirmation of life to me. They really help me get through a tough time, and I just ran with it. I love working with them.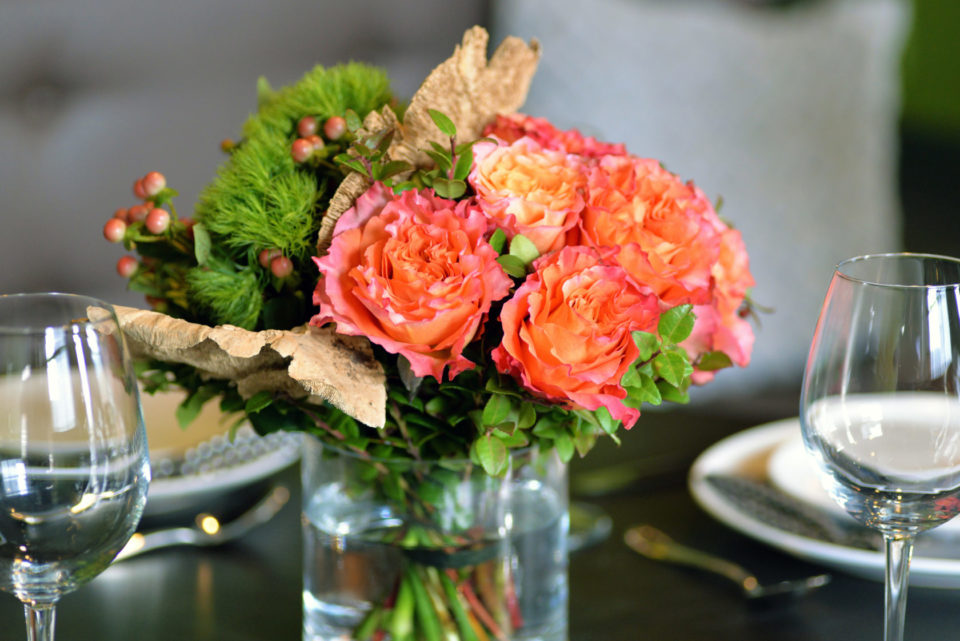 Awesome. Do you deal with mostly happy and loving occasions?
A lot of the time, yes. Flowers are one of those things that are there when you enter this world, there when you leave it, and there at all of your most important occasions.
And it really adds to a room and its decor! 
Oh, definitely.
Do people order from you for just a normal day to spruce up the apartment?
Yes, our most popular request is to have our designs delivered to the same business or apartment every week or every other week to fill a client's specific vase so that there is always a beautiful bouquet in their space.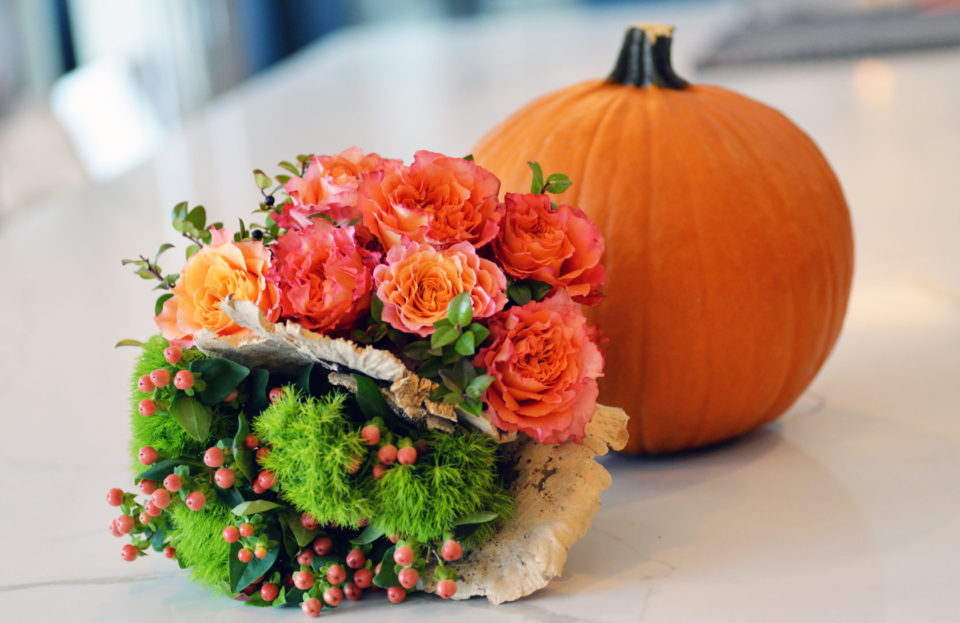 That's great. What are your prices for something like that?
We offer three sizes. A petite size is something you might see on an end table or nightstand. Those start at $38. Our signature size is perfect for desks or medium-sized coffee tables, and those are $65. Our luxe size is like a centerpiece or entryway arrangement, and that starts at $85.
It adds so much to a room, I'm already obsessed.
We love to use texture and interesting flowers that last so it's not just a bouquet. You want to look at it, it draws you in, and it looks different from each angle. Maybe you plucked out something that started to go, and now it's a new bouquet.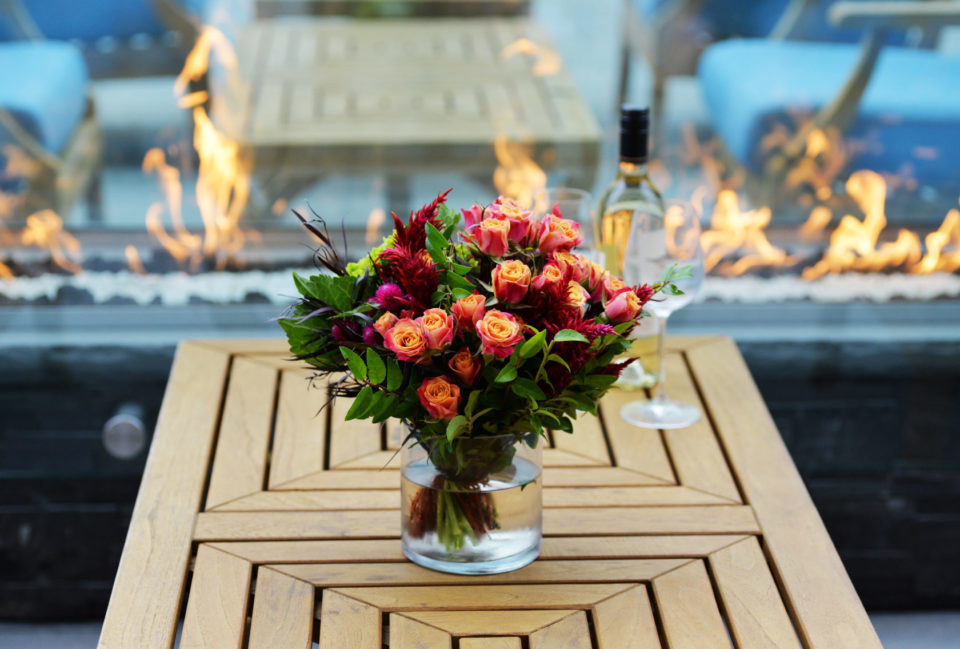 I love it. Do you guys do big events?
We do! My background is running events for large luxury florists in Manhattan. I've done that for many years. Here, we do a lot of local ones and we'll go out to places like Westchester, but mostly local.
What makes you different from other online, big-box florists?
In this area, there are a few who are just online and they advertise flowers in hours. What you're getting is a bouquet designed by the wholesalers who sell flowers to ShopRite, and this online florist bought a few that they're selling to you at a big markup. They've had the stock in the store for the week, who knows how long it's going to last. You're sort of rolling the dice. Other online florists are actually just middlemen – you're ordering through them, they're taking a portion of your money, and then finding a florist somewhere who'll do what they can with what's left. You can't really sure what you're sending. And then some others, all you're getting is just a few stems from who knows where, and you just have to figure it out.
Kind of like the food industry. If you want farm to table, you get what you pay for. 
Exactly.
So your flowers basically last much longer. 
Oh, yes. We guarantee a week, unless it's a special order and you've ordered something that only lasts a few days. Most people find they last a week and a half or two weeks. I like to mix in some longer lasting things, like the foliage so you can pluck out maybe a rose once it's gone and you still have something interesting in your vase. They arrive already designed so you don't have to do anything, for those of us who are not flower inclined.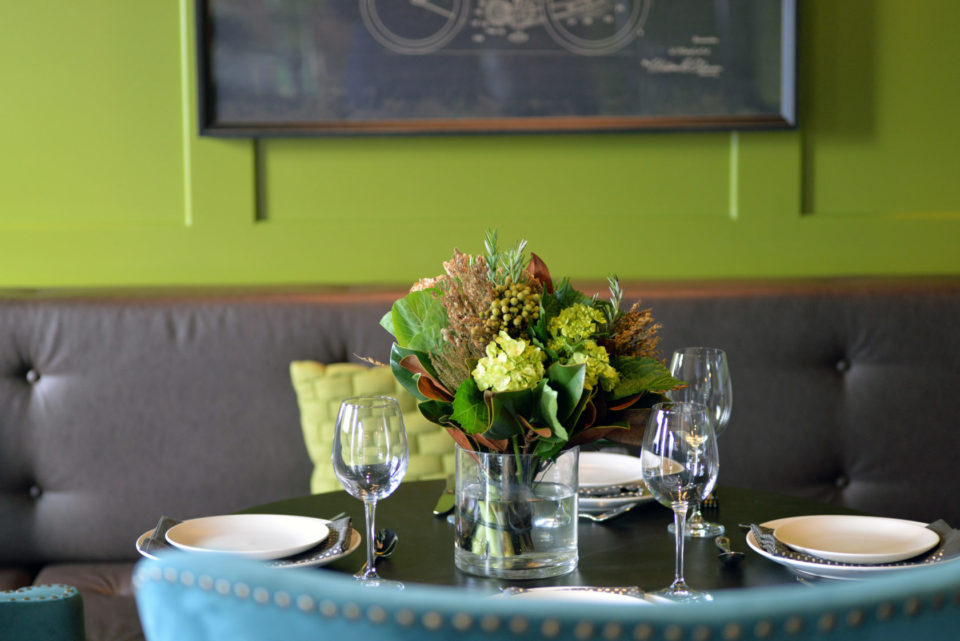 I love flowers, but I don't know anything. I'm not the type of person who knows what her favorite flower is. I love sunflowers, and my mom loves them.
My mom loves Alstroemeria and I always wondered why, but now I am partial to them. My favorites change with the seasons because I'm so hyper-seasonal. Right now, I'm in love with anemones. They're coming locally, so they're big and they blow out. They're delicate and they come in fun colors. Generally, I enjoy things that are romantic and girly. I love peonies, I love ranunculus.
Anything else you'd like people to know about Florious?
We're based here in Jersey City, so we do deliver locally. Our reach actually extends throughout the Northeast, shipping bouquets directly from our studio here so you know exactly what you're getting and where it's coming from. We deliver about as far North as Boston, as far South as D.C., and about as far West as Philadelphia. We have quite a wide reach, it's pretty awesome.
We have developed this awesome box that holds the bouquets in a water source, upright, and already designed. We send them via FedEx overnight, and the delivery rate is $10-$15 which is the same as any local delivery. It's great.
I love it! Thank you.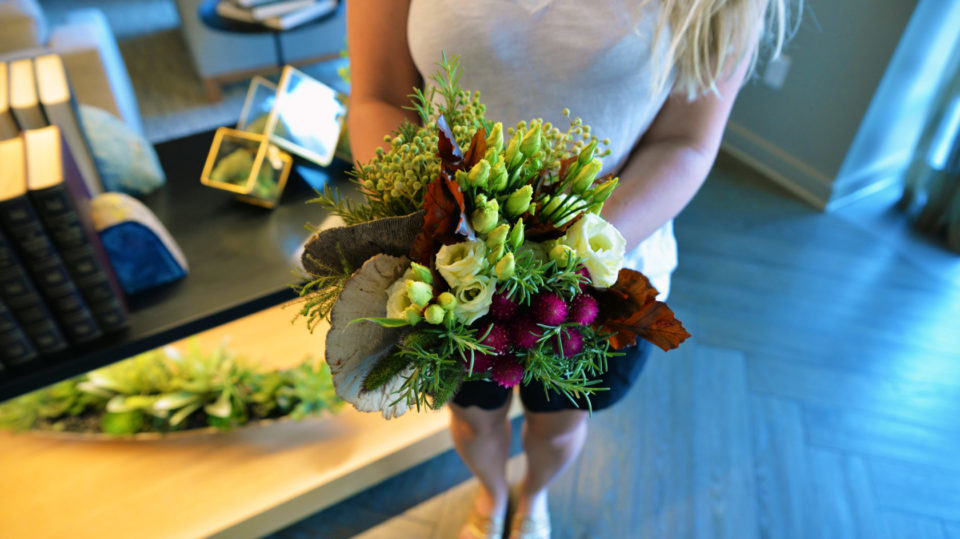 You can find Florious on myflorious.com, as well as Facebook, Instagram, and Twitter.