The holiday season is upon us! Which means parties galore! Whether you are hosting one or attending an event, read on as Florious shares some of their tips to be a great guest and host this season!
Don't forget– you can find Florious on myflorious.com, Facebook, Instagram, and Twitter. If you use code ChicpeaJC you get a %10 discount off your order!! We got the hook up friends.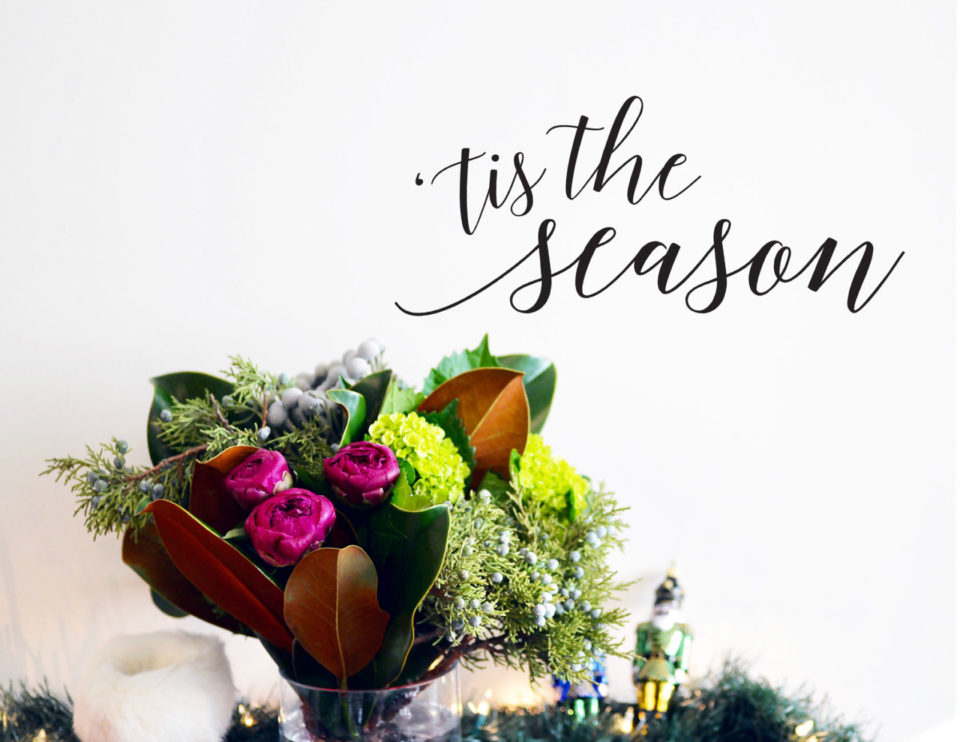 1. To score MVP Status as a Guest – Send flowers to arrive before you do. Chances are, your host is a little bit stressed out with party details so why not send a bouquet a day or two before the party?  It gives your host one less thing to worry about picking up or ordering for the party, and gives them time to find the perfect place for your arrangement, rather than shoving it somewhere while they finish carving the turkey, pouring the wine, and chatting up the other guests.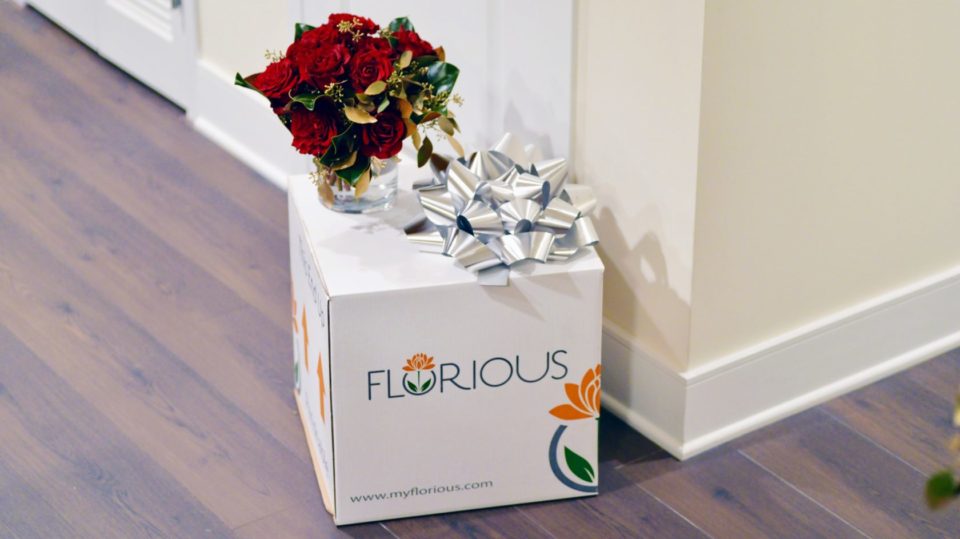 2. To Make Sure That Your Space is Ready to Wow – You've hidden the clutter, cleaned every surface, stocked up on utensils, paper goods, snacks and drinks, so now it's time for the finishing touches. A wreath on the door is a great way to great your guests and set the holiday tone before they even enter the party, and a beautifully laid table with a stunning centerpiece will draw them in.  If we had to choose our favorite spot for flowers when we're entertaining, though, it would definitely be the guest bathroom.  It's a nice surprise in a room that we often forget about once it's clean, and everybody ends up there eventually, so they'll definitely be noticed!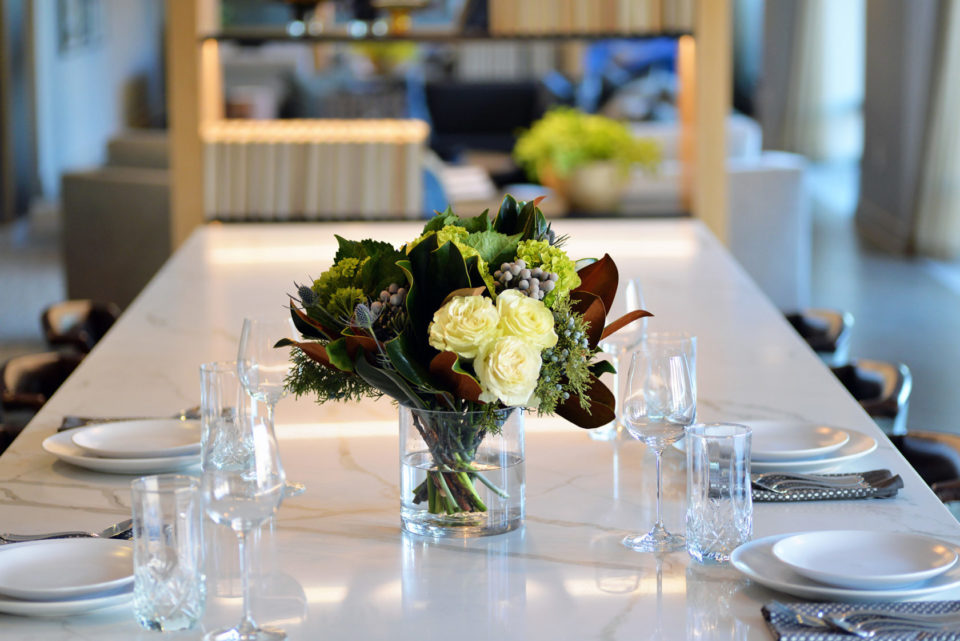 3. To Set an Insta-Worthy Table –Who doesn't want their guests oohing, aahing, and snapping selfies with their table? While your table style will vary according to your space and personality, there are definitely a few elements to include that will make this year's holiday table next level.
Actually Set a Full Place Setting – Glassware, dinnerware flatware, a napkin fancily folded with the help of a youtube video – style each place setting ahead of time. It feels more sophisticated than just grabbing a plate to eat and definitely sets your tone.
Mix and Match – Don't be afraid to use a seasonal salad plate with your regular service, or (our favorite trick) have your water glass be a different color than your wine glasses. Have two china patterns?  Mix the dinner plate from one and the salad plate from another at one place setting and then switch it up on the seat next to it. It makes the table more interesting and lends dimension to those insta-pics.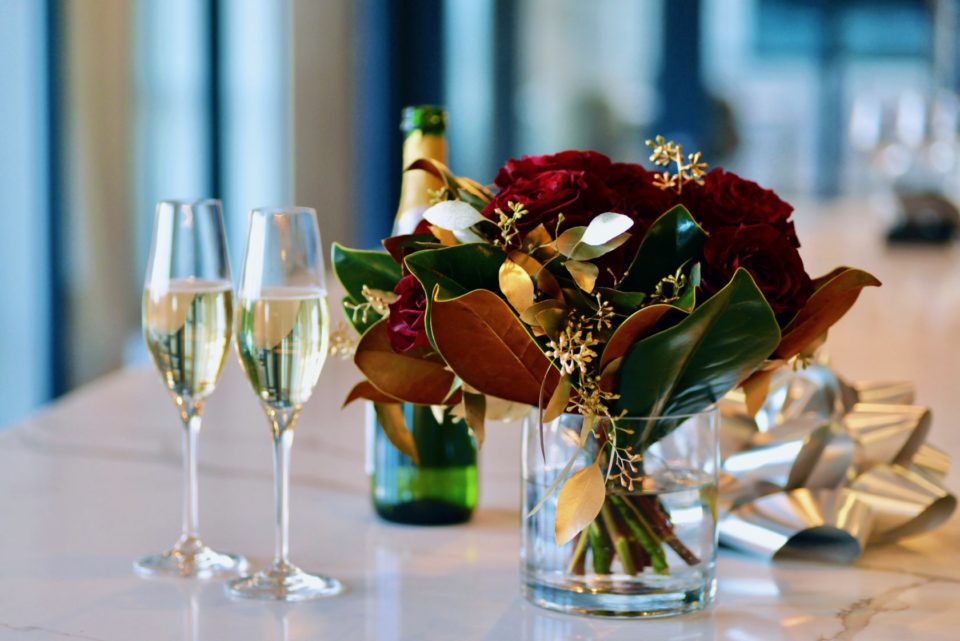 Don't Forget the Flowers – Have a centerpiece, or a few small arrangements interspersed with votive candles on the table to elevate your look and bring the season to the table. They will guarantee those likes on social media!  We love to include elements like fresh herbs in our centerpieces for texture and to whet guests' appetites with the scent before anything is served.  Pro-tip: If you're serving family-style, lay your serving dishes out with the flowers the night before to make sure that you have the right spacing.
Choose a finishing touch – Place cards, a printed menu, napkin rings, Christmas crackers – finish off your table with something that personalizes it and lets you show off your personality and creativity!