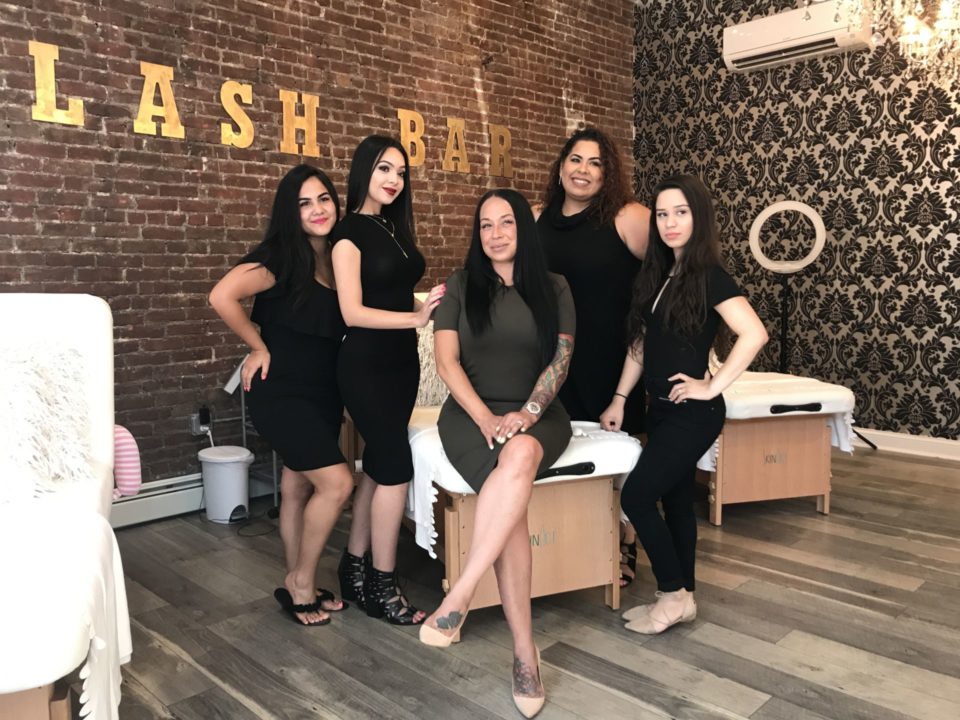 I live by the saying, "Don't let anyone with bad eyebrows tell you anything about life." I am not a high maintenance type of woman, but I think having good brows and nice lashes changes the way your face looks. I get my brows and lashes done every month. I call it "High maintenance to be low maintenance." I wake up in the morning, I shower, choose a cute outfit, and I go on with my day.
When I heard about Eye Candy Lash bar opening, I was stoked. Eye Candy Lash Bar is the first ever storefront in Jersey City that specializes in lashes, brows, makeup, and more. I can get all the services I need in one stop.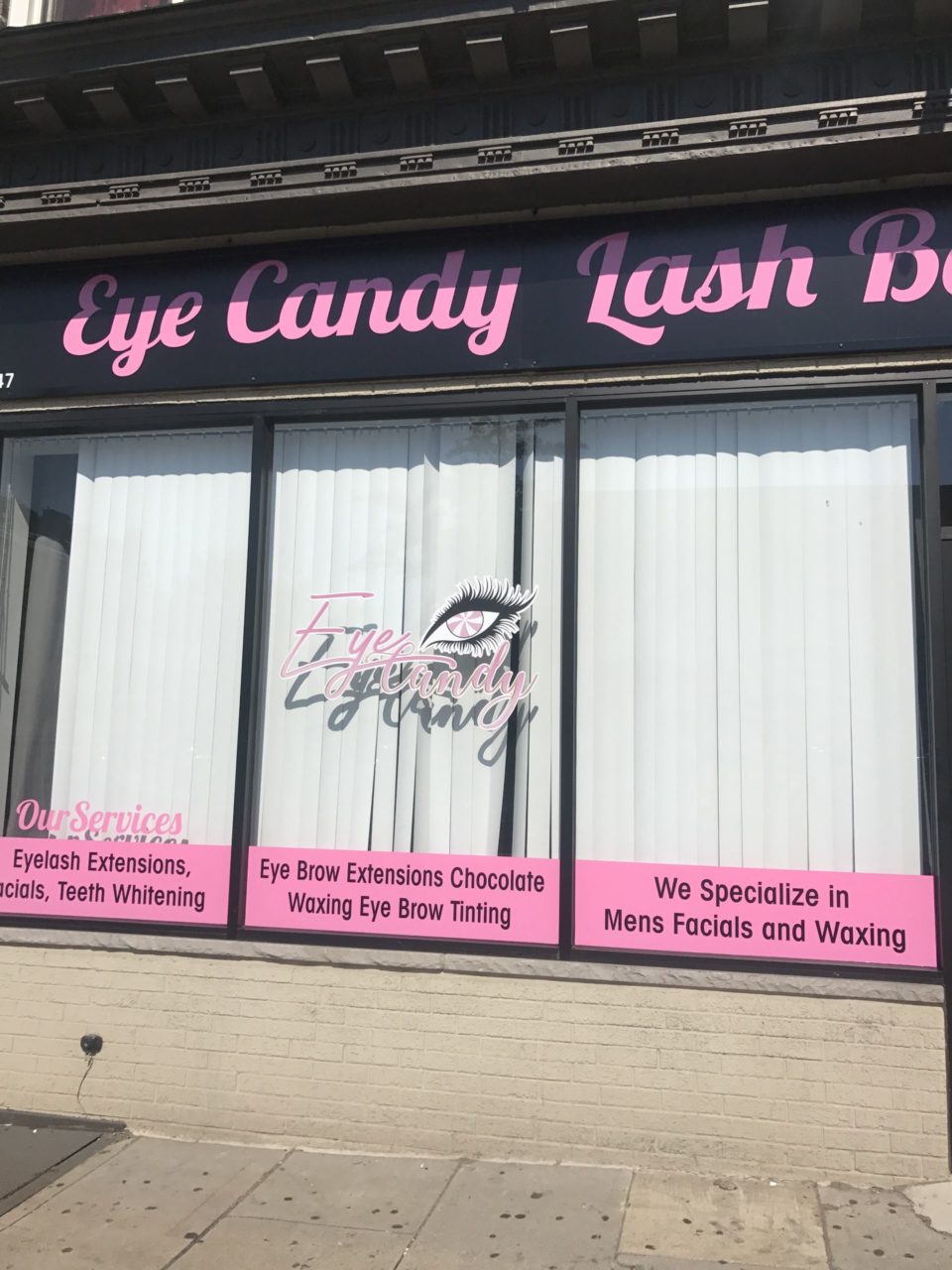 I went to their grand opening with Mayor Steven Fulop, the Central Ave. Special Improvement District, and Councilman Michael Yun. Before the Mayor arrived, their brow specialist aka the Brow Guru Gabby gave me their "Sugar Daddy" service, which consists of a brow reshape and tint. While I was getting the service, the Mayor walked in and as soon as he saw me laying there getting my brows done, he cracked up. It was hilarious. He even interviewed me for the City's YouTube page! Good times.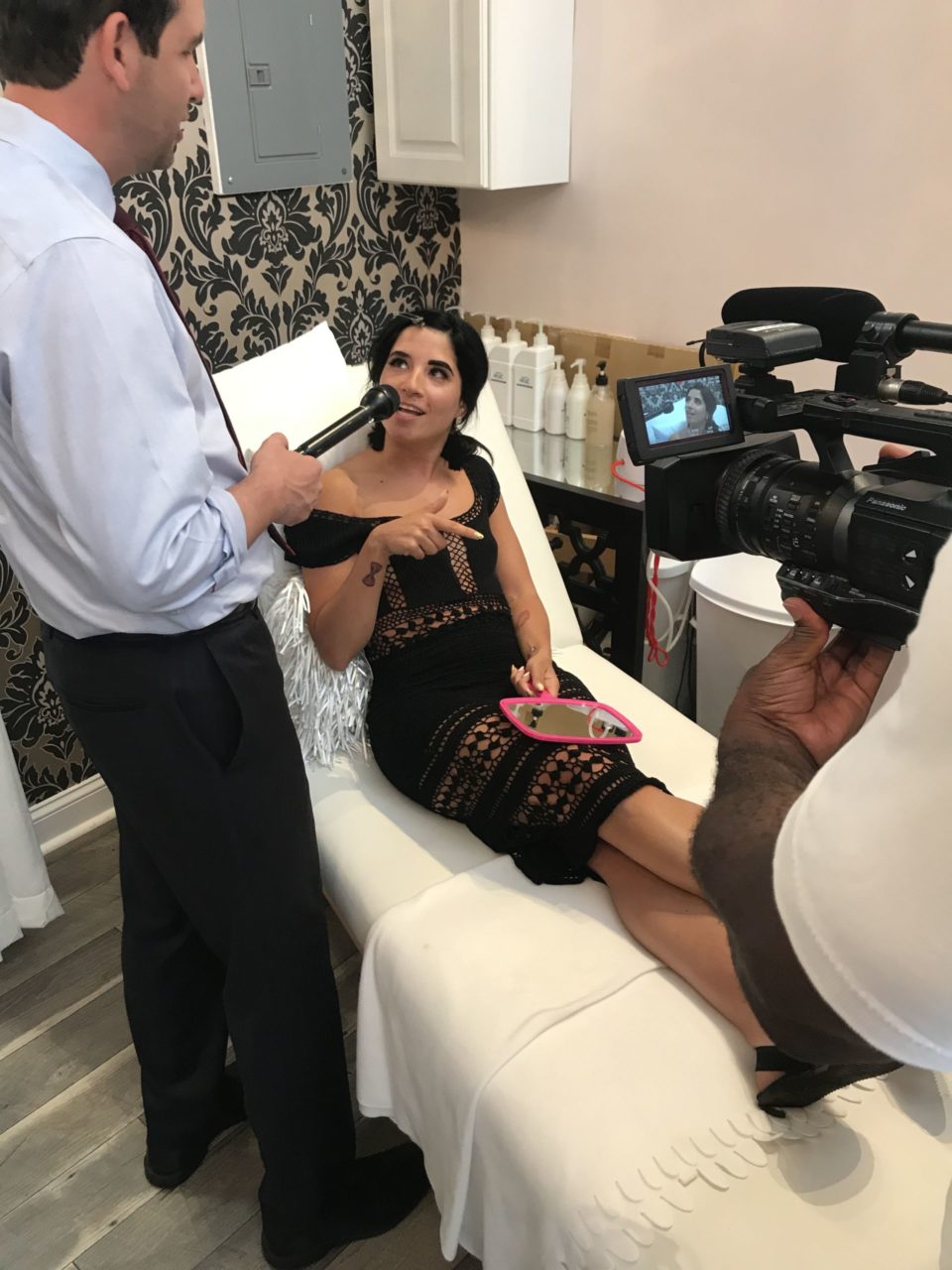 Anyway, I was so happy with the results of my brow tint, I decided I wanted something more permanent and ended up going back there a week later for microblading (post coming soon).
My selfie game is going to crush, thanks to Eye Candy Lash Bar!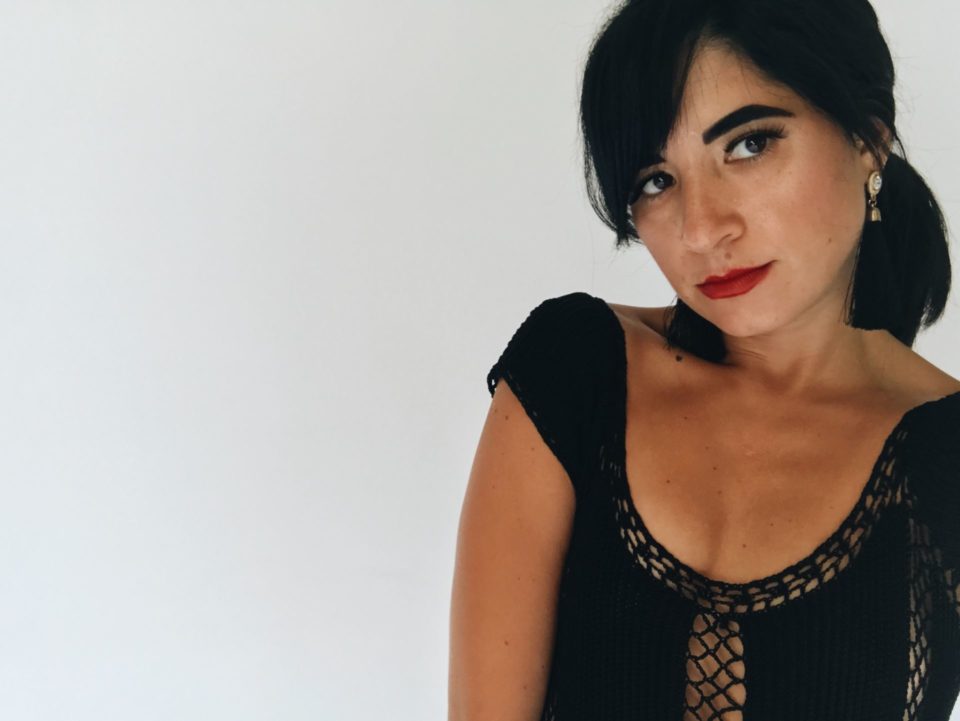 What I also love about this place is the wonderful ladies who work there, they are all really talented and passionate about what they do. Eye Candy Lash bar is owned and operated by JC native, lady boss Sandra Santiago. She is so inspiring!   Sandra plans to open a blow bar on Central Avenue in the next few months. I got the chance to sit with her and hear her story.
What's your name?
My name is Sandra Santiago.
What do you do?
I'm an eyelash technician, an esthetician, and just opened Eye Candy Lash Bar.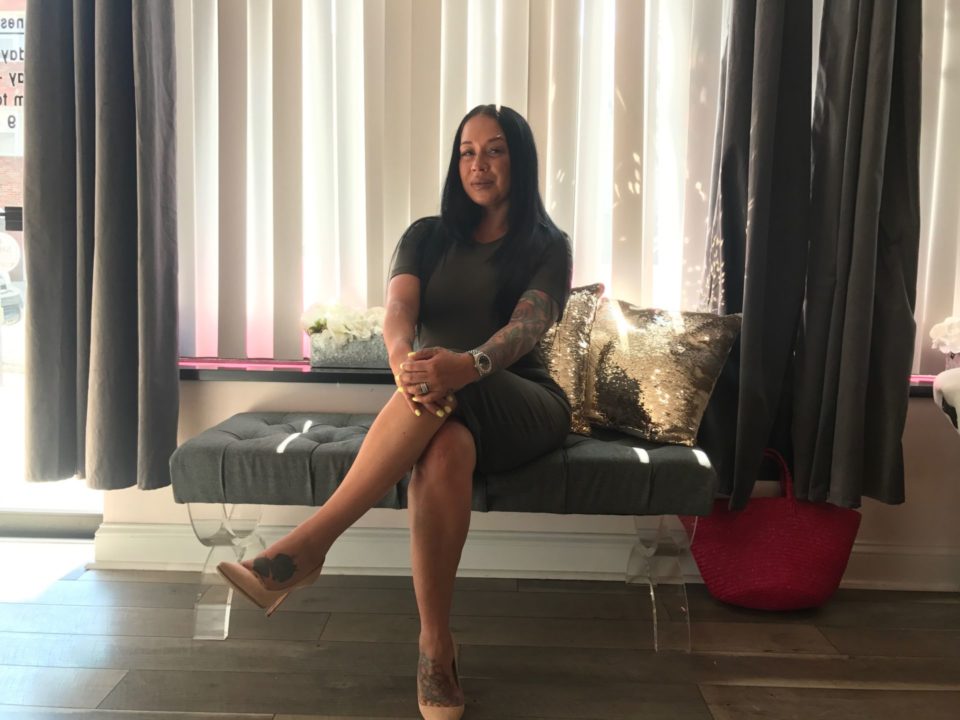 What do you guys do here?
We specialize in lash extensions, eyebrow tinting, microblading, permanent makeup, makeup, facials, chocolate waxing, and teeth whitening.
So it's the first of its kind in Jersey City?
It is!
What brought you to this place?
I used to be from Jersey City and came back this way. It was a great idea to open something on Central Ave, being that I'm from the area, and I did my research – there was nothing like this here. I figured I'd plant my seed into it and try it out.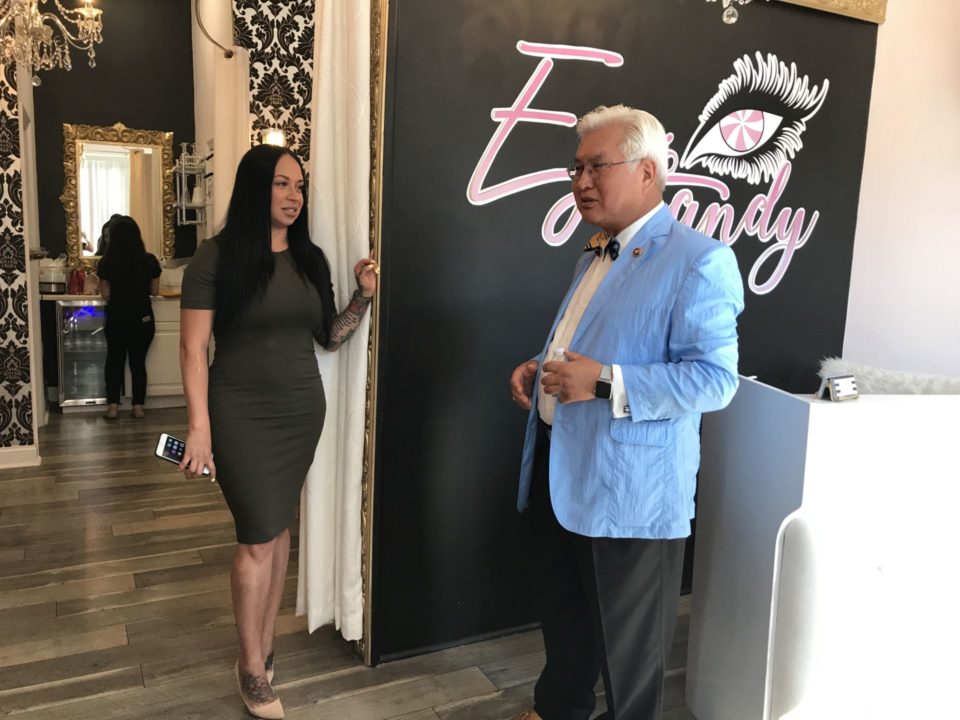 Did you own a business before this?
This is my first business.
Congratulations! That's so exciting. 
It is! Very.
Tell me more about the services here. 
We have lash extensions, which are individual extensions for each lash and we extend them to be longer, thicker, and fuller to give you that extreme lash that you want or the desired curl you want. We have different curls, different thicknesses, so depending on the look you want, we can give you that. It's huge right now. Our average starts with Natural and Noticeable, and that's $100. We offer our Glam Set, which is $125. For those women who love the Russian volume, which is like 3D/4D extreme lashes, that's about $165.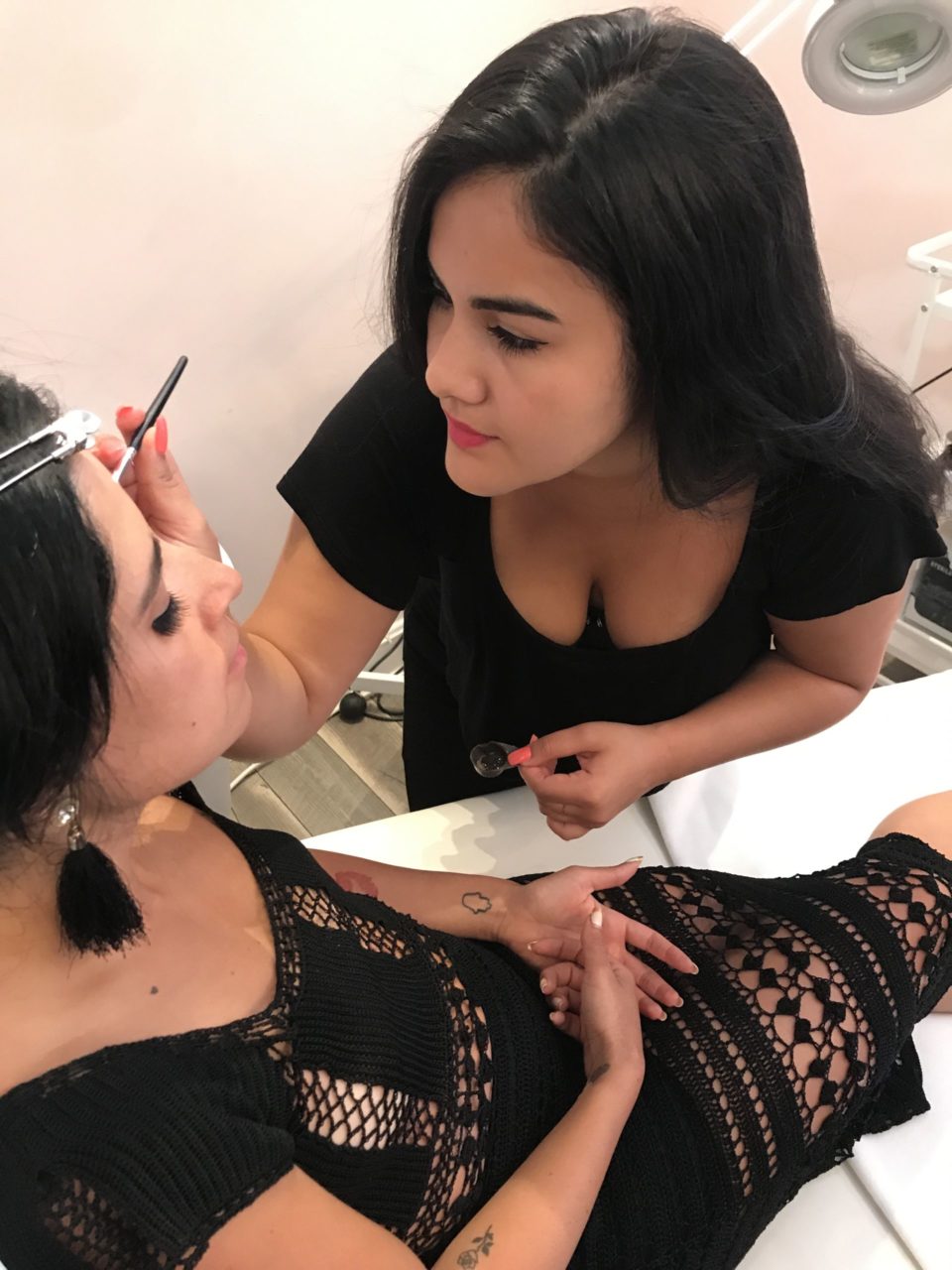 And you have to come every 3 weeks to maintain it, right?
Yes, every 2-3 weeks, depending on the retention.
I call that "high maintenance to be low maintenance." You get it done once a month and don't need much makeup afterward.
You don't need anything, just do your lashes and brows and you're good to go!
Let's talk about the eyebrow service I did. It's called the Sugar Daddy?
Yeah, what that includes is waxing with our chocolate wax, tweezing, trimming, and we go ahead and use a henna tint which will also tint your hair and skin to give a fuller effect of brow that you want. We can tweak it a little bit and give a nice, full arch.
I love it. I think I'll be here every other week! And you also offer makeup, right?
Yes! We do makeup for all occasions. If you just want to go out on a Friday and get your makeup done, we offer that and it's $75 and $100. We also do teeth whitening, and that's $125.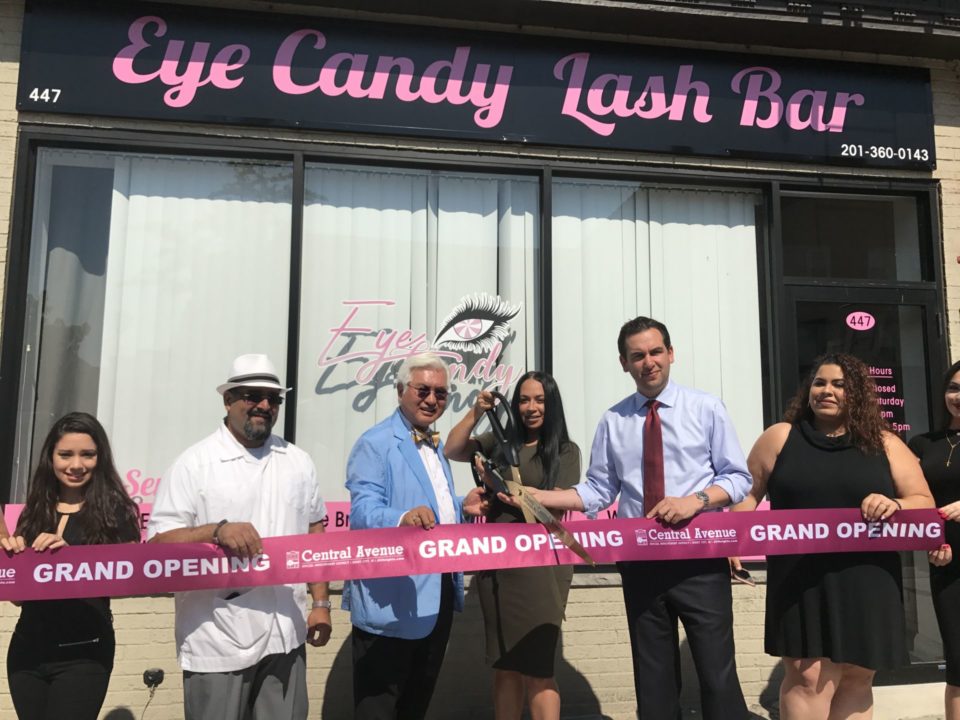 How's the process for teeth whitening?
You come in and it's the same grade as what the dentist does. You sit down, we put the treatment on your teeth, and an hour later you come out from 3 to 8 shades whiter.
Wow! I need that.
What's your favorite service that you guys offer?
My favorite service would be the lashing and brow tinting.
Awesome. Could you tell me more about microblading? I know that's really hot right now.
Sure! Microblading is the thing for women who don't have the desired brow that we all want. Big brows are in right now. Microblading is strand by strand, and it emulates each strand of hair. We create new strands to make it fuller and bigger. It's a 3D effect, and it's very nice, very natural.
Is it painful?
It's not, we numb you for about an hour, and it's a two-hour process. You come, you get numbed, and then after the numbing we start the process.
I love it! You also mentioned you're opening another business. Talk about go big or go home!

That's right, you have to go all out! About seven doors down, we're opening up a dry bar, which is popping up everywhere. They're like blow bars, but Jersey City doesn't have any of its kind. Up here in the Heights, you can't get a good blowout. Basically, we're offering $40, it's in and out, and you'll be done in 30 minutes. Wash, dry, and you go.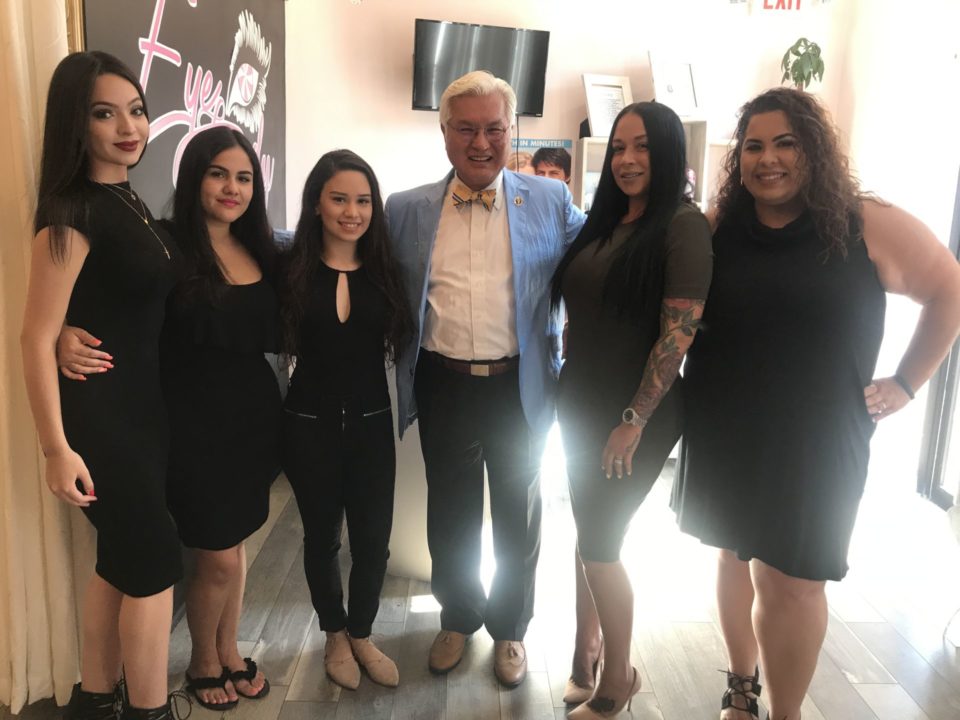 When is that set to open?
Next month!
Amazing, you're busy! Good for you, congratulations.
Thank you!
Do you have a favorite Jersey City hang out spot?
We like to go to The Cliff! All of our girls go there and have lunch. It's amazing. Everything's changed so much, I'm just experiencing new things out here.
Follow Eye Candy Lash Bar now on Facebook and Instagram! You can visit Eye Candy Lash Bar at 447 Central Ave in Jersey City.