Complete Physical Rehabilitation Teams Up With ChicpeaJC
Written By: Dr. James Pumarada, DPT, Complete Physical Rehabilitation
On the eve of our nine-year anniversary in downtown Jersey City, I am happy to announce that Complete Physical Rehabilitation is joining forces with ChicpeaJC as a regular health & fitness contributor!
I know what you're thinking: "That's great, but who the heck are these guys?" Well, allow me to introduce us!
As I mentioned, this week we're celebrating our nine-year anniversary in downtown Jersey City, something we're very proud of. Our clinic is the longest tenured physical therapist-owned clinic in this area, having opened our doors in 2007. Myself and my two partners, Humberto Colmenares and my wife, Dr. Asha Koshy, have each been Physical Therapists for well over sixteen years now. We have continually strived to offer the most diverse set of services in all of Hudson County. We were the first and are still the only outpatient clinic in the county to offer specialized programs for the treatment of dizziness and vertigo conditions.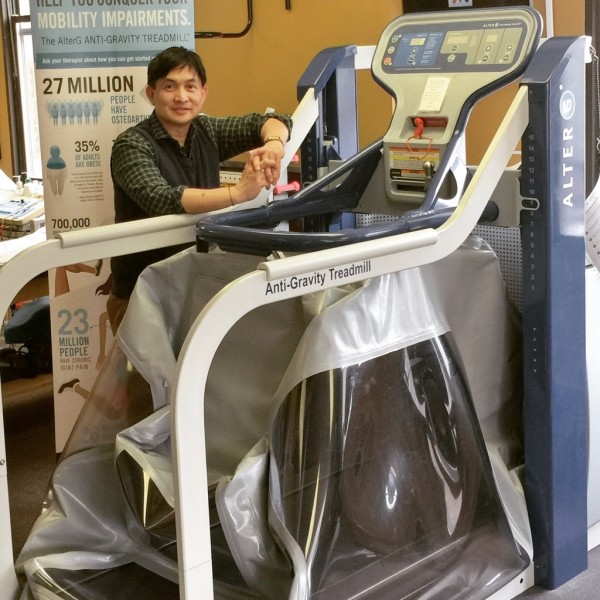 More recently, in 2014, we became the first outpatient clinic in Hudson County to offer the revolutionary, NASA-inspired AlterG Anti-Gravity Treadmill for training and treatment, allowing us to be even more effective with our athletic rehabilitation programs and become the go-to spot that a lot of doctors in the area recommend for lower extremity problems.
What's an AlterG, you say? We'll get to that soon enough, but just to peak your interest a little, think of it like running on the moon!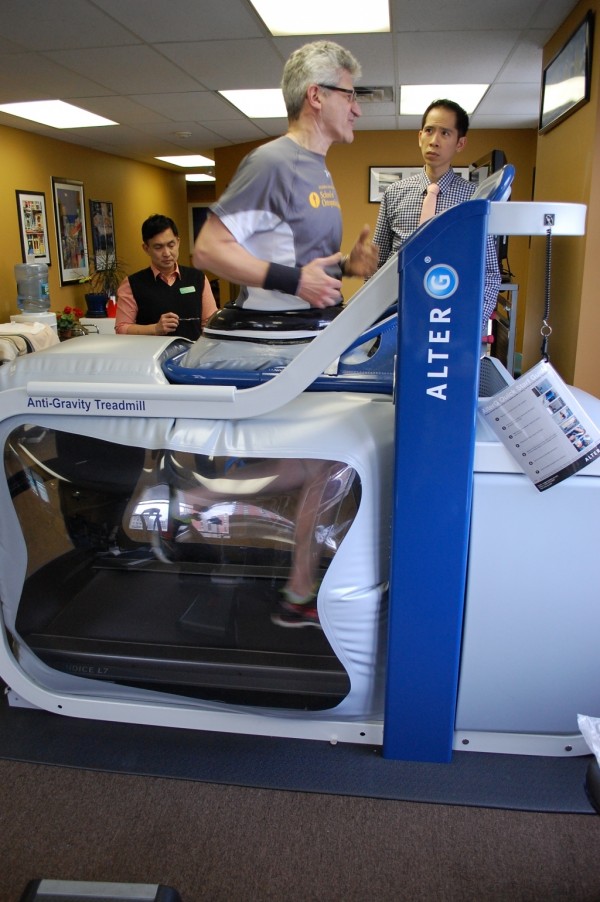 I always believed in the immense potential of downtown Jersey City. As an alumnus of St. Peter's Prep, I've grown up here. When I became a physical therapist, it was a huge goal of mine to open a clinic here. And this was before the boom downtown when people still thought of downtown as 'the sketchy area.' As the area has grown, so have the opportunities to help more people in different ways. We just saw this blog as the perfect way to get out our message.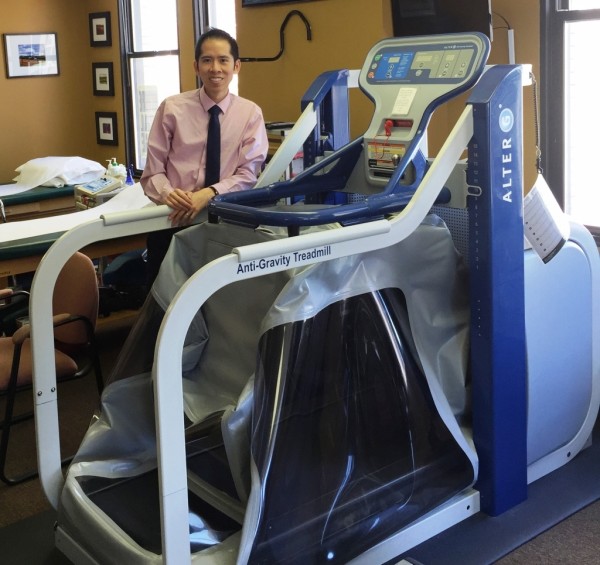 And what message is that?
Overall, it's going to be a lot about health & wellness from a physical therapist's perspective. A lot of people think they know about what we do as physical therapists, but when it comes down to it, there are still a lot of misconceptions about the whole profession. We're here to educate people about what physical therapy really is and how it can help you each day. There are just so many problems that come about in everyday life, some complex and some simple, that physical therapists can easily help provide some answers for. And we're more than happy to help!
So to the past nine amazing years in downtown Jersey City, Complete Physical Rehabilitation says thank you to our clients & the community for the support! We hope we can continue to be of service, especially now through this blog.
We have so many great topics to cover, so we'll see you soon!
In the meantime, visit us on the web at www.cprnj.com and follow us on social media at:
www.instagram.com/completerehabpt
www.twitter.com/completerehabpt
www.facebook.com/cprnj