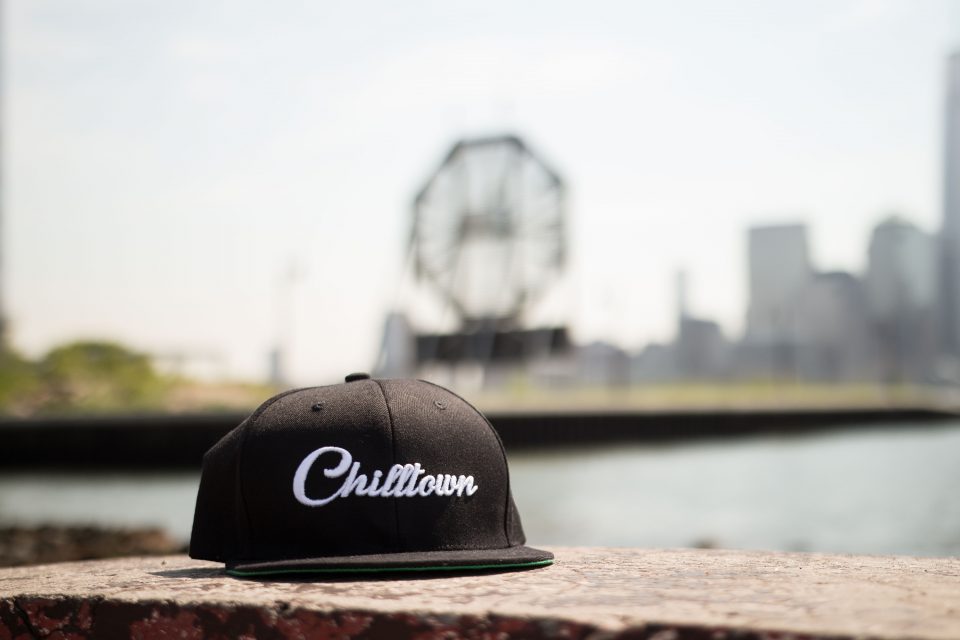 Chilltown Collective is a lifestyle apparel brand born out of Jersey City. It is owned, designed and operated by Jersey City natives who are passionate about the creative world. They pride themselves on providing a platform for artist and creatives to express themselves.
I've been watching Chilltown Collective grow in the past year from the sidelines and became a huge fan of everything they represent. They are Jersey City to the core, they grew up here, they've seen all the changes but are moving along with it. They are awesome and they also make dope apparel.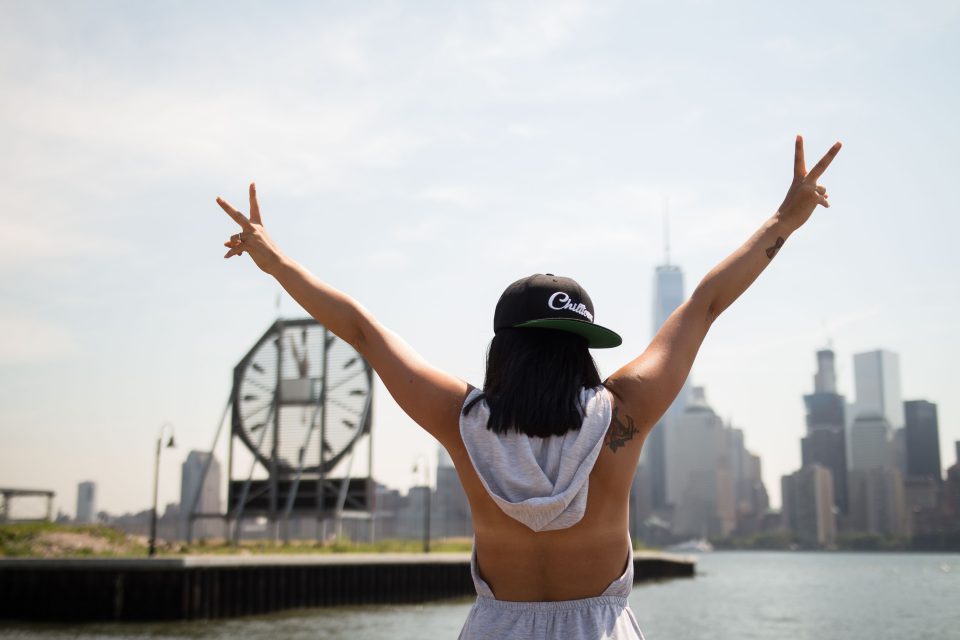 A few months ago, I connected with Lovely, girl boss of Chilltown Collective and got to know her personally. She has her hands in all sorts of creative projects and she hustles to make it all work. I appreciate her grind. I ALSO REALLY LOVE HER HAIR. Lovely is well… really Lovely!
Chilltown Collective is about to celebrate their one year anniversary this Saturday and I am so excited that ChicpeaJC is a sponsor of the event (details at the bottom of the post). Come out and celebrate Chilltown.
I met Lovely by her favorite hangout spot and where it all began.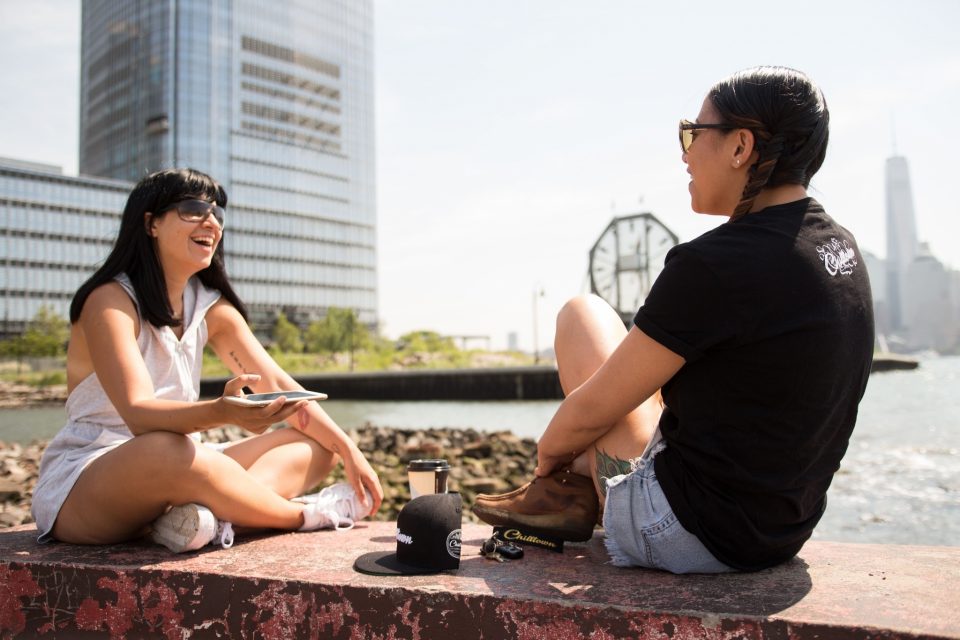 What's your name? My name is Lovelisa Vallecer, better known as Lovely.
What do you do? I am the co-founder of the apparel and lifestyle brand Chilltown Collective.
How did you start? We started the brand because we wanted to shine a light on Jersey City coming from our perspective. I was born and raised here along West Side, in the Journal Square Area, now in Greenville.
Who's we? Of course with every brand, there's a whole team. There are three different partners, and we're a whole collective. Under the collective there are different artists in general, and we want to shine a light on them and feature their work.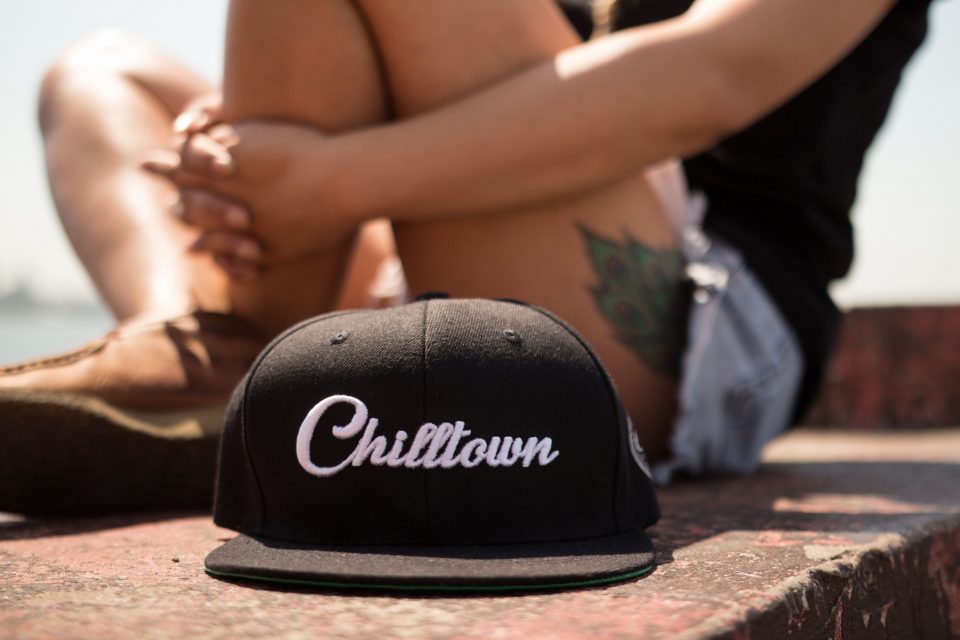 A few days ago you told me about how you were sitting here and got the idea. Can you tell me about that? Right now, we're behind the Colgate clock and prior to that there used to be a factory here in downtown, and that's where Colgate produced most of their soaps and toothpaste. A bank company bought the clock, and they placed it right along the river facing New York. During that time before Jersey City was getting developed, we used to ride our bikes here and hang out. We were just really inspired living across from the city. Even just sitting here right now is inspiring, you hear the sound of the water, you have the best view of New York. We talked about bringing together a collective and being creatives and pushing what we believe in and that started organically. When things happen that way, it has a bigger impact.
So I know you guys are huge on biking culture. Can you elaborate on that? We all started riding bikes together; that's how all of our JC and cycling friends met. We used to ride bikes in New York City into Brooklyn and Crown Heights and would even ride our track bikes to Runcible Spoon in upstate New York and back to JC. One of our partners, Jason, owns a coffee shop in Crown Heights called Breukelen Coffee House and they just recently opened up a French Brasserie called Breukelen Brasserie. We all met through the love of cycling and being in the streetwear culture. At that time, Jason owned a skate shop called Rival right outside the Holland Tunnel, and we used to meet on our bikes and just ride carelessly and freely.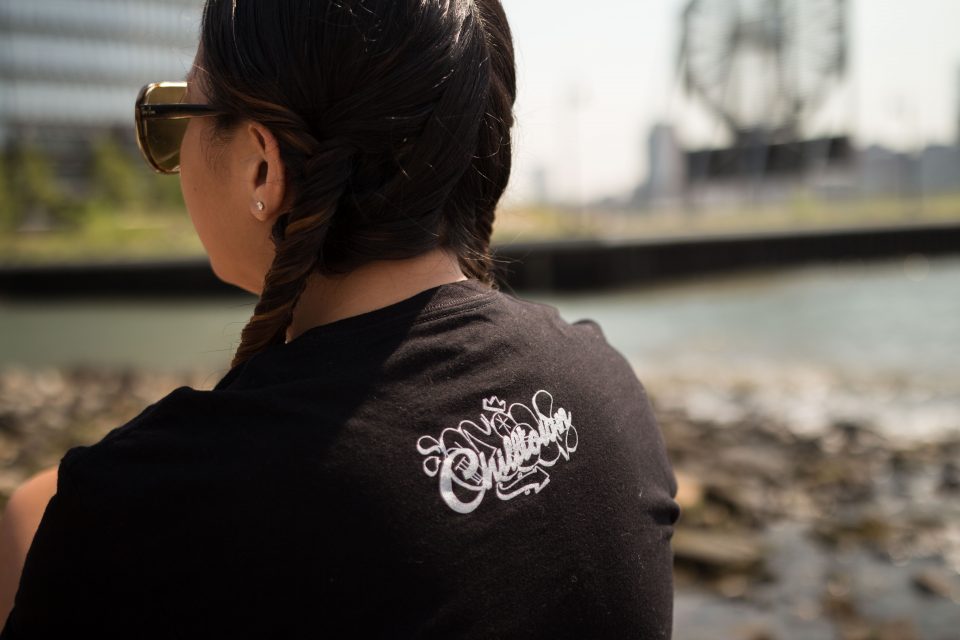 You were talking about how you were born and raised in Jersey City. How do you feel Jersey City has changed in the past couple of years? There's a lot of new faces and new developments. There's still a lot of places and things I haven't seen that are changing, there's a lot more traffic for sure, but it's also growing culturally. There's more light, and I feel Fulop has a big part in that too. He's doing a great job reaching out to the community and trying to put Jersey City on the map where we can be a player in the game like New York is [and] we have the best view of New York City. As a representative and our mayor, he's doing a great job with it.
Do you want to talk about other things you're involved with community-wise? I work with a DJ; his name is Kevlove, he was born and raised here too. I volunteered my time to the students at County Prep High School for the school year, who we recently collaborated with.
Shout outs to Kevlove! I love him!
How does it feel to be going on one year of Chilltown Collective? It went by fast; it's still a baby. Personally, I'm a patient person so I think brands and the creative process takes a lot of time and with everything growing so fast in Jersey City, it's sometimes hard to just sit back and let things happen. I like when things happen organically that's why I try to find inspiration like places like here where you have the water, and you just find different elements that can help build your creative process.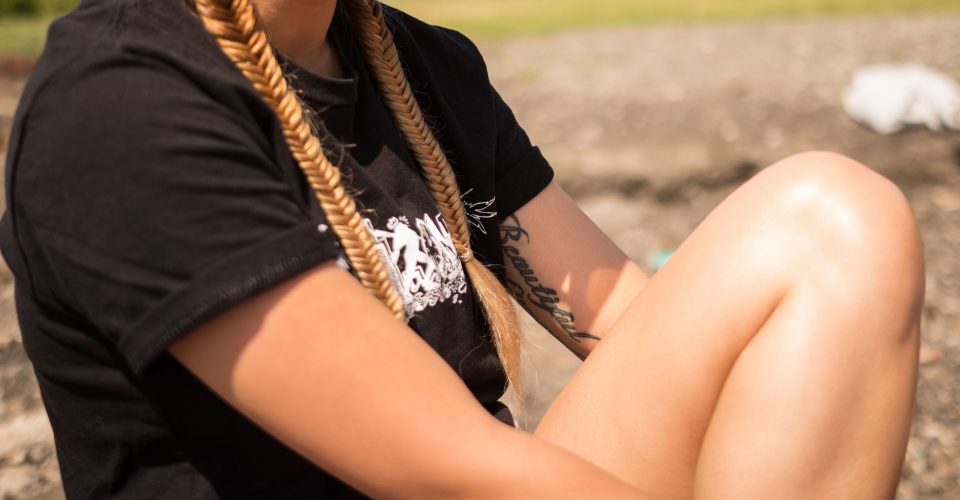 To celebrate, you're throwing an event on Saturday. We're throwing a block party, it's in a private parking lot, shout out to Bizz from Society Needs Culture. The idea is stemmed from public schools; public schools had this thing call field day where there would be a lot of different art everywhere, and there's sports and music. I thought that since so many people are doing things in Jersey City, let's all come together and curate something where everyone has a platform where they can show their art. There's going to different artists, musicians, [and] performances through every group all in one place. I'm really into music so I wanted to implement that into the one year, and the after party is going to be at Porta, that's where we had the Chilltown launch party. For the after party, we have The Elite Camp DJ'ing.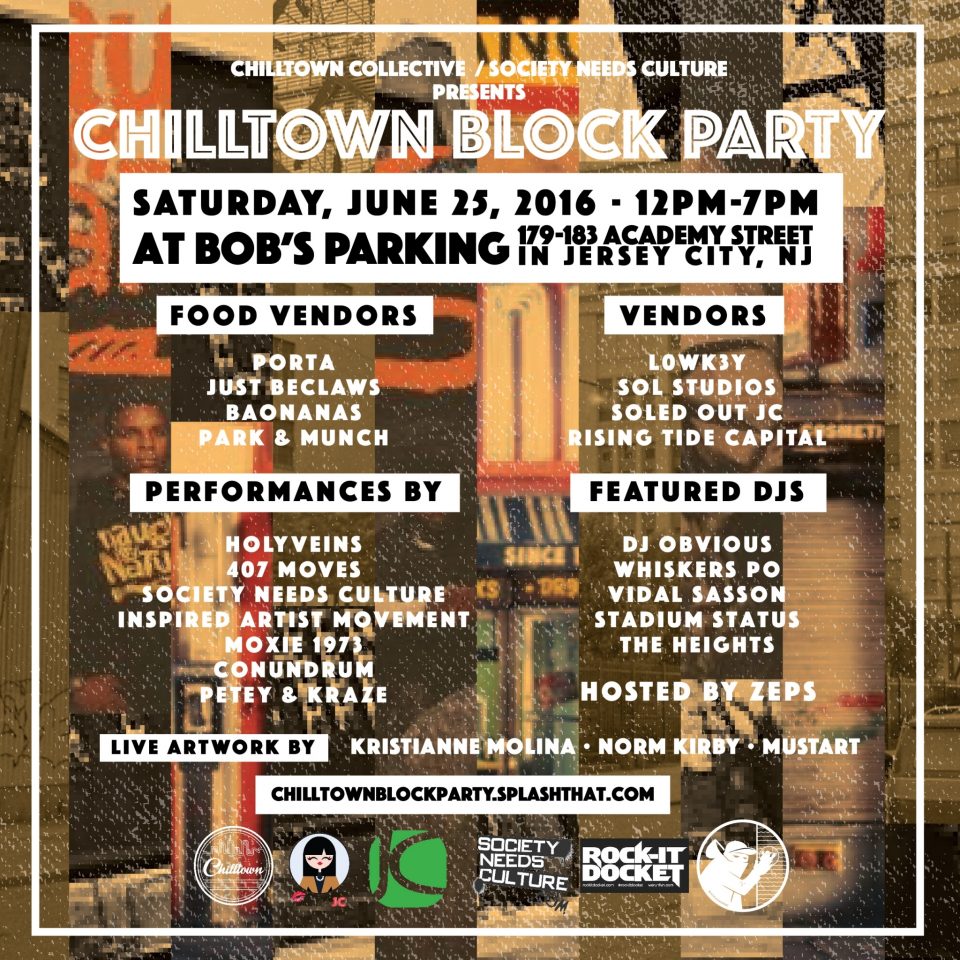 So who are The Elite Camp? A DJ crew based out of Jersey, New York and Cali. Kevlove is part of it, Unkle Chip, M-POS, and Naz. They threw parties here before the current nightlife and were one of the first DJ crews in JC that had that NYC sound and quality, and now they're coming back to spin at Porta for our 1 year.
So it's going to be lit? Yeah, in their own Elite Camp style. They just have this sound that you know it's them.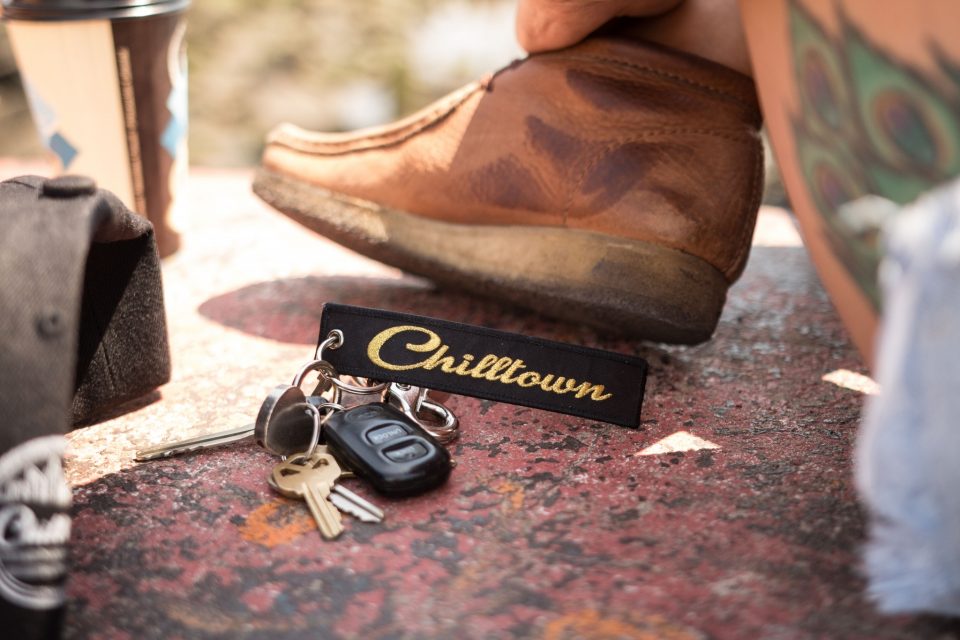 So I'm excited for you. I love seeing women doing cool shit. How do you feel about being a girl boss and what it entails and have you had any challenges? I feel just being in this industry there's always challenges in general. I work in the two toughest industries, fashion and music. As a woman or anybody really, you just have to have that thick skin, and you have to do your best to keep that vision and not let the noise of politics or different things going on get in the way of the creative process. Being patient and taking a step back sometimes helps a lot. We're in a very busy city, and it's so easy to get caught up and just being on the other side of the [New York] city that's where I feel I have the time to digress from all of that. I thought about moving to New York, and I was like, maybe I shouldn't because I'm so inspired by it. If I live there, it's going to take away from it because there's going to be too much noise and too much going on.
Do you have a favorite Jersey City hangout spot? I used to hang out here a lot (Colgate clock) because it was in the cut. Now there's a lot of families here; this became a dog walking area. When we used to ride our bikes here, it was raw; it was the true essence of Jersey City. It's growing, and it's developing which I'm appreciative of, for a while I was like, "Dang, when are we going to get our time where we can have these nice things?" and it's finally here. Everybody has their way for peace of mind and for me, I like to be in the raw, I like being around nature. There are different pockets of Jersey City where you could still feel like you have that essence.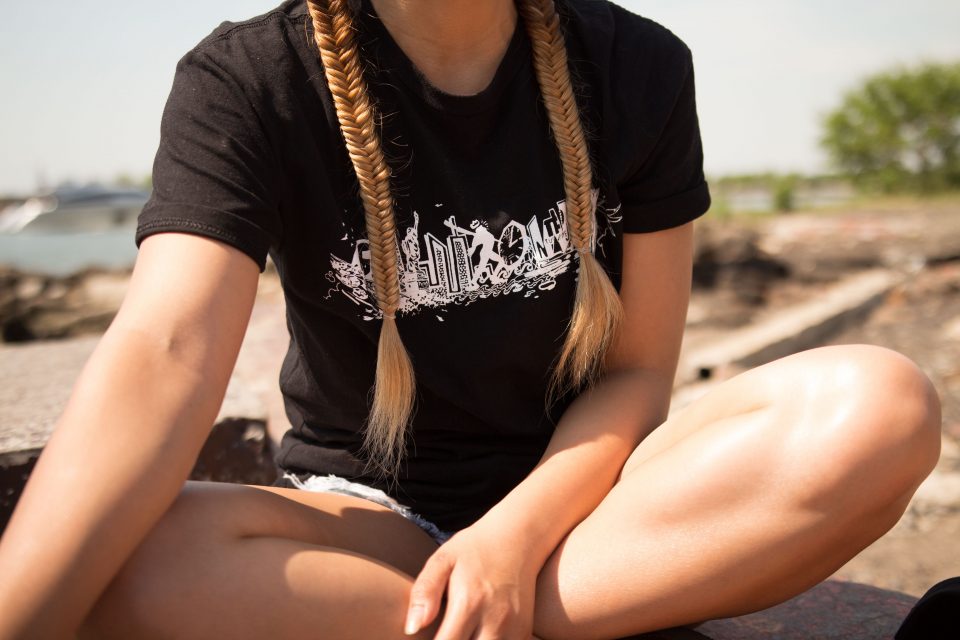 Do you have a favorite restaurant? I love Koro Koro; I'm there like once a week getting the happy hour special, but my favorite local restaurant is Vinnies and Laico's and of course I love my little bodegas.
What's next for Chilltown? We're going to work on smaller capsules, less on bigger collections, and I want to focus more on the creatives who are involved with Chilltown. It's hard finding that balance where you're carrying a brand, and we're pushing our apparel and shining a light on our platform. Chilltown is not just all apparel and our lifestyle; it's also a platform to shine on creatives who are passionate about what they do. I just want to give that opportunity to others and believe in them.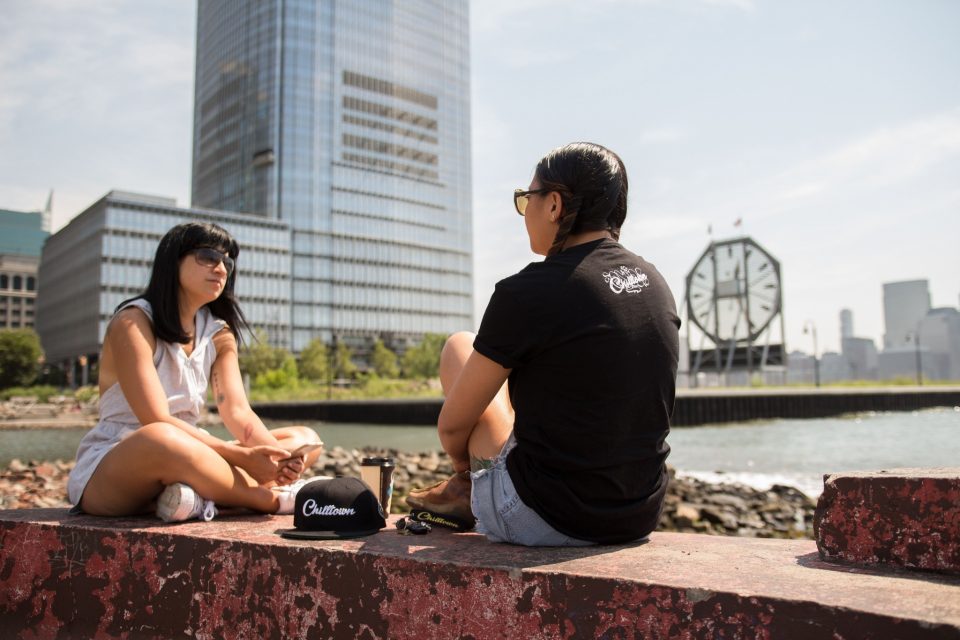 Any last words? Come through Saturday at the Chilltown Block Party and the after party is at Porta. We want people to experience everything. We want people to have that experience and come together and see what other people do in this city.
http://www.chilltowncollective.com