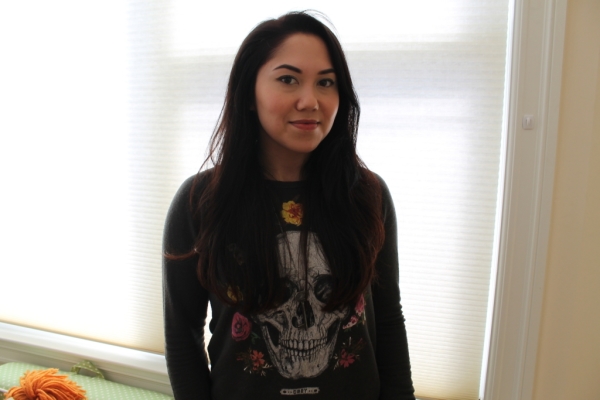 A few years ago, when I was about 8 months pregnant, I walked into a local hair salon after about a year of not cutting my hair and sat in Aiko's chair to get ready for the big day. Since then my hair and Aiko have been inseparable. Aiko eventually left the salon to work for herself as a freelance hairstylist so she comes to my apartment every other month to cut my hair, cover my grey's (yes I am old), trim my bangs and she gives the best blowouts.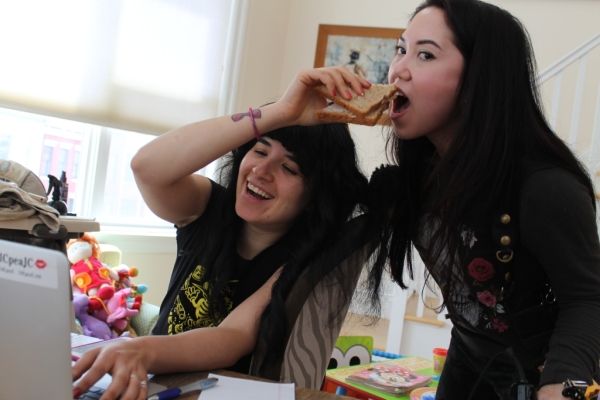 Aiko is such a cool chick too, whenever she comes over and does my hair, we chat and gossip while I work/eat or hang out with mini-chicpea. It really is like a best friend doing my hair. There are only a few people I trust with touching my hair, but Aiko is the only one I let cut my it. To be honest, I was a little apprehensive publishing this, she is my secret!! But now I am open to sharing Aiko's talents with the world.
What's your name? Aiko.
What do you do? I'm a freelance hairstylist.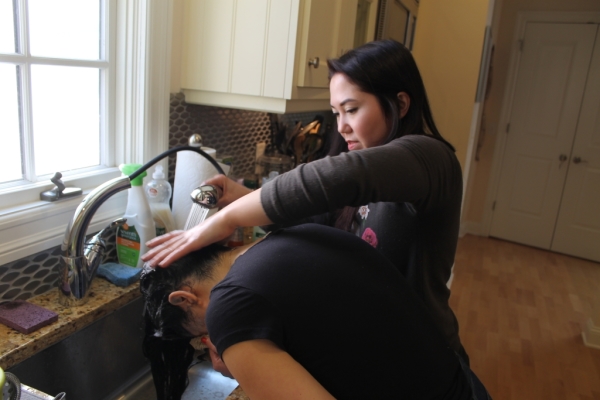 How long have you been a freelance hairstylist? I've been freelance hairstylist for the past year and a half, but originally I've been doing hair for almost 13 years. [When] I initially moved to this city, I worked for the Global Art Director of Redken. So I taught advance hair cutting and styling, then eventually I got tired of being on the strict corporate grind so I started to be on my own.
What are your services? I do everything that salons do like color, cutting, styling for events. I also do photoshoots.
So what did you do to my hair today? [Laughs] We covered your grays, we did an opaque coloring gloss so that it doesn't damage your hair and it becomes shiny.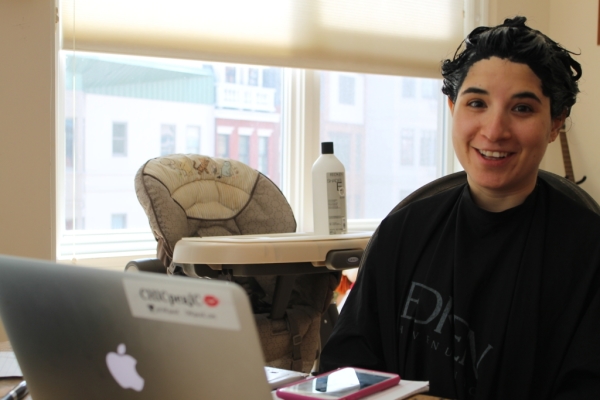 How long have you been doing my haircuts? Since you were pregnant.
Yeah it was when you were working at a salon and what I loved about it is that you didn't cut off too much. When I cut hair I don't like to cut harsh lines, when you are doing a clean haircut. Hair has different textures; [it] varies at different parts of the head. Everyone has a weird, asymmetrical thing going on because we are organic human beings. So I mostly like to dry cut hair, and see what it naturally does. I don't cut on wet hair, because hair changes when it dries. I kind of do a haircut inside of the haircut so it has a better grow out because once the outside shape starts to get too long the inside shape can support it. If that makes sense. [Laughs]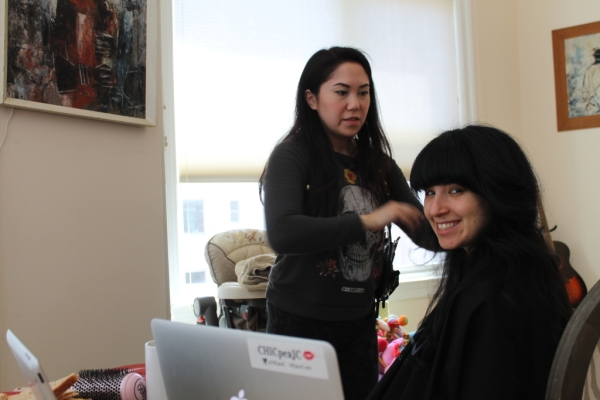 I like that you don't cut too much of my hair, because I love my hair. Your mermaid hair.
How old were you when you started cutting hair? I was 15-years-old, when I went to the Beauty Culture Program in high school. So, I had my license when I graduated, so 13 years since I had my license. I'm going to be 30 this summer, yay.
How long have you been in Jersey City? Since 2010, man time flies.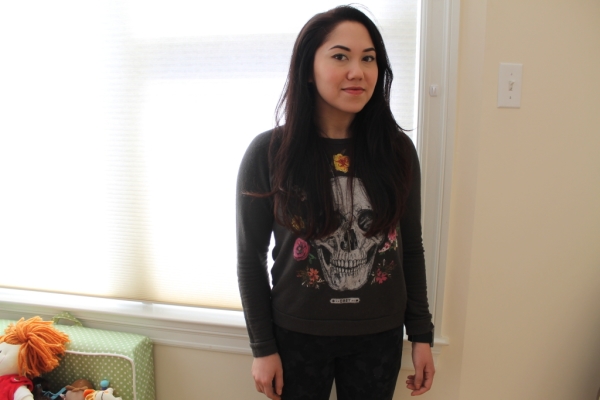 What's your favorite Jersey City hangout spot? I go to Third and Vine a lot; I was excited when they opened up WORD because I'm a book nerd. I'm also I writer, I read a stupid amount of books. [Laughs] I go rock climbing, it's very exciting, that's the best thing about freelancing is that you can make your own schedule.
I like that you can come to my house, and I can get shit done while you are cutting my hair. I like the atmosphere, to hang out at someone's home there are no distractions by other people, and I can focus [on] clients.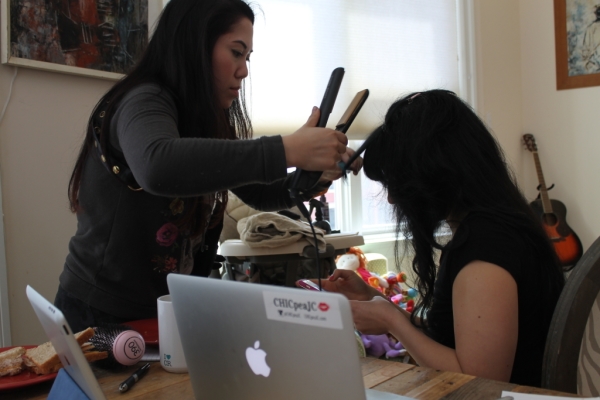 Are there any, projects that you are working on? I do somethings for clients like photoshoots and tutorials, but my main focus is freelancing. The most important thing for me is being an authentic person and being able to build relationships.
How do you go about doing one's hair? I discuss everything, I'm thorough, I don't do things that people are not comfortable with. I tell them what I think, but I never cut off more than what you are uncomfortable with because what's the point when you are going to be sad after words.
How do people find you? Usually word of mouth I'm going to work on a website.
Email Aiko.kahn@gmail.com
And the non profit organization I do work with is IMAlive.org.