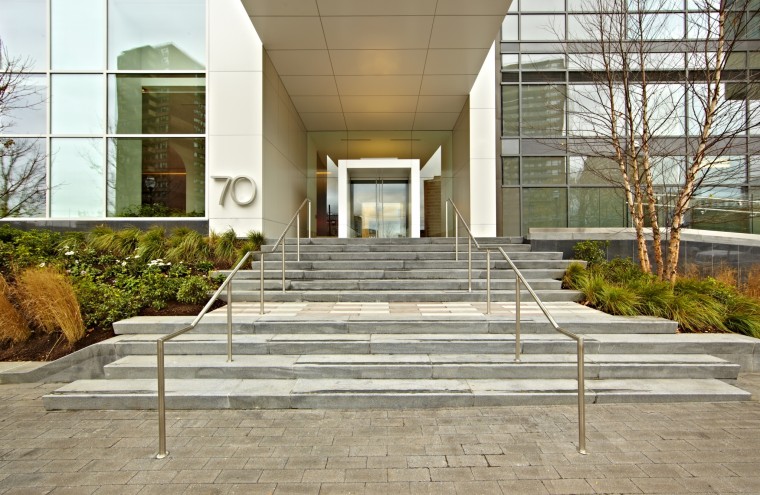 Over the summer, I was invited to a sneak peek at the new 70 Columbus building while it was still under construction. Even then I was so impressed with the building's contemporary design and amazing views.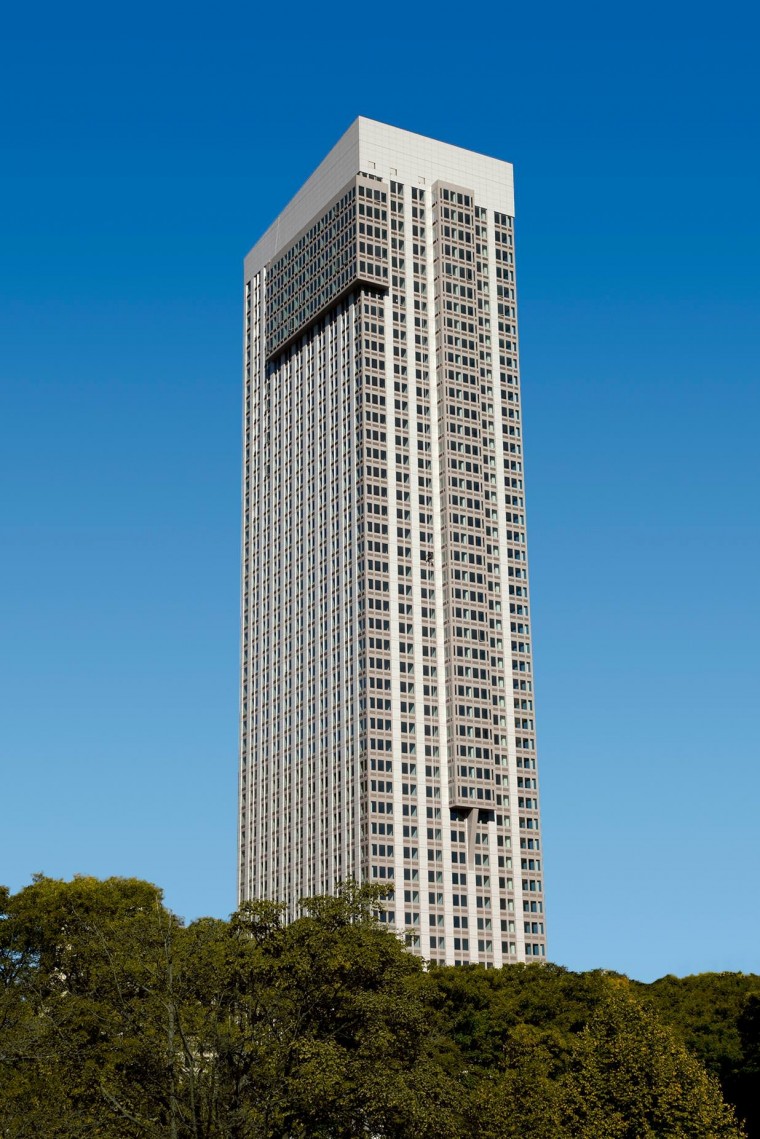 The tower's contemporary design, including dramatic window-bay columns that project from the building, is visually striking from all angles while maximizing unobstructed views of the Hudson River, downtown Manhattan, and the Statue of Liberty. Hey there Liberty State Park! I see you.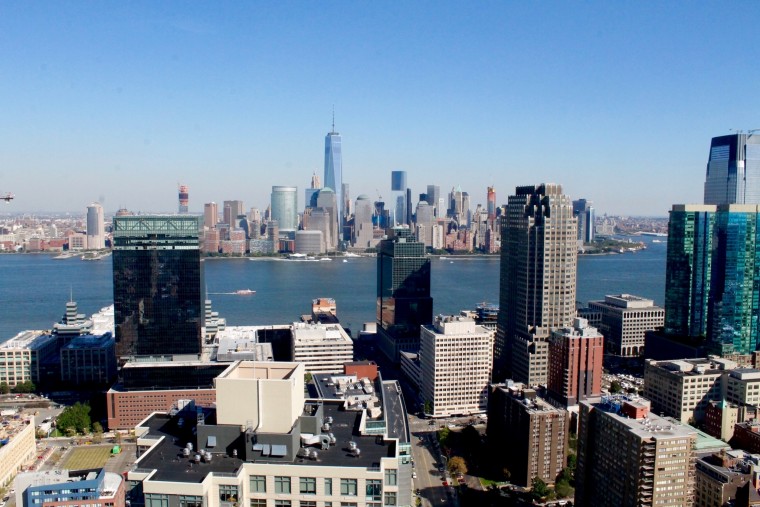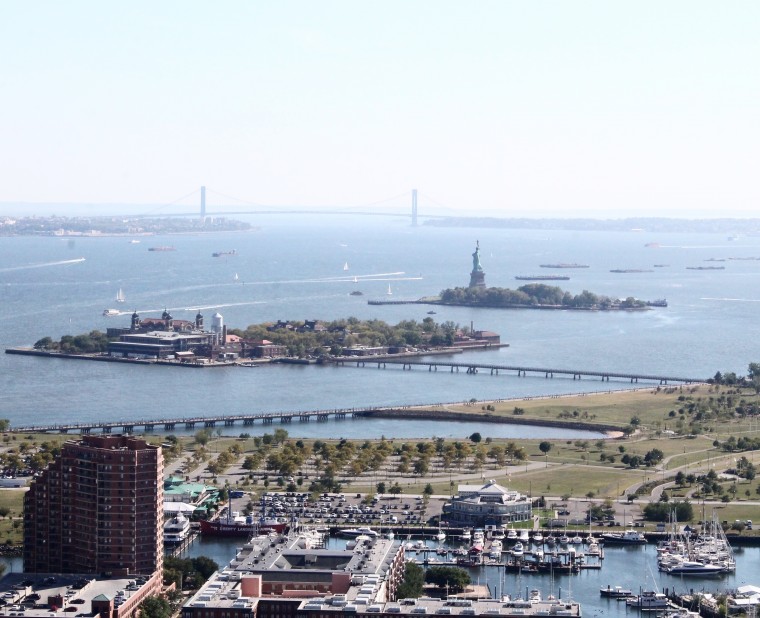 70 Columbus is located right next to the Grove Street PATH Station, it's a block away from Grove street, steps from all the great restaurants and bars in the neighborhood and a few minutes walk from the Waterfront. You really can't beat the location. Personally what sold me on this building is that if you sign a lease you get a free gym membership at Base! Come hip hop with me every Wednesday!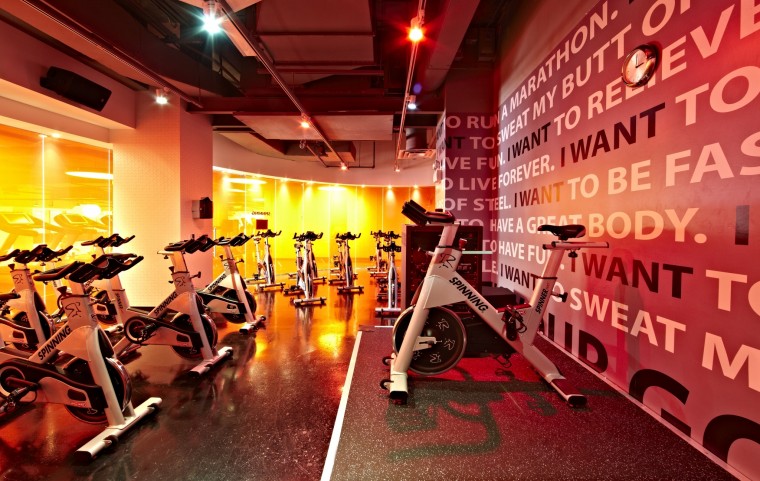 But wait… Rumor has it they will open in their retail space a market that will offer natural and organic foods.
So it's all shiny and pretty, but how are the people who live here? Last week I was invited to attend a resident get together/wine tasting in the building's Lounge.  Everyone was mingling and having a good time getting to know each other. A really fun and diverse group of people.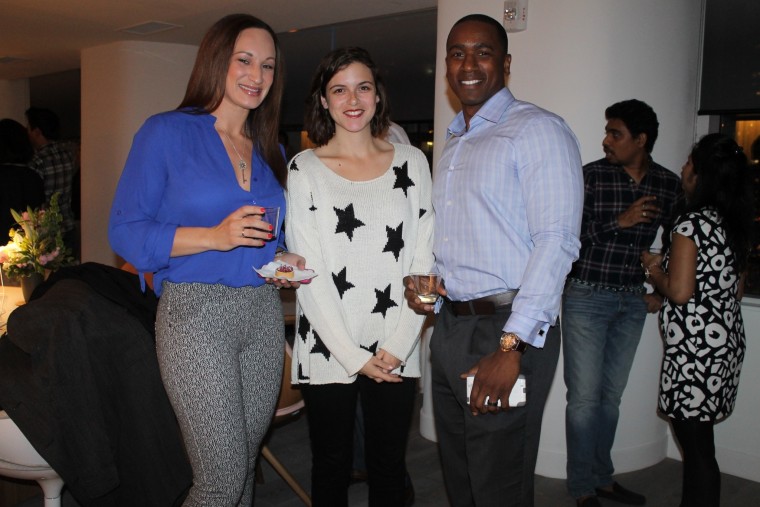 What was surprising to me was that for the most part a lot of the residents have already been living in Jersey City prior to moving to this building. So contrary to popular belief these are not all transplants from Manhattan or Brooklyn. A lot of  the people I spoke to were pretty well versed in all things Jersey City!  The 70 Columbus community is pretty awesome, I was a little jealous as I don't have that where I live.
Other bells and whistles: Common areas and indoor social spaces by Noé Duchaufour-Lawrance embody the famed Parisian designer's unique aesthetic which is deeply rooted in his embrace of nature, color, and shapes.  These include a full time attended signature lobby with fireplace lounge, a chic resident lounge and a children's playroom, all of which are served by complimentary Wi-Fi. Residents also enjoy a 60,000 square-foot landscaped roof deck complete with a pool and private daybeds, sport court, grilling stations, a children's playground and a dog run.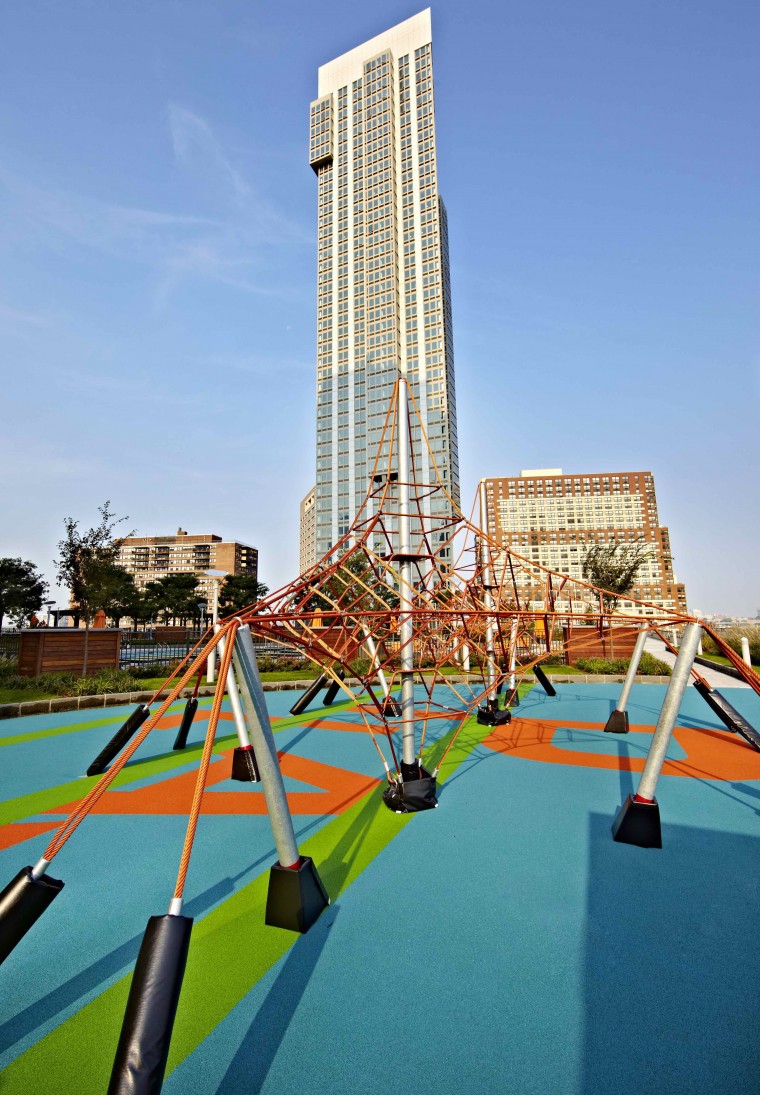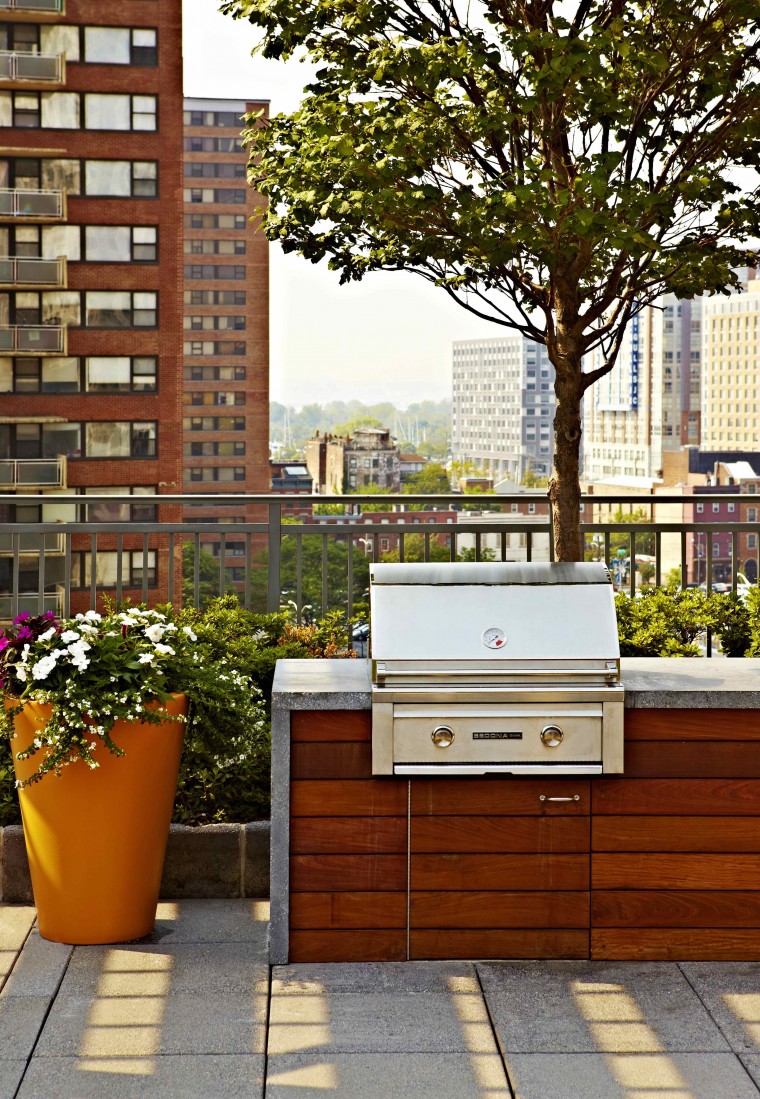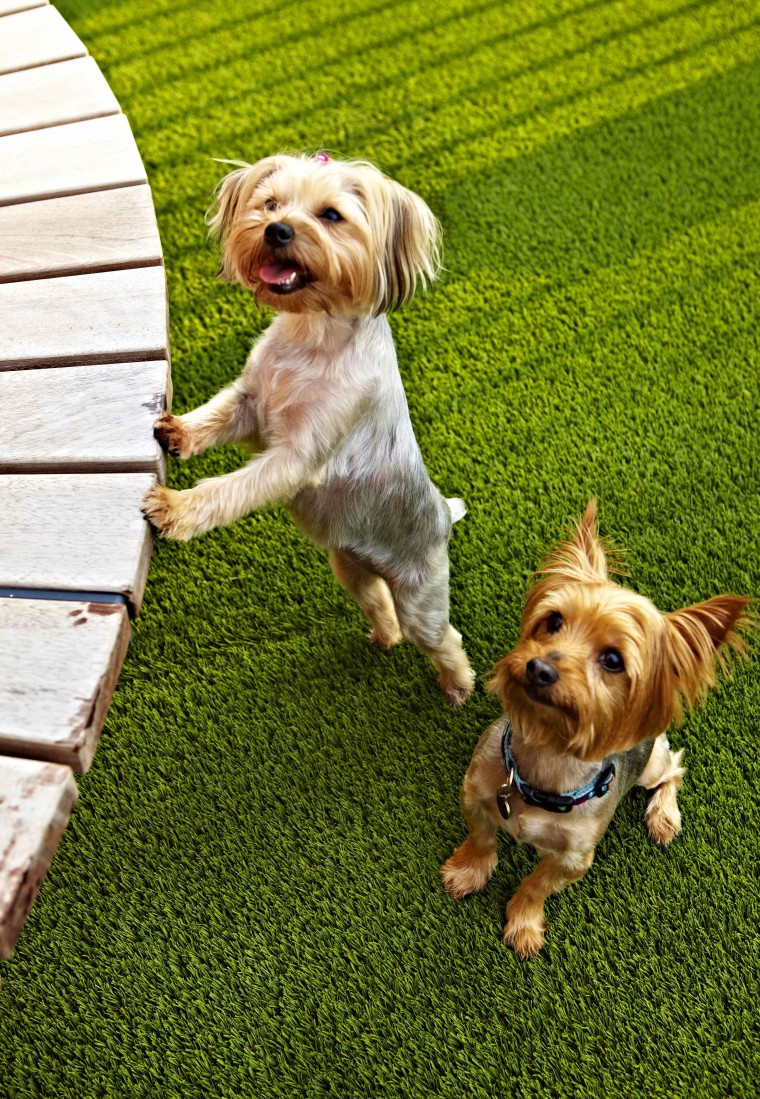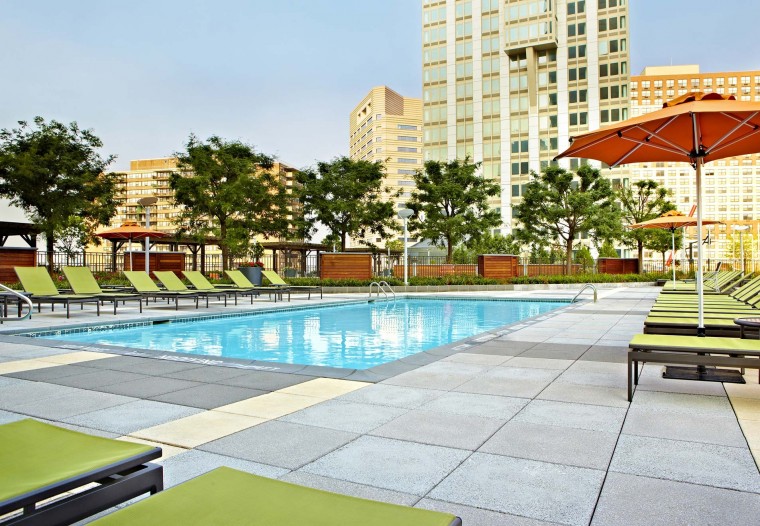 OK. Where do I sign?
All these are the reasons that 70 Columbus is already more than 60% leased just four months after opening! Which is pretty amazing.  I hung out with Kathy who is the leasing agent at 70 Columbus, she has been living in Jersey City for over eight years and absolutely loves helping people find their dream home. I asked her what her favorite brunch spot is and she loves Satis Bistro. Kathy is a hoot!
So everyone's question is probably, well sounds great but how much is it?  Monthly rents currently start at $2,410 for studios, $2,870 for one-bedroom apartments and $3,950 for two-bedroom residences.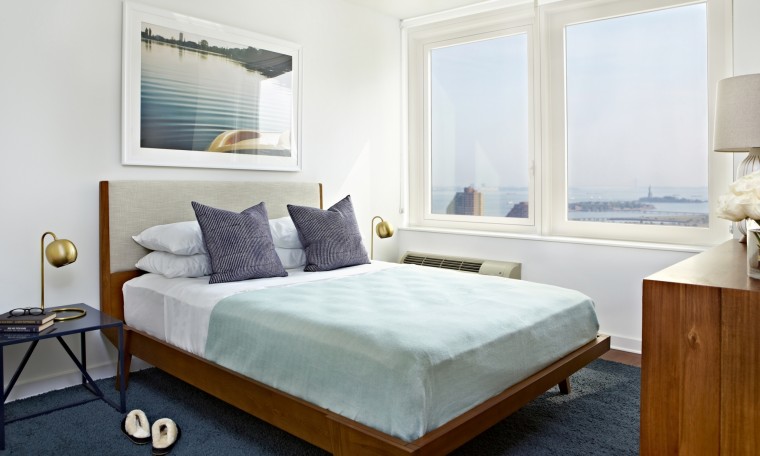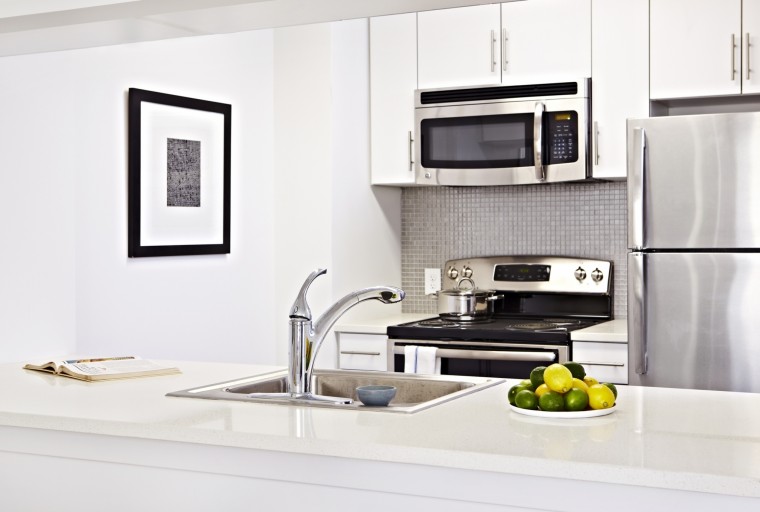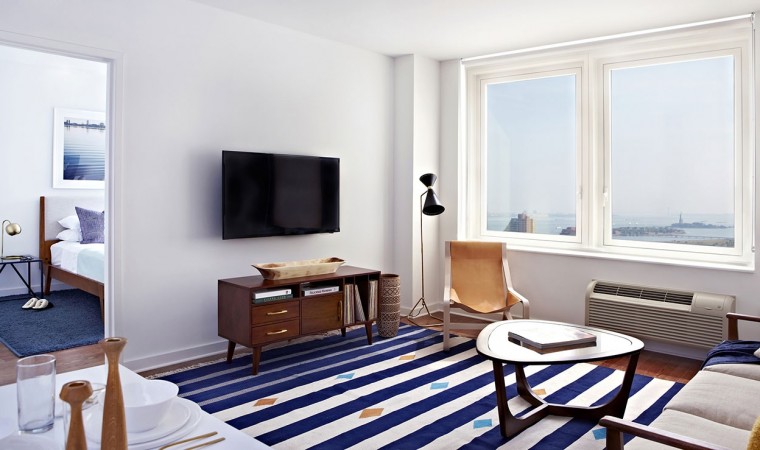 For more information on 70 Columbus and to make a private appointment to view the building's furnished model residences and amenity spaces, call 201-433-7004, or visit www.70Columbus.com.