With Earth Day around the corner, our social consciousness may be kicking in slightly more than usual. Yes, the price tags at Forever 21 and Zara are unbeatable, but they do come at a cost. Fast Fashion is the number two polluter in the WORLD. You might want to keep that in mind the next time you're tempted by a two dollar tank top.
Lucky for you, we have awesome alternatives, right here in Jersey City. Not only can you make your carbon footprint smaller, you can also rest assured a twelve year old won't have the same shirt as you.
1. Go Vintage:
Instead of being thrown away in a dump, some clothes get to have a second life. Secondhand clothing is a great way to start shopping consciously. It also gives your closet an edge and uniqueness just for you!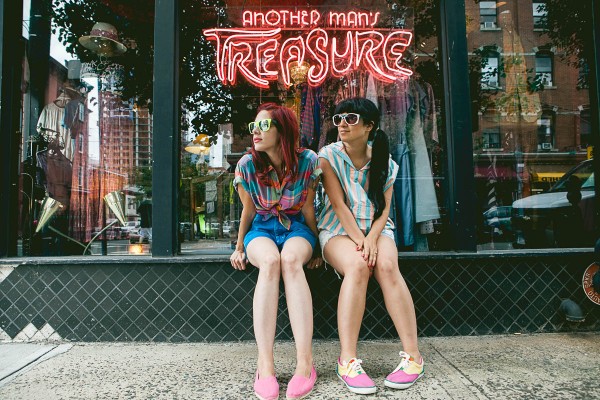 Another Man's Treasure
195 Montgomery St.,
Jersey City, NJ 07302
(201) 860-9990
This place is both a time machine and a store. The atmosphere can take you back 20 years in time, making shopping there an immersive experience.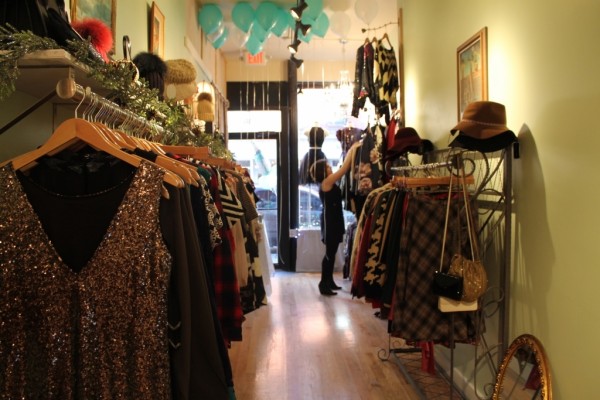 Mint Market
339 Grove St,
Jersey City, NJ 07302
(201) 630-4407
What you find at the Mint Market is not anything you'll see on anyone else, that is almost guaranteed when shopping here.
2. Shop HandMade Items:
A great way to reduce global warming is to start shopping for handmade pieces.This method of shopping will reduce waste and pollutants, as well as  preserve natural resources like water. not waste and pollute precious natural resources like water.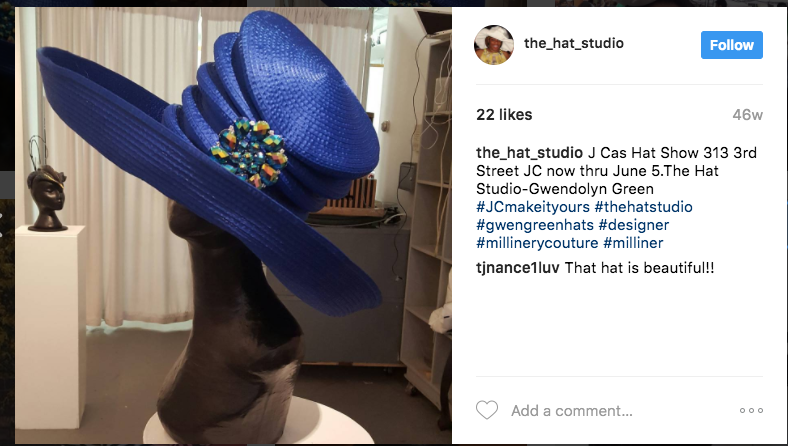 The Hat Studio / Gwendolyn Green
Hewn Arts Center
140 Sip Ave
Jersey City, NJ 07306
(800) 485-5303
Gwendolyn Green owns and runs this small store. She creates customized hats, by hand, so that it is the perfect hat for you.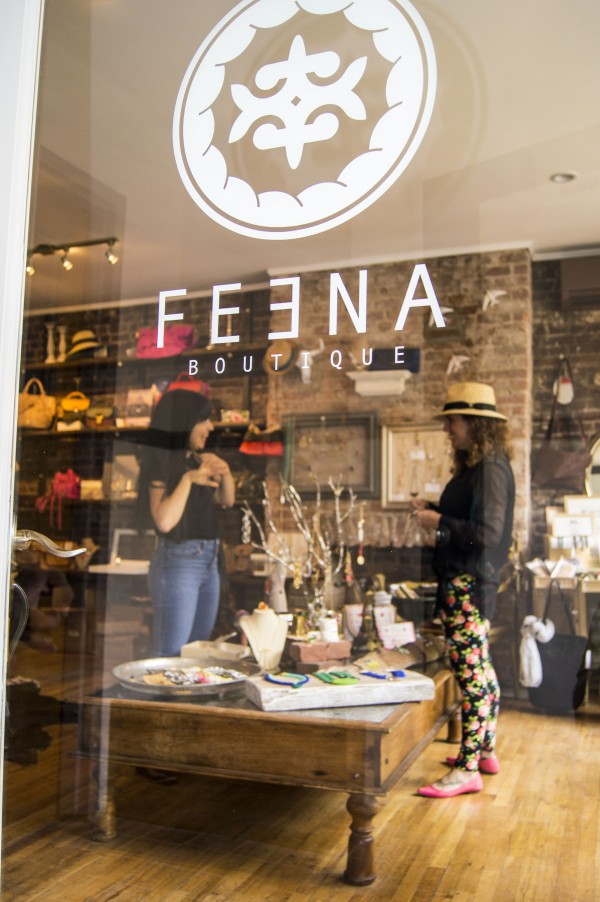 Feena Boutique
297 Grove St.
Jersey City, NJ 07302
(201) 763-6324
Feena's Boutique carries an array of beautifully handcrafted bags and accessories that are promised to make you stand out.
3. Preservation and Alterations:
Saving alternating some of the clothes you already have is great way to reduce your carbon footprint. Finding handmade or sustainably made shoes can definitely be difficult. But a great way to save your shoes is to keep them maintained! A shoe cobbler is  a great alternative to throwing out old shoes and re-buying them, especially leather ones. Sometimes that old dress just needs a good tailor to bring back to life. A good alteration can it make it seem like you just just bought a new dress!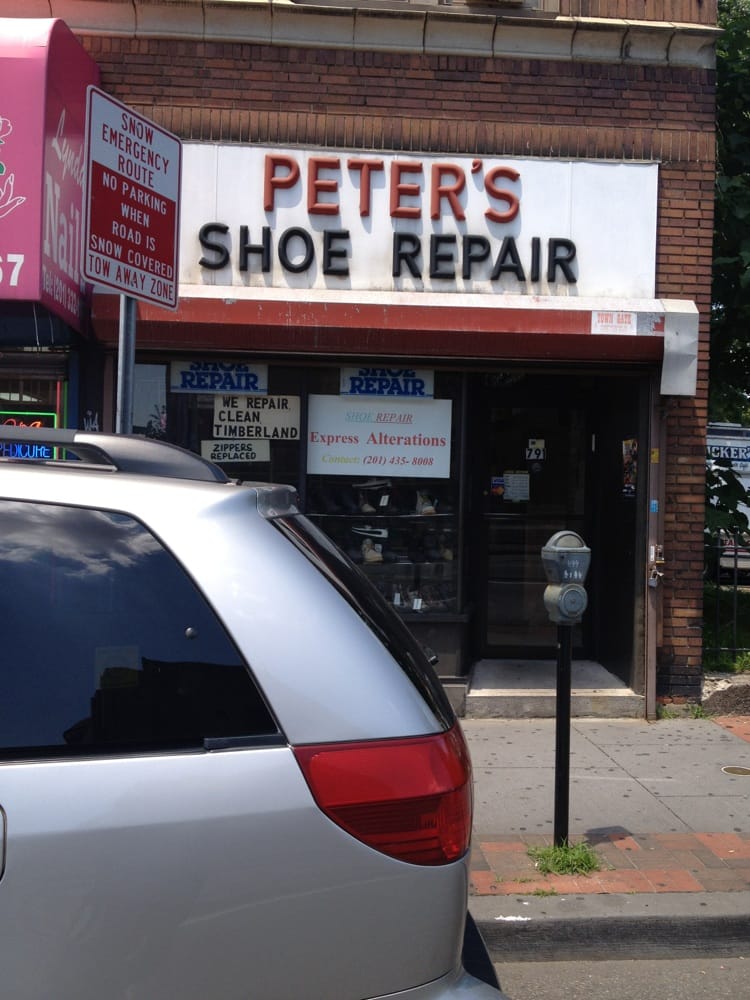 Photograph By Dani S.

Pete's Shoe Repair
791 Bergen Ave,
Jersey City, NJ 07306
This is the place to take in your favorite pair of overly-loved shoes to bring them back to life!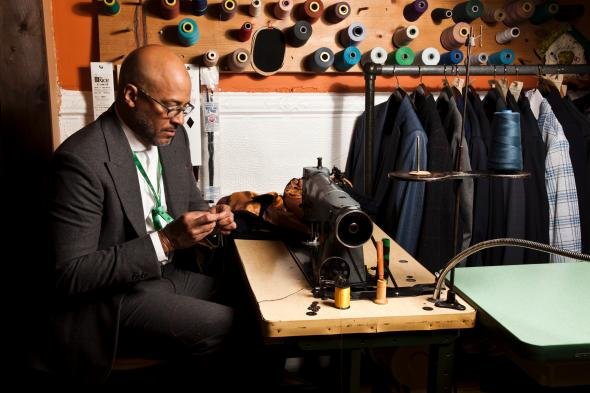 Photograph Distributed by Owner
DeCarlos Bespoke
411 Monmouth St,
Jersey City, NJ 07302
(201) 216-0770
If you are a man with a suit that needs to be brought to, or want one custom made, this is the place for you. DeCarlos is well known for their skills and quality that can't be found anywhere else in JC.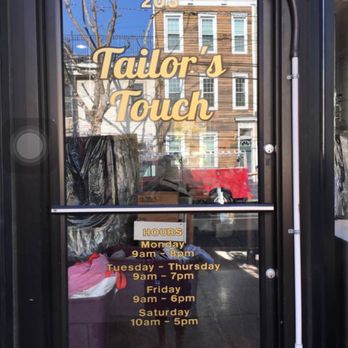 Photograph By Rita C.
Tailor's Touch
358 7th St.,
Jersey City, NJ 07306
(201) 418-9008

For more everyday needs, whether it is a dress that needs to be taken in or some jeans that need to be hemmed, Tailor's touch is the place for you.