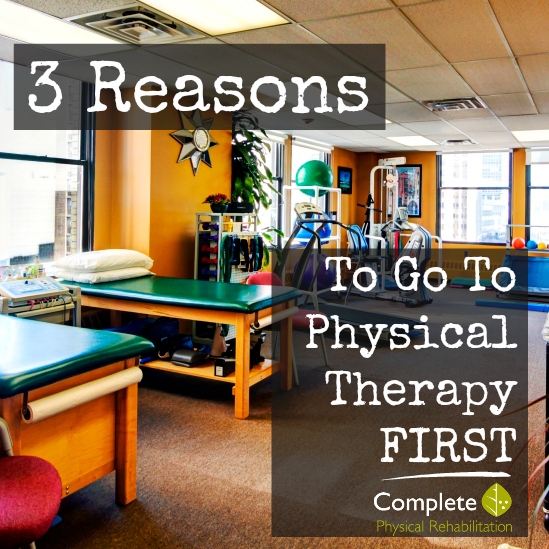 by: Dr. James Pumarada, DPT, Complete Physical Rehabilitation 
When it comes to maintaining your physical health, there are so many medical specialties out there that it can make your head spin.  In addition, there are even more alternative methods to maintaining your everyday health.  But I'm here to give you three reasons why, when it comes to your physical well being, you should see your local Physical Therapist FIRST!
Physical Therapy is the ONLY Medical Specialty That Treats The Whole Body.
This one can actually be summed up simply: From the very beginning, Physical Therapy has always treated the body.  The WHOLE body; from your head through your fingertips, down to your toes, and everything in between.
Physical Therapy, unlike many other specialties, is unique in that it is not limited to any one body part or specific body area.  Because of this, many other specialties end up pointing patients to Physical Therapy as long as we're not talking about chemical issues, such as direct treatment of infectious diseases, cancer, etc.  So why waste time & money visiting multiple places when you can just go to your local Physical Therapist first?
A Physical Therapist Does More Than You Think
I know what the stereotypes are about Physical Therapy.  "Physical Therapists do massage."  "They're where you go after surgery."  Or "I go there if I sprain something."  But that's seriously only scratching the surface.
First off, we don't JUST massage. Massage is only used sparingly as one of many rehab tools.  Physical Therapists are true rehabilitation specialists that use everything from manual manipulations to specialized, exercise-based therapy programs in the clinic and at home to get you back to tip top shape.
Did you know that we can treat dizziness and vertigo?  Personally, my wife and I are the only private practitioners that specialize in treating these conditions in Elizabeth & Jersey City.  We have over 16+ years of experience and have completed certified specialized training at Emory University in Atlanta, one of the foremost institutions for vestibular research.
Did you know that Physical Therapists also treat neurological conditions, traumatic brain injury, cardiac rehab, TMJ, Lymphedema, balance issues, women's health issues, and incontinence? We can also cast your foot for custom orthotics like we do for many of our running patients, tape you up before your next sporting event, and even handle wound care.  The scope of Physical Therapy is much larger than you think.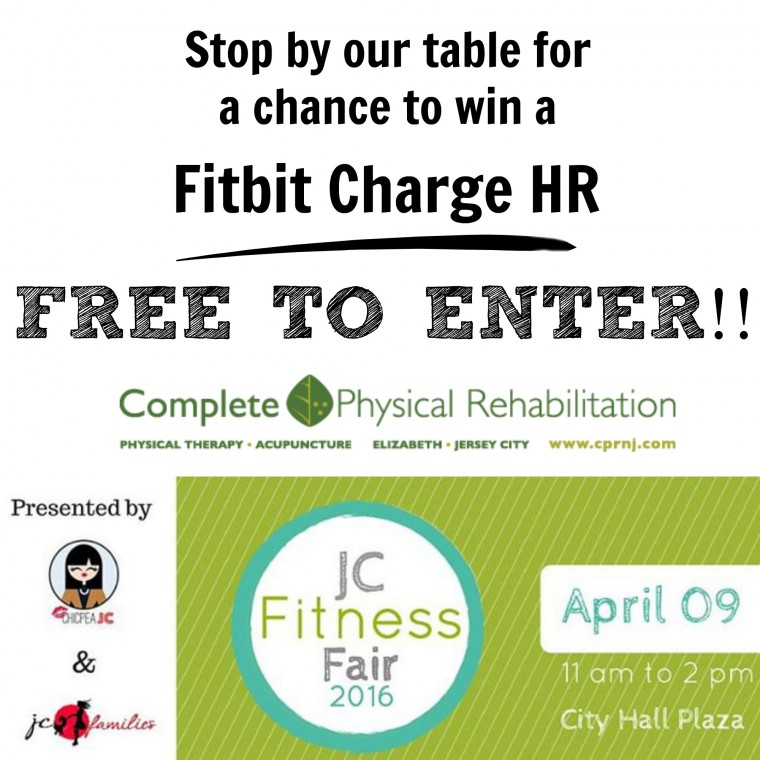 You Don't Need A Doctor's Prescription To See A Physical Therapist
It shocks me as to how many people still don't know this, but if you're using a regular commercial insurance such as Horizon Blue Cross Blue Shield, United Healthcare, Aetna, Cigna, etc., you DO NOT need a prescription from a medical doctor in order to see a Physical Therapist.  New Jersey has been a direct access state for quite some time.  And if anyone tries to tell you that you need a prescription or referral for Physical Therapy, they're wrong.
So you might as well SAVE yourself some time by just going directly to a Physical Therapist.  And if you have any questions, just call!  At my Elizabeth & Jersey City Physical Therapy clinics, we're always available to answer any questions that you may have, even if you're not a current patient so that you have the most up to date information available in order to make an informed decision.
Win A Fitbit Charge HR This Saturday at the JC Fitness Fair 2016!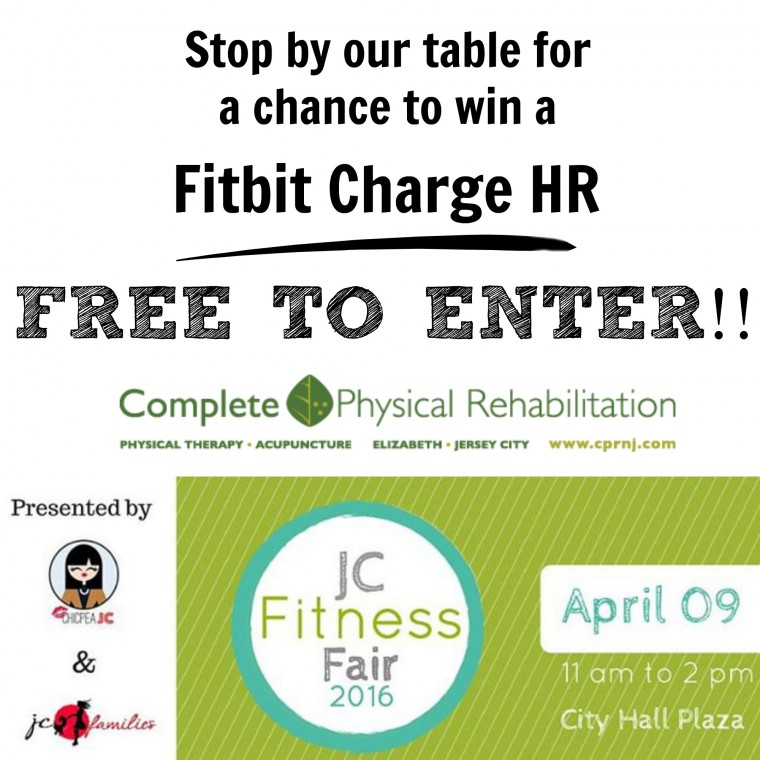 Wanna get in on the wearable technology craze?? We'll be raffling off a Fitbit Charge HR at the JC Fitness Fair This Saturday, April 9, 2016, so stop by the Complete Physical Rehabilitation booth to sign up for free!  The winner will be picked promptly at 1pm, so get there early.
Dr. James Pumarada is a Physical Therapist and co-owner of Complete Physical Rehabilitation, a Physical Therapy practice based in Elizabeth and Jersey City, NJ.
www.cprnj.com
www.instagram.com/completerehabpt
www.twitter.com/completerehabpt
www.facebook.com/cprnj