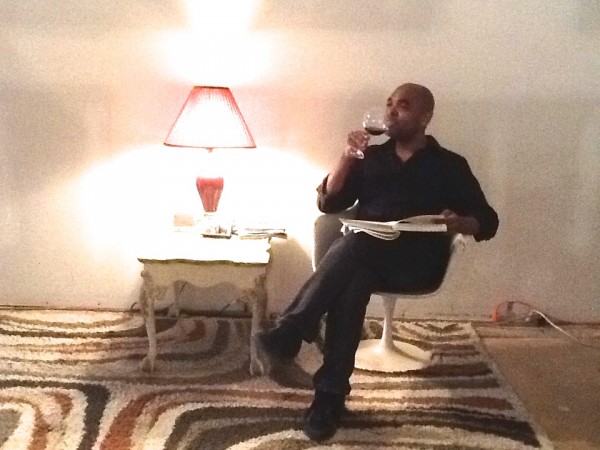 A few months ago, I went to 660 Studios to interview some of the citizens of this weird arts space craft. While interviewing and checking the place out, I heard a faint voice singing opera. A few thoughts crossed my mind; a) Great now I am hearing voices, b) I really need to get some sleep, c) Is this place haunted and d) Did I smoke something? The answer is none of the above. It was actually Roland in the floor below singing Opera. I came back to 660 Studios to interview him and another artist Chris Zurich (post coming soon) whom he coaches. I got to see a voice lesson in action as well as get my own! It took some convincing but at the end of the interview Roland  even sang for us. Words cannot describe this man's talent, his voice gave me goosebumps. I literally lost it at a point…I totally had an Oprah moment.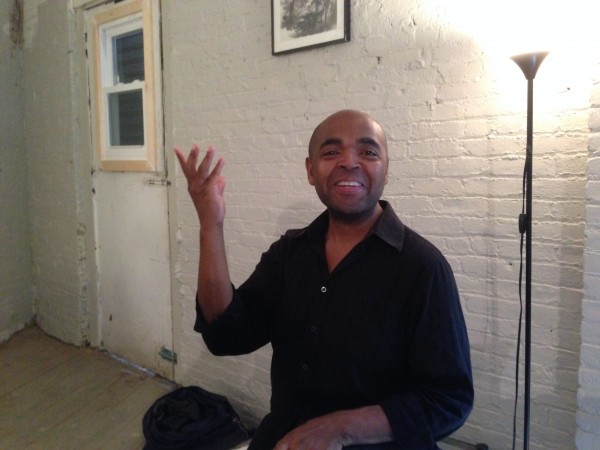 What's your name? Roland Burks
Can you tell me a little bit about yourself? Oh where do I begin…I am an opera singer by profession…I also teach and I run around the globe doing both…I teach on Skype or in person in different parts of the world and I sing everywhere. I sing opera, musical theatre….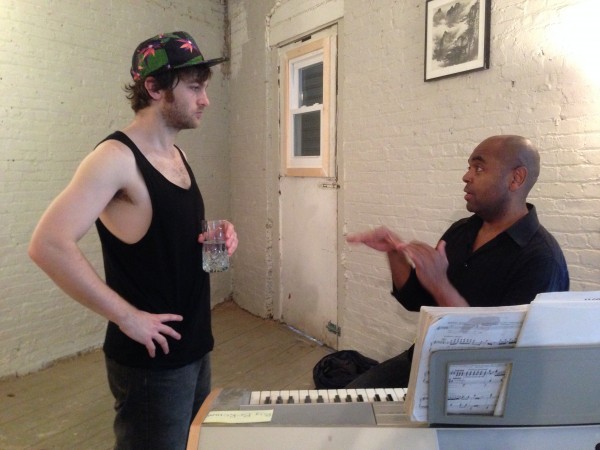 When did you start singing? Officially I was 16. We won't say how old I am now….A while ago, but yeah I sang my first song when I was 16. I started out singing opera and that was the beginning for me. However, I come from a very useful family… I am linked to people like Mahalia Jackson… The Platters..My mother's brother was one of the Platters.
Oh wow. So it's like in your genetics? It's in your blood in your veins… It's in my blood baby!
I love that. So why opera? What led you to opera? That's my vocal chords.
When you talk you are very theatrical. I hang on to every word you say! Oh I love you
I love me too, haha…. So your vocal chords drew you to opera? My first voice teacher….when I was 16 said you don't know this yet because you're not listening to yourself. And I was like how do you know that? Well it's because the way my chords are structured…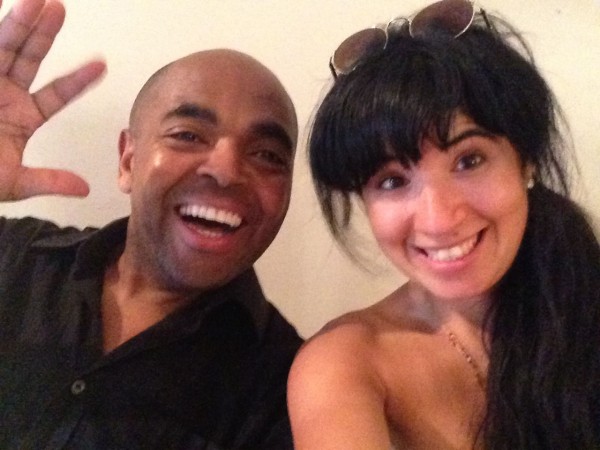 How did you get into teaching? My undergraduate degree was in education and psychology combined with music and so I really had a triple major.  I didn't know if I was going to be a psychologist or a teacher or a musician. I wanted to do all of them back in the day and of course music won but I always had that teaching element. I didn't explore that until later and officially I got into teaching really about 10 years ago and I went in, in the midst of my singing carreer started teaching and then I left to go and sing permanently… I mean teaching is always come back and forth and now I teach singer's all over the planet… I am the vocal coach for Ringling Brothers,  The Ring Masters are my students…
So people fly you out to teach them? And I have singers in Berlin….
Can you teach me how to sing? Of course.
How long have you been part of the 660 community? One year.
How do you like it? You know when I was working on the 2nd floor, that's where it all began… We spoke earlier about time and structure… and how important it is for me. I am different, because of my operatic background more than anything else. You have rock stars that have worked on the 2nd floor… and you have all of these artists, painters, phenomenaly talented people… no one that I know have had an sense of time, whatsoever…For the most part time just dissipates on that 2nd floor. So when I was there I found my myself a little crazed with that because I would have an opera rehearsal or performance and I'm like I need to be structured, I have to warm up this time I need to eat at this time I need to  everything is like that. It was crazy but the moment I moved down here, it was bliss…  I actually love it when the house is a bit noisy and I am alone in my structure because I can practice, I can focus.
How many hours in a day do you sing and practice? A minimum of 3 every day.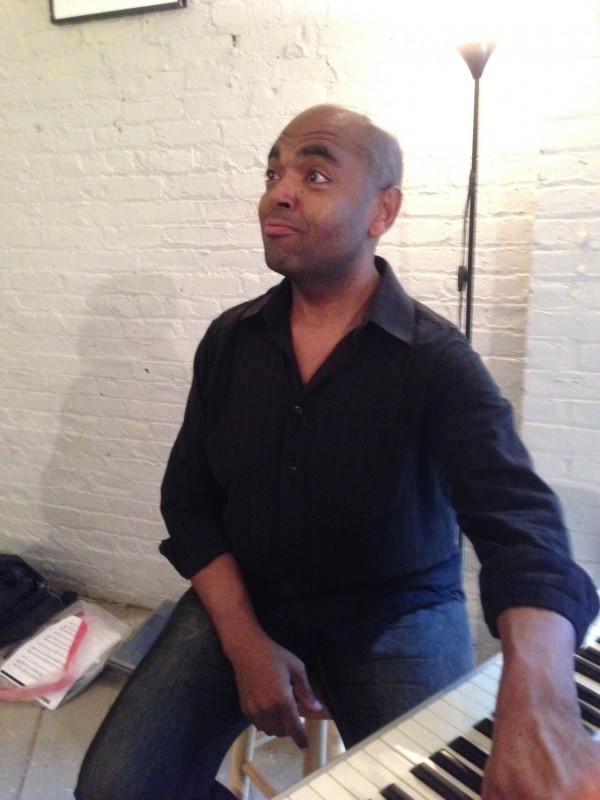 How would people get in touch with you if they want a lesson? It's pretty much word of mouth because I'm actually cutting studio down because while my singing career…. I took some time off to live in Maui and Venice beach for a year…
Oh Wow. It's so hard to be you. I'm so sorry for you. That's actually before I came here…The last thing I did before moving here was a Musical in Hollywood called "Let there be light", with a whole host of stars, including Mr. Spock himself from Star Trek, Leonard Nimoy! Now that I'm back, my career is now coming back full time… So as that happens I will teach less and less..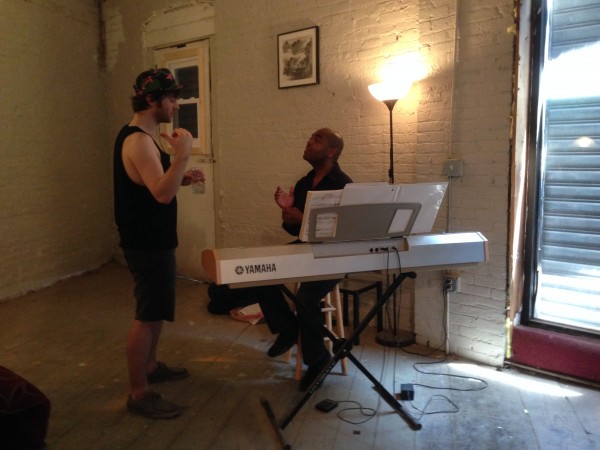 What's next for you? What's the next big thing? Well I just finished a project with Anthony Braxton who is this saxophone god that is now Mr. Braxton toured with other jazz legends such as Chick Corea, and you name it…  Well he wrote this amazing opera called Trilllium J and it's part of a Trillium series of operas and because of his fan base around the world we just finished the recording. We have already been invited to the Holland festival, and the Berlin philharmonic has also shown interest in bringing us there. So he's putting together, these 12 singers, that he is writing for (me being one) to tour and to that. Plus I am doing a project of my own…. three concert recordings and live performances with the amazing pianist, Jai Jeffreys. One of them will be a tribute to Stephen Sondheim, one will be an American music concert (including songs from Broadway), and one will be a German Song Recital.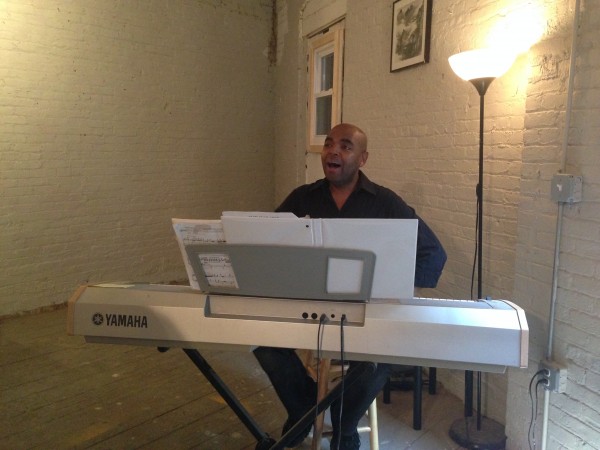 Do you think everyone can sing? I think everyone can access their voice. The potential for that voice lies in the vocal cords they born with. Singers are not made they are born…It's about how efficient you can become as a singer…  with the right teacher that can bring out your potential to find that. I teach the same technique across the board, opera singers, pop, rock etc…However the technique is tailored to you.
Do you ever tell somebody you can't sing?  No, I will tell you how well you can or cannot sing, because in my opinion most people can sing to some degree. It's about how efficient you can become based on the first 2 lessons I will know and then it's up to you to pursue or not to pursue it.
How long have you been in Jersey City? One year.
One year and how do you like it? Like Richie Havens whom I love…. One of the things that he said in a mini interview was the reason why he moved to Jersey City, was so he could have his anonymity,  he could walk down the street without running into 10 million people. I lived in New York off and on for about 21 years with 6 years in Europe and one year on Maui and when I came back I came to Jersey City…For the first time I have never even been here, and I came to 660 Studios to see the place.  Right off the train on Grove street… I'm like "This is interesting"  I've never been to this city. I came out at 660 and John will attest to this, I took look at the place. John said , this place is not for everybody, Jersey City is not for everybody… he told me to take my time and think about it.  I walked from here back downtown and I stayed and  I partied until 3 in the morning. First day I was here…. This was May 31st. I texted John and told him I wasn't leaving, I told him I wanted the place.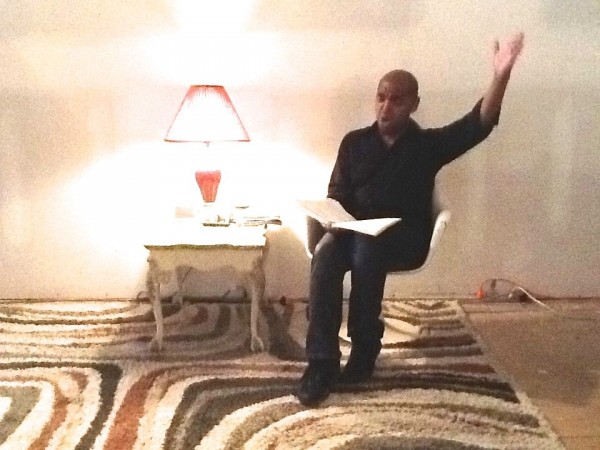 I fucking love that story. What's your favorite Jersey City hangout spot?  There are a few… I love Iron Monkey because I love being on the roof. I love the water so I will walk from Jersey City to Hoboken on a daily basis if I can…I love Satis, Bistro La Source.
Have you tried the all-you-can-eat mussels on Monday? Yes I have. They know me by name.