The weather is finally warming up, and that means more time outside with our sweet pups! I love to spend quality time outdoors with my dog Karma, (Instagram @karmathebernedoodle), a two-year-old mini Bernedoodle. I am always on the hunt for dog-friendly establishments. Read on to learn all about a few Jersey City dog-friendly spots.
Milk Sugar Love
I visited Milk Sugar Love on McWilliams Place in Hamilton Park. I heard they had dog froyo and wanted to check it out. Karma was not disappointed! It is shaped like a heart and has cute little bone treats on top. It's the perfect bite-sized snack for your pup. Karma devoured it in two bites. The best part of this froyo is that $1 from every sale is donated to a local Jersey City non-profit dog rescue "See Spot Rescued" (Instagram @seespotrescued). After Karma's froyo, we stopped right next door to Hound About Town for a pig ear followed by a stroll in Hamilton Park. Note: I left Karma outside with a friend when I went in for her froyo, as only service dogs are allowed inside Milk Sugar Love.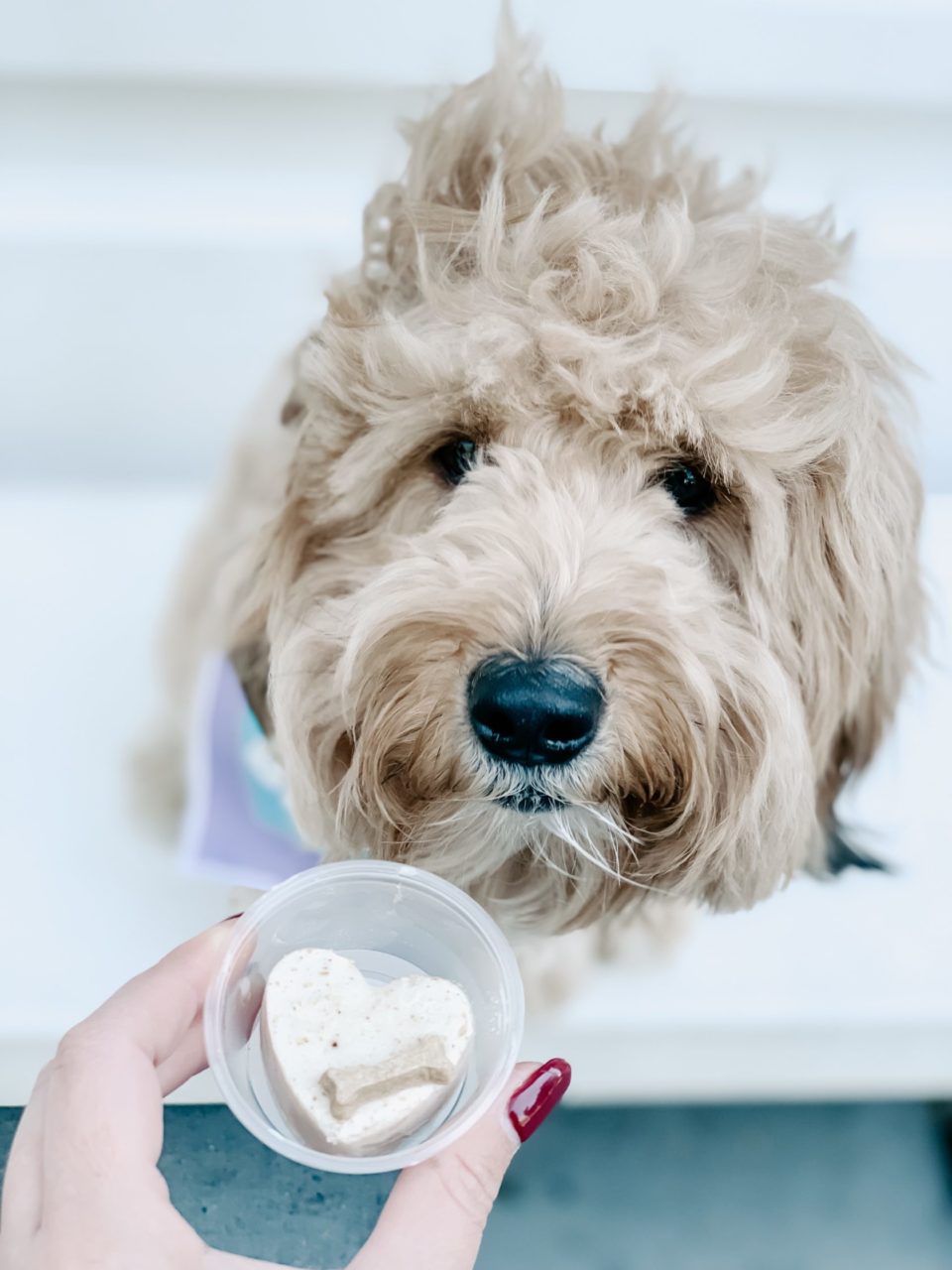 The Lutze
The Lutze is officially open for the season! What a fantastic spot to chill on a beautiful day with your pup! The Lutze is super dog-friendly. Since this is an outdoor spot, there are no restrictions on where you and your pup can sit. Karma enjoyed soaking up the sun on a beach chair while I enjoyed a delicious pizza.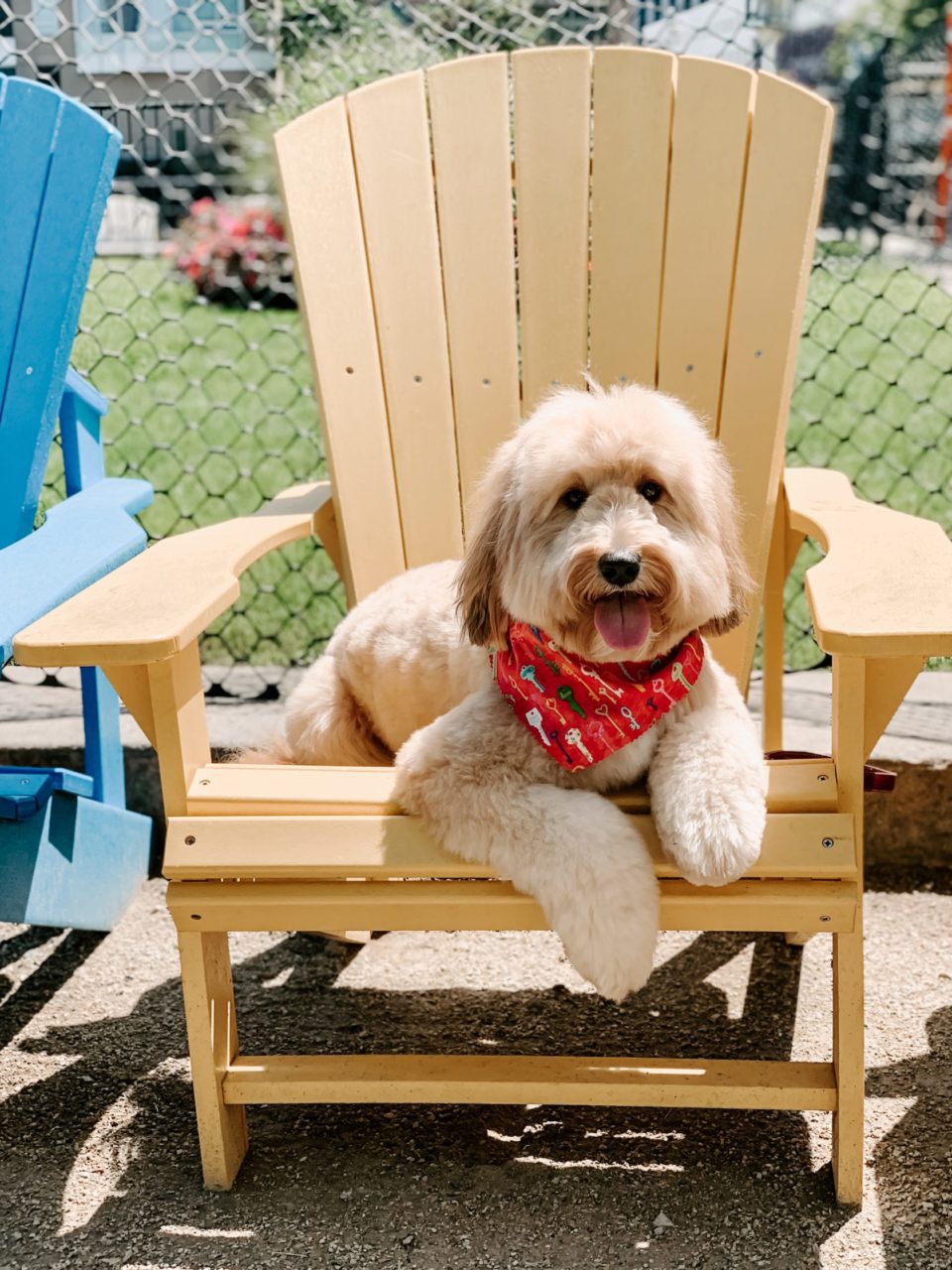 The Cliff
Karma and I stopped by The Cliff on Congress Street in the Heights for brunch on a Saturday. I was so excited to try this spot as I have seen a few pics of pups hanging out on their cool patio on Instagram. I ordered the delicious avocado toast, and Karma sat on the ground next to me, enjoying her pig ear. They were very accommodating to my pup and even brought her a doggy bowl with water. Outside seating in front of the restaurant is also available for you and your pup. So plenty of dogs approved spots were free!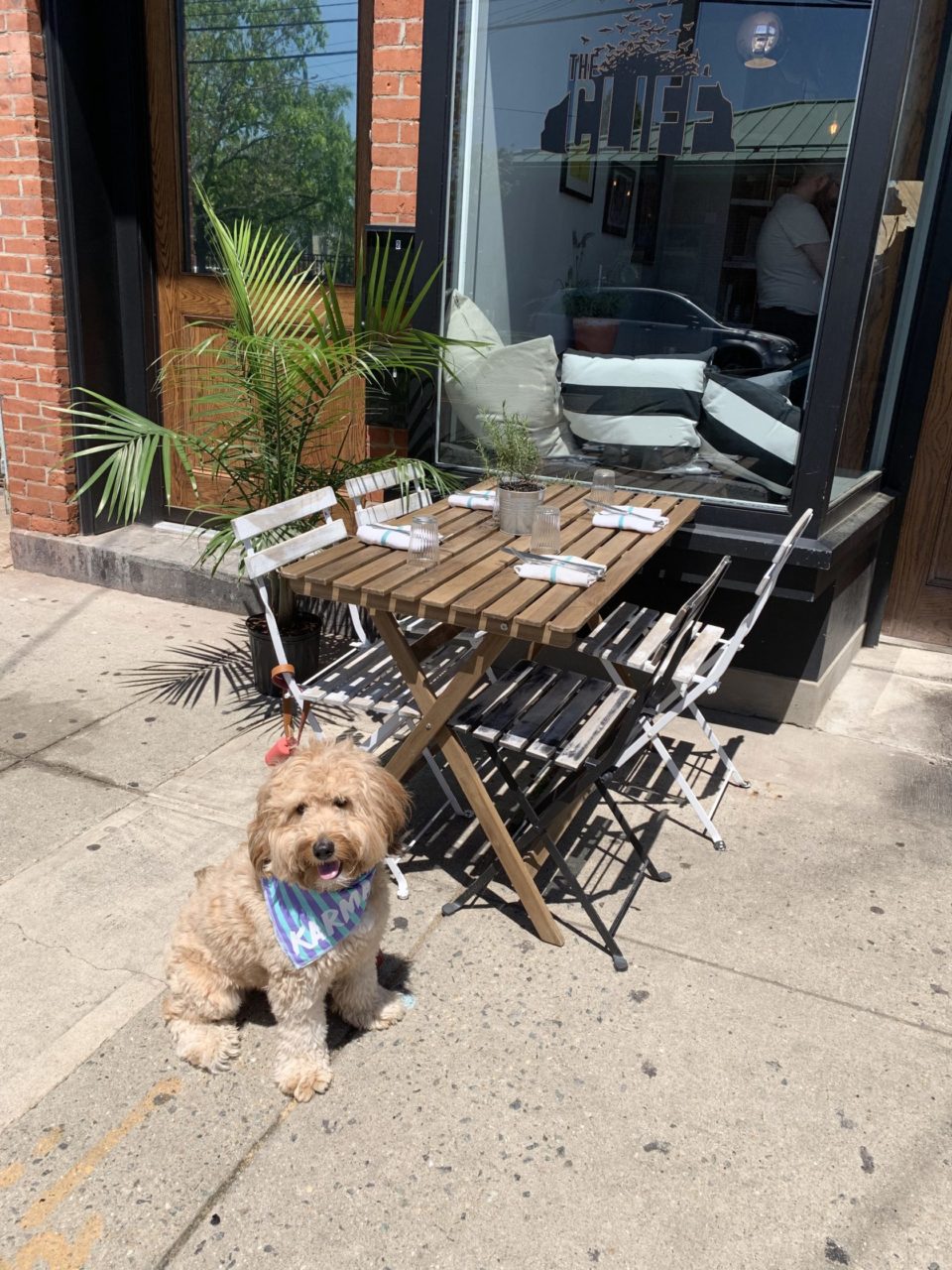 Departed Soles
I was excited to visit Departed Soles with Karma as it is hard to find an indoor location that allows dogs. This is a great option to grab a drink year round! I visited on a rainy Friday night and was pleasantly surprised to see so many dogs already there. Everyone was super friendly, and Karma received lots of head scratches. We met Morty, a four-year-old Great Dane. He was a gentle giant. I also had the pleasure of petting a sweet Bernese Mountain Dog, Max. Departed Soles is very spacious and easily accommodated all these pups.