Launching this column two months ago and seeing the amazing response it's been getting from the community only reiterates the fact that we live in an amazing city that appreciates and supports the women who make it a special place. I could feature 10 women per week, that's how amazing our community is! This month is special as we are celebrating Women's History Month, so I am excited to feature 3 amazing ladies every week this month.
---
Joyce Watterman
Councilman Joyce Watterman commands the room every where she goes. She exudes confidence and power. She is also notably one of THE most well dressed women I have ever met. I dream about interviewing her and seeing her closet. Joyce is an incredibly inspiring and strong role model, and is involved in many initiatives for the empowerment of women.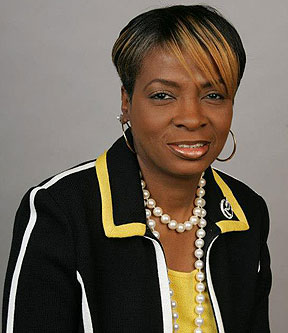 What do you do and how did you get started?
I am Councilwoman-at-Large for the city of Jersey City as well as a pastor of Continuous Flow Christian Center. I serve on many boards: Women Political Caucus of NJ, Planning Board, Diversity & Inclusion Advisory Board, JC Arts Board, Affordable Trust Fund, Women's History Month Committee, Brighter Day Inc. I got started in the political aspect of my career back some years ago when Mayor Fulop, at the time with the Ward E councilman, offered me an opportunity to be on his ticket, in which I agreed to do so as I was already passionate about the community and wanted to continue to do so.
What woman/women inspire you, if any?
There are two women in which I credit for giving me much inspiration. First, my mother as she has always been my coach and cheerleader throughout my life always encouraging me that I can do anything. Lastly, I would say Pastor Sarah Utterbach, as she too has inspired me to be who I am today.
If you could give your younger self any advice, what would it be?
If I could somehow speak to my younger self, I'd say that life is much bigger than you and never let your personal feelings overpower your purpose in life.
---
Lilia Diaz
Puertorriqueños Asociados for Community Organization, Inc. (PACO) is a non‑profit community-based bilingual organization that provides important services to Hudson County communities.
Lilia Diaz is a Department Director for PACO, a community activist and a mom. She does so much for the Jersey City community and she is truly inspiring.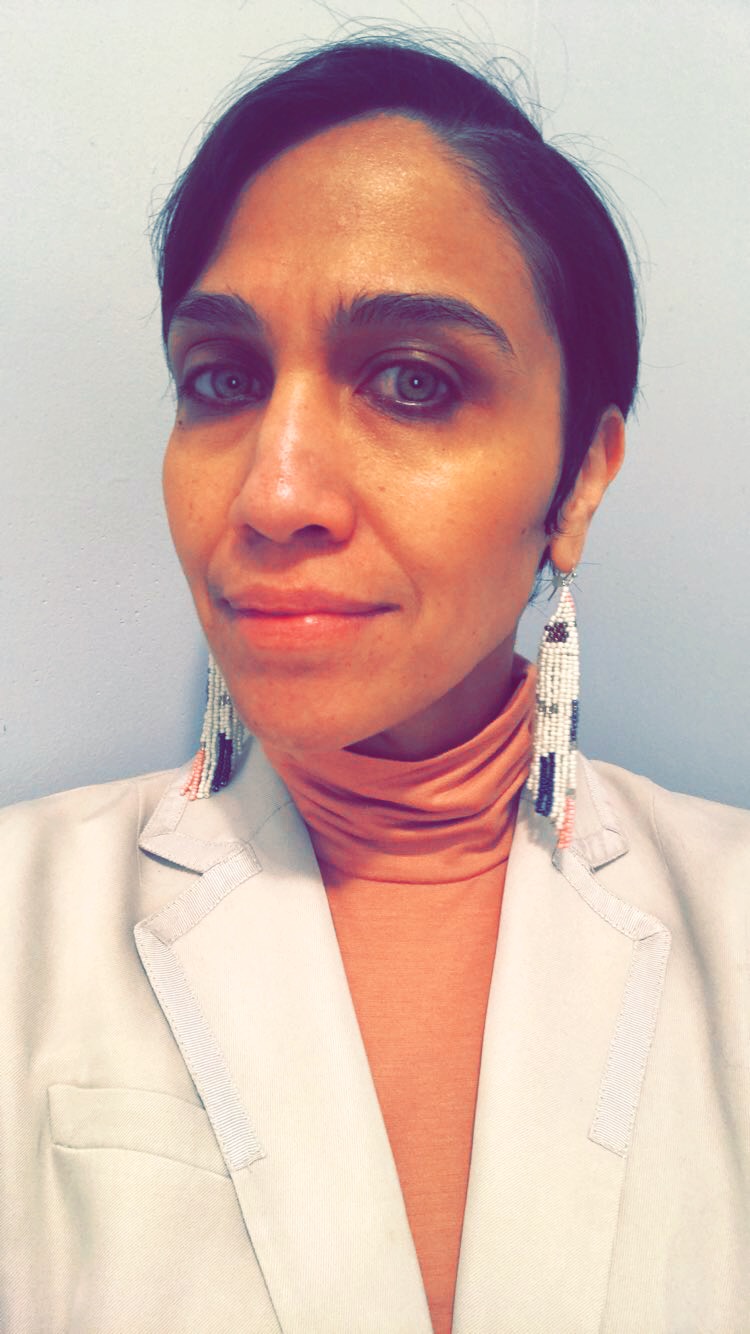 What do you do and how did you get started?
I am the Director of Energy Conservation for Puertorriqueños Asociados for Community Organization, Inc (PACO), a Hudson County-based Non-Profit.  As a Department Director, I oversee the daily operations of 3 grant-funded programs: Home Energy Assistance, Weatherization, and Lead Safe Paint Programs.
Since I can remember, I have been involved in community service, so the fact that I oversee a department in a Community Based Organization is just a natural progression of life. Ironically, if you look at my resume it shows most of my work experience is in the for-profit sector; I've been a retail manager for a major brand, income tax preparer, real estate agent, insurance agent, and teacher's aide. However, all the skills obtained from my previous work have contributed to success in my current position.
What woman/women inspire you if any?
I am truly inspired by all women, we are amazingly strong beings. My 94-year-old grandmother still goes to work at my family's business, she inspires my tenacity. My mother has never been afraid to ask a question, she inspires my curiosity. My daughter is kind and loving, she inspires me to be soft. Lastly, my current inspiration is someone I and many of my friends can truly relate to, Cardi B. She's from the inner-city, a woman who embraces her past, she's not afraid to show she's intelligent (nothing tops a woman that is both book and street smart), she's unequivocally herself, and does it all while being incredibly fashionable. OKURR!
If you could give your younger self any advice, what would it be?
I would tell young Lili to forgive herself quicker. Not to beat herself up for making the wrong decisions, making mistakes, taking the longer route, or loving the wrong person. All of these things will be the best lessons learned and all a part of what makes you.
---
Christine Goodman
I've known Christine Goodman, Director of Cultural Affairs for the city, since her days running Art House Productions. Christine has done so much for arts and culture in Jersey City and I know she's only getting started. People like Christine go above and beyond for what they believe in and I love that. Passion meets Purpose.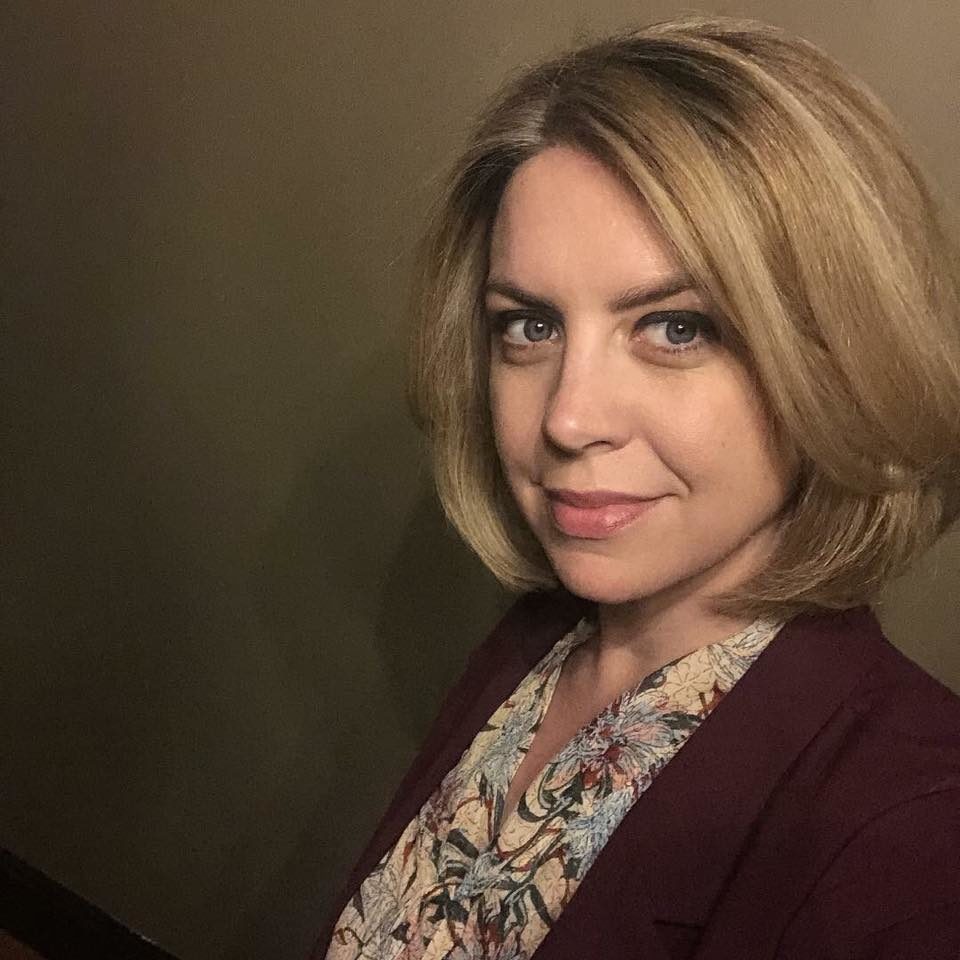 What do you do and how did you get started?
I am the Director of the Office of Cultural Affairs for the City of Jersey City. I've been involved with theater since I was a young girl, but the arts have always been in my blood. My father was a fine artist. My earliest childhood memories are of me sitting on top of his drafting table, watching him sketch.
I moved to Jersey City in 1998 while attending NYU's Tisch School of the Arts. What was supposed to be a short stay in an apartment with cheap rent turned into my life, my love and my passion. I began producing performance events and exhibitions here in 2001. I am committed to the expansion and sustainability of arts and culture in Jersey City and throughout our region. The growth here has been tremendous, and there is still much work to be done.
What woman/women inspire you, if any?
I am inspired by the new wave of brave, intelligent women entering the political arena. I am inspired by working mothers who navigate the tricky waters of family and career (on very little sleep). I am inspired by female comedians. I am inspired by girls who are learning that gender roles can be bent, broken and twisted into new shapes. I am inspired by women who speak out about abuse and assault. I am inspired by women who come to this country with nothing but the children in their arms. I am inspired by my mother, who raised my older brother as a single mom, forged a career for herself, and went back to school in her 30s. She has been a constant support for me in my life and I'm in awe of her strength and conviction.
If you could give your younger self any advice, what would it be?
Working hard is important, but so is taking time to be present. Allow yourself to stop and be here in the moment. It's important to do this because time will go by so fast. So incredibly fast. Moments that seem beyond repair will be in the rear view before you know it. Triumphs will fade, weeks will fade, faces will fade. All of this and still, the train keeps moving. So take a deep breath. Carve out time to appreciate where you are in your journey!