This month we are dedicating it to the amazing ladies of Jersey City. Every week we are featuring local women who continuously inspire us. The future is indeed female!
---
Elena Cartagena
I first interviewed Elena a few years ago right after Pasta Dal Cuore opened. She is so passionate about her business! The food at Pasta Dal Cuore is always on point and it's clear that Elena is the reason for it's success. She's awesome.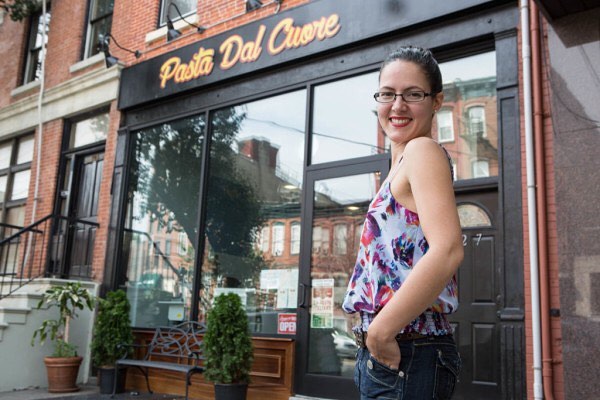 What do you do and how did you get started?
I'm a pasta maker and owner of Pasta Dal Cuore.  I got started on this path while attending culinary school in Italy, which was where I started dreaming about opening my own pasta shop. After I came back home, I worked At Eataly and Palma in NYC for a few years. Also during that time, I raised money and found the location for Pasta Dal Cuore.
What woman/women inspire you, if any?
When I was in Italy, I was inspired by women chef-owners who were able to create their own balanced lifestyles, dedicating themselves to their families and their careers. Some of them raise their kids in the restaurant, living upstairs and having a family room in the back of the restaurant. It's a life truly dedicated to service, which I find admirable and even noble.
My mother was my first lady hero, and she was also my first boss. She taught me that personal sacrifice, discipline and hard work are the only things that truly matter to survive and thrive in (any) business. I don't have any female idols in specific, and I – apart from admiration for Pedro Almodovar and Freddie Mercury – have no male idols either.  It's important to look at others who have gone far in the world you'd like to get into, but their stories are just THEIR stories.  Things are different for each of us.
If you could give your younger self any advice, what would it be?
If I could go back and give myself advice, it would be to develop discipline earlier in grade school. I used to do well without trying too much, and my first taste of suffering for not having discipline happened my first semester of college. I couldn't "wing it" in a class discussion about the philosophy of Kirkegaard, because I didn't bother to read the text (LOL).
Also, I would tell myself that I'll be shocked by how many people will try to discourage me from pursuing my idea, and that of those people, a few will try to tear my spirit down so that I'll fail. No lie. I'd tell myself to pay no mind to those fools. Their opinion will mean nothing compared to my resolve, dedication and hard work.
---
Sakoyah Simmons
This is the second time this week this lady is featured on the blog. She's just awesome and she deserves all the love and recognition in the world. I see big things for Sakoyah and just hope she doesn't forget us small people when that happens.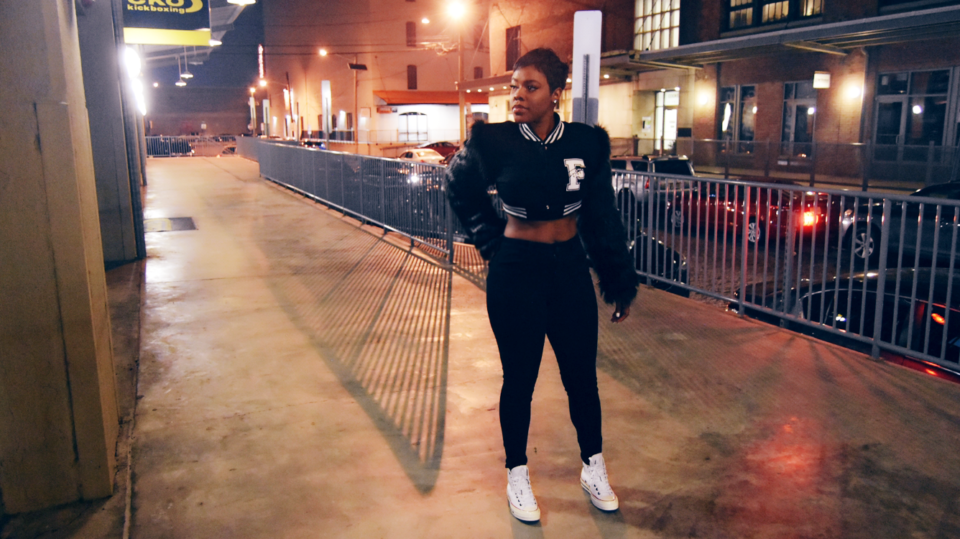 What do you do and how did you get started?
Well when you first interviewed me 2 years ago, I was JUST an hairstylist, I now consider myself an entrepreneur because I do way more. I've expanded with a clothing line and I am now working on Femaleking Productions for television and a branding & marketing company where I aspire to help other young entrepreneurs build their brand. In a world that loves to put women in a box, I SAKOYAH SIMMONS refuse to be one-dimensional, we all should. 
What woman/women inspire you, if any?
Karen civil has always been  a person of interest for me, but my new found inspiration is Rihanna. I know you're probably like "what she's a singer". But I've had my eye on Rihanna for the past year and what she's doing with her brand is amazing. Very versatile ! 
If you could give your younger self any advice, what would it be?
If I could give my younger self anyyy advice, I would tell myself to not worry about what others think . Just do you and believe in your phuKING self!
---
Meika Franz
I call Meika the Vintage Queen of Jersey City. I've been friends with this local "momtrepreneur" fashionista since I started the blog. She is one of the first business owners that supported me and believed in my vision. I love her dearly and we bond over vintage fashion, mom life, and trying to balance it all. I can go on and on about her, I love this woman so much.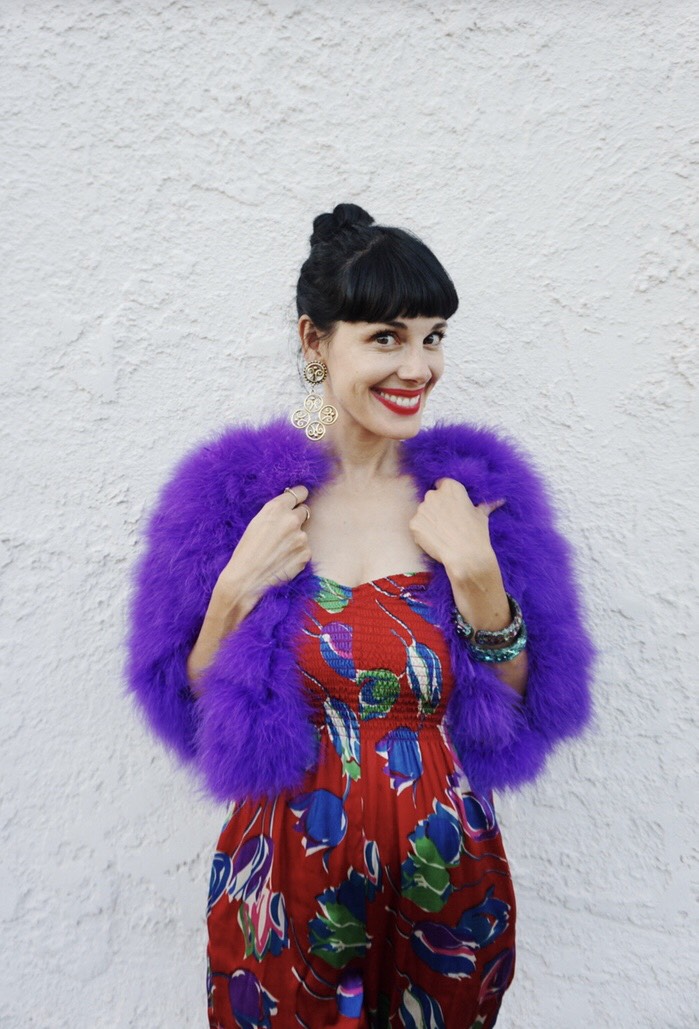 What do you do and how did you get started?
I own and run Another Man's Treasure vintage store. I started AMT in 2006 after working in vintage and fashion jobs in both NYC and London.
What woman/women inspire you, if any?
I am very much inspired by the 'Advanced Style' women and other women who have found and paved their own path in life, staying true to their individuality and continuing to live to the fullest despite their age and most importantly continuing to grow and challenge themselves. These women inspire me and are a reminder that every age can be as wonderful as the last and that life is truly what you make it.
If you could give your younger self any advice, what would it be?
Don't worry about other people, keep dreaming big, you are only limited by your mind. Believe in yourself. Lol oh there is so much I would say!!