This month is dedicated to the ladies! For Women's History Month, we are publishing our "Women of Jersey City" every week in celebration of local ladies you need to know who are incredibly inspiring.
---
Angela McKnight
This woman is my unofficial mentor. Angela McKnight is one of the most incredible humans I know on earth. An assemblywoman, a philanthropist, a boss lady, a contributor on ChicpeaJC, Board member on CCAJC and many other organizations, and a mom and wifey. People think I have a lot on my plate? This woman takes the cake.
I have never seen this woman get mad, you will always see her smiling no matter what. Angela is a class act.
She does so much for the community, it's astounding and she always shows up for me. I respect her incredibly and I can go on and on about Angela… but it's time for you to get to know her!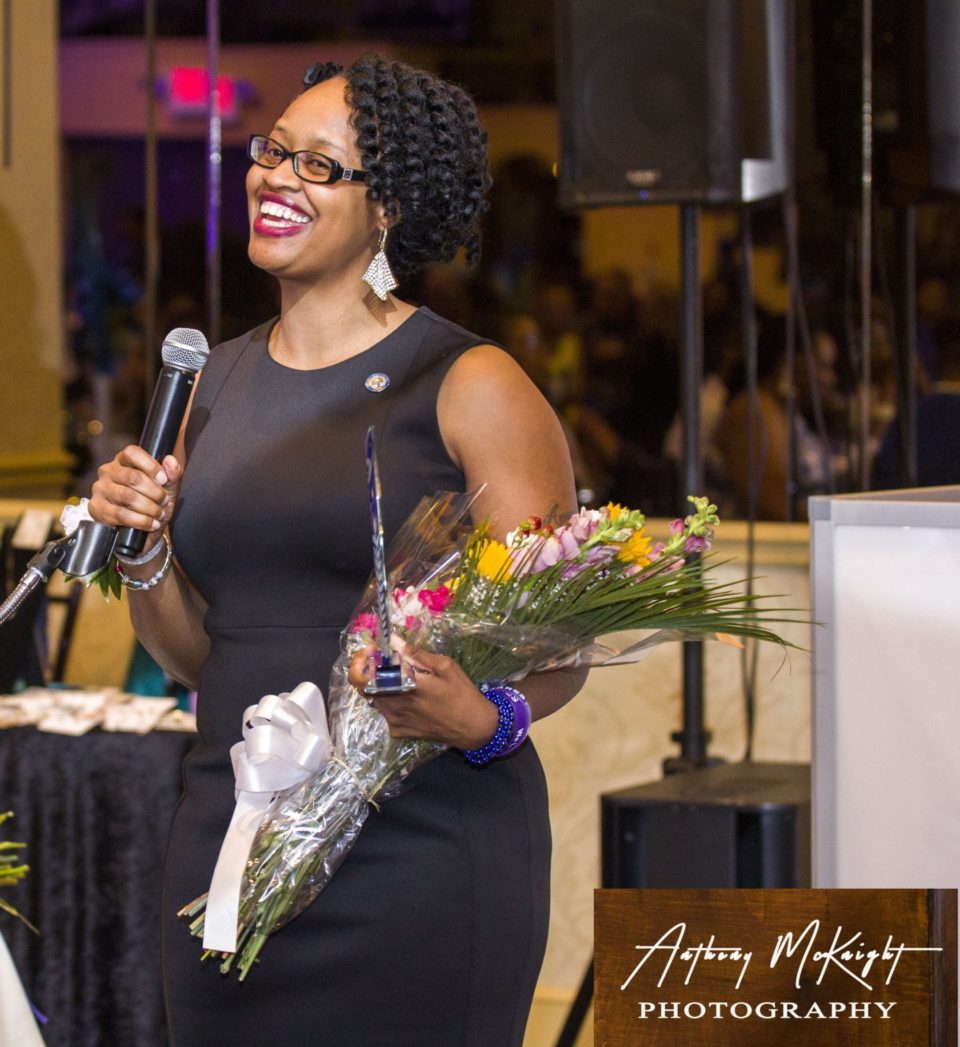 What do you do and how did you get started?
This question always stops me in my track because I do many things. The simple answer is, I am a servant of the LORD and I am doing the mission that has been placed upon me. The detailed answer is: I'm the first African American serving as the Assemblywoman of the 31st district. I'm the founder and CEO of a nonprofit 501(c)3 organization called AngelaCARES, which is based in Jersey City! I'm the CEO of Care About You, which aids caregivers and families helping their Senior Love One(s) age in place with dignity. I'm also an Instructor for Rising Tide Capital, helping fellow entrepreneurs grow and start their business! I conduct speaking engagements and provide consulting to entrepreneurs. In addition, I'm a mentor, a wife, mother, grandmother, family member and a friend! I'm a self-published author. My first book is titled Caregiver's Guide to Helping Seniors Eat Healthy.
I became an Entrepreneur by starting my first company Care About You, because I saw a void in our senior community. After starting my business, I saved 8 months of emergency money to cover my bills followed by submitting my resignation to work on my business full-time. The year was 2010.
What woman/women inspire you if any?
I often say, inspiration can come to you from women who don't know you and women who do know you. There are many women who inspire me, here are a few:
Michelle Obama (will always be my First Lady)
My Beloved Mother Priscilla Lane Odoms
My daughter, Ana'jah McKnight-Odoms
Tiffany Aliche, The Budgetnista
If you could give your younger self any advice, what would it be?
This is a great question. If I could give myself a piece of advice, it would be, make a commitment to invest in yourself as early as possible and do it!
---
Jes Valentine
I first met Jes years ago when she used to tattoo at Jersey City Tattoos. I requested her to do a piece because I wanted to get tattooed by a woman. I felt so comfortable and at ease and she knew exactly what I wanted.
Jess is single-handedly changing the tattoo industry. She lives in Jersey City but opened a tattoo shop in Brooklyn that focuses on creating a safe space for women to get tattooed. She's been featured on national news for her efforts! I am very excited to follow her journey and see her influencing the tattoo industry. I think I need to head over to Brooklyn to be blessed by her again soon!!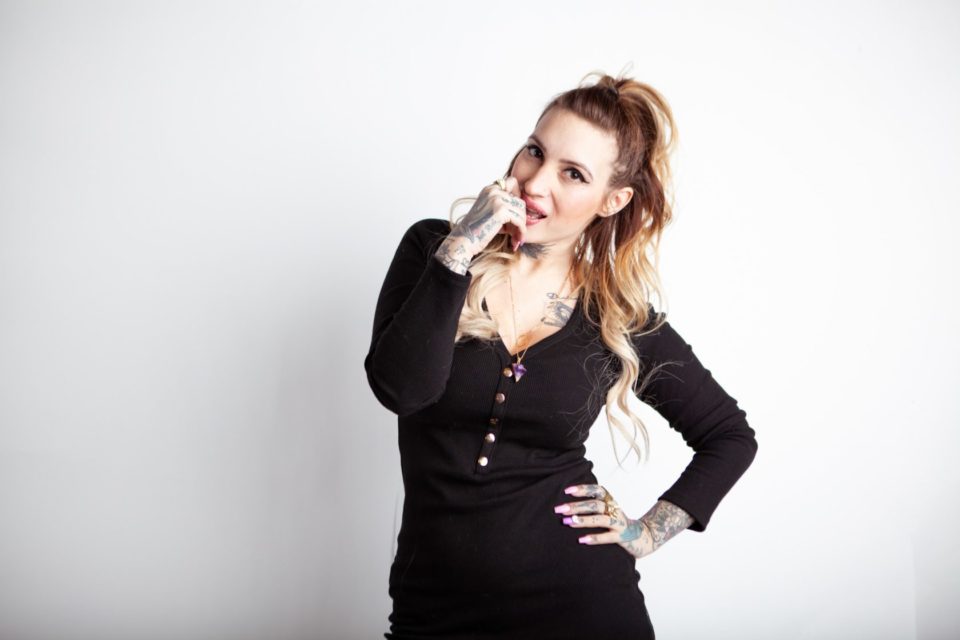 What do you do and how did you get started?
I am a tattoo artist and own a private studio. I have been in the tattoo industry for about 13 years, 7 of those years I have been tattooing. I have worked as a shop assistant, manager, apprentice to tattooer, and shop owner. I have recently opened up a private studio called Haven. I also have a podcast I do with my friend, fellow JC resident, Kate on the side called Seltzer Squad.
What woman/women inspire you, if any?
Honestly, I am mainly inspired by my friends. So many of them own their own businesses or work for themselves, and I love seeing the success they have found being completely self-made. It has truly been an inspiration to me to reach my full potential as well and realize everything is within reach. Growing up, I always idolized celebrities and now I admire real women in my life.
If you could give your younger self any advice, what would it be?
How much time do you have?! I would basically just reassure myself to have self-respect and to be secure in who I am. To worry about myself and only myself. To stick up for who and what I think is right. To never doubt myself. That things really do get better and the only person I need to rely on is myself.
---
Laura Miller
Laura is literally a jack of all trades. She does so much and her hustle is on point, from teaching an awesome hip hop dance class to her super successful hand lettering business. All the menus and signs you see around Jersey City is probably her. Laura is a testament that you can turn your hobbies and things you love into businesses. I fuck with her energy.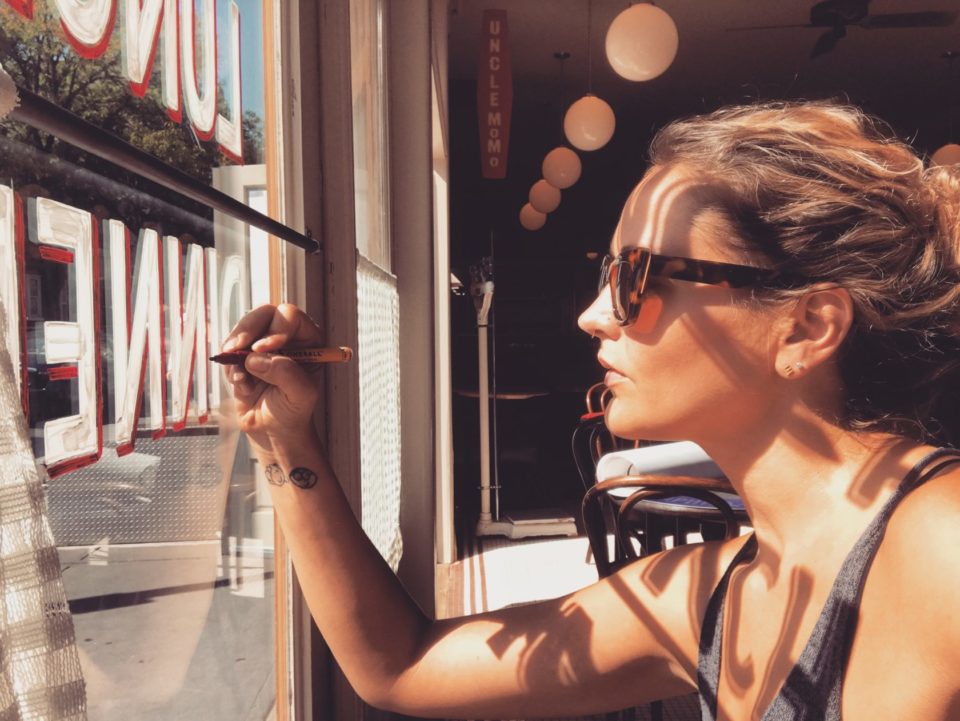 What do you do and how did you get started?
I'm a local (and beyond!) hand-letterist, providing pretty penmanship on chalkboards, windows, walls, menus, mirrors, murals, and more. My lettering business, @letterbylaura, started super small (doing some signs for the bar I worked at) but gained momentum really quickly via word of mouth and Instagram (G-bless IG!), which has led to me working all over New Jersey and NYC and shipping signs all over the country. I really had no idea what I was doing in the beginning and cringe at my earlier work. I didn't go to art school and have no actually training in this… just a knack for layout and lettering. Consistent opportunities and the trust/support from clients led me to improve and grow and I'm very thankful to all of them!
My other business is a local hip-hop dance fitness class called HipFit Dance Fitness. @laurahipfit provides a fun and effective workout by fusing club-ready choreography with strength and toning cardio elements. Again, this started really small… posting hand made flyers around town, some social media posts for all 12 of my followers, sometimes getting set up and no one coming, or teaching 2 people and trying to make it fun even though I was crying inside! From day one though, I knew this class was different and that it had potential, so it was worth waiting out the growth period even though it could be VERY discouraging. Nowadays, attendance is steady and growing everyday, and I'm so proud of the mark HipFit is leaving on the Jersey City Fitness community!
What woman/women inspire you, if any?
I'm inspired by any woman who's out there doing the damn thing. In Jersey City alone, there's too many female small biz bosses on the tip of my tongue to even list! I just starting typing their first names and this answer would be WAY too long AND I'd definitely miss some and feel like a jerk! Being your own boss, paving your path, quitting an existing job or taking on another, facing what can feel like near constant defeat or criticism, forcing yourself to keep it going, celebrating wins by yourself because everyone is sleeping or at work, PAYING TAXES… It's all really hard! I give props to anyone trying it. And they give me motivation to work harder and be better!
If you could give your younger self any advice, what would it be?
Try to enjoy the journey. I'm not a big "everything happens for a reason" person… I'm over-analytical, a worrier. It's hard for me to sit back and enjoy the ride when I know there are bills to pay and pets to feed, but taking a breath and appreciating things is something I will continue to work on as my life and wherever it's taking me evolves.