Every month we are featuring local bad ass ladies who inspire us. These women are just amazing and unique in their own way and they are doing big things in Jersey City. I feel really lucky to be surrounded by these women who consistently push me to be better. Show them some love and get to know them!
---
Rachel Sieg
I met Rachel when the blog was only 6 months old. We were both getting our nails done and she looks over at me and says, "You're that Chicpea girl" and we became friends immediately. Rachel was one of the first people who believed in me and gave me the amazing opportunity to work for the Historic Downtown Special Improvement District. Rachel is the Executive Director and I always say that she runs downtown! For years, we've been up at the crack of dawn texting, shooting to shit, talking about work and life. She is like a big sister to me and inspires me all the time. Also word of advice, don't fuck with her! LOL. Love you Rachel.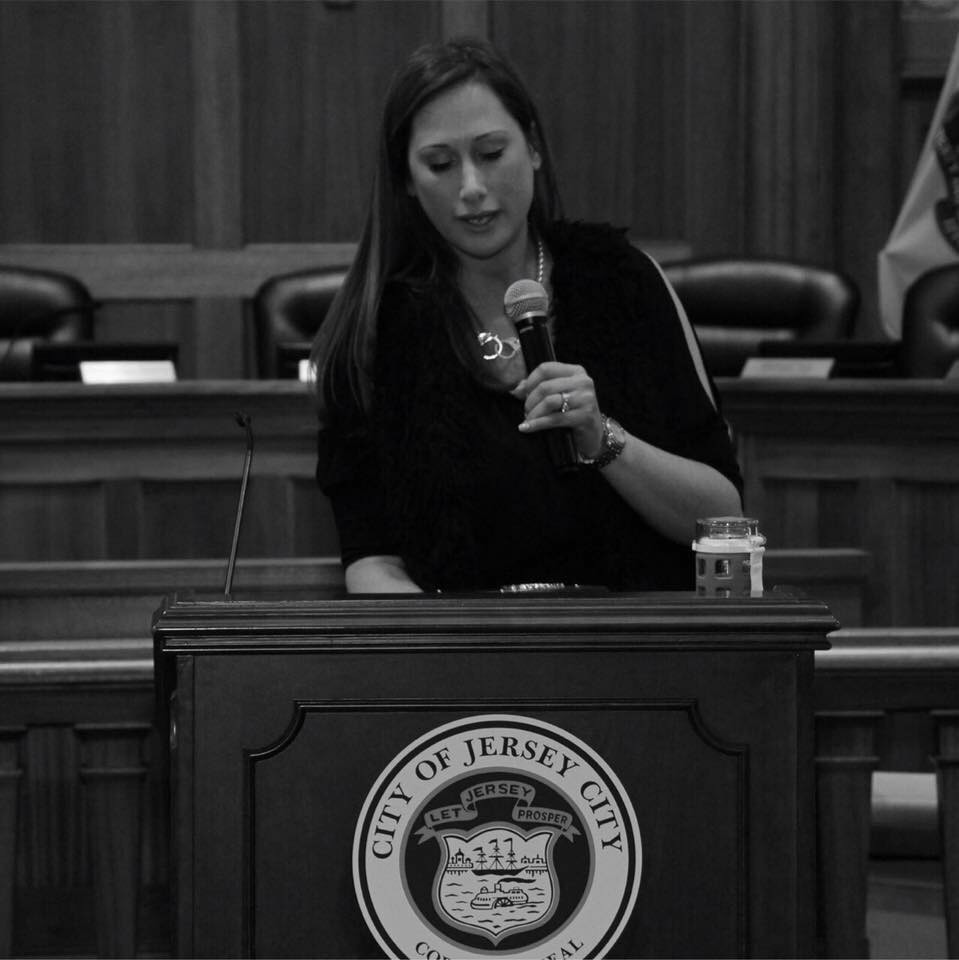 What do you do and how did you get started?
I'm the Executive Director of the Historic Downtown Special Improvement District. I managed and develop new relationships between the HDSID Board of Directors, businesses, city organizations, City Council and the Mayor! I coordinated over 200 ribbon cuttings with many of them starting at our Farmers Market. I'm also responsible for the largest event in Jersey City yearly, the All About Downtown Street Fair.
What woman/women inspire you, if any?
My great-grandmother, who was my best friend. She just passed away last year. She taught me to be a strong woman, very independent, and not to sweat the small stuff.
If you could give your younger self any advice, what would it be?
To have more fun! I'm a workaholic. ☺
---
Anatalie David
Another lady that's been in my life since I started. A few months after I started the blog, Anatalie reached out to me to work on some content for social media. She started The Hair Room Jersey City and was looking to open her own salon. A few months later, she got a space and the rest is history. If you follow me on social media, you know that I am there literally once or twice a week. It's home away from home. Anatalie is so inspiring, it's been amazing to see her growth. She is literally doing so well that I have to personally text her to get time in her chair. I'm beyond proud and thankful to call her a close friend. Her whole team is awesome and it's a reflection of who she is as a leader. She's fucking dope.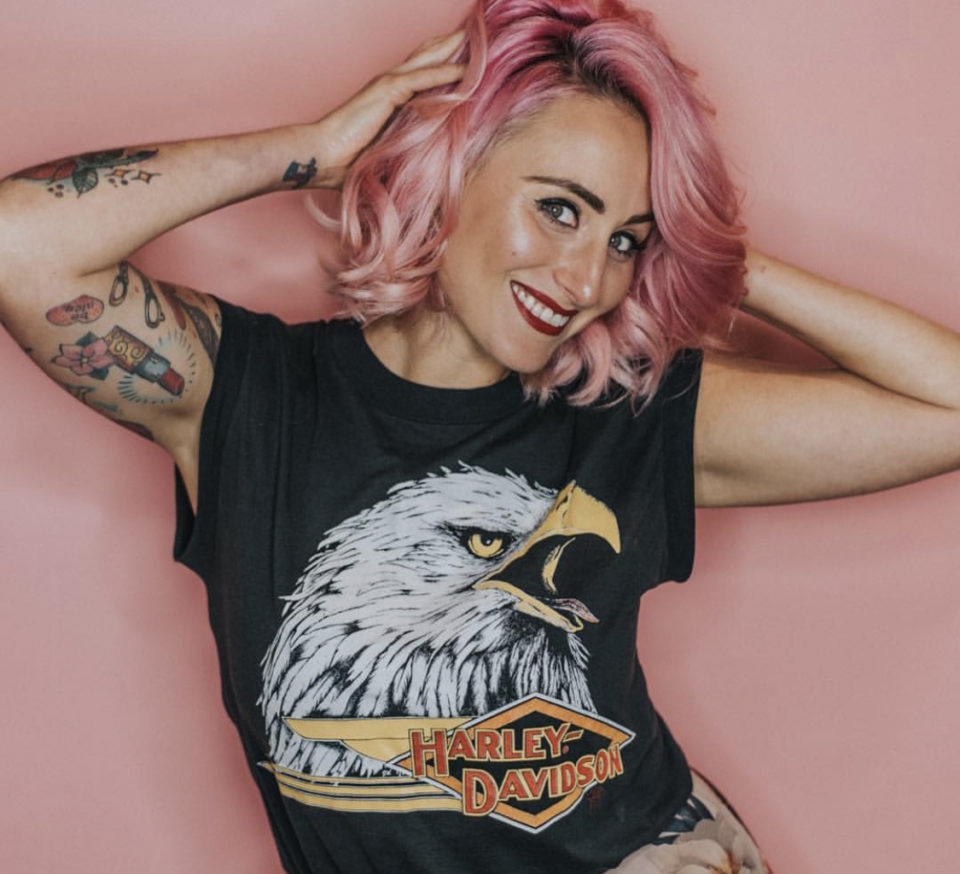 What do you do and how did you get started?
I own a vintage inspired hair salon in Downtown Jersey City, The Hair Room JC where our motto is: No Egos, No Attitudes, Just Fun Times and Great Hair. I grew up in my mother's salon near Houston, Texas and got my start in the industry assisting backstage at hair shows which sparked my desire to go to beauty school. I moved to JC in 2012 to follow my dreams of working in NYC. I always had the entrepreneurial bug and decided to focus on building a unique space in JC. Almost 3 years later, I can say I'm living my dream creating a safe space for artists to thrive and guests to enjoy being pampered without the pretension. We have surpassed industry standards in our early success and are now focusing on opening a second location and continuing to grow our tribe.
What woman/women inspire you, if any?
I'm inspired by any woman who stands against the status quo of what society expects and those who create their own destiny. Women who are fearless and lead with kindness and humility. On a local level, I lean on fellow business owner Kristen Scalia of Kanibal & Co and I'm inspired by the business and life @onceuponalauren and @chicpeajc have created for themselves after leaving corporate and following their passion. In my industry, I'm inspired by Jamie Sea, Lorean Cairns and Jamie Dana, as well as my entire team at The Hair Room. Their trust for me to guide their careers is why I wake up everyday.
If you could give your younger self any advice, what would it be?
If I could give my younger self any advice, it would be a response to one of my favorite Reba McEntire songs "Is There Life Out There" and yes girl there is, so much you haven't done! Trust the journey, never take no for an answer and never, ever settle for anything less than fabulous.
---
Tina Nalls
Tina Nalls is a saint. When she walks into a room, everyone lights up. She does so much for the Jersey City community, it's almost absurd. I never met someone so selfless like she is, dedicated to giving back to people in need. I just love her and appreciate all that she does. She's so awesome.

What do you do and how did you get started?
I started out giving out clothes to the community every Saturday. However, the demand has become so great that now I pass them out on a daily basis. If the people need it, I come out and give them whatever they need if I have it and if I don't, I will post requests for what's needed. Often times, I will buy it myself. What made me do this was my own personal experiences when I lost my job in 2010. I applied for unemployment, but I was denied due to the fact that my employer was not properly paying into unemployment and things of that nature. So I was broke, no job, no other resources. I went into the goodwill to get a shirt for an interview. All I had was $2.00 dollars, and the shirt was $5.00. The Goodwill person wouldn't go down the price and I explained that I would bring them the money back, I need it for interview. They refused. A lady that lived next door to me heard the conversation and came and gave me two bags of clothes. She told me to use what I could and give the rest away to someone that can use it.
What woman/women inspire you, if any?
Mary Nalls. My aunt, my nana inspired me to be the woman that I am today. She taught me to always do the right thing and always help out when I can.
If you could give your younger self any advice, what would it be?
Just be yourself!