There's nothing I love more than hearing about small businesses and startup companies starting their endeavors here in Jersey City. They can go anywhere in NJ or Manhattan with their revolutionary ideas, but instead they choose to keep it at home. This helps create jobs, opportunities, and community engagement.
Mihir and Zahid, two Jersey City dads and best buds with a background in finance, decided one day that they had enough flipping through ride share apps to find the best price or fastest ride in order to get their kids to school on time in the morning. They decided to develop an app called Wapanda that would combine all ride share options, including taxis, black cars, and even public transportation. I call it the Google of ride sharing.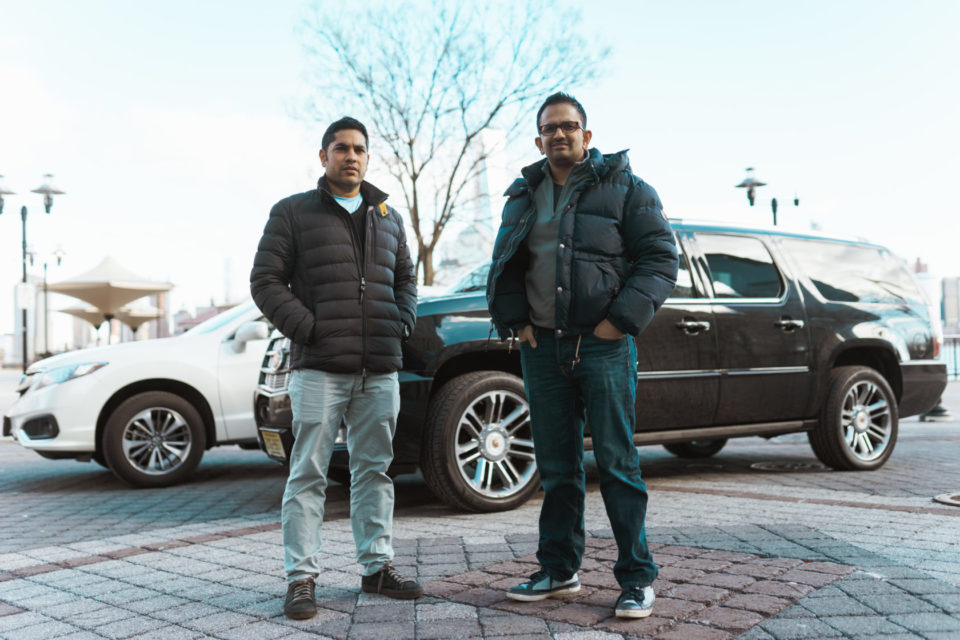 Not only does the app aggregate all the ride sharing options, it also allows you to negotiate your price with the driver.
"When drivers and riders both name their price, there's no more overpaying and no more ambiguity around driver earnings, and everyone gets to where they want to go. Simple flat fee structure brings fairness and empowerment to all, the true spirit of Wapanda!"
I recently sat down with Mihir and Zahid to get the background story on the Wapanda.
Download it today and take it for a spin (no pun intended).
What are your names?
Mihir Dange and Zahid Biviji.
What do you do?
We co-founded Wapanda, a market exchange for rideshare. We put together all the different types of rideshare options – black cars, taxis, Uber, Lyft, public transportation, all the options you need to go anywhere.
Like a Google for rideshare?
Part of the whole thing is to make sure that we can power drivers to be their own individual business owners. We have a whole set of tools that allows them to be their own businesses and interact with riders. Now for the first time, all these taxis and black cars that you could never connect with, you have them all there as well.
Let's start from the beginning. How do you guys know each other? 
We met through our wives. Our wives were friends with each other for about a year, and they had been insisting on us meeting. We both have similar backgrounds in Wall Street and whatnot, but refused to meet each other. It just so happens we have very similar experiences and connected immediately.
That's awesome. Why start an app?
To be fair, we built this for ourselves. This came up because, when we lived in the same building together, our kids also went to the same school together. Between us, there's 6 kids. We had to take that circus to school every day and we found ourselves having all kinds of problems figuring out how to do it. We would use Uber, we would use Lyft, we couldn't call a taxi or a black car between the phone numbers. It was just a very chaotic process. Most of the time, we had trouble organizing it to a point where it was useful to get to school.
We come from this world of hyper-efficiency and this process, which seems like it would be very simple to navigate through, was very inefficient. We thought that there would be a way to make it more efficient, considering that this industry grew so fast. It wasn't designed for us, it was designed by them for how they operate.
From our perspective, we were like, "Look, we need something that tells us everything we can do. We could figure out the best way to do it." A lot of it included things that weren't online. If it was raining and things were surging, you might want a taxi because it's cheaper, but we couldn't because we couldn't get to it. With drivers we've used in the past, we had no way to directly connect to them. We needed something that was all together so that when we go somewhere, we know what we can do.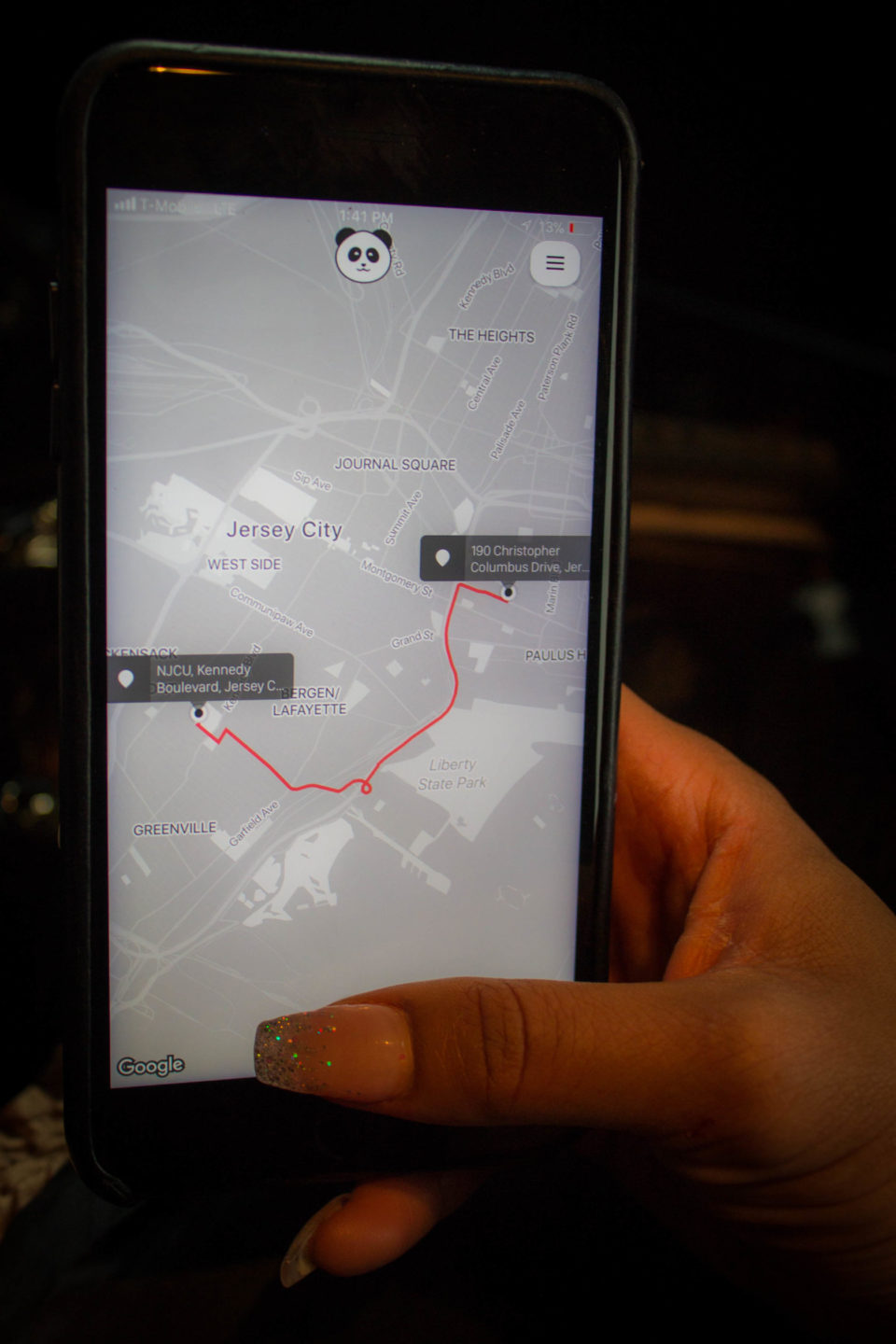 How did you get the taxis and black cars involved in this?
I think that was the key element in the whole thing. Just putting together an Uber and Lyft comparison app has very low value. There are all these pieces of how people travel still through rideshare, and we wanted to take that market and put it together. We went taxi by taxi, spoke to the cab driver who navigated us to the owner, spoke to the owner, and the owner said, "Yes, we absolutely need this."
There's been a lot of backlash between municipalities. We went the other way and said, "Let's talk to the municipality first. Let's talk to the mayor's office, let's talk to their people and say, 'What's the right way to do it? How do you envision this all going together?'" We've been working with them directly to set up meetings with taxi drivers to make sure everyone feels good about what we're doing, and making sure everyone feels connected on a local level so people feel like this is for them and it's not just us imposing something on them.
Why is it called Wapanda?
Wapanda in Swahili means "to ride." It can also mean, "to ride collectively" or "to ride together." We felt like that was a very strong part of how we wanted to brand, plus who doesn't love a panda? So cute.
So cute, I love your logo! Let's say I'm reading this interview and I'm like, "Why should I use this? I already have all these apps on my phone. Why do I need another app?" The market is so saturated with all these apps. Why should I download Wapanda right now?
It's for the same reason Google came out later, and everyone uses Google. In a local setting, it just directs you to whatever your preference is. Right now, if I want to go from point A to B and I only have Uber or only Lyft, I'm navigating between those two. But if I go to Wapanda, I can have Uber or Lyft along with other options with other time constraints. If I need to go somewhere quickly, I can go quickly. If I need to go somewhere that's cheap, I can do that. If I need something with more bars, I can do that. I'm getting all my options in one place.
That's interesting. There's also an aspect of bidding. Can you talk more about that?
It's funny, we missed the construct we used to use where we'd call someone, they would say, "The ride costs $20," you'd say, "I'd do it for $10," and then you agree and you got it. That's how we all did it in the past. We wanted to bring that back. The bidding is just that interaction. You get to name your own price. You can bid and you get to have a little bit more empowerment with what makes sense to you, and you find the driver that connects with that and actually wants to take the ride for that price.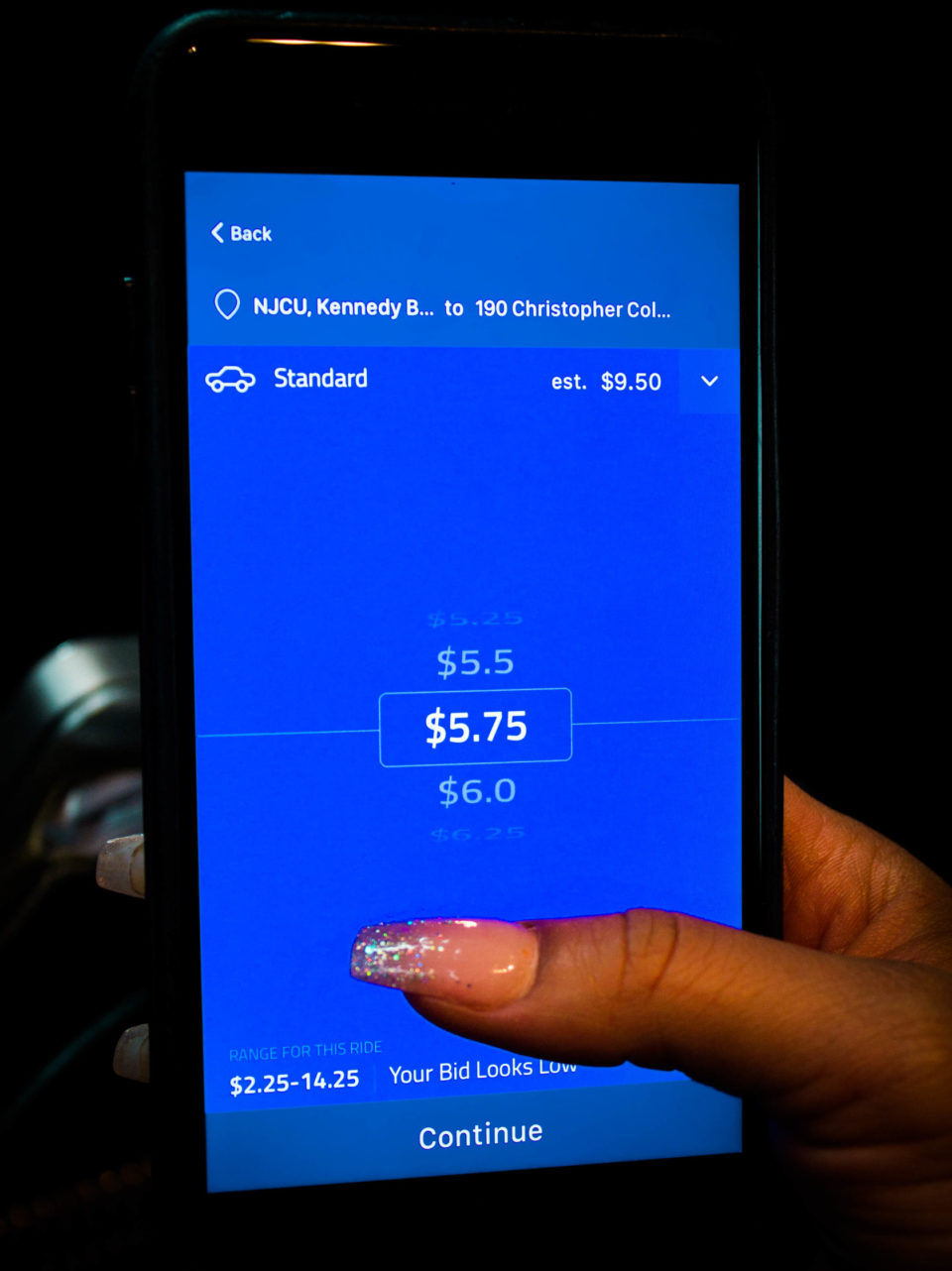 How is this better for the drivers?
If you think about what Uber and Lyft are, they're fantastic vendors that created this on-demand response to push a button and get a ride. We wanted to add the ability to say, "Hey, I'm willing to travel from here to here, and this is how much I'm willing to pay." That part of the market has been lost, and we want to recapture that part of the market. It's fair to drivers because we don't take a 40% cut, 50% cut. We take a $1 fee for rides under $10, and a $2 fee for rides above $10. The riders save, the drivers save, we should just capture a tiny fee in between, and everybody's happy. Really, it's about empowerment for the drivers. If they want to be online, they'd have to go to a major vendor like Uber or Lyft. What we said is, if they want, let them be their own business owners. Let them reflect how they want to. As a driver, you get to choose your own price, as well. It's empowering them to do it how they want to do it. If users need to be online to order transportation, these options now exist that didn't exist before. For all the black cars and taxis, there's just a sense of empowerment that they're part of the equation that they weren't before.
Why are you launching in Jersey City?
We live here. We've been here 16+ years. This is our home. It's something we felt we needed as Jersey City residents and it didn't exist, so we built it ourselves. We want this to be used by people in our own town, so we thought we'd start here.
Awesome. Where do you see this going in the future?
This should be everywhere. I just came back from Morocco and in Morocco, they have an entire taxi system with no Uber or Lyft, but there are all these disparate pieces and everybody's technologically savvy. There's just an easy way to have a cohesive effort in Wapanda.
A platform like this is inevitable, with the idea of empowering individuals to make their own choices. Drivers and riders to make their own choices in pricing, and they don't have to be attached to major brands. If we go to other cities, there's always a taxi culture. Instead of going in and forcing them to do it a certain way, we empower them to do it the way they want to, both the drivers and the riders. This platform is inevitable, it's going to happen everywhere. Hopefully, it's ours. People like Wapanda and that's the one they use, but a platform like this that gives you all your options inevitable will happen and grow. Five years from now, we'll look back and see that this was an obvious evolution in the industry as a whole.
Take Africa, for example. They have Uber, they have the local service, they have taxis, and they have the two-wheelers. How do you capture that entire marketplace unless you organize it somewhere? Why change behaviors? Why not just make it better?
You guys should incorporate Citibike!
We will, we're getting there.
All your transportation in one app. 
We are currently exploiting the hailing component of it. Our ultimate goal was to be the Google from point A to B for transportation.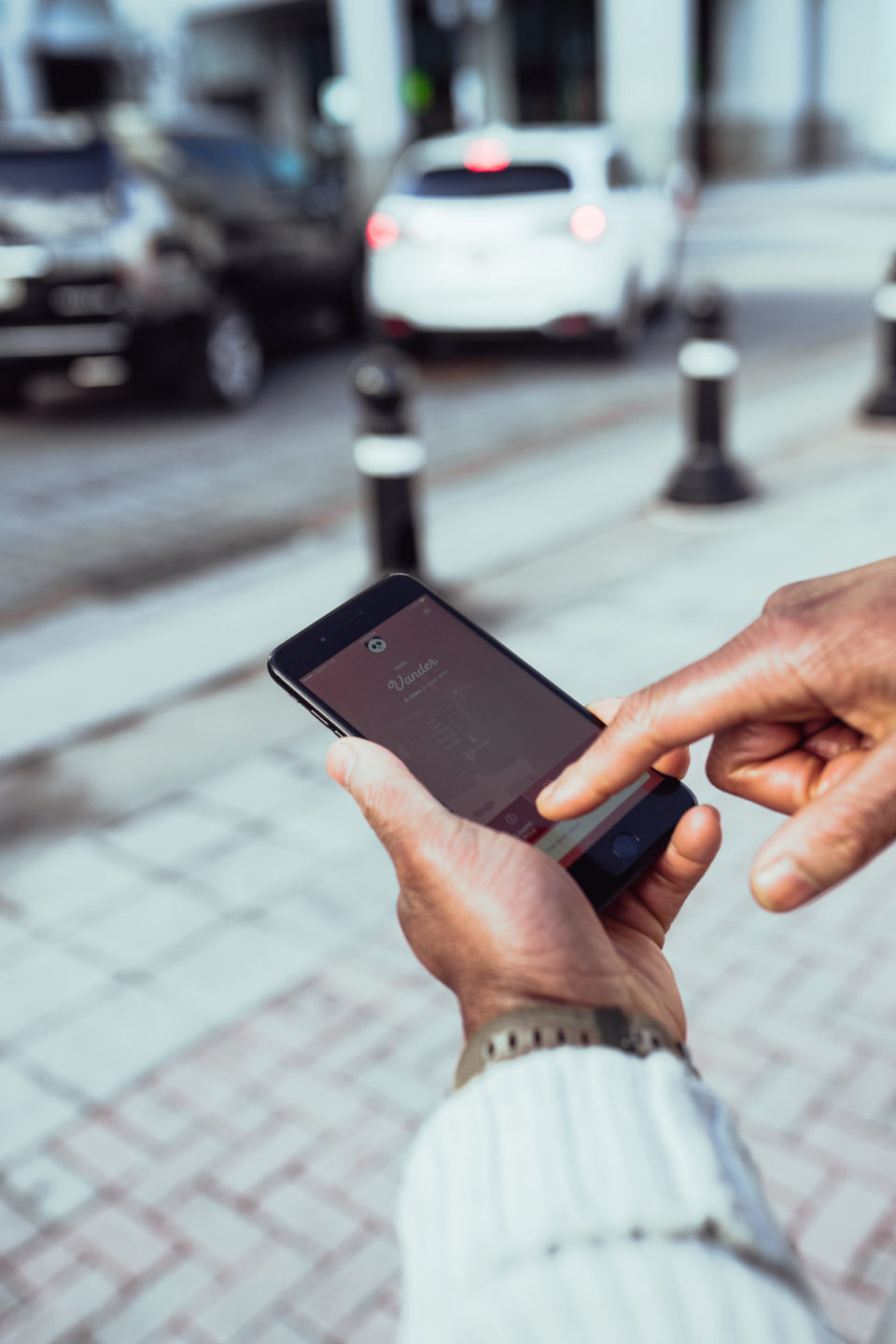 For me, it's a force of habit to open Lyft or Uber. How are you going to change that mindset?
We were very sensitive to that. We're consumers first and we designed it that way. We know that people have behaviors using Uber and Lyft right now. We make sure we preserve that experience exactly the same way. If you use Wapanda and you want to call an Uber or Lyft, you will feel the same experience you did before. We're not asking you to change how you operate, we're just enhancing what you do and providing other options of transportation.
People use Uber and Lyft and choose the cheapest option. There's another important element now of connecting to drivers that you know. So when you look at Wapanda, you also see drivers you know. People like the security of knowing who's going to pick them up. In certain areas, you're basically calling someone that you don't know, and that's fine when it works. When I'm with my kids, I want to make sure I know who's driving them. They're actual people and good drivers, safe, etc. You can connect with them as people and you don't have to guess who's coming. We've found that people like that component. We think we can bring back that interaction and that connection to drivers that's been lost.
You can also order a car by the car type. I can say, "I want that Ford Expedition." As time goes on, you'll find all of these different types of cars on the platform.
Any last words?
Use the app! It's available, you'll like it. We want our community to thrive, we want people to benefit from it. It's an ecosystem that drives itself. The drivers win, the riders win, we win, the community wins.
You can follow Wapanda on Instagram and Facebook, and get the app on the App Store and Google Play! Visit their site wapanda.co for more information.