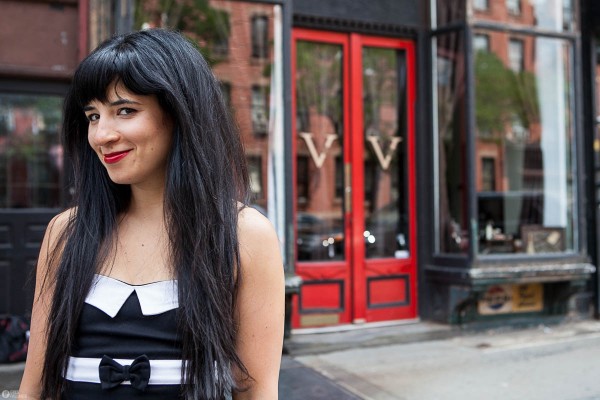 For the Virile Barbershop interview I transformed into a dapper man… or as my friends are saying, a pre-pubescent paper boy. This shoot was fun and I was able to step out of the box and become someone else for a few hours….I drank whiskey, smoked a cigarette, got a shave… That being said, at the end of it I was looking forward to being a chick again.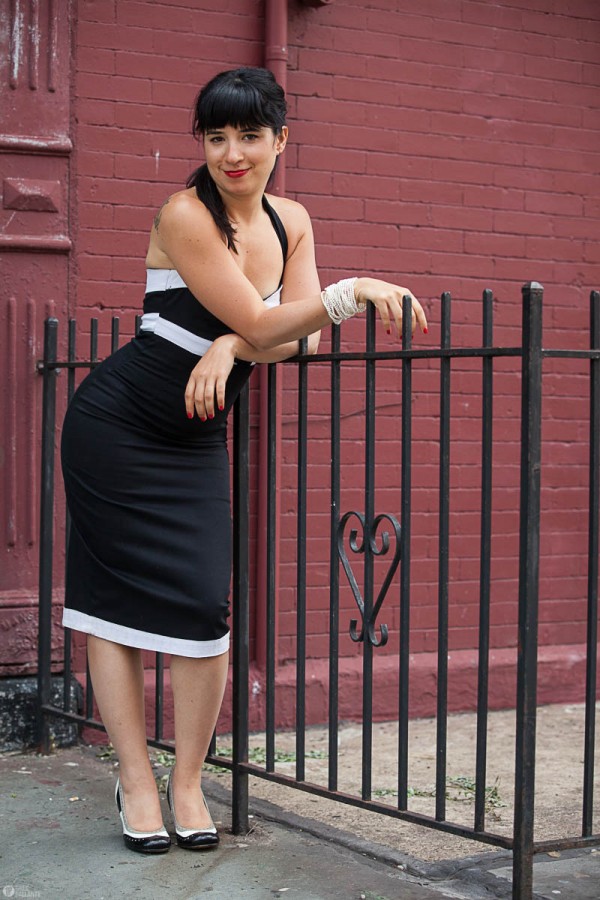 I changed into a pinup style dress that I got from a Bettie Page clothing store in NYC years ago. This Tuxedo style dress is everything! I love the way it fits, it hugs all the right spots and it makes me feel super glam. It's easy and effortless…. It was the perfect dress to shoot in and around Virile. I clean up nice right?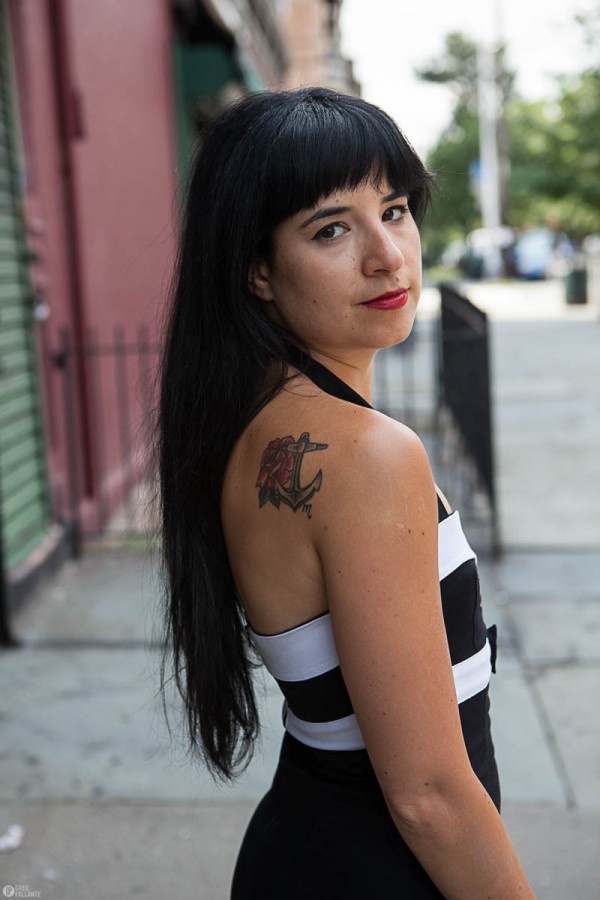 Adam was gracious enough to be my arm candy for this one, how awesome does he look?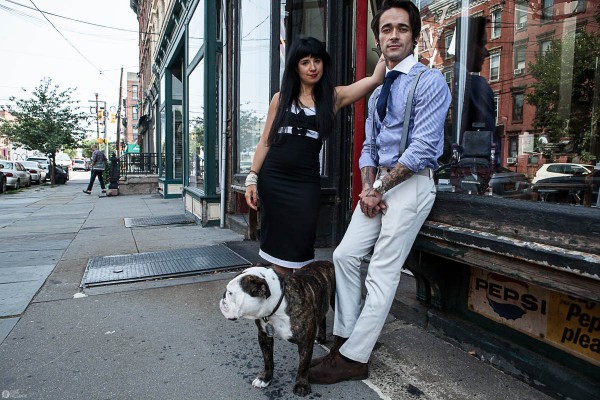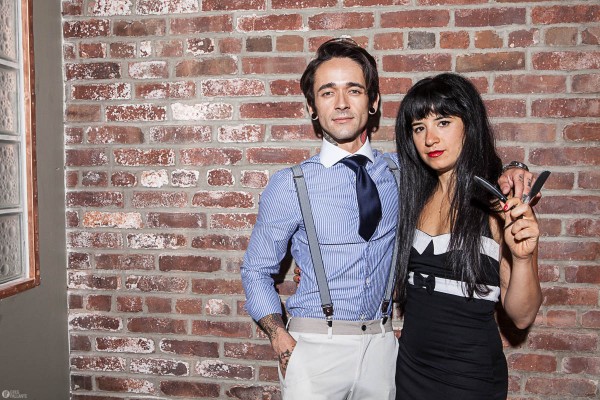 And the shoes… I've had these for many years, they are really comfortable and go perfectly with the dress.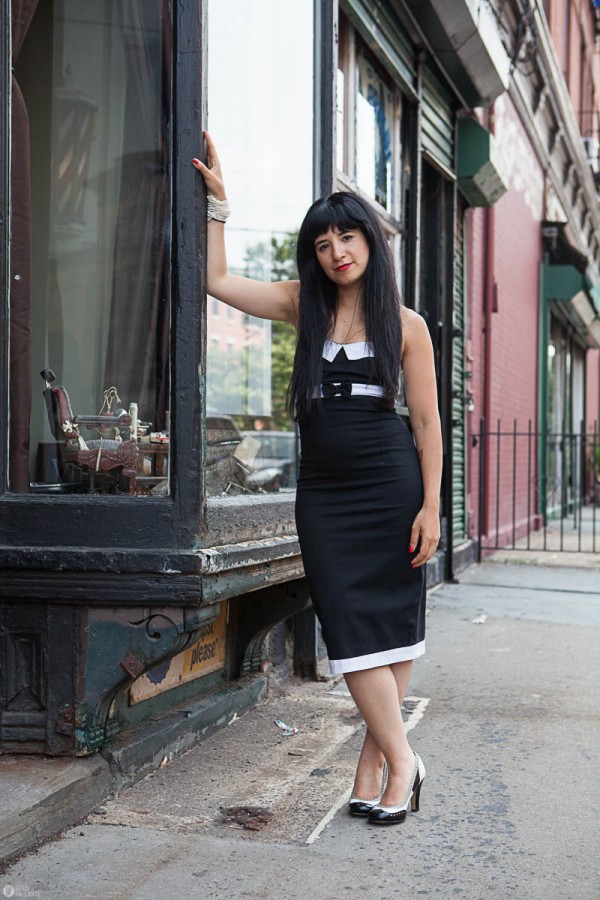 Yeah, I think I look better as a chick.  What do you guys think?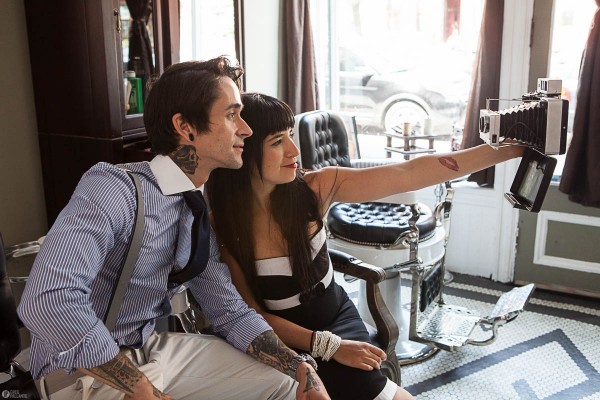 Virile