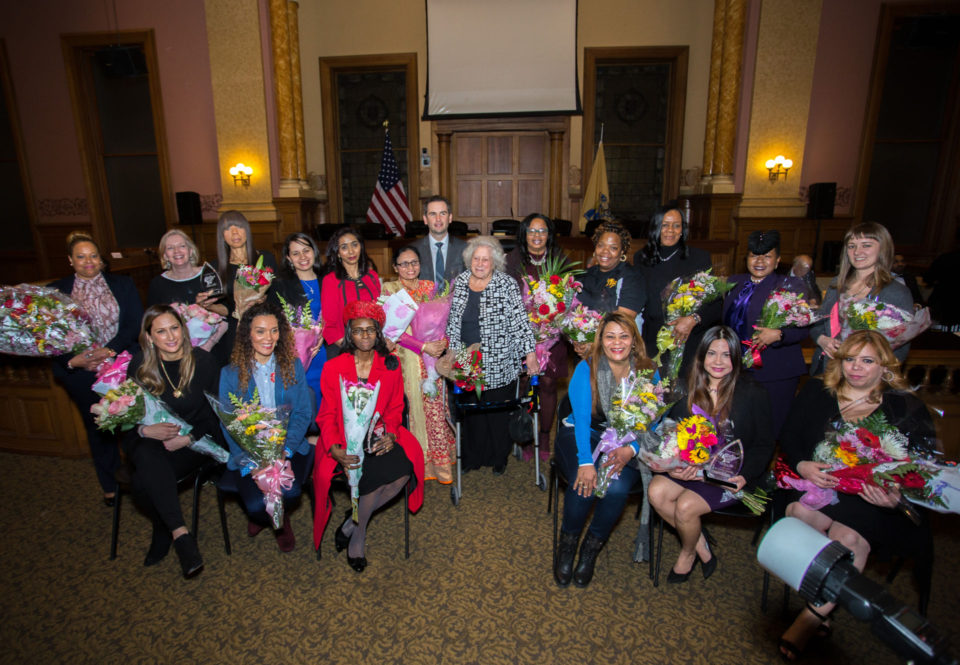 Every March, Mayor Steven Fulop and the City kick off Women's History Month by giving awards to Women of Action in Jersey City. Each ward nominates a woman from the district to receive this honor. It's a really big deal. These women are so incredibly inspiring and I am lucky to know a few of these amazing souls and even interview a few of them!
Being around these women who give their everything to the community, motivates me even more to continue this journey that I am on. Maybe one day my time will come and I will be able to stand with them by the Mayor of our city #goals.
I met Rachel Sieg, the Executive Director of the Historic Downtown Special Improvement district when ChicpeaJC was just in it's infancy. We actually met at a local nail salon, and I remember it like it was yesterday. She said to me "You, you're chicpea, you need to know who I am" we laughed and we became friends right away. Not many people know this, but Rachel was one of the first people who gave me a chance, who believed in me. I owe a lot to her.
Rachel is the epitome of Lady Boss. She's achieved so much in the Downtown Area since she joined the HDSID. The annual All About Downtown Street Fair is literally THE biggest event of the hair and draws tens of thousands of people. The HDSID is also behind all the farmers markets, groove on grove, ribbon cuttings and keeping the street clean. I always tease Rachel and call her the boss of downtown.
When she told me she was being honored this year for the Women of Action Award I was so happy for her and proud to call her my friend.
Rachel, I love you.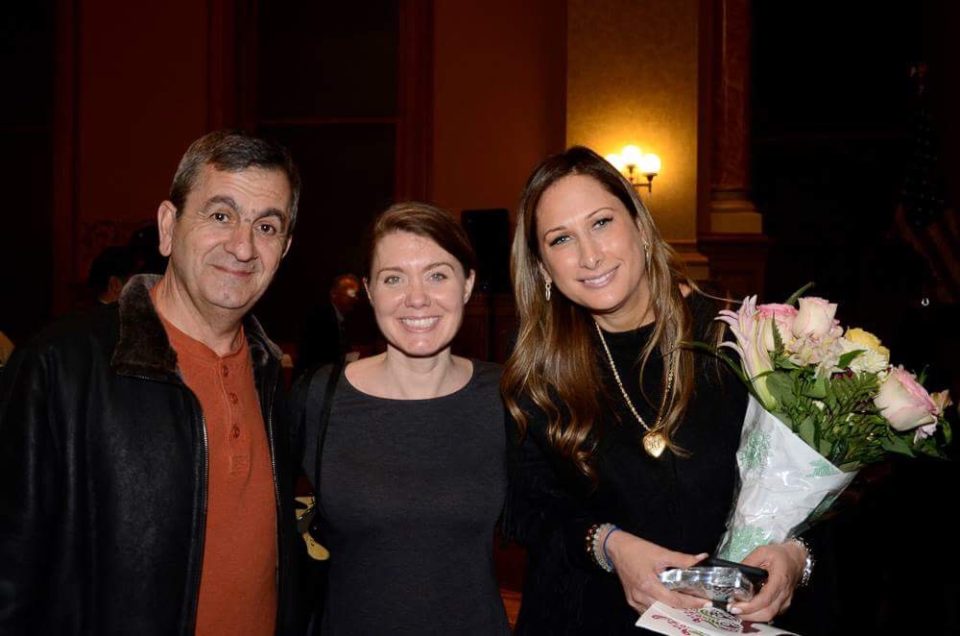 Congratulations on winning the Women of Action award! Can you tell me more about the award?
Thank you! For each award, they pick women they feel have done a lot of the community and city, and work hard.
When did they tell you you'd be receiving the award?
They told me on Saturday night and I was completely shocked! I thought something was wrong at the Newark Ave Pedestrian Plaza at first, but it was honestly a great surprise.
How did it feel to receive the award?
It was amazing. You work so hard for so long, and everyone always tells you you're doing such a great job, but to actually get an award from the city, from Mayor Fulop, from Candice Osbourne felt like it was a dream come true.
You deserve it!
Thank you! Working in the middle of the night, constant phone calls, constant emails… Everything was totally worth it!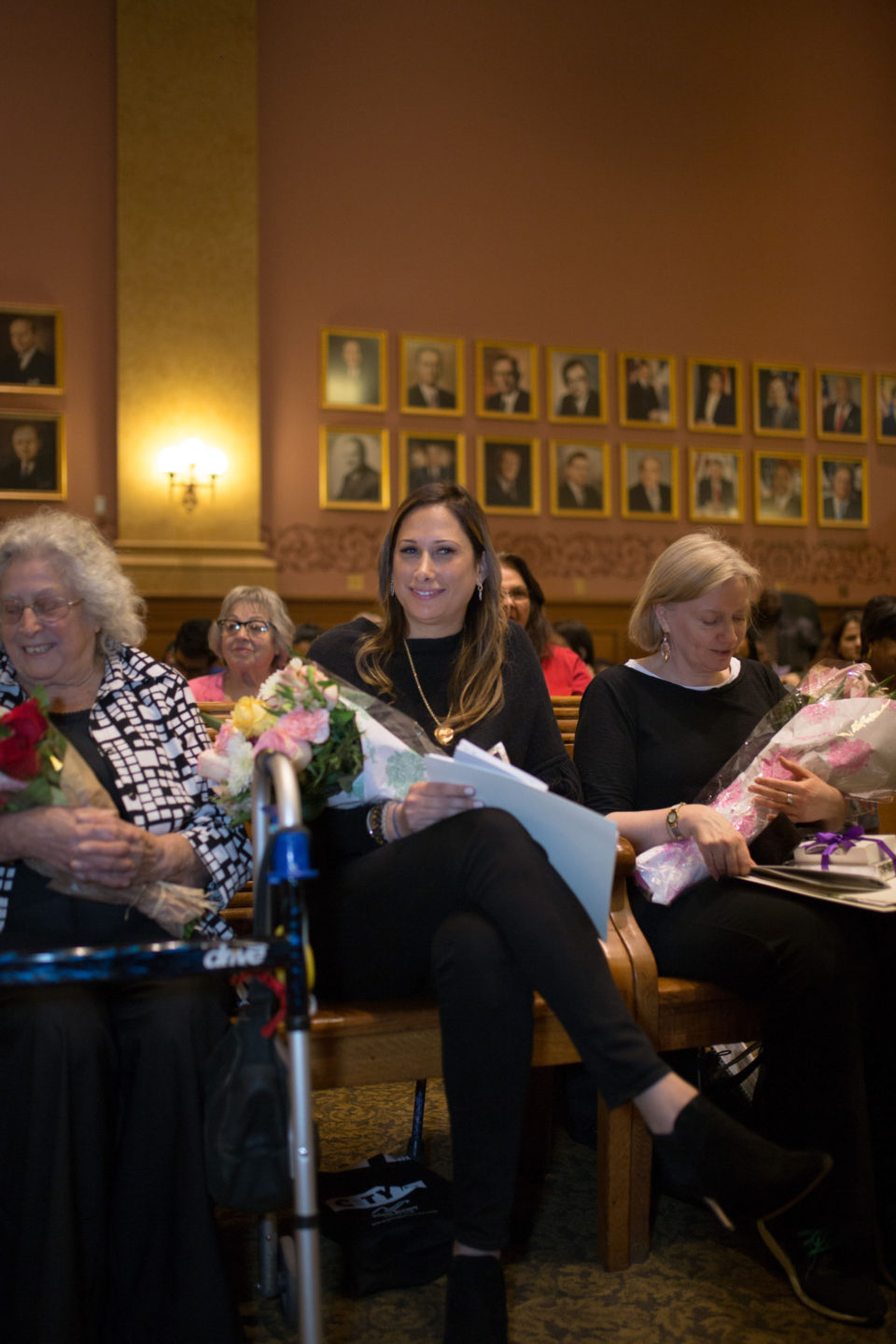 So what's next for you?
It's weird you ask that because, after getting the award, I feel like now I need to do more. What's next? I want to do bigger things. Everyone now knows what I do, but I want to surprise people and do even more.
I love it! That's amazing.
If you keep doing the same stuff, people will expect it. Now, what am I going to do next?
You need to keep surprising people.
Totally! When you get the award, you just feel good. It's a sense of accomplishment.
And you're also surrounded by all these amazing women!
The women sitting next to me accepted their awards and explained what they do for the city. They are incredible!
Is there a woman in your life that inspires you?
My great-grandmother. She's 97 years old and always taught me to go out there and work hard, and hard work pays off. When I applied for this job, she told me to work and live one mile away from home, and look what it's done for me! I love this city. I have everything I want here – my husband, my family, my apartment, my job. It's amazing. She always taught me, "Don't stress, everything works out in the end." Since day one, she's been my best friend.
I love it. I tell everyone you're the queen of downtown Jersey City. You're the boss!
I just want everyone to know it's not just me, it's my team. All of us working together is what makes Downtown great!