Our next stylish peep is Victoria Garcia, a fashion maven who dances to the beat of her own drum. Like her electric blue hair, Victoria is a creative soul who has a knack for putting pieces of clothing together that you'd never think could look good. To learn more about her style, check out her interview below.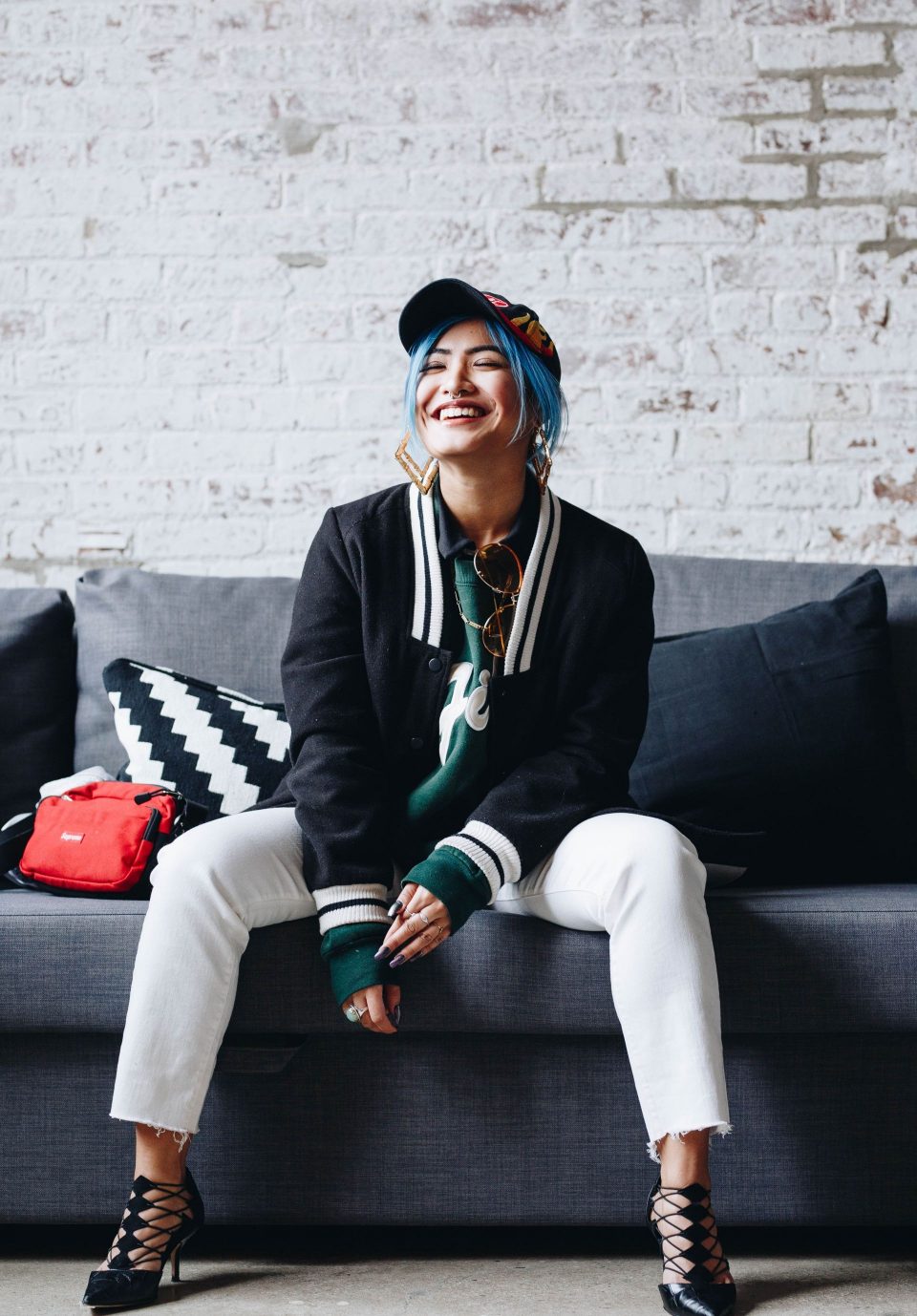 What's your name & how old are you?
My name is Victoria (Pia Ria) Garcia and I'm 20 years old.
What are you wearing?
If a letterman jacket and a pea coat had a baby, it would be what i'm wearing. Underneath that, I have a vintage men's XL FILA crewneck over a lil striped polo that you can't really see – other than the collar. On the bottom half of me, i have these white Uniqlo skinnies on which i hacked the hems off (1. because I was too short for them, and 2. I wanted the subtly frayed hem look). Funny thing is, I JUST took the tag off the other day, and later that night, I was eating chicken nuggets in the car and subsequently spilled ranch sauce all over me. THEN, while I was getting ready for this shoot, I managed to spill my highlighter all over myself. I clearly wasn't meant to wear white pants. And my shoes are these strappy pointed-toe kitten heels from Zara. Accessories-wise, I got my favorite thrifted Peterbilt cap, these diamond-shaped bamboo earrings, yellow-tinted sunnies from some street vendor in SoHo, and my mom's vintage chain.
Who/what inspires your style? 
Anything and everything, honestly. I turn to a lot of street style blogs for inspiration, and Rihanna and Leandra Medine are two of my biggest sartorial spirit animals. But I also get random outfit ideas from things like movie scenes and people watching. I LOVE people watching, especially on the subway. I've gotten inspired by a lot of commuting elderly women and off-duty construction workers for my outfits, to be honest.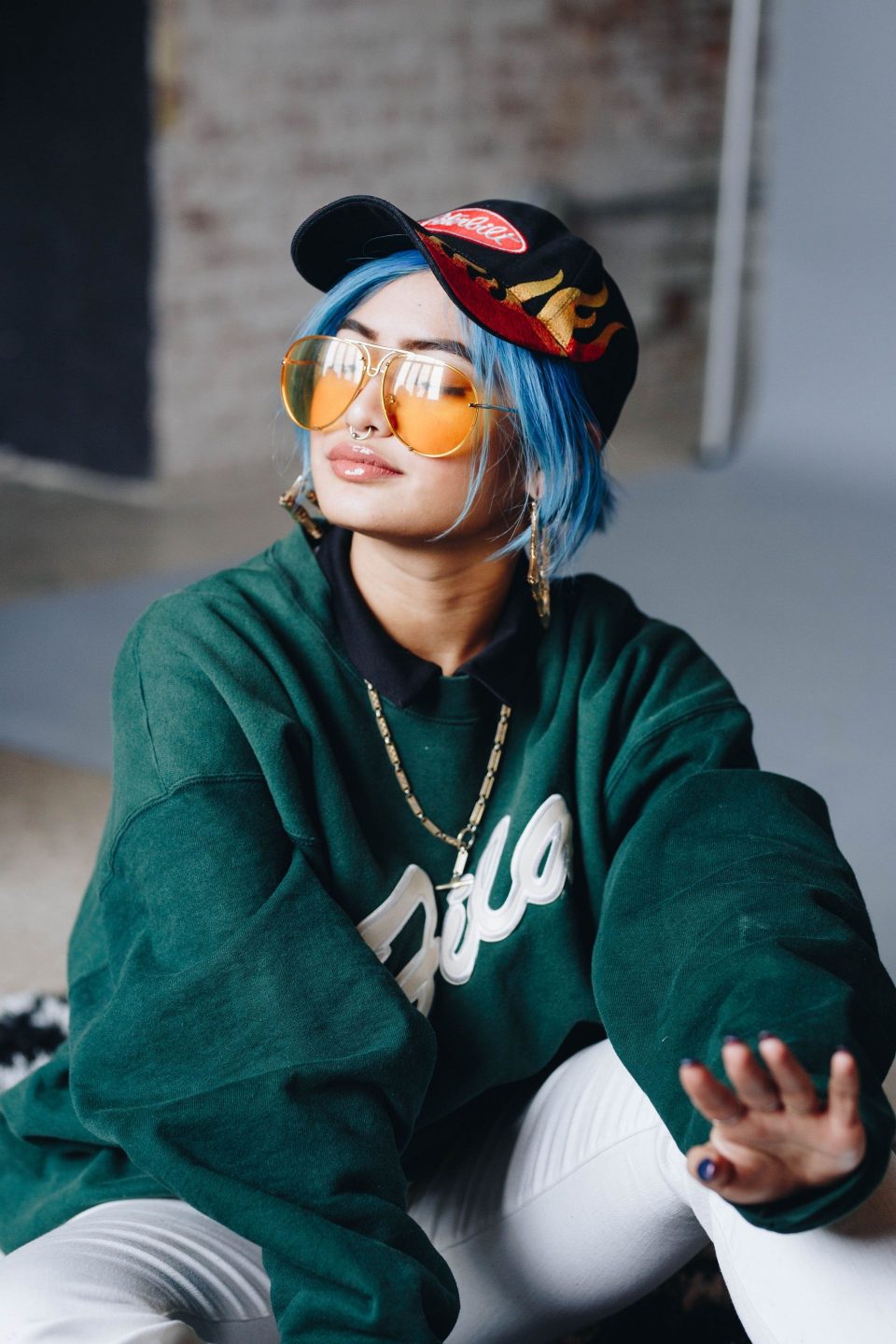 How long have you lived in Jersey City?
I've lived here my entire life, born and raised in the same exact house.
And your favorite Jersey City spot?
Regarding food, Neptune Café in Greenville is my favorite Chinese food spot (I've ordered their chicken with broccoli a solid 387 times in my entire lifetime), Coconut on Montgomery is amaaazing, and I'm OBSESSED with the ice cream concoctions from Milk Sugar Love. I also love sitting anywhere along the riverfront to just stare at the NYC skyline. It's honestly such a breathtaking view, it gets me every. single. time. I literally can't pass by it without stopping to take a picture and admire it for a few moments, I'm basically like a tourist (except I live here and I see it all the time).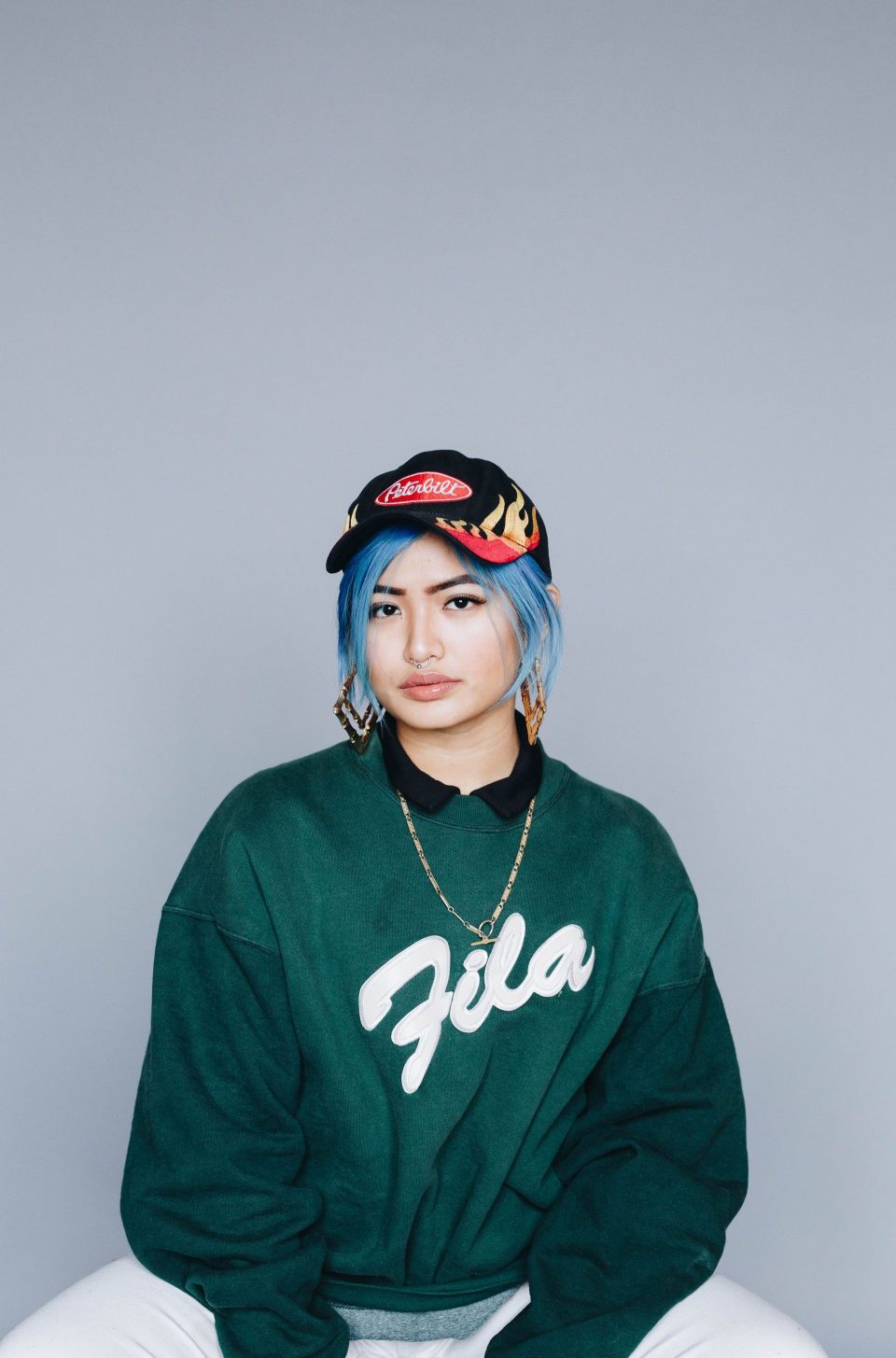 What is one piece of advice that you'd give to your younger self? 
I'm still pretty young, so it's kind of advice to my current self too, but stop putting others before yourself!! You worry too much about making everyone else happy, you don't give yourself enough time and energy to make yourself happy – which is the most important person to keep happy. Also, to stop freaking out when things don't go as planned. Let things rock, things will eventually fall into place. And if they don't, oh well. No point in stressing over something you can't control. Just accept it.
Any social media links you'd like to give? 
My Instagram is @pia.ria and I haven't updated my blog in FOREVER. It's a bit embarrassing, but here's the link, anyway: pia-ria.blogspot.com.