The next stylish peep on ChicpeaJC is Astrid Martinez, a twenty year old badass with blue hair. When I met her, I could not help but ask how she maintains that vibrant blue. It takes a lot of care and technique, that is for sure, and that's something that I could never do. I'm definitely a little envious of how effortless she makes it look. Oh, and don't get me started with her sensual makeup and how she can probably wear a moo moo sack and rock it without difficulty. Goodness, these stylish peeps are giving me a run for my money. To learn more about Astrid, check out her interview below, and if she lures you in with her eyes, don't say I didn't warn ya!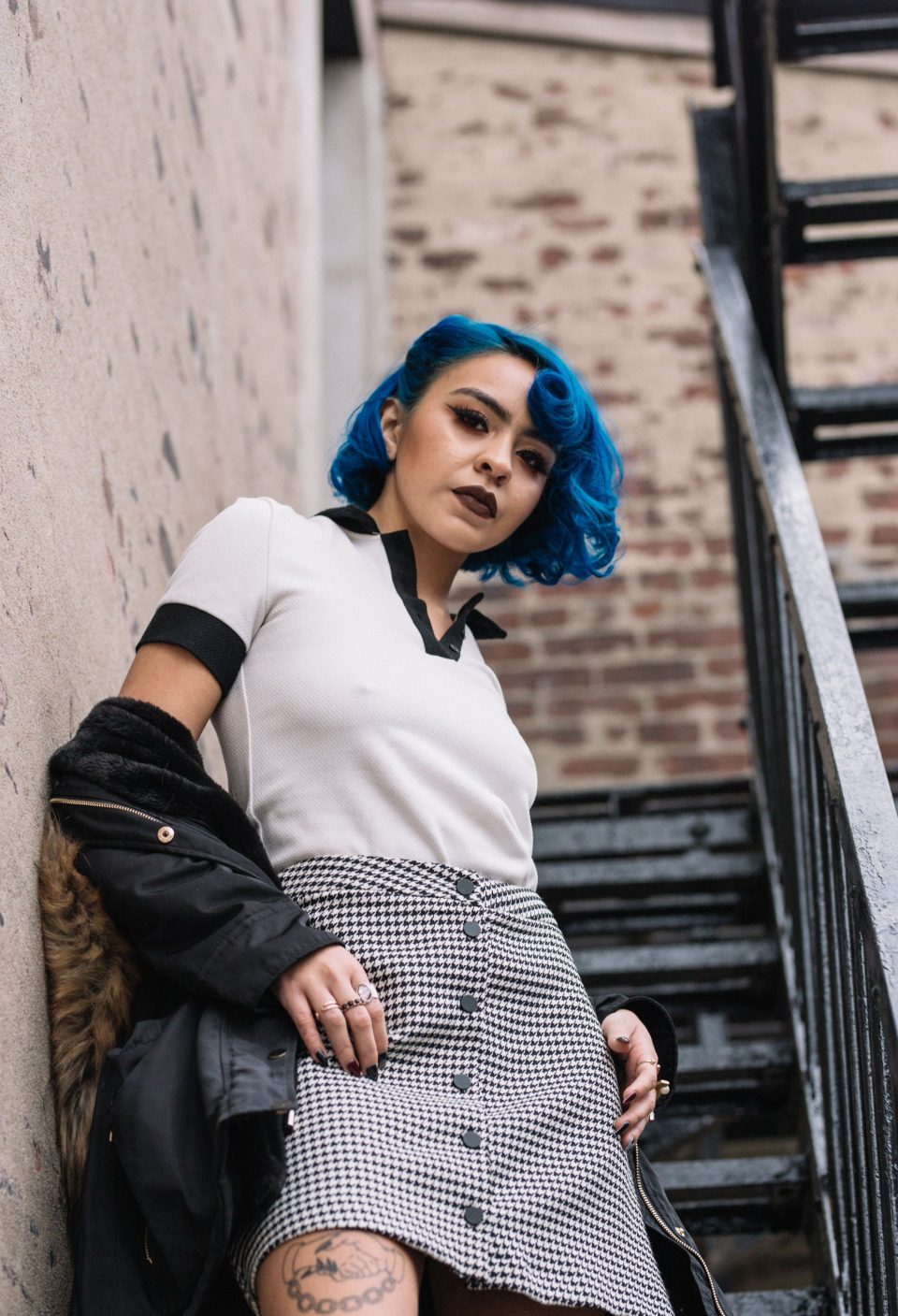 What's your name & how old are you?
I'm Astrid Martinez and I am 20 years old. I'm also very honored to be here.
What are you wearing?
A lot of the pieces I'm wearing, I purchased in El Salvador. Though there is no concentration on fashion, the garments made over there have such intricate designs and so much more culture than some of the clothes sold in the US. Besides the fact that the minimum wage is $1.25, people are not used to expressing themselves because of the fear of being rejected by society and their own families. It was nice to feel how accepting people were regardless of how different I looked. My hooded coat, houndstooth A-line skirt, and dress were all bought in El Salvador. The white and black polo top and lace-up ballerina flats are from Zara.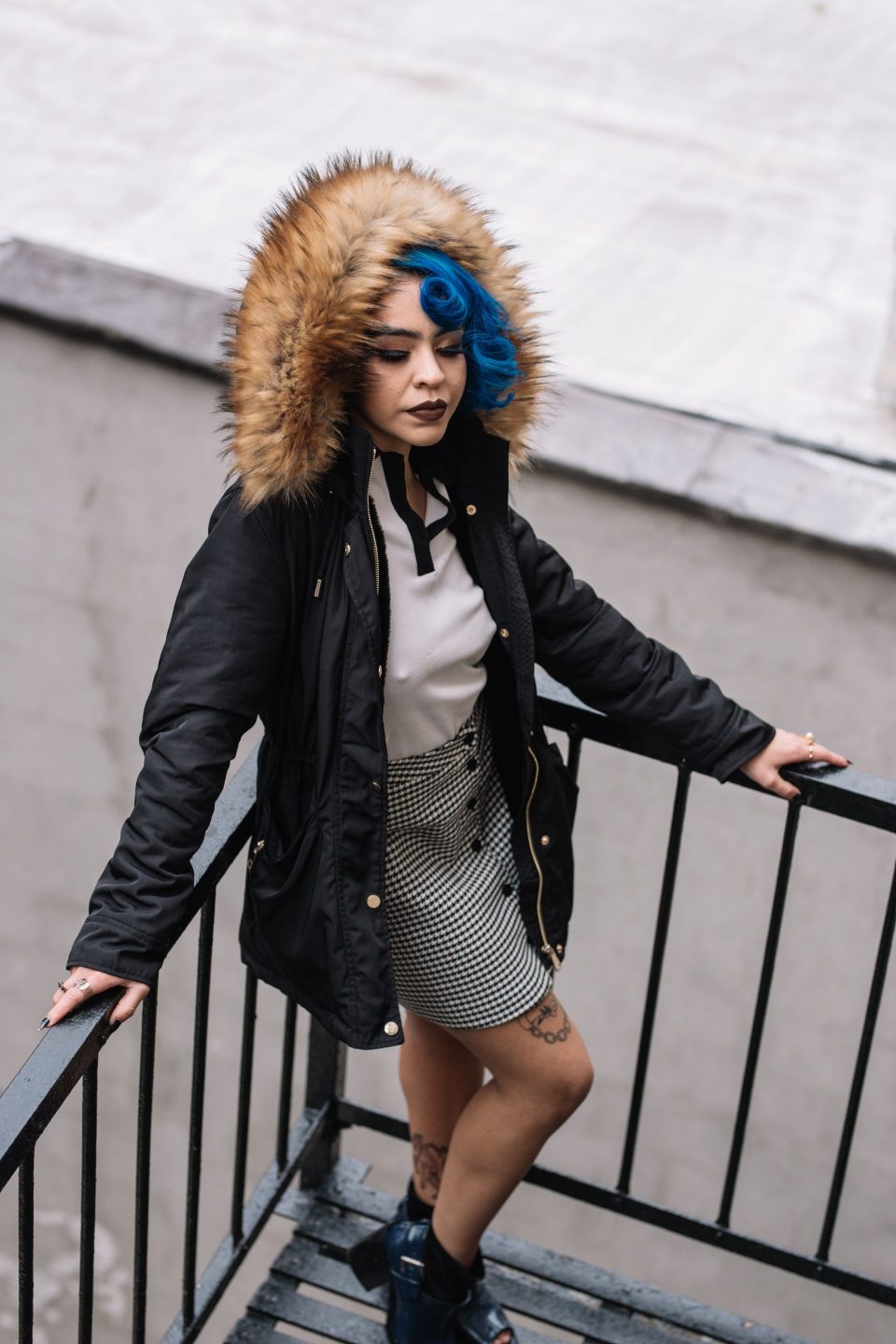 Who/what inspires your style? 
Anybody that breaks boundaries is an inspiration to me. Violet Chachki, Brooke Candy, and Rihanna are all public figures who have unknowingly taught me about self-expression. I consider myself to be very versatile, mostly because I'm inspired by so many different cultures and styles.
How long have you lived in Jersey City?
I live in neighboring North Bergen, but I grew up in West New York, all cities that are included under our beloved Hudson County. Jersey City has really come a long way and has made itself what I consider to be an art district. So much raw talent is coming out of Hudson County, it's hard to keep up.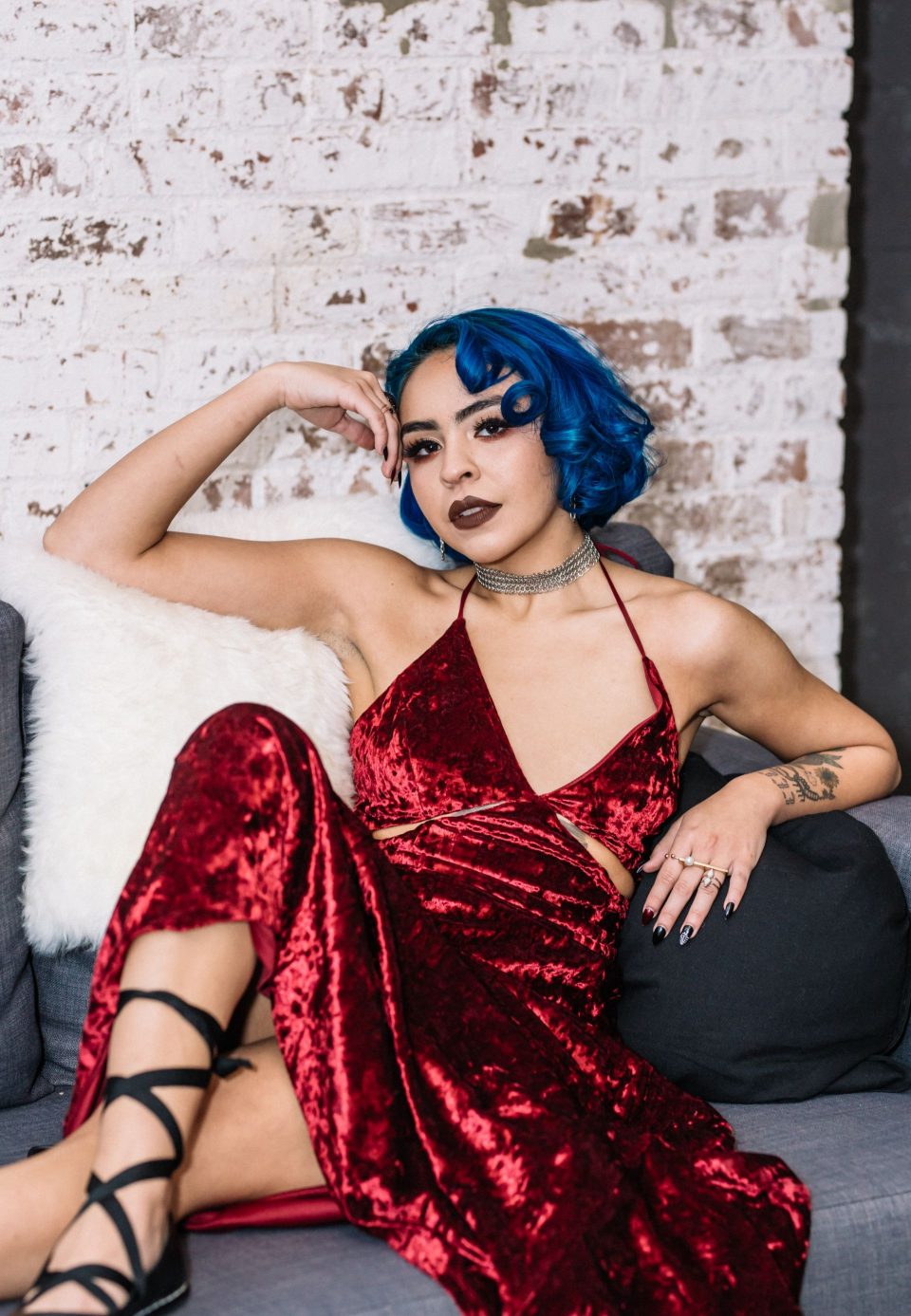 And your favorite Jersey City spot?
Chicken and waffles from Brownstone Diner rule me.
What is one piece of advice that you'd give to your younger self? 
I would tell myself to trust myself. I had all the right ideas about who I really am and what I stand for, but I let society and my parents convince me that I had to conceal the interests that other people considered unorthodox. I wish I would have found my true self earlier in life, but it's a great feeling to grow in knowledge and self actualization, and be able to express that while I'm getting dressed in the morning.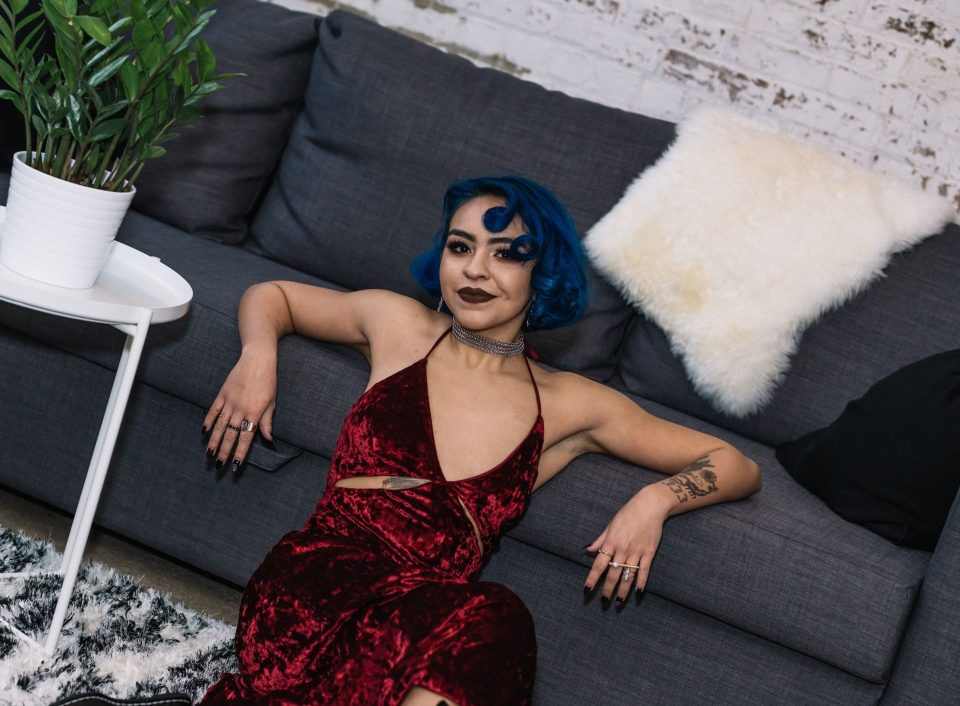 Any social media links you'd like to give? 
My Instagram handle is @spookybloo.
Thank you for this opportunity!