I met our next Stylish Peep Amena on a rainy Friday afternoon in a cafe. I was sure the rain was going to hinder our photoshoot and that my photos were not going to exhibit Amena's individual style the way that I wanted to but I was in luck. Amena was such a lovely person, bubbly and optimistic, despite it raining cats and dogs. I was very fortunate that she was down to shoot in the rain so that we could take some fabulous photos; check out the pictures and her interview below.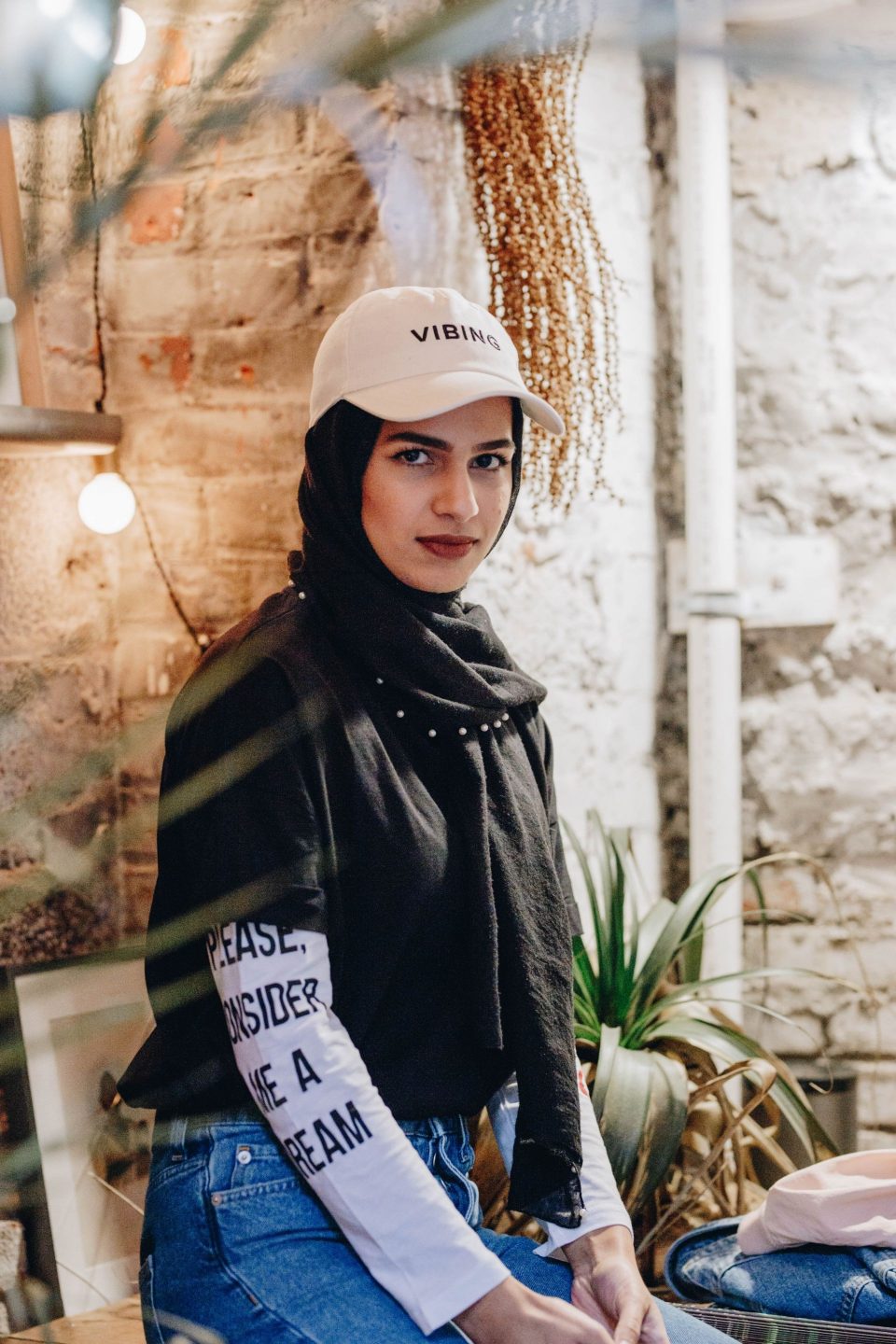 What's your name & how old are you?
My name is Amena Chaudhri, and I am 20.
What are you wearing?
A mix & match of some of my favorite clothes from my top stores. I got this Vibing cap from F21 one day when my friend Fatima and I went to Newport Mall. I saw it right when we walked in and immediately looked at her and was like we are definitely getting this. The denim jacket is from ASOS. I have always wanted the perfect long, loose, and baggy denim jacket and searched for countless hours online and finally found the "one" at ASOS. I've been a sucker for pins since I was little and finally put them to use on my jacket.
To briefly explain, I am from Pakistan born and raised until the age of 7 when we moved to Jersey. For the few years of my childhood that I did live there and of what I do remember, I had some great childhood memories and miss it a lot. Anyone who knows me, knows that I will do anything for doughnuts, anything! When i saw the doughnut pin on ASOS, I didn't even hesitate for a second and bought it right away. My bomber jacket is from Zara and so is my shirt and shoes. Zara has to be my go to store, I get most of my clothes/shoes/accessories from there and I am pretty much obsessed with that store. Zara, if you reading this I can be your brand ambassador!! Moving on, I got these jeans from H&M, another one of my favorite stores to shop at.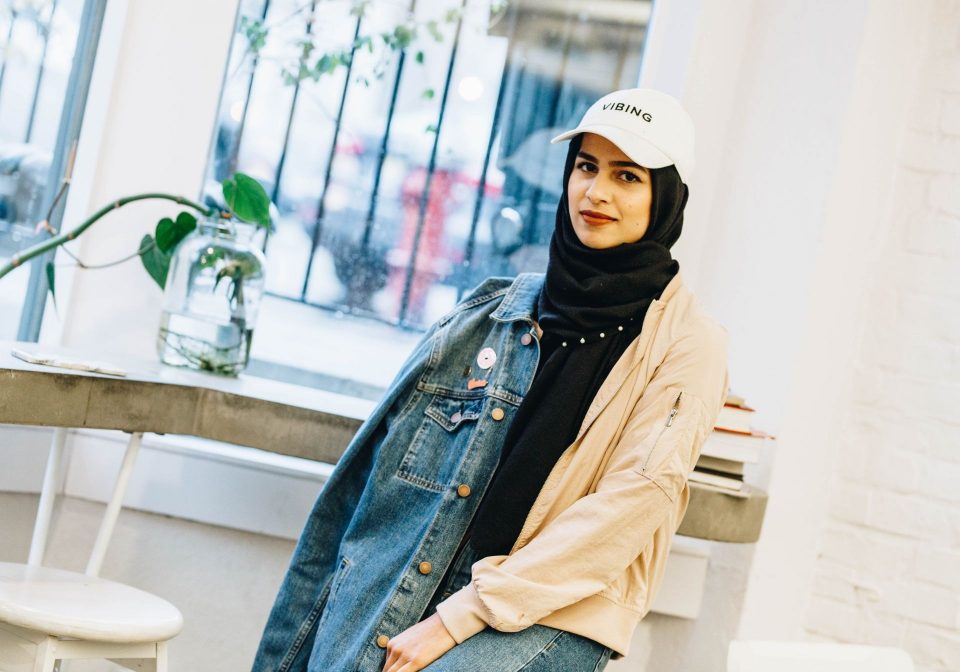 Who/what inspires your style?
There is a lot of stereotype that a Muslim girl who chooses to cover her hair and wear a scarf is being oppressed and does not have the freedom to wear whatever she wants, however,  that is completely incorrect. I along with so many other Muslim women out there, wear whatever they desire, follow whatever style they want but we do so in a moderate way by respecting our religion and beliefs. I personally don't have one specific style per say. I like trying different styles and somewhat keep up with the trend.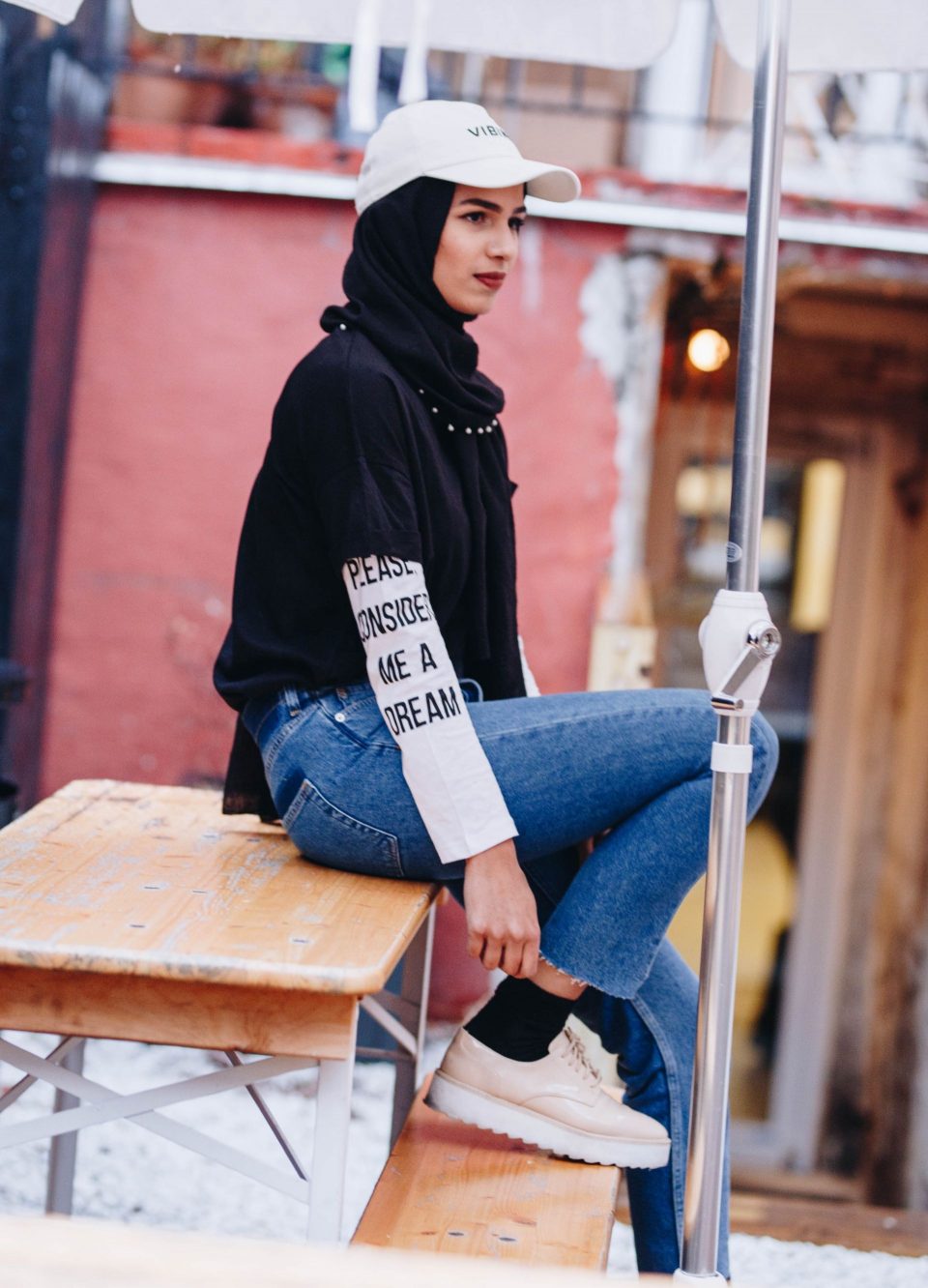 How long have you lived in Jersey City?
Been here since the day we step foot in USA which was 14 years ago. I grew up in Jersey City and I have to say I honestly love living here for so many reasons. The main one being that we're so close to NYC. I usually used to go visit NYC for a really good cup of mocha with my sister, but seeing that Jersey City is improving and becoming a hip place of its own is so awesome. There are pretty cool cafes opening up all around Jersey City especially in the downtown area that my sister and I don't have to visit NYC that often. I can go to The Warehouse for a good cup of mocha or go to the The Grind Coffee Shop on the weekends for Doughnut Plant doughnuts. Living here all my life and seeing JC grow from what it was to what it is now and more is a very proud feeling.
And your favorite Jersey City spot?
um, there are more than one spots I like in JC. I'll start with New York Fried Chicken on Journal Square for always being there for me during high school days and late night cravings. All of Grove Street area of course, Warehouse Coffee, Cookies n Crepes, where BWE Cafe is and the park right next to it, The Grind Shop and Liberty State Park waterfront.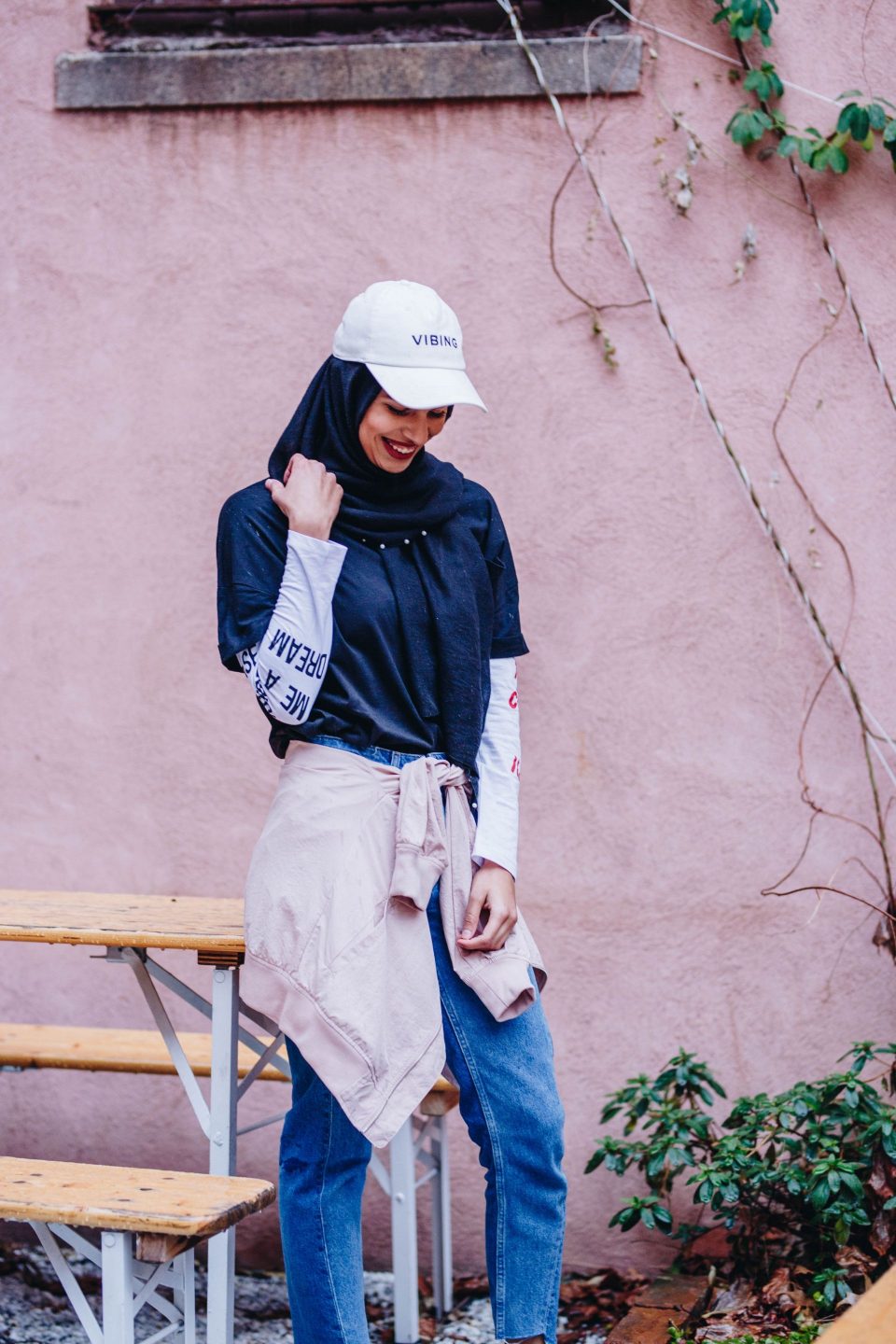 What is one piece of advice that you'd give to your younger self?
Save all the money you get on birthdays and holidays because college will make you broke. But in all seriousness, I would tell myself to be optimistic, trust god with all his plans, and be patient/thankful for both the good and the bad things that happen in life. As cheesy as it may sound these are the words to live by.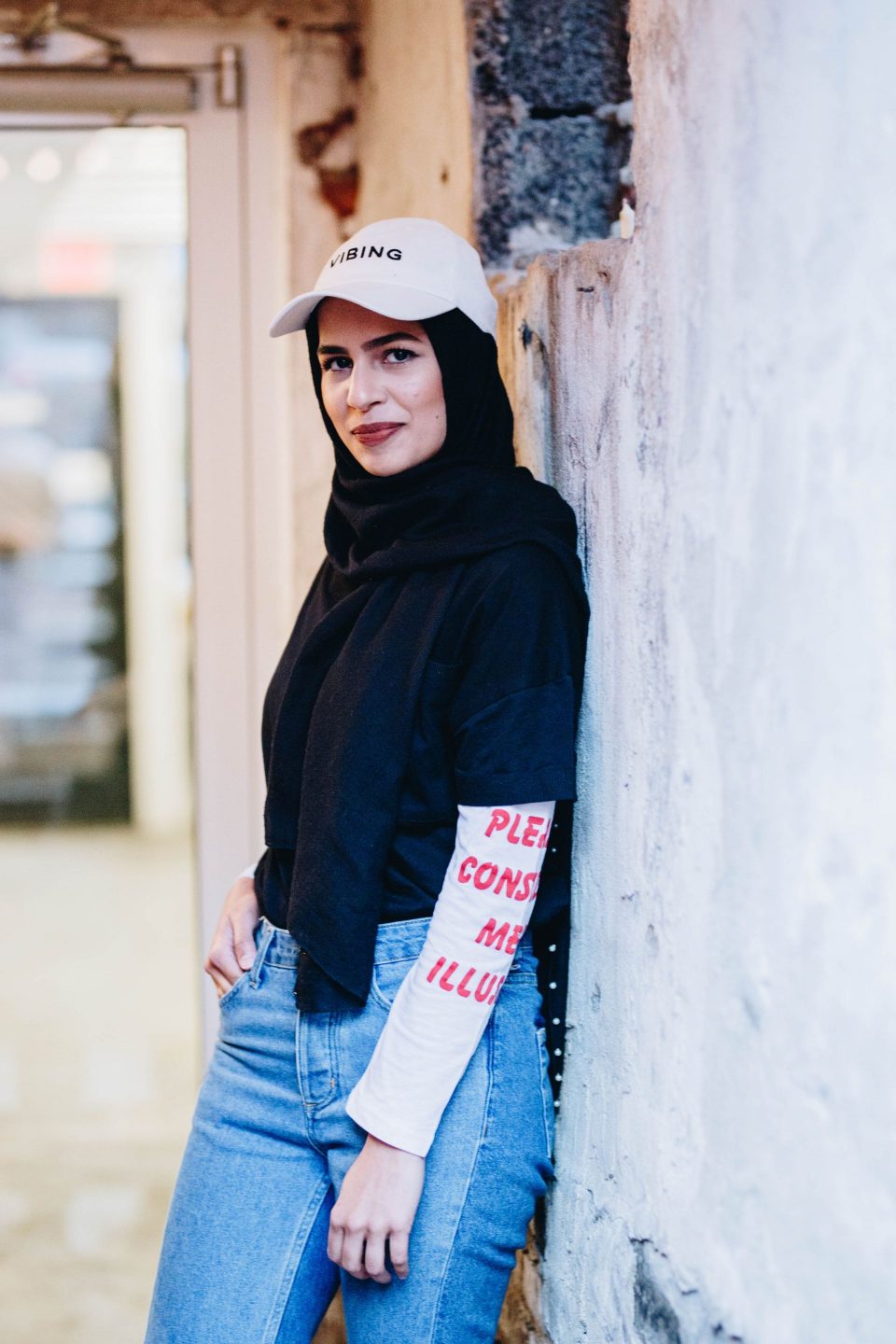 Any social media links you'd like to give?
Instagram: @amennaaa https://www.instagram.com/amennaaa/
Our street-style clothing company: byzayd.com
Instagram: @byzaydofficial https://www.instagram.com/byzaydofficial/