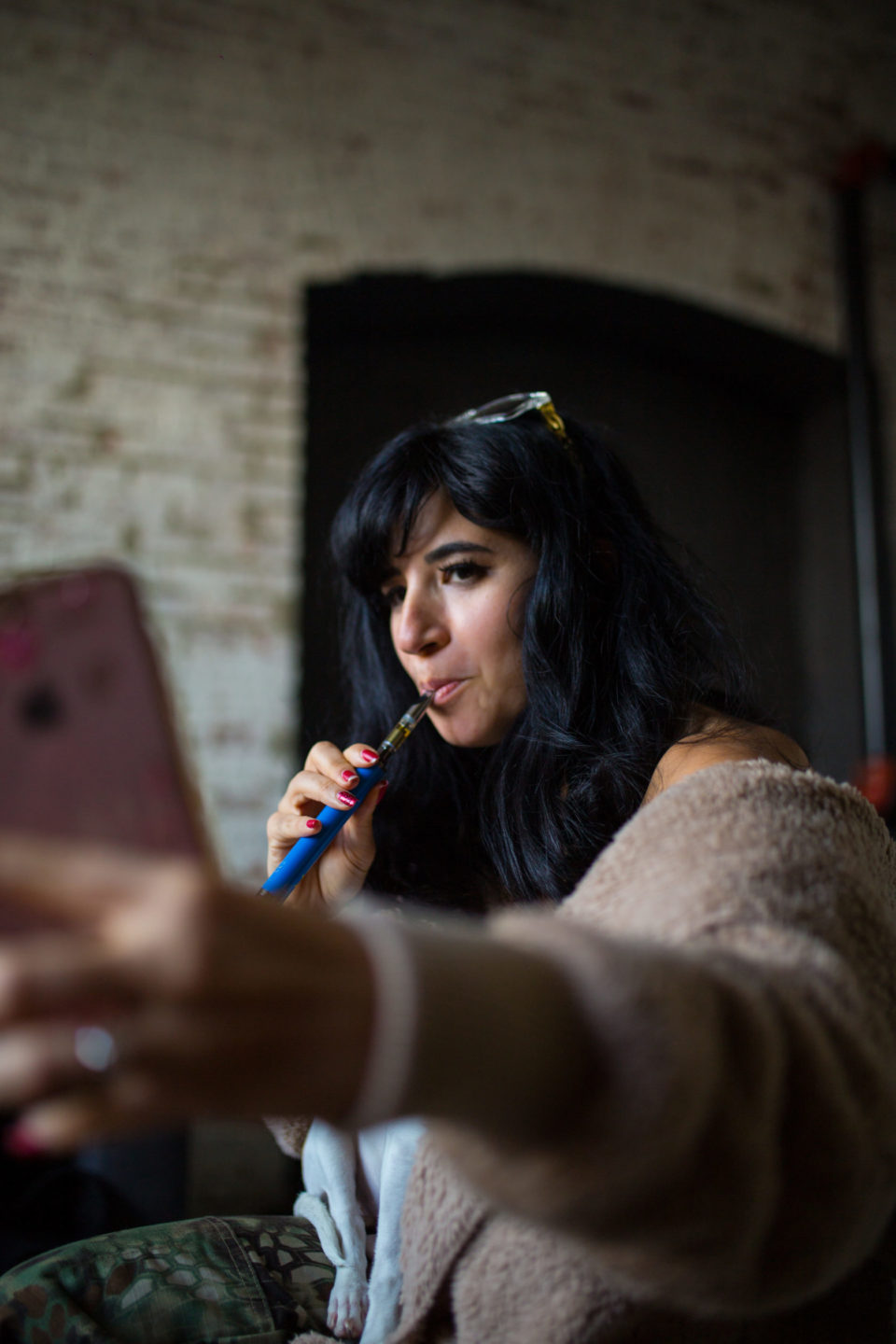 If you've been following along this blog, you know by now that here at ChicpeaJC we are pro-legalization of marijuana, and for the most part, our readers seem to agree with our views. But what if you want the benefits of marijuana (relaxation, pain etc) but without actually being "high?" Yes, I know some of you are saying, "Well what's the point?" Well, some people don't want to be high, or some people have ailments that the use of marijuana can help but they aren't interested in the psychedelic side effect weed has – munchies, chronic laughing, falling asleep etc
What if I told you that you can smoke a component of marijuana that's legal and doesn't make you high, but has all the awesome pain-reducing and anxiety-fighting elements weed has. MIND BLOWING, right?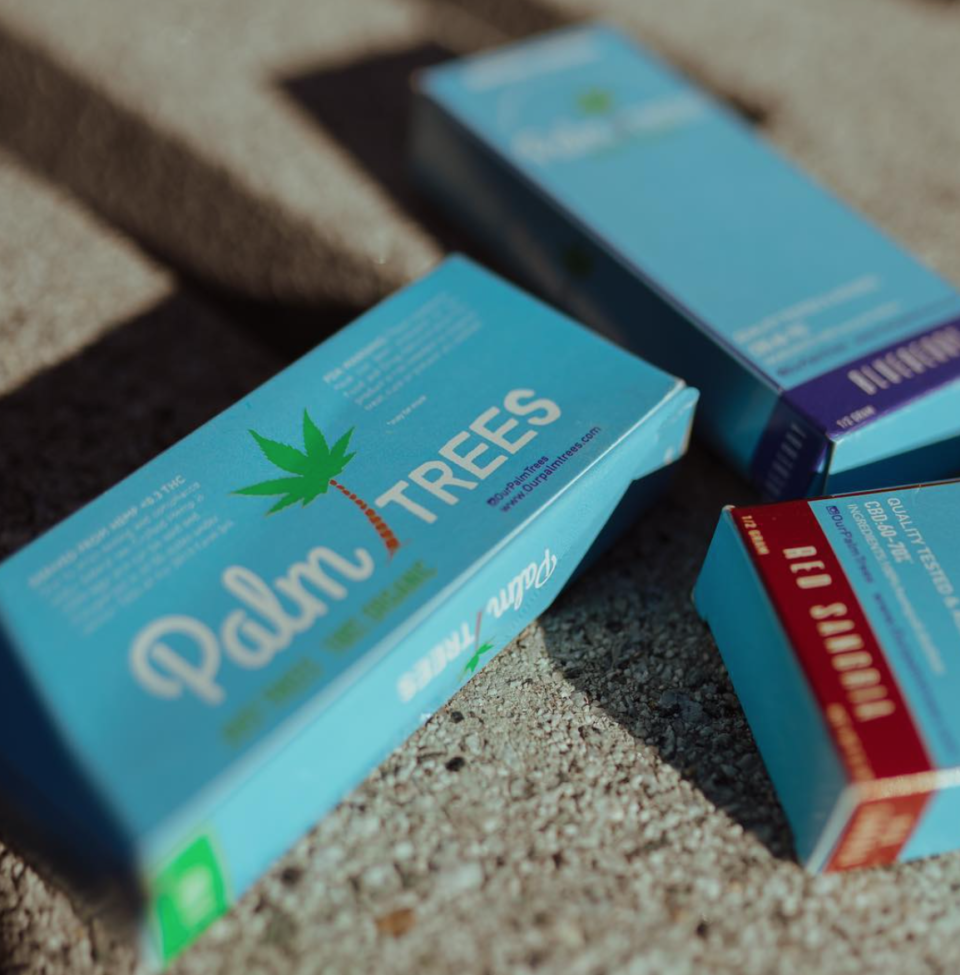 No idea this existed until we started planning Terminal of Terror 2. Our mutual friends brought in this awesome new company called "Palm Trees." After checking out their product, and "maybe" testing it, we asked them to be our main sponsor for our event. Long story short, they had a booth at our party and everyone absolutely LOVED it. Is it a coincidence that over two nights on Halloween weekend, 5K + people with liquor and there was not ONE incident?! Everyone was too chill too cause any troubles! Thanks Palm Trees!
I invited Palm Tree owners; Nas and Teddy to our office to chat about their awesome products. These guys are SOOO CHILL. I absolutely loved getting to know them. #GOODVIBES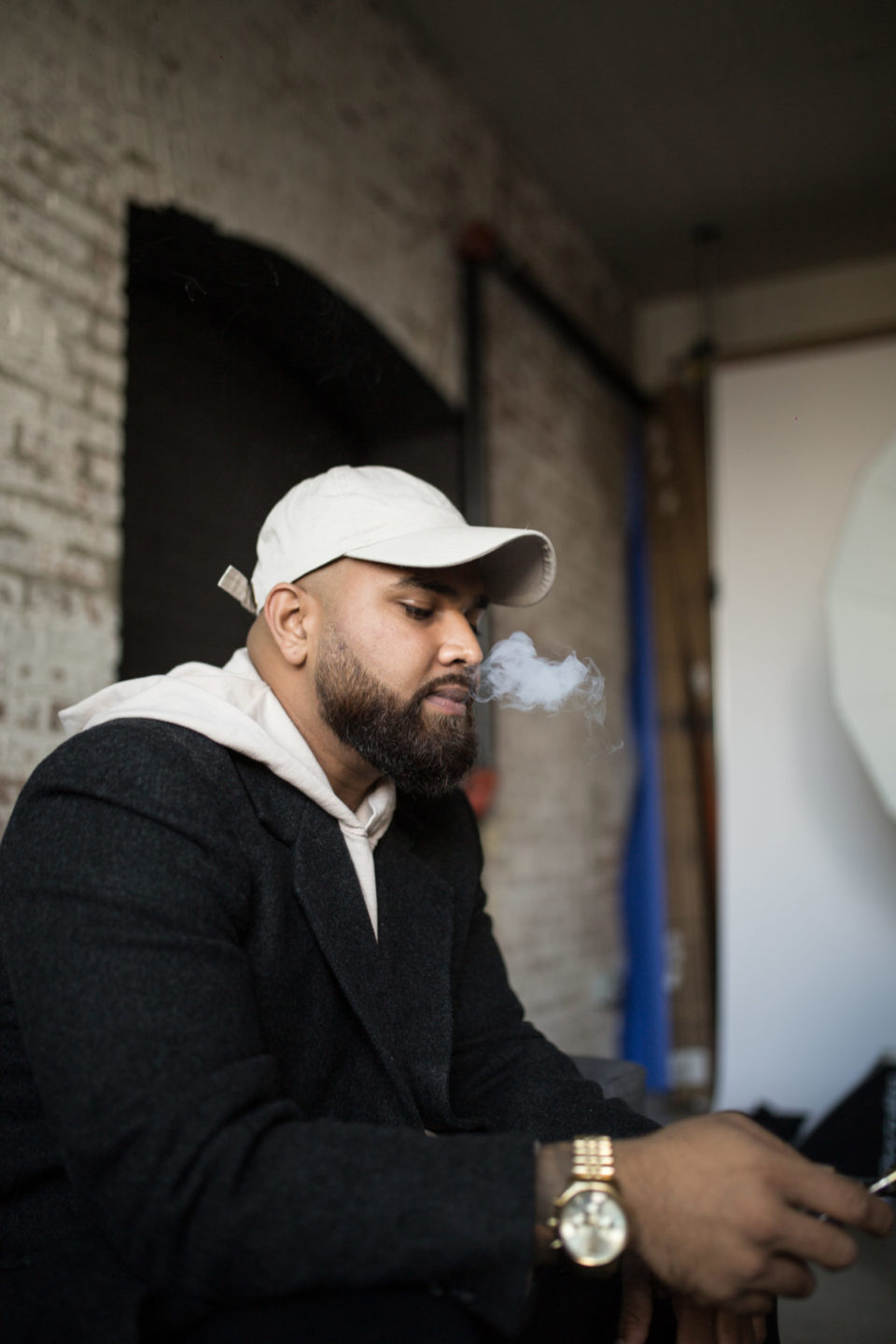 What are your names?
Nas and Teddy.
What do you guys do?
We're the owners of Palm Trees.
What is Palm Trees?
Palm Trees is a company that's more focused on the tranquility and relaxation of people these days. The East coast can be a very stressful place. We're just focused on tranquility and relaxation, and really spreading the knowledge of CBD because people don't know what CBD is.
What is CBD?
CBD is Cannabidiol. It's part of two components of marijuana, THC and CBD being the two major ones. THC is the psychoactive component that gets everybody high. CBD is the other compound that gives you other side effects, like the munchies or helps with your anxiety, gets you relaxed, gets you focused. Full spectrum hemp oil is what we derive it from. Cancels out all the THC and basically gives you 60% to 70% CBD, which for some people who don't want to feel head high, that can give some other side effects.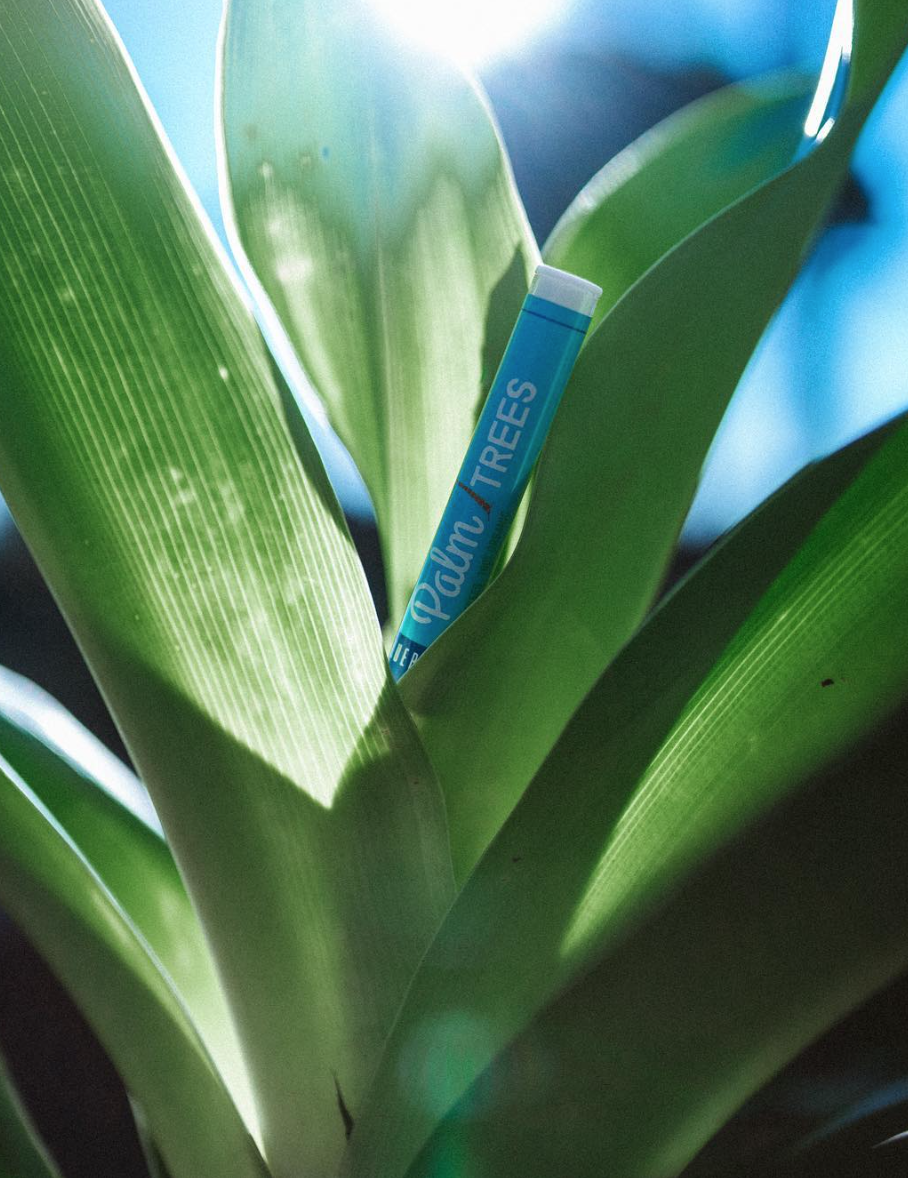 So it's legal?
It's legal in all 50 states. Our formulation of CBD is under .03% of THC, which is federally the legal limit. We're good, our product is 100%. A lot of people ask if they would test positive for THC if they smoke this, and the answer is no. You won't test positive for THC unless you're overusing it and smoking it recreationally. You can use three puffs, three times daily and you'll get all of the benefits of medical marijuana without being high.
What if I don't want the munchies? Is there a difference in the strains you sell?
Yes. There's a difference in terpenes, the flavoring, and the taste but it does increase appetite. It's not really focused on that. The major thing is feeling relaxed, stress-free, and having a clear mind. You'll feel more at ease and calm. You can be more observant and laid back, just watching everything around you.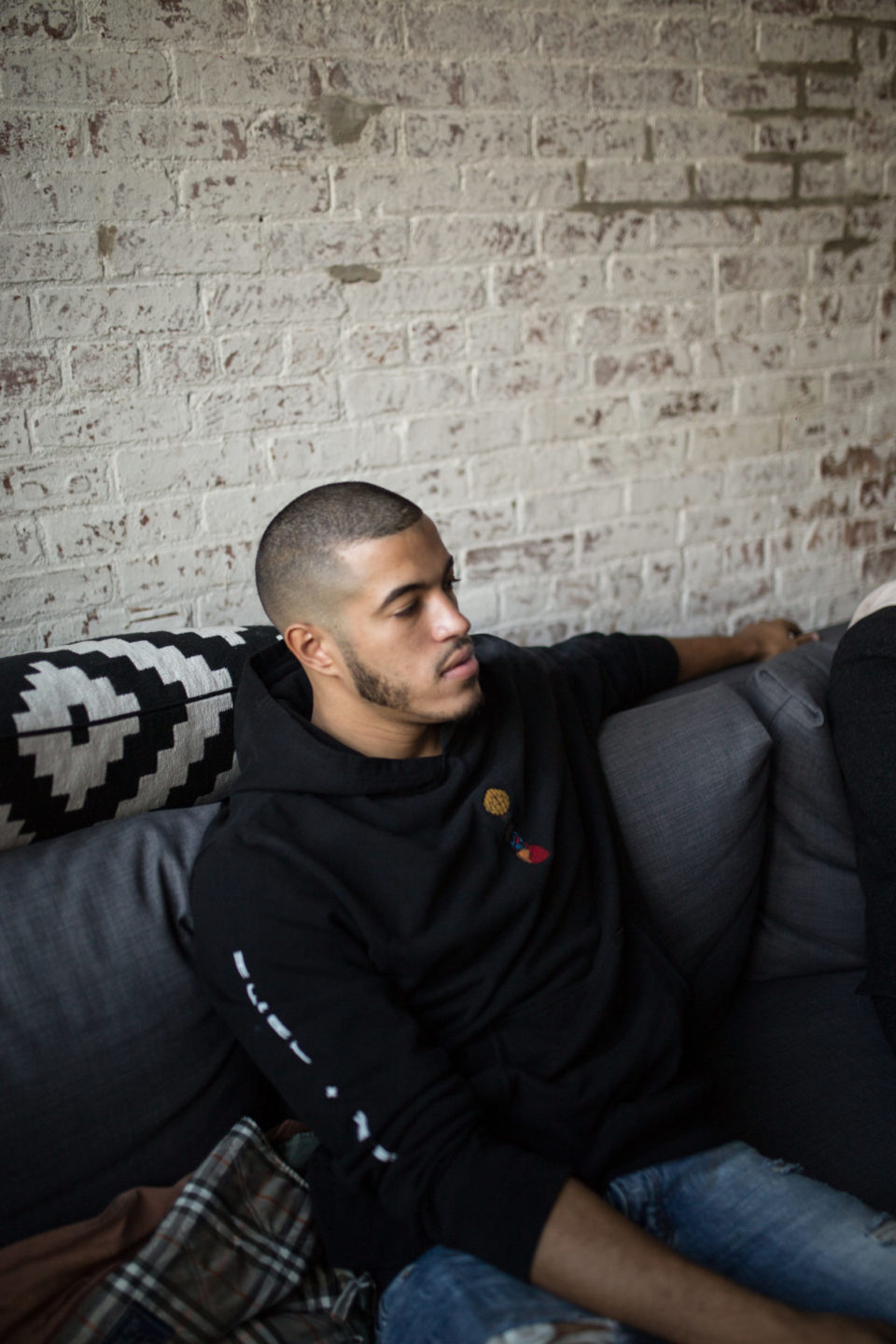 How did you guys get into this?
We went to California back in May. We also do AirBnB, so we were checking out some units back in California. The cannabis lifestyle over there is crazy. You automatically gravitate towards it, and being from the East coast, we know it's illegal here. We found the compound CBD and realized it had all the health benefits of cannabis without the THC, and we wanted to bring the knowledge. I don't think your every day person would know what CBD is. At Palm Trees, we're trying to teach people.
It's like a natural antidepressant.
Yes, and it's anti-anxiety.
Weed helps me, but I can't be stoned all day.
With this, you won't be stoned at all. You'll just be chill.
What if you want this for sleep or for energy?
I guess it depends on dosage. If you know you're trying to use this to go to sleep, you should use your two doses around nighttime. The recommended daily dosage is three puffs, three times a day. If you're using it for medical purposes, you should dose according to your needs. But if you're just smoking two puffs a day, you won't feel sleepy.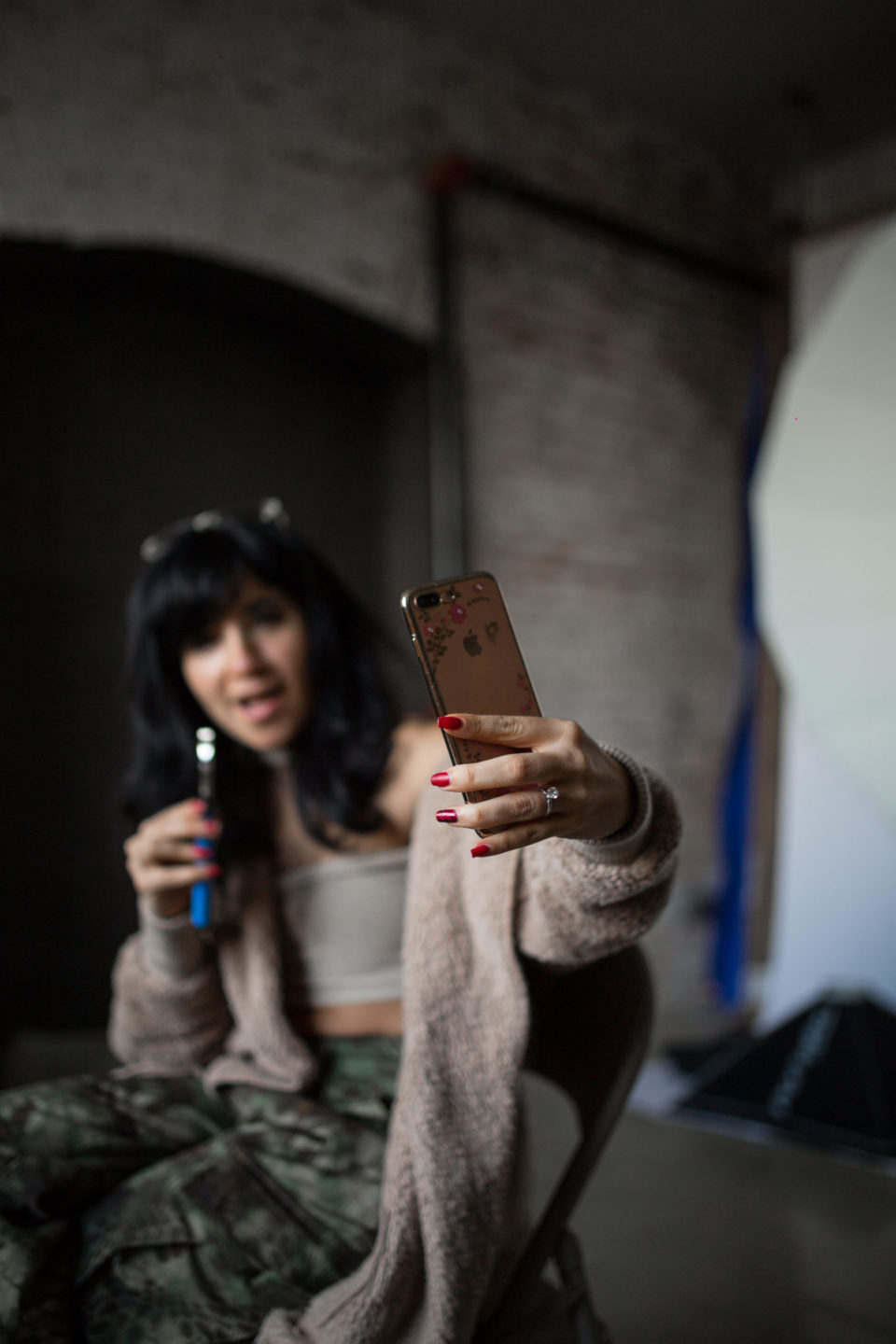 Do you guys smoke weed, too?
Yes, we're cannabis enthusiasts.
How do you guys determine whether you want to smoke weed or smoke CBD?
If I have a long day ahead of me, I can't really be high because I'm not able to function as much, so I like to smoke my CBD throughout the day to keep me focused and keep me on edge with everything I'm doing. Compared to smoking marijuana at night when I'm done with my day and I just want to lay on my couch.
That's amazing. You know, there was an election recently and Phil Murphy is the governor of New Jersey. Everyone's talking about how weed will become legal in New Jersey. What do you think about that, and how would it affect your business?
Palm Trees thinks it's awesome. We're all for the legalization of cannabis throughout all of the states. For our business, CBD is a molecule that works directly with THC and balances it out. The greater the THC market is, the greater the CBD market. We're all for it.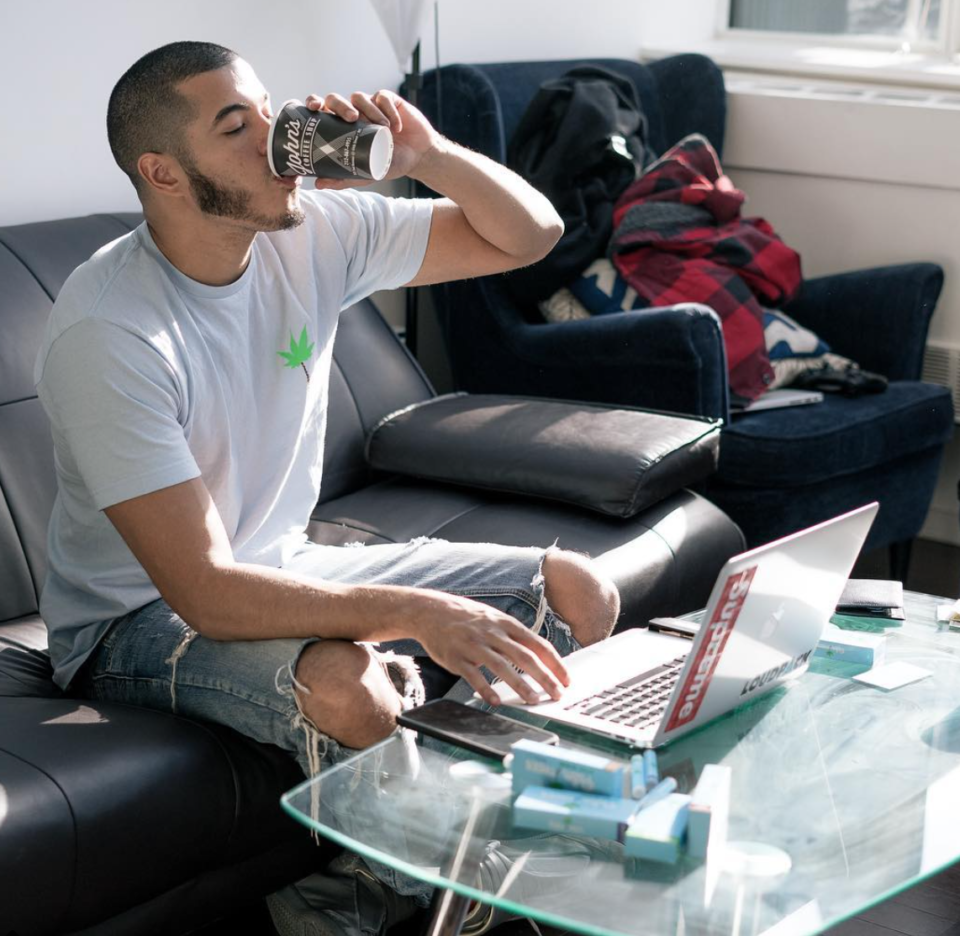 Are you guys going to expand to provide products with THC?
Since it's still illegal in the East Coast, we're trying to stick with CBD but we're open to possibilities in the near future when that time comes.
Where can people find your products?
In New Jersey, we direct people to Aladdin Glass & Vape shops. They carry all of our products right now. There are 7 locations in New Jersey, but in the future, you should see a spike in every smoke shop we're reaching out to. We could expect around 50 stores holding our products in the area.
Where is your home base?
Midtown Manhattan, on 46th and 2nd. We can also be found at ourpalmtrees.com and people can order online.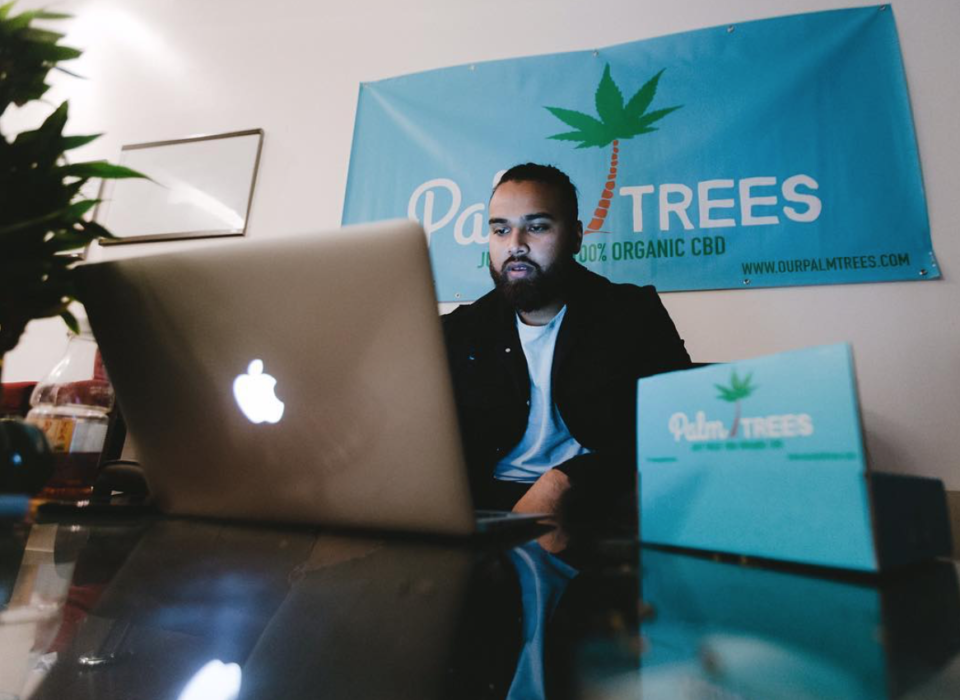 I feel like this is a game changer! I didn't know about this.
A lot of people don't. We're actually the first premier brand in NYC to be doing it the way we're doing it, like teaching people about CBD and then giving it to them.
I know a few people who do CBD events with CBD-infused foods, but I haven't heard of the vapes.
That's our first product, but we're not solely doing vapes. We're doing balms, beverages, oral sprays, disposable vapes… there's a lot more.
So you guys just started this?
We just talked about it back in May, and started around August/September.
And then you guys were at Terminal of Terror. I remember people liked your booth. There were a lot of people hanging out there. 
Yeah, they wanted to know what CBD is. I think the huge marijuana plant in our logo made everybody intrigued. We actually switched the logo so it's less controversial and people can separate the difference. We switched to a regular palm tree. We're trying to appeal to people who smoke and don't smoke, too. A lot of people will see the plant and hesitant.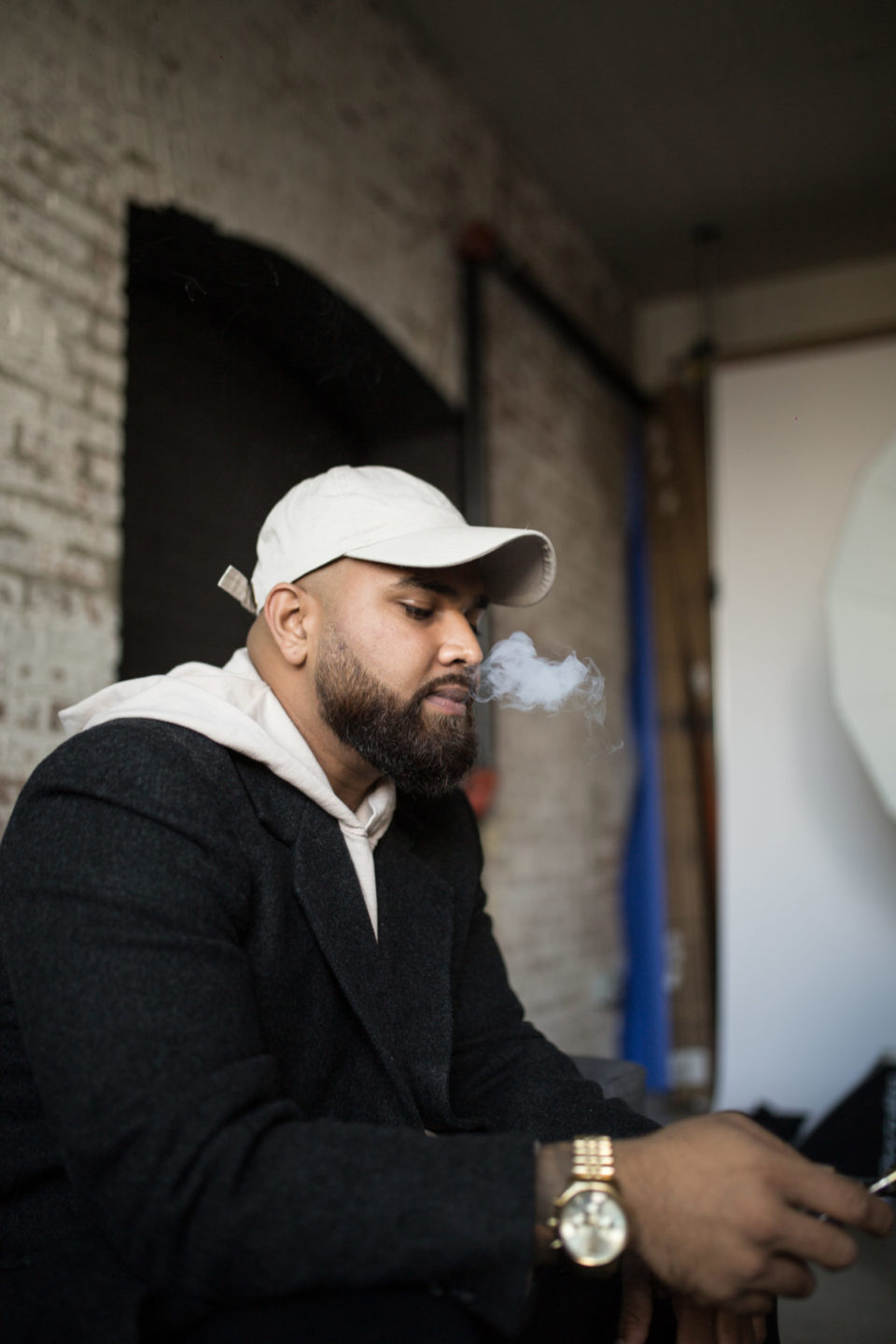 That's why it's a game changer, especially for people who don't want to smoke but have various ailments. 
CBD is perfect for Parkinson's, cancer, and all these other diseases. Anybody that has any questions about CBD can contact us, and our pamphlets includes a short and general explanation of what CBD does.
Any future events you have in mind, or any plans coming up?
We plan on being in a lot of events. Watch out for that Palm Trees logo. We want to help people understand what CBD is and help them differentiate what cannabis compared to CBD is. A big part of it is us being full spectrum, hemp-derived oils. It gives us the most potency, 60-70 percent, compared to our competitors who do 30-40 percent. It brings down the amount of THC found in the product because it's full spectrum hemp. CBD can be found within hemp and cannabis.
You guys had to do a lot of research for this.
Yes, tremendous amount of research. My (Nas) background was more on events and pharmacy, which is a weird combination. I went to pharmacy school, I went to LAU and studied pharmacy for a long time. I went to Manhattan and got sucked into the nightlife. When you mix them together, you get a field we're perfect for.
I (Teddy) have been in sales for about 12 years now. I'm 24, so I've been doing it since I was 12.
You guys are so young! How old are you?
Nas: 26.
Teddy: Since I was 12, I was selling my sister's Gucci stuff at flea markets trying to be able to get by. I've been working since I was young, and I've always been in sales commissions. I've known Nas since high school, and everything just fell into place.
It's like you guys were meant to do this.
I think I wake up a lot of mornings and look at my life and think, "Wow, that's why everything happened.
Everything happens for a reason. Now you're living for yourself. 
I feel like entrepreneurship is growing, and people are starting their own businesses now. Society has everybody set up to go to school for 12 years, go to college, get a degree, work a job for 30 years to get a pension when in reality, you can do everything for yourself and work for yourself. It comes to a point after a while where if you're sick, stuff needs to get done and you need to think about a team. When you get into these business ventures and bring everybody with you, now you're doing it for a community and that's your drive.
Any last words?
Look up CBD on Google, and let's all learn about it. We're trying to beat that stereotype. Everyone right now is trying to beat the stereotype that weed makes you lazy or it's a gateway drug.
There are so many misconceptions. 
It hits everybody differently, and it depends on what you're smoking. I think we're breaking that stereotype, and with recreational marijuana coming to New Jersey, there are only good things that can come.
You can find them on ourpalmtrees.com and follow them on Instagram.