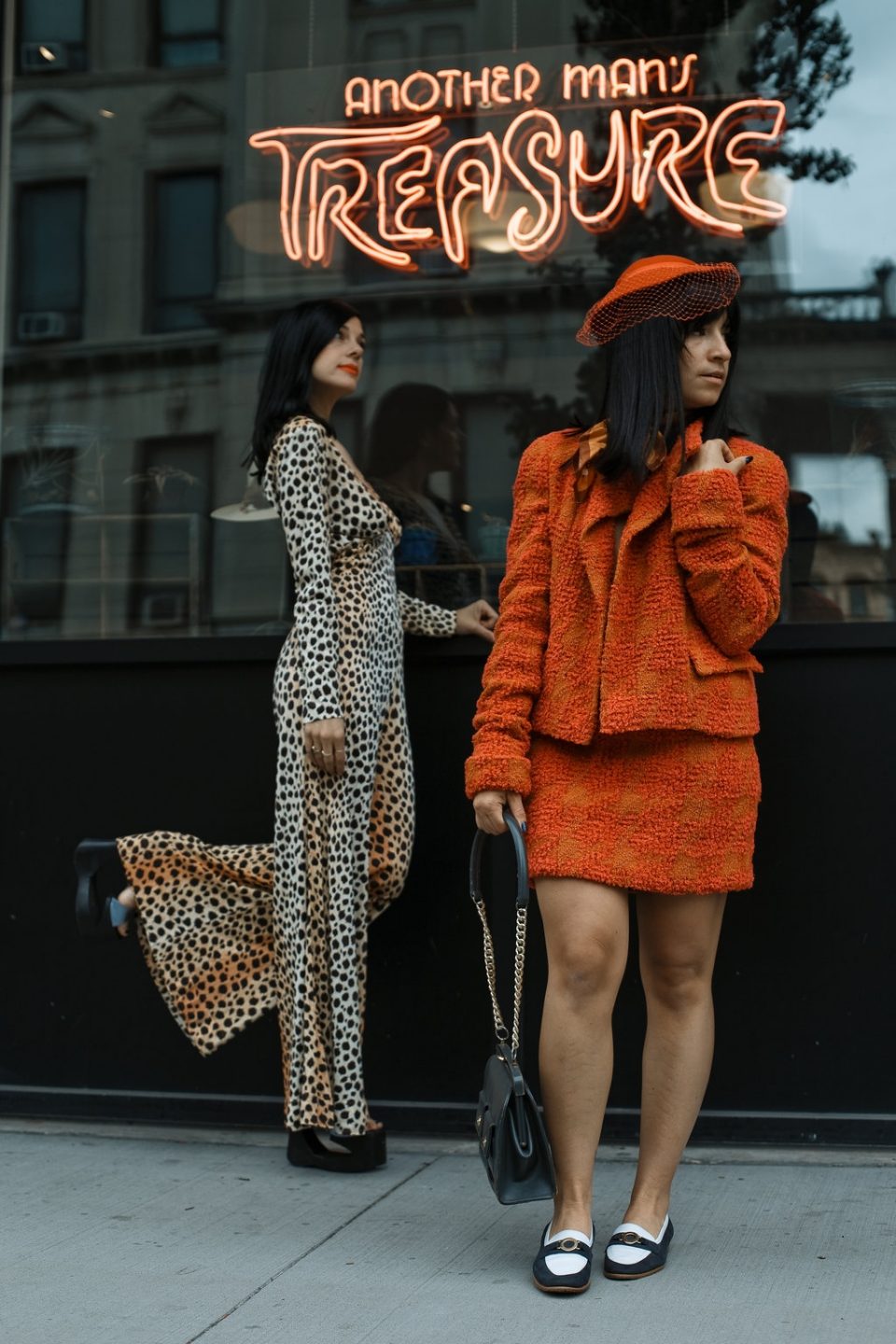 If you've been following ChicpeaJC for a while, it's no secret that Another Man's Treasure is one of my favorite places to shop. I've been buying my clothes there ever since I moved to Jersey City eight years ago. When I started blogging, visiting the shop became something part of my weekly habits (not very good for my wallet though). Two years ago, I dedicated a full two weeks to the store. Now that they've moved to a new location, it was time for us to reunite. I'm great friends with the AMT vintage family and mommy boss, Meika. When we were thinking about concepts for this post, we thought it would be fun to recreate modern everyday looks using vintage pieces.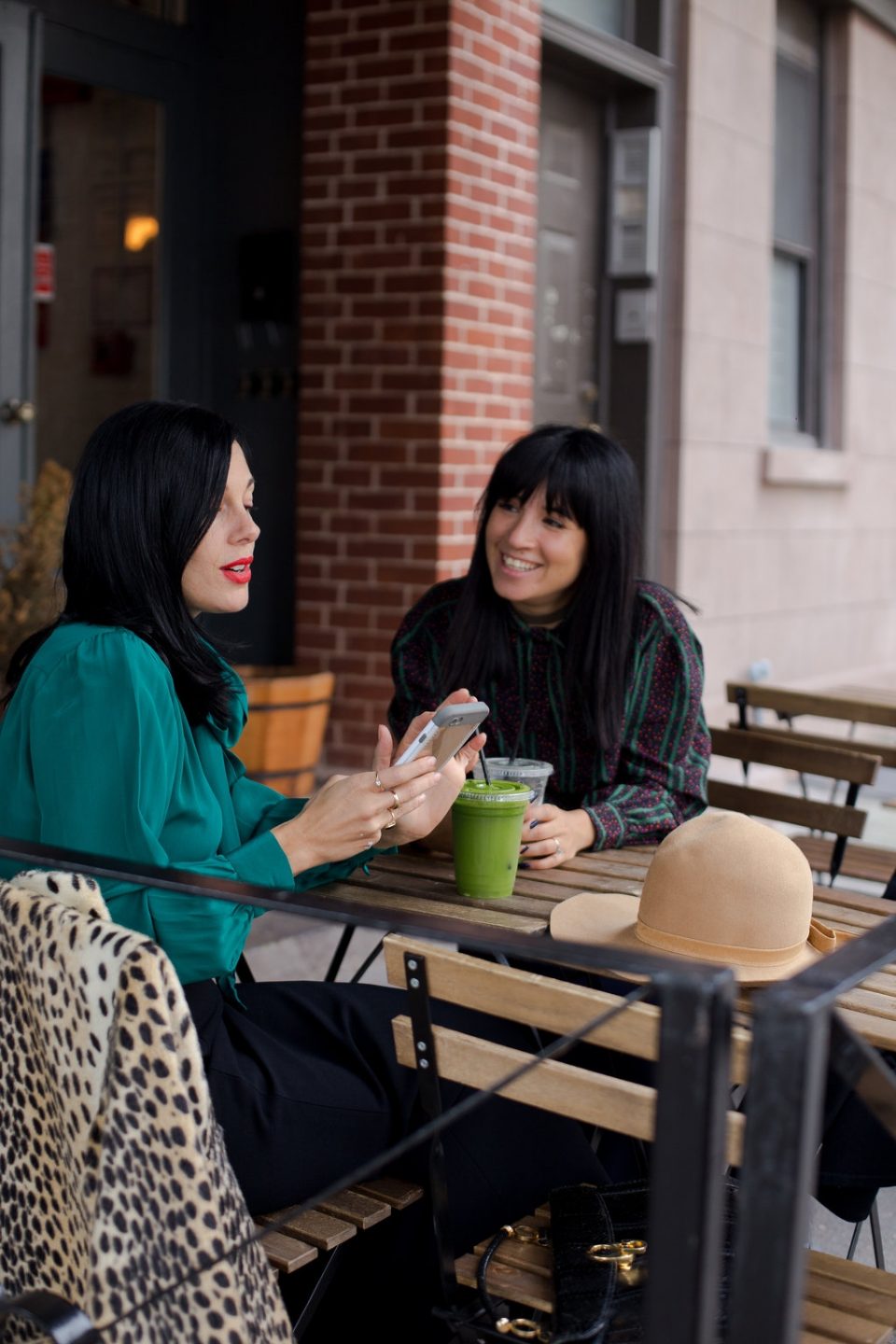 The Chic Professional
When I was in the corporate world, I hated wearing the basic white button up shirt and slacks. It was sometimes challenging being fabulous in the typical work outfits. It's no secret that when you look good, you feel good. I loved these chic professional outfits Meika put together! These looks are great for every day, and you can go out for drinks with the girls right after. The heels were also super comfortable! I regret not buying a pair.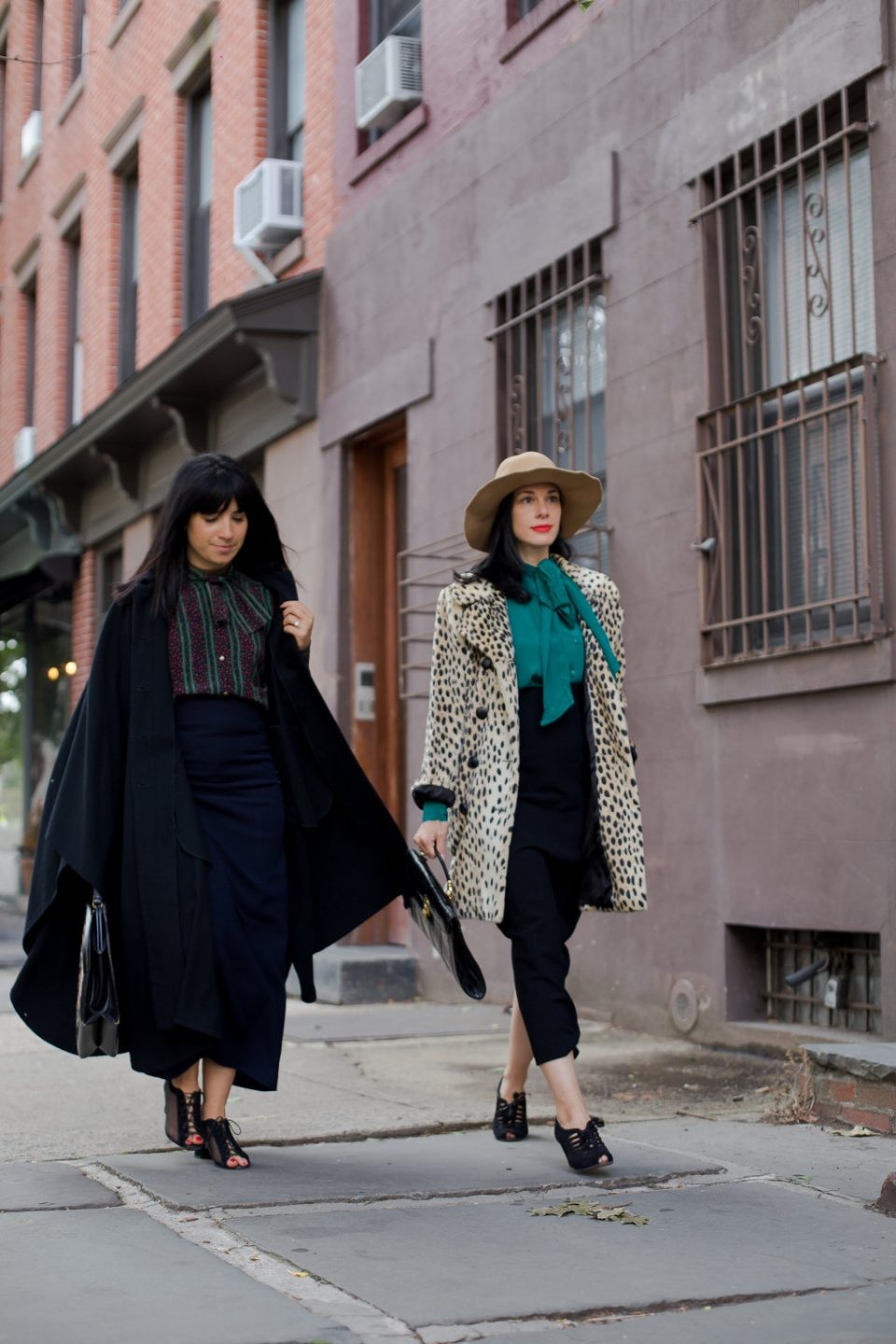 Meika, what are we wearing?
I am wearing a 1980's 'Donna Karan' midi skirt, 1970's teal silk bow blouse, 1950's leopard print faux fur coat, 1970's wool floppy hat, 1940's black velvet shoes with cutaway detail, and a 1950's black snakeskin purse.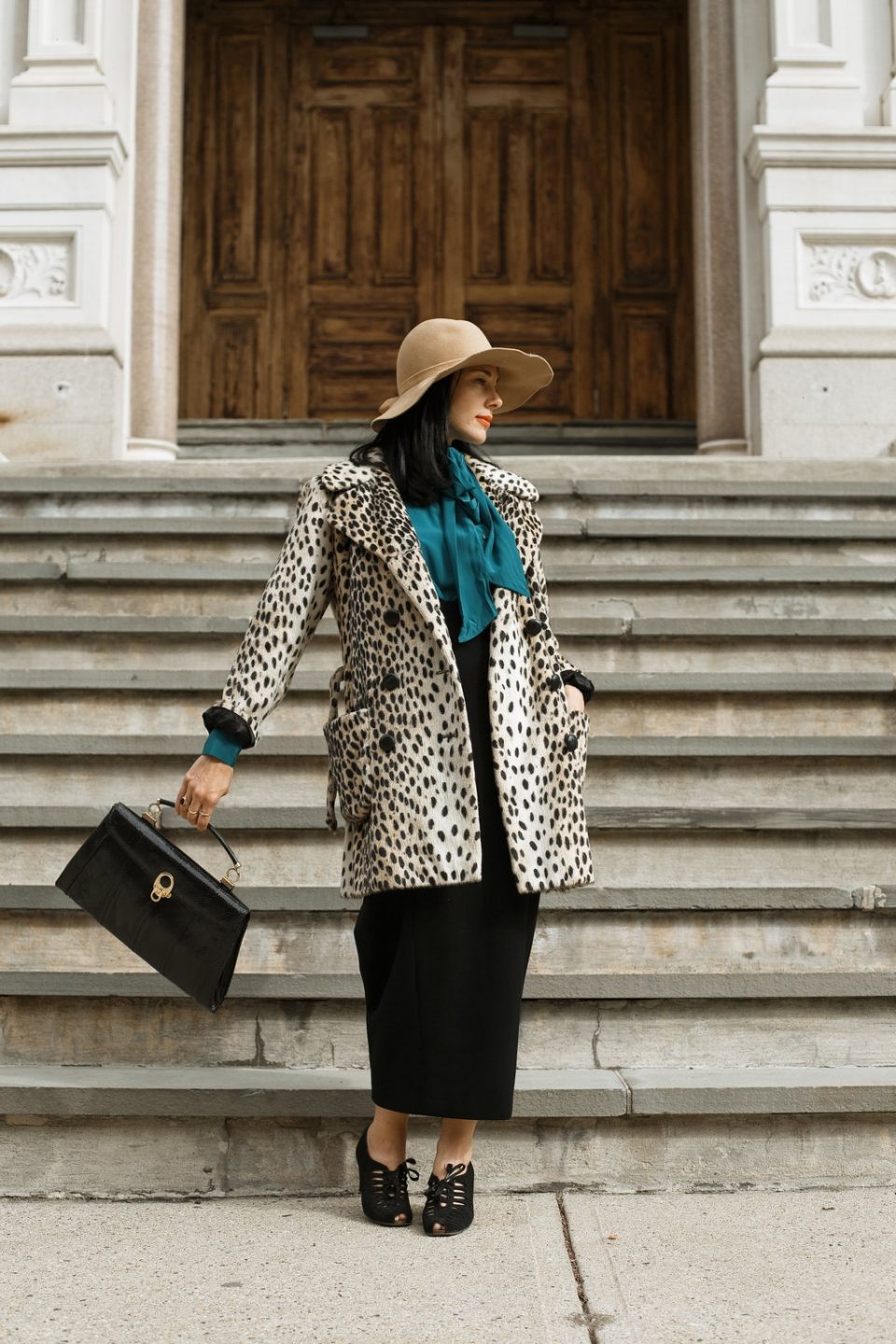 You are wearing a 1980's 'Donna Karan' navy midi skirt, 1970's 'Pauline Trigere' silk bow blouse, 1980's black mesh wedge shoes, 1970's 'Albert Nipon' black wool cape, and a 1950's oversized tapestry handbag.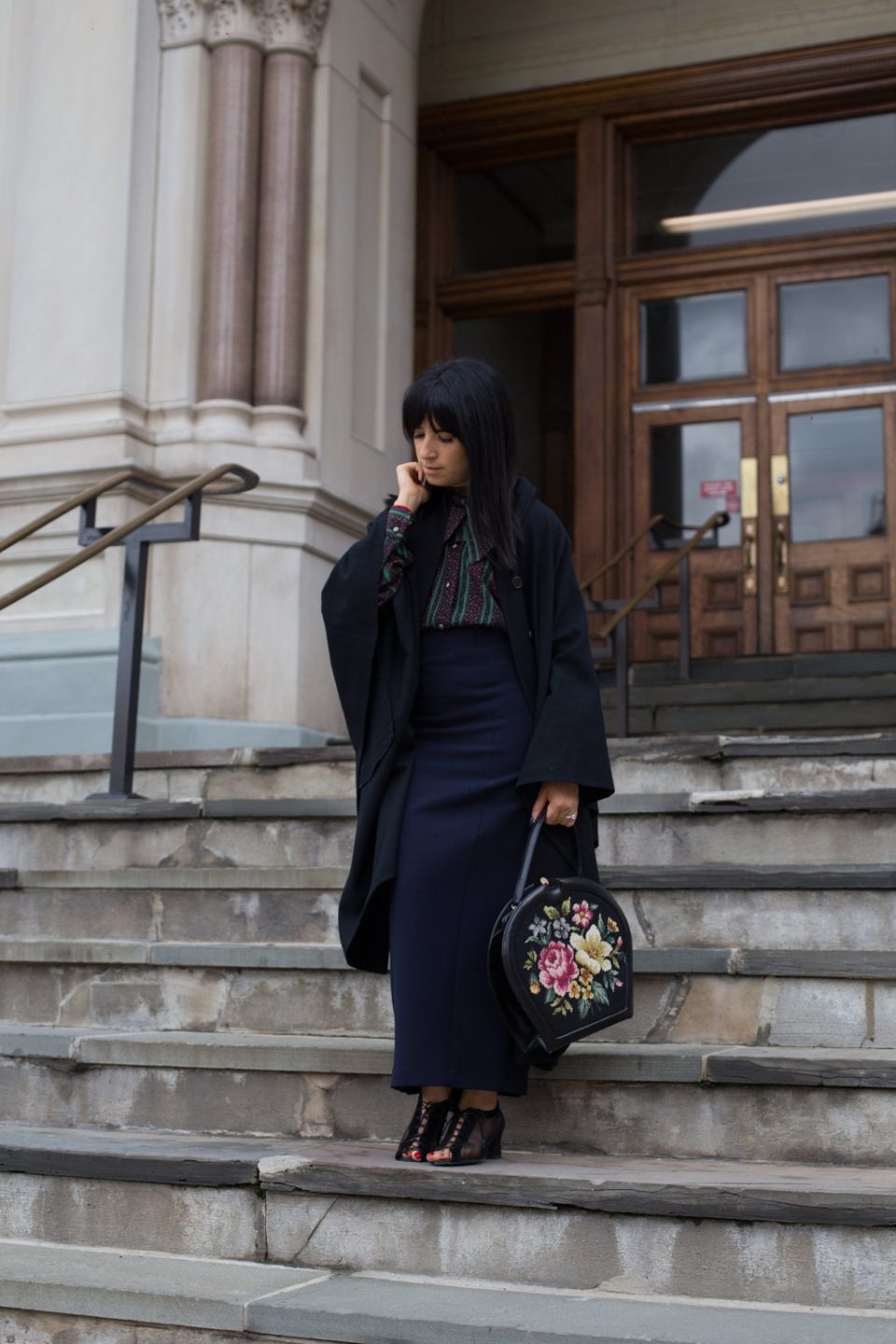 Street Wear 
You don't need to buy new clothes to achieve that chill, every day streetwear look. Another Man's Treasure has so many vintage rocker tees, army jackets, and jeans at a fraction of the price from other well-known retailers.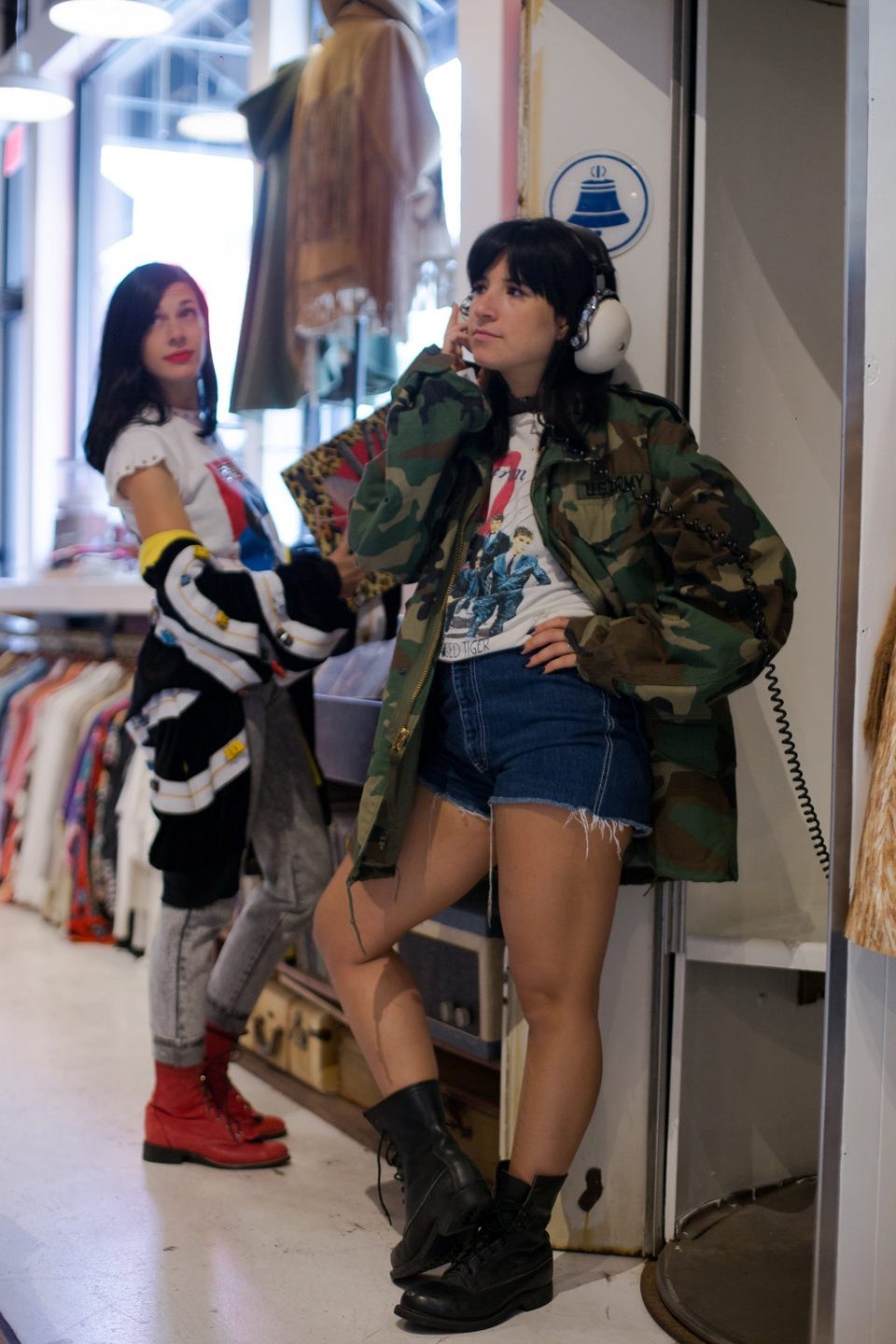 Meika, what are we wearing? 
I am wearing 1980's black stonewash jeans, 1980's red 'Justin' lace up boots, 1980's rhinestoned CULTURE CLUB tee, and a 1980's 'Bonnie Boerer' micro machine car track jacket.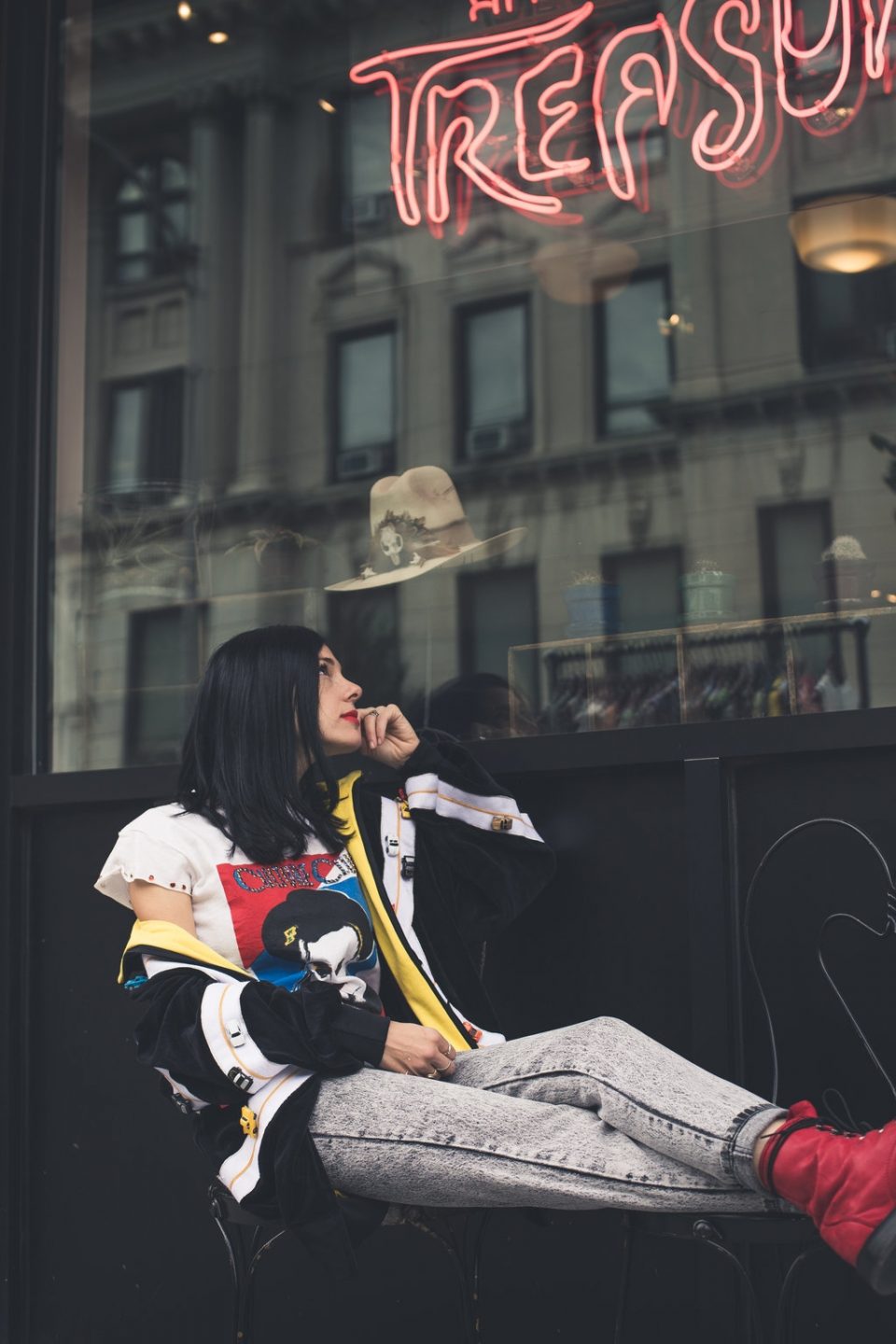 You are wearing 1980's 'LEVIS' cut off shorts, 1980's DURAN DURAN tee, 1980's camo army jacket, 1980's combat boots, and a 1970's PLAYBOY necklace.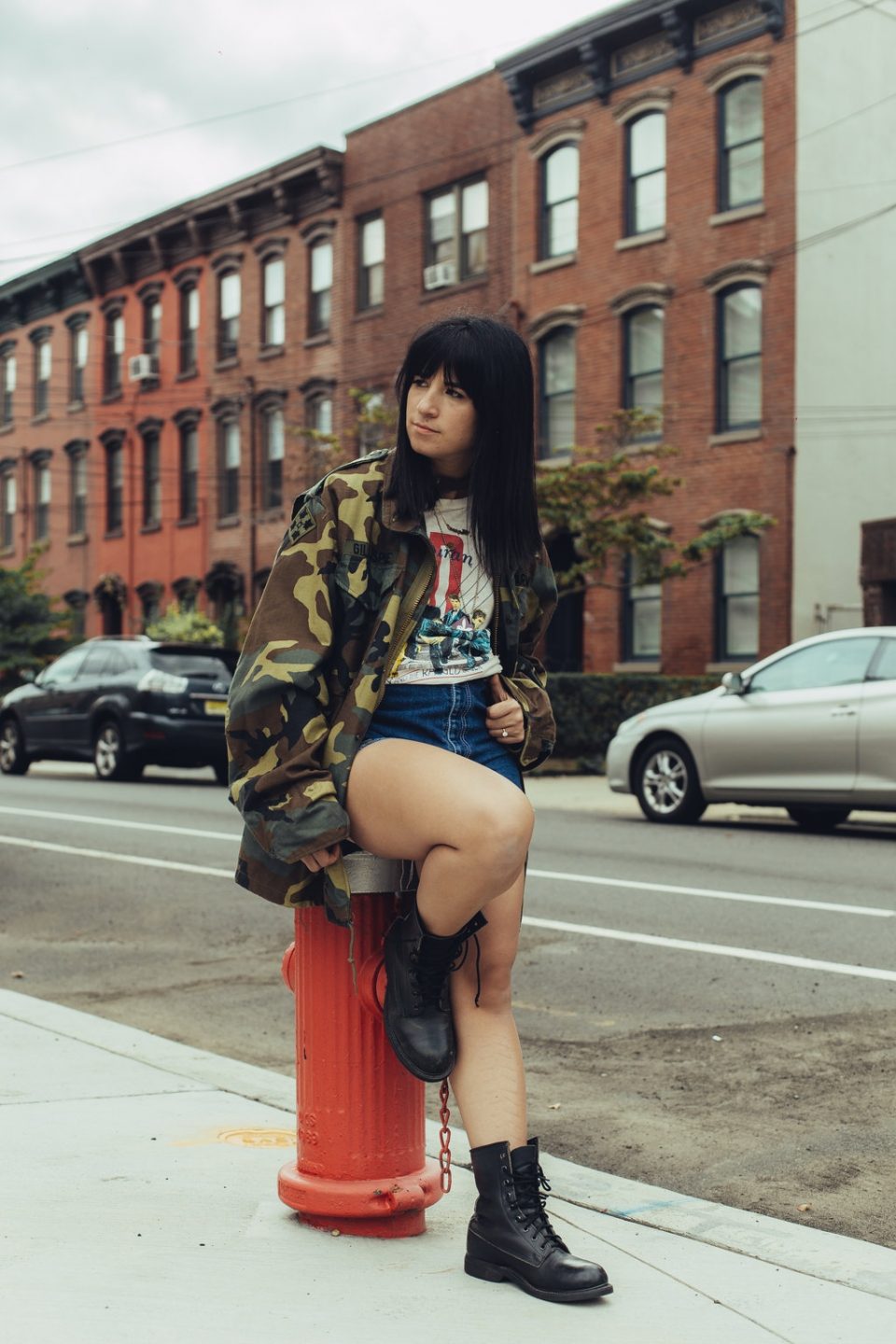 Mom On The Go
Meika and I are both fabulous moms, and we know how important comfort is when you are running after a 4-year-old! Meika came up with these super cute, easy looks any mom can pull off.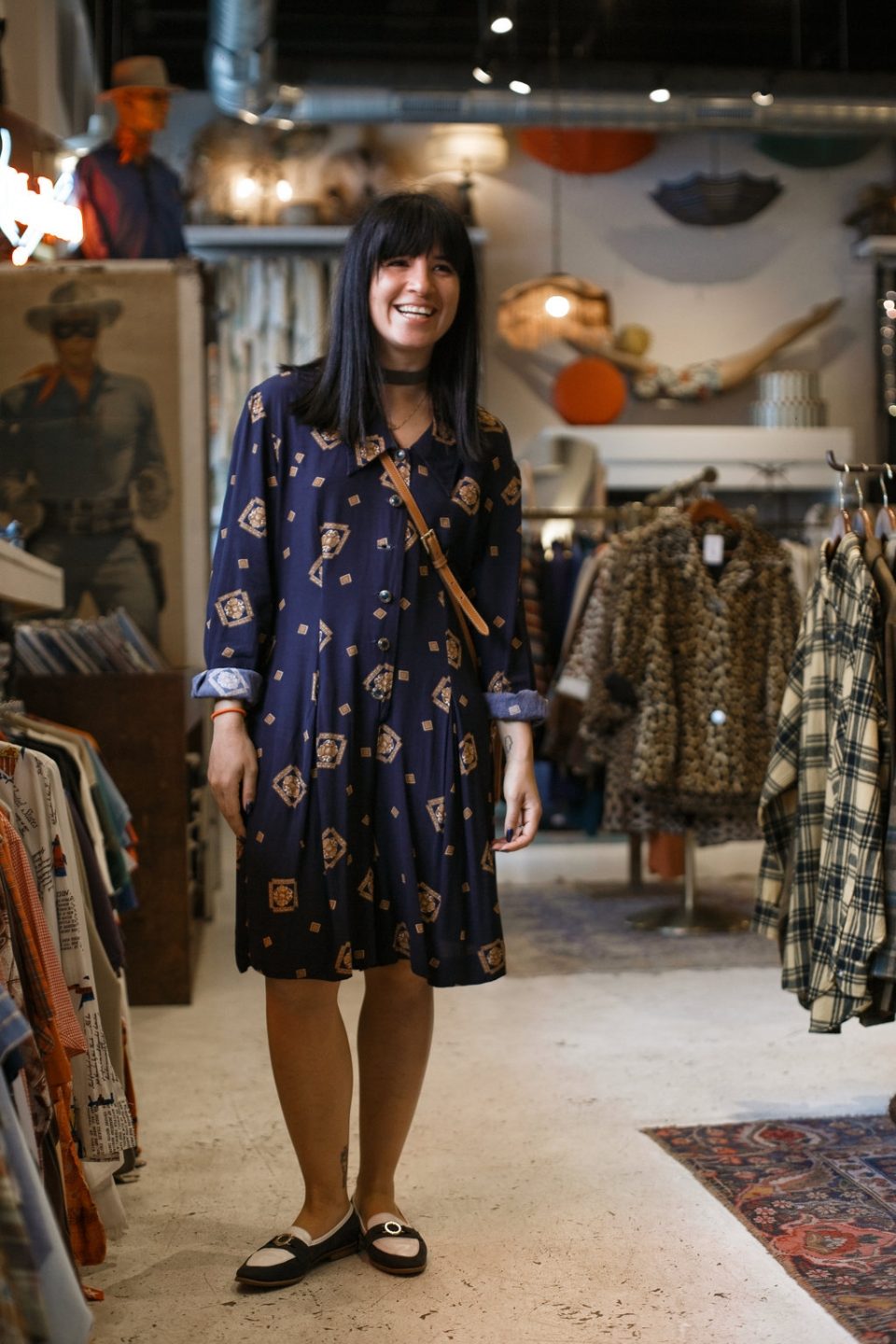 Meika, what are we wearing? 
I am wearing a 1970's Indian gauze boho top, 1970/80's 'LEVIS' denim jeans, 1980's brown leather buckle boots, and a 1980's Dooney & Bourke saddle bag. Holding up: AMT Vintage kids 1970's flight jumpsuit.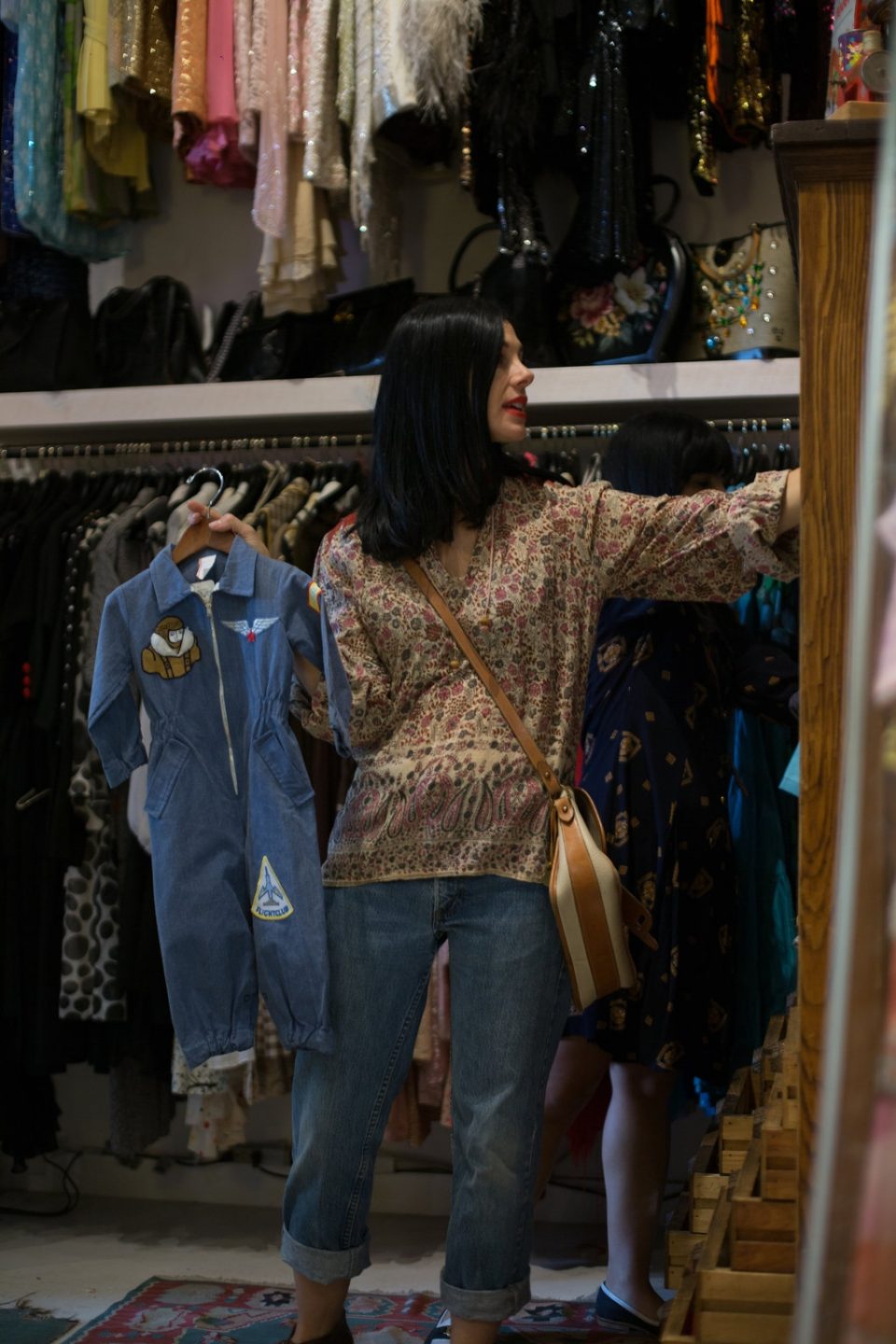 You are wearing a 1980's coat of arms print rayon romper, 1980's two-tone loafers, and a 1980's Dooney & Bourke purse.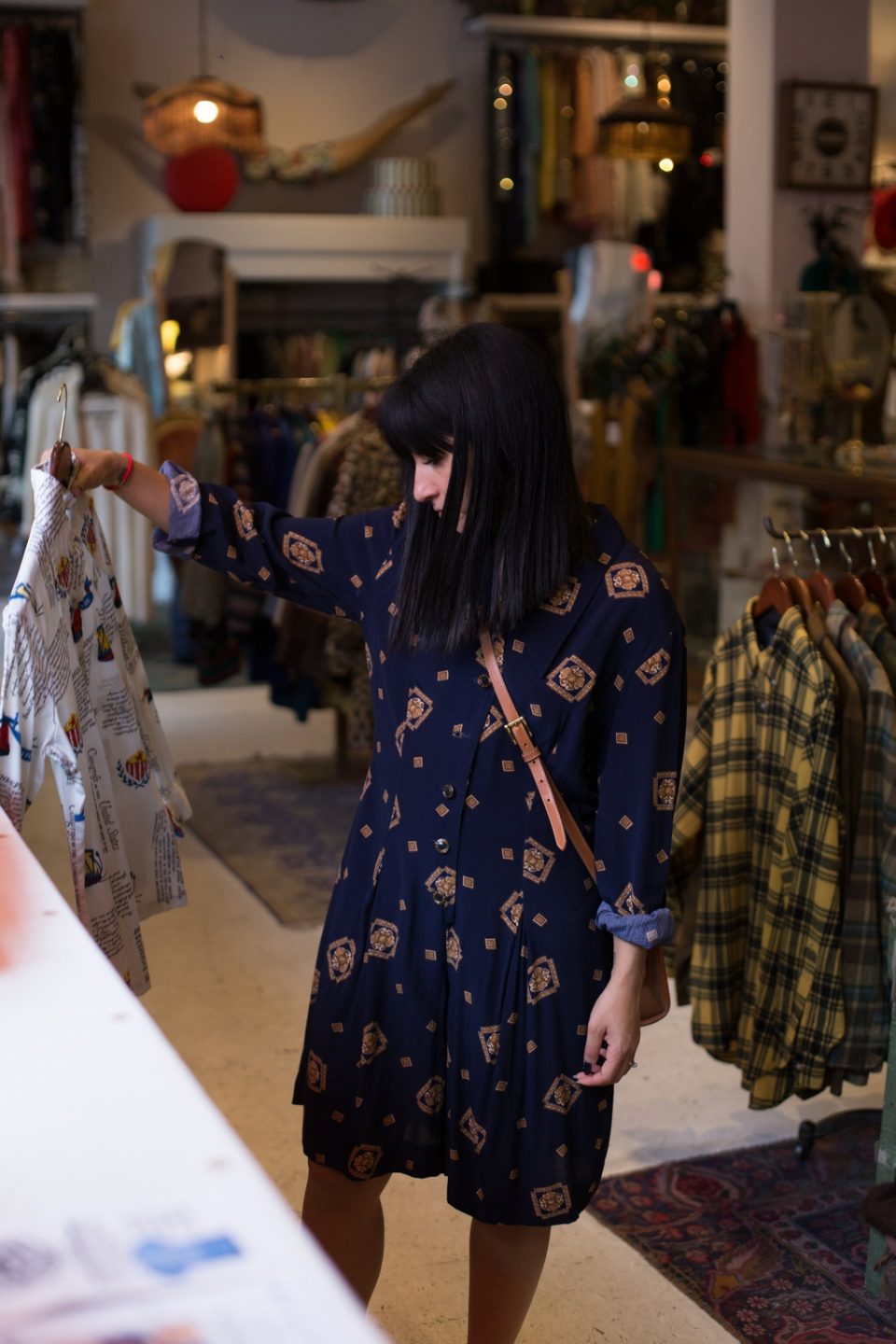 Red Carpet Look
Whether you have a special event to go to or want to go all out for date night, Another Man's Treasure has some great vintage gowns for you. You are almost guaranteed to look the most unique in the room and not have a "who wore it best" moment.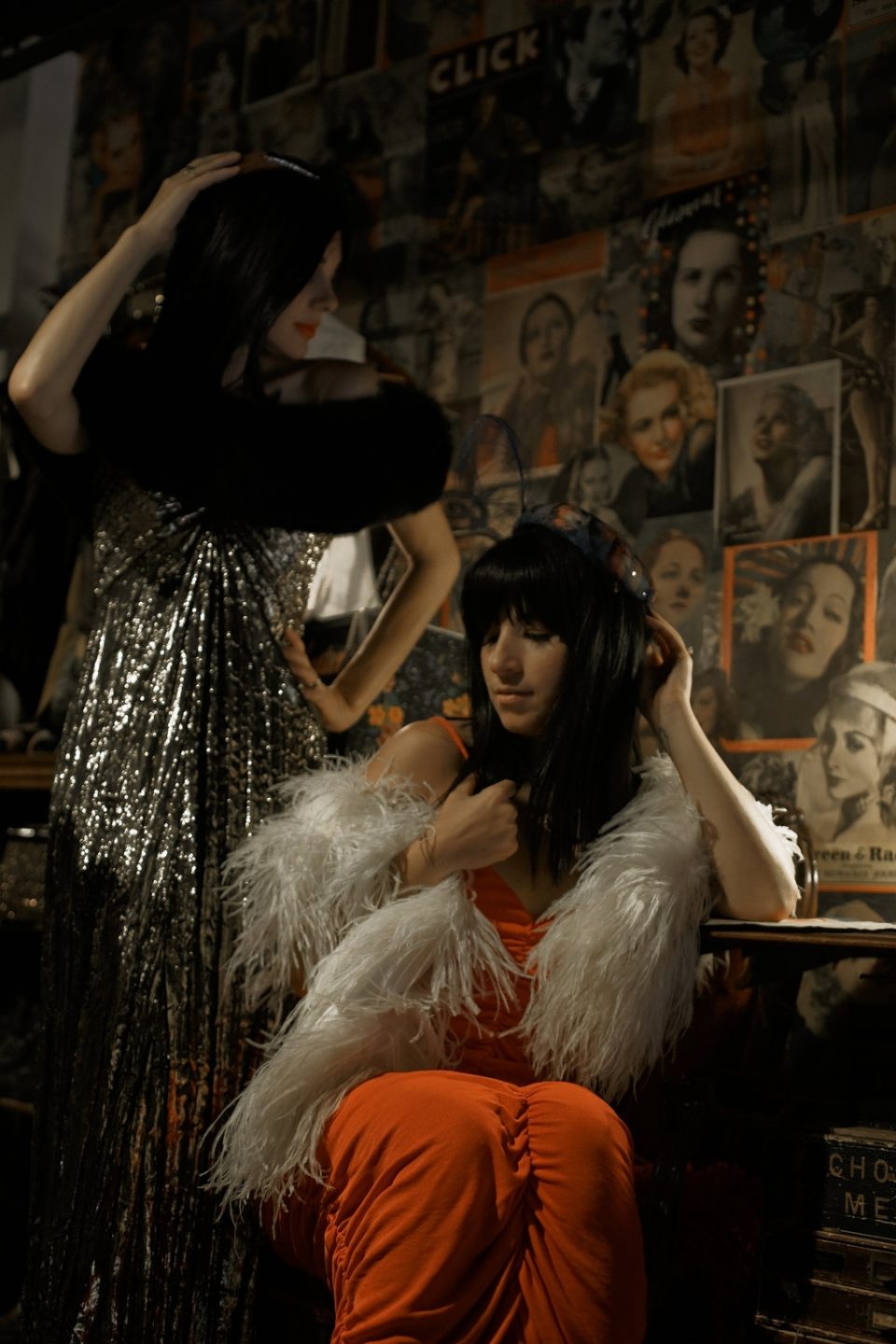 Meika, what are we wearing?
I am wearing a 1980's 'Bob Mackie' gold lame' gown with fur collar, 1980's 'DVF' gold rope heels, and a 1930's feather satin fascinator.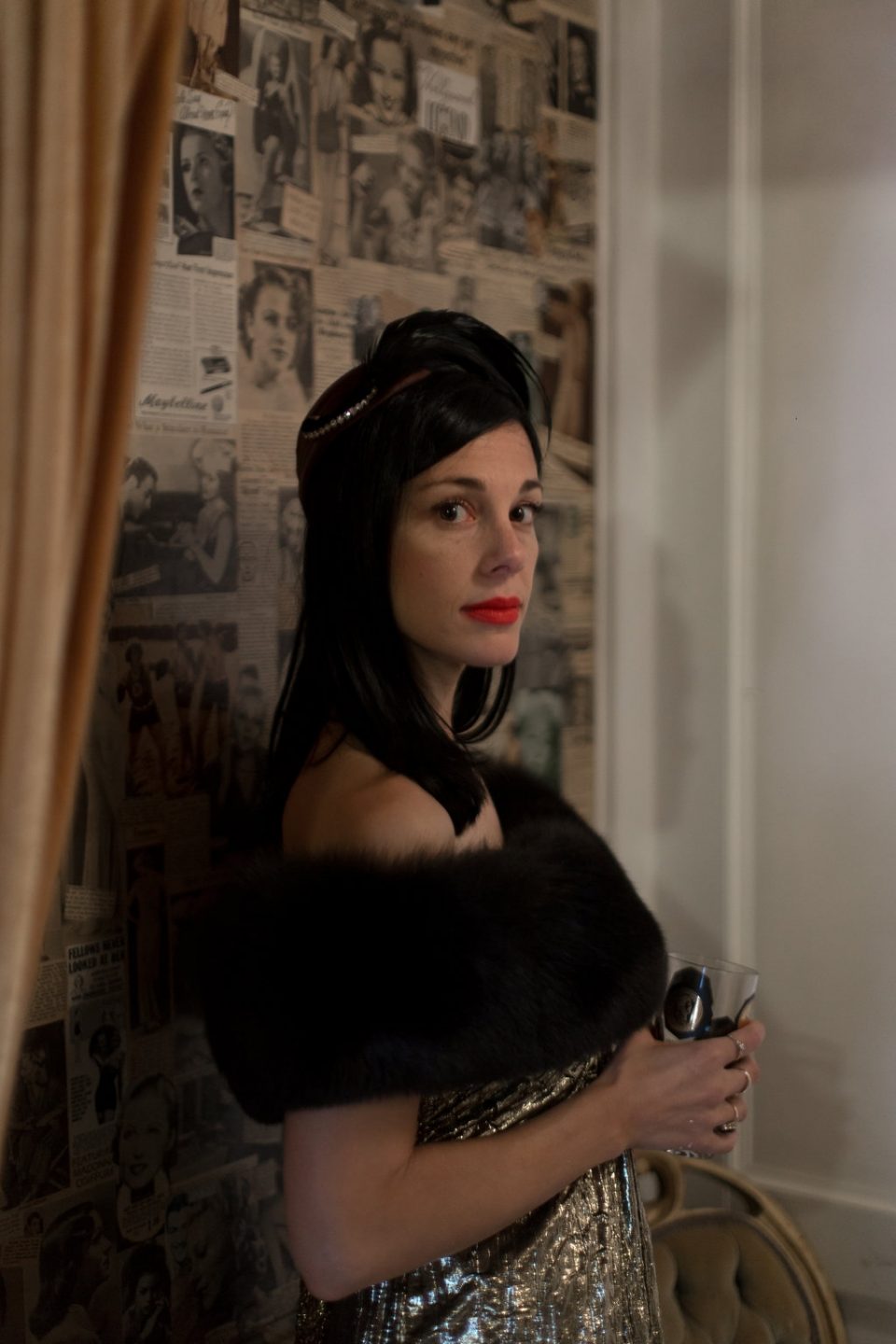 You are wearing a 1970's 'Radley of London' red rushed gown, 1990's black cutaway metallic platforms, a 1930's white ostrich feather stole, and a 1930's feather netted hat.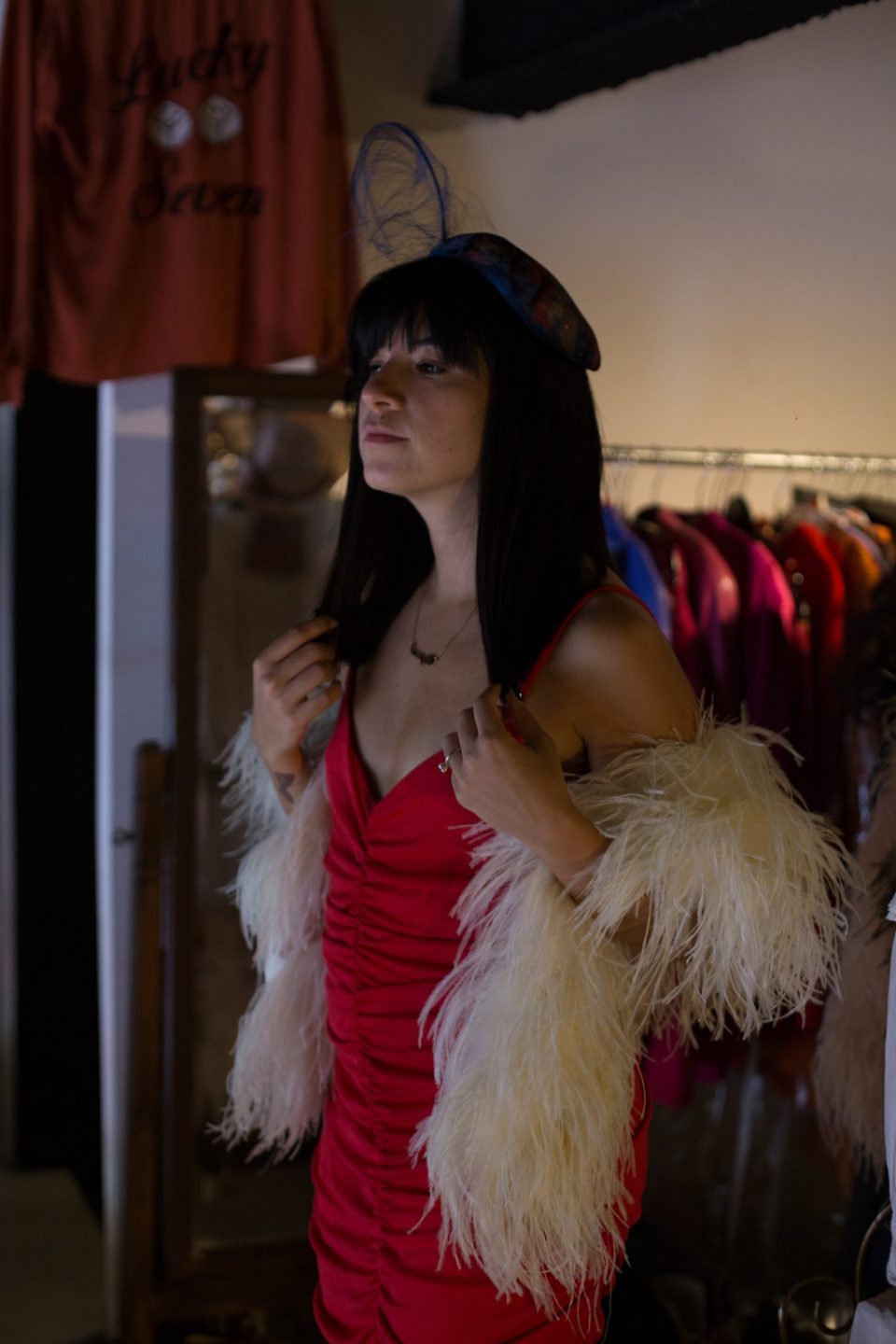 Vintage Lifestyles of the Rich & Famous
If you feel like splurging a little, AMT also has some amazing vintage designer outfits and accessories you can invest in.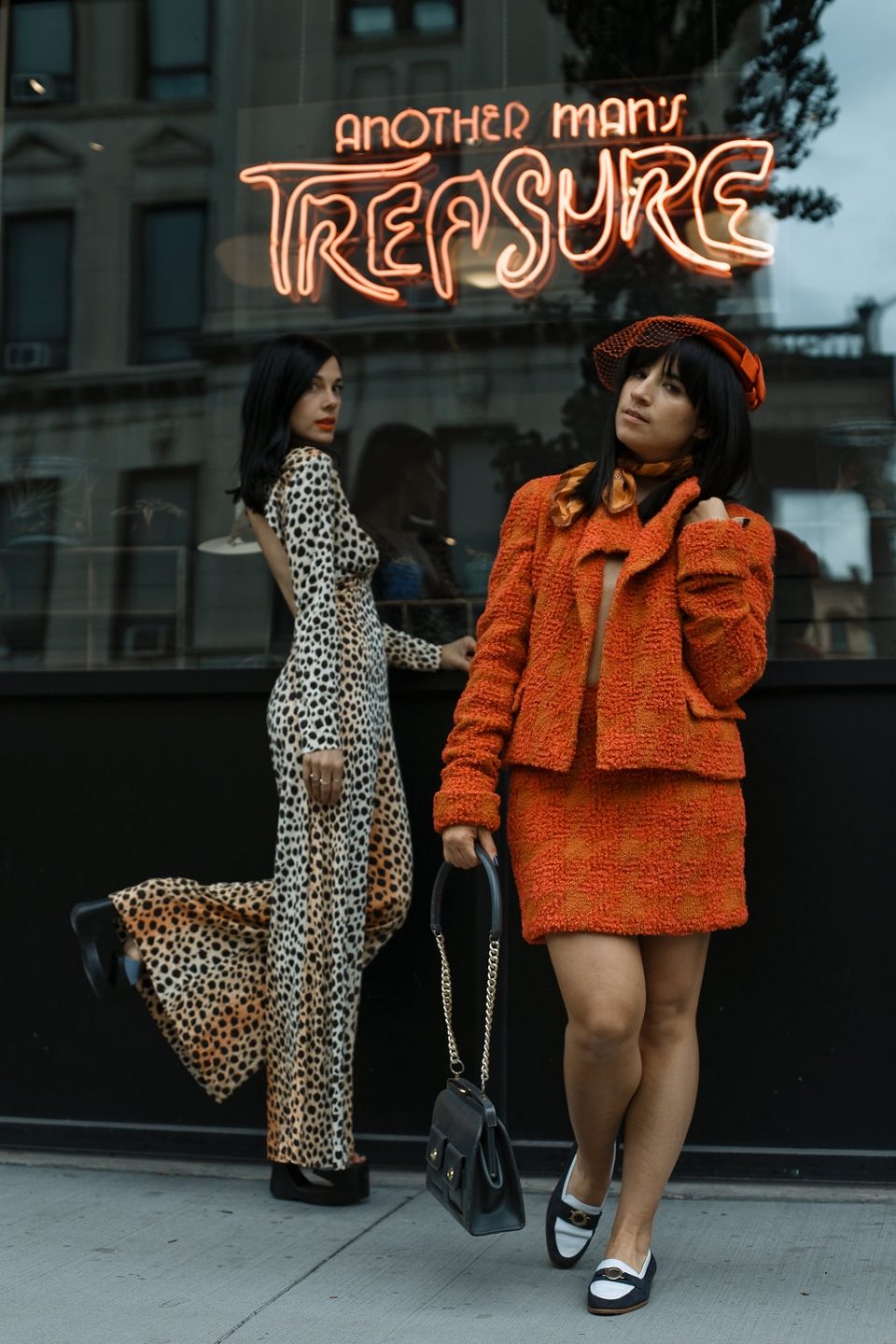 Meika, what are we wearing?
I am wearing a 1970's Cheetah print jumpsuit (previously owned by Debbie Harry of BLONDIE) and 1990's cutaway black metallic platforms.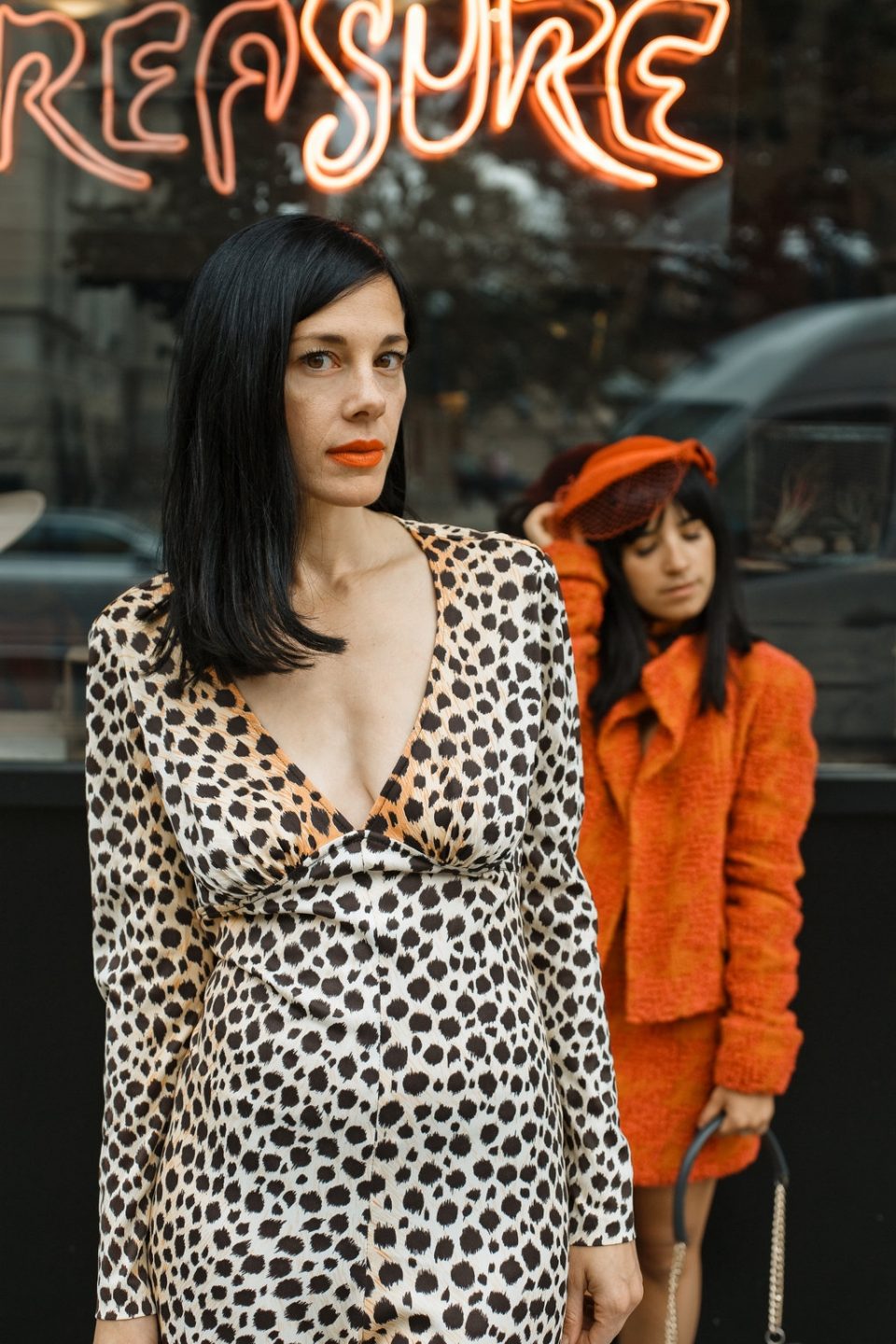 You are wearing a 1990's 'Chanel' tweed suit, 1980's red netted wool hat, 1960's gray leather purse with chain handle, and 1980's two-tone leather loafers.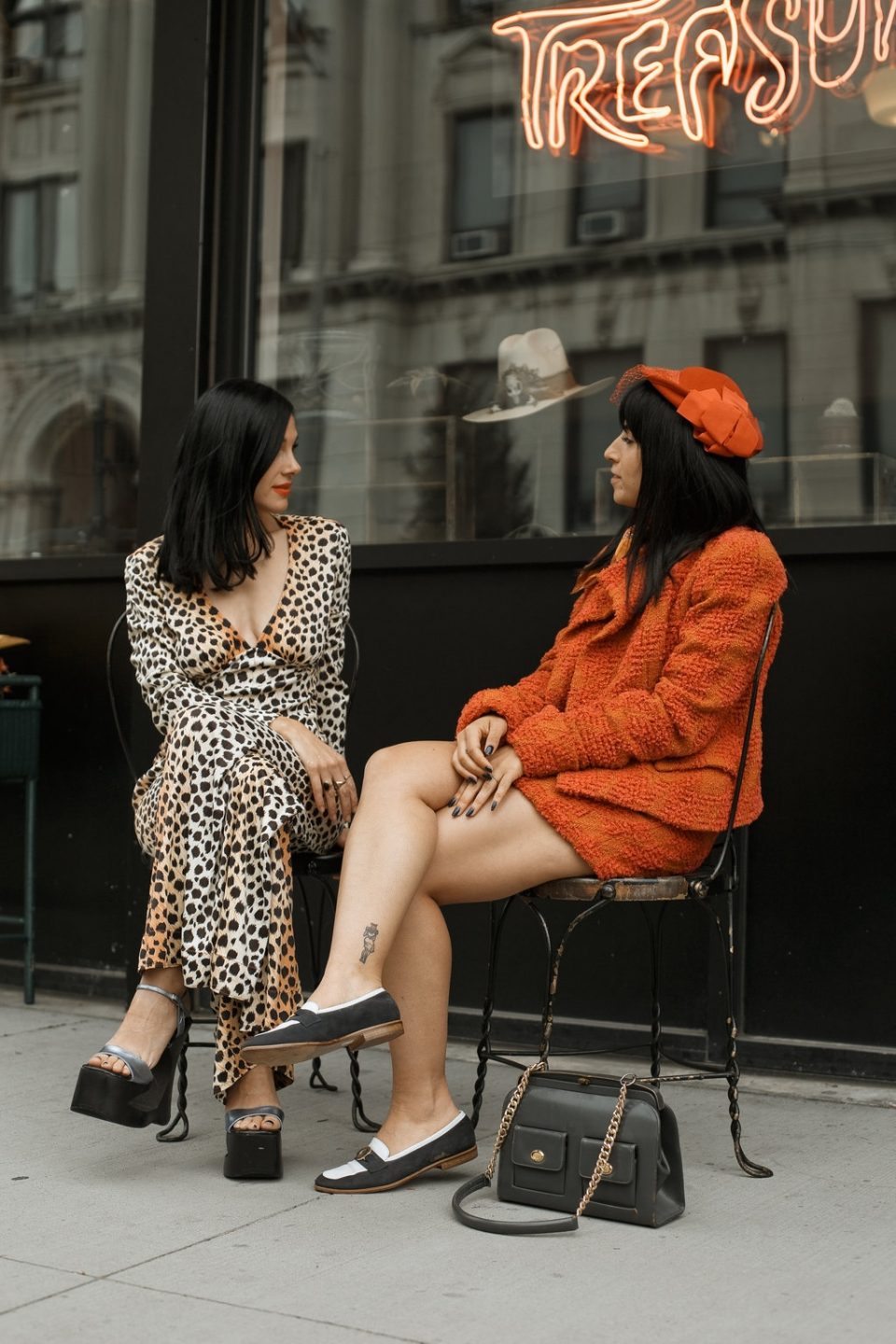 Check out Another Man's Treasure for all your vintage finds!
195 Montgomery Street