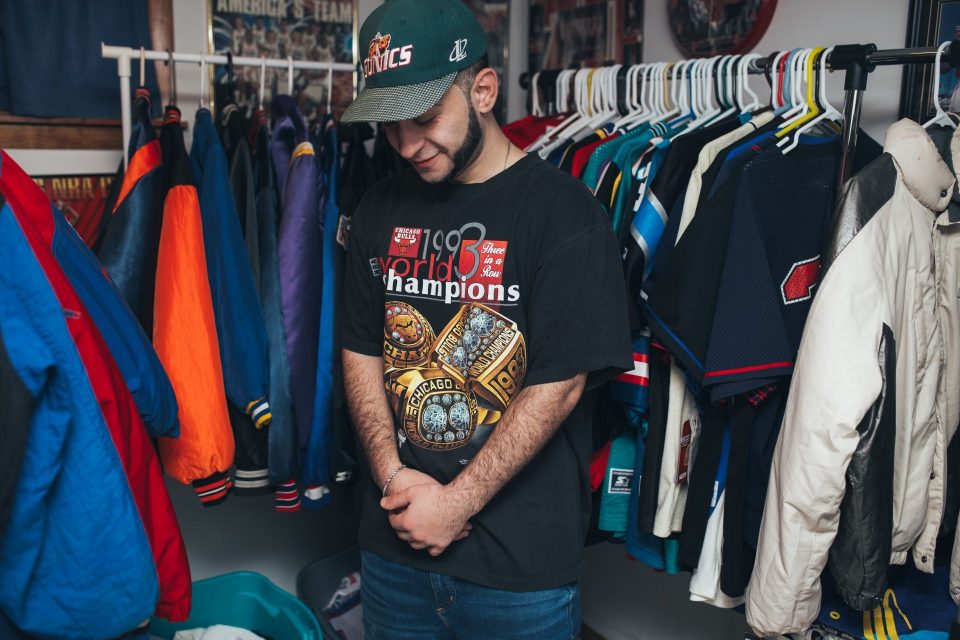 There is nothing like shopping for vintage. That feeling you get when you find something that no one else has, it becomes an addiction. You walk down the street and you know you are wearing something with history, a story, and it's an item that no one else has.
The vintage streetwear scene is booming with collectors. I know people who have closets full of fashions from the 80s and 90s. They have everything from jersey's, hats, jackets, and sneakers. One of a kind items that takes serious skill to find and know the value behind it.
Michael Contey is one of those people and is the brains behind MNM Vintage. Mike is a guy who had a passion for vintage streetwear and made it into a successful business. He buys and sells streetwear and it's all through word of mouth and Instagram.
Michael invited us to come check out his impressive closet and hear his story.
What's your name?
My name is Michael Contey.
And what do you do?
I am the owner of MNM Vintage Wear.
What does MNM stand for?
It really doesn't have a name. It was who I started with at the beginning and our initials. It just looked cool together.
It's a good name! What do you guys sell?
We have vintage clothing from the 80s and 90s, mainly sportswear and vintage hip-hop wear.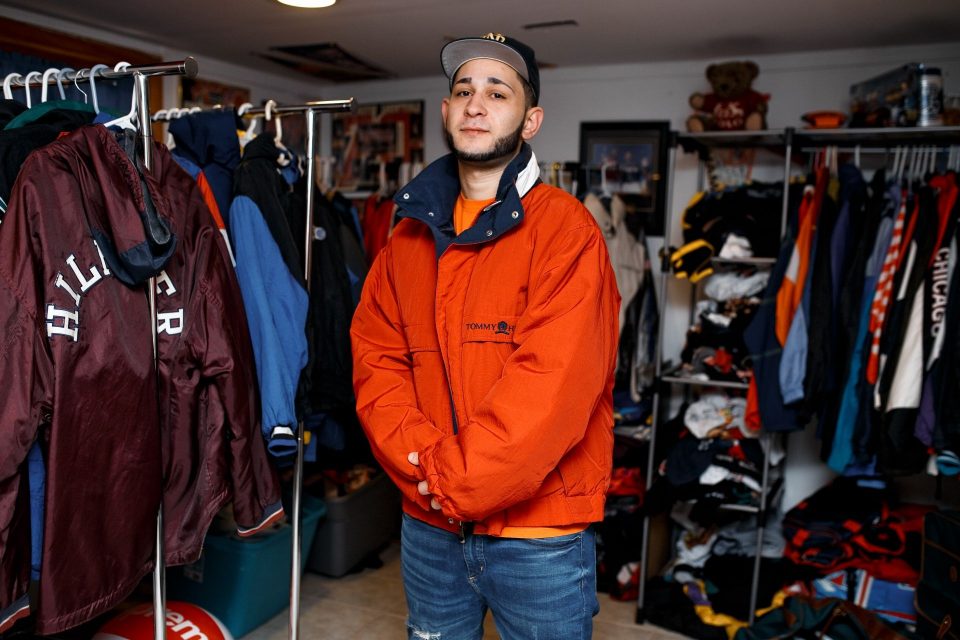 Cool. How did you get started?
I started about two years ago, and it was just something I loved. I started doing it, and I saw that people also enjoyed this type of clothing and didn't know where to get it.
So where do you get it?
Everywhere. Literally. I was in LA for the whole month of June. I've been to Cleveland, Washington, and then I've been nearby in New York and New Jersey.
How many years have you been doing this?
Two years in December.
Oh, so this is pretty new! Have you always been interested in fashion?
Yeah. Before this, I was buying and selling sneakers. Now, clothing is my main focus.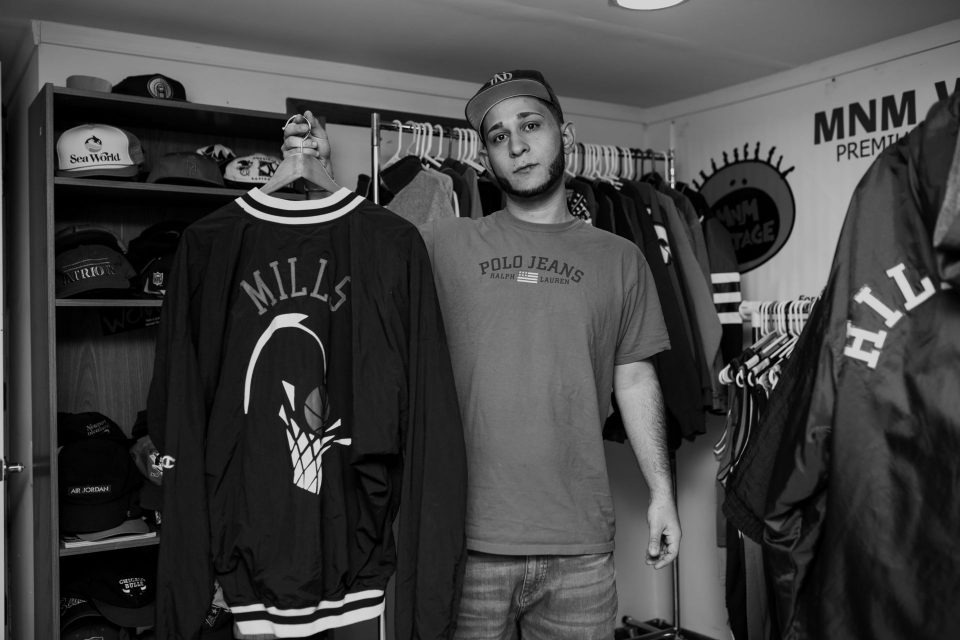 Where do you currently carry all of your stuff?
I have two locations. I have a private location at my house, where people come by, schedule an appointment, and I set up like a store. I am also working with Soled Out and have a spot set up with all my vintage stuff.
Is it clothing for men and women?
It's men and women, but these clothes are also unisex.
Cool! Want to show us some stuff?
Yeah, I have some jerseys and jackets.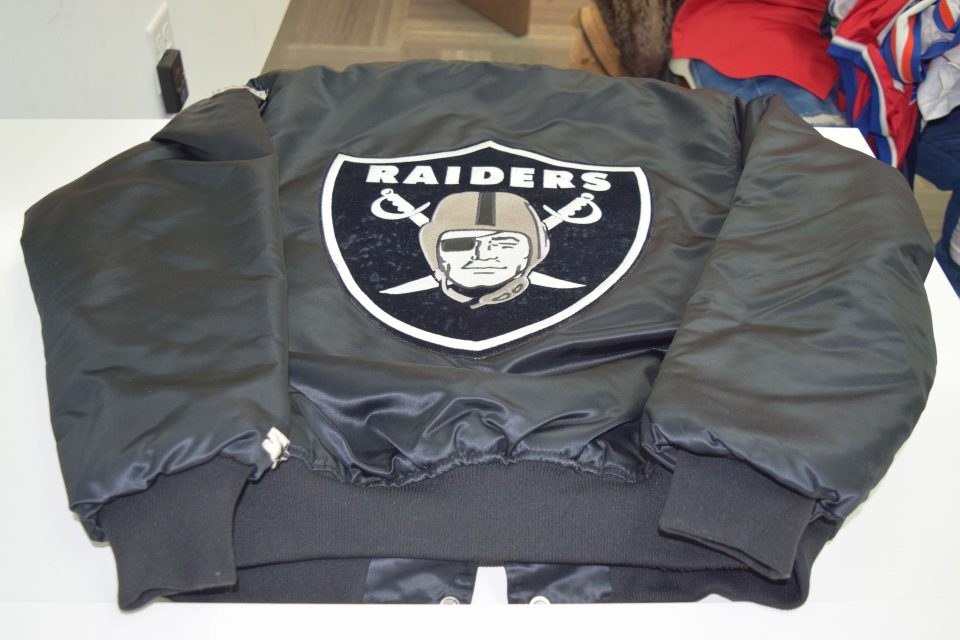 This is one of the rare pieces we have.
Awesome. How much is it?
$450.
Why so expensive?
It's because of the logo on the back. It links to the 1980s with NWA, which is why it's so rare.
I'm a vintage hoarder. I love vintage! This is great. Can people buy online?
Yeah, I post stuff on Instagram, and I do eBay sometimes, but I mainly have people come through and do private appointments.
How do you feel about the fashion industry these days? I feel like wearing vintage is getting more popular. People are seeking classic jerseys. 
Honestly, I think anything can be fashion if you get celebrity word. People are just making anything now, but with vintage style, people are even remaking it.
How do you feel about the remakes?
I know, I can tell, but I don't like them. I prefer the original ones.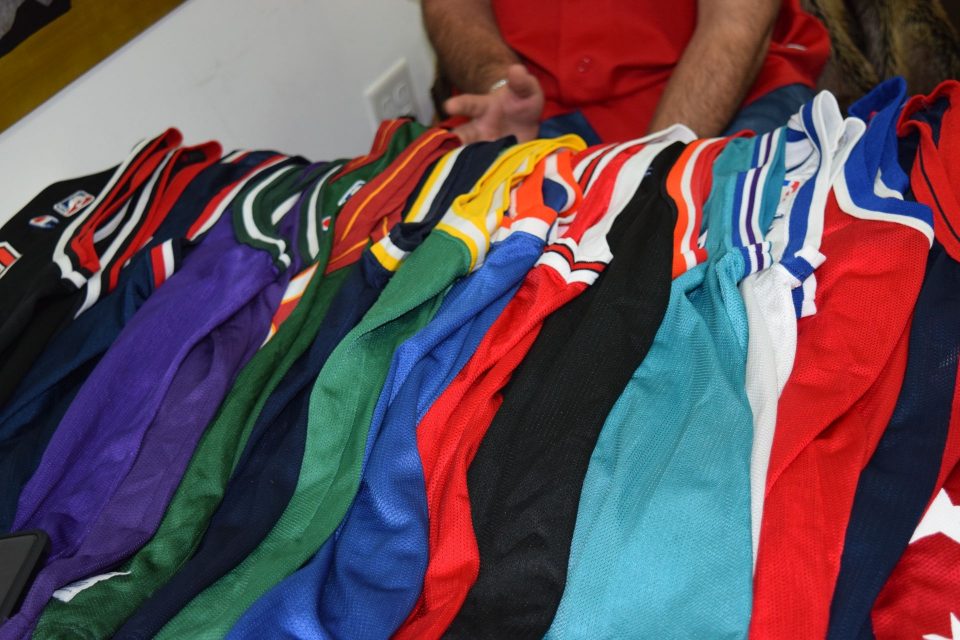 I love these jerseys!
These are my favorite.
How much do they go for?
They go from $50 to $80, and then the Jordan goes from $100+.
What else do you sell?
Jerseys, hats, jackets, windbreakers, starter jackets, denim jackets, t-shirts, pants. Anything and everything that's vintage in this style's era.
Awesome. Is there anyone you've worked with that we might know?
I've worked with Peter Rosenberg from Hot97. He's one of the coolest dudes ever. He has a podcast, and he did a shout out to us. I've also met Smoke DZA and Jadakiss. Just recently, I worked with Emily Oberg from Complex Magazine, and I worked on a project where I had to provide clothes for the 20th anniversary for Tupac and to make their video. I worked with Lil Uzi Vert recently and, right now, I'm working with wolftyla.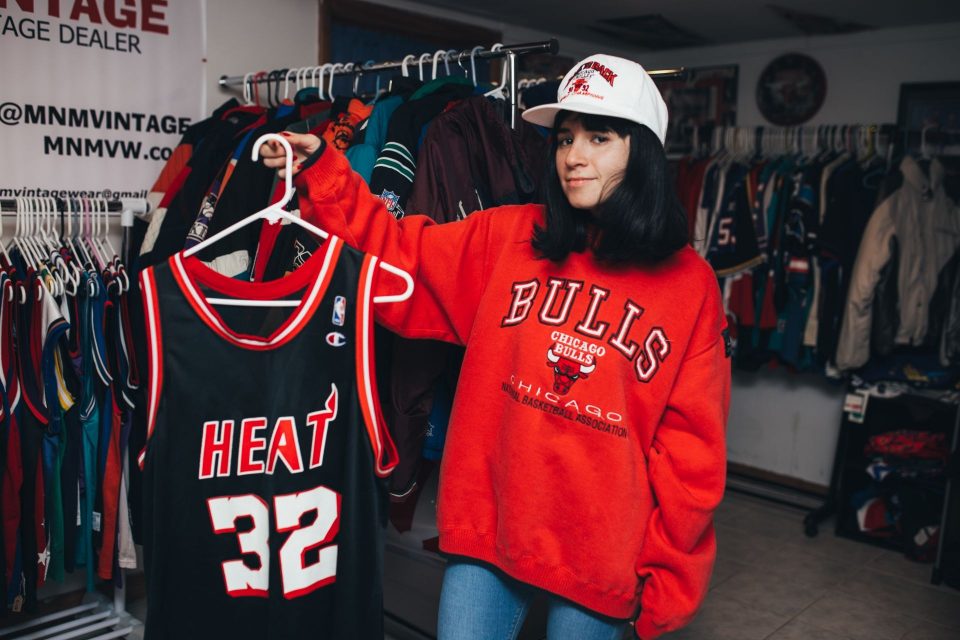 How did these celebrities find you?
I found them, but wolftyla hit me up the other day.
Is it through Instagram?
It's usually through email.
You just email them, and they respond to you? I love that. 
Everyone loves free stuff.
Do they ever give you shout outs?
Uzi posted a video and picture on Snapchat, and Emily posted her three-series pictures. Peter Rosenberg did on the radio and posted a picture. With wolftyla, she's recording a video and wants me to work with her team.
Do you feel it helps your business?
100%. All they need to do is post a picture, and it's an immediate 7 or 8 sales. People will email me asking what I have; I'll send over a picture, and they'll buy it.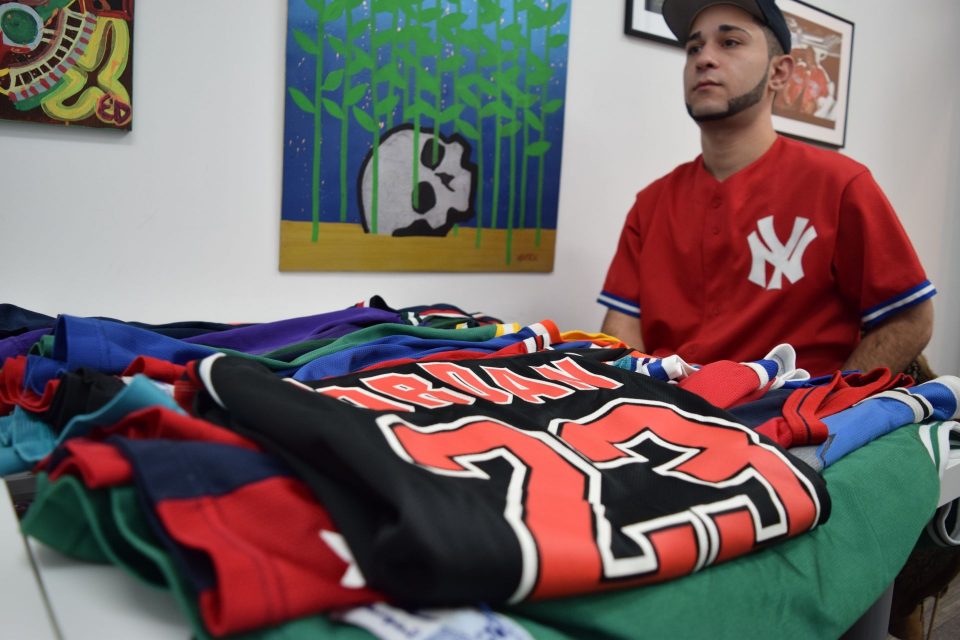 What I have on Instagram is just a fraction of what I have. I have the clientele that I go straight to when I get certain pieces, and I don't get a chance to post pictures of the item. It's already sold. There are people who are huge polo fans, huge Tommy fans, so when I get them in their size, I don't even have to question it because I know they'll want it.
Your closet must be insane. 
Yeah, it's like a room of all these clothes.
And are you from Jersey City?
Yeah, born and raised. I'm from Country Village.
How do you feel Jersey City has changed in the past few years?
It's lit. I see it, too. If you look at the city and then look through Jersey City, it's almost like a mirror image. Good things are coming.
Do you think the changes in Jersey City are helping your business? Do you think you have more opportunities to sell?
Yeah. More money's coming in.
That's good. Do you have a favorite Jersey City hangout spot? Favorite place to eat, drink, anything?
I really like SoledOut JC. I actually did a toy drive at Soled Out with Apex Rich (soundcloud.com/apexrich) in December.
There's a lot of events and nightlife now. So how do people find you?
I'm on Instagram: @mnmvintage.