On Thursday, Mike Mastandrea will be inducted into the New Jersey Boxing Hall of Fame at the Venetian in Garfield, NJ.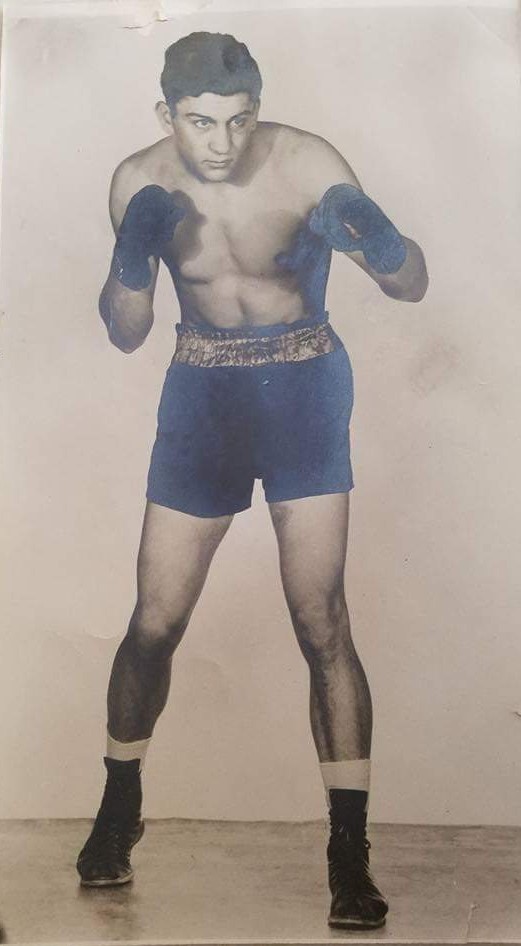 Born in Jersey City after his parents immigrated from Italy, Mike Mastandrea decided to start boxing and at the age of 18. He entered the NY Golden Gloves in 1941, and although he did not reach the finals, Mike had a successful run and decided to turn pro. He fought his first professional fight on May 23, 1941 and it was a 3rd round KO of Julie Bort.
Mike went on to fight 36 times in just 19 months, all while only being 19 years old. During the time he was training and fighting, he was also attending a trade school in Brooklyn with hopes to become an electrician.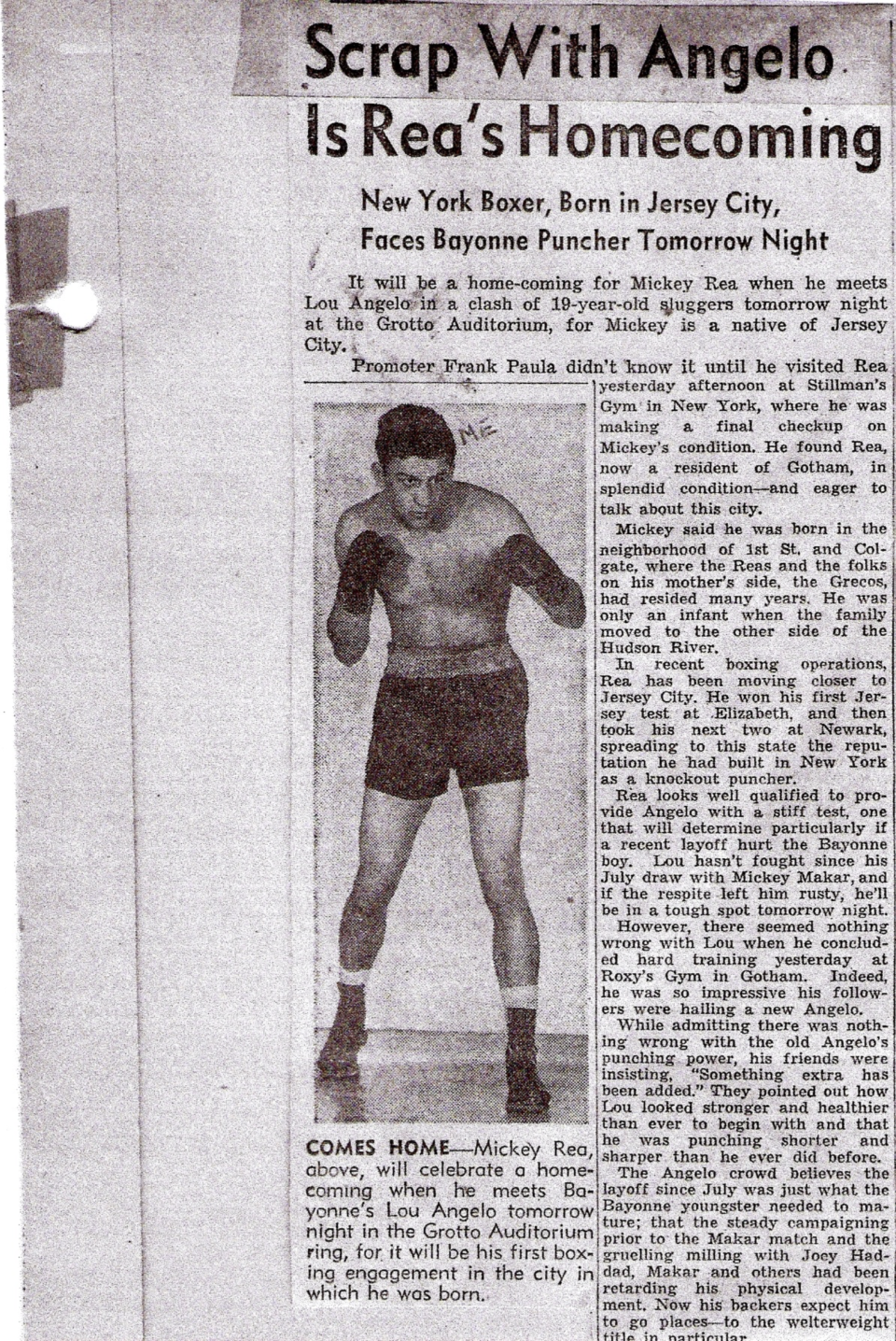 On November 19, 1942 Mike matched in an eight rounder with Bayonne Welterweight Lou Angelo at the Grotto Auditorium. Mike went on to earn decision over Angelo in eight and, just 12 days later on December 1, Mike returned to the Grotto for another eight rounder with Baltimore's Phil Enzenga. That match ended in a draw. Mike agreed to fight Enzenga just 14 days later and, on December 15th, they went a full 10 rounds with the decision going to Enzenga.
That 10-rounder was just a warm up, as Mike faced Al Barbosa in Madison Square Garden just three days later (December 18th) in a prelim to the Tippy Larkin – Beau Jack Lightweight Championship fight. Mike went on to beat Barbosa in 4, fighting twice in 3 days. Over a span of 29 days, Mike fought four times, two 8-rounders, a ten-rounder, and a 4, for a total of 30 rounds. Of Mike's 10 losses, the most memorable was his bout with Rocky Graziano that took place on April 6, 1942. In Graziano's book Somebody Up There Likes Me, Rocky talks about a tough kid named Mike Mastandrea who boxed and punched him dizzy, and gave him a split lip before Rocky stopped him late in the third round.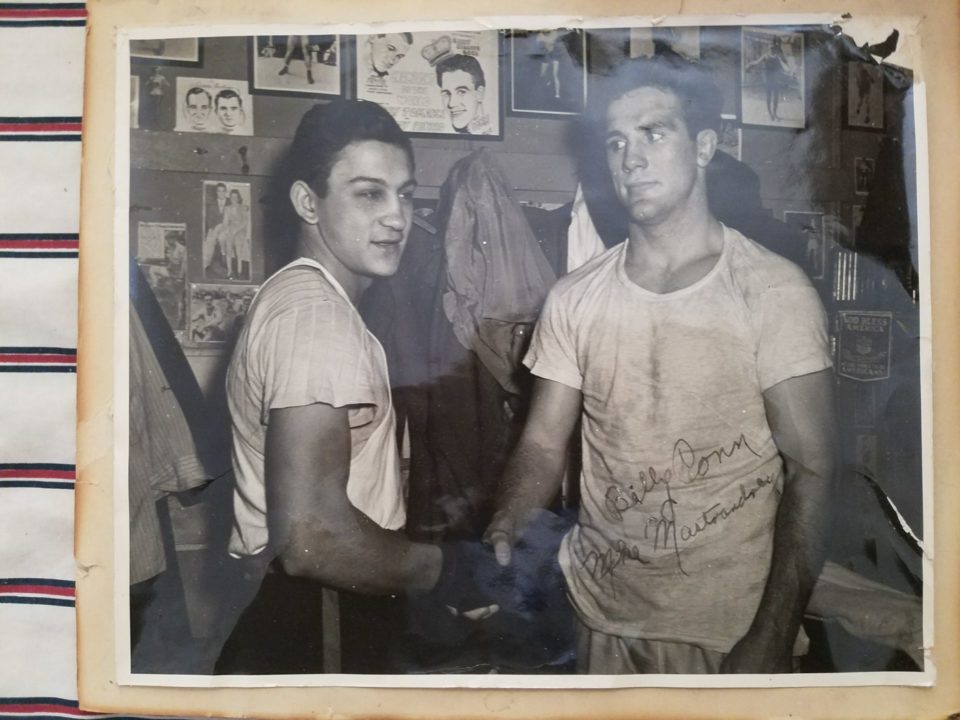 The fight at the Garden was to be Mike's final professional fight as Mike was then drafted into the US Army. He then decided to go to jump school to become a paratrooper in the 82nd airborne. That was worth an extra $50 per month he could send home to his parents.
Mike continued his love for boxing while in the Army, and was the class of his boxing team. He was the senior welterweight champ while stationed at Camp Robinson, winning the regiment boxing title several times. While at Camp Robinson, Mike faced and defeated several good fighters including Rudy Davila, a California Golden Gloves Middleweight Champ who went on to a respectable 51-fight pro career, and California welterweight Al Calderon who had a pro record of 23 wins and 12 loses. Mike continued his Army boxing and defended his title 7 times until he was deployed to Europe.
After being deployed to Europe, Mike was asked to Box exhibitions matches while stationed in England, and sent home the medals he received for doing so.
On June 6, 1944 Mike fought his last fight, this one being for his country. He and his fellow soldiers boarded a flight to invade Normandy. The C-47 he was on was struck by enemy fire, and there were only three survivors. Mike Mastandrea died at Normandy, he was just 21.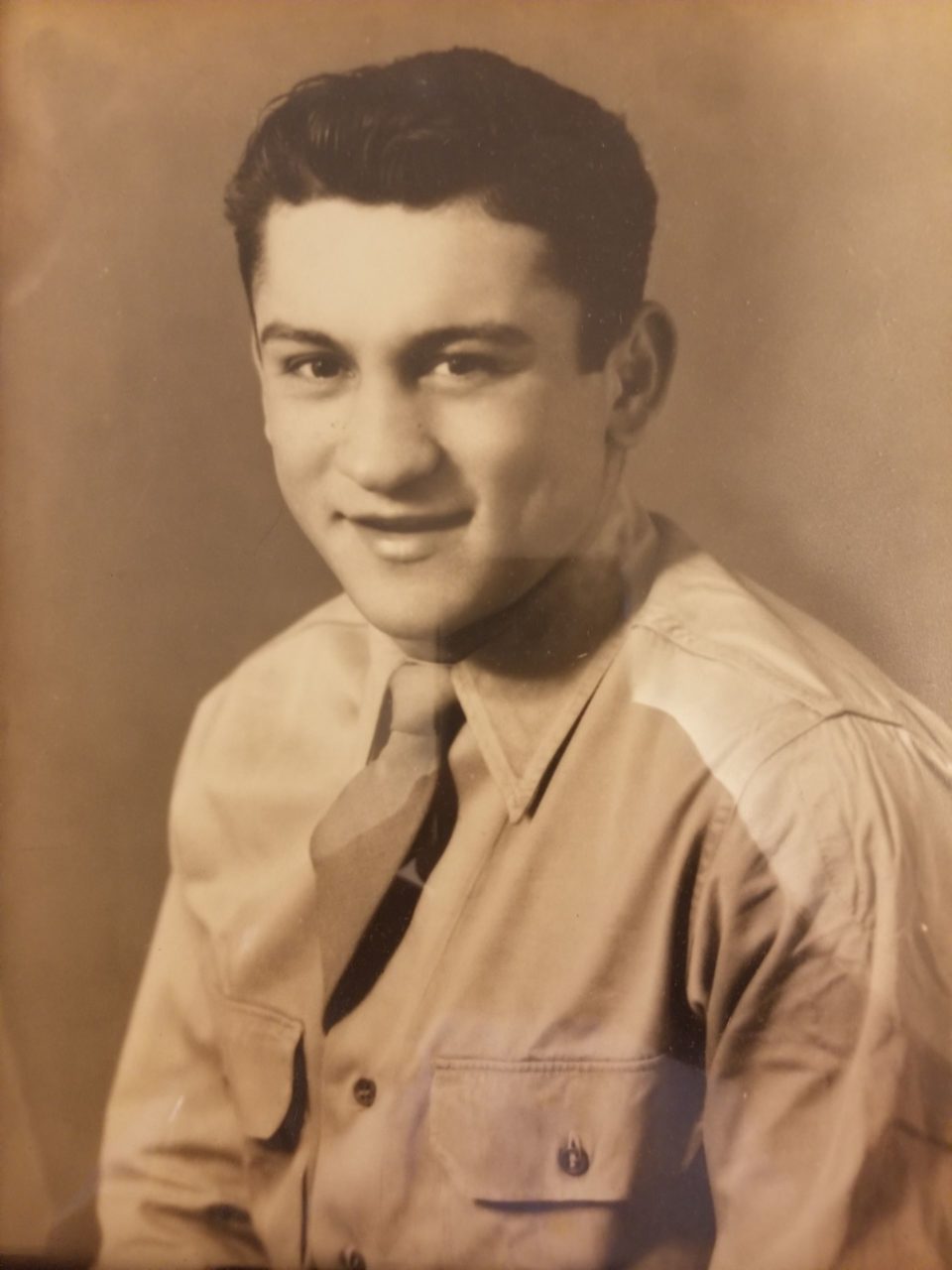 Mike Mastandrea is survived by his loving family, brothers Ralph and John, his four sisters, Louise, Josephine, Antoinette, Marie, Cousin Josephine, and eleven nieces and nephews.
The Mastandrea family wishes to thank the New Jersey Boxing Hall of Fame, and its President Henry Hascup, who spent countless hours of research and its electing Mike Mastandrea into its Hall of Fame.