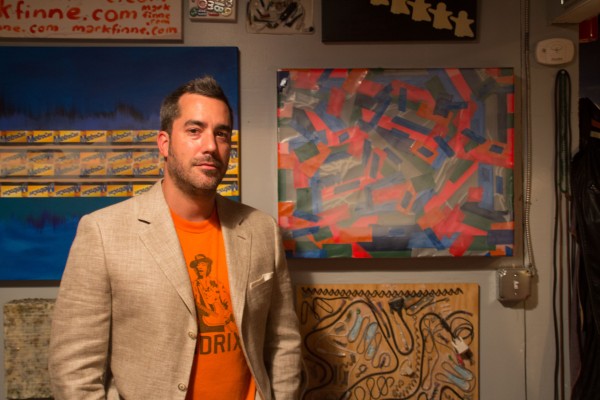 Ladies, I introduce to you Jersey City's George Clooney; Mark Finne! The resemblance is uncanny….Not only do they look and dress a like but they are both talented and artistic bachelors. Now that Clooney is engaged (has hell frozen over?!) you single gals can drool over GC 2.0 Mr Finne. Mr Fine indeed!
I first met Mark with JC's stylish peeps Bad Ass Mofo Kieran and The Glowing Mercedes at Roman Nose right after launching ChicpeaJC.
Mark works out of the AWESOME weird arts spacecraft that is 660 Studios, which is pretty surprising since he seems fairly normal compared to the other eccentric people that work out of there. I interviewed Finne out of his own working space at 660, which in itself is mind blowing! 660 Studio's is most definitely JC's Art Mecca! Every room is its own entity, I felt like I was on acid walking through a fun house… (Mom I swear I've never done acid)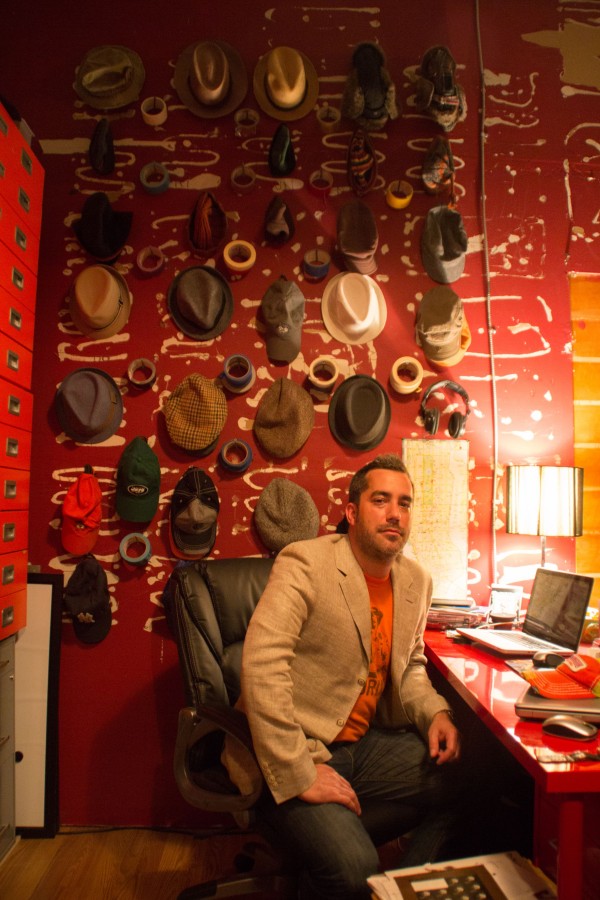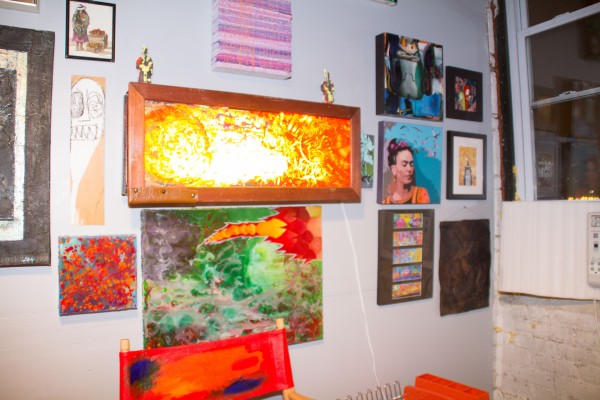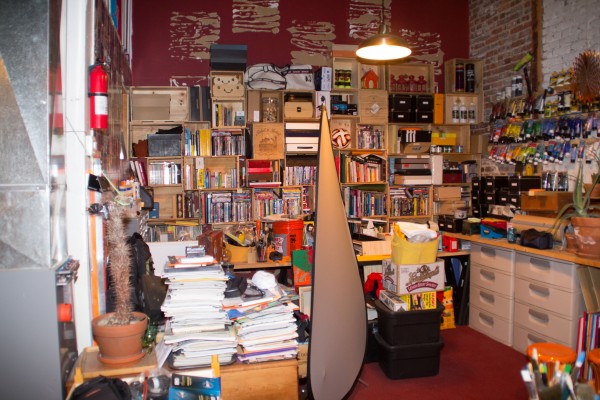 What's your name? "Mark Finne"
What are you wearing? "I am wearing a combination of articles… one of them being an orange Jimmy Hendrix shirt, vintage and gifted by Mr John Fathom. Jacket is Canali, I am wearing Levy's 527 bootcut, orange canvas converse laceless Allstars"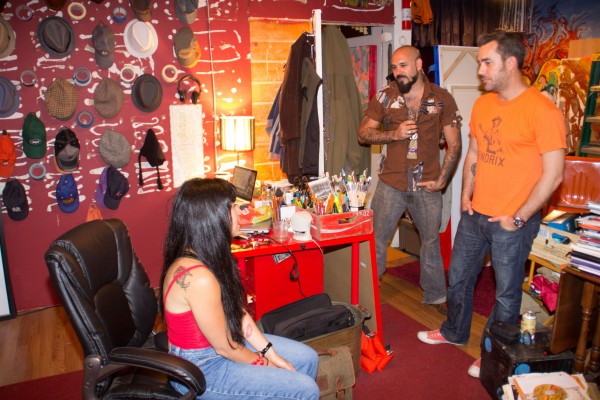 " You are very detail oriented… "I am wearing an Omega Seamaster….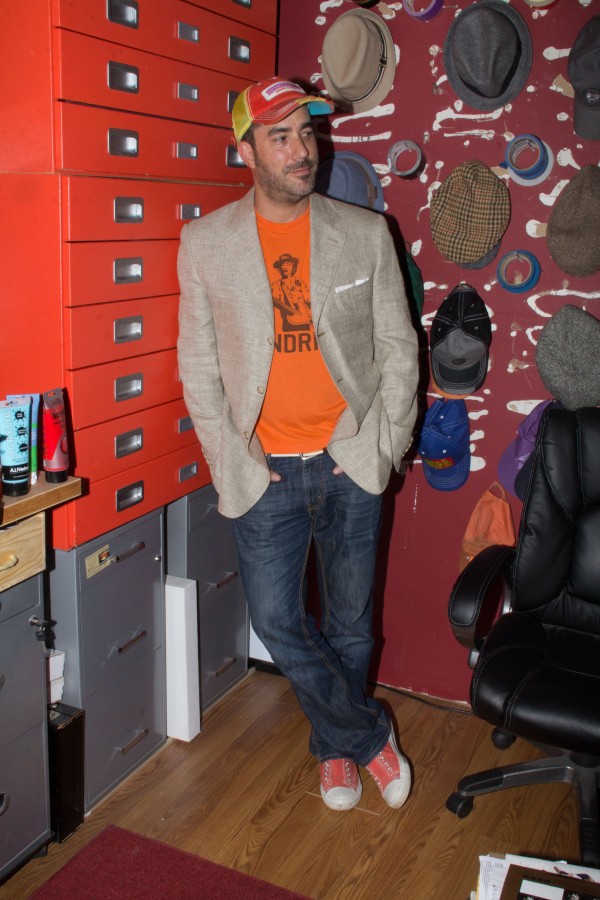 What about your underwear are you going to tell me that? Kidding! I don't want to know! "For the record Urban Outfitters Boxer Briefs… scent is Acqua Di Gio by Giorgio Armani. My tattoo was designed by Felipe Villareal and inked by Sammy at BC Tattoos in Jersey City"
What do you do for a living? "I am a photographer, painter , artist, real estate broker and agent"
How long have you been living in Jersey City? "I am a Jersey city resident for 14 years now"
What is your favorite hangout spot? 660 Studios is my favorite hangout spot.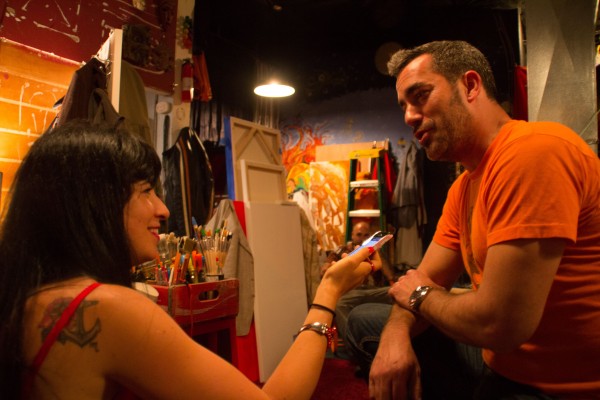 What about food spot? "I am a burgerhollic"
Right, you guys have a burger club? Can you elaborate? "Its called JCBC: Jersey City Burger Club"
Who can be in this club? "Men and woman of all shapes and sizes. All you have to do is eat a burger!"
Where do you get these burgers? "Number of places throughout Jersey City… Left bank is number one at the moment"
Whats with the Orange obsession? "I can't really tell you when and how it became its probably in the last 10 years but its my current favorite color. It makes me feel good"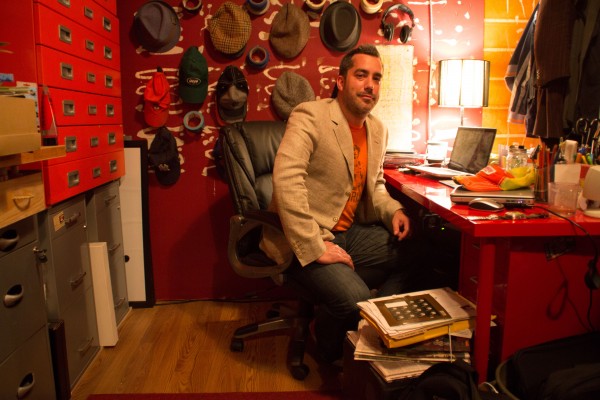 What's a fun fact about you? "I enjoy swimming with Sharks"