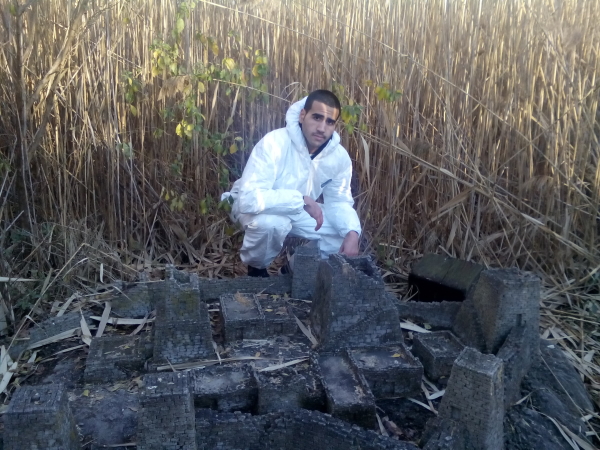 I'll never be into urban exploration or the fear of getting caught doing something I shouldn't be, I'm too much of a goodie-two-shoes.
I first met Mario Mantilla during my sophomore year of college in the student lobby. I was that awkward kid that kind of hob-knobbed waiting for people I knew to appear so I wouldn't have to speak to people I didn't know. As I went to take a seat and awkwardly ignore his existence, he asked me how I was and a friendship would blossom from that.
For a guy who's only 23-years-old, he's got a lot to offer. Mario was a film major when I first met him, he is a boxer, and he is near the end of his classes in order to become a certified New York EMT and from there he plans to apply for the FDNY. On top of all that, he's an urban explorer who is working on his first independent documentary film. I think he's fearless and I don't know how he does it. I've gone on two trips with him during the course of his documentary and only plan to take one more. Three nights of adrenaline and fear is enough for me. There's nothing like knowing that there's someone out there jumping fences or walking through abandoned infrastructures and seeing the beauty in all of it.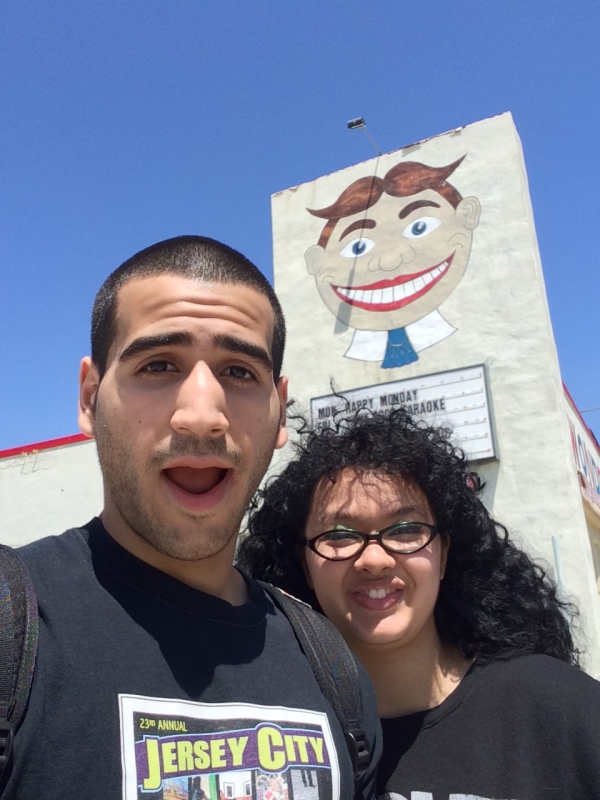 What's your name? Mario Mantilla.
What do you do? I guess you could say I'm an Urban Explorer. Not too many people consider that a profession you know? I'm also a filmmaker currently working on a documentary about urban exploration.
What is it about Urban Exploration that you like? You can never really pick just one thing; it's a multitude of things. Ranging from getting to explore a historical building that people forgot about to the thrill of being in an abandoned place. Or even just the fact that I'm getting something a lot of people would be too scared to do or wouldn't see the importance of.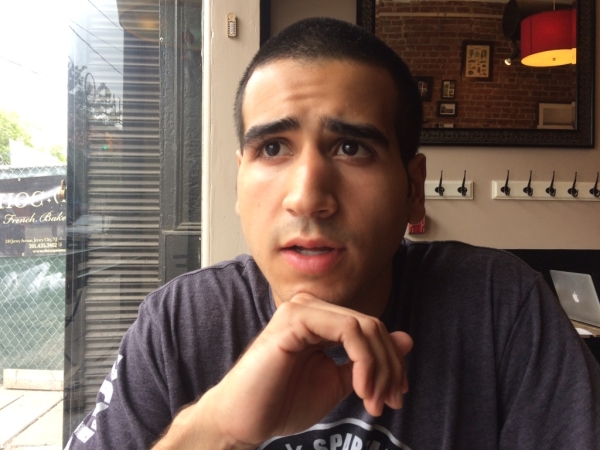 How long have you been doing urban exploration and have you done it alone? I started when I was eighteen or nineteen, I mean I had seen the book Weird New Jersey, but I'd never bothered to look into it once. It all started when a friend of mine wanted to go on a trip and I really didn't feel like doing it, but she beat me over the head and made me come along with her. So I rounded up a group of my friends that are probably just as crazy as I am and decided to go to one of the trips, but she ended up chickening out at the last minute. So I decided to go back with one of the friends, who is actually still one of the partners that I do this with today. By the time I went on my first trip with him, he was a seasoned veteran, he had done twenty or thirty himself.
I have done some alone, but they have led to some very close calls. So whenever I do it now, I always try to make sure I have at least one other person with me.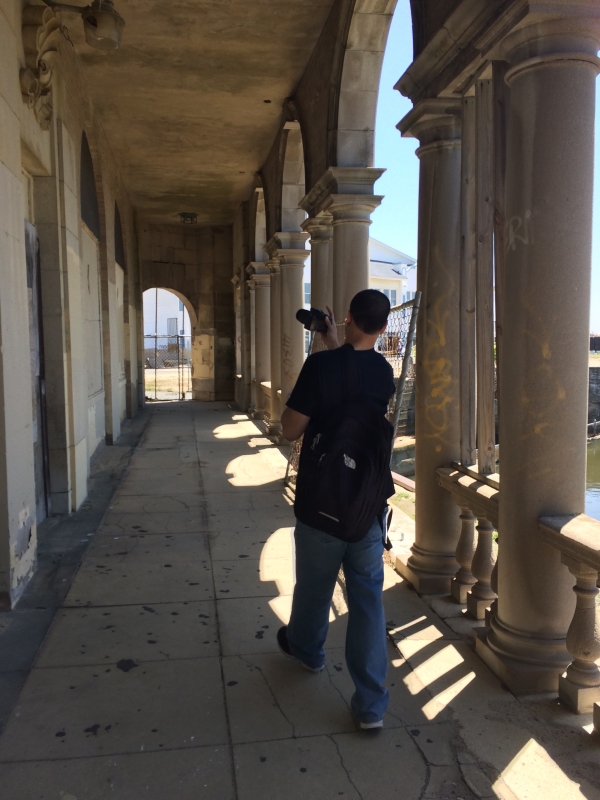 What are the emotions you feel when you're on these trips? Is it fear? Is it joy? What is it because there has to be something that has you repeatedly going back? Well at the moment I'm doing it, I'd say it's not really emotion it's just more of an adrenaline rush. You know I don't really have time to focus-focus; the focus comes after the fact when I look at the pictures and look at the videos, when I think of the place afterwards. That's when the emotions come in and it's a whole flood of emotions, I can never really point it to just one. I feel joy and happiness that I'm one of the last people that's getting to enjoy this building. I feel happy that I got to do such an adrenaline rush and get away with it. Of course, there's always an amount of fear which is why I always go in prepared and I always go in maybe carrying something if, god forbid, I ever need it, and I always go in with a friend of mine or two or three.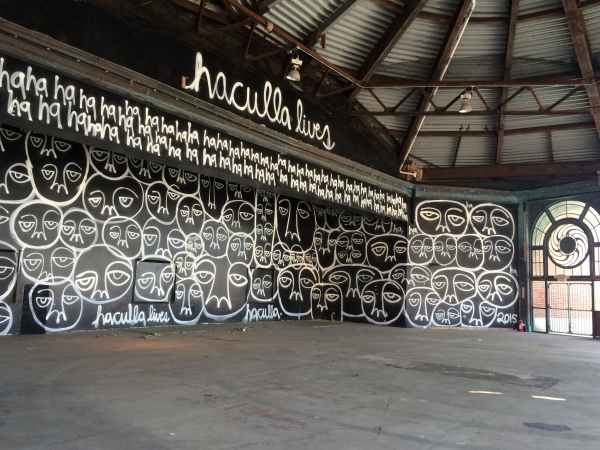 Has there ever been one place that you've revisited over and over again that has been said to be taken down? Yeah, actually, one of my favorite spots is in an abandoned mental hospital that they've been supposedly tearing down since 1994, but I can assure you it's very much intact. It's probably one of my favorite spots to go because every time we go, there's something new that's done in what used to be the former morgue. They still keep the meat-lockers there; I don't know the proper term for that, where they kept body storage, and every time we go there's something different. I went one time and these crazy people sacrificed a cat and drew a pentagram on the floor in one of the slots of the meat-locker. I went a second time and somebody stuck a dummy inside of the meat-locker and had the legs sticking out so it looked legitimately like a body at first glance. It scared the crap out of my friend; I just walk in and see him run right past me screaming and I'm like, "What the hell is wrong with you?" and then I looked in and I'm like, "Oh, yeah, that would've fooled me at first glance too." I've probably been there like four or five times.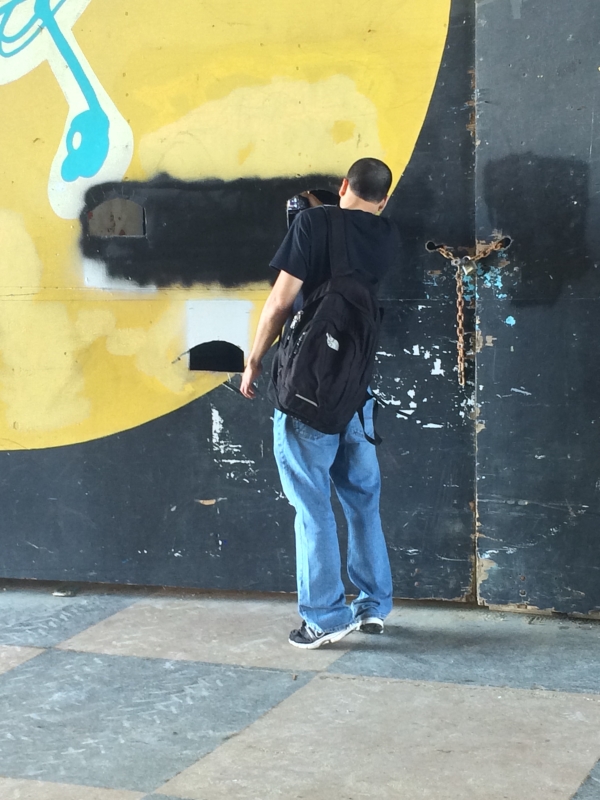 ---
Have there ever been any Jersey City-related explorations of yours? Actually yeah there have. A lot of people don't think of Jersey City because it's so developed compared to where it was when I was growing up where it wasn't cool to live in Jersey City because it was a hood. And you know, even now, even though it's been gentrified, there are still isolated parts of Jersey City that would still be considered "The Hood." So people tend to not think there are any trips here, but there are.
For people who would like to and don't want to risk getting a record, in Liberty State Park there's actually a miniature castle that was a designed by a performance artist. He would do grand sculptures and then leave them abandoned all throughout cities to get reactions from people; he would leave them in inappropriate places. He actually designed a miniature castle that he stuck in Liberty State Park. I could tell you where it is, but what's the fun in that?
And you just go and you're walking out in the middle of the woods and all of a sudden there's a miniature castle and it just smacks you right in the face and you're like, "What the hell? Who put this here?" and that's one that comes off the top of my head.
I know Saint Joseph's Church over near Pavonia—I went there for grammar school—that was in the Weird New Jersey book that I saw when I was ten years old, way before I ever thought about doing any one of these trips. Supposedly, you can see cat eyes coming out really late at night from the church. I haven't seen that at all so I wouldn't recommend you waste your time.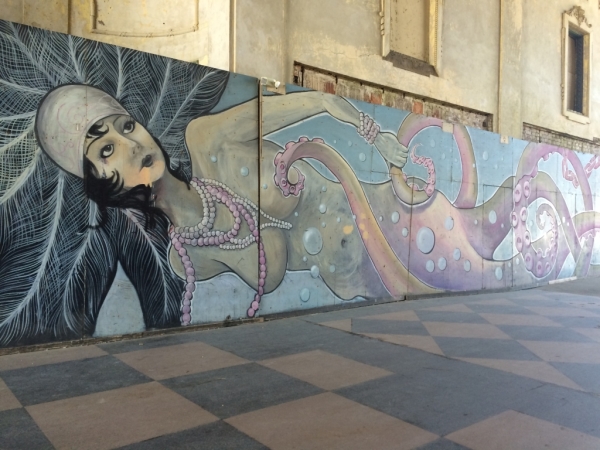 ---
So let's talk about your documentary. What is your film about? My film explores the sport of urban exploration as a whole: the thrills, the dangers, the pros, the cons, [and] the state of the buildings themselves. But ultimately, I aim to find out why people do this.
What are the real dangers of urban exploration? Have you done any illegal visits legal as well? And would you have a reason to tell other people not to go on these trips? That's a bit of a difficult question. I mean I guess it just comes down to whether or not it's worth it to you. What's worth it to me might not be worth it to someone else. I mean right now I'm trying to work civil service and to get into a fire department. Would it be worth it to a lot of people to have an arrest on their record that would jeopardize that just to explore an abandoned building? Probably not, nine out of ten people would say, "No." I'm the one out of ten people and I say, "Absolutely," because that's just me, that's just who I am. I mean realistically, I guess you'd have to be a little bit insane to want to run inside of a building that's on fire. It just comes down to—is it worth it to you?
There are plenty of legal trips you can do: Clinton Road, the sculpture in Liberty State Park, Eastern State Prison is now a museum that you can visit that was an abandoned prison. That's perfectly legal and they actually give you a lot more information than you'd ever get exploring an abandoned place on your own.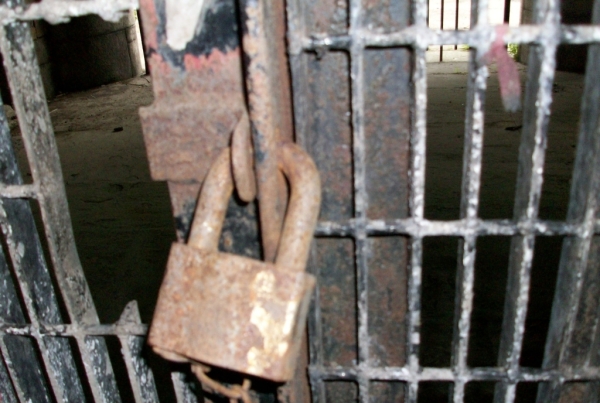 I've encountered numerous dangers that I know would definitely turn people off.
I've encountered syringes, sleeping drug addicts, sleeping homeless people, and a lot of the time you never know if it's a legitimately homeless person or if it's someone on the run from the law.
I've had some experiences, the majority of which have been, you know, positive. You just give the guy a dollar, you tell him you're not going to be in his home much longer and you just want to explore. They just leave you be, they actually make really good conversation with you.
And then I've had some instances where I've had friends encounter people that were on the run from the law and they really didn't want to be discovered. Those are the people you really don't want to run into, that's extremely rare though, I mean it's only happened to someone I know once and they had to do 400 trips for that to happen.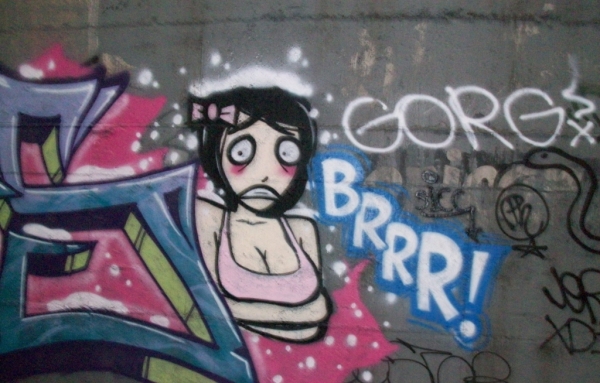 Personal dangers I've experienced, I didn't research a building once and this is why I don't recommend going alone.
I was walking into a building and I didn't know that there was a lot of structural fire damage in the 1980s. And I was walking along on the second floor because that was the entry point I used, and my foot went through the floor boards and I nearly fell right through the floor straight down to the basement.
I would've broken both my legs, I didn't get service in that place, and I would've been stuck there because no one knew I was there and I was by myself so I would've been severely screwed. Other times I've had to dodge cop patrols.
The story I mentioned before about having to run into the cat being sacrificed with a pentagram on the floor, you definitely don't want to run into people that are doing that type of shit. And then I remember once I wound up hitting a building without doing research again, which is why I don't do that anymore, I take the time to recon my target. And I wound up picking a building where all the entry points and most of the exits were welded shut with iron.
So I tried to exit and there was a drug deal going on with several people near the exit and I wound up having to lie on the ground in dirt and filth until they concluded their deal. And this was a Friday night, so I assure you they had nothing better to do, and they were there for a couple of hours. And I'm there with two of my friends, we tried to make the best of a bad situation, we laughed about it, played solitaire on the ground for a little bit until time cleared out.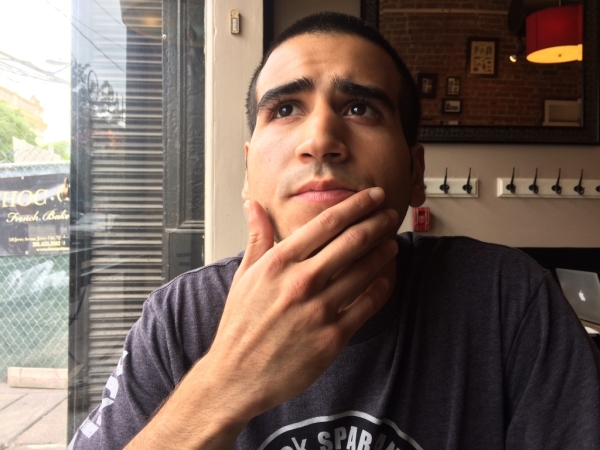 Another time, I actually called off a trip because I considered it too dangerous. We were exploring underground tunnels and we were about legitimately a mile in and we found a very small vein in the tunnel.
There were some needles around, you could tell someone was shooting up Heroin because there were burnt spoons as well. We called off that trip when we saw all that because it was pitch black in that tunnel, no light got to that area. So whoever was camping out there did not want to be found and like I said before, those are the type of people that you do not want to run into.
So you wouldn't consider this as date night? I mean there's definitely a sexual element to it, people bring chicks with them all the time, not really chicks that they're dating. Moses Gates wrote about how he had sex on top of the Williamsburg Bridge. He's actually an urban explorer himself with a published book on the subject. It's worth reading if you're into the sport as he covers his experiences not just in the United States but also abroad. He was gracious enough to grant me an interview for the film.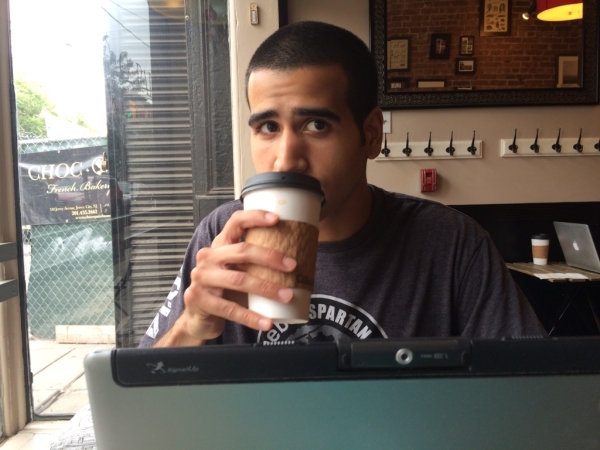 I mean, me, my friends, we all have some stories about stuff that we've done in those buildings. I guess it's the thrill of doing something illegal. If you can find a chick that's down with doing stuff like that and actually considers that a date night I would heavily recommend you put a ring on her finger that night. I think I'm very close to finding that chick.
---
Have you ever had any comical moments on any of these trips? I've had way more comical than bad which is what keeps encouraging me to do it. I've had a hundred great trips for every bad one I've had. One of the times I was trying to go back to the abandoned hospital. It's a really boring sleepy town so all the local teenagers go there every weekend just because there's nothing else to do.
The best way to go in is to sneak through the woods; we were going through the woods and all of a sudden we see the cops shine a light very closely to where me and my friends were and tell us to come out of the woods with our hands up. And of course we all start crapping ourselves with fear and we just froze for a minute and we see another group of teenagers walk out with their hands up.
Another time I was walking around on what I thought was an abandoned subway line in New York and it turns out, even abandoned lines still have service and maintenance trains that run through, it's just about every half an hour instead of every five minutes for regular lines.
I was walking along the tracks just taking pictures and I heard a honk and a light coming from the distance and that's how I discovered subway lines, even while abandoned, are very much active.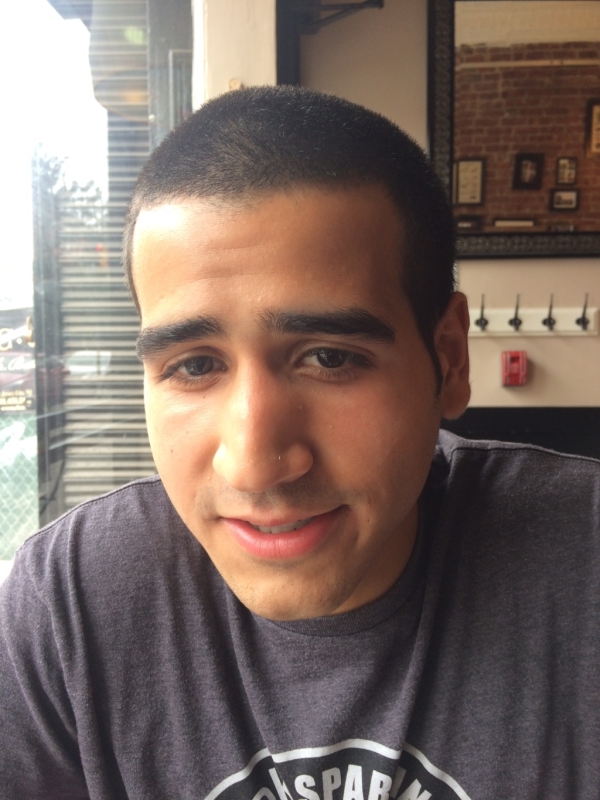 So there are actually a couple film festivals that go on in Jersey City. The most recent festival that just passed was the Jersey City Independent Television and Film Festival, are any festivals like that in consideration? I'm very fortunate that I've worked with a ton of independent artists and some that have achieved success on a modest scale. So I've had some pretty good advice from people who are twice my age and are still trying to make it just like I am. And the best piece of advice they could give me was that if larger scale productions turn me down, the best thing to do is to submit to any small time film festival that will take me anywhere in the world.
So if I do get rejected by Sundance, you'll see my film being submitted to anywhere in Jersey City or all of New Jersey that will take it. Anywhere in Boston that will take it. Anywhere in Texas that will take it. If the postal services will deliver my film to that state, you'll see it there.
---
So you said you were born and raised in Jersey City? Yes I was.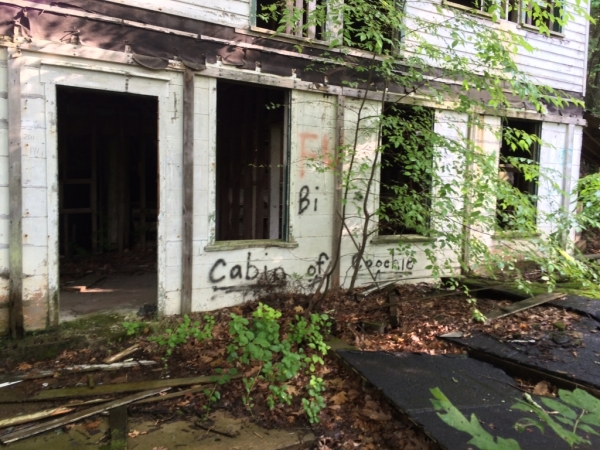 Can you tell me about your life in Jersey City? You know, it's actually really funny because that plays into a small role of, I guess you could say my career, as an urban explorer. Like I said, I grew up in the hood and right next to me there were two abandoned buildings: an abandoned bar across the street on the right and directly across the street to the left there was an abandoned warehouse.
When I was a kid, I would fantasize with my cousin that I would grow up to be rich, and at that time I thought rich was like $50,000, I thought I was gonna buy that entire warehouse with that $50,000. Years later when I was about nineteen, twenty, that warehouse wound up getting abandoned because the construction company moved out. I had already been on a handful of trips by that point, but I figured, "I have to do this for my childhood," and I went in, I got inside that building and it was great. It allowed me to explore my childhood. I got to look out over the roof at my city; it was a great experience and I actually have a very special bond with that building.
I don't visit that one as frequently as I do others but I would say, I probably have more of a connection with that building to any of the other ones that I've visited.
Being born and raised in Jersey City, how do you feel about the change? Growing up, I grew so accustomed to sounds of gunshots and sirens that I couldn't sleep if it was quiet and peaceful. I actually used to pray for more white people to move into the neighborhood to gentrify the shit out of it so the crime would go down. But now that I actually see what they're doing to my city, you may as well live in New York with some of the prices in Downtown, Jersey City. Now I see if there's a 200 square foot plot of land, they'll build an 800 square foot condo on it.
Now I see Grove Street–where it used to be fun to walk around and look at all the drunken people and crackheads falling all over themselves–is now a pedestrian walkway, you can't even drive through it. I'll look at my city and I'll be real honest, I kind of miss the crackheads.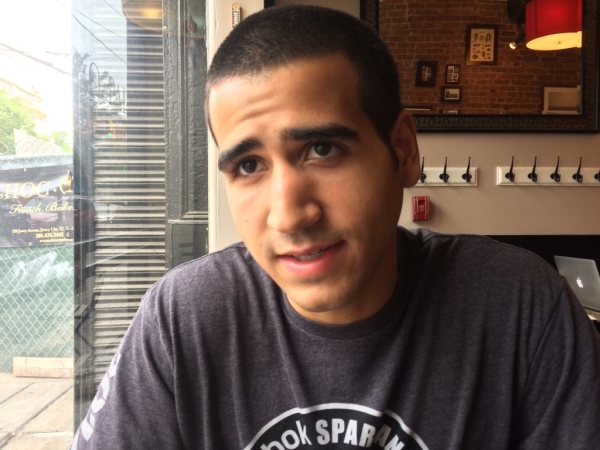 You know, I guess change always comes and a little bit of change is good, but I think Jersey City is really trying to imitate Manhattan way too much and there are always cons to the pros of gentrification. Part of that problem is you grow up in the hood your whole life, you want a better life for yourself, you want to live in a better area, and being a lifelong resident of a city that becomes gentrified you become like me and you go to the point where even though you make a respectable salary the only place you can afford to live in is the hood because that's what gentrification does.
Do you see any positivity in the changes that have happened in the past couple of years? The crime has gone down a lot and all the new businesses that have sprung up have definitely added to the local economy. You have more kids, younger than me…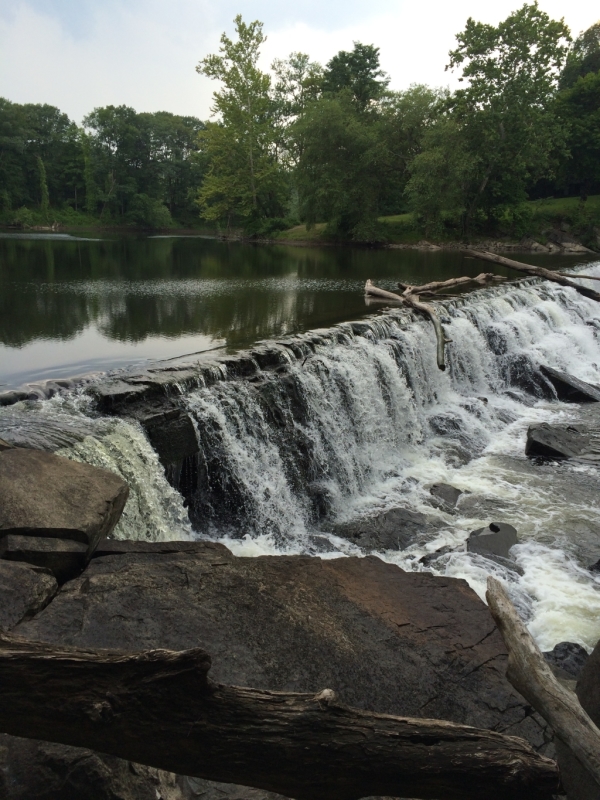 How old are you? Twenty-three.
You have more kids that found it really easy to get part-time jobs where I found it much more difficult if the local mall wasn't hiring. Back then, if you were my age, you were either working at Newport or a movie theater, if they weren't hiring then you were severely screwed. Now, you know, it's a lot easier to get a job as a kid. I mean, is it really worth it? I guess it's an open-ended question.
Is it really worth having a better economic turnover and less crime if the people that love the city and grew up here originally, wound up having to move to even crappier areas than the one that they grew up in because they can't afford to live here anymore?
What is your favorite Jersey City hangout spot? Unfortunately, my favorite hangout spot was Nu Bar, but that closed down a number of months ago. Some places I like to go to a bit more frequently are probably Cookies and Crepes and Liberty State Park will always be a second home to me because I grew up right around the block.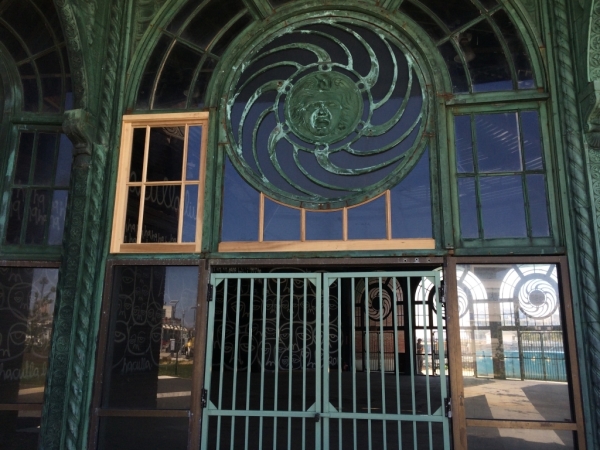 Is there anything else you would like people to know about you or your documentary? A lot of people easily dismiss the topic that I'm doing this film on. I'm just asking them to have an open mind because some of the greatest discoveries that mankind has come across, that have really benefited humanity, have come from urban discoveries through people exploring.
I don't know if it was King Tut, but I know that some famous Pharaoh's tomb was discovered by two gentlemen walking their camels and the camels stepped into a patch of sand and sunk in and that's how they wound up discovering his tomb.
It's very easy to dismiss this as a bunch of idiotic teenagers with nothing better to do but I can assure you, I have seen some truly magical things that mankind has definitely benefited from exploring. I think my film is going to be a good balance of the pros, the cons, and the contributions to society that come from urban exploration.
That's why I feel that my film will stand out and I just ask that people watch it without any type of preconceived notions or reservations.
If you are interesting in finding more about Mario and his documentary you can find him on Facebook and Twitter, and his personal blog.
Check out the trailer for his film here on YouTube.