I am always so inspired by young entrepreneurs who take their passions and make it into a living. Meet Marcos Rojas, a young Jersey City real estate developer.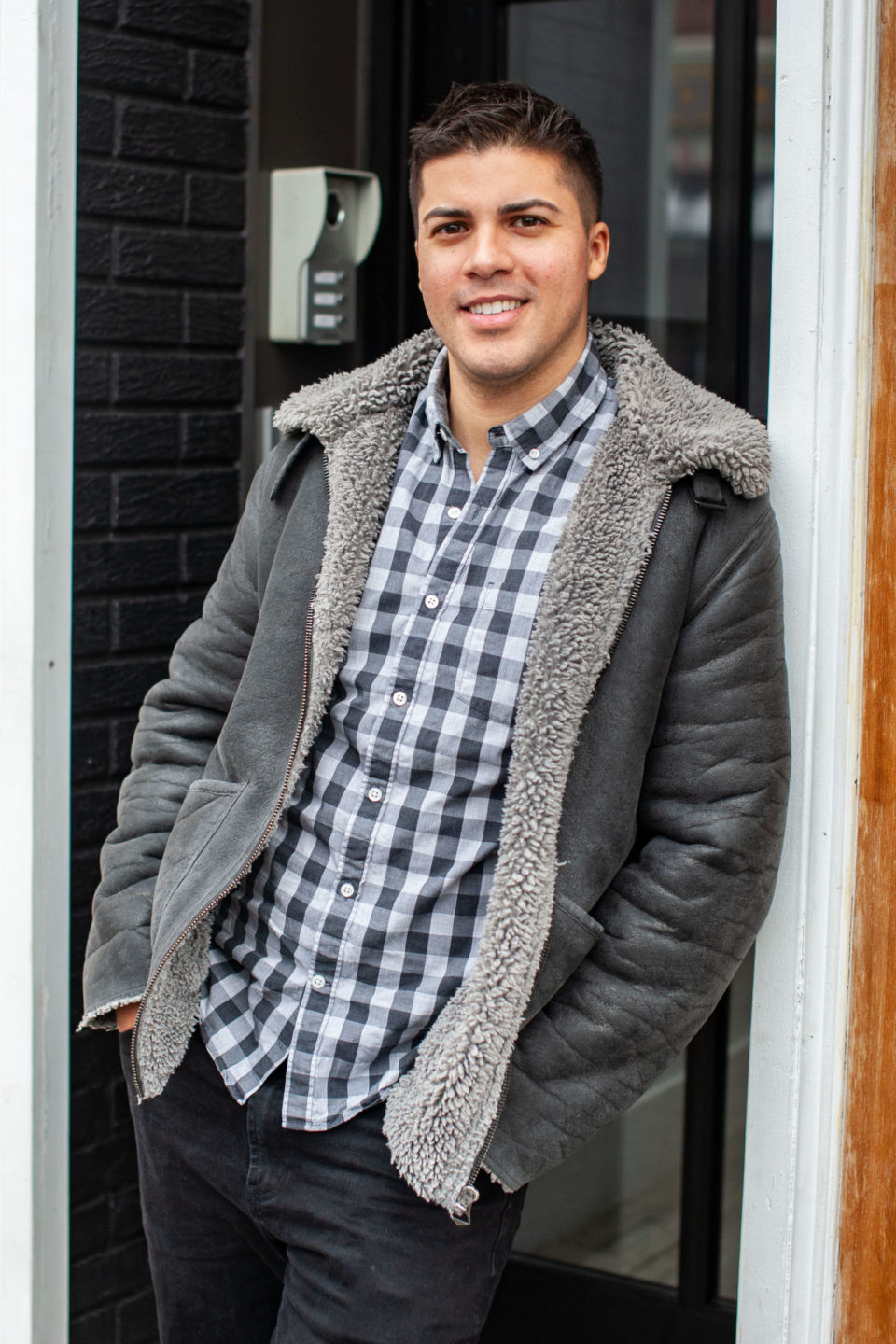 What's your name?
Marcos Rojas
What do you do?
I'm a real estate developer in Jersey City.
How long have you been a developer?
I've been a developer for several years now. I started as a real estate agent and transitioned. I got a new single-family home, fixed it up, sold it, and kept going from there.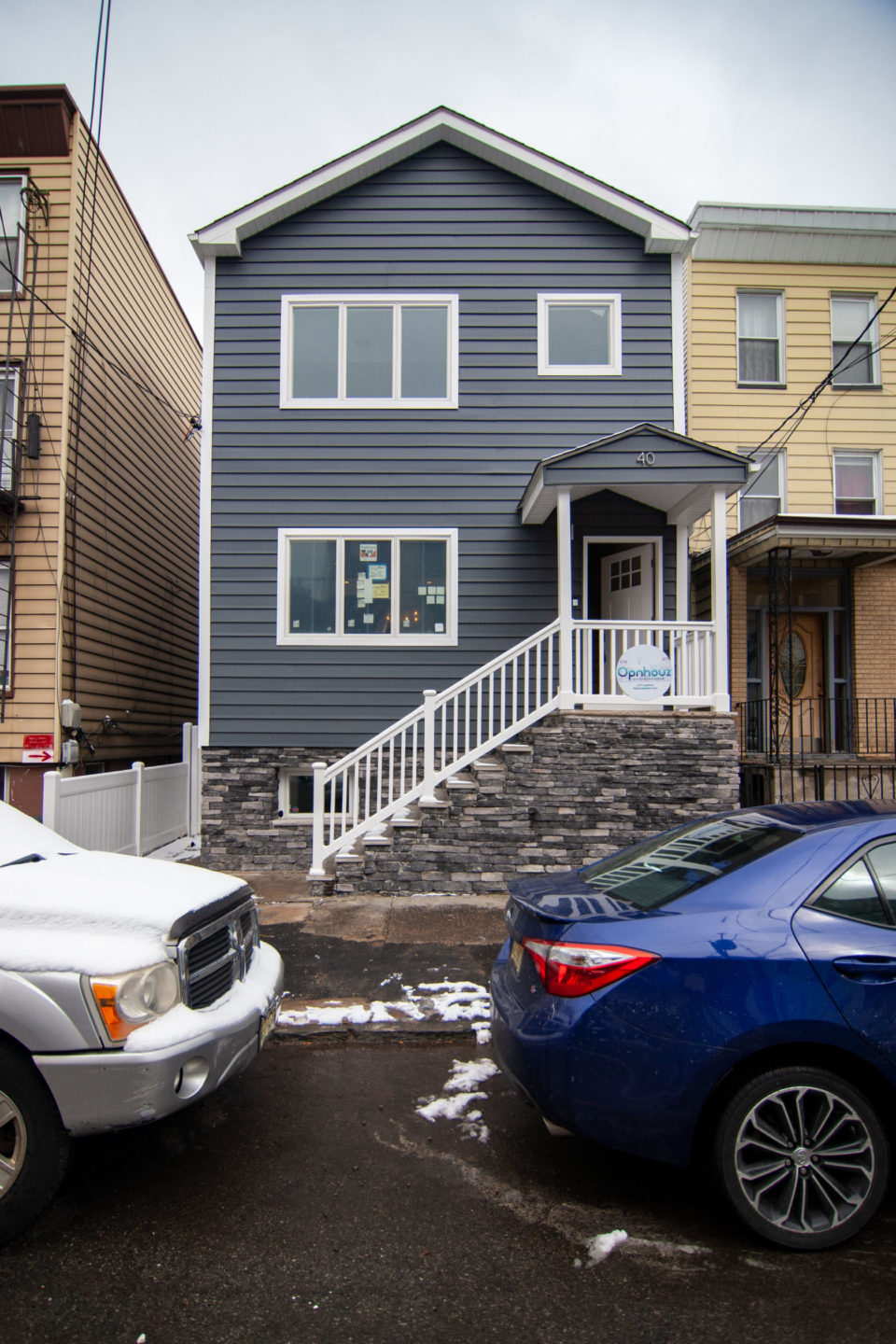 So you'd flip houses.
Yeah. It's really gratifying to change something that may be an eyesore in an otherwise nice neighborhood, or change something nice into something really beautiful.
That's awesome, and you're young! Did you always have an interest in real estate?
Yes, I've always had an interest in real estate. I wanted to get into it for a long time, that's why I became a real estate agent. I realized it wasn't for me and wanted to go for my dreams, so I started making my own business.
That's great. Are you from Jersey City?
I'm originally from New York State and moved to New Jersey about four or five years ago.
How do you feel about living in Jersey and running a business?
With moving to Jersey, of course I get teased by family and friends. But it's more of an urban area here, an extension of NYC more than any other place.
What brought you here?
I had a friend that lived in Edgewater and I used to go to his place, and I ended up really liking the area. I was deciding whether or not to move to Brooklyn at the time, and I landed over here. I live in Cliffside Park now.
Do you think you'd ever move to Jersey City?
I've definitely considered it. One of the new places I have would be perfect for me!
Are most of your properties in Jersey City?
Yeah, most of them are in Jersey City. I currently have one single-family that I'm doing in Rockland County in NY, though.
Do you work with interior designers? What's the process?
I have people that I've worked with for a long time, people I trust, and they do great quality work. For my most recent project on Sherman Ave, I brought in designer Ariella Horowitz. She's really good, she's well-known in North Jersey for her work, and she has great taste.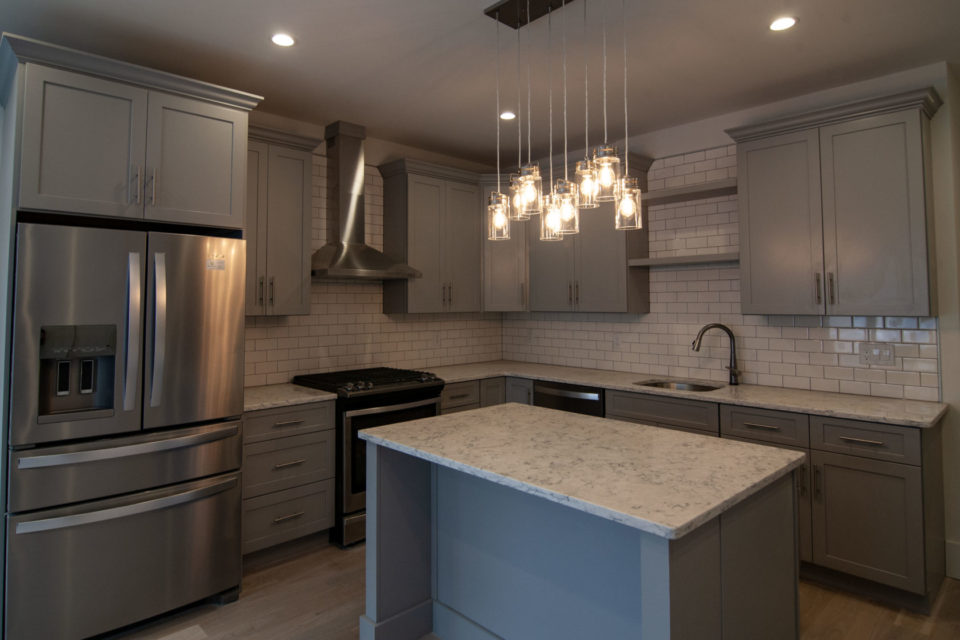 That's awesome. My dad used to flip houses for many years. He would do the work on the houses. I moved every two years because he'd buy a home, remodel the houses, we'd live there for a year, and then we'd sell it.
That's awesome, I know a couple of people who did it like that. Another way to do it is buy them, fix it slowly on your own, and you make a lot more.
It's crazy. So what do you love about Jersey City? 
I love Jersey City because it's close to Manhattan, it has a lot of transportation to Manhattan. There's a big renaissance going on over here with the restaurants coming in, the new buildings, the people coming in, and the beautiful skyline.
Do you have a favorite Jersey City hangout spot?
I like Battello. It's a great restaurant. There's a couple of spots here that I've been to. Gringo's is a fun place.
What do you do for fun?
I like to work out and hang out with friends. I work a lot, but I like to spend time with family and friends.
Why should people follow you?
I think they should work with me because my properties have great attention to detail. Even with details you can't see, we try to make sure you get the highest quality. Some people will just go over, try to get the job done as fast as possible using the cheapest items. We make sure we take attention to details, work with the best people, and make sure the product that anyone would love.
Awesome.