Three years ago, I was scheduled to interview local producer/rapper Liveathehudson. I showed up to his home in Union City and I didn't know what to expect. He wasn't your typical producer/rapper. I saw something in him, he's super talented, but the timing wasn't quite right.
Fast forward to a few day ago, his brother Taylor reached out and said Live was releasing a new album. We set a time to meet and they came to Andco. As soon as Live walked in, I saw a change in him and I saw in his eyes that he was ready and hungry. We had a nice chat, and we talked about his album and the creative process. I really enjoyed getting to know this new side of him. He dropped the album that night. It consists of 7 tracks, and it's really good.
Have a listen at the end of this post.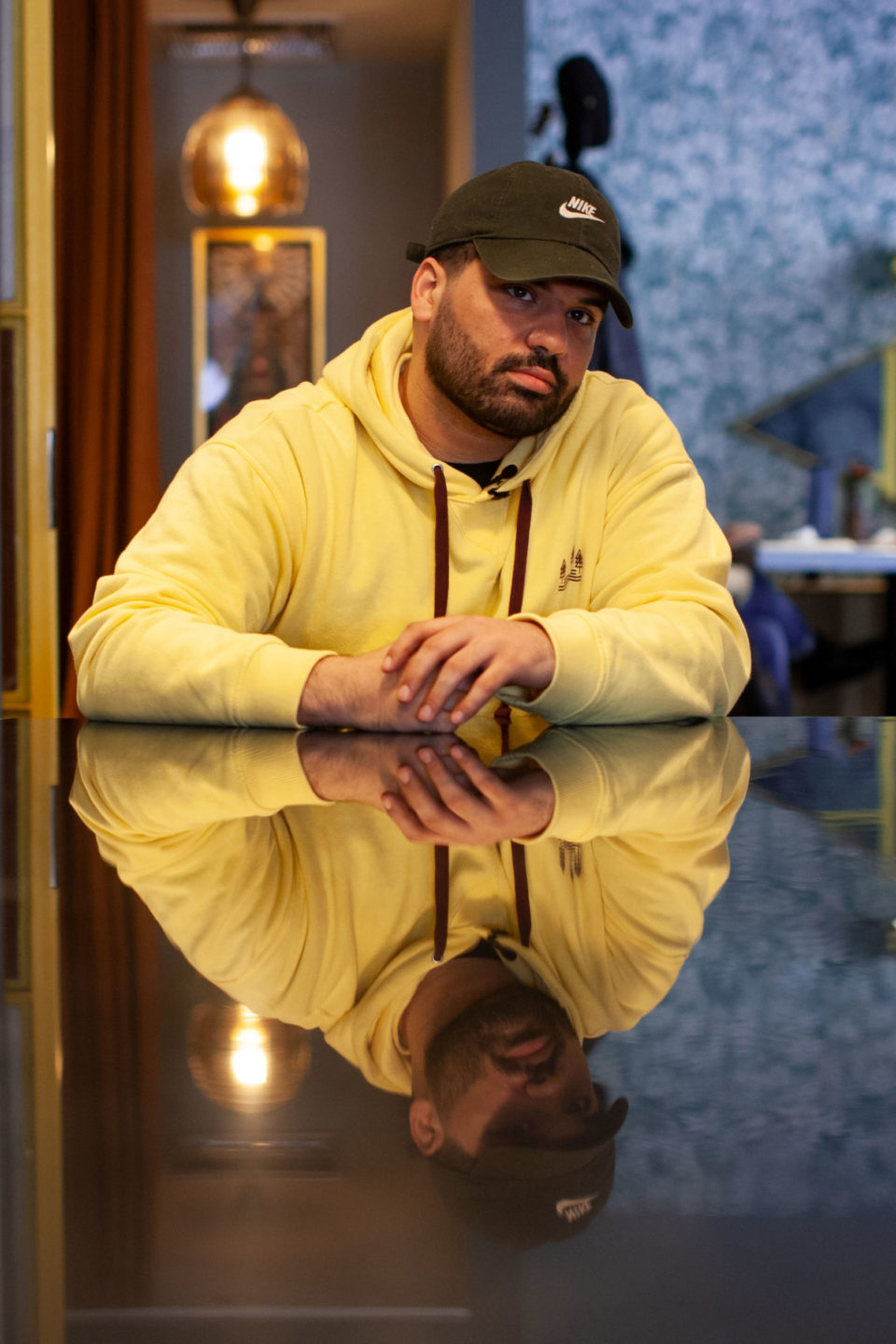 What's your name?
Jordan Perez, also known as LiveatheHudson.
I interviewed you before, how long has it been?
I would say about three years ago.
And now you're dropping a new album. Let's talk about the last three years. What's new?
Well, in the past two or three years, I haven't been putting out that much music. I was in a rebooting phase. We started recording and I was in a dark place. I didn't want to do things, I didn't want to go out, and I still struggle with that. That's why the album is called Bad Friend. I feel like, at times, I disconnect with people and they may not understand why, and I feel like I'm a bad friend. They say the first step to recovery is admitting your flaws. It's weird because once I'm there, I'm fine. It's the thought of getting ready and actually going. I'm not big on going out and partying.
For people who don't know you, how would you describe your music?
That's changed a lot. About three years ago, I was doing a lot more uptempo records and dance records.
Like club music.
Now it's the complete opposite. It's so different. It's more moody, hip-hop, R&B.
What was the inspiration for this album?
It wasn't even planned. I made seven to ten records in a couple months' span, and we were just like, "Yo, let's make an album." I never put out anything as a project, I'd just put out singles. It was something organic.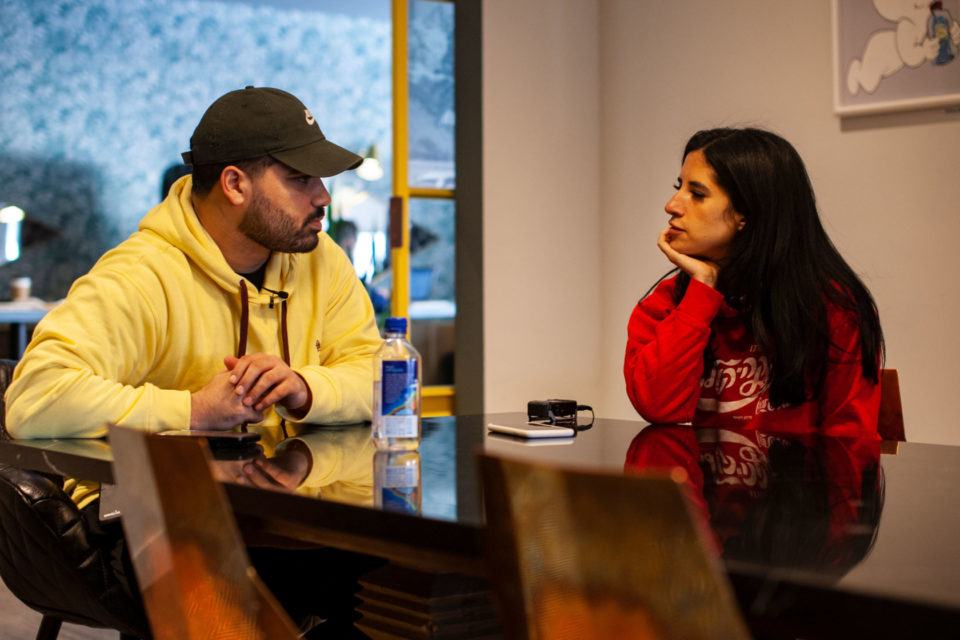 What's your creative process? How were these records born?
I have to feel this urge of creativity. When I feel it, I recognize it. I've been doing this already for three or four years. When I recognize that feeling, I rush to the computer and let it all out. But it's not something that happens every day.
You produce your own tracks and write lyrics.
Yeah, I produce a lot of my old tracks but in this album, I produced none. I found that a lot of my anxiety was that I would produce a record from scratch and, while making it from scratch, all those creative juices were subsiding by the time it was time to record. It was conflicting. What I did here was I straight up approached fresh new beats that I've never heard before and didn't create, and boom.
Wow, that's interesting. So other people produced the music. How did you find them?
A lot of them are from different producers, one of them is from Citoonthebeat. That's my man. I find this process much less straining on myself. I still produce and hopefully one day, I can get it all together and do everything.
Do you have a favorite song on the album?
Yes! It's the intro, which is Bad Friend. It's like the realest thing I've ever written. It explains a lot I've been going through these past three years. It's definitely my favorite.
Any plans for visuals, music videos?
Yeah, on March 1st, we have our first video coming out for the song on the album called Sooner or Later. Later today, we're shooting a video for The Humming Song with IzzyNyce. The second video will be released on the 15th. We want to do four videos, there's seven songs on the album.
Are there more people on the album?
For a song called Grammy, this girl Baker Grace is phenomenal. I can't believe I was blessed with her vocals on that track. She's up and coming, too. She just released a video for a song Wrong Kind of People.
What else is planned for this album?
As soon as this drops, we're doing a bunch of performances. The videos are going to come out. I'm definitely going to put out more music, this is not where it stops.
You think you've gotten over the hump?
Yeah, I'm just more myself.
We all kind of go through shit. It's part of who you are and part of the evolution that makes you a better artist. 
And a better friend.
I've known you for a while and what I love about you guys is how family-oriented you are. I think that's really important in the world we live in, it's such a digital media world where we're all looking for clout and attention.
I'm not a fan of social media, I'm never on it. Speaking about that, people ask things like, "Why did you like my post?" Part of being a bad friend comes with that because people associate following and likes with being a friend. The fact is I'm just never on it. I feel like social media gives me anxiety when I'm on it and see all the things going on. Then I feel like I gotta start doing stuff and getting on my grind.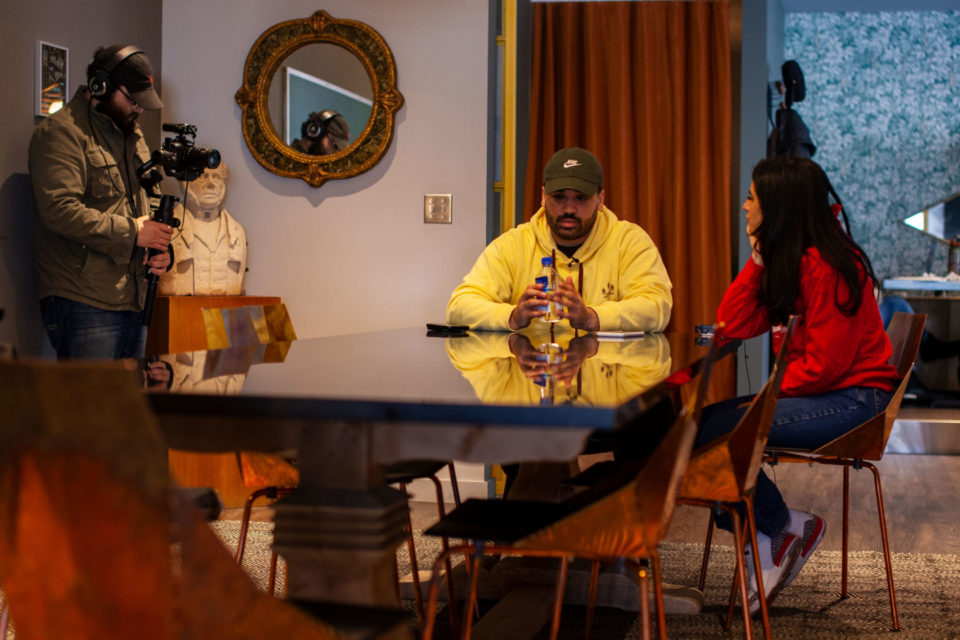 It's like FOMO. 
I kind of try to stay away from it, but I do know it's an aid and it helps. We talk about being more active on it.
What do you do for fun?
I love sports, all sports. I love playing basketball. Lately I've been hitting the gym, hopefully that stays. I love hanging out with family, eating, trying new food.
What's your favorite Jersey City hangout spot?
Taqueria, everyone loves Taqueria. Love Orale. Bang Cookies, fire. Our Hero's, gotta shout out Our Hero's.
Is there anything else you want people to know?
My Instagram is @liveathehudson. The album's coming out on all platforms on February 26th. Hopefully everyone likes it.
Congrats!
You can listen to Bad Friend now on all streaming platforms!