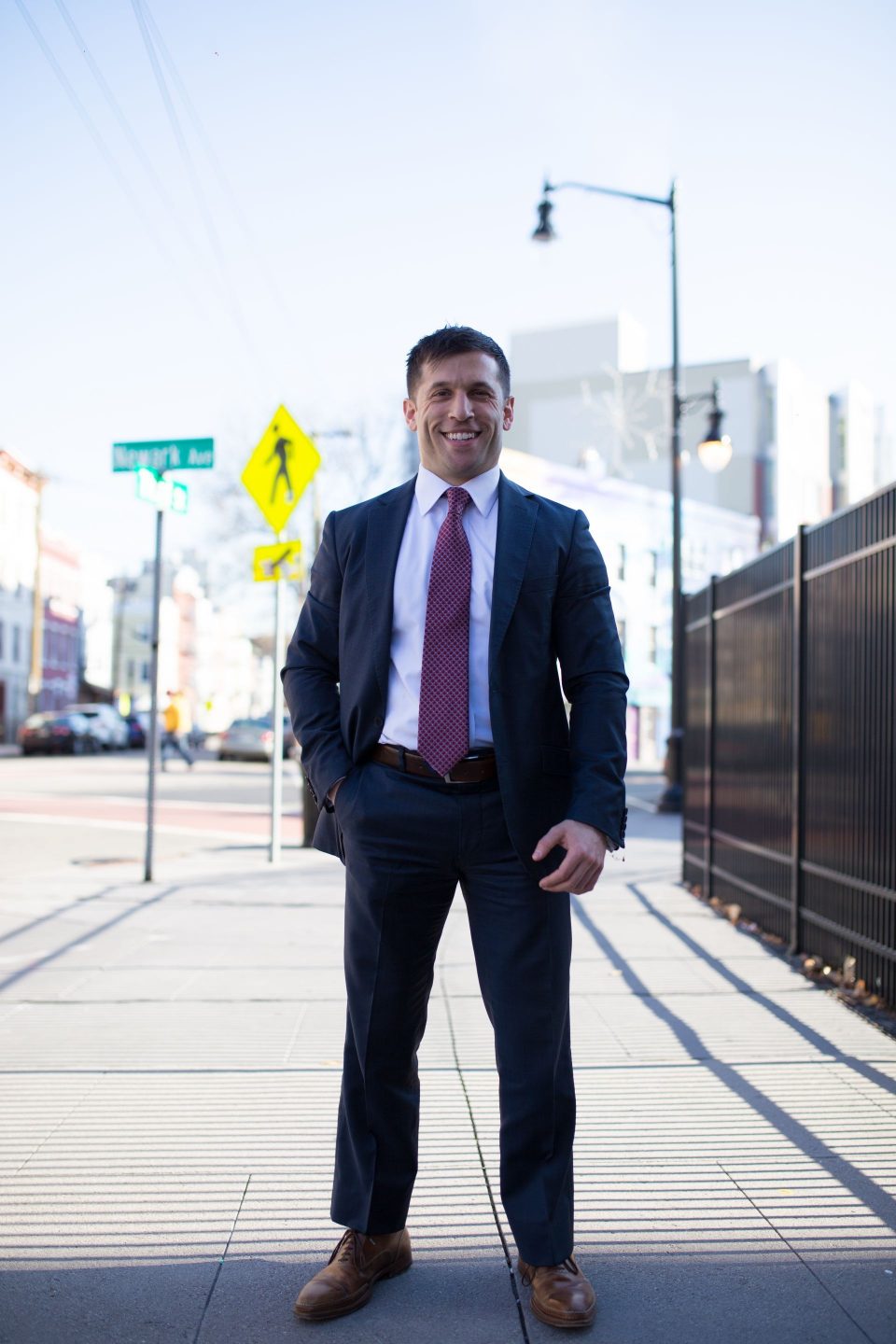 A few months ago,  I was invited to be a guest speaker at a professional networking group for young entrepreneurs in Hudson County. I had such a great time talking to everyone about social media and marketing. After the Q&A, I got a chance to chat with a few of the small businesses. I was particularly intrigued with Anthony Bianco, a young personal injury lawyer who runs his own practice. Anthony came by ChicpeaHQ a few weeks later to tell us more about his business. I just love seeing young entrepreneurs thriving! It's extremely inspiring.
What's your name?
My name is Anthony Bianco.
What do you do?
I'm an attorney. My law firm is located in North Bergen, NJ. My practice is primarily focused on litigation and personal injury; however, I do handle a lot of cases concerning real estate, contracts, and other matters, that keep me very busy!
Tell me more. What services do you offer?
People who come to me usually have a problem that they need to solve. The problem is usually something that has impacted or will impact their lives in way.  They may have signed a contract and now there is a dispute. They may have been involved in an accident where they have been injured and they are looking for an attorney to tell them if they have a case.  I also frequently receive a lot of telephone calls from people who are just looking for advice on the next steps of whatever problem they have.  Sometimes they just need to hear it from a "lawyer" to confirm any decision they are having trouble making.
So sometimes, I've heard that there's a negative connotation behind personal injury lawyers. They call you guys "ambulance chasers." How do you feel about that?
It makes me upset. When I think of an "ambulance chaser," I think of the lawyer who is running into the hospital, trying to find someone who's in a wheelchair. I also think of the lawyer who is waiting for someone to get injured because they will send that person solicitation letters.  That's not what most lawyers do, and that's certainly not what I do.  I never want anyone to be involved in a situation where they get injured.  Unfortunately, that's not life.  When a person does get injured, however, I want to help them by offering my expertise to their case.  I have always had a passion for justice and I love more than anything for justice to be served to the people who need it most, personal injury or not.
What do you do as a personal injury lawyer?
When someone comes to me, the first thing I do is evaluate the case.  Get all the information upfront – details on what happened, the extent of the injuries, if they're getting treatment– so you can properly counsel the person and determine if there is a viable claim. Based on the evaluation, you start the process – obtaining documents, noticing the insurance carrier, making sure the person gets the treatment that they need, filing a lawsuit, and representing your client through the litigation process. At the end of the day, I want the person to get as healthy as they can and to get compensated for their injuries.  That's the goal.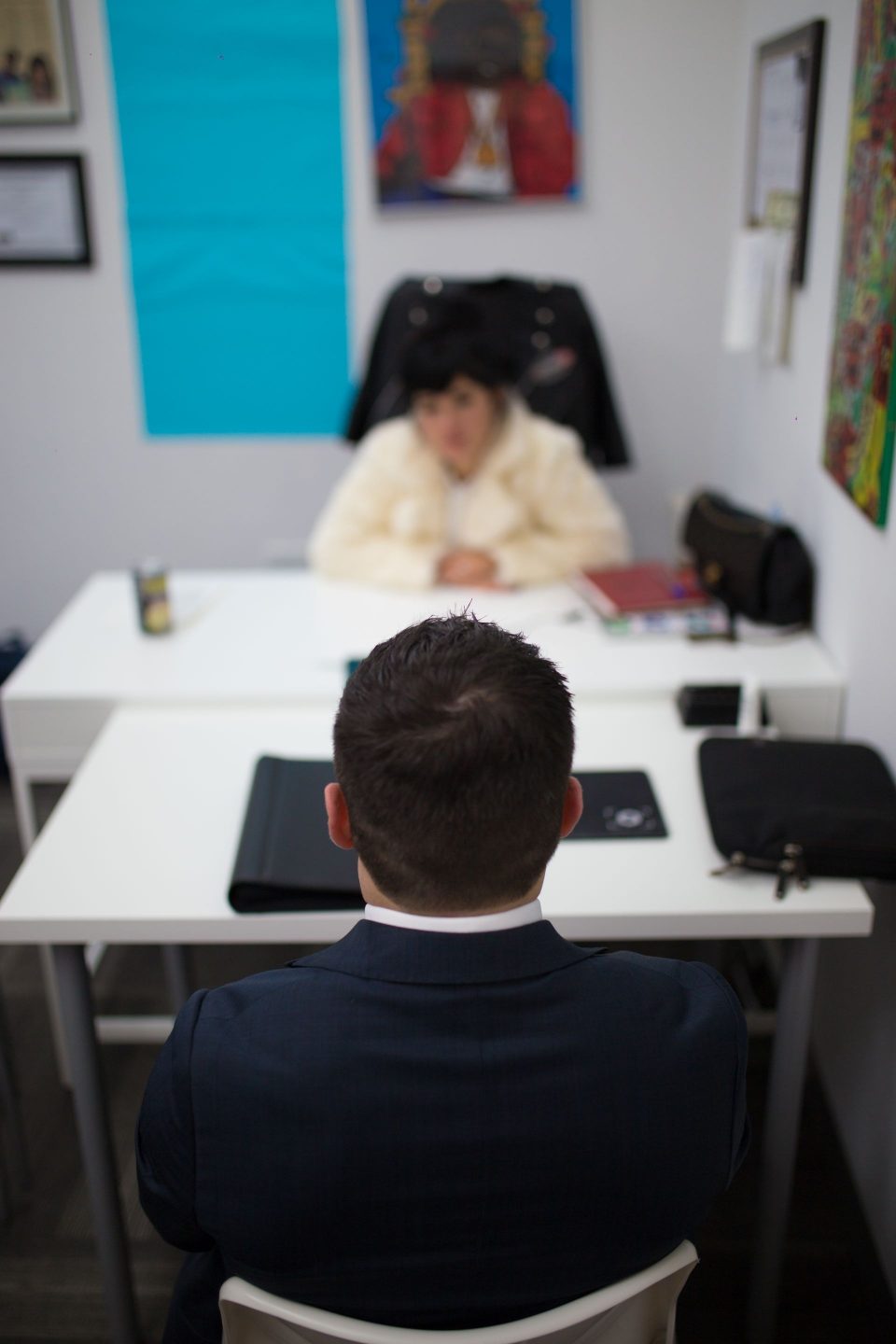 How long have you been practicing law?
I have been practicing law for 6 years.
How did you decide you wanted to become a lawyer? 
I wanted to do justice. For the longest time, I wanted to be a prosecutor and put people in jail, so I decided to go to law school.  As challenging as it was, I really enjoyed learning all the ins and outs of the legal system and how it applies to EVERYONE! Luckily, I was successful in landing a job at McElroy, Deutsch, Mulvaney & Carpenter, LLP, which is one of New Jersey's largest law firms. I spent four years there. It was an amazing learning experience.  I worked with many talented attorneys as well as great staff and personnel. I really got to learn and practice law, and working there has contributed to my practice and success today.
What do you like about personal injury law?
I really enjoy helping personal injury clients because, oftentimes, you'd be surprised at how lost people are. They don't know what to do, even when it comes down to just seeking medical treatment if they really are injured. You would also be very shocked by just how the slightest rear-end hit of an automobile can really damage someone's neck or back. People are looking for guidance, and then their priority is figuring out if they have a case and what needs to be done. It's not just about having two years from the date of the accident to file a claim, which is the statute of limitations in New Jersey.  For instance, if you're involved in an accident that involves New Jersey Transit, there are different rules that apply. This is just one simple example. As a result, it's always important to seek legal assistance as soon as possible.
I also enjoy personal injury law because I have a strong legal background in this area.  When I was in college, the first attorneys I worked for focused only on personal injury cases.  Since then, my legal career has always involved injury cases.  While working at McElroy Deutsch, I represented insurance carriers and defendants in personal injury actions.  As a result, I have a unique background and insight into the defense tactics, strategies and arguments that go into defending a case.  I believe that my defense experience and representing insurance companies gives my clients an advantage that they cannot get from many other attorneys.
How does it work? If somebody gets injured, they can just give you call and schedule a consultation?
Yes.  They can schedule a consultation.  They can call, they can email, they can stop by my office. Back to your original question about "ambulance chasers," I don't go out and seek the injured person. They really need to come to me so I can sit down and take them through the process so they understand how every facet of their case is important. For instance, someone may not receive treatment for the first month after an accident, and that will be questioned. It could damage a case.  I'm able to bring in my experience on the defense side and focus the client on these issues.
Do you only service the Jersey City/Hoboken area?
No.  While I primarily service the Jersey City/Hoboken area, my practice extends to all of Hudson and Bergen Counties. As my practice has grown, I have also branched out into Passaic and Essex Counties as well.
Do you have any interesting cases that you think people would want to hear?
I have some interesting ones, but they would take too long to get into!  While at McElroy Deutsch, I had the privilege of working on some high-profile cases.  One involved a murder that took place in Jersey City at Paulus Hook Towers in 2009.  Another case that I worked on at McElroy Deutsch decided whether a remote sender of a text message can be liable for sending a message to someone who is driving.  The case was highly publicized throughout the United States since it was the first of its kind.
I also recently won my first an emergent appeal on behalf of a client!  Emergent appeals are hard to win so it was a great victory for my client.
When did you decide to have your own practice?
It was a very hard decision. I struggled with it for about a year. Although I worked at a great place, it wasn't what I saw for myself in the future. I had other goals.  I really wanted to start my own business and develop relationships with people in the community and make a difference in their lives.  I felt I was not going to be able to do that at a large law firm. Representing big insurance companies would never allow me to achieve what I wanted.  Once I realized that I needed to start my own law firm to achieve my goals, I created a plan and executed it.  I started with no clients, which was very risky, but my practice has grown substantially since then.  It has been a very rewarding process so far and I am loving every minute of it.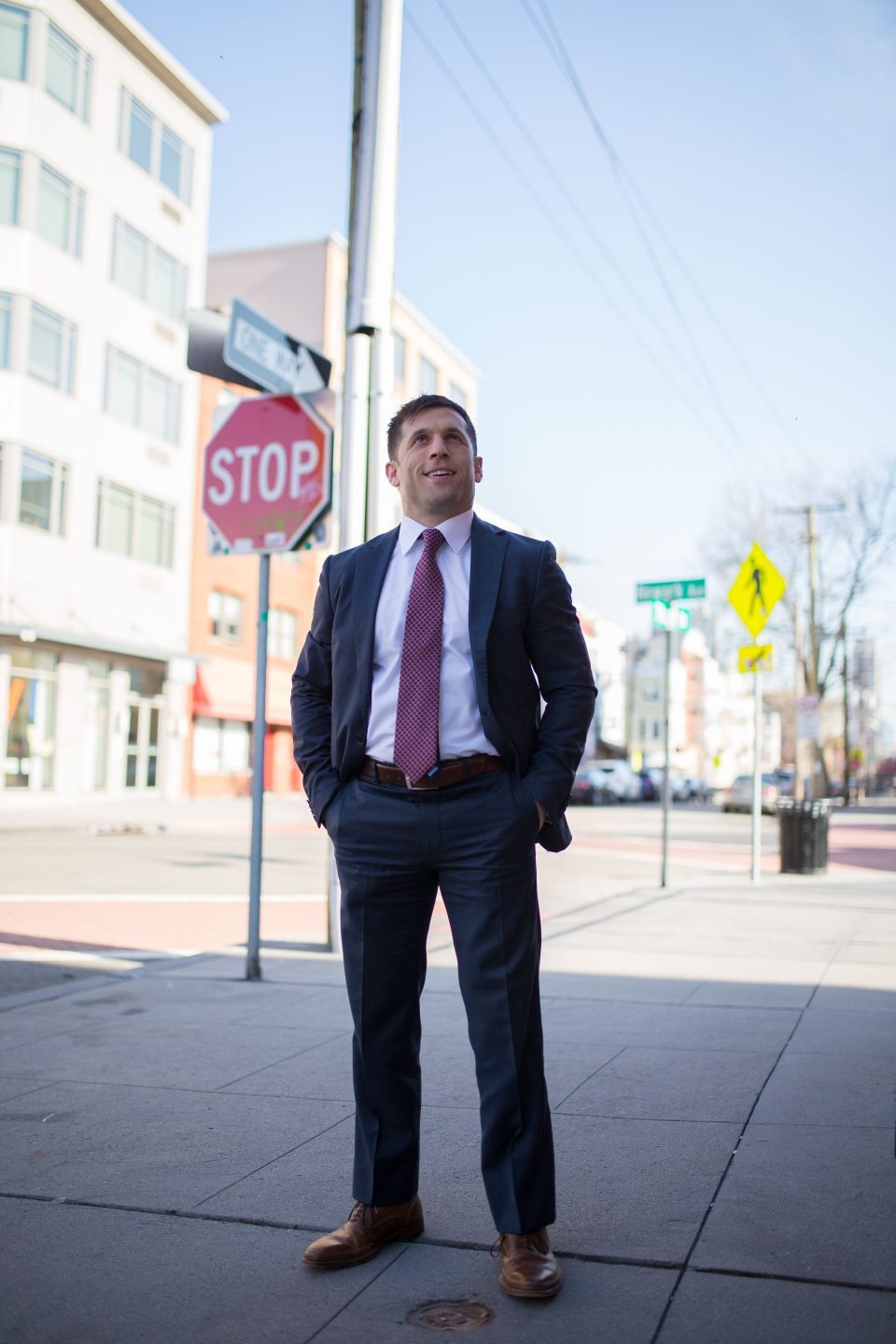 How was it, going from working at a big law firm to being on your own?
It's completely different, especially at first, because you're not only the attorney. You're the secretary, you're making sure the mail gets out, you're everything. It gets stressful since you're running your own business, which is different than just practicing law, and there's a lot of learning. Luckily, I now have an amazing assistant so I can focus just on the legal work!  And you're also the boss! You're accountable for everything and everyone, and that's another reason why I wanted to do something on my own. I believe that I can do it and that I can do as good if not better than other people.
Awesome! So do you have a favorite hangout spot in Jersey City?
Well, I live in Bergen County and I lived in Hoboken for a while. Ever since I moved out of the area, it's been hard to immerse myself back into the social scene because I'm always so busy with work.
That's how it is as a business owner! Where's your office located?
My office is a block from James Braddock Park.  I know some people call it North Hudson Park. My office address is 700 79th Street in North Bergen.
Cool. Anything you'd like people to know about you? What do you do for fun?
I'm a workout enthusiast. For fun, I enjoy working out.
I'm a fitness buff, too!
Awesome! Other than that, I just really enjoy what I do. That's sort of what is a driving force for me. I love the practice of law. That's not to say that it can't be frustrating at times, especially when you're advocating for your client and you want to win for them. There are always two sides to a story and, sometimes, you're on the side where the facts are in your favor and sometimes you're not. Sometimes you just have to let a judge or jury make the decision. There's some risk involved in that. But I really enjoy what I do. I don't mind putting in the long hours. That's what it's all about. I'm just looking to make a difference in people's lives, whether it's someone who is injured or someone who is in a business dispute who feels like they have no other choice but to go to court and seek relief. Most people who come to me are looking for me to solve a problem that's going to affect their everyday lives, and that's what's important for me – being able to do something to help them.
I love it. How do people find you?
People can find me on my website, Facebook, and through telephone (201-293-0298).