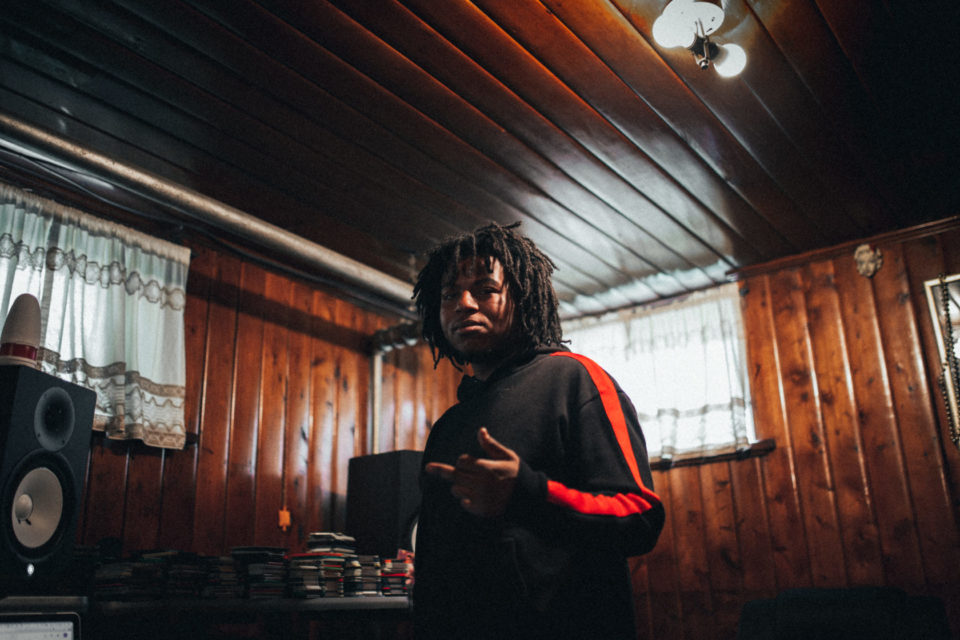 I've always had an affinity for writing about young local artists since I started ChicpeaJC. There is a movement happening with the next generation, they are doing what they are set out to do. They are going after their passions and talents despite what society expects. Breaking the mold to how things were when I was growing up. Back then, you had to follow the path of college, job, marriage, etc… That path is no longer seen as necessary. Everyone can choose their path.
Johrell, a 20 year old hip hop artist, breaks the mold. When he told me his age, I was really surprised as he seems so incredibly mature and grounded for his age. For a few years now, he's been on my radar. I've seen Johrell at a few local shows and he even tried out to be part of one of my events. He didn't make it in, but he definitely left an impression.
Johrell invited us to his studio where we were able to get to know him a little better.
Relax, and take notes.
---
What's your name?
Johrell the Star Child.
What do you do?
I do hip-hop.
How long have you been doing hip-hop, and how did you start?
The last nine years. I started writing with my cousins. We used to freestyle all the time and we'd play a lot of video games. I was so astounded by it that I used to just jump in. At the time, I was only 7 so I didn't have lyrics. I was also just make the sound effects and the flow with the cadences.
Did a particular artist or album inspire you to get into it?
To be honest, my favorite album in hip-hop that birthed all of this was Busta Rhymes' It Ain't Safe No More. That's my favorite artist. Truthfully, I feel like he's so underrated. When it comes to charisma, flow, and lyrics, he does so many things at an A-grade level.
How would you describe my style?
I don't really have a description for my style. I would say I'm a rock star, but I don't like to say that any more because I feel like everybody wants to be a rock star. I remember when I was growing up, I listened to rock. I was really into that because I like different types of music. I tried to recreate that, so I don't ever want to put myself in a box. I write R&B, I sing R&B, I do jazz, pop. I feel like everybody wants to hear more than just one lane. If you want to cater to everybody, you have to be able to dabble and do different things.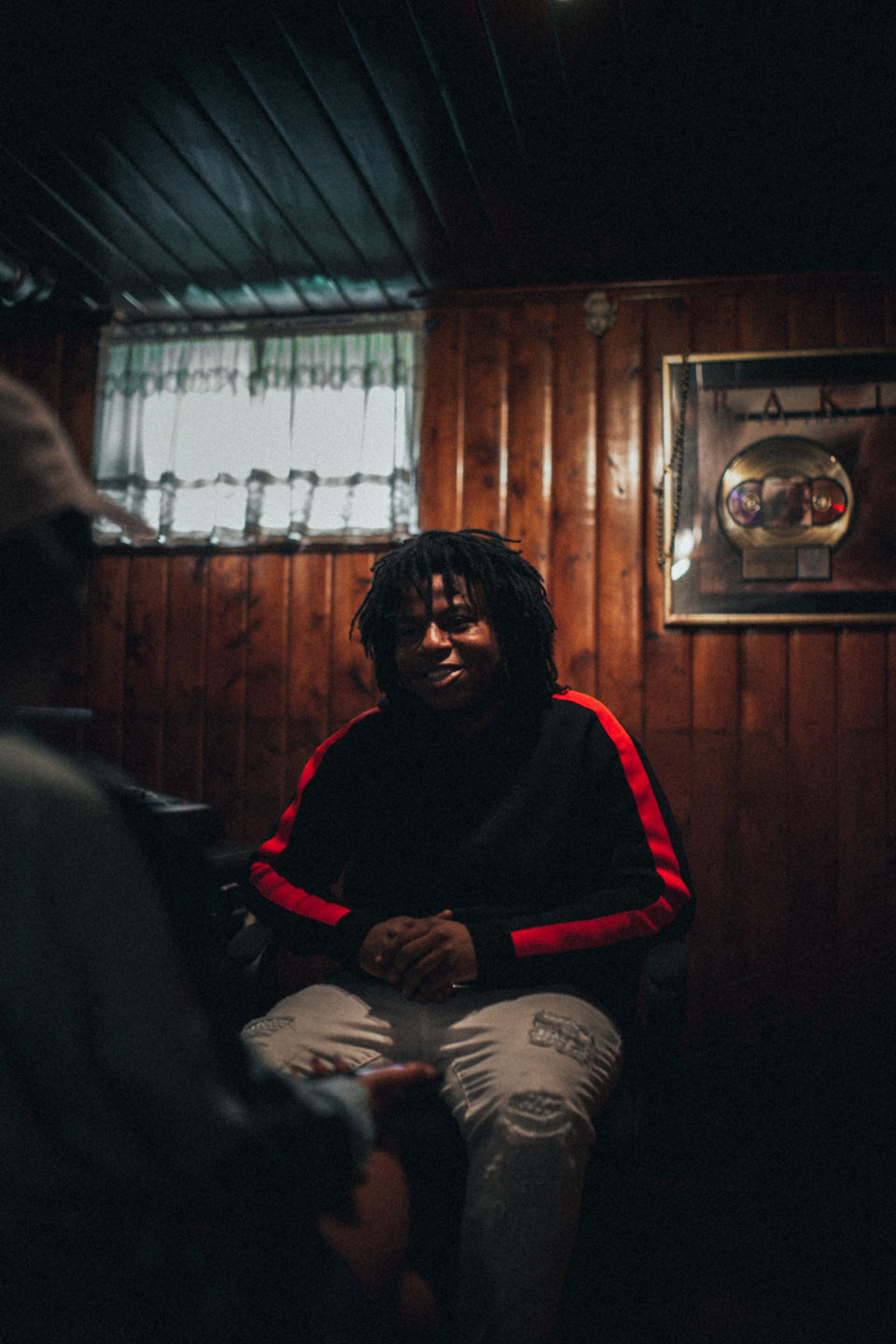 What inspires you to write? 
My inspirations for writing are my failures and people doubting me. I have a certain confidence in myself, and I feel like I know where I'm supposed to be. I never care how long it's going to take because I know my spot is there, and sometimes people don't see it coming as fast as I see it. That's what pushes me to want to be better, want to be the greatest, and want to talk about the things I talk about. I try to be confident.
So, why The Star Child?
My original rap name was Kal-El, which is Superman's real name from Krypton. My name is Jor-El, Superman's father. I thought that Jor-El was powerful enough to stand alone, I didn't want to get rid of that, but I also wanted to include the Superman story because in the comic, Jor-El didn't make it that far. Superman is who carried on the lineage. Kal-El means "the son of the stars." It all worked
That's great. How old are you?
I'm 22.
So young! You're so mature. 
I have good people around me. Like Nick Wiz, he's the greatest. He's like my uncle.
Tell me a little bit more about Nick. 
Nick is a pioneer in the game and if you don't know, you should know. He's worked with Rakim, Cella Dwellas, Shabaam Sahdeeq, Fabolous, Dipset, the list goes on. At the end of the day, he's a person who really put me towards making music outside of just rapping. I'll never forget the day we recorded a song and he told me to get rid of it, top to bottom. Hook, verse, everything. He was like, "Everybody knows you can rap, but can you make a song? Can you make it catchy, can you make it mean something, can you make a hit?" And it changed my whole mechanics and how I write, how I come across things.
How did you guys meet?
I met him through my dad and godfather, and they all went to high school together. I'm super into believing that I'm blessed because the people around you are the people that make you at the end of the day. Who you surround yourself with is who you'll be because you learn from their experiences as well as your experiences.
That's awesome. Where are you originally from?
Brooklyn, New York.
Do you live in Jersey City? 
Yeah, I live in the Heights now. I moved to Jersey when I was 16. I was getting into a lot of trouble when I was in school in Brooklyn. When I was growing up, I was the only child and I was a loner, so I had a lot of friends. I started doing the wrong things because it seemed like the easiest way to make friends. My mom didn't approve so we moved to Jersey.
How did you like living in Jersey City?
The first year I could say was the hardest year for me because I was alone and still trying to build friendships. I felt like I was so different in some ways, but as I stayed and kept communicating with people, it just meshed well for me. I love Jersey, the people and places make you. I wouldn't be the person I am and wouldn't have had the opportunities I was given without Jersey.
How do you feel about the hip hop scene in Jersey City specifically?
I love the hip hop scene in Jersey City because everybody is so self-sufficient. Nobody waits on anyone and, at the end of the day, we all do move as a team. Everybody reaches out to the next person to make sure we're all in tune and we're all on point. It doesn't matter who gets there first, somebody has to move forward.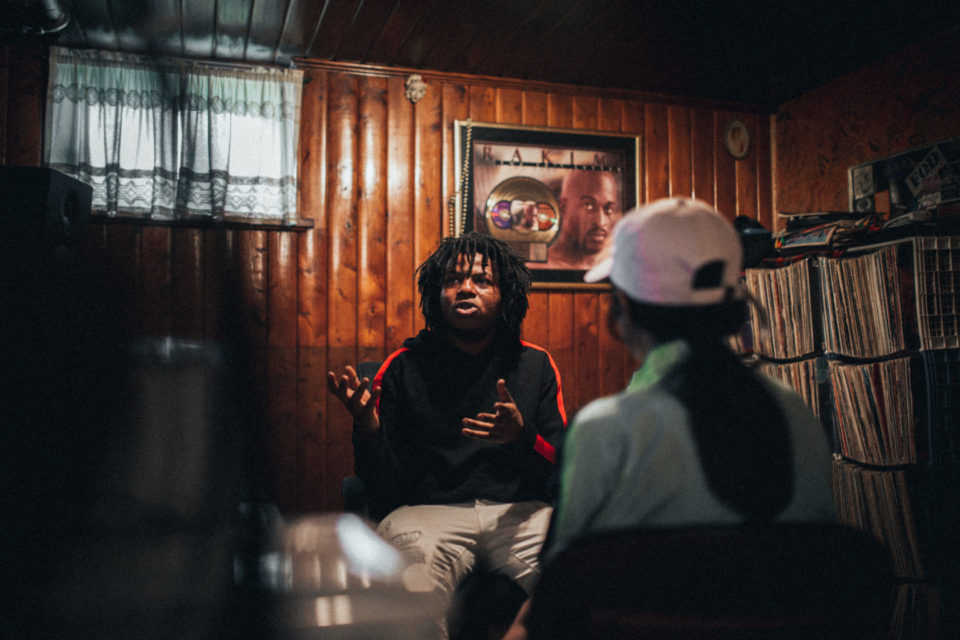 Absolutely. Are there any artists in Jersey City you want to shout out?
My brother Sensei, that's my boy. Yaboiilex, that's my guy. And my boy Backwood Burt.
How do you feel about the hip hop industry today?
Truthfully, I love it. When hip hop first started, it was Rapper's Delight. If you listen to those words and compare them to some of those words and sounds from today, it's pretty similar. It was all about having a good time. No one took hip hop to its lyrics level that it went through in its golden years. When it first started out, it was about the fun and the freedom, expressing yourself.
Who do you listen to now? Anyone in particular?
My favorite album is still DAMN. by Kendrick Lamar. He put the pieces together in a great way. J. Cole's KOD is good, especially talking about the drug addiction going on in the world. That was very important, it even made me feel like I wanted to not put out content at a certain point. I've had so many friends who've lost their lives or lost themselves to drugs, and it's hard to get yourself back. That was so important for so many people, not just for hip-hop but for the world.
Are you working on anything now?
Definitely, I have a new project coming out called 8. It's actually going to be my third project and I'm very excited about it. I plan on releasing it on August 8th, which is also my birthday.
What advice would you give a young creative getting their feet wet in music?
I would tell them, don't wait. Any opportunity that comes your way, you go get your ass up and get on that. It's very serious because every moment that you miss, you never know how the dominoes will fall after. No matter what, do it.
What's your favorite Jersey City hangout spot?
I don't really hang out, I'm a studio guy. I work all day, I'm so serious about my craft. I want to be the greatest.
Any last words or anything you want people to know?
It's okay to make mistakes. Life is a balance and that's what my whole project is about. There's highs and lows, but when you get to those lows, you have to remember it's all a plan for you to reach a higher level that you've never been before. You can't appreciate the highs without the lows.
Amazing.
You can find Johrell the Star Child on Soundcloud, Facebook, Instagram, and Twitter.