When asked where I get my fashion inspiration, nine times out of ten I will say "Street Style."
Before working as a stylist, I spent some time working as a trend forecaster.  For trend forecasters, Street Style is our main form of research. Personal style is so interesting and I love seeing how others put together looks, especially when their style is different from mine. It gives me new and fresh ideas when dressing clients and helps me look outside the box when looking in my own closet.
Jersey City has its share of fashionable people and, over the last few weeks, I caught some of the city's most fashionable residents. This is just a snapshot of what Jersey City residents have to share with us but these four ladies really pulled together some great winter style. As the weather gets a little colder, we are seeing a lot of fun layers, winter accessories, and of course, boots.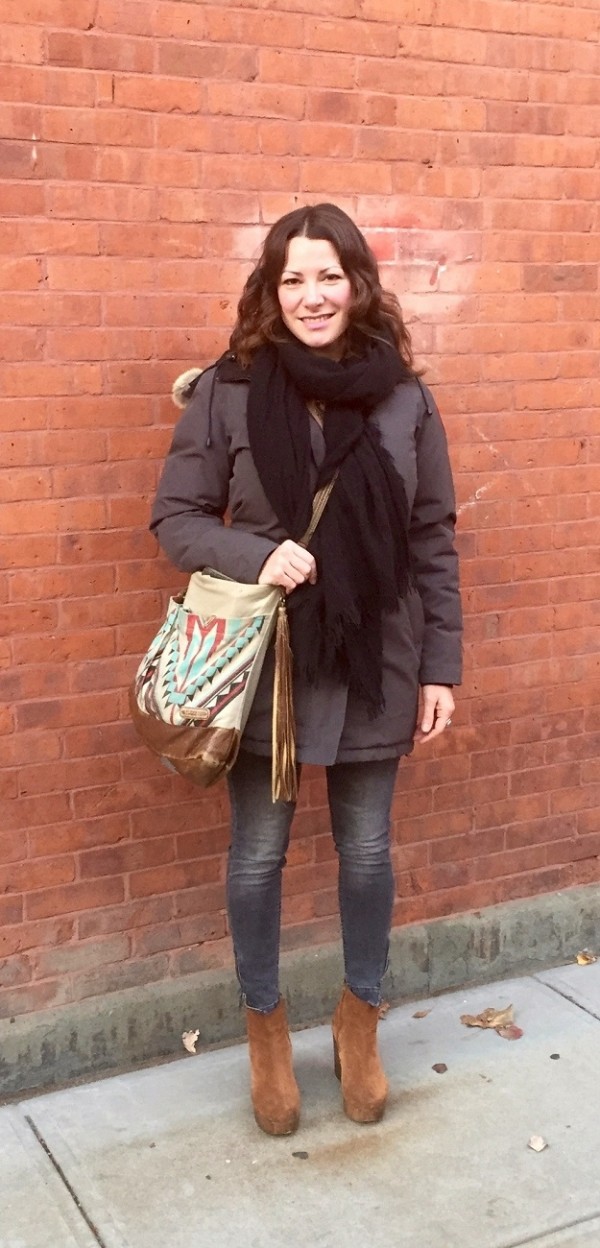 This look is working with a grey palate with pops of colour in her purse and shoes. The camel boots compliment her grey denim and jacket while the patterned crossbody bag gives her a little extra pop.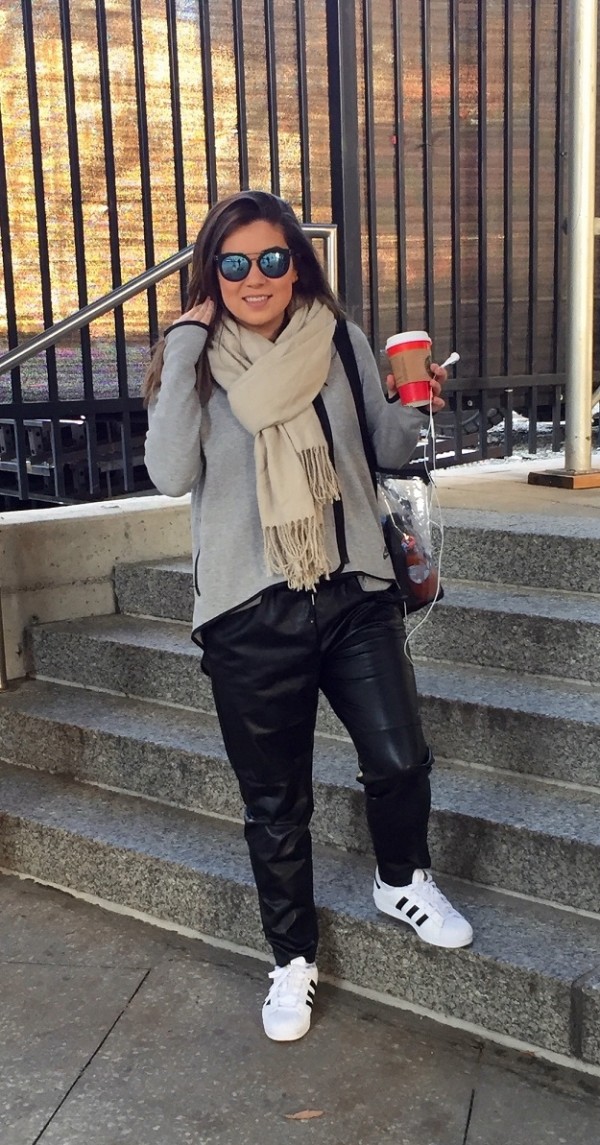 This look is working with some of the season's cutest trends. She pairs a classic Adidas sneaker with a total athleisure look. The drawstring leather-like pants and sweatshirt are the perfect compliments to her statement piece, retro-futuristic sunglasses.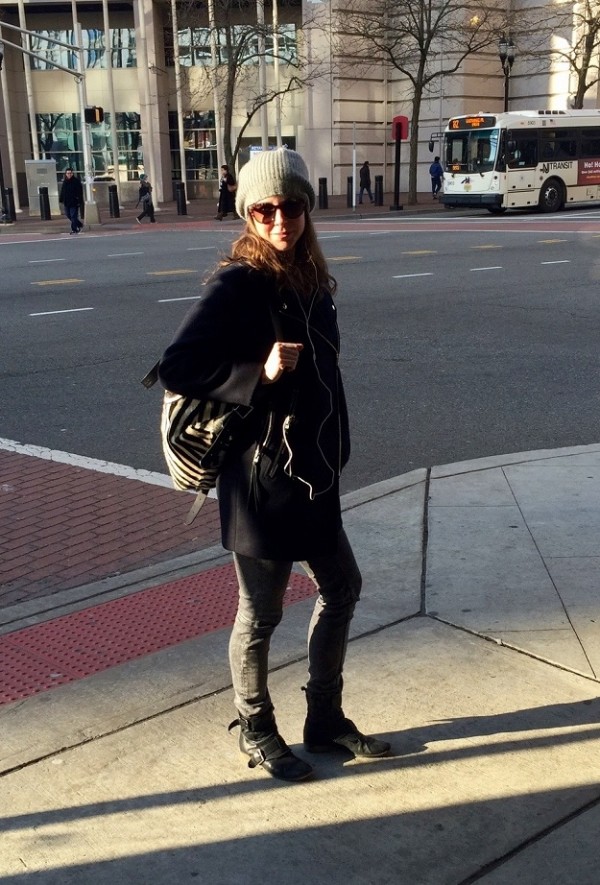 This awesome zebra print backpack brings in a pop of fun and paired with a classic moto boot and grey beanie. She brings together neutral basics to make a perfect winter look.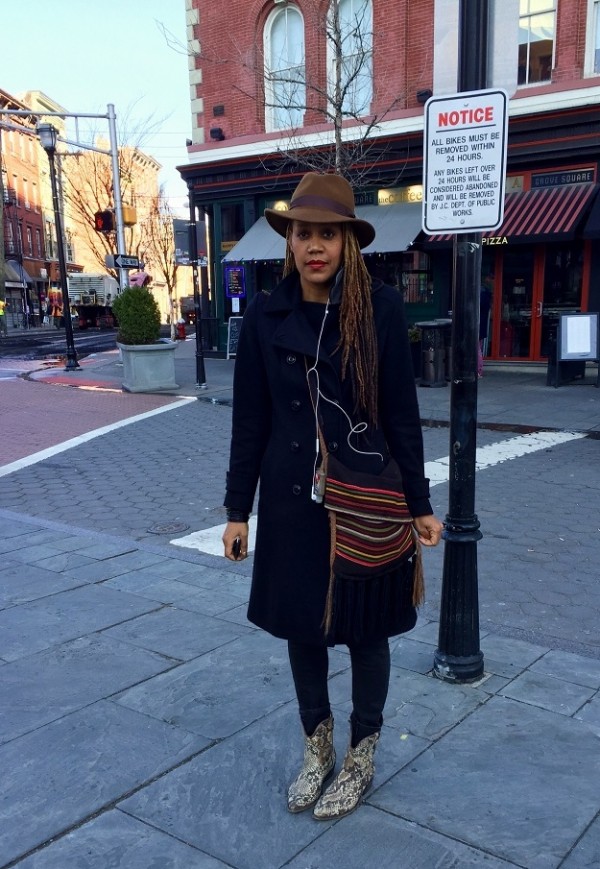 This look matches a pair of amazing and trendy snake boots, bought at Journey's in the mall eight years ago. Paired with black G-Star denim and a self-altered DKNY coat.  The bag and hat complement the look giving it a little bit of a bohemian feel.
Want to be featured as a stylish peep? E-mail us chicpealife@gmail.com